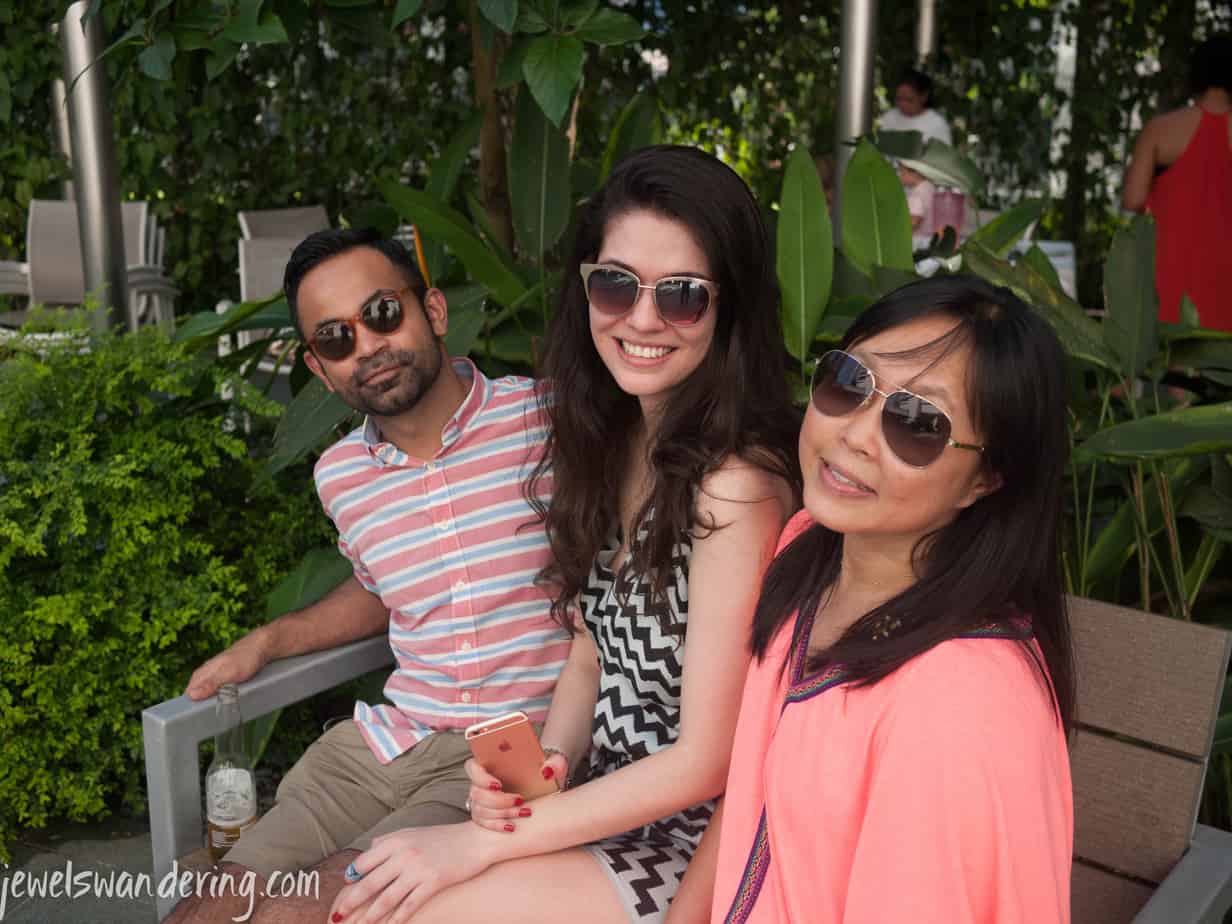 Summertime, and the living is easy
With summer kicking off, nothing goes hand in hand like a good BBQ.  Considering it's always summertime here, I realize I hadn't been to a BBQ in quite some time!  Well, Sunday's BBQ hit the spot.
We celebrated Ana's birthday with a bang.  Saturday night we all went for dinner at Vasco – the new Latin American restaurant/bar and Sunday we followed it up with a BBQ at Rose's house.  And seeing that you have three Brazilian girls in the mix, we had a Brazilian BBQ of course! Now, what is so different about a Brazilian BBQ you ask?  Well, we don't do burgers or hot dogs.  We prepare a lot of meat with a side of meat. We had sirloin steak, lamb, chicken drumsticks and sausages.  The birthday girl also brought a cheese and rillette platter, as the other half of our group are French and they like their cheese.  And of course, lots of champagne, we really like champagne.
The meat is simply marinaded with rock salt and pepper; I kindly marinated the chicken the day before with my special recipe.  Was really excited that it came out well and the people enjoyed it!
The drumsticks were finally ready and we were able to start nibbling on the meat.  The smell of meat cooking was driving us wild with hunger.
Taking a break to play around in the fountain.  Sometimes, you just have to forget you're an adult and let your inner child come out…!
I'm not sure why but I didn't manage to take a picture of the steaks.  I guess it was getting too dark and I only had a 50mm lens on me.  Oh well!  And of course its not a birthday without some cake!
Happy Birthday Ana!  There's nothing better than a chilled bbq with good friends, good food and laughter!! What are your musts for a bbq?