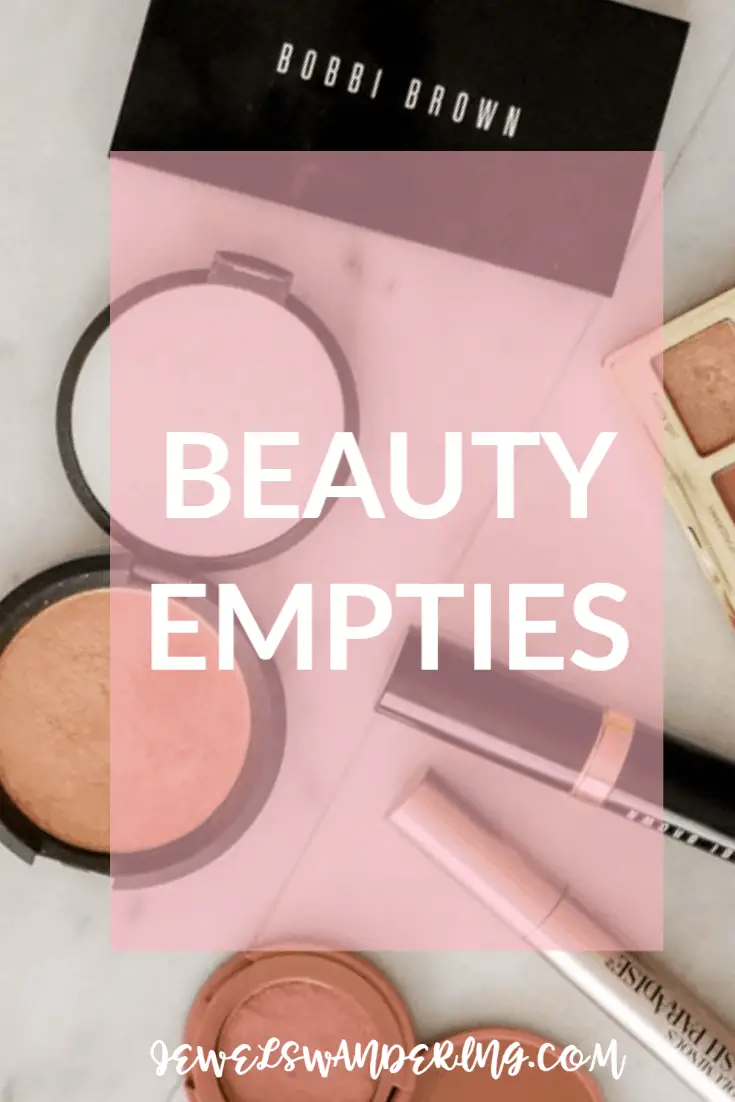 /
Beauty Empties Volume 2
Happy Friday, folks! As we start looking towards November – can you believe it??! – it also means it's time to start switching up my beauty routine with the colder days ahead. Though to be honest, it's been a mild week here in NYC but humid. I do not like this humidity at all, especially at this time of the year! So, it's been a hot minute since I did my first Beauty Empties post and I thought it's due time for another. Plus, I'm always curious to know what you're using, especially if you have discovered any beauty ride or dies. I definitely have a few that I keep restocking and some misses as well…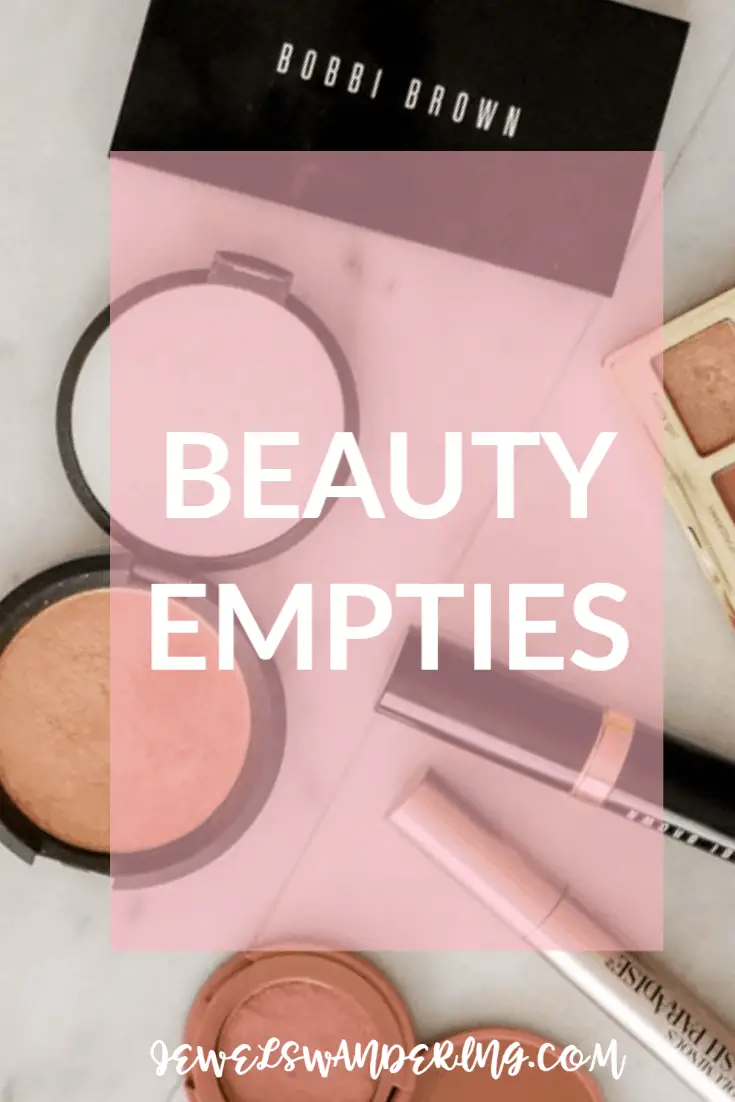 **This post may contain affiliate links where I may make a very small commission if you buy from my link.  Best of all, it doesn't cost you any extra! Thank you for your support!**
BEAUTY EMPTIES VOLUME 2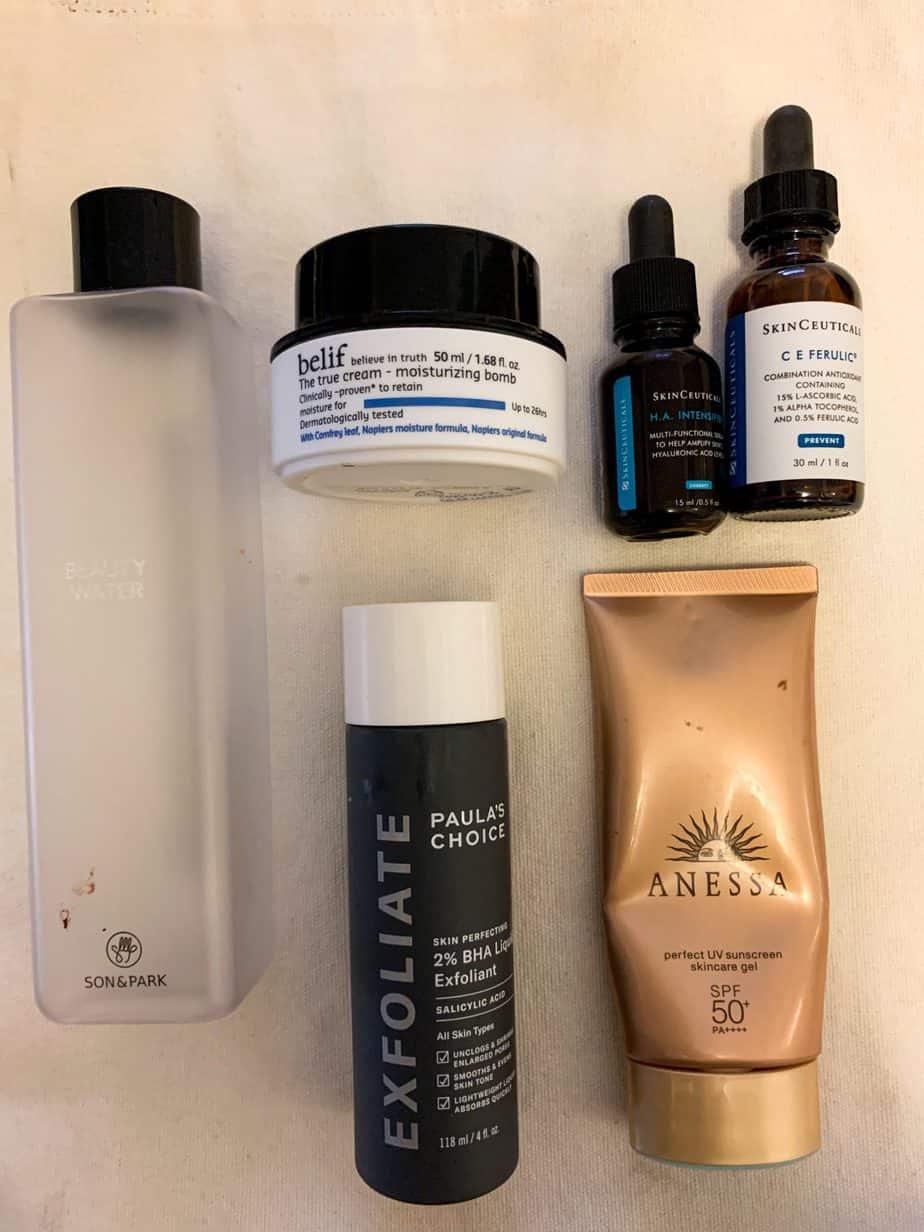 Super gentle toner, light cleanser and moisturizer. I wasn't sure about this at first, but in the end, I really liked it. I used it as a toner after my two-step cleanse. It's gentle and there's no scent and really easy on your skin. I will definitely buy again after I'm done with the toner I'm using now.
2 || Belif – The True Cream Moisturizing Bomb
I love this moisturizer. I was actually using the Aqua Bomb version during the summer months as it's lighter and perfect for the humidity. Now that it's colder, the moisturizing bomb is perfect for that extra moisturizing one needs. I've used this as my moisturizer for over a year now. Have you used it? Do you like it or is there something else you liked better? Let me know!
3 || Skinceuticals H.A. Intensifier Serum
I got this for free when I bought the C E Ferulic. As this my first foray into the hyaluronic acid realm, I have to say, I really liked it. The price, not so much. I liked that it had a bit of a gel consistency and felt like my skin properly absorbed the product. As I said, the price is off-putting, so I have been trying other ones at a more wallet-friendly price point. If money were not at issue, I'd definitely buy this.
4 || Skinceuticals C E Ferulic
I'll be honest with you, I came across this as I fell down the IG rabbit hole. There was a time when it seemed like all the fashion/beauty influencers were touting this brand and I do have friends that swear by it, so I took the plunge and splurged. This was the first time I tried Vitamin C serum and of course I had to go with the one that is super expensive. I've since tried a different brand where it's more wallet friendly, and I have to say, I do think this one is better. Definitely more potent, I'd say. I'd buy again, but not right now. My wallet says no.
5 || Anessa Perfect UV Skin Care Milk SPF 50
I have been using this for a while now. I originally tried the milk version and really liked it. And I've also tried the gel version. I think I prefer the gel version now. It does last for a while and it's SPF 50. It was perfect for the sunny days of Singapore, but I use SPF year round now. I am soon going to try a different brand, so I'll report back! But I do like this and it's a good price point for SPF 50.
6 || Paula's Choice 2% BHA Liquid Salicylic Acid Exfoliant
I LOVED this. I bought another bottle. It's a gentle exfoliant that you can use everyday. This will be a staple in my arsenal for sure, though I'm currently using another BHA exfoliant. I definitely love this one though.
BEAUTY EMPTIES VOLUME 2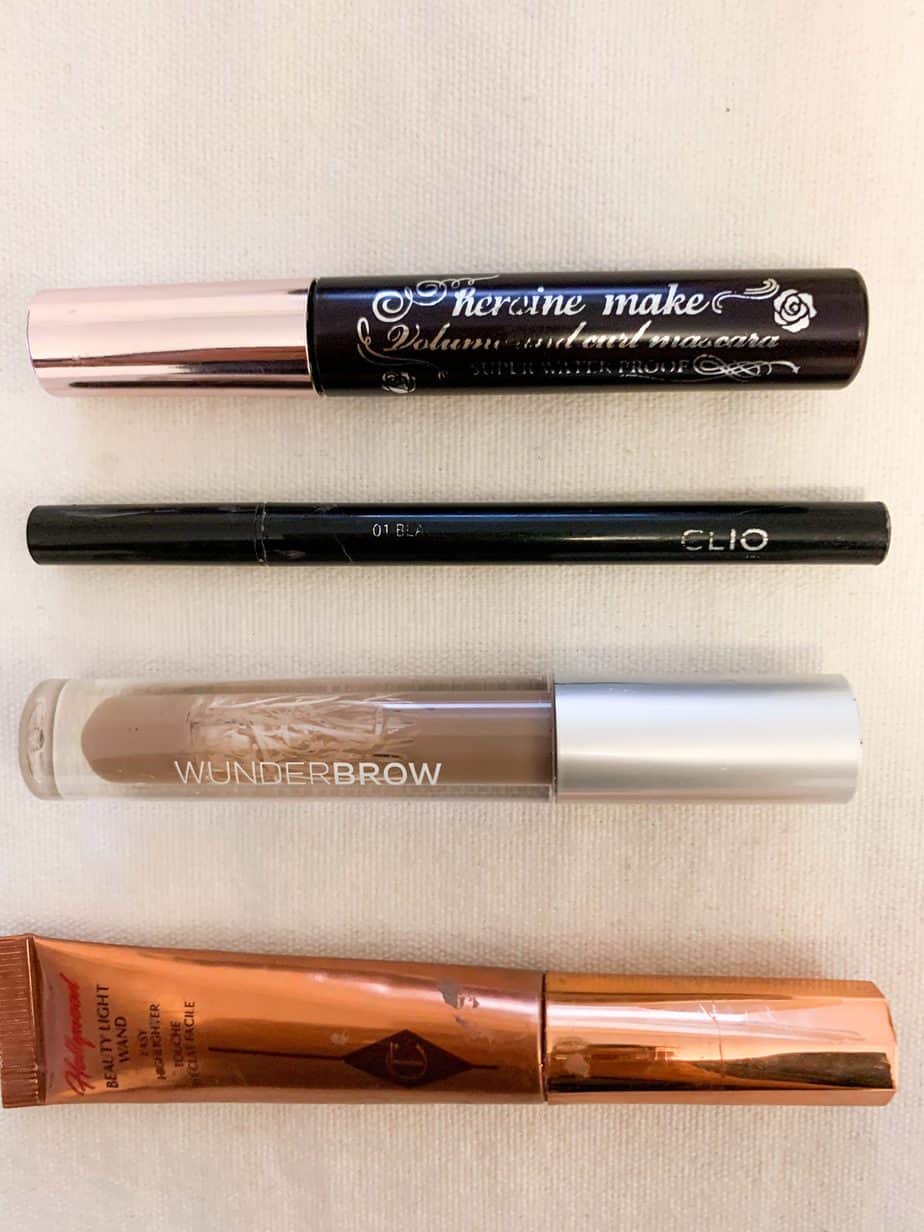 7 || Heroine Make Long and Curl Mascara
When I initially tried this mascara a couple of years ago, for some reason I didn't like it. But I recently gave it another go and I actually really like it. It's perfect for my lashes because they're short and straight. It does give me the volume and length my lashes desperately need. Plus, it's at a super good price point. I was gifted a Dior mascara for Christmas last year, so I'm currently using that, but as soon as it's done, I'm going back to this one. I also prefer waterproof mascaras as I was recently touting massive raccoon eyes after my last snowboarding session. No bueno, definitely not sexy! 😉
8 || Clio Waterproof Pen Liquid Eye Liner
This is my ride or die liquid eye liner. I've been wearing this for years and I LOVE it. I'll be devastated if it gets discontinued. Having said that, I am currently trying other ones, but this one is my holy grail. I like that the brush is stiff enough so it makes for easy application. The one I'm using now is a bit too soft for my taste. And the color goes on really well and again, it's perfect for them hot days, it stays on like a dream.
9 || Wunder 2 – Wunderbrow Eyebrow Gel 
This has also been a staple in my makeup collection for a few years now. I have tried pencils and powders, but this one works great. But, I'm also open to trying something different, so is there one that you can't live without?
10 || Charlotte Tilbury Hollywood Beauty Light Wand in Spotlight
Another product I've been using for a while. Love this highlighter and it definitely gives me a pretty, glowy look. And one you can build up depending on what you're after. Plus it comes in different shades.
LET'S CHAT!
So that's what I have for this round of Beauty Empties Volume 2. Let me know if you've tried any of these and if you loved them or hated it. Also, as I'm always looking for new things to try, drop your recommendations down below!