Happy last day of November! I can't believe there is one month left in the year that was 2020! And since I've been absent from this little blog for well over a month, so thought I'd come in with a Life Lately post and catch up instead of my usual Five For the Month. Sound good?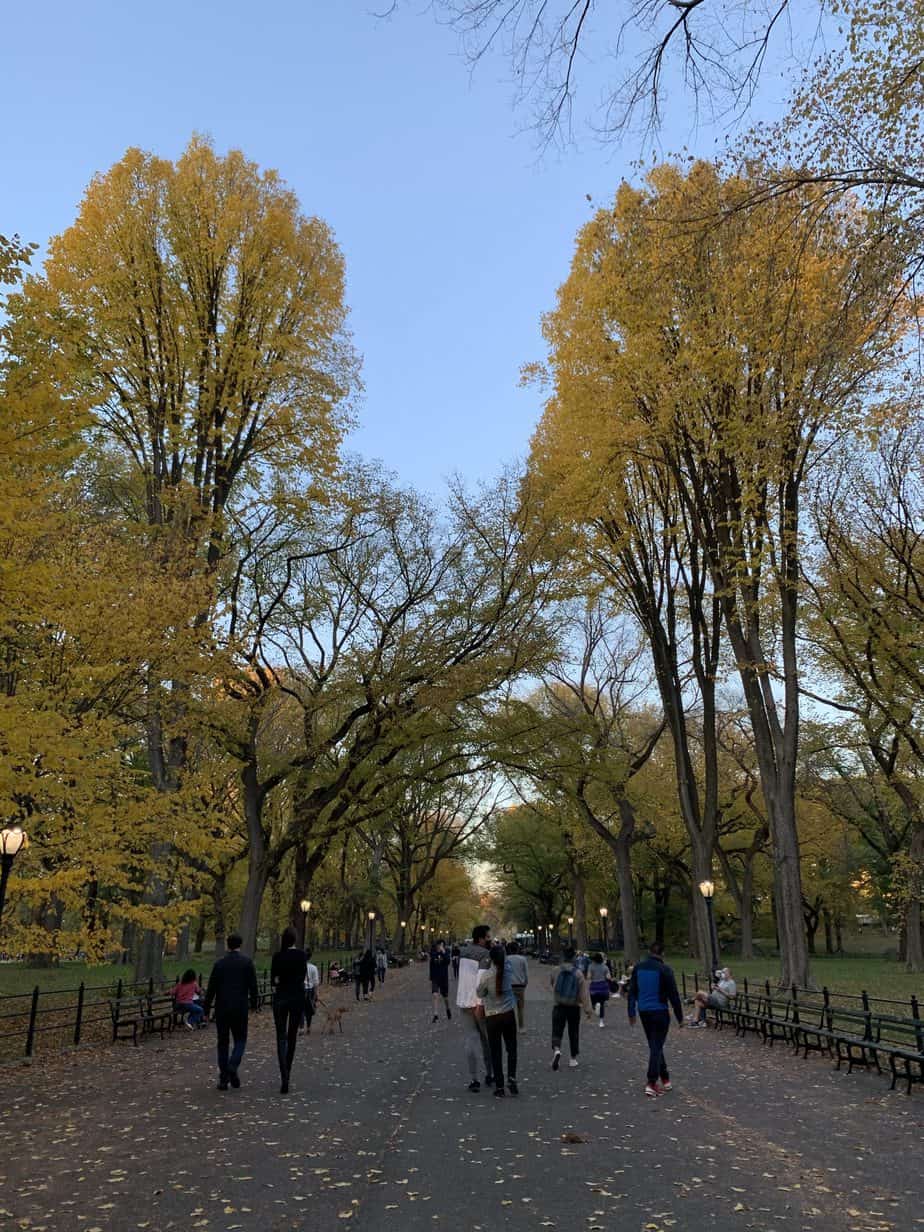 In some ways, the last couple of months have been a bit of a blur! In a good way! I had signed up to be a poll worker back in September and I got notified towards the end of that month that I was hired! I was asked to do a training session in October which was easy enough. But then I didn't hear anything about the days I was meant to work and early voting in New York City began on October 24th. That evening, I received a phone call asking me if I was available to work the next day. I said sure, and they're like great! You start tomorrow at Madison Square Garden for the rest of the week.
Alrighty!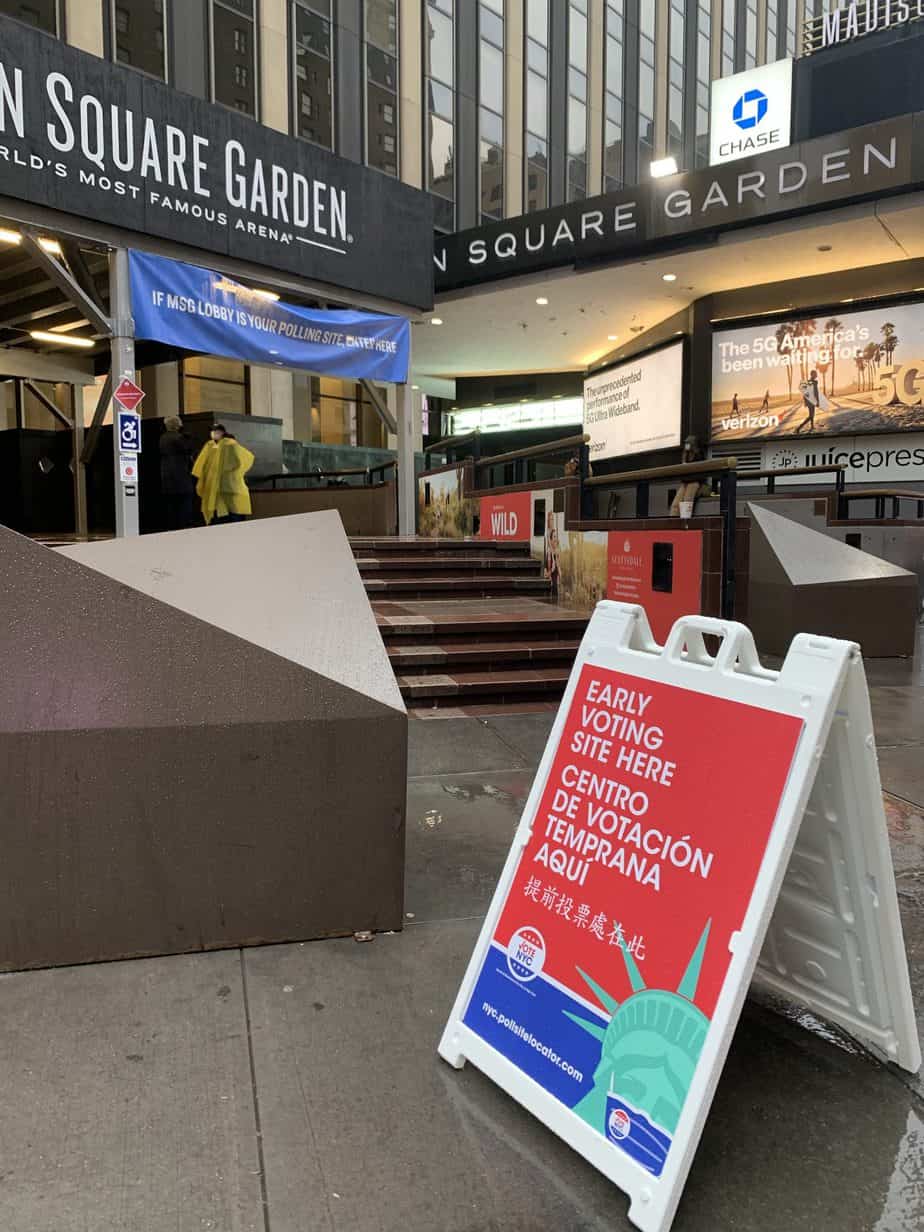 I showed up on Sunday morning at MSG and I had no idea what to expect. I had seen in the news that the lines for early voting was out of control and I'm sure that is why I got called in last minute. In fact, most of us had been called last minute. I was assigned to be a line manager which I'm sure you can figure out what that entails! 😉 The days were long and super early. It was rough. But it was fun at the same time. I worked Sunday to Sunday and then of course, Election Day. Election Day was a doozy, we started at 5am and I left the polling site at around 9:30pm that night.
After that week of my body being put through a massive shock of standing all day long, I was EXHAUSTED! I didn't do much the week after, I slept. Watched TV. I basically tried to not move! And of course, waited in anticipation of who would win.
The weekend after Election Day we got the most glorious news! And as the weather was divine, I went out to celebrate. But that Friday night before, I met up with a good friend from my Singapore days up in the Upper West Side for an early dinner. Since it was beautiful out, I decided to walk there from where I live. It's a good 3+ miles or so but it was a good reason to walk through Central Park (first pic in the post). We went to Jacob's Pickle which I had never been to before and it was divine! Their biscuits are so dang good. And if you know me in real life, you would know that fried chicken is life!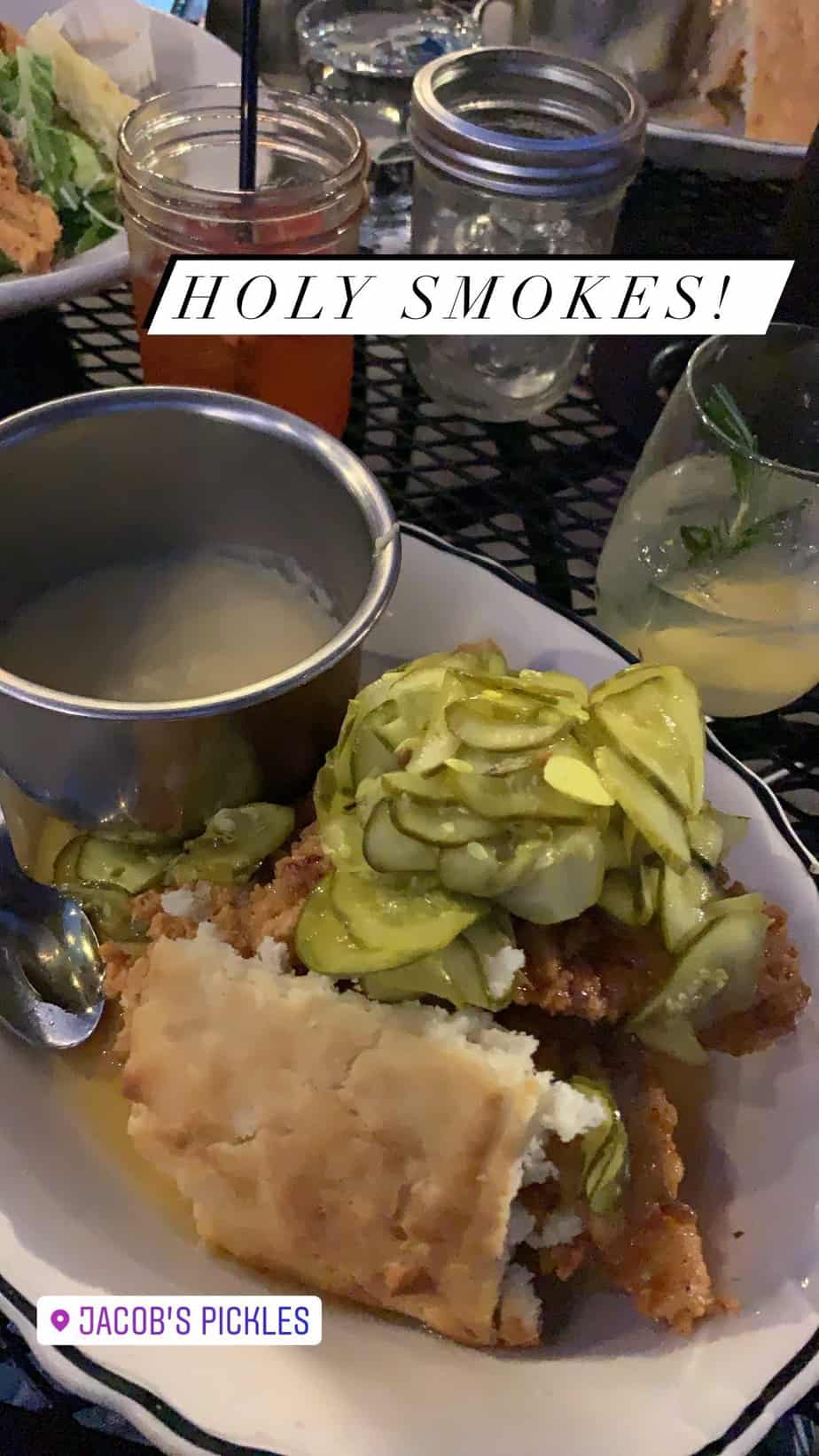 The next day we went out and properly celebrated with frosés! Yes! Frosé in November!! It was really good frosé, one of the better ones I've had! I will definitely be coming back for frosés again once it's proper frosé weather again! In case you're wondering, this place is called Ardesia over in Hell's Kitchen. Yes, I spent a lot of time on the West Side that weekend! Honestly, the city was alive and buzzing. People were dancing and laughing. Everyone was cheering! It was one huge party, it was electrifying!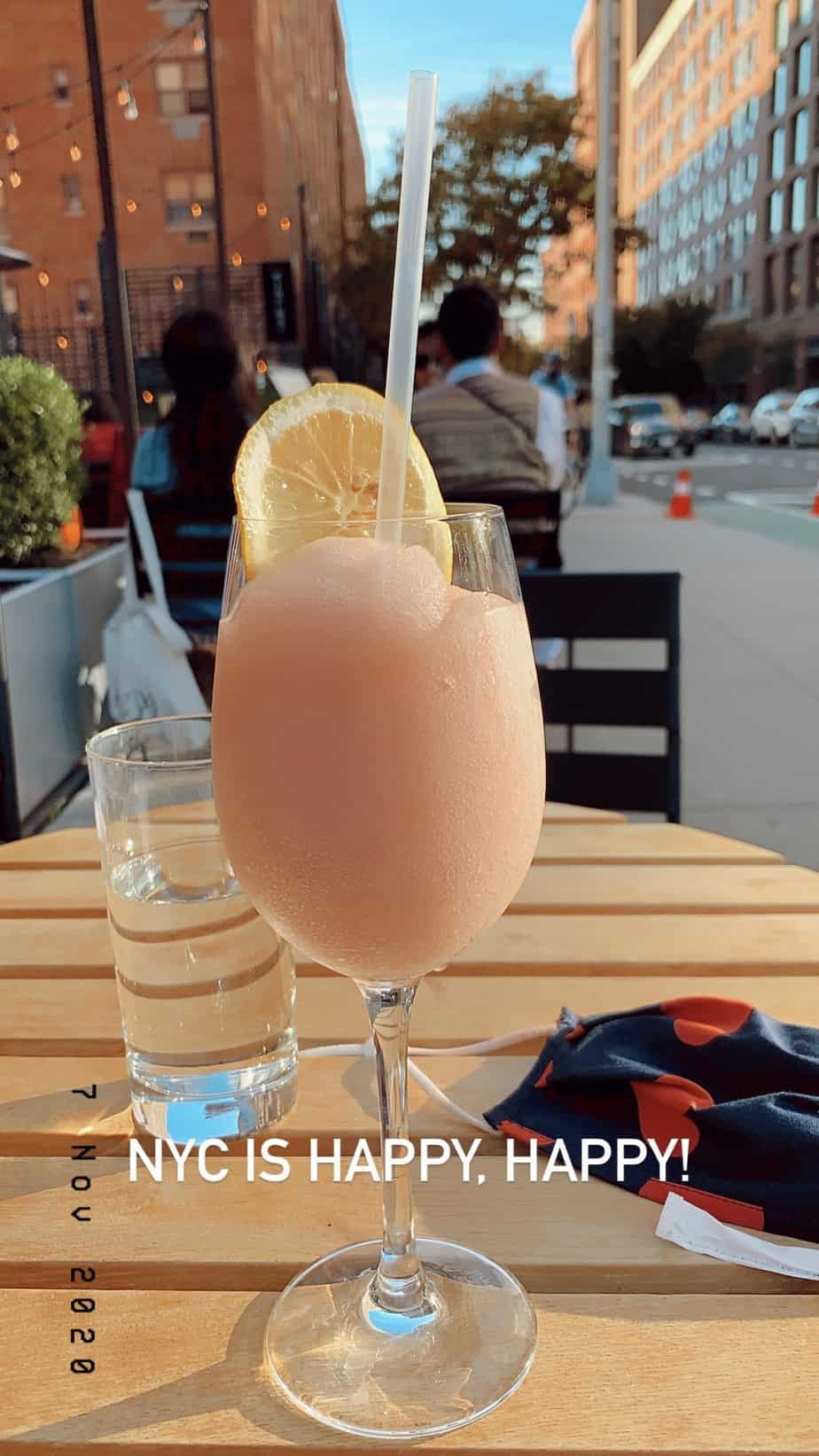 On the way home, I walked through Times Square because I wanted to experience the joy people felt. There was hope in the horizon. Better things to come. Needless to say, Times Square was hopping! It felt like New Years Eve and everyone was partying and waiting for the ball to drop to usher in the new year. And in some ways, that is exactly what that day was!
I've also been prepping for interviews. When did the whole interview process become an even more laborious effort with all those psychometric type tests? And on-demand video interviews before you even get an actual live interview? Yikes! It's not fun, but I guess I would have to go through it at some point!
While I wasn't prepping for that, I did get out and try some new places to eat and drink. NYC will most likely end indoor dining in the next week or so, not that I've been doing indoor dining. If I do go out to eat, we do still choose to eat outside. If you have been following along for a while, you may remember that when I was in Tokyo beginning of last year, I was obsessed with the ricotta pancakes from Bill's. I still dream about those pancakes and I have been desperately trying to find a place that does them, especially since I won't be able to go to Tokyo anytime soon. Sigh.
Well, I was scrolling through Hey Davina's Insta – her content is swoon worthy, especially if you're NYC based or looking for places in NYC to eat – and I came across Dudley's. It's an Aussie-American cafe and what do you know, they do ricotta pancakes. So umm, I had to go. Like that day. Well, it ended up being the next day but damnit, I was going. And since the weather was divine, why not?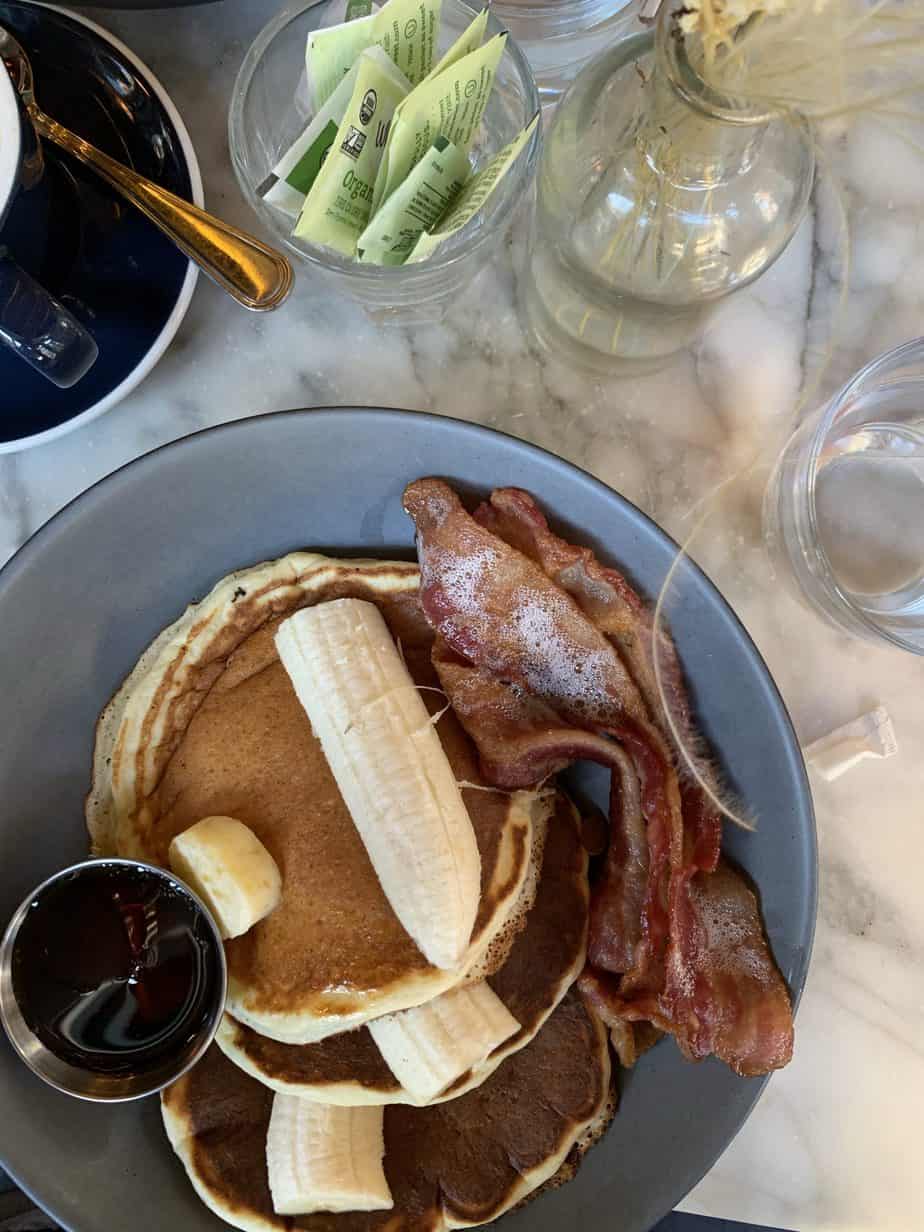 Verdict: Good. But not quite like Bills. But it'll do until I can find a Bills!
And since we're in Asia, this new Taiwanese bubble tea shop opened up in Koreatown a few weeks ago. I noticed it when I was working the early voting and I went to go check it out a couple of weeks ago. Machi Machi was good. Now keep me away because I can't be eating AND drinking my desserts. HA. Their Black Tea with Creme Brulee was SOO good. Okay, I think tomorrow I'll have to go and get one since now I can't stop thinking about it and I have to be over that area anyway. Sigh. I also tried their Strawberry Latte with Panna Cotta. It was good, but the Black Tea with Creme Brulee is what dreams are made of. And the drinks are all super Instragrammable. HA
So yeah, I know, this whole post is basically food and drinks. Yes, I've gained a couple of pounds but I also lost weight after the elections. If you need a quick weight loss plan, just stand on your feet for 80+ hours! I've not worked out since before early voting. HA. Just couldn't be bothered but now it's time to get back at it!
I was out with my new friend, Jordana, the other day, we walked around the city and ended up at this super cool new place down on Howard Street, just north of Chinatown called The Tyger. It was super well done for outdoor dining and there was a buzz, so we made that our place to rest our feet and rehydrate and eat a bite. I am in love with this place! The menu is South East Asian fusion and Singapore has been heavily on my mind lately, so this place hit the spot. I can't wait to go back and properly try everything on the menu! But their drinks were also delicious!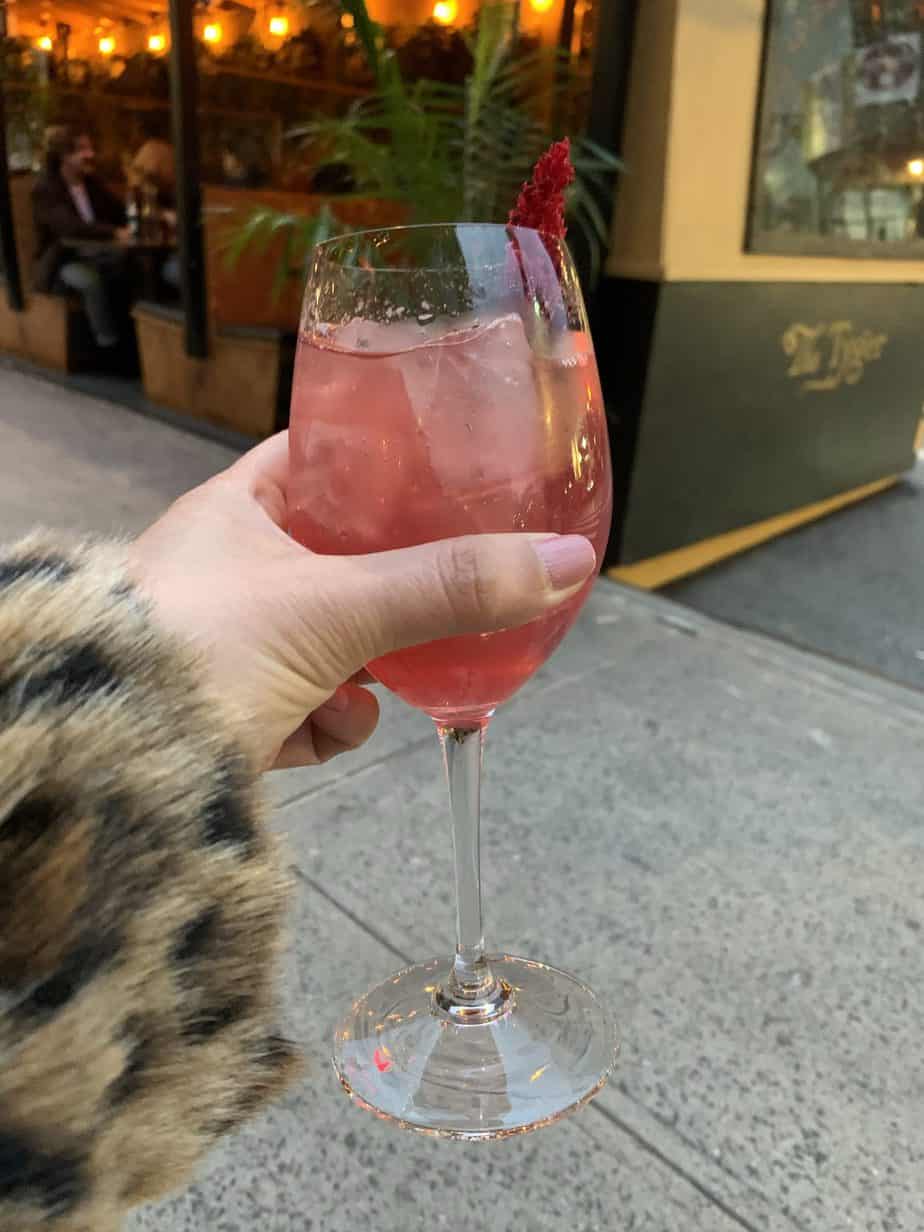 So now we're up to Thanksgiving. How was your Thanksgiving, by the way? We had initially made plans to go to my brothers new house. He recently left NYC life and moved up to Connecticut, but since Covid has been ramping up again, he was paranoid about having people over, especially since my oldest nephew is immunocompromised. Totally understandable. So we cancelled Thanksgiving.
My parents and I ended up getting tested on the Saturday before Thanksgiving and our results came back negative. He went to get tested too and his results were negative as well, so we decided to risk it and we drove up to CT on Tuesday. He lives in a small town in the middle of nowhere CT, so we figured we'd be okay. And frankly, it was nice to get away from the city and breathe some country air! And of course, see my little nephews!
Our Thanksgiving was a low-key affair and I have to say, it was the best Thanksgiving so far! The food was delicious and it was nice to be just immediate family. We could be ourselves and not have to deal with guests!! 😉 We had plenty for leftovers but not too much where we were eating turkey for days. Yummy. I now want turkey again. HA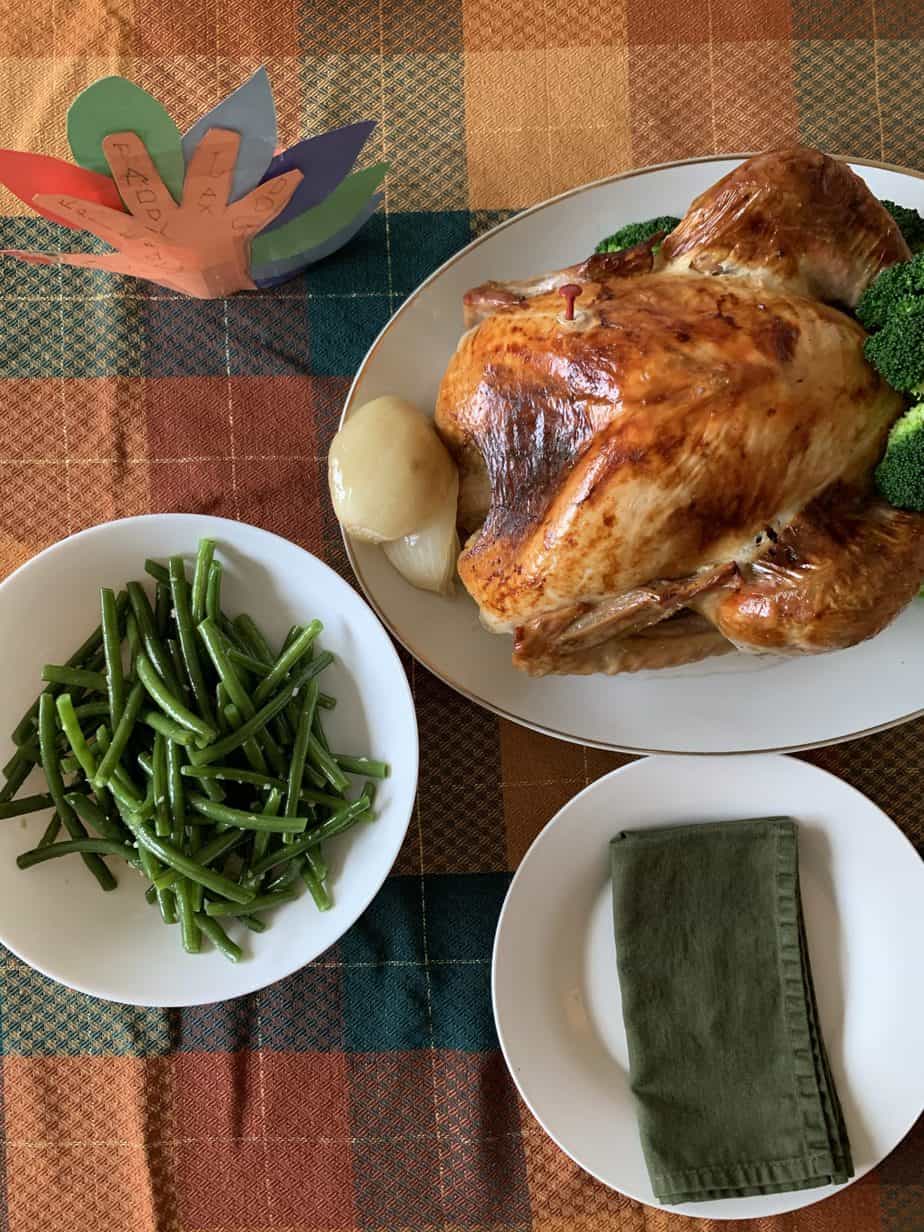 We did take the car to pick up some fresh hard cider, eggnog and apple pies. There are some cute little places around there, but we were of course masked up and we were in and out.
We put up the kids tree up and we had some eggnog. It's full steam ahead for the Christmas holidays!! Eek, 31 more days left of 2020. And oh, did you hit up the Black Friday sales? They were insane! I did buy some things, but necessities. Like underwear. HA. Oh, I did buy some face products because Skinceuticals hardly goes on sale and I got 15% cash back through Rakuten, so it would have been rude not to! I also bought a snowboard jacket because I fell in love with the colors. HA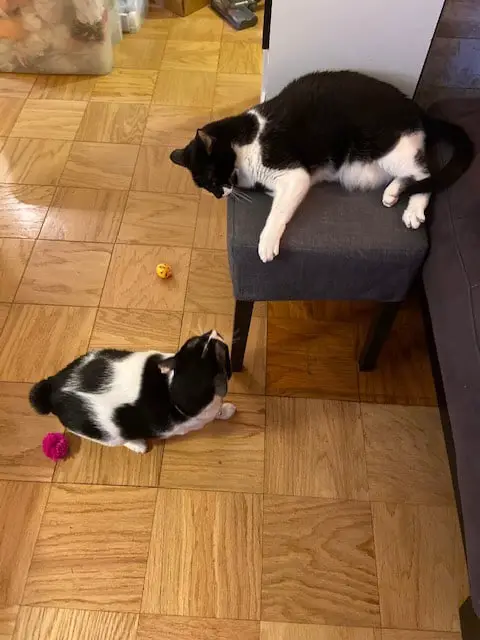 While we were up in CT, I boarded George and he had a great time making new friends! I was really pleased to see him get on with other cats because he's not really been around many cats. Poor guy, he's stuck with me most of the time!
And today, I started a new job! It's only a 6 month part time job, but I'm excited to be doing something and getting in a little extra money. We had orientation today and not sure when I'll properly start since I've not received my laptop yet. We'll see how it goes!
So that's Life Lately for me. What have you been up to? Are you excited for 2021?