Hanging Out in Tokyo
Hanging out in Tokyo is always fun and I would love to spend more time there and really explore the city. The previous times I had been to Japan, I'd be in and out of Tokyo so this time around, I was super excited to have a few days to hang out.
I can't believe it's been over a month now since I was flying into Tokyo on the red eye flight out of Singapore. To be quite honest, I am so not a fan of 5-7 hour flights anymore as you're just not getting a proper nights rest and the next day you're basically running on fumes.  This time, it was no exception. I managed to catch a couple hours of sleep but by the time I was properly sleeping, they were already turning the lights on to begin the breakfast service – 2.5 hours before the flight was due to land. Argh
Geting out of the airport was quick and I made my way to Shinagawa Station on the train to get to my hotel.  My friend, Rob, was waiting for me there so I dropped my luggage off and we made our way to Odaiba. 
ODAIBA
Odaiba is an artificial island in Tokyo Bay that's meant to be quite the high-tech entertainment hub with lots of fun things to see and do.  But we were there on a mission. And that mission was ricotta pancakes from Bill's. Bill's is a chain restaurant in Tokyo launched by this Aussie chef, Bill Granger.  I knew of this chef from my London days through his Granger & Co restaurant on Westbourne Grove by Notting Hill.  It wasn't far from my house and their ricotta pancakes were to die for. When Ana told me I had to go eat these pancakes, I made the connection that the ricotta pancakes she was raving about was from Bill Granger.  So when Rob asked where I wanted to have lunch when I arrived, I said Bill's.  I know, I know, who goes to Japan to eat pancakes? Hehe
Look at how fluffy the pancakes are!! I normally can eat one and a half normal pancakes, but I devoured this plate down. And I was tempted to ask for seconds. They're that good. Oh man, I totally want them now. Yummmssss. But okay, this post is not about my love for ricotta pancakes. Or is it? 😉
After we finished lunch, we headed down to the beach.  It was perfect to go for a seaside stroll as it was an unusually warm and sunny winters day. It was 19C (66F) and it felt glorious! Especially since I had been sweltering in steamy Saunapore just the day before. The winter sakura was blooming and it was just so peaceful there. It was quite busy, lots of people obviously had the same idea but nevertheless it felt good to feel the slightly chilly sun on my face.
We walked into one of the malls by there and checked out the pet stores. I was amazed at how big they were as the ones in Singapore are pretty tight and narrow. I picked up some cat accessories for George because the selection was way better! After that, it was getting on to late afternoon and I was massively starting to crash. Rob dropped me off back at the hotel so I could check in and I said my goodbye's to him and his lovely wife and their adorable little daughter.
HARAJUKU
The next morning was a little slow and I missed the complimentary breakfast. Ah well. I had been dreaming of those ricotta pancakes again, so I figured I'd go to Harajuku to explore and hit up Bill's again. No shame. They're so, so, so good I really wanted to eat them again. Spoiler alert: I didn't get to eat them that day because the queue was tooooo long. But again, I'm digressing. I really should just turn this post into an homage to these pancakes. Hehe
Off I went to Harajuku. I was really nervous about navigating Tokyo on my own, but being at Shinagawa, it was pretty easy to take the train to Harajuku. It was just slightly confusing figuring out where to take the train from because the train station is quite huge! But it's not nearly as daunting as Shibuya. Once I was on the train, it was about 15 minutes or so. I got off at the station and kind of just guessed which exit to take. Considering I've travelled a lot in my life, I'm actually not a planner. I tend to just wing it for the most part. Occasionally I will do a little research of what I'd want to see and eat, but oftentimes, I just go where the wind carries me.
Luckily I got off at the right exit, if you will. The train station is right in front of Takeshita Street which is like the main street of Harajuku. Considering it was a Monday morning, it was pretty busy! I walked down the street just taking it all in. It reminded me so much of St. Mark's Place in New York City, albeit more vibrant and cheerful, whereas St. Mark's had more of a goth/punk feel. But this St. Mark's I'm referring to doesn't really exist because if you are to walk down that street now, it's unfortunately way more commercialized.  Anyway, I honestly felt a bit too old to really want to try any of the clothes on offer, but it was fun to just see everything! I was hoping to run into some Harajuku Girls, but failed. 😛
And actually, one of the things I wanted to do while in Tokyo was check out Harry's, the hedgehog cafe. If you know me IRL, you'd know I'm super obsessed with hedgehogs and would love to have one as a pet. Normally, I'm not keen on supporting animal cafes per se – especially the more exotic animals. I walked by the Owl Cafe and while I also love owls, I didn't go in because well, owls don't really belong in a cafe.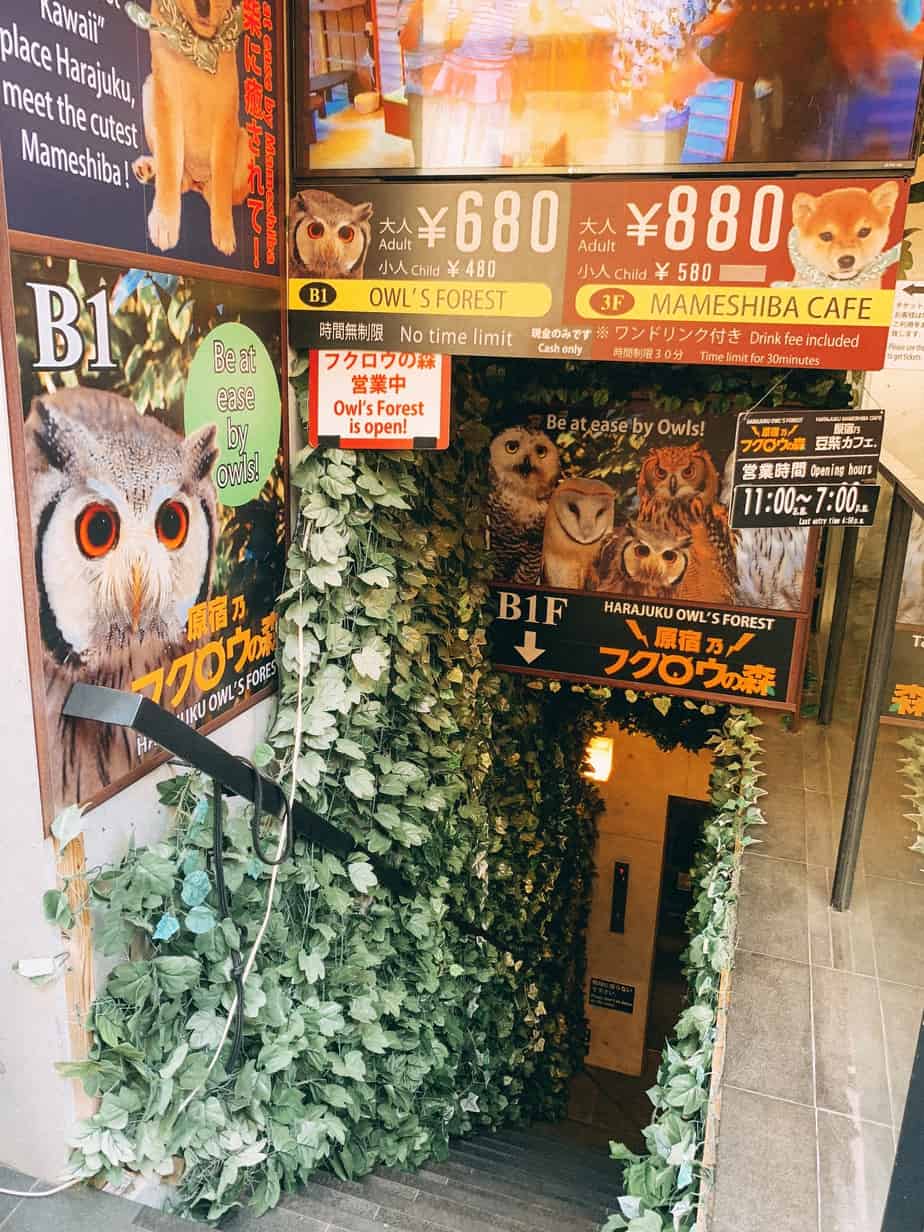 All along Takeshita street, you'll notice many creperie's with many different combinations. I skipped those and found the cutest ice cream parlour at the bottom of Takeshita Street. They scoop out the ice cream and create the cutest animals out of them such as a bunny, a piggy, etc. I opted for the unicorn cone with birthday cake flavored ice cream. I'm not sure it looks like a unicorn per se, but it was pretty cute nevertheless and was delicious. Ice cream for breakfast? Shhh, don't tell my mom! 😉
By then, I was pretty hungry so after my failed attempt at getting a table at Bill's, I was going to try and go to a gyoza restaurant nearby I quickly found online but that was also a fail as there was going to be a 30 minute wait. I had no desire to wait that long, so I stopped in to a ramen place for a quick bowl and it was so good. I love, love ramen!
With my belly now happy, I walked over to Harry's to check out the hedgehogs. Honestly, this was the one thing I wanted to do in Tokyo. Hehe
They are just toooo cute for words!
SHIBUYA
Shibuya is pretty much next door to Harajuku so after I left Harry's, I just walked down towards Shibuya.  Ok, it's a 15 minute walk or so and I walked through the bottom of Yoyogi Park as I wasn't in any rush yet, I just needed to be back at the hotel for 5pm as my mom would be arriving from NYC then.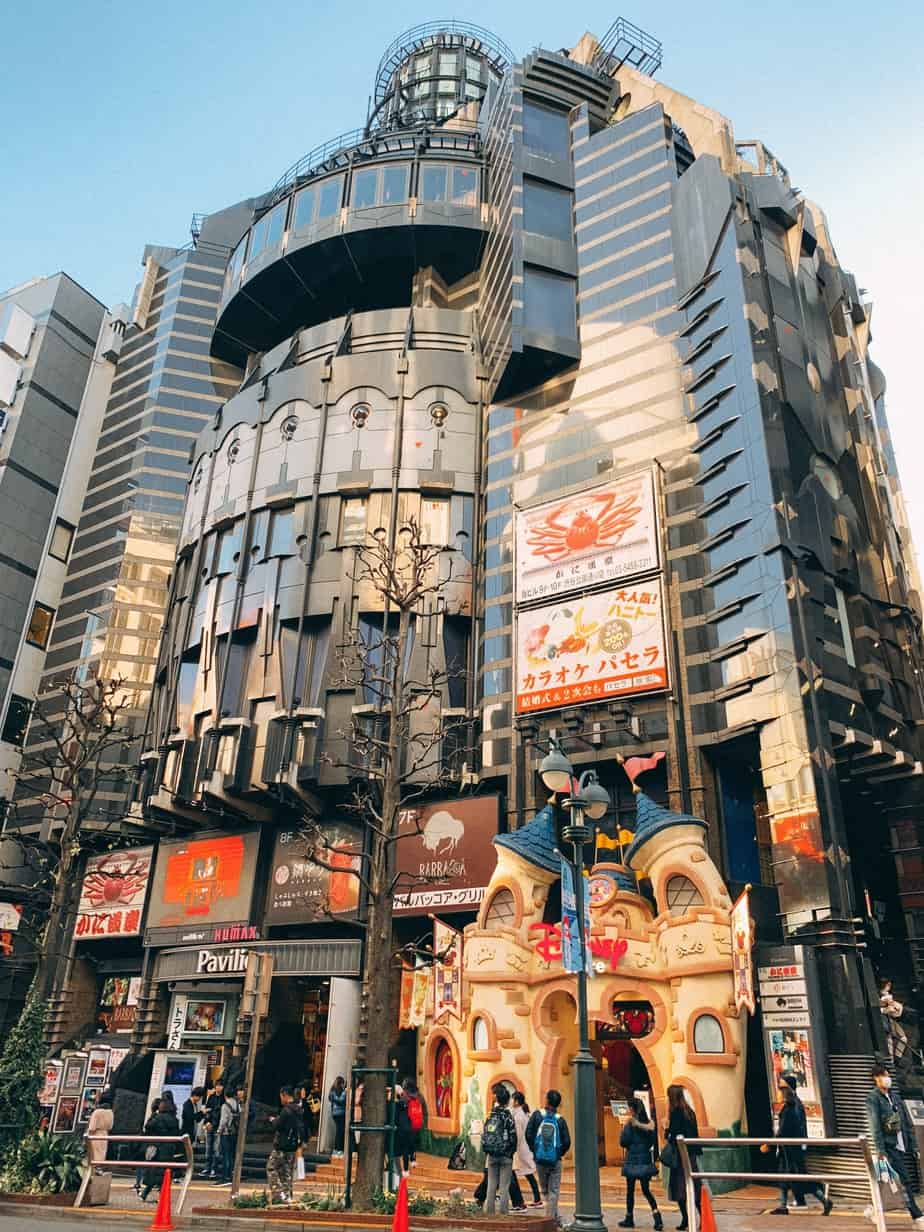 There are a lot of department stores/malls as you walk down. But I didn't really fancy shopping so I just kept going. There were some cool buildings as you walked along, but all in all, first impressions were that it's just like any other big city. The main reason I was heading down to Shibuya was to check out the famous Shibuya Crossing. Hehe I mean, I had experienced it many times before as a kid but not most recently as an adult. It's always quite fun to watch and to get the best view and pictures, head to the second floor of the Starbucks there. But be warned that this is no secret and it's packed in there!
I didn't buy a drink or anything from the Starbucks so I didn't loiter too much. I managed to squeeze myself in front of the windows to take pictures but then it was time to head into the madness.
And with that, I got on the train at Shibuya Station and headed back to Shinagawa.
GINZA
That Tuesday morning, I'm not sure why we headed to Ginza, but we did. Well, I wanted to go to Bill's. HA And I told my mom we HAD to go so I figured we'd go to Ginza and check out a different part of Tokyo and have lunch at Bill's. Ginza is quite fancy with its high end boutiques and department stores.
The walk to Bill's took about 15-20 minutes and by then, I was starving. I was really hoping we could get a table there and when we got there, thank god. No massive queue. No queue even!
I devoured those pancakes and my belly was happy. It was now time to go explore some more and we set off for the Imperial Palace. Well, the Imperial Palace is inside a big park with which we couldn't go into. So we just walked around the outskirts.
That picture above is most definitely NOT the Imperial Palace. HA So as we couldn't even see the Palace we ventured back towards Tokyo Station.  Along the way, I needed to use the loo so we went into a building, not sure if it was an office building but it also had stores and restaurants inside so after I went to the loo, we had a little wander and even had a flight of orange juice! It was quite fun to taste the different orange juices made from different types of oranges. I liked the 2nd one the best!
After that, off to Tokyo Station to get back to Shinagawa as we were heading down to Tsu later that afternoon.  Tokyo Station is quite gorgeous and not at all what you would expect and a definite must see if in Tokyo! Check out the beautiful facade, a building that you would expect in Europe, not Tokyo!
Phew! This was a super long post and heavy on pictures! If you made it down this far, well done! I hope you enjoyed a little taste of Tokyo and some of its neighborhoods. I've barely even scratched the surface so I will need to come back and really immerse myself in Tokyo at some point!
Have you been to Tokyo? Would you want to go? If you have, where's your favorite place?