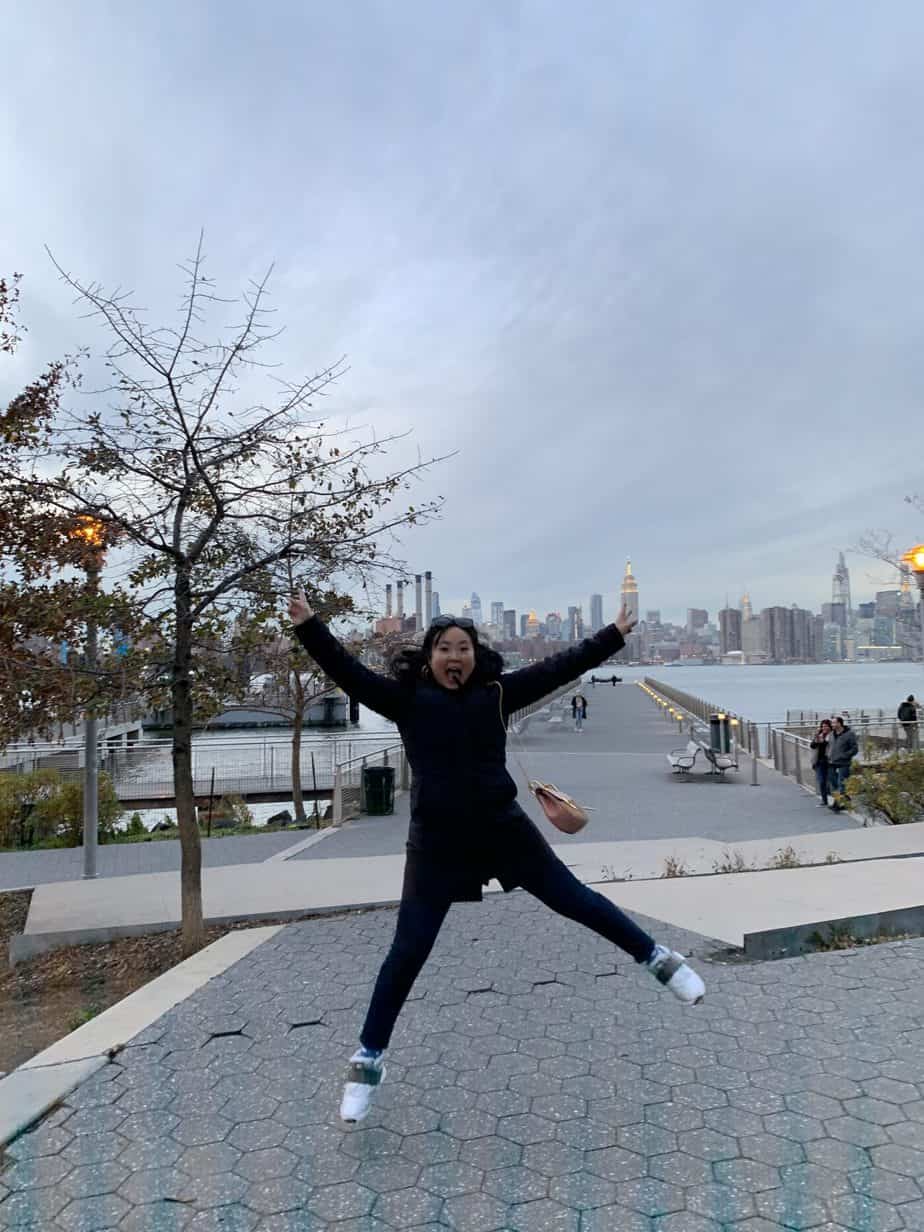 Life Lately Nov 2019
Happy almost Thanksgiving, friends! I'm sure I'm not the only one wondering where this month went? I mean, how is it going to be December this weekend? I feel like Halloween was just yesterday and then poof, Thanksgiving. I also didn't mean to be so quiet on the blog this month, so thought it would be a great time to do a little catch up and tell you what life has been like lately.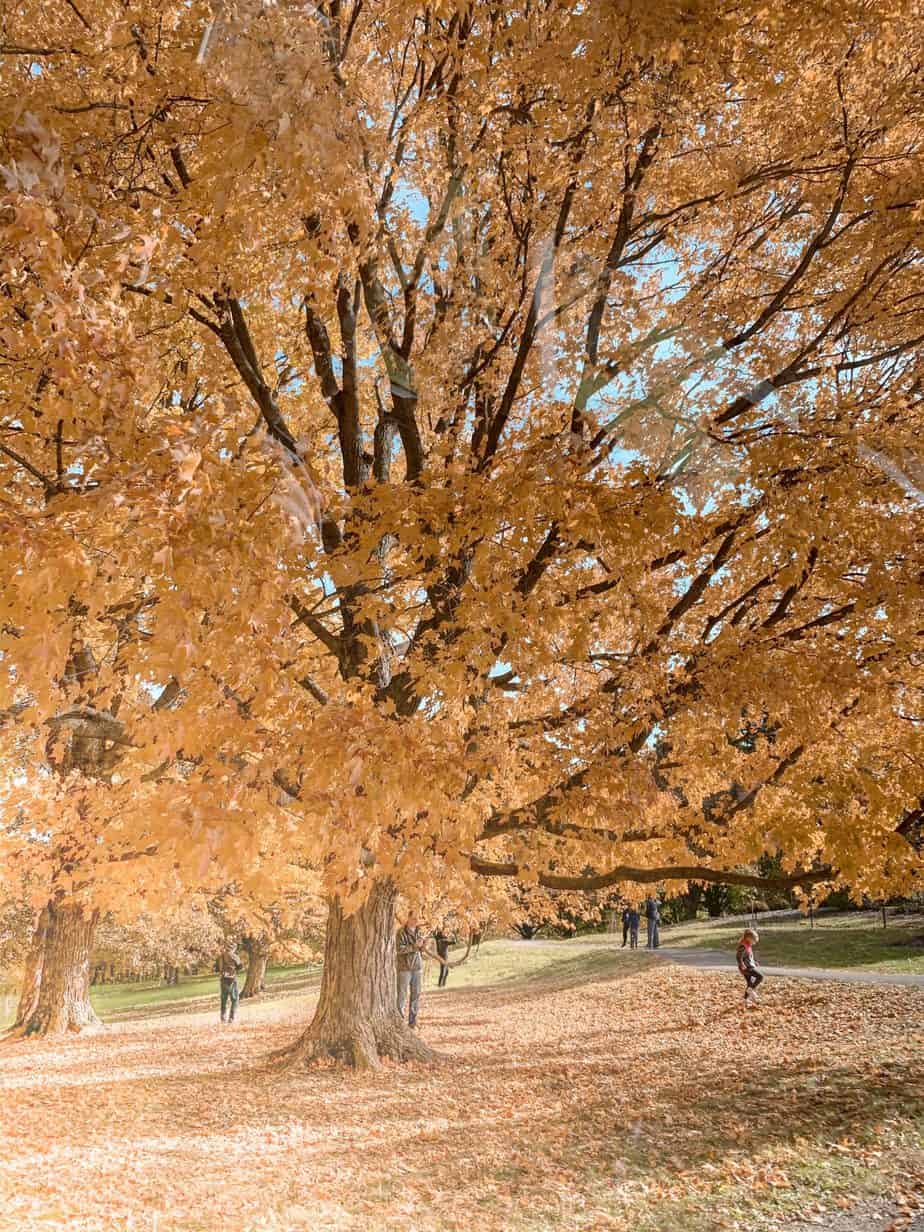 So seems like life has been going 100 miles an hour since my trip to Minnesota/Wisconsin. I mentioned it in this post I was there, but it was truly nice to get out of the city and see somewhere new, even if it was super quick. What I loved about that trip was the mini road trip to La Crosse, WI. It was so cool seeing how quickly the scenery changes from that suburban landscape to farm and dairy farms. That really caught me off guard and made me realize how small the Twin Cities are!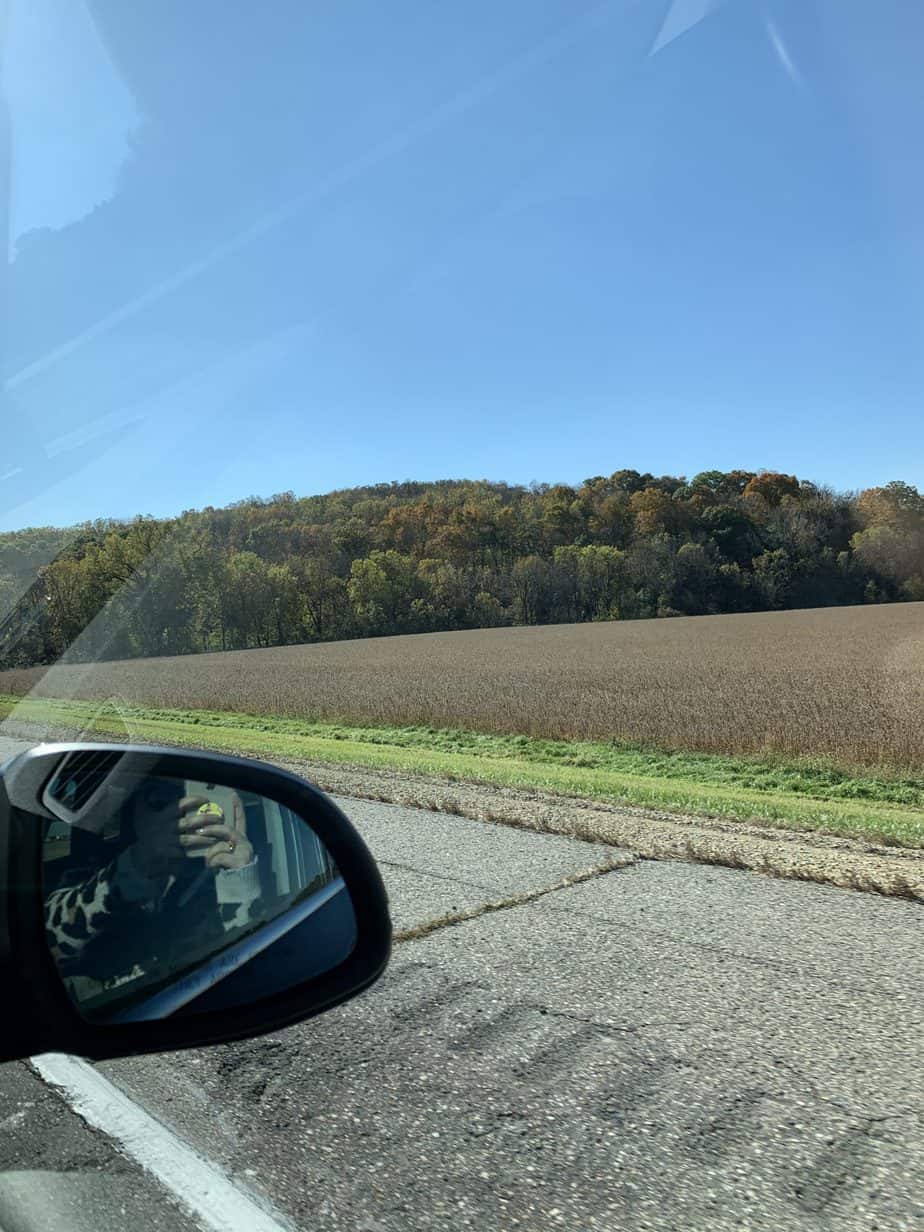 In La Crosse, I was seriously there for a couple of hours, so not much time to see and explore. We had lunch by the river and then I found some of the pelicans that decorate La Crosse.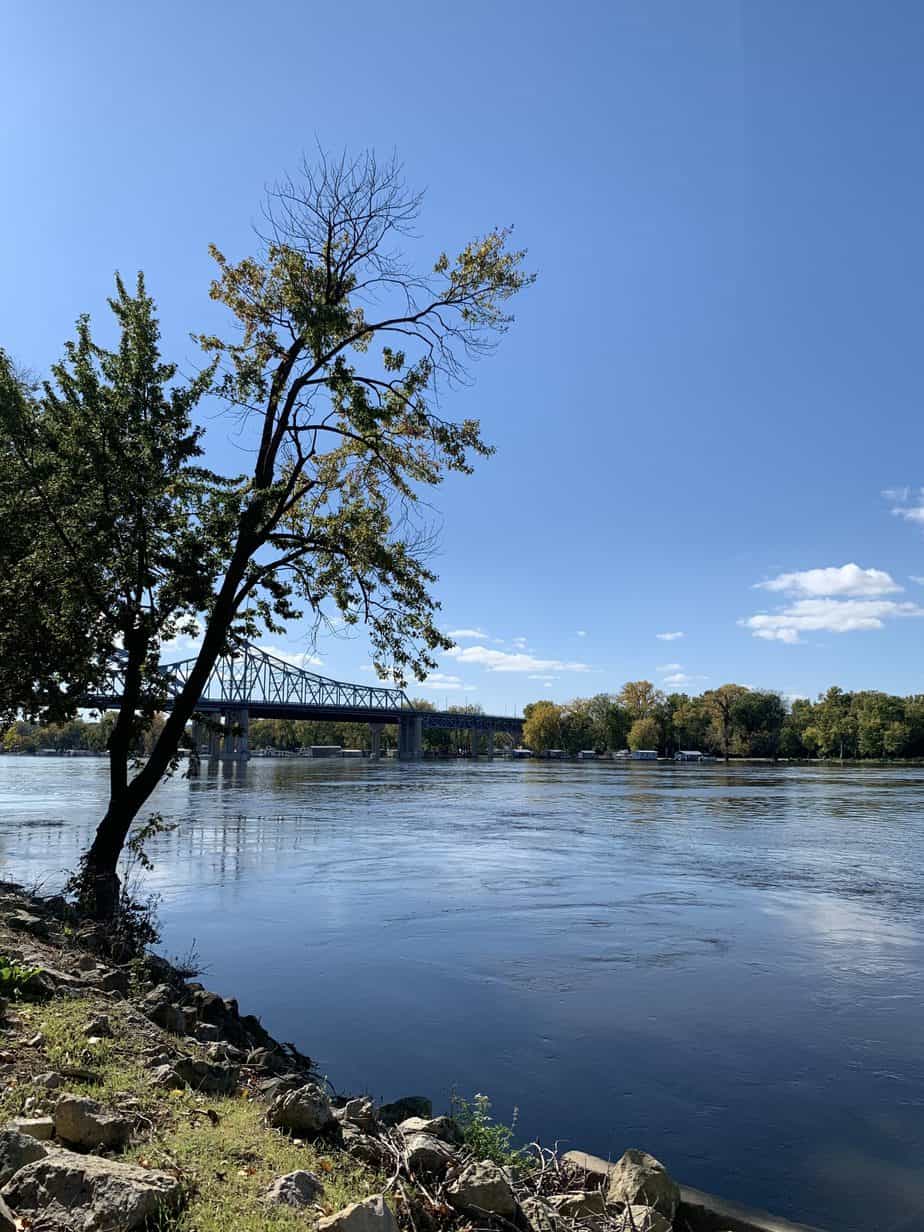 Then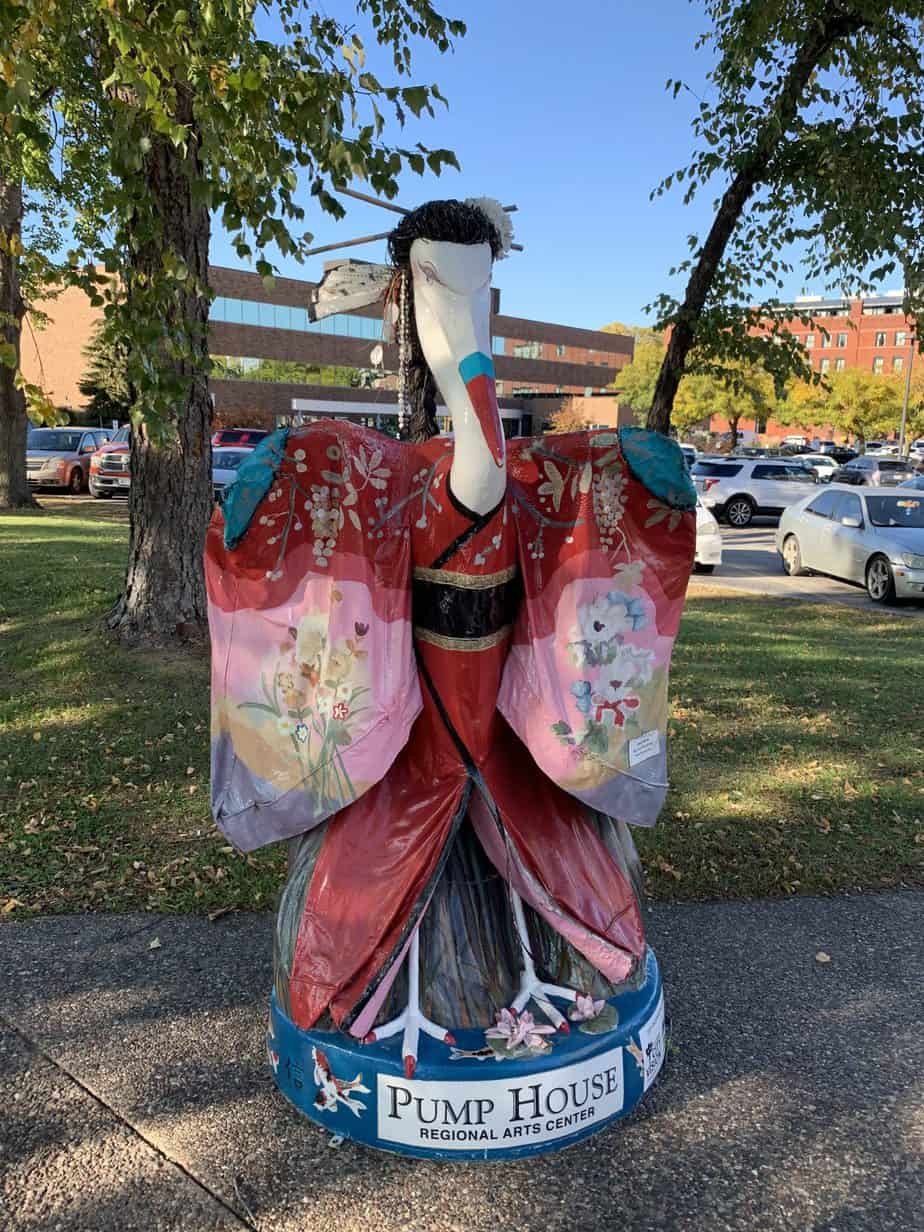 We drove back to the suburbs of Minneapolis and had dinner at K's sisters house. Super chilled evening and it was also our last night there. The next morning, his parents took us to the Minnesota Landscape Arboretum and we drove around – I'd definitely recommend a stop there if you're ever in the area! As we didn't have enough time, we just drove around but next time I would definitely like to take a leisurely walk around there. The picture below is the view from his parents house. I mean, how amazing is that? I would love to wake to these views every day! I think the older I get, the more outdoorsy I've become. HA. I mean, don't get me wrong, I love me some city views, but that lake view is just so peaceful and relaxing!!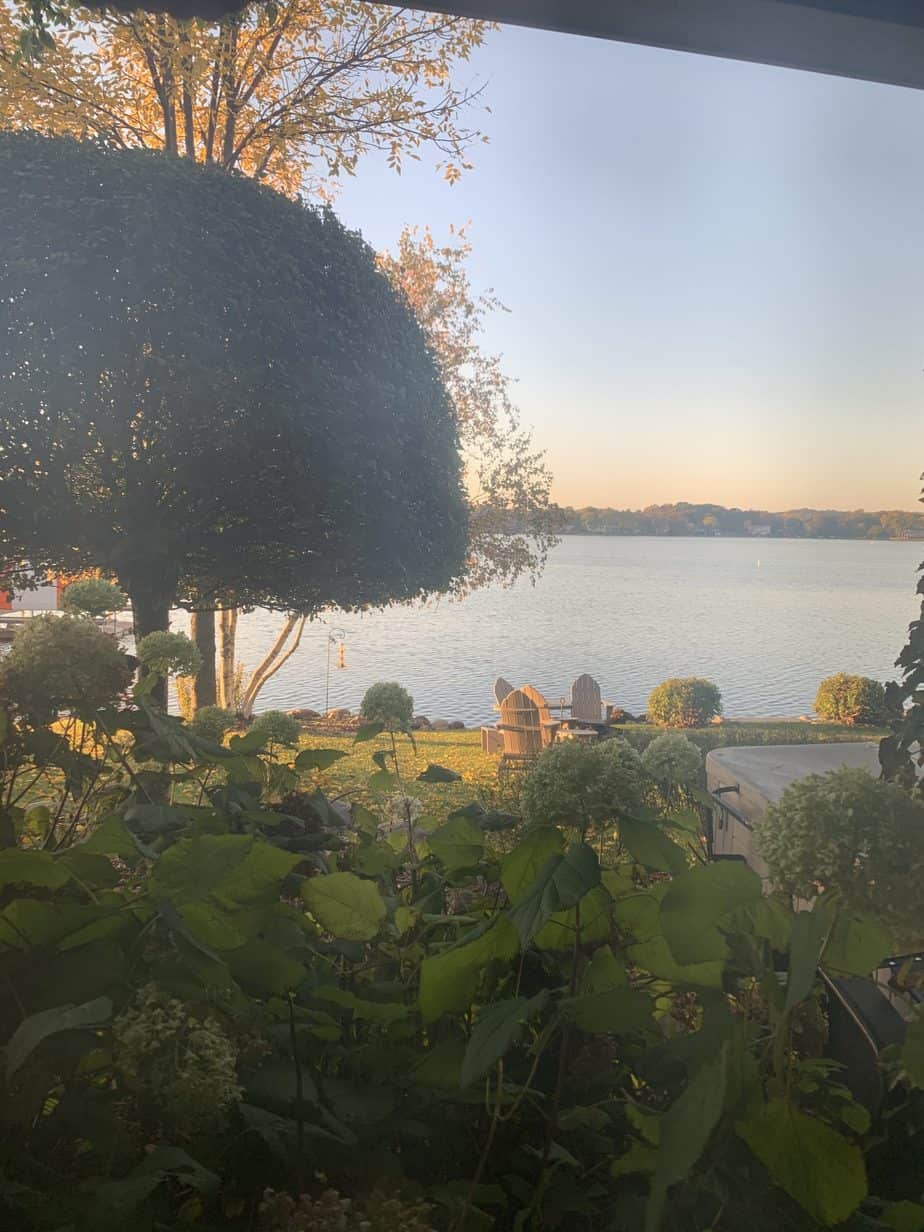 So after that trip, this take us pretty much to Halloween. It was quite warm here around then, so we definitely took advantage of the weather and walked around the city. It was fun to see houses and establishments around the city all dressed up for Halloween. When the majority of the population lives in apartments, a decorated house is always a novelty! But yes, so we went and saw The Joker and then stopped by one of my favorite brasseries for a midnight snack and a cheeky glass of vino. I love it because not only is the food yummy, it's open 24 hours. The perks of NYC living! 😉
I also caught a presentation from Bruce Konefe. He's a rescue diver and he was called in to assist in rescuing the Thai soccer team that were trapped in the cave last year. That was super cool! As a recreational diver, I have always wanted to cave dive but I think I'll hold off on that!!
We got out of the city again and made it up to Beacon, New York. Really enjoyed it up there and will definitely look to head back up and see what I missed. That town also reminded me of my boarding school days in New Hampshire. We had a movie theater there and the one in Beacon reminded me so much of it! I am itching to make a trip back to campus and Beacon!
We went and cheered on the runners running the NYC Marathon! Managed to at least cross something off my fall bucket list! 😉 The energy was definitely buzzing and was so fun to see all the runners enjoying themselves and it also tempted me to sign up and run one. But no, I've not committed to one. Hehe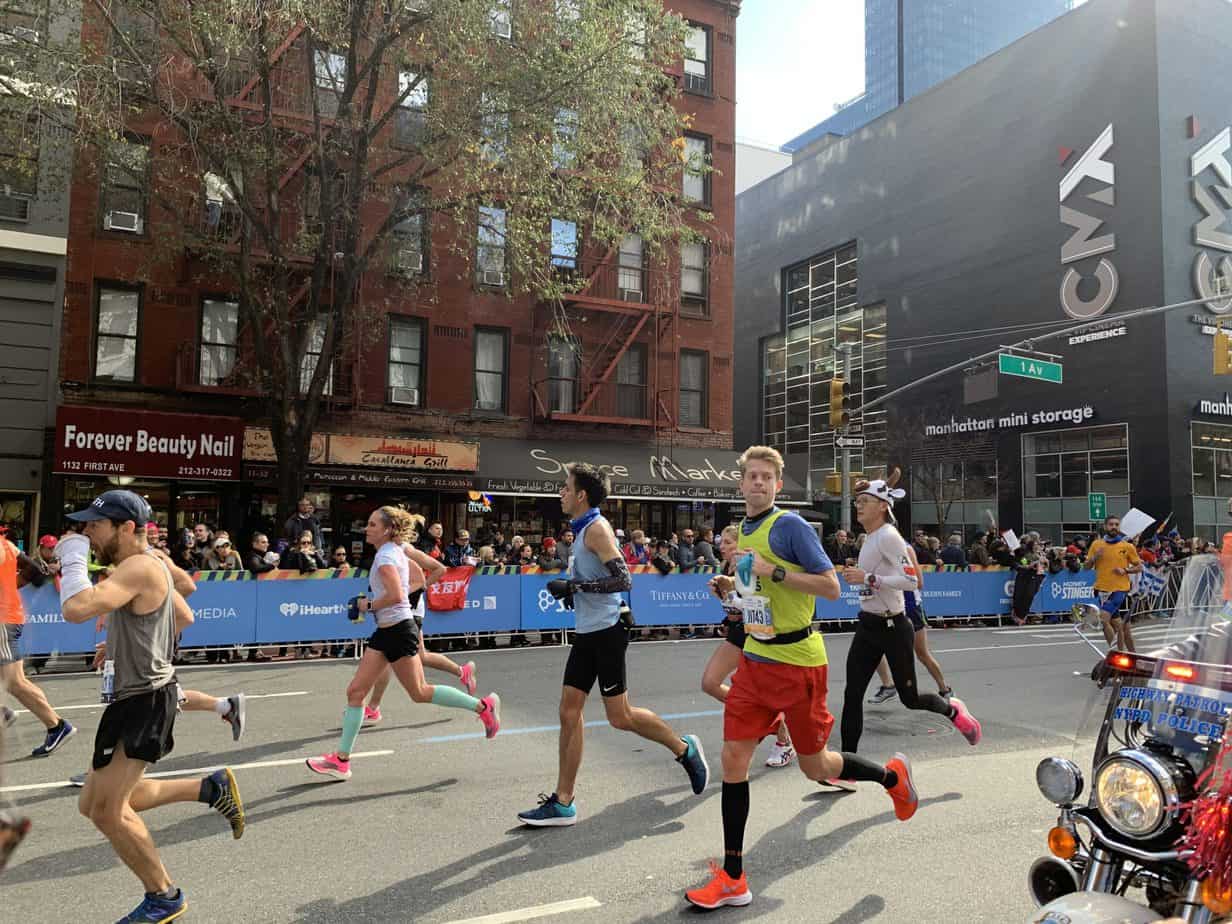 I have finally come out of my shell and am being more social. Hehe So I had a lunch date with my blogging friend, Julia from Sweet/Escapes. She's originally from Vienna, Austria and she moved out to NYC last summer to join her now husband! We checked out this delicious Korean restaurant, Hanjan. So good! I think it was the best bibimbap I've ever had!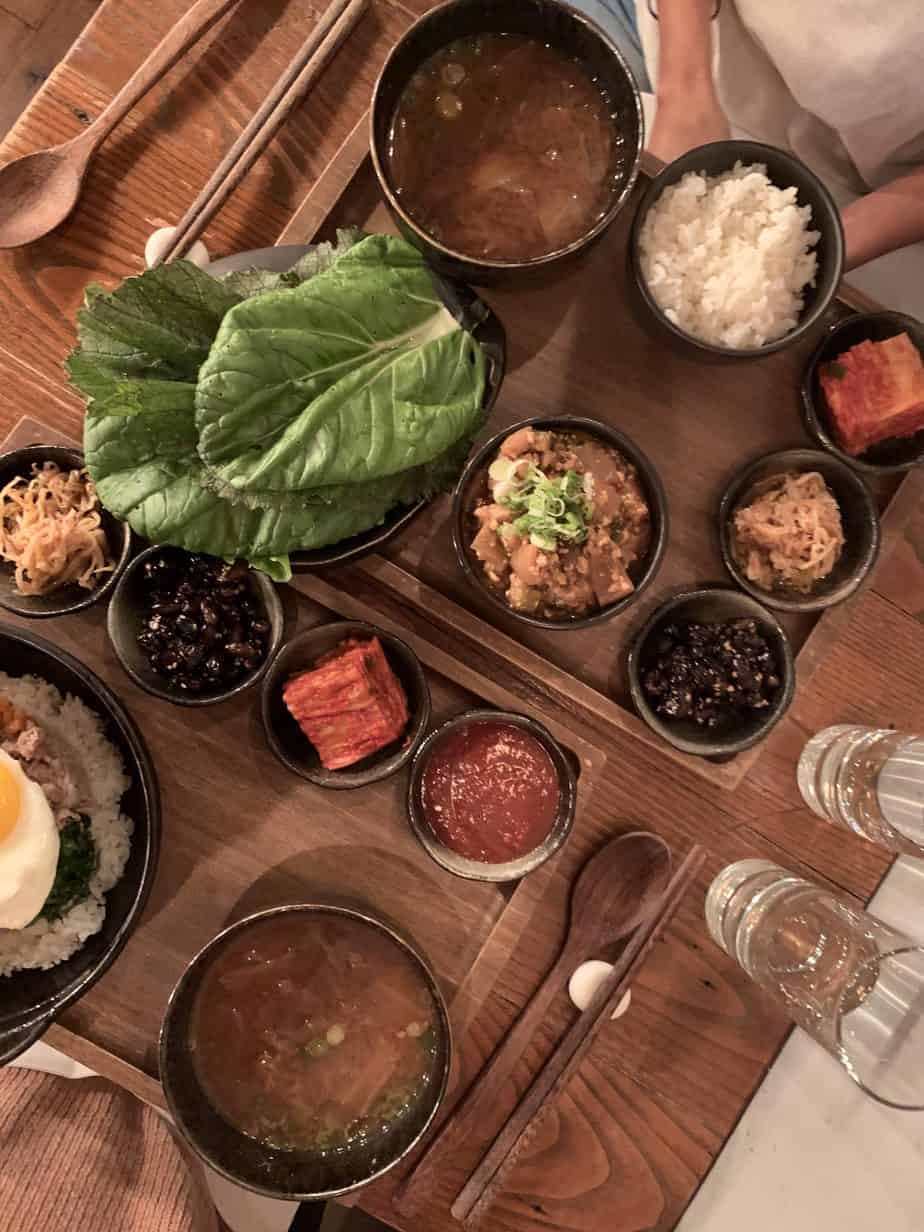 Since then, my high school had it's homecoming weekend and there was a watch party at a bar close to my house, so off we went to support Big Red! Unfortunately we lost, but it was so close and quite a shame we didn't win! Oh well!
After that, it's been hibernation time for the most part. The temperatures dipped down and well, I ended up coming down with a cold that knocked me off my feet for a few days. Luckily it didn't linger. But George realized what the radiators are for and has been hanging out there! I don't blame him! I am not a robe person, but I am now! I even ordered slippers and I'm not a slipper person.
After I recovered from my cold, we went for a little exploration day. I found this awesome IG account of restaurants and cafes around the city, mainly Brooklyn, so off we went! The last time I lived in NYC, Brooklyn was a no-go zone. HAHAHA You only went if you really had to but obviously these days, Brooklyn is happening! Since I've been back, I've been to Brooklyn more times than when I last lived here over 8 years. 😉 So from this IG account, I wanted to go check out Sunday in Brooklyn and since we're both not working, the weekdays are the best times to go as you're guaranteed a table! Oh man, their avocado toast was to die for! Though I only took a picture through my IG Stories so if you saw it, you saw it. But what made this avocado toast so damn good? It was the goat cheese on it. I was initially not going to order it because I'm not a massive fan of goat cheese, so it's kinda funny that that's what made it so damn good! 😉 And this cocktail was super cutely presented! It wasn't mine though, it was K's.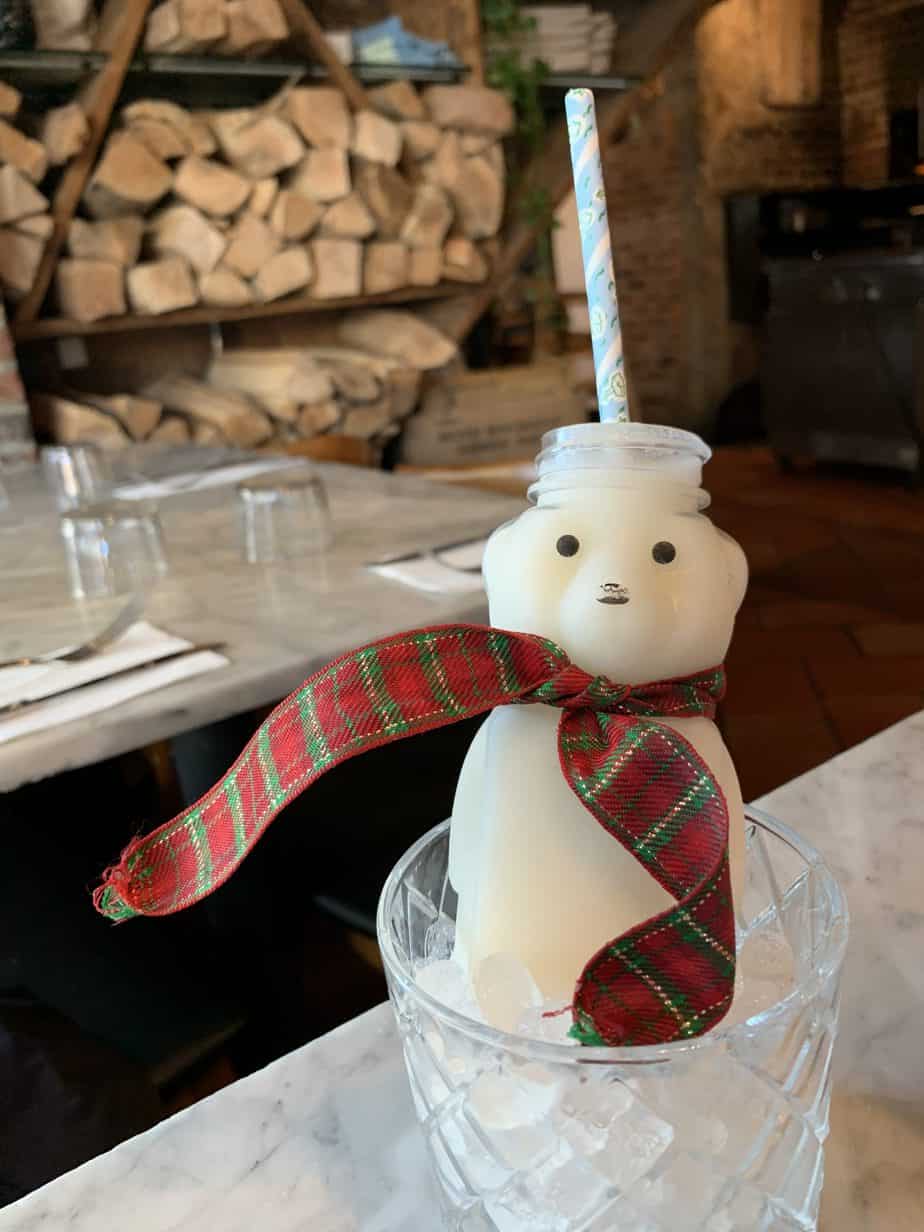 But before we even made it to Brookly, we were walking down Third Avenue and we made a quick pit stop at Rolf's. Rolf's has become super famous because of IG as it's always decorated for Christmas in there. So we stopped as I was going to book a table for lunch one of these days, but decided we could just have a drink instead. That drink sufficed. HAHA It was $20 for a cocktail and well, I'm currently not working so this was a bit too extravagant!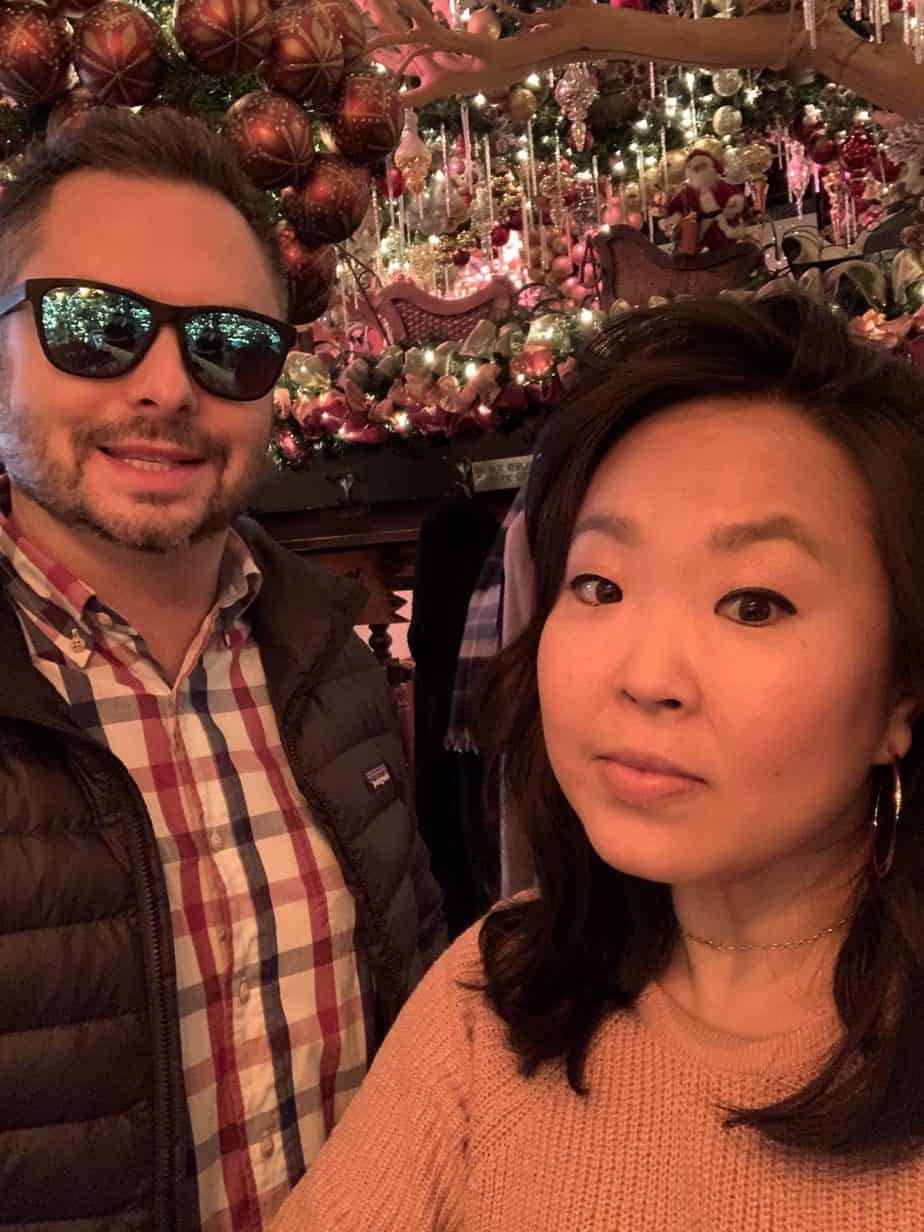 So after our lunch at Made in Brooklyn, we walked around a bit. Headed into J. Crew and Muji to browse around and then walked to the river as we were going to catch the ferry back into Manhattan. I really struggle to not make a face when taking pictures and so don't mind me. HAHA
And yeah, if you made it down to here, well done! That's been life around these neck of the woods lately. We are now gearing up for Thanksgiving, my favorite holiday!!
Hope you're staying warm and if you're traveling for the holidays, be safe!!