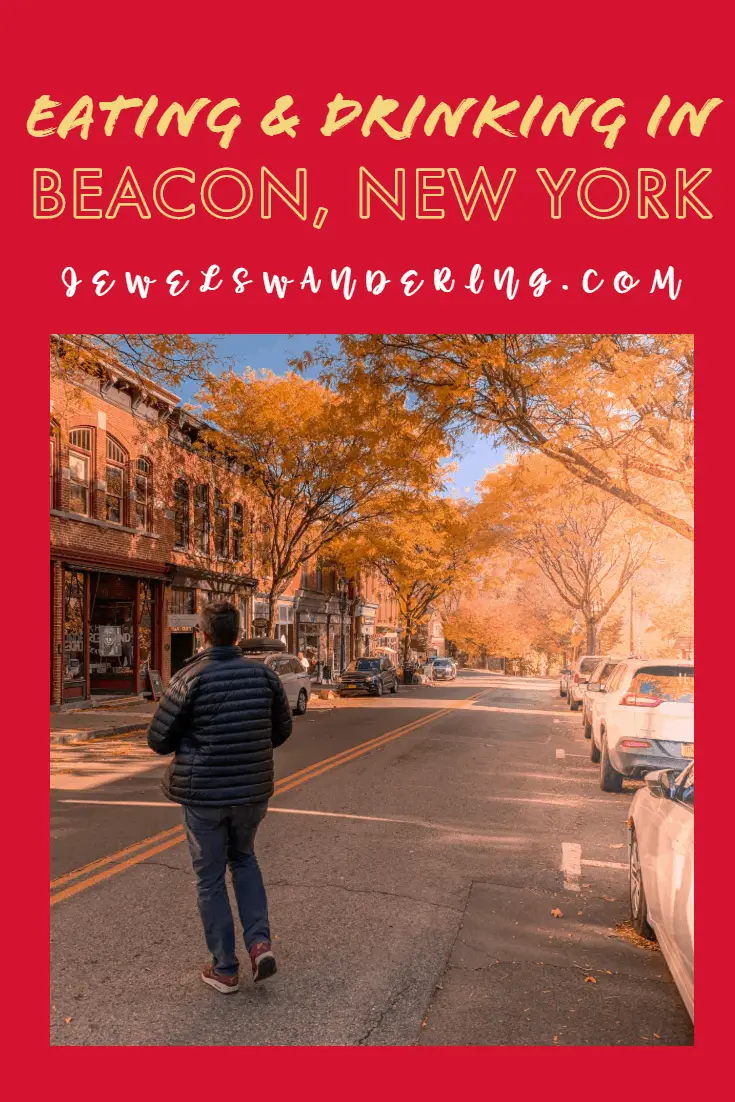 New York City may be one of the greatest cities in the world to live in, but sometimes you just want to escape the hustle and bustle for some peace and quiet. That's why day trips were invented, am I right? 😉 Since I've been living in NYC again, I've been itching to explore the area outside of the city and Beacon, NY came into my radar while I was looking for potential hiking trips close by to NYC. But today's post is not about hiking, rather it's my little mini-guide to eating and drinking in Beacon, NY; eating and drinking is life!  And if you don't agree, well, guess we won't have much to say to each other. Shame…. 😉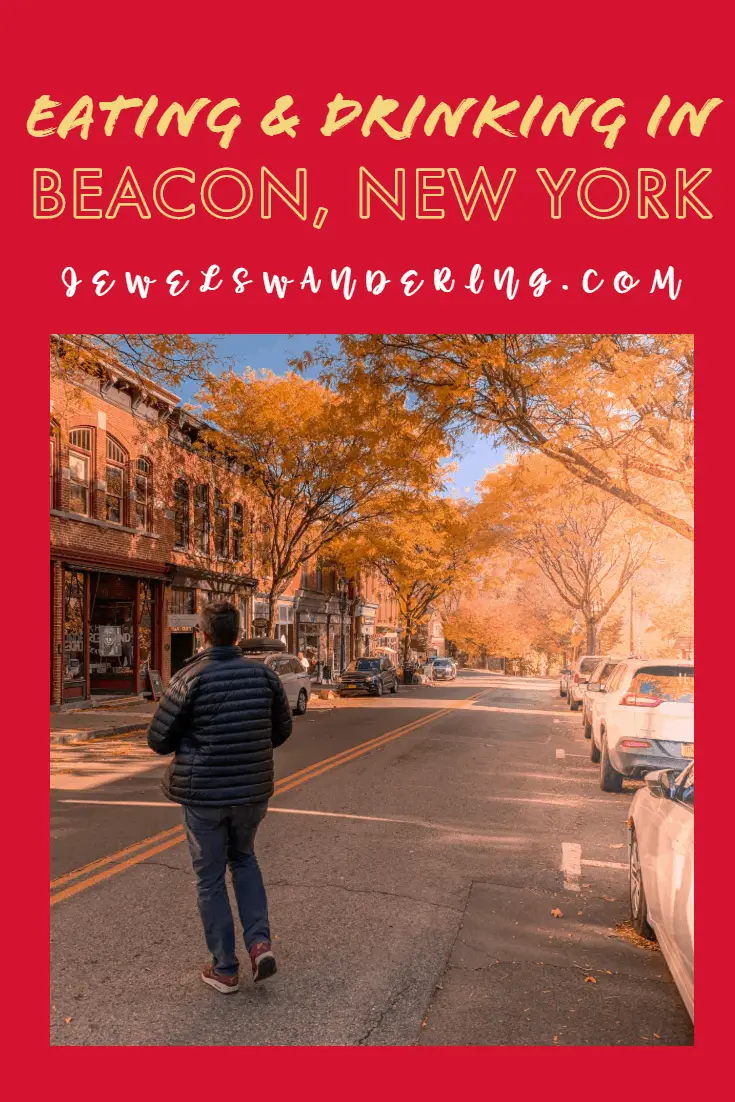 Where is Beacon, NY? 
Some of the questions I had while researching Beacon, NY was finding out what county is Beacon, NY in? I wasn't sure if it was still in Westchester, but I found out it's actually in Dutchess County and thus, is north of Westchester County.  Fun fact – I used to live in Westchester County when I was 12!
To get there from New York City, you can obviously drive, but we took the train from Grand Central and its a picturesque train ride that hugs the Hudson River – it was gorgeous seeing the colors in their full autumnal glory of red, yellow and orange!
The train ride from NYC to Beacon, NY is around an hour and ten minutes to an hour and a half depending on the train you take. When at Grand Central, you'll want to head towards Poughkeepsie! A round trip fare during off-peak hours was $35 (current as of November 2019)
Once you arrive at the train station in Beacon, NY you're met with gorgeous views of the Hudson River. Sadly, I did not venture towards that part of the town.
Things to do in Beacon, NY?
So what piqued my interest about Beacon, NY? Well, as originally mentioned, I was looking for easy day trips out of New York City where I could go hiking. Beacon came up on that list with its nearby Mount Beacon hike. Unfortunately, I did not get to do this hike and I will do it sometime next year once the weather gets better!
But aside from hiking, there's more! Beacon, NY is the home to Dia Beacon Museum. It's actually the Dia:beacon to be precise! The Dia:beacon is an art museum located adjacent to the Beacon Train Station so it's perfect for those without a car to get to! Beacon, NY has become an artist enclave and you'll find galleries on Main Street that reflect the artsy vibes of this picturesque town.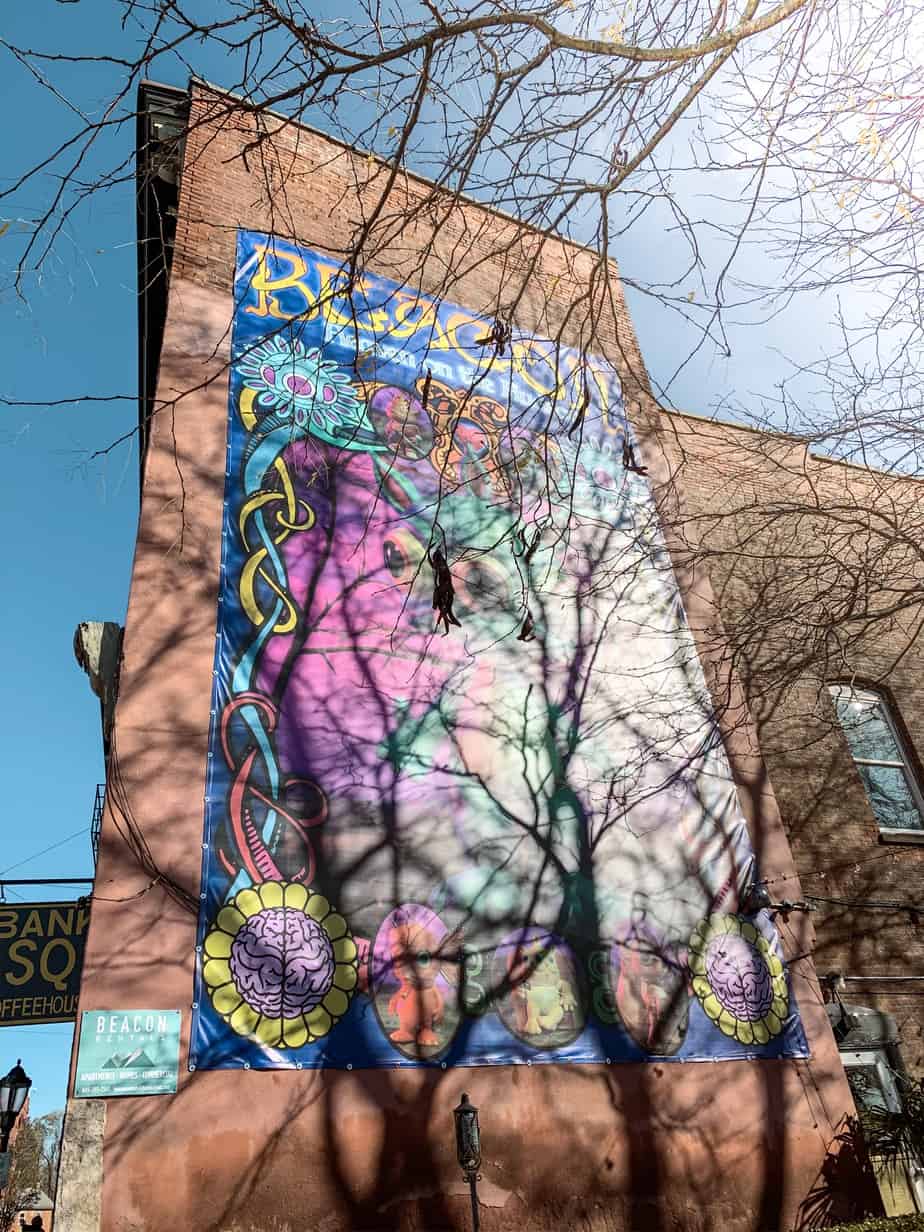 If you're not into art museums, then there are also some breweries and distilleries to check out if drinking is more your style! The Beacon breweries – Hudson Valley Brewery; Blessed Brew; 2 Way Brewing Company – and another slightly further out is the Industrial Arts Brewery. Definitely worth checking out but we ended up at Denning's Point Distillery.
And of course, you can't go visit a new place without eating.  There are restaurants near Dia – if you head off that way, or if you head towards Main Street, there you can find some of the best restaurants in Beacon!
Places to Eat in Beacon, NY
There are SO many places to eat in Beacon, it was hard to choose. But we were on a mission to eat because we had a late start getting up to Beacon. We intended to hit up Dia:beacon after we ate but spoiler alert, it didn't happen. We could have opted for a restaurant by Dia:beacon but all we could find was a pizzeria. Not that I don't like pizza but we were in the mood for something else. So off to Main Street we went as that is where you'll find the restaurants.
Since I am not going to lie and say I ate at all the restaurants on Main Street, I will recommend a few places. For a comprehensive restaurant guide, check this post out. But what we did do was walk the length of Main Street and checked out which restaurants caught our fancy. Mind you, it was also around 2:30-3pm by the time we hit Main Street so not every option was open. There are loads of coffee shops on this route, but we wanted a sit down place. We settled on Beacon Falls Cafe.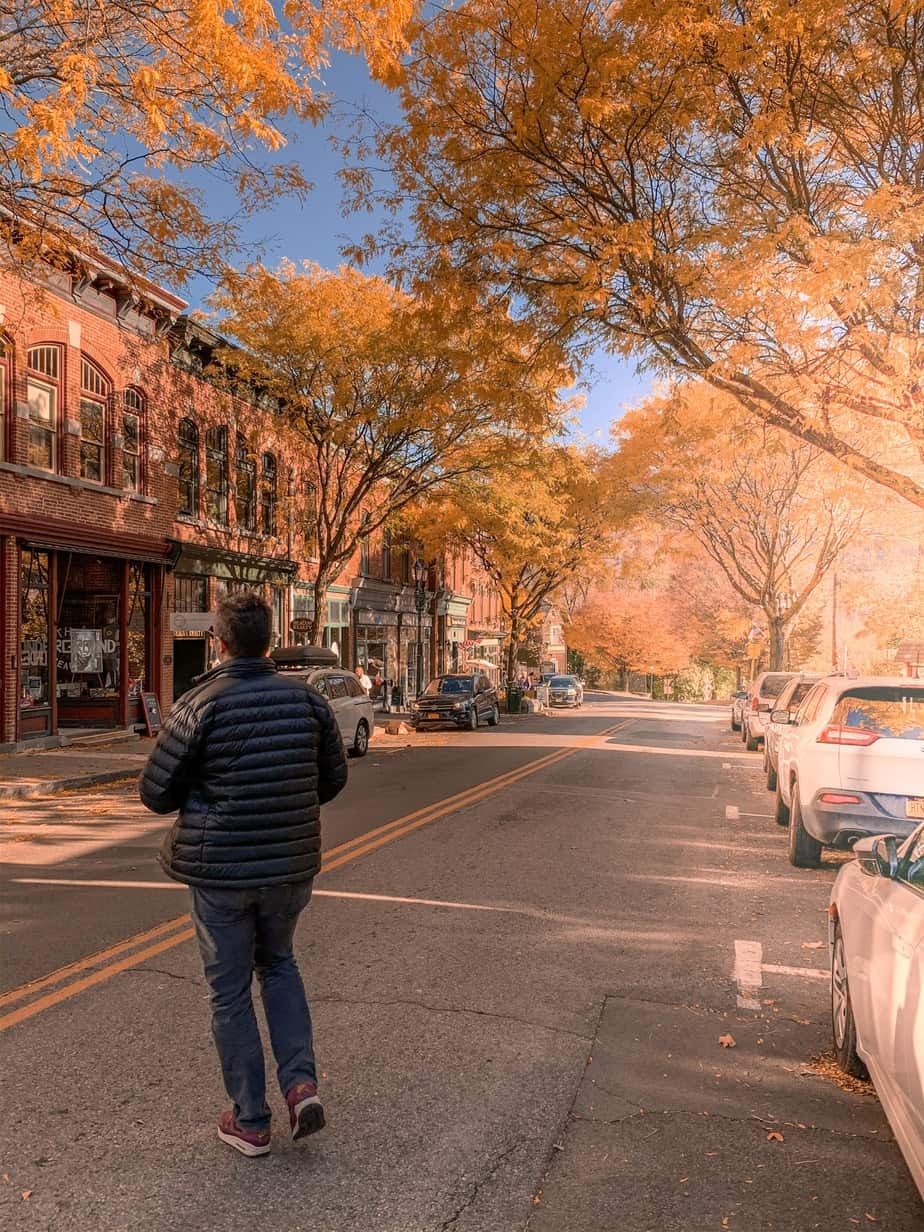 We settled on Beacon Falls Cafe and it did not disappoint. I was super impressed at how delicious our sandwiches were. I had – dare I say it? – the best Cuban Sandwich is a loong time; the pork was so soft and juicy and the pickles really brought it home. The Cuban was part of their daily special, so it may not be available every day. K ordered the Reuben Sandwich and that was yummy too. Another plus for the Beacon Falls Cafe was their cocktail menu. So once we saw the cocktail menu, it sort of set the tone for our little day trip in Beacon. I ordered the Sake Lemonade. I can't remember the exact name of it now, but it was delicious! I love me a lemonade and a spiked lemonade is always good in my book!
Find them on 472 Main Street
Don't forget to leave room for dessert! And by dessert, I mean the best donuts ever. Seriously, they were sooo good, I am seriously wishing I could get some right now. The cool thing about Glazed Over Donuts is that you build you dream donut. You choose the type of glaze- they have loads of flavors from classic iced to chocolate and caramel to seasonal ones like apple cider. I went for the apple cider! And then you can choose your topping – anything from fruity pebbles to shredded coconut to cinnamon sugar! And lastly, the type of drizzle you want. The combinations are endless! With that being said, they than make your order fresh. So what's better than freshly made donuts to your liking? Hmmm. Get in my belly!
Find them on 315 Main Street
No, we didn't eat 8 donuts. We ate 4. And yes, I was that person who takes pictures of other peoples food. #noshame But seriously, how decadent is this place?
Where to Drink in Beacon, NY
We stumbled upon this distillery walking down Main Street after Beacon Falls Cafe. We had had a couple drinks over lunch and we figured we'd carry on drinking so when we saw the wooden sign pointing towards Denning's Point Distillery just off Main Street, we said, why not?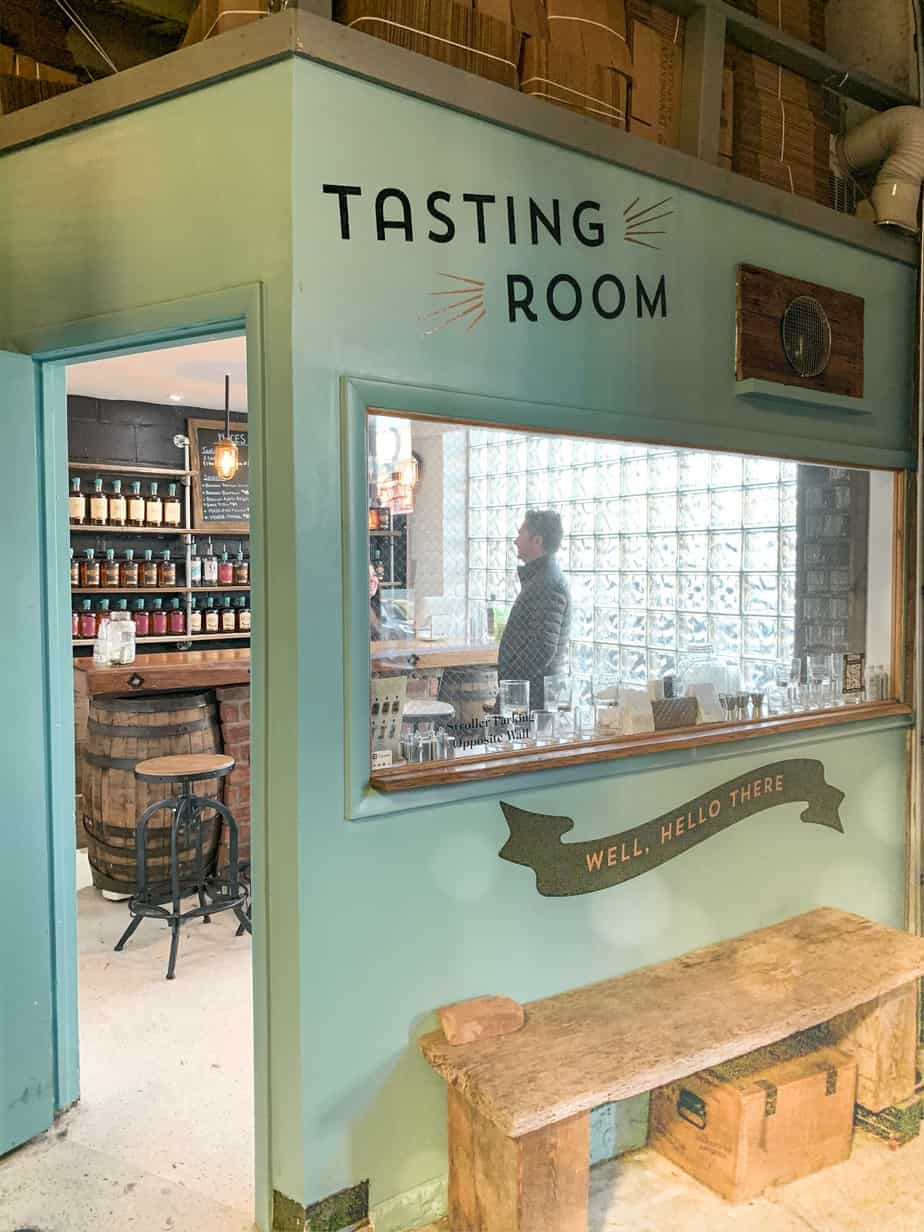 It's not a huge place, but they recommend you do a tasting first before trying out some of their cocktails. Don't need to ask me twice! 😉 So we did the tasting, you can try 3 spirits for $7 (I think this is right!!) though on their website they do a tour and a tasting for $5 but I believe it's for just one spirit. We didn't do a tour, just straight into the tasting.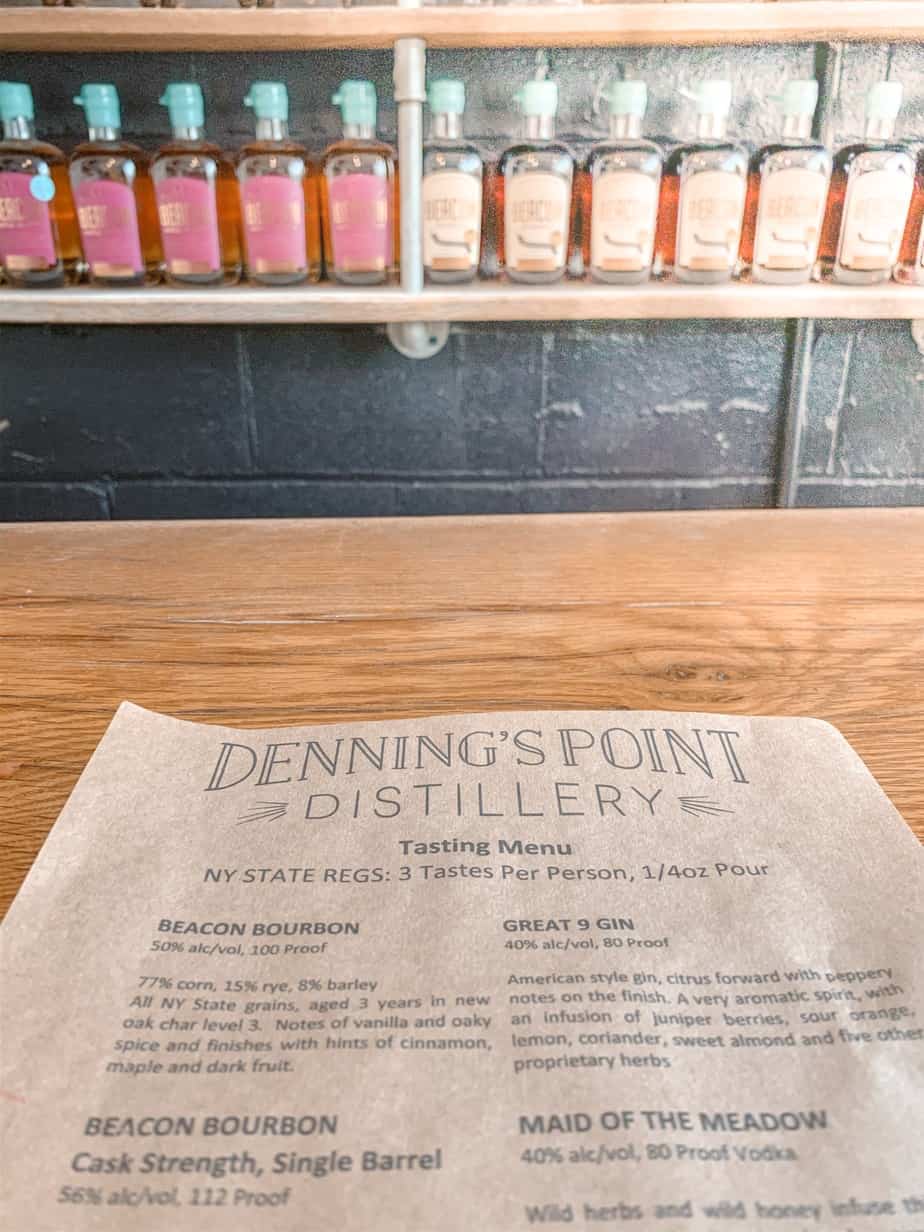 I tried the Maid of the Meadow Vodka, their Beacon Bourbon and the Beacon Whiskey. They are known for the Beacon Bourbon, but I really liked the whiskey. It was just easier to drink and I could taste the warm caramel. We also really loved the Maid of the Meadow Vodka with wild herbs and wild honey tones. You could really taste the honey – thought its not overpowering so that it's a honey vodka. It was just perfect. And to be honest, we are kicking ourselves for not having picked up a bottle to take home. Well, that gives us another reason to go back!!
After the tasting, we went to the main room and we tried some of their cocktails. Their cocktails are all made with their spirits and there was quite an extensive list with the obvious classics such as a Whiskey Sour; Bloody Mary; Vodka Cranberry and a Kentucky Mule but also some new to me cocktails! It was good! We really loved the Bumble Tub which was their vodka with grapefruit soda, ginger beer and fresh lemon juice. I wish I had tried the Double Chin with their apple brandy, fresh apple cider and club soda. I imagine this list is also seasonal based on the names and ingredients. Would love to go again at a different season and see if I'm right!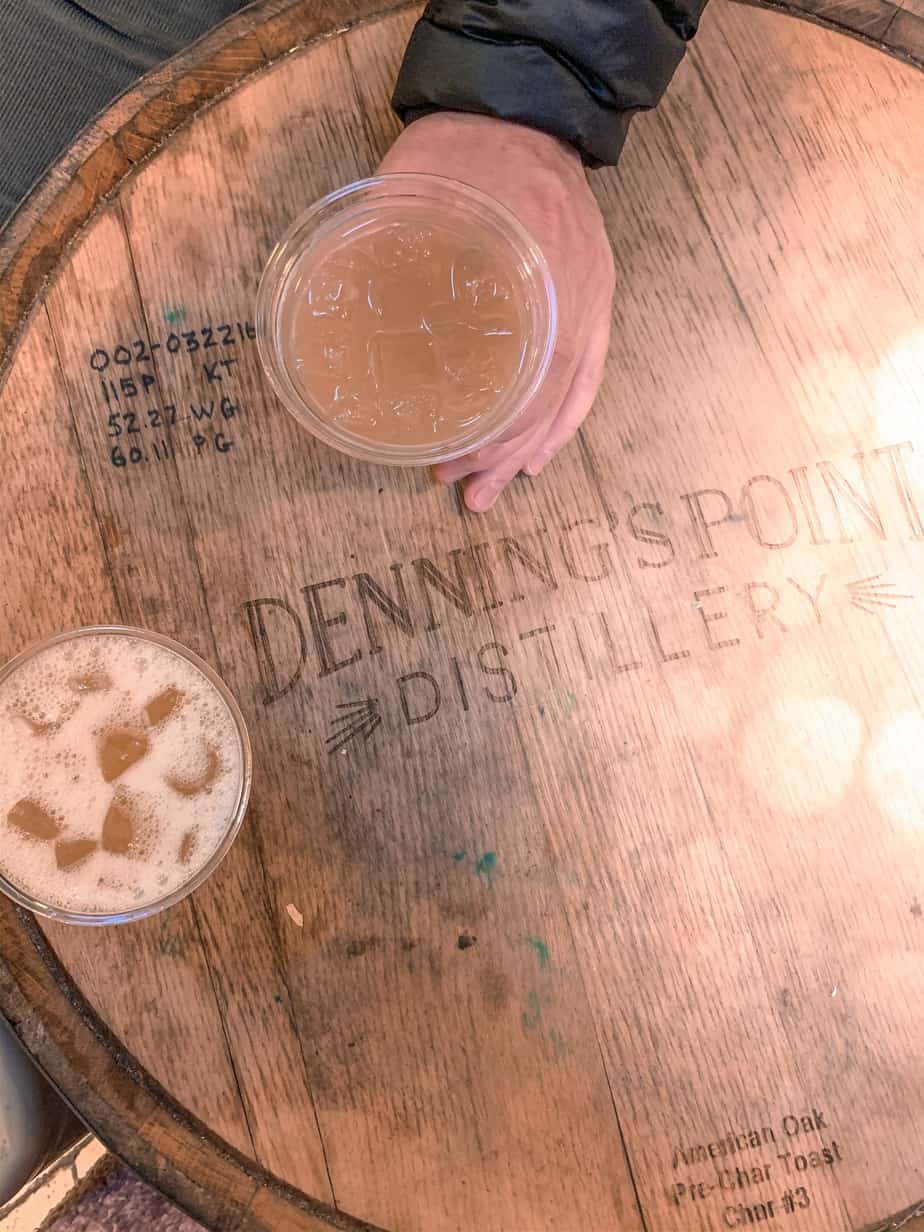 We needed to kill some time before the next train and we were looking for another place to drink. We walked by a couple of other bars, but this one drew us in. I wouldn't call this place a bar per se only because it's a hamburger restaurant with a bar. We sat down at the bar and the bartender gave us the drinks menu. I couldn't help but comment – their drinks menu is more extensive than their food menu! He gave me a knowing smile and we ordered some cocktails. You guys, every one I tried was so good.  I've been lucky enough to have been to some amazing cocktail bars in the world – Singapore is home to a few on the The World's 50 Best Bars and of course I am in NYC- and the cocktails made by this bartender were definitely up there.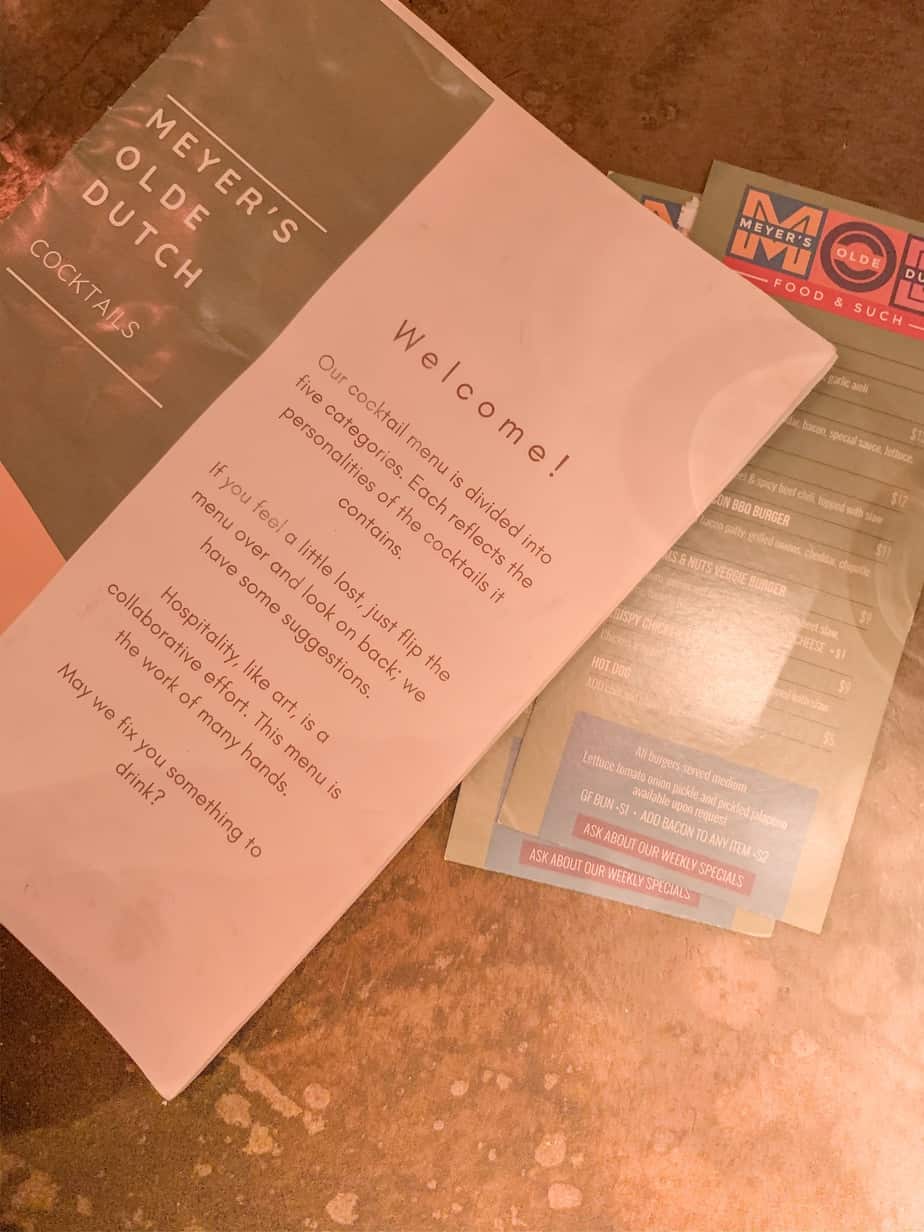 I did not expect this at all from a hamburger joint! So we wanted to do one from each page, I know, a bit ambitious – we almost made it though I started to fall behind! Well, needless to say we did not make the train we were killing time for. I would also want to come back to eat here because this place was happening! It was busy as and I'm glad we got there right before it became super crowded. I would definitely say this is the ONE place not to be missed if you're after some good cocktails!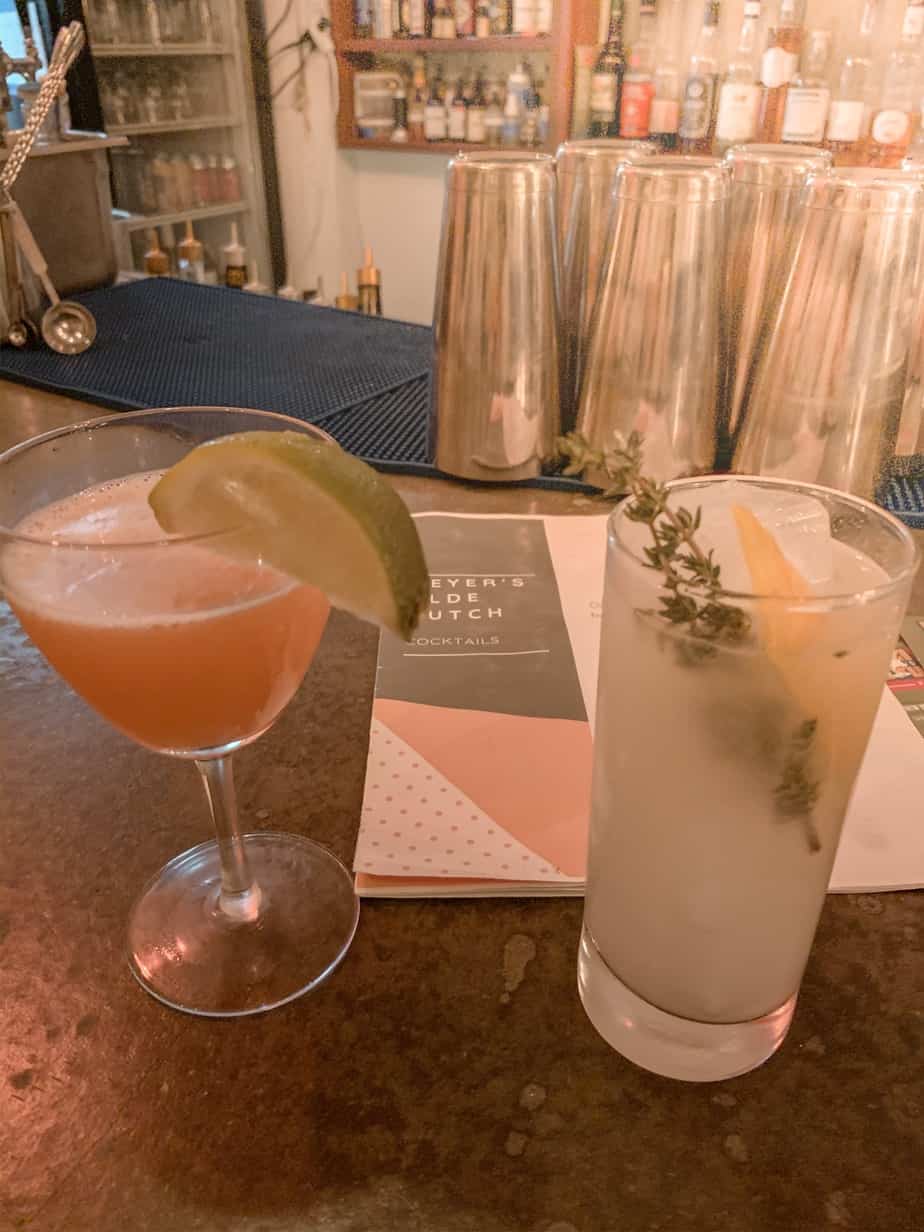 So that concludes my mini guide to eating and drinking in Beacon, NY but I imagine (and I hope it does) that this post will evolve into something more comprehensive. You can bet that I'll be heading up there again soon to explore Dia:beacon and stuff my face with donuts at the very least while sipping on a fabulous cocktail. I hope you enjoyed this little mini tour!
Would you put Beacon on your list to go to if you're ever in the NY region? Tell me in the comments!