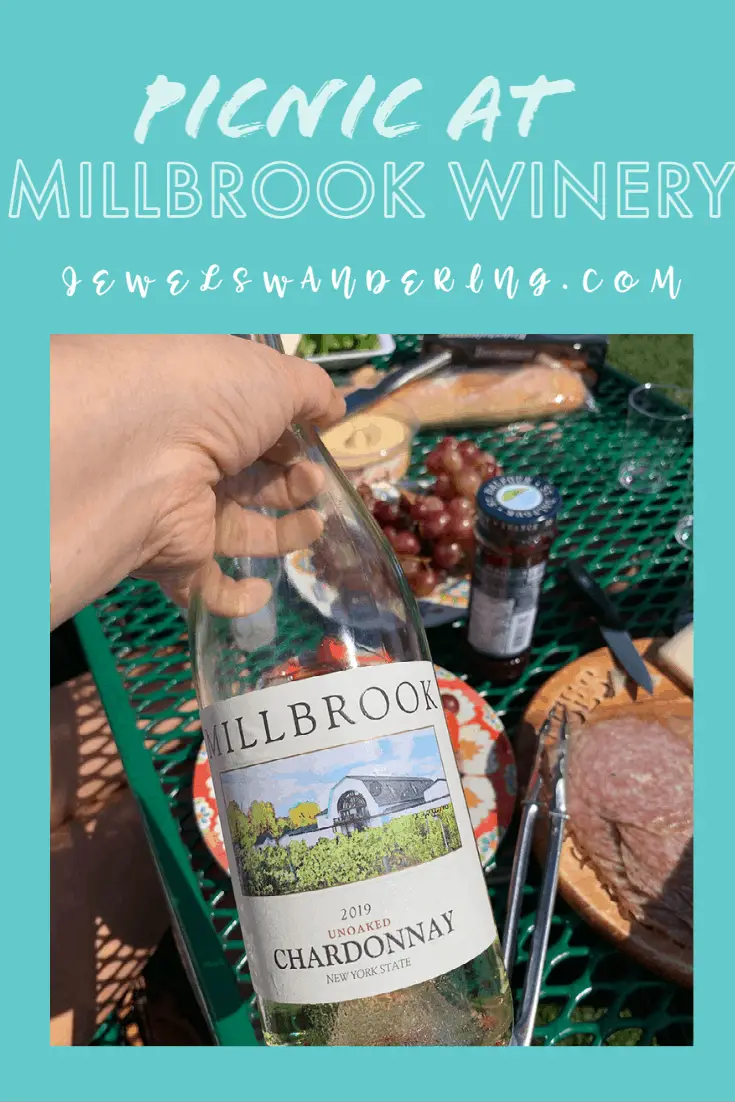 I've been wanting to hit up a vineyard, or even better, a winery around the NY region and so when my friends from Singapore invited me to go with them over Labor Day weekend, I cleared my schedule out. Let's be honest, my schedule wasn't exactly packed, but every time Camila and I tried to spontaneously meet up, it just didn't happen because I weirdly had something on. So this time, we planned in advance and we made it happen. And who can say no to a picnic at a winery? In this case, a picnic at Millbrook Winery, which is about a 1.5 hour drive north of NYC in the Hudson River Valley region.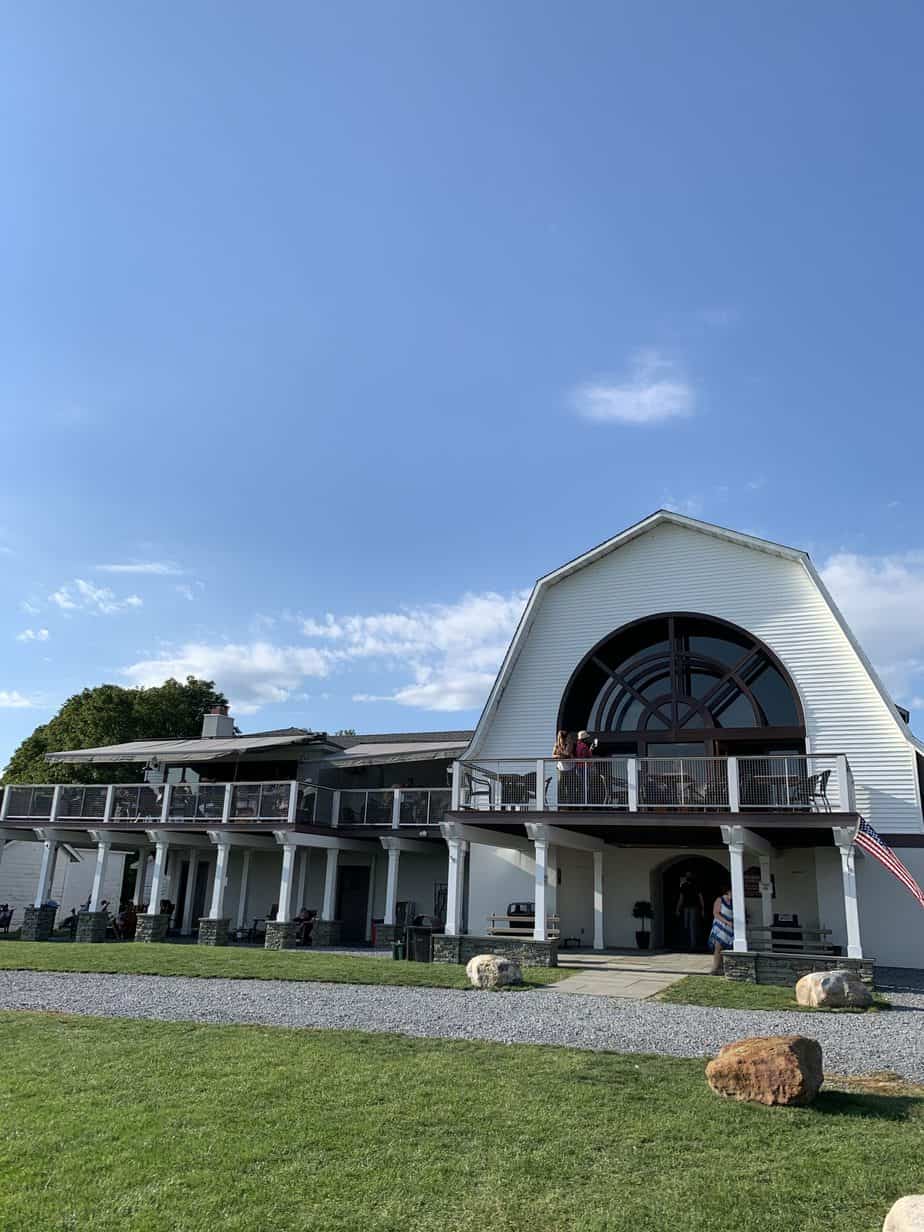 Camila and Lucas live in Stamford, CT, so I took the train from Grand Central early on a Sunday morning. Luckily, it's a quick one hour train ride to Stamford and once we got out of the city, the views were fairly scenic, making it a pleasant ride. The train was fairly busy, but everyone each had their own row and we were all required to wear masks. Ahh, the days of 'Rona. They picked me up at the train station and I finally got to check out their house. They had moved to the US 9 months before I moved back, but we had only managed to meet up once since we were all State-side, so it was a long, overdue reunion. We had a quick little breakfast before we hit the road to Millbrook Winery where we were meeting some of their friends.
PICNIC AT MILLBROOK WINERY
I hadn't heard of Millbrook Vineyards and Winery in Millbrook, NY, much less heard of their wines but, I do love my wines. I admit, I am not too familiar with American wines, other then some wines from Napa Valley. Millbrook is situated in the beautiful Hudson River Valley region and although we were a bit early to catch the fall foliage, I can imagine how stunning it would be there if you were to go during peak fall season. It's situated on 130 acres of land and while I didn't get to fully explore their property, I'll definitely look to make another trip up there to take advantage of their wine tastings. Check out their website for more information!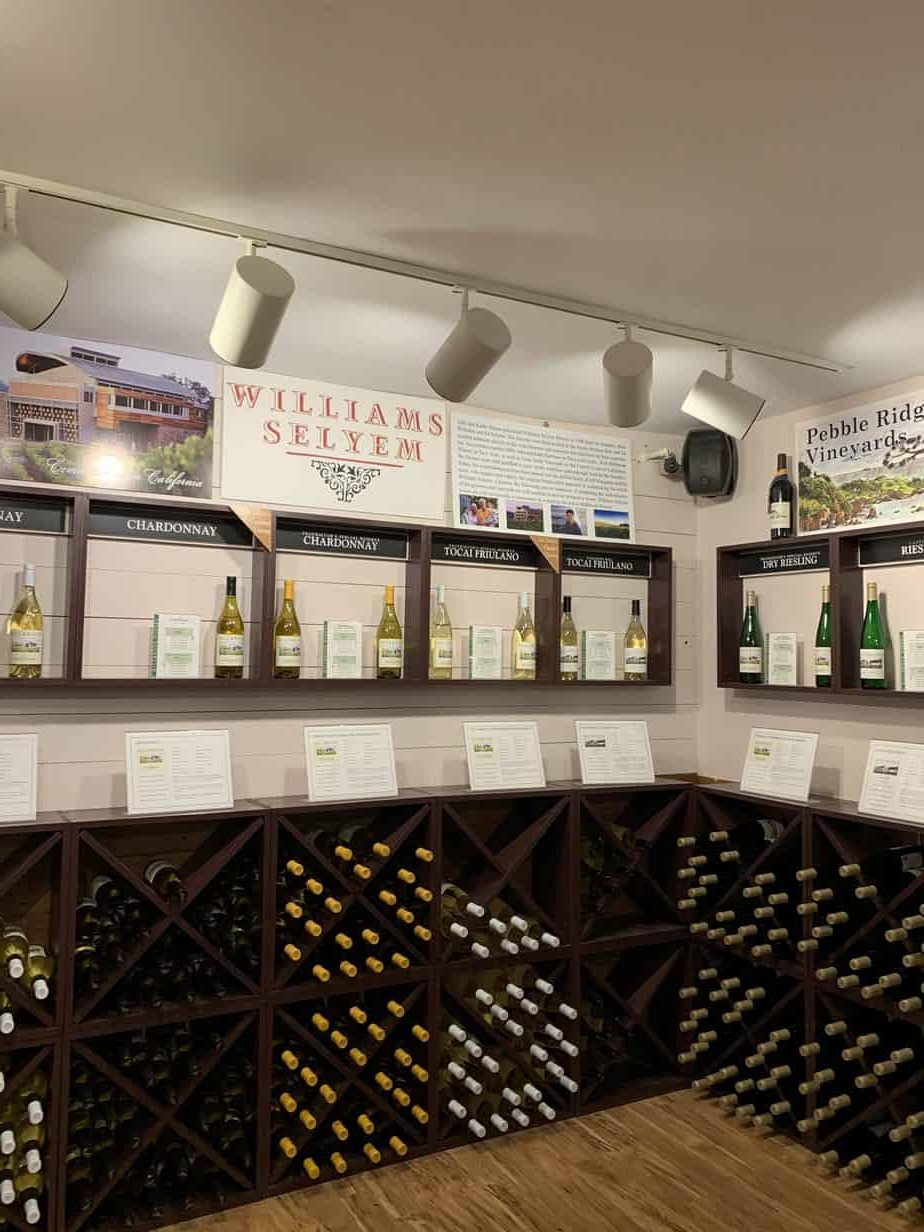 Millbrook allows for picnics daily from 12pm to 5pm on the weekdays and until 6pm on the weekend, though beer and wine are to be purchased at the Taproom. Tables are on a first come, first serve basis, so do come at opening time to snag a table. However, you are allowed to bring chairs and blankets if you prefer. They also have food trucks throughout the fall, if you don't feel like bringing your own food. We did bring our own picnic spread and we purchased bottles of wines there.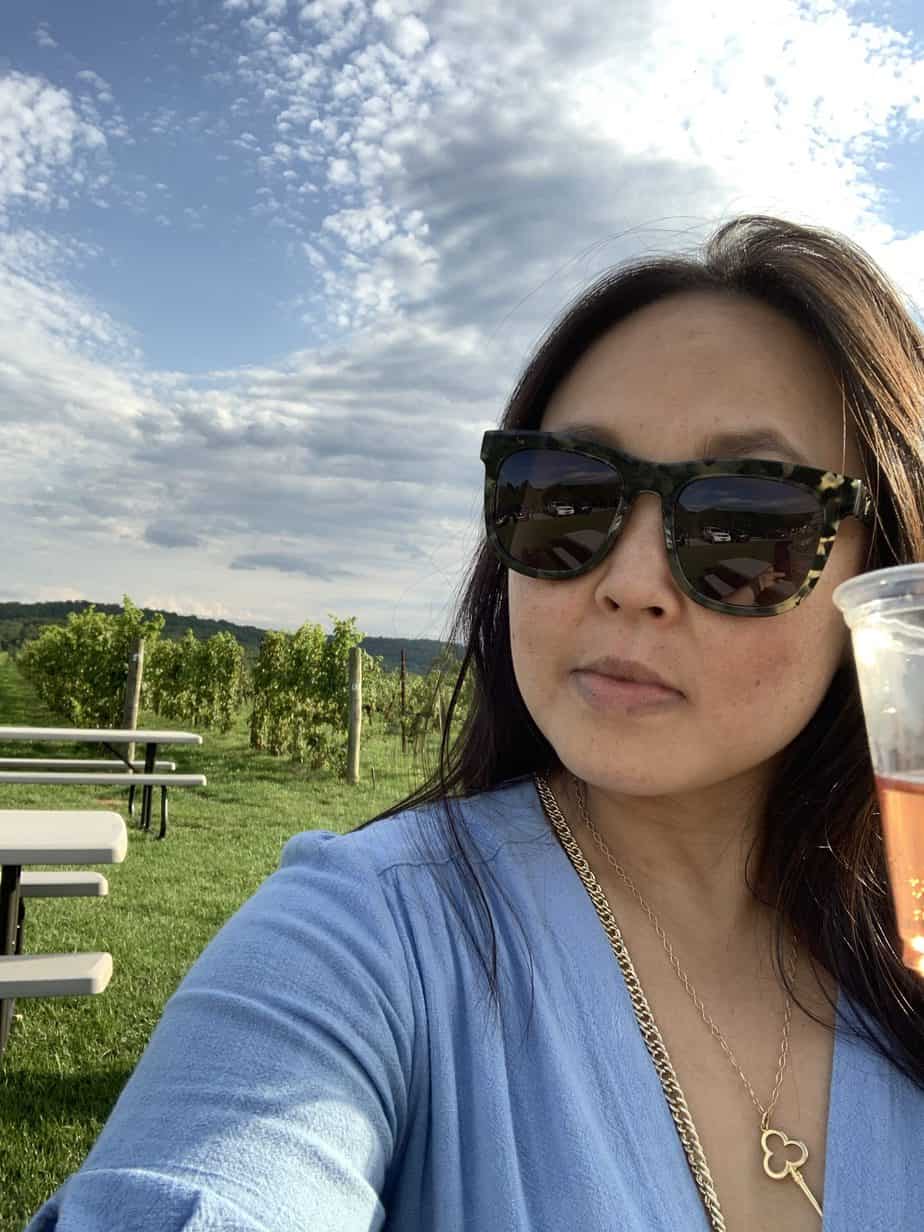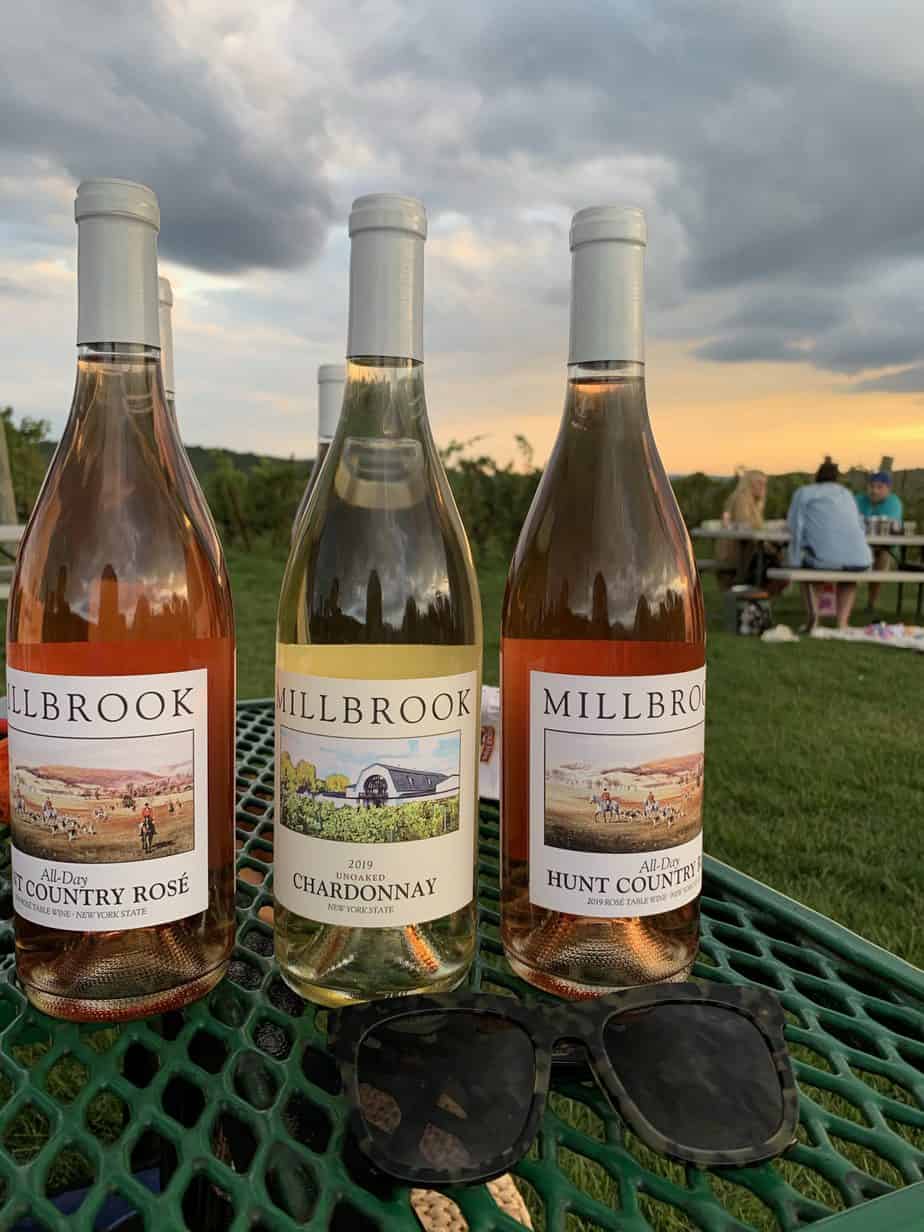 We tried their Riesling, the Chardonnay and the Country Rose. My favorite was the Country Rose, I even liked the Chardonnay. The Chardonnay was fruity and not oaked, I'm not a fan of oaky Chardonnay to be honest, so this was nice and fun to drink. The Country Rose was really nice, though I do prefer my roses to be a bit dry. This was definitely not dry, but was a bit fruity. Okay, I'm obviously not a sommelier and my wine descriptions are awful. HA. I should definitely stick to my day job! 😉 I did pick up the Country Rose and Chardonnay to bring home, which I gifted to my mom so we could drink them together.
It was such a gorgeous day out that day, perfect temps and kind of a last summer hurrah. We drank and ate, but mostly we laughed a lot. It was so nice to be with a group of people after months of no social life. And maybe next time, we'll try the food truck which is different each Saturday/Sunday! I have heard that they do have a live band on some weekends, so do check their events calendar – though I believe tickets are required for those days and unfortunately their website does not have any information on this at the moment.
Needless to say, the hours went by really fast and we ended up staying there till 7pm. It was nice to catch the sun set as we carried on chatting and laughing. It was a much needed day out for my mental health!
I definitely recommend you do a picnic at Millbrook Winery so save this post down or better yet, pin it! I can't wait to do more of them! It's such an easy trip out of NYC and it's just nice to get out of the city and recharge.
Have you had wine from Millbrook? Let's talk in the comments!
Millbrook Vineyards and Winery can be found at 26 Wing Road, Millbrook, NY 12545
Hours: Open Year Round from 12-5pm on weekdays and 12-6pm on weekends
Cost: Free. Beers and wines can be purchased at the Taproom. Food trucks are available on the weekends.
Dogs: Yes! Bring your furbaby with you!