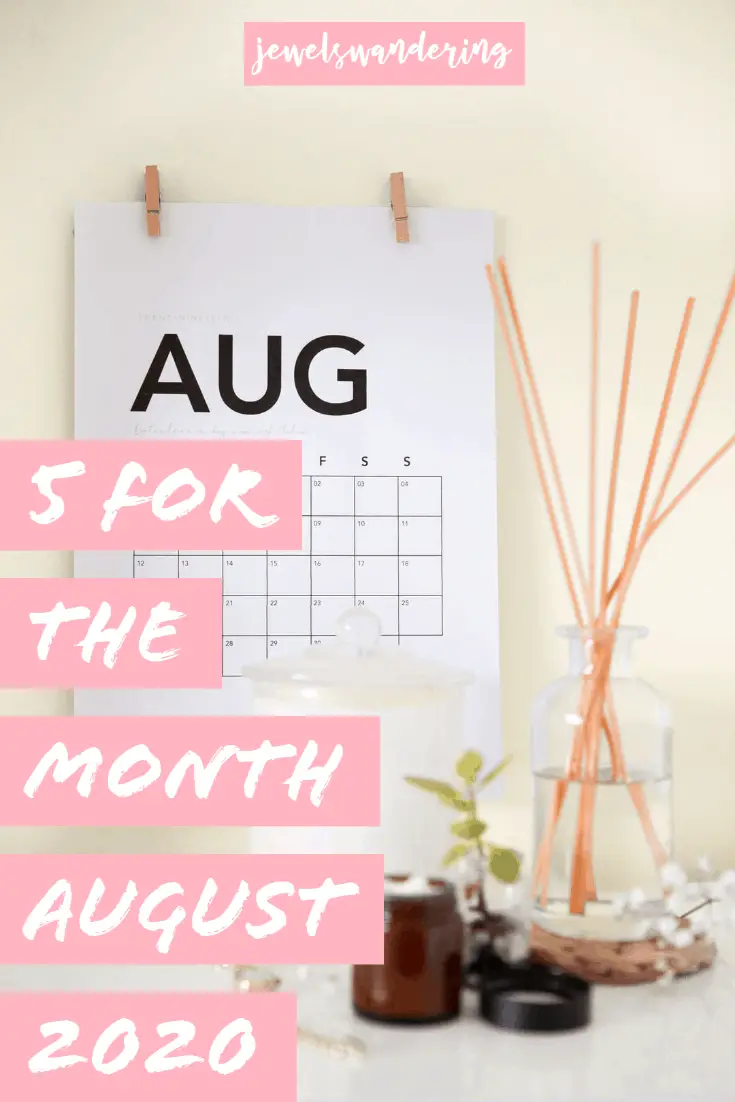 /
5 For The Month August 2020
I can't believe it's the last day of the best month ever – shout out to all my August babes! And yep, this year's birthday was a big milestone even though it didn't look anything like I thought it would. But then again, if one thing I've learned in life is that plans never go according to plan. So, I should have known it wouldn't be like I had thought it would!!
Since this month is drawing to a close, it's time for another round of 5 For the Month, August 2020 edition where I share with you things I've been loving and doing this past month.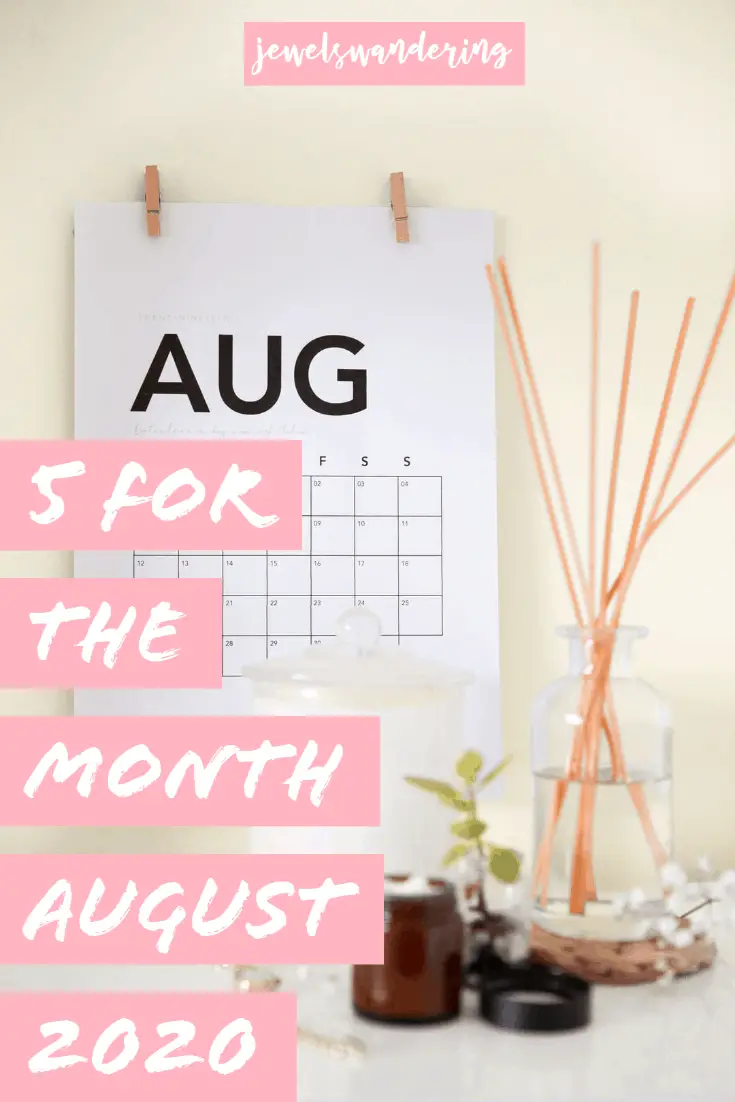 **This post contains affiliate links where I may make a very small commission if you buy from my link.  Best of all, it doesn't cost you any extra! I really appreciate your support!**
There are a few things I really want to share with you, so let's get to it!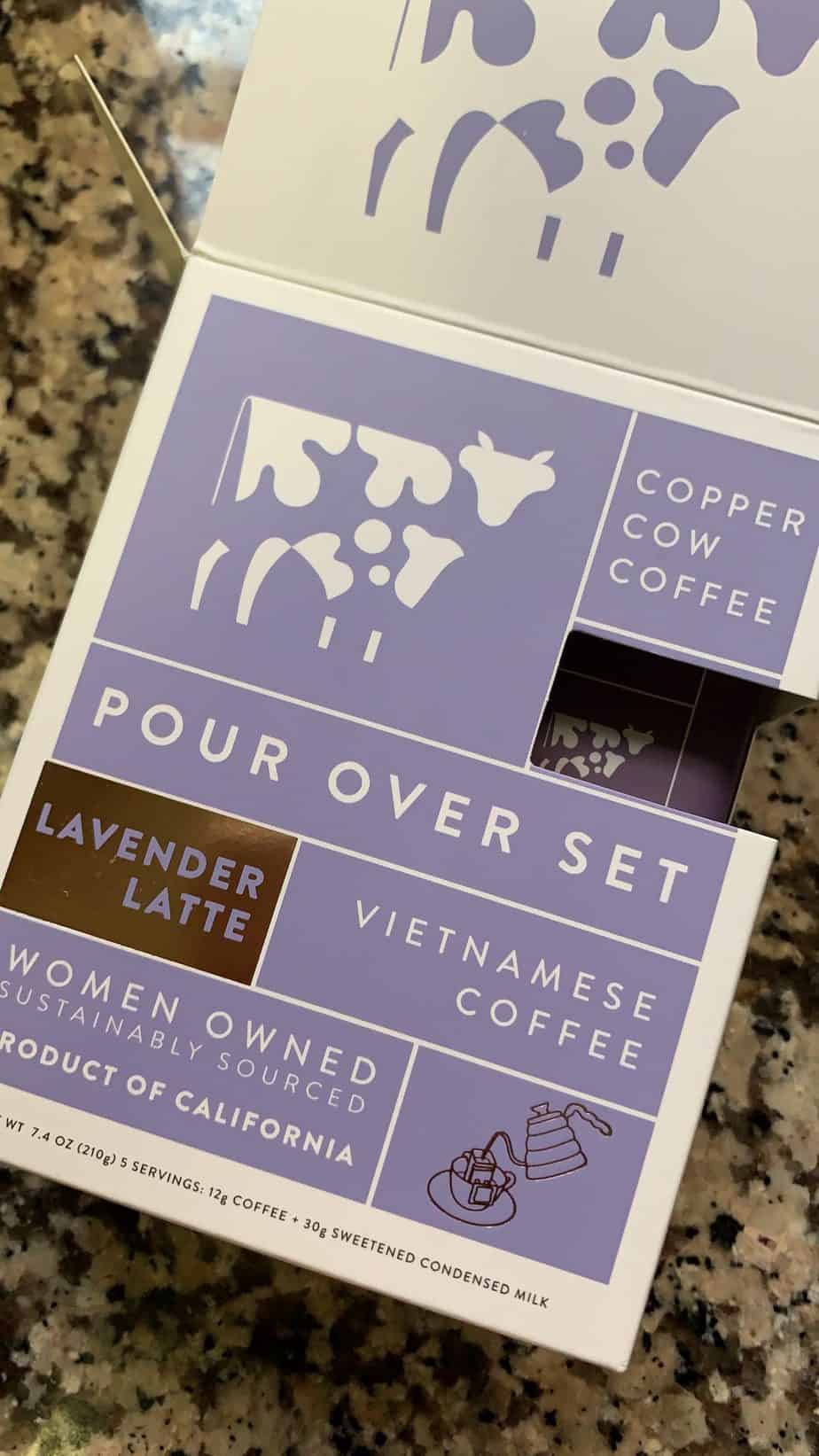 1. So if you've been around for a while, you'll know I have a thing for lavender lattes. I even went around NYC on the hunt for places that have them on their menu. But sometimes you just want to have one in the comfort of your home and when I saw these on a FB ad, I had to try it – enter Copper Cow Coffee Lavender Latte kits! You guys, they're actually really good! You can really smell the lavender and the lavender taste is not overwhelming. Best of all, it doesn't taste artificial! Since it's more of a Vietnamese style, you do get the condensed milk packet to add in. I like it because it's not super sweet either, it's just right. Truth be told, I never add sugar to my coffee, so I was pretty pleased with this!
2. I'm loving that the temperature has started to dip here in NYC. After a brutally humid summer, I'm so ready for autumn and winter! And the fact that I'm complaining over how humid this summer was, you know it's no joke. After almost 7.5 years in Saunapore, I'm no stranger to humidity but this summer, the humidity was brutal. And not in a nice way and it was different to Singapore humidity. So I couldn't resist and bought the cutest cardigan with dinosaur buttons on it. I haven't worn it yet because it's still a bit too warm for it, but SOOOOONNNNN!!!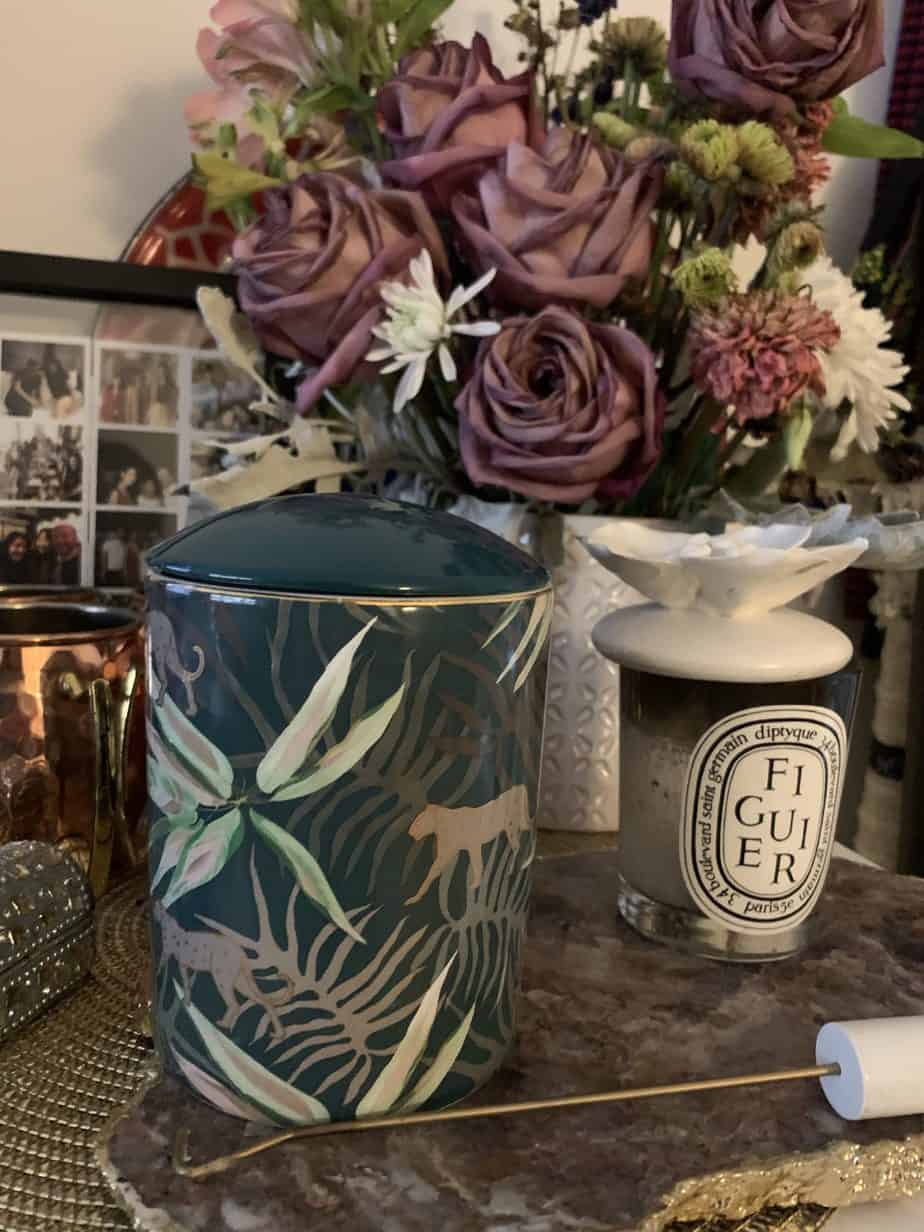 3. And speaking of gearing up for fall, I went to Bath and Body Works the other day for a candle. They've released their fall scents and honestly, I wasn't so enamored with it. I was hoping they had Fireside but it's not out yet. This is probably an unpopular opinion, but I don't love all the pumpkin scented candles. So I went to Dipytique nearby, but unfortunately they were closed. And as much as I love candles from Dipytique, I can't really justify spending $90 or whatever on a candle at the moment. I ended up at Bloomingdale's and I noticed that they carried the L'Or de Seraphine candles. I had first saw them on Insta (I really need to stay off Insta!!) and I fell in love with them. The jars are just so pretty, but I didn't want to buy without smelling them first. Welp, I bought one. I got the Ares and not only does it smell really nice, I'm in love with the container. Definitely one to keep once the candle has burned down. It's got notes of eucalyptus, sage cedarwood and patchouli, giving it a nice smoky, woodsy scent. It's quite masculine which I normally gravitate towards when the weather is cooler. But if that scent it not up your alley, I also loved the Mansour Marrakech, which has notes of figs – LOVE! That will be the next one 😉 And they'll make great Christmas gifts, just saying!!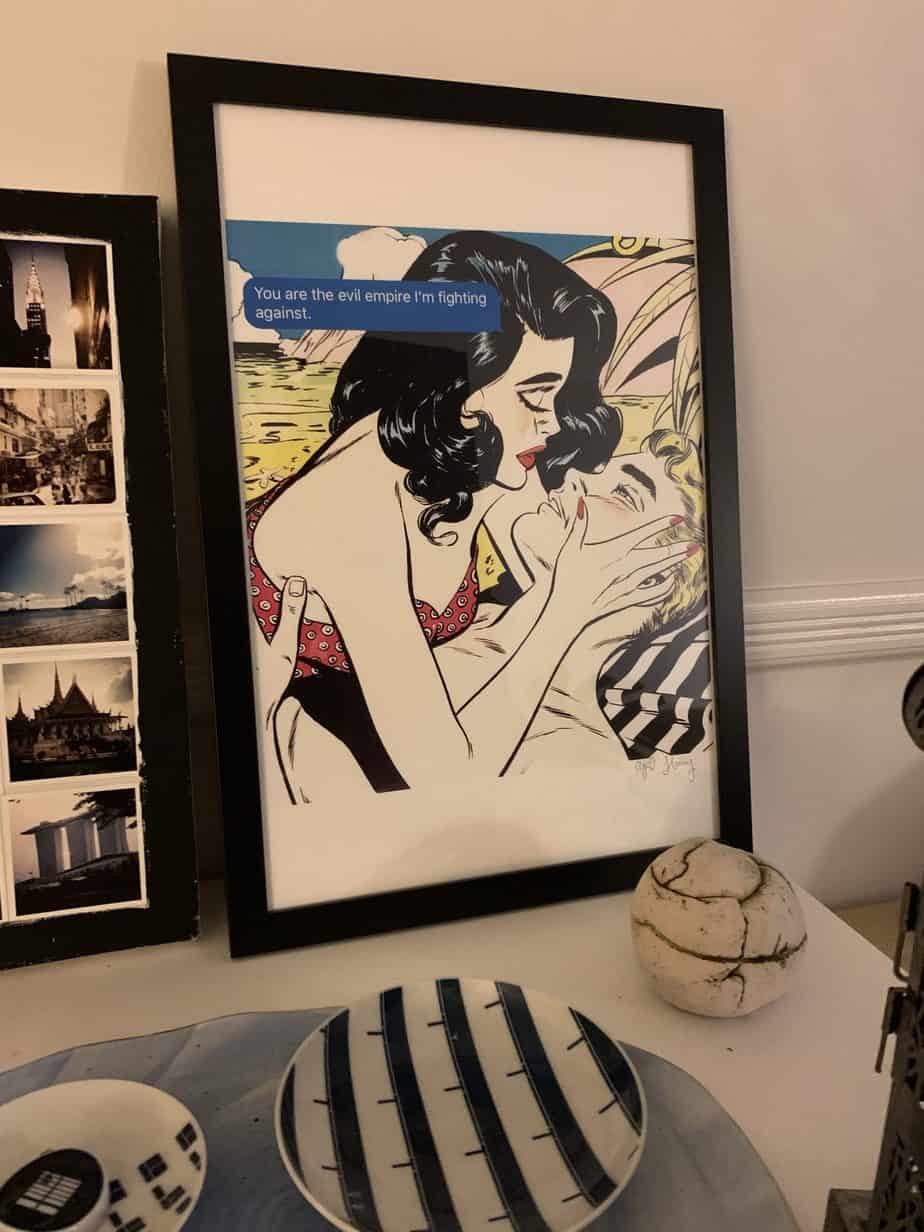 4. Since August is my birthday month, I did treat myself a little too much. Oops. I've been following Texts From Your Existentialist for a while now on Instagram and I LOVE her account. Go give her a follow! I am dying over her account and best of all, you can order prints from her, so I did. I honestly want a few more, but for now I settled for this one. It really resonated with me and my love for emotionally unavailable guys! HAHA Trying to change that now that I'm older! 😉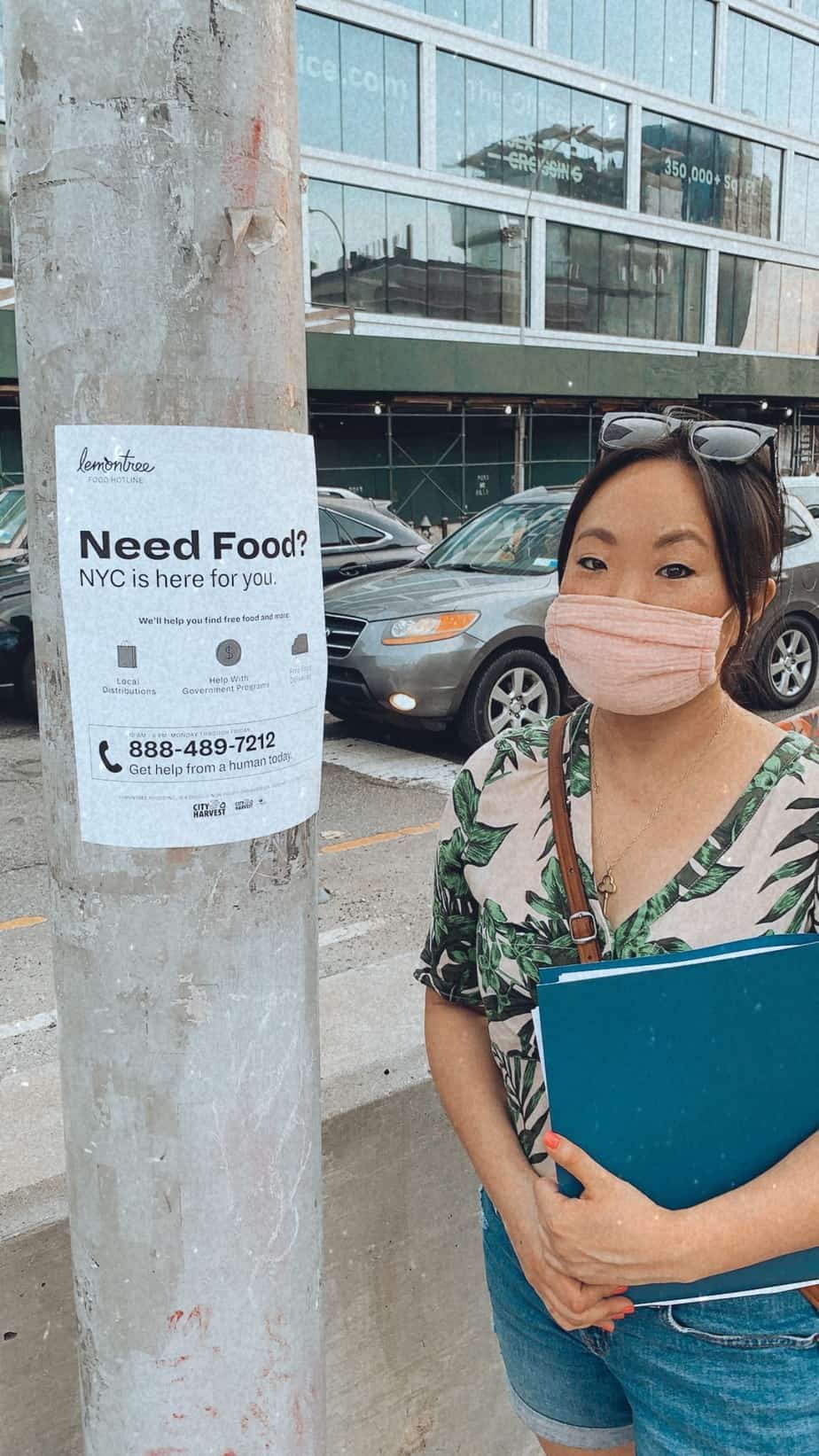 5. I've been back at it with volunteering. It had been a while since my first time volunteering with In It Together NYC since unfortunately I couldn't find something that worked with my schedule. I know, that's rich coming from someone who isn't currently working, but insomnia is the death of me, so I prefer projects that start in the afternoon or early evening. Well, the stars have finally been aligning and I've managed to get back into volunteering through them. I went around Chinatown and the Lower East Side asking establishments if I could post a flyer up, delivered school supplies to kiddos in need in the projects and I'll soon be handing out food boxes to families. Sadly, the pandemic and the lockdown has wreaked havoc in the city and a lot of families are food needy. It breaks my heart to see lines outside of churches and other organizations where there is a soup kitchen, so if I am able to help out in any way, I will do it. Do you do any volunteer work?
So that's what I'm loving and sharing for this August. I have no idea what September will bring, but it's time to tighten the wallet again and get back to eating healthily. I've fallen off the clean eating bandwagon and it's time to get back on it. Oh! I'm also looking forward to running again now that it's cooler out AND hitting the indoor ski slope in NJ now that it has opened up! Eeek, I'm actually SUPER excited for this!! And lastly, it's time to really actively start looking for a job again. Fingers crossed I get something by year-end!
How did your August shape up? Any exciting plans for September?