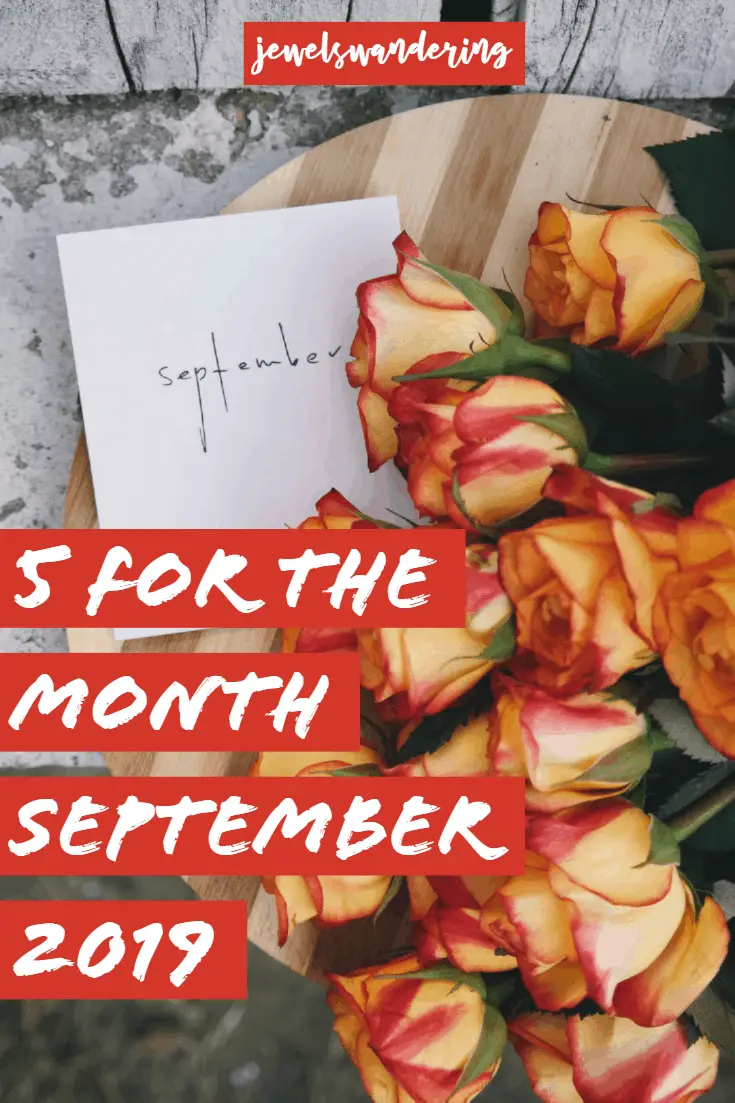 /
5 For the Month September 2019
Let's round up the month of September with a new series, 5 For the Month September 2019 edition. It's been nice to be back in the US as life is a just a bit more convenient, hello Amazon Prime. But seriously, it's amazing and well, can also be bad because I realize you don't even have to leave the house. And well, sometimes, I don't. And then it becomes two days, three days. I think that's my limit.
In any case, let's get to it, shall we?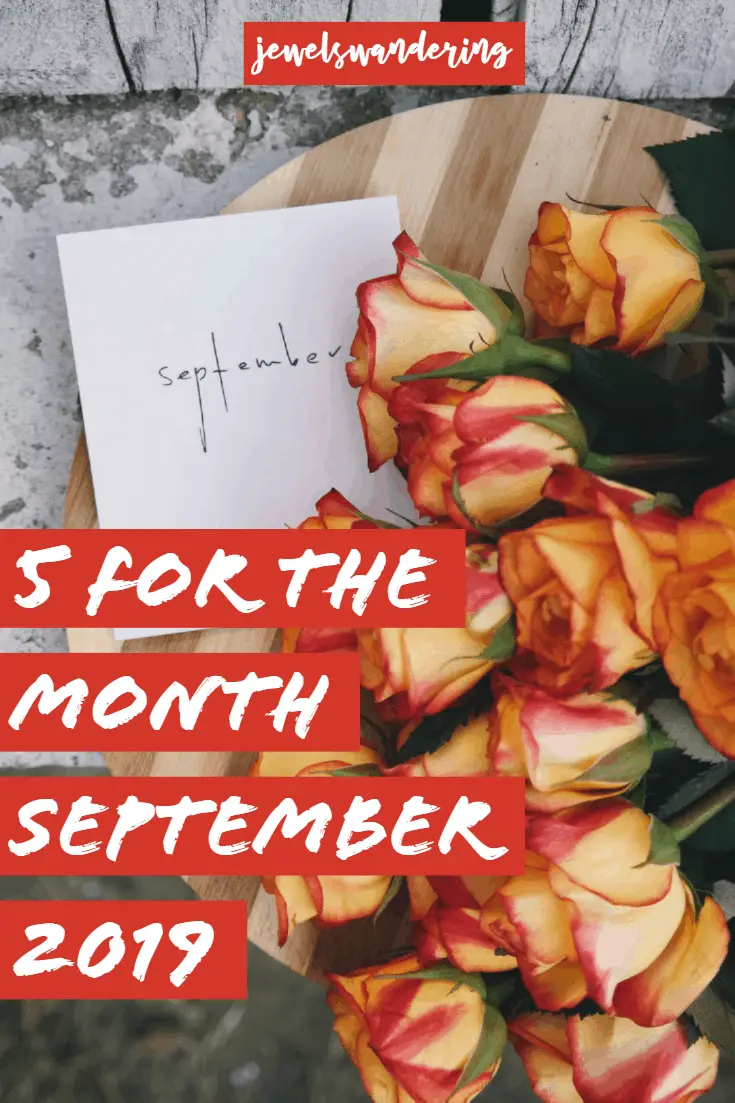 **This post contains affiliate links where I may make a very small commission if you buy from my link.  Best of all, it doesn't cost you any extra! I appreciate your support so much!**
FIVE FOR THE MONTH
Five Interesting Articles:
Five Recipes To Try: Since the temps have dipped here in the Northeast, I've been trying out some comforting soups to warm the soul!
Instant Pot Hamburger Soup I stupidly cut the broth in half and didn't get as much soup as one should! Don't make my mistake! 😉
Slow Cooker Salsa Chicken with Black Beans and Corn Super easy to make and delicious!
Pasta e Fagioli We haven't tried this recipe yet, but it's on the dock. We've just been lazy and eating lots of this soup from the pizza parlor across the street 😉
I'm calling this the Green Dragon Hot Sauce Chicken. There's no recipe, but if you get either chicken breast or thighs, throw them in the Instant Pot with the Green Dragon Hot Sauce from Trader Joes and cook it, it's super yummy.
This Chimichurri Sauce
Five Amazon Purchases
Renpure Biotin and Collagen Shampoo, 32 Ounce  I'm slightly paranoid that my hair is falling out more than it should?!?! I've been using it for a couple of weeks now, let's see!
Maybelline Makeup SuperStay Matte Ink Liquid Lipstick I got this one in Seductress and Lover
Wunder2 Wunderbrow Long Lasting Eyebrow Gel This is the BEST thing ever and I have been using for a couple of years now. This is bought on repeat.
Native Deodorant – Vanilla Coconut The smell is nice enough, but I'm not sure I'm 100% sold. Have you tried natural deodorants? What's your favorite?
This dress in blue I honestly never thought I'd be buying clothes from Amazon, but I should have learned to never say never!
Five Books I Read – I can't believe I've actually managed to read so many books this month!
All the Little Lights
Revenge: The Red Ledger: Volume 3 (Parts 7, 8 & 9) This whole series just sucks you in and it's a super fast read.
The Mistake Ok, I'm not done with this one yet
And that's that for September! Let me know if you read any of the books, or try any of the recipes!! Hope you have an amazing October!