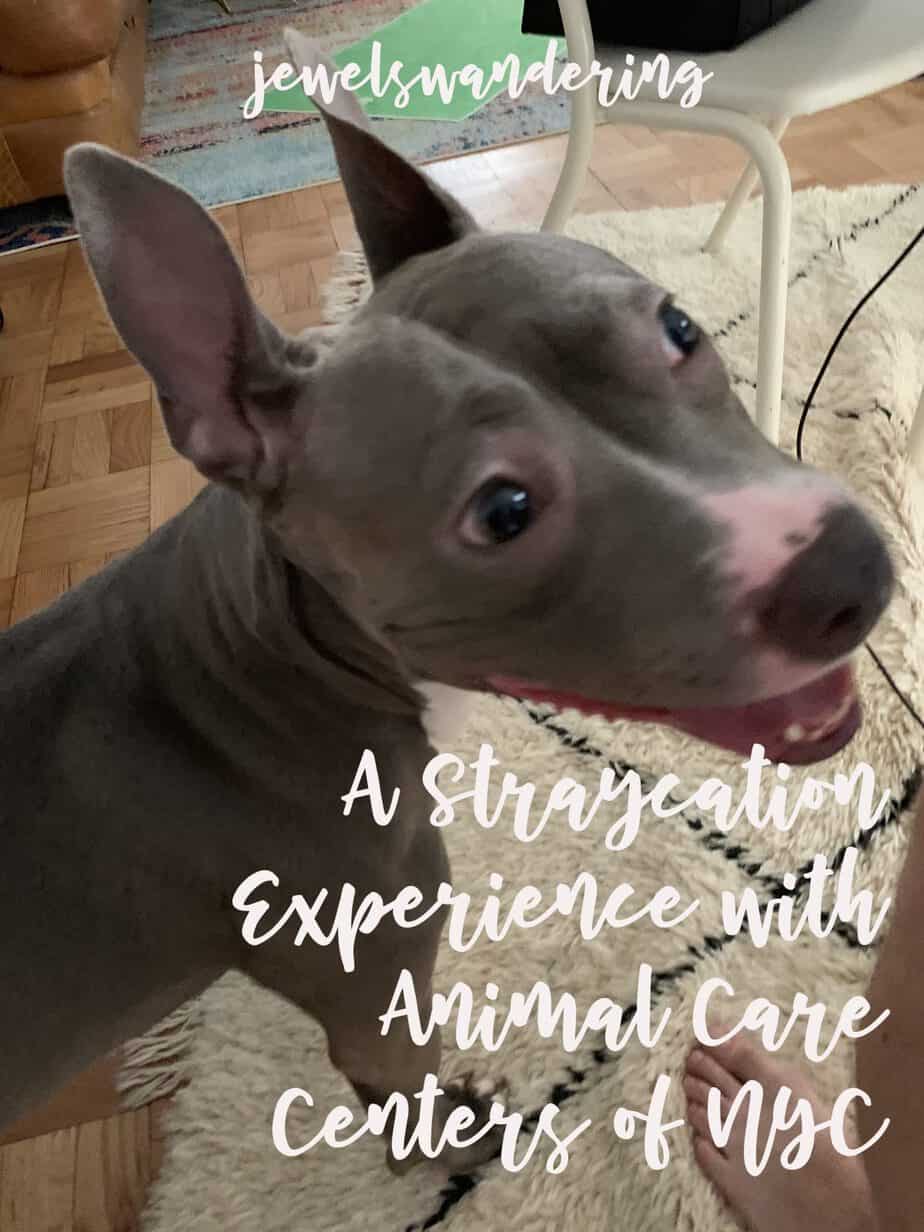 I can't believe it's been two weeks since I dropped Bally back to the Animal Care Centers of NYC after her straycation. I would love to tell you about my straycation experience with the Animal Care Centers of NYC, or the ACC NYC.  Though more specifically, I went through the Manhattan ACC. So let me back up before I lose you!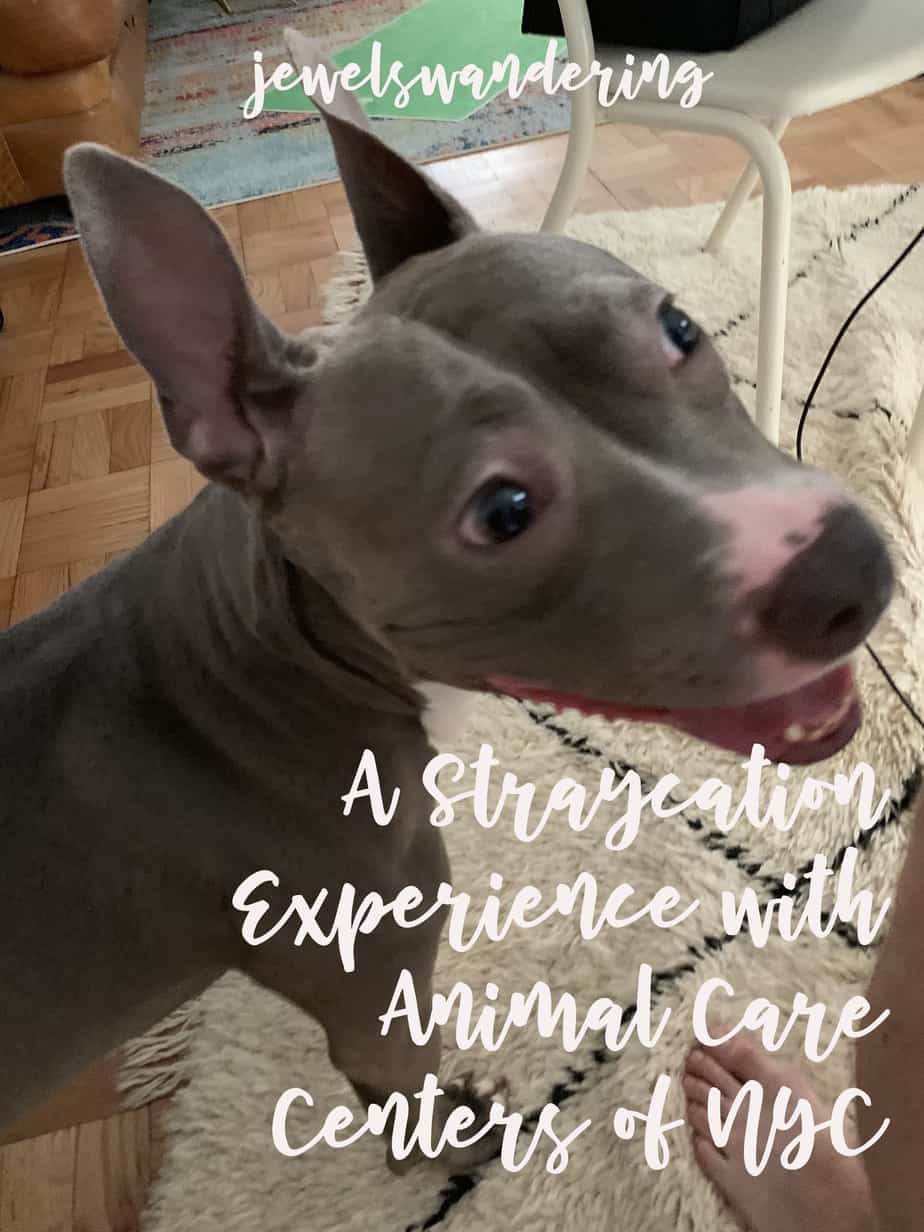 So what is a straycation? A straycation is organized through the Animal Care Centers of NYC, a New York animal shelter and one of the many animal shelters in NYC. A straycation allows people to temporarily foster a dog over a long weekend and is a great idea as it allows potential adopters to get a taste of what life is like with a furbaby in tow!  It also allows the animals in the shelter a chance to take a break from shelter life and allows the ACC to assess how these animals (cats & dogs) behave outside of the animal shelter. So it's a win-win for everyone!
I had been wanting to do one since I first found out about it, but always hesitated.  But if you can't foster for a whole long weekend, you can always do a boroughbreak instead. A boroughbreak is similar, except you only take the assigned dog out for a couple of hours or until 4pm. I kept trying to sign up for a boroughbreak, but unfortunately they get booked up super fast and in advance. So for the straycation, as soon as it was announced on the ACC Facebook page, I signed up without thinking. And then I started having doubts simply because I have George to think about. And I live in a studio. I can't really keep George in the bathroom the whole time! 😉 So truth be told, I backed out. And I thought I had backed out with one of the ACC employees, but she was not in the office on the day I was meant to go the Manhattan ACC to pick up my lucky dog so another employee sent me an email asking me what time I was coming to pick up the lucky dog.  I was standing in line to get a bagel at Ess-a-Bagel when I read the email, I turned to K and I said, let's do this! He's like, errrm, Okay. But first, I had to call my mom and ask her if I could take George to her house for the weekend. She said ok! Poor George!
We picked up some cat supplies and dropped them off at my parents house before making the trek up to the Manhattan ACC.  Once we got there, there was a slight mix up and I almost ended up adopting a dog instead! HA But luckily we got to the correct counter and we were told we would be taking Bally home for the weekend.
Oh my god, she was the CUTEST pittie ever! And her ears!!! Her ears are the cutest things ever!! I am super obsessed with pit bulls and I have been wanting one for ages, especially after watching so many animal videos on Facebook. HA I think I've loved every video put out by The Dodo. Anyway… 😉 If you are following me on Instagram then you may have seen this and if you're not, then you should!!! 😛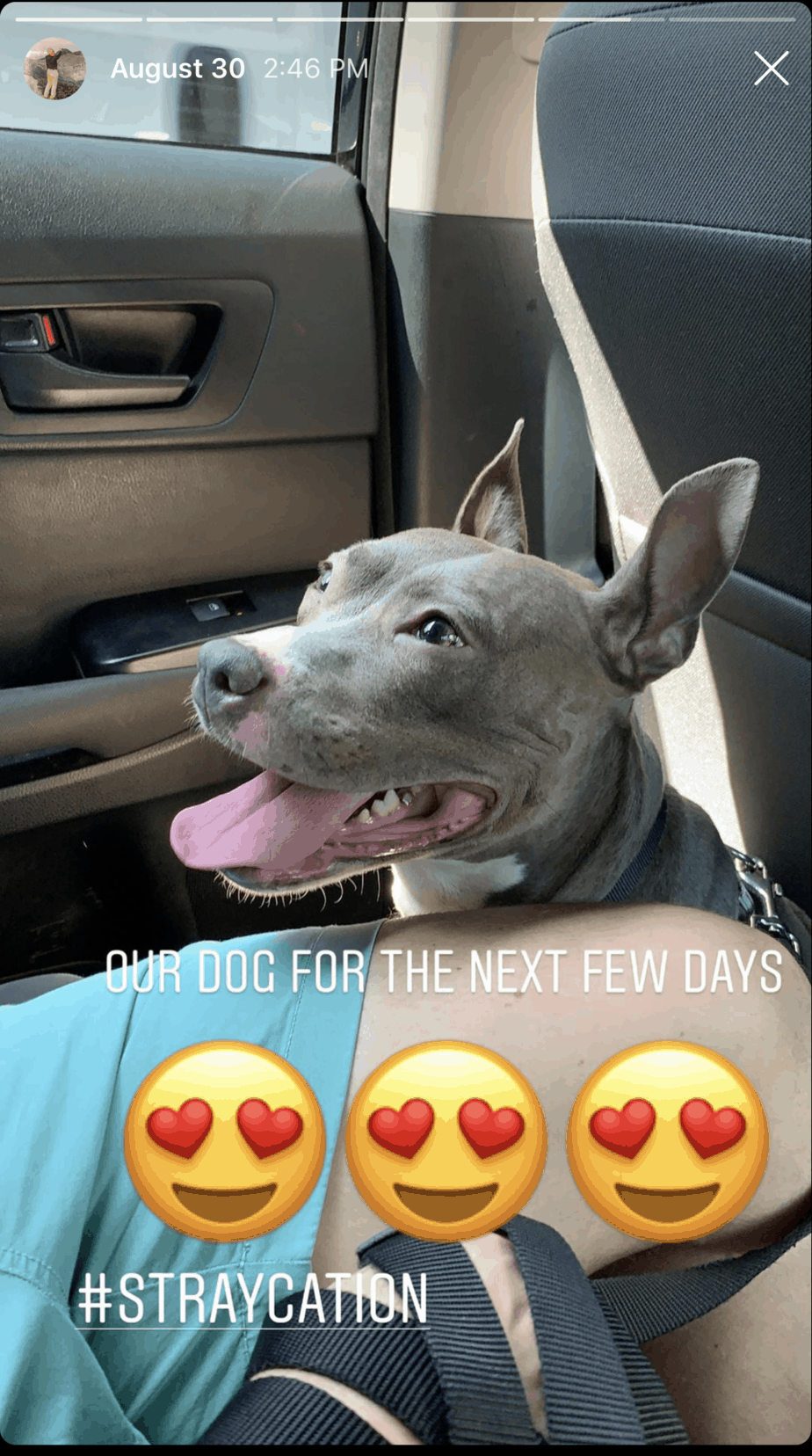 She was super chilled on the cab back to the house and once she came in, she got SO shy! She was obviously a bit unsure as to where she was and what she was doing there, so she just plopped on the floor.  In fact, she was shaking. So I lied down next to her and just held her until she stopped.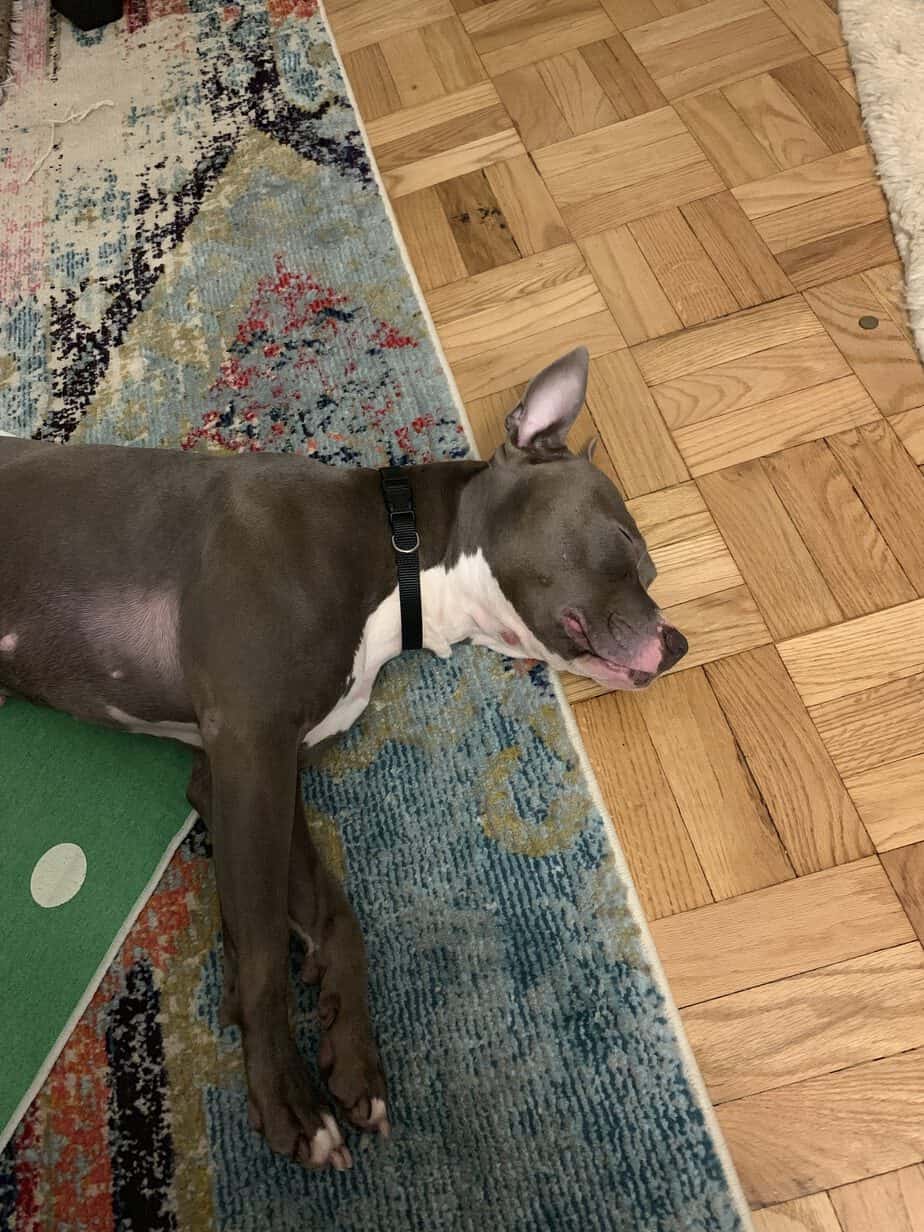 As it was getting on to dinner time, we decided we'd find a dog friendly restaurant to have dinner at. We got her harness and leash and right away she knew she was going for a walk so she got super excited. She was smiling and her tail was wagging.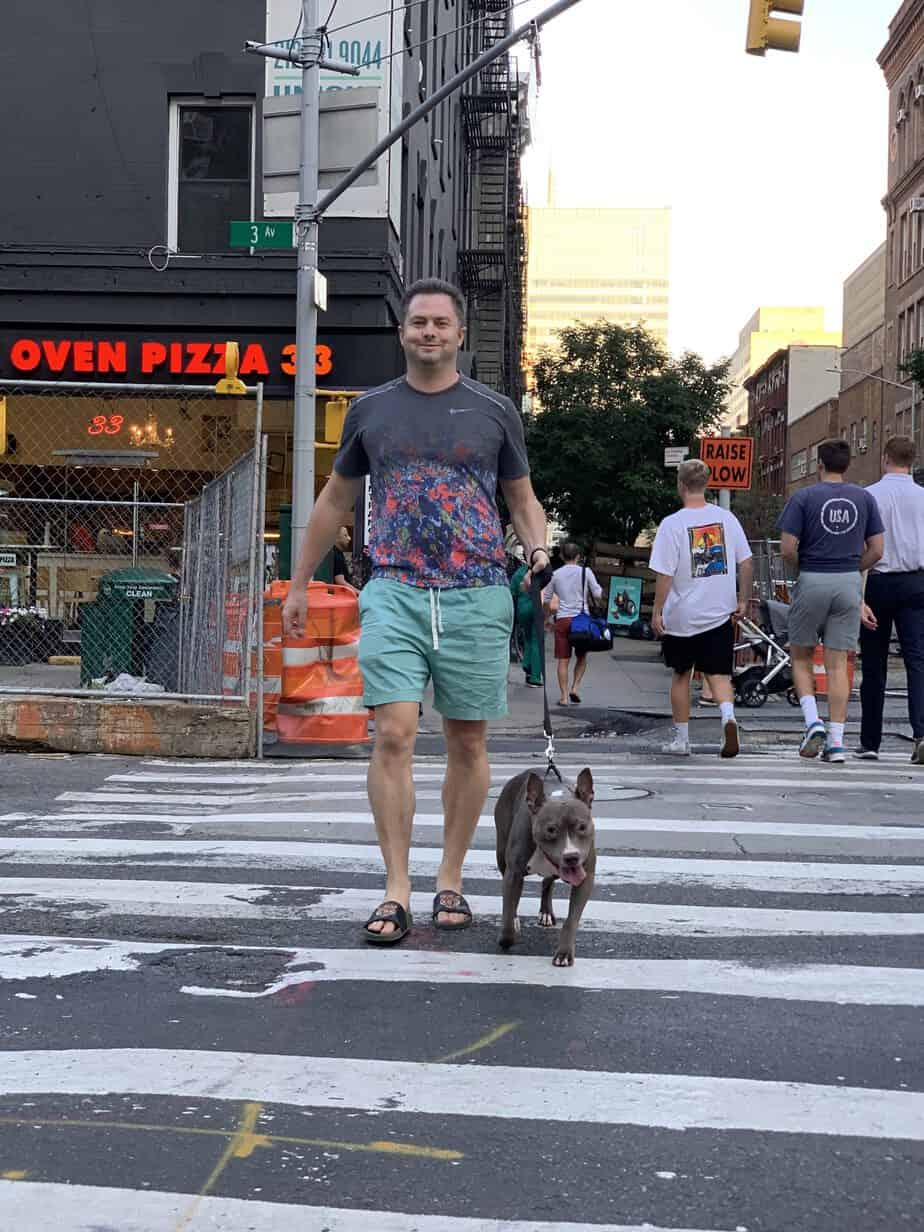 She was super good walking on the leash. I let K walk her since he's got way more experience with dogs than me and he was having a good time! We walked down Third Avenue and settled into a pub. Another couple also sat down and they had the cutest lab pup they had just adopted from the shelter. Bally was super chilled around her and was more interested in people watching. Or hanging out with us.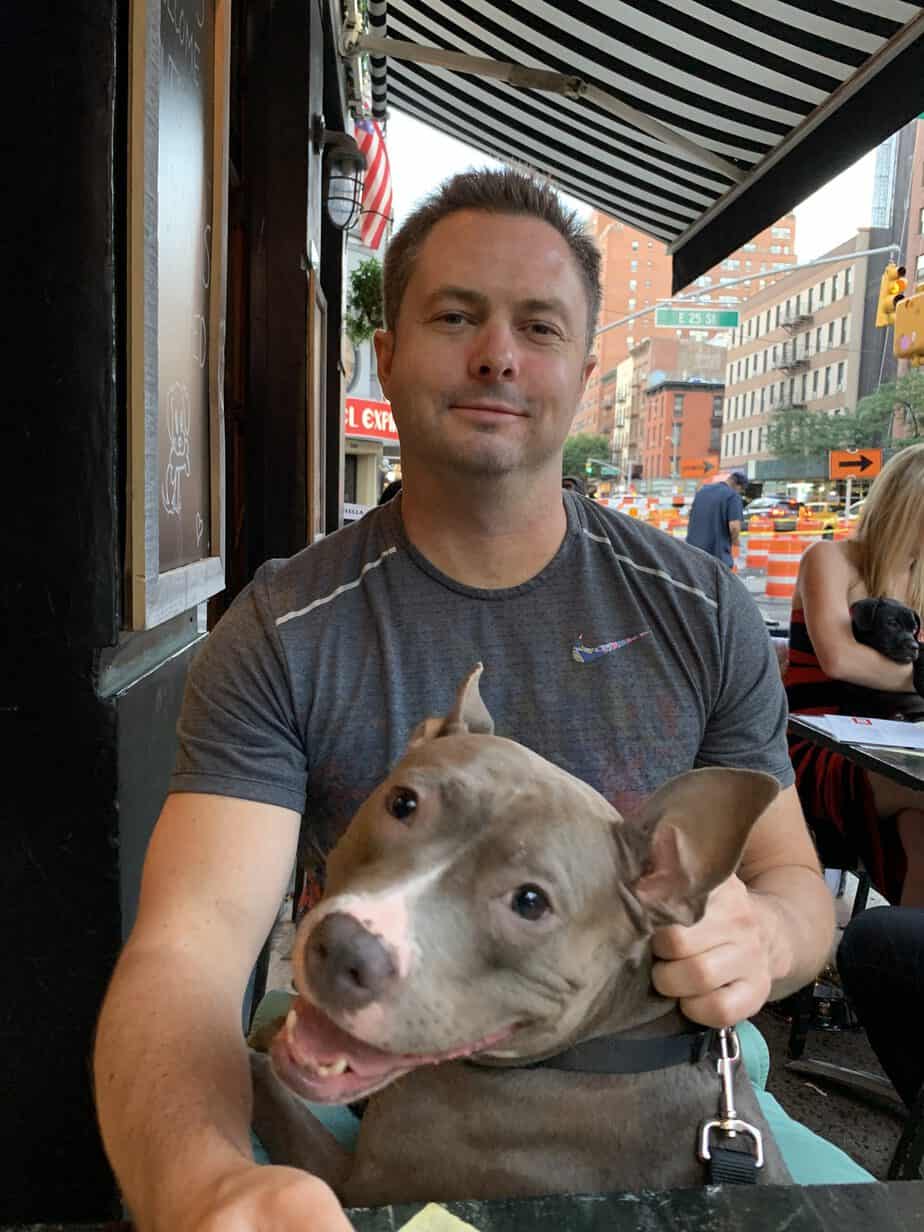 We had no issues with her trying to run off while we were eating. In fact, every single meal we ate, she did not beg for food once. She just calmly laid by our feet. In fact, she was so more well behaved then George. HA George definitely gets all up in our face and wants to smell everything we are eating. If he's not trying to steal our food!
The whole weekend was all super chilled. We didn't do much but just took Bally on a lot of walks. One super long walk each day just for her to explore Manhattan and at home, she would just chill, super content with life! If not, she was honestly trying to give you ALL the hugs and cuddles. She was such a cuddle bug. And her smile was the cutest.
It was so fun having Bally around. She's so different compared to George, obviously. Though admittedly George is full of cuddles since our move to NYC. But dogs and cats just have different personalities. Bally was the such sweet, gentle lady. Our weekend went by way too fast. I made sure she had a good few days of what normal, house life is and I hope to God she gets adopted asap.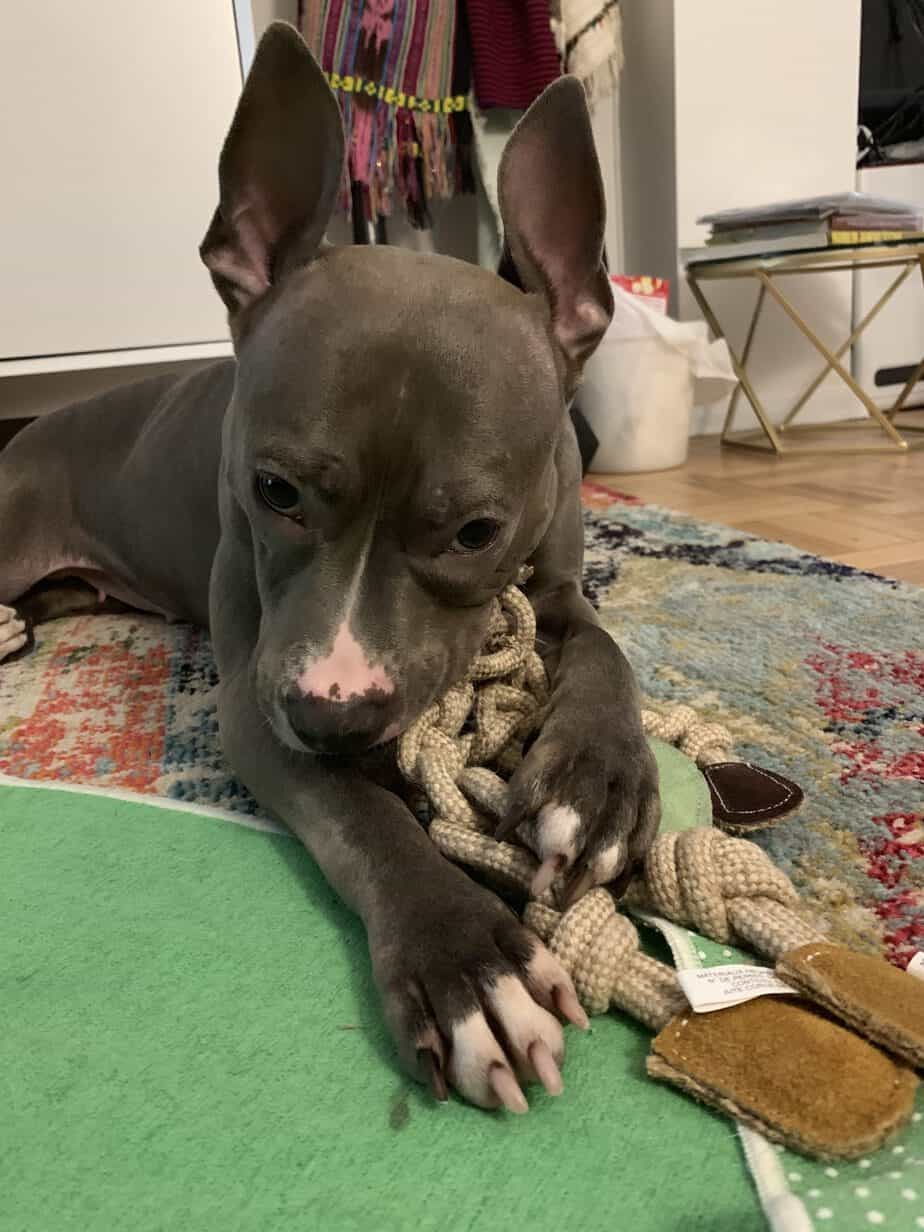 I honestly wish I could adopt her because dang, I can't stop thinking about her. The day we dropped her off back at the Manhattan ACC, I cried soo much.  But before that, I took her on one last long walk down to the East Village and we had some last cuddles.
I loved having Bally, but I honestly don't think I'll ever be able to do a straycation again. My heart can't handle it because I fall in love with them too easily. I wish I could rescue all the dogs and cats at the shelter, but unfortunately I can't. However, I do hope that if you're interested in a dog or a cat, you will consider adopting/ rescuing one from the shelter in your area. There are so many amazing cats and dogs all patiently waiting for their forever homes.  I hope to one day see you again, Bally girl! Love you!
Thank you to the Animal Care Centers of NYC for making this weekend happen! If you're a NYC local, they do have locations in Brooklyn and Staten Island.