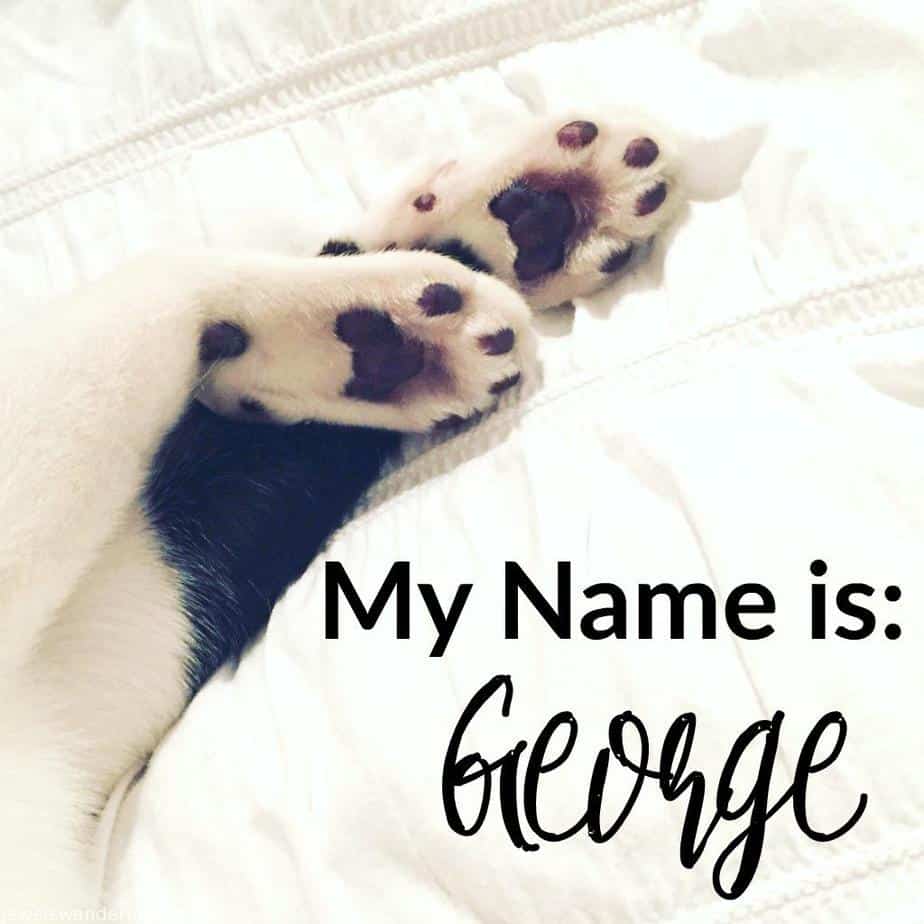 I was so relieved it was the weekend, I've been covering the desk on my own and it's been busy, busy, busy.  I am most definitely glad that the week was over and I got to sleep loads this weekend, bliss! And now it's back to the daily grind, but I'm thisclose to being on a plane outta here! Yay!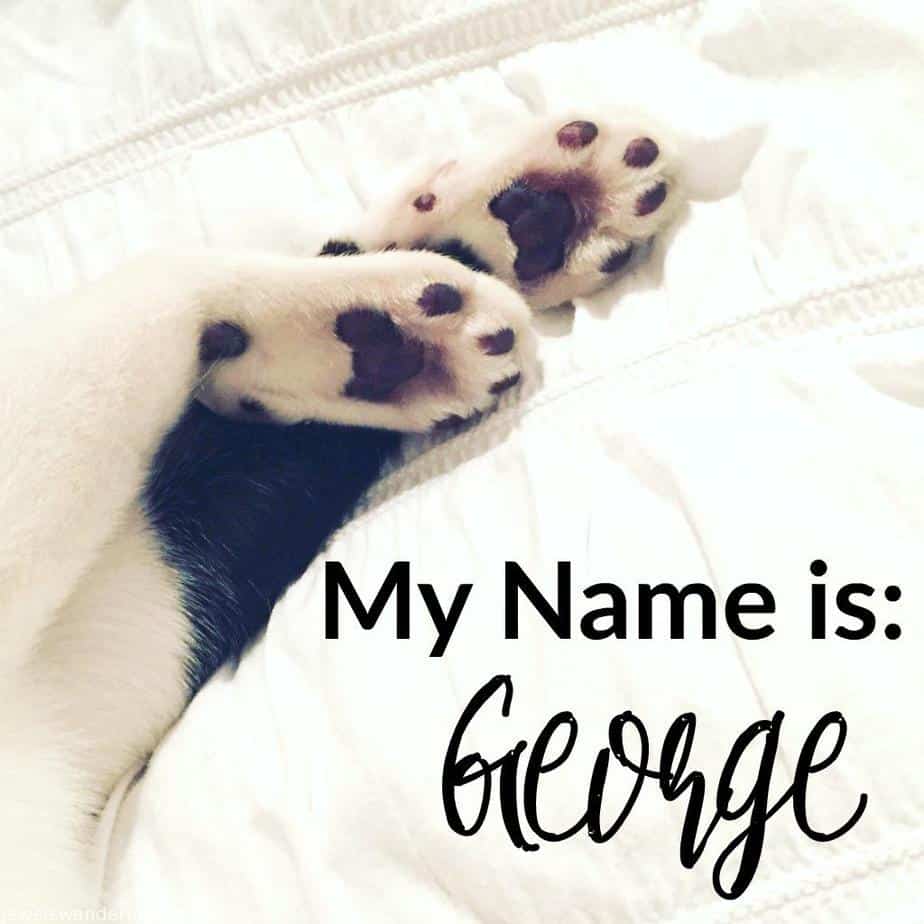 I'm going to dedicate today's post to George the Dog Cat and have my last post in Sing for the year be with something a little lighthearted.  If you have been here a while, you'll know that I have been fostering this little bundle of fur and oh my, I am smitten by this little man! In fact, I've decided to keep him!!  The thought of giving him to another family would eat me up alive!
George is quite the dog cat.  He's not your stereotypical cat – aloof and independent.  Nope, he's quite needy.  He definitely has dog like characteristics which is awesome! I would love to have a dog, but my schedule does not allow for one so a cat is a compromise.  But really, what make's George a dog cat?  Well… Watch the video.  It's only 15 seconds.   If you're not convinced that's he not a dog cat, then I'll give you your money back. Or not.
So…??!?!?
I know he wants to play because he'll jump on my bed with the ball and waits anxiously for me to throw it.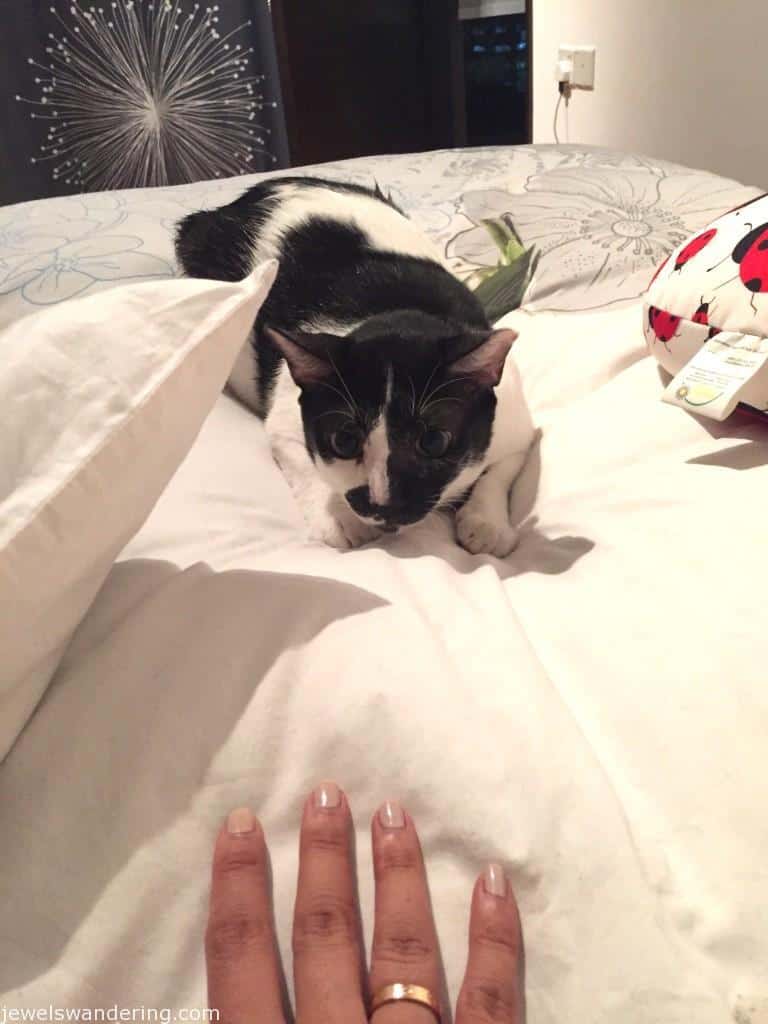 But not only does he enjoy playing fetch, he enjoys showers.  Yep, not sure why, but he loves playing with water.  Every time I head into the shower, he follows me in.  I've tried to keep him out but then he'll miaow up a storm to be let in, so.. Yeah, it's a bit strange to think I shower with George in there, but hey..! Stranger things have happened.
He'll sit in the corner and I'll shower away.  Once I'm done, I'll bring the shower head closer to the ground and he'll start swatting the water and sticking his head in. He splishes and splashes about, loving it.   On occasion, I will also shower him down.  He doesn't mind at all, he calmly stands there allowing me to get him soaked.  And out of the shower, I'll grab a fluffy towel and pat him dry.  He likes being all bundled up inside the towel for a bit and then he runs off.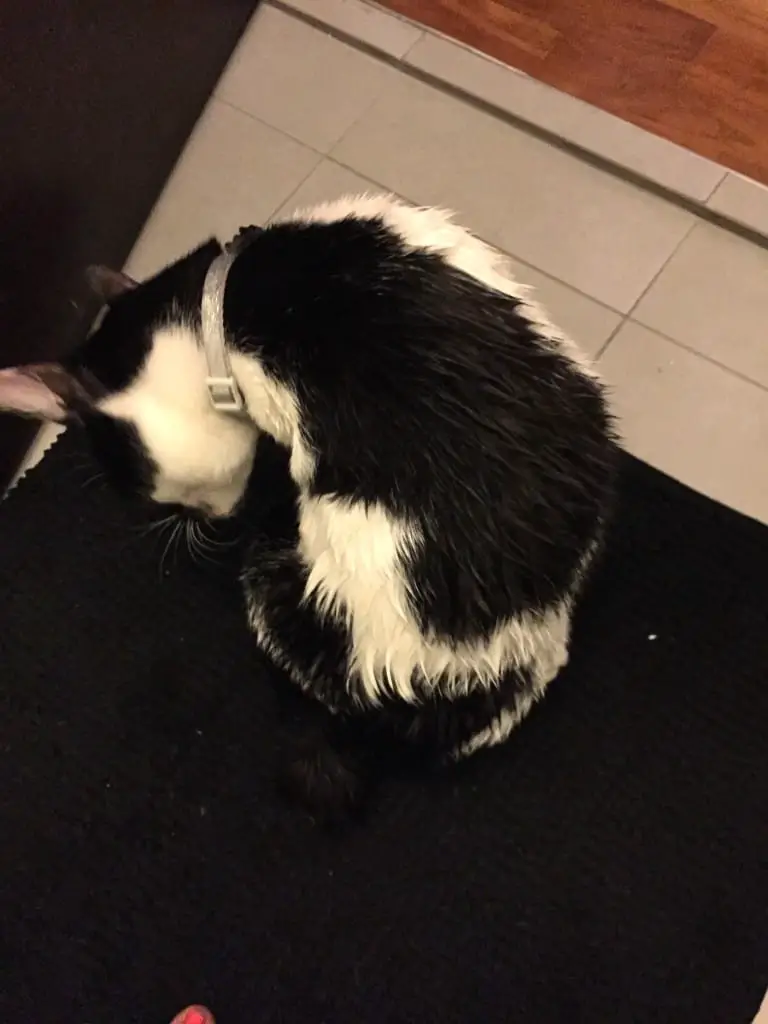 After the shower, it's breakfast time.  He's definitely the picky eater.  He's not a fan of dry food, he much prefers wet food. I guess I would too, if I were a cat.  And to be honest, the wet food I give him is also suitable for human consumption.  I haven't tried it yet, but maybe one day… If I ever make you a shredded chicken breast sandwich… HA Just kidding!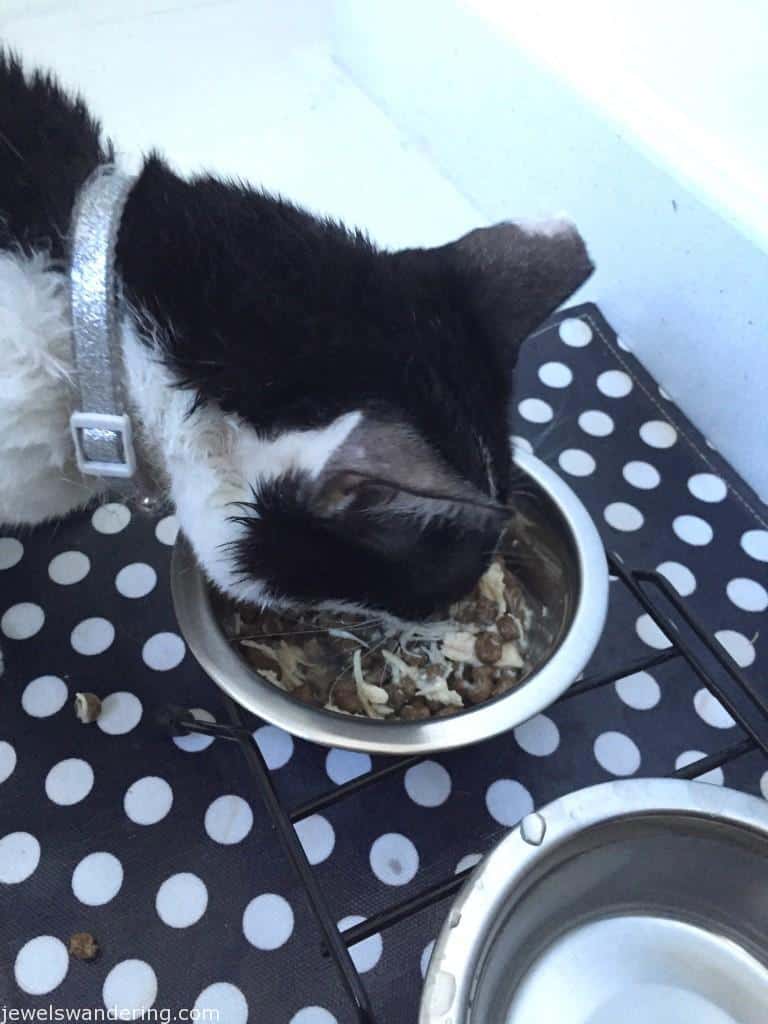 At this point, I head off to work and I'm not sure what he gets up to.  But when I get home, I am greeted by George at the door as he flops down on the ground. Once I manage to walk in through the door, we'll go chill out in front of the TV and he'll stay by my side and snoozes lightly.
I cannot go anywhere without him following me.  I have to be super careful when going down the stairs because he likes to be my feet and I know that one of these days I'll end up tripping.  If you don't hear from me for a day or two, please send help!
I'm not sure why cats like sinks, but hey! George is a sink lover, it's hard to brush my teeth at times because he likes to just chill there when I'm getting ready for bed. Yep, he ain't moving!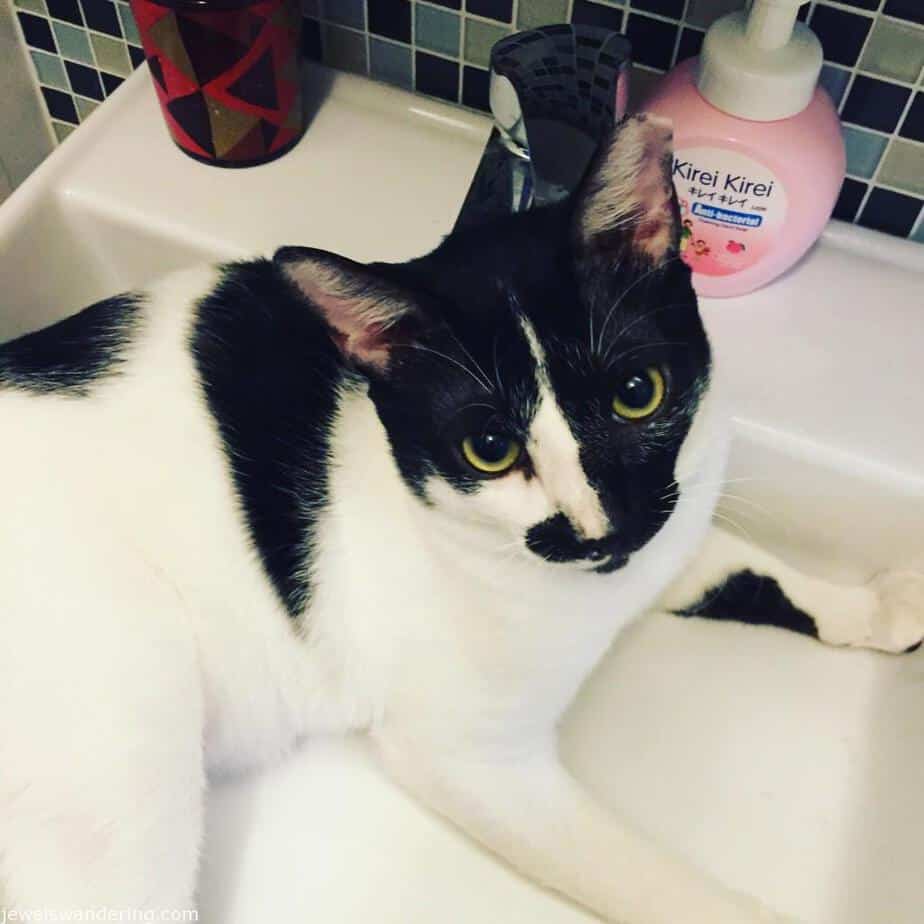 So I have to be a little mean at this point.  The faucet goes on. Oops! But he forgives me.  He just wants belly rubs.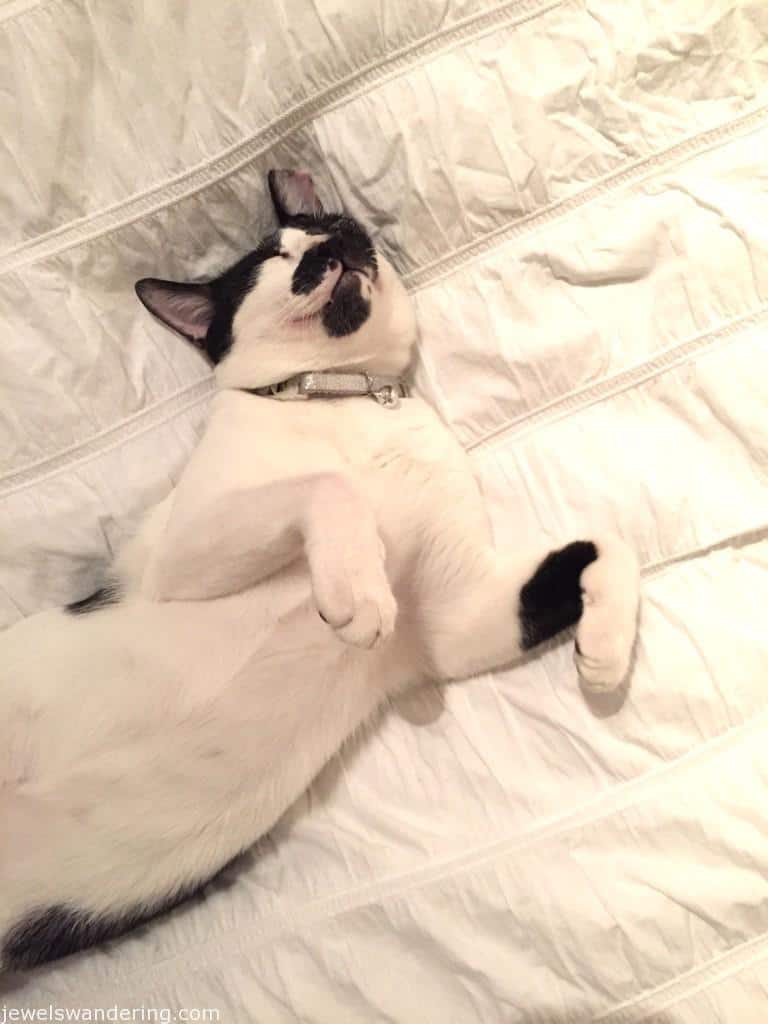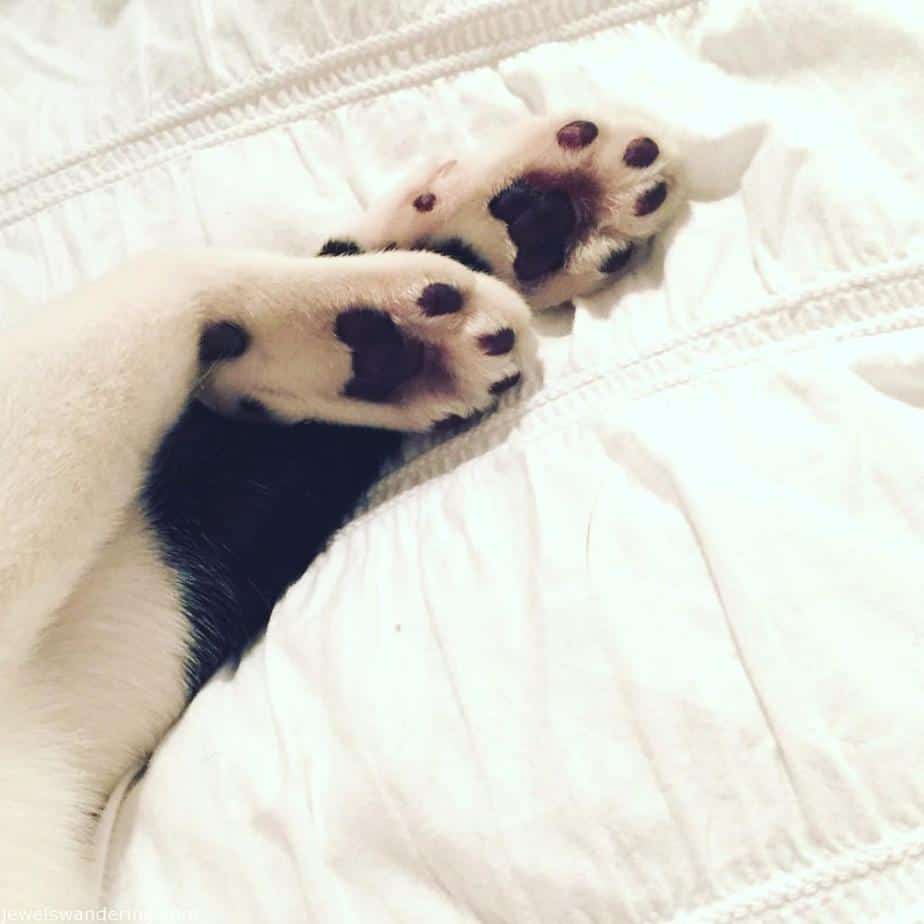 He also likes to snuggle up in the crook of my arm.  I will often wake up, with him there happily sleeping away, purring like crazy.  It is the sweetest thing ever!
And that's George, my little dog cat.  He's full of cuddles and love; he's definitely kept my heart full.
Have a great week ahead!