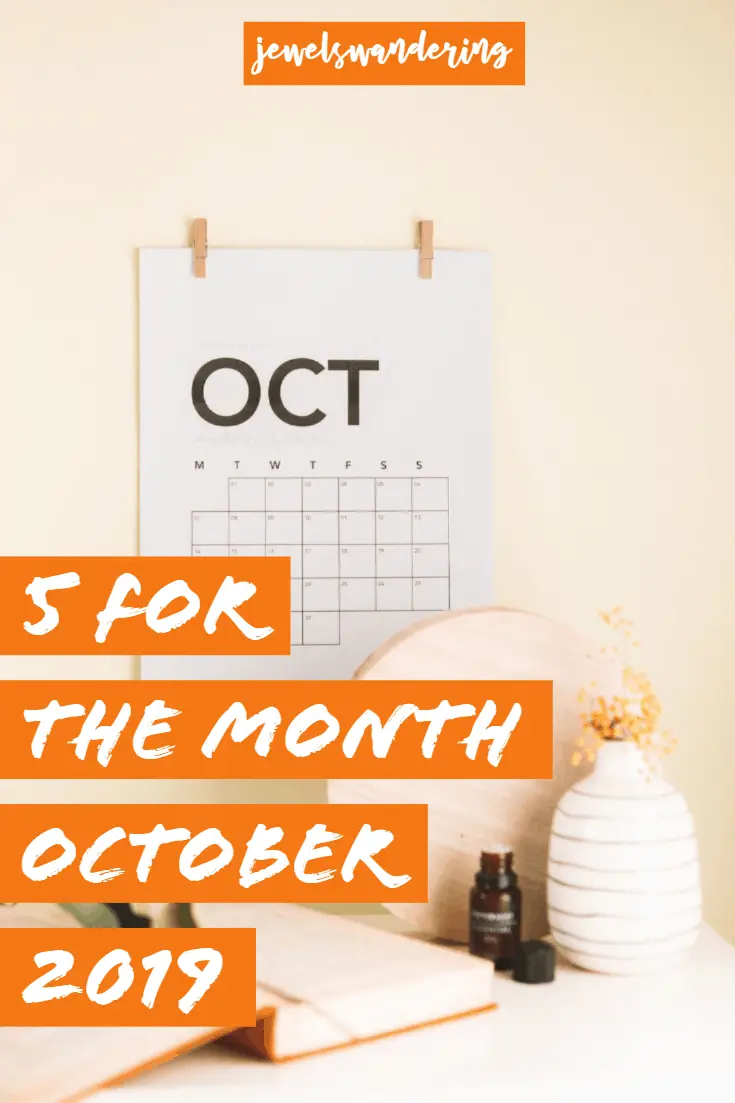 5 For the Month October 2019
HAPPY HALLOWEEN!!!! What are you dressing up as? I'm not sure we're doing anything at all, I know, totally lame. It's kind of crazy how fast this month went and how is it time for another 5 For the Month (I must say, I'm well impressed with myself for doing 2 in a row. HAHA). How was the month for you? I must say, the cooler temps have been sooo nice, in fact, it's been perfect, but I honestly thought it would be colder! But I've made sure to pound the pavement and make the most of this weather.
So let's see what I've been up to this month. The month kicked off with my first NFL game! The Vikings were playing the Giants, so as K is from MN, we went! It was actually quite fun; I've never been big into football but K patiently explains to me what the heck is going on, so it makes the game more interesting! I've also started looking for jobs.  I've been dragging my heels here as I'm now really enjoying the funemployed life, but I don't have unlimited funds, so…
I have been looking at jobs and also attended some relevant industry events to network. I randomly found a cool and totally free Fintech and Blockchain Summit that was really quite good. I also went to another networking event hosted by the NYC FinTech Women Group and met some kick ass ladies!
The last notable event for this month was that I found myself in Minnesota and Wisconsin for a super quick 48 hours, though most of the time we were just outside of Minneapolis. Since the trip was so short, I didn't even make it into Minneapolis. HA! But the whole purpose of the trip was so K could go to a couple of interviews in Minnesota and La Crosse, WI. It was a nice little road trip and so nice to get out of the City.  And also, I finally met his family… I think it went well! Let's see if I get another invite! 😉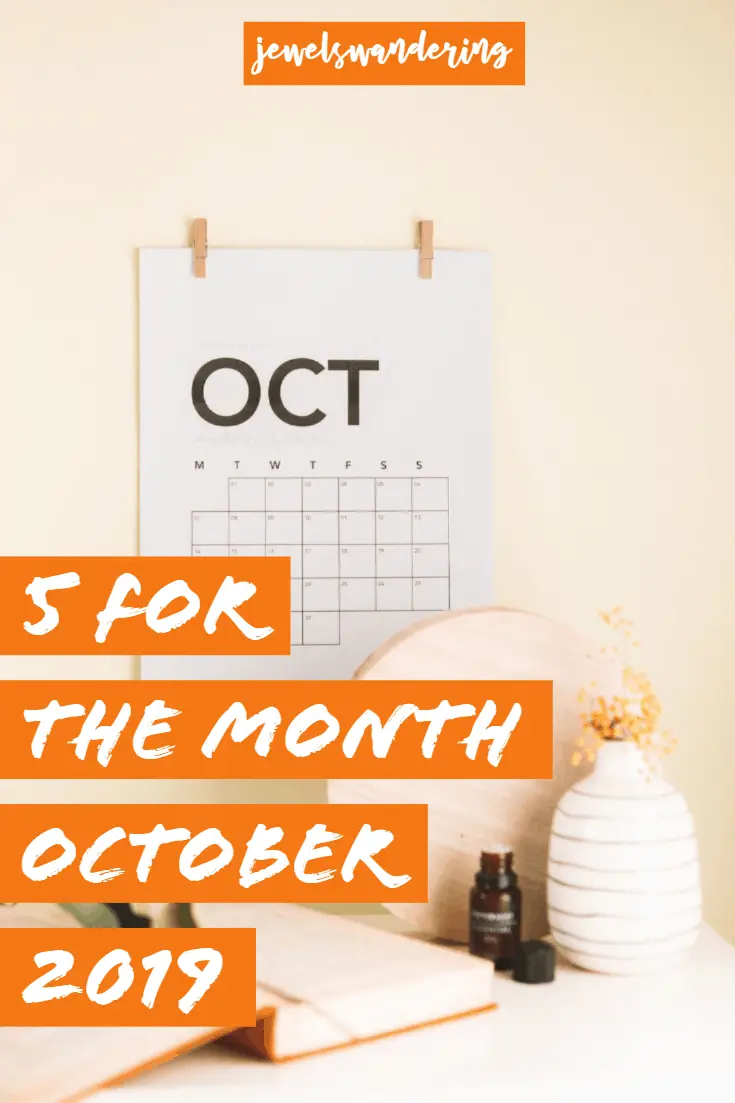 *This post contains affiliate links where I may make a very small commission if you buy from my link.  Best of all, it doesn't cost you any extra! I appreciate your support so much!**
Anyway, let's get started on today's post!
1)  Articles I liked this month – I swear I've read more, but now I can't remember them. Oops
Totally gratuitous, but we all need something to make us laugh! So here's what animals would look like if they had cat faces. #1 and #17 were my favorite. <3
Never Before Seen Trump Tax Documents Show Major Inconsistencies I won't normally talk politics here, but I honestly don't understand how he is still in power.
The Mid-30s Awkward Phase No One Tells You About. Karen posted this on her FB page and damn, this totally resonated with me.
Kristen hits the nail on the head with her latest post and what she calls it, Contentment Challenge. I'm so on-board!
2)   Some Recipes I've been eyeing and making – share me yours!!! I'm all for quick and easy recipes!
Creamy Miso Pumpkin Soup An interesting twist on a classic. I haven't made it yet, but is on the agenda!
I made this Pressure Cooker Pork Roast the other day and it was delicious!
And staying in the theme of roasts, also made this pot roast and it was also so good.
3)   Books I've Read – not as many as last month! But now I am a proud library card holder, so…!
So I finally finished The Mistake and it was ok. The main character kind of just annoyed me to be honest. But ok, I wasn't expecting the ending. Kind of came out of left field.
Have you read The Last House Guest? I did like this one. It was a tad slow to start with but then I totally got into it and I stayed up until 3am to finish it. Ha
What are you currently reading?
4) Amazon Purchases – someone, please, make it stop!!
This cat bed for George. He absolutely LOVES it. In fact, as soon as I put it on the ground for him, he only got out of it to eat. If you're looking for a bed for your furbaby, I totally recommend this one.
Would you believe I have not owned a hair brush in a gazillion years? Well, true fact. I just had a wide tooth comb that mysteriously disappeared recently, so I bought the Wet Brush after Erica raved about it.
My shoulder has been hurting off and on for like 3 months now. I went to the doctor and even had a MRI done – supposedly nothing is wrong with my shoulder. Hmm, ok. But anyway, she recommended I take Turmeric Curcumin to help with any inflammation and I think it's working. Well, I would have a lot of hip pain when going to sleep (oh the joys of being old!!) and that has gone away.  My shoulder has also been okay for the past few days. Let's see how it goes…!
This Buddy Back Massager is really quite handy! It's great to get some of those knots on your back out. See, old! 😉
5)  Fall Purchases – because all that summer clothes just ain't gonna cut it
So I really only had open toe shoes or sandals, so these Cole Hann boots were a must. I got these in gray and best of all, they were on sale!! I love them. Now I wish I had boots in a cognac color as well. Sigh.
LOVING this Teddy Faux Fur Bomber Jacket.  It's super soft and quite warm!
Some black/gray jeans from Paige. Total splurge but I find it hard to find jeans that fit me as I've got thick thighs and a booty to boot.
So next month, I look forward to some more cooler weather, THANKSGIVING – my FAV holiday!!, and who knows what life has in store for me? What are you looking forward to in November?