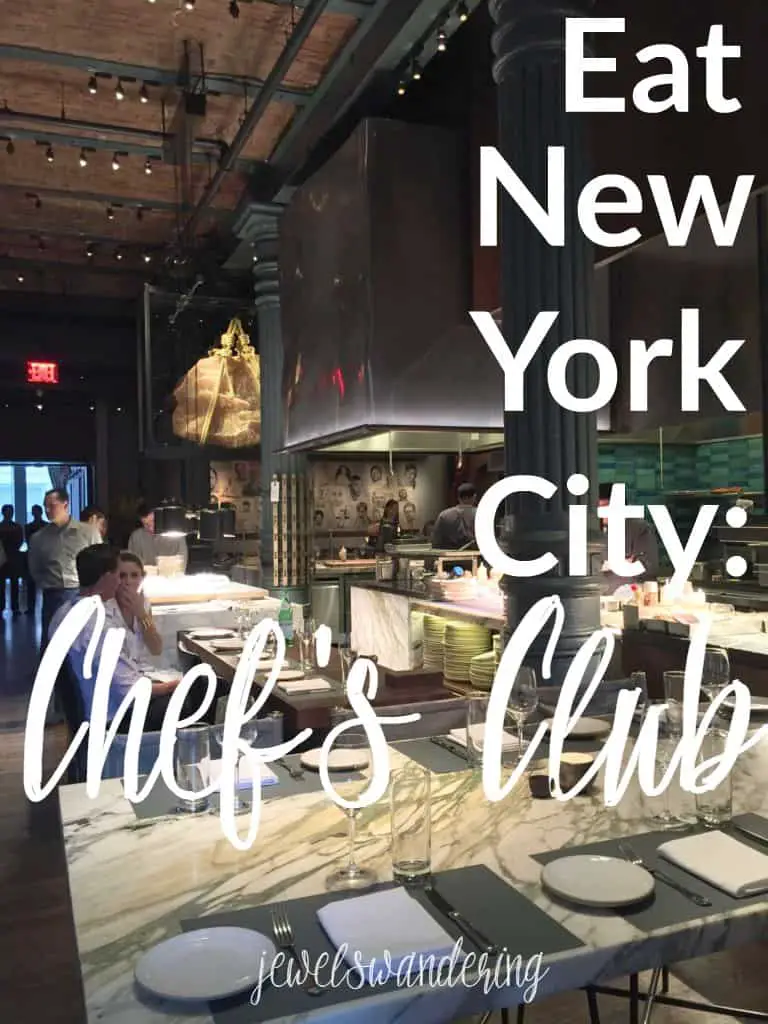 Happy Wednesday! Today's post is really a courtesy of my friend, Mitzie – she blogs over at Mitzie Mee Blog and if you don't know her already, well, you are missing out! So before I even knew when I was heading to New York, I was reading her post on the Chef's Club and I knew I wanted to go check it out.
The Chef's Club is an interesting dining concept where the menu is comprised of signature dishes from renowned chefs from the US and the world – so the menu changes frequently although they do have dishes that seem to hang around.  I looked at the menu today and the dish I had is not even on it anymore! 0
When I'm in New York, I have to admit, I am a creature of habit.  I end up going to the same places because I miss it.  This time around, the spring temperatures put me in the right mood to try something new.  I suggested going to the Chef's Club to my parents and my mom got all excited as she had been wanting to check it out.  Perfecto! Luckily, we were able to get a table for the following night.  Unfortunately, my dad was not able to join so it was going to be a mother/daughter date. ♥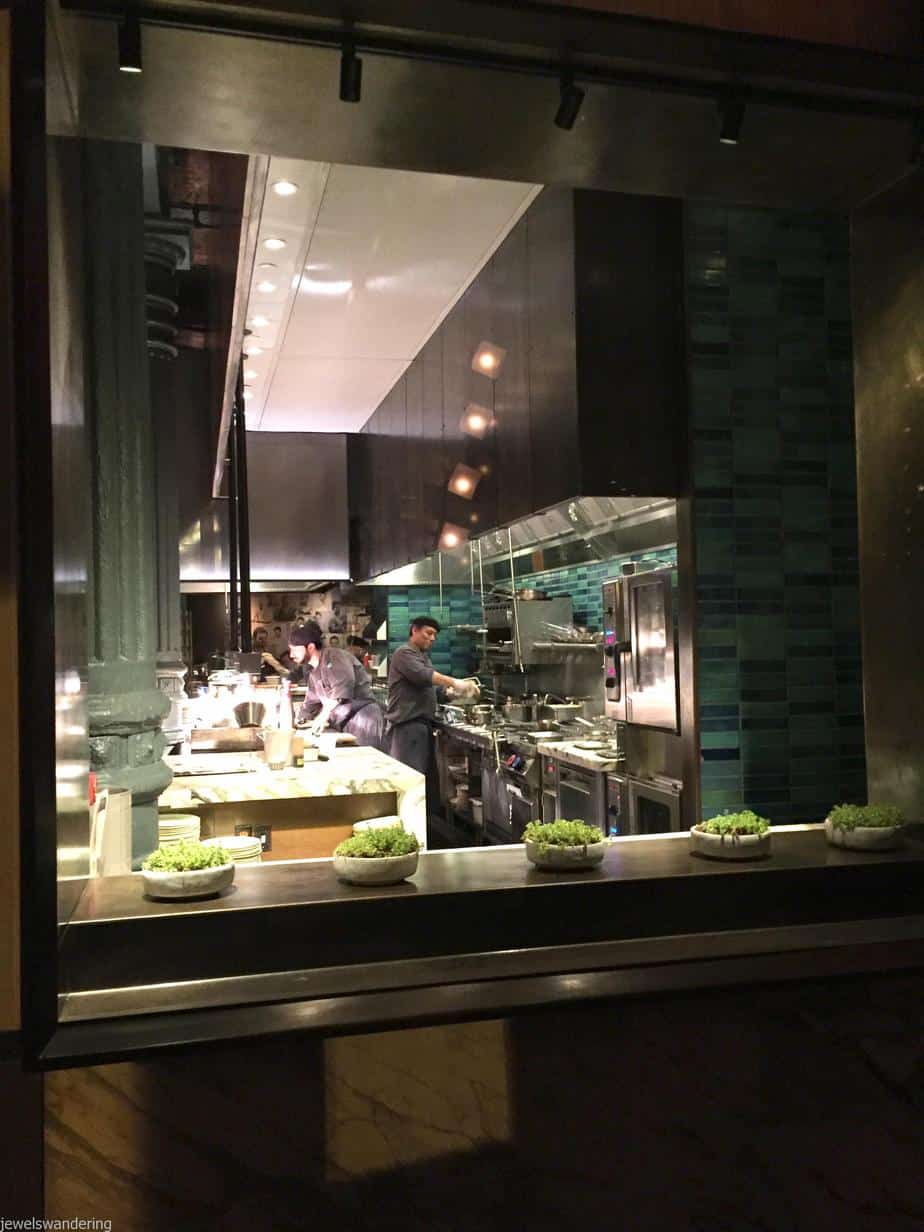 We weren't seated at a table, but at the counter which was quite cool.  We had direct view of the kitchen and my mom, who loves to cook and is a cooking teacher, loved where we were seated.  I mean, it is more fun to see how the food is prepared, no?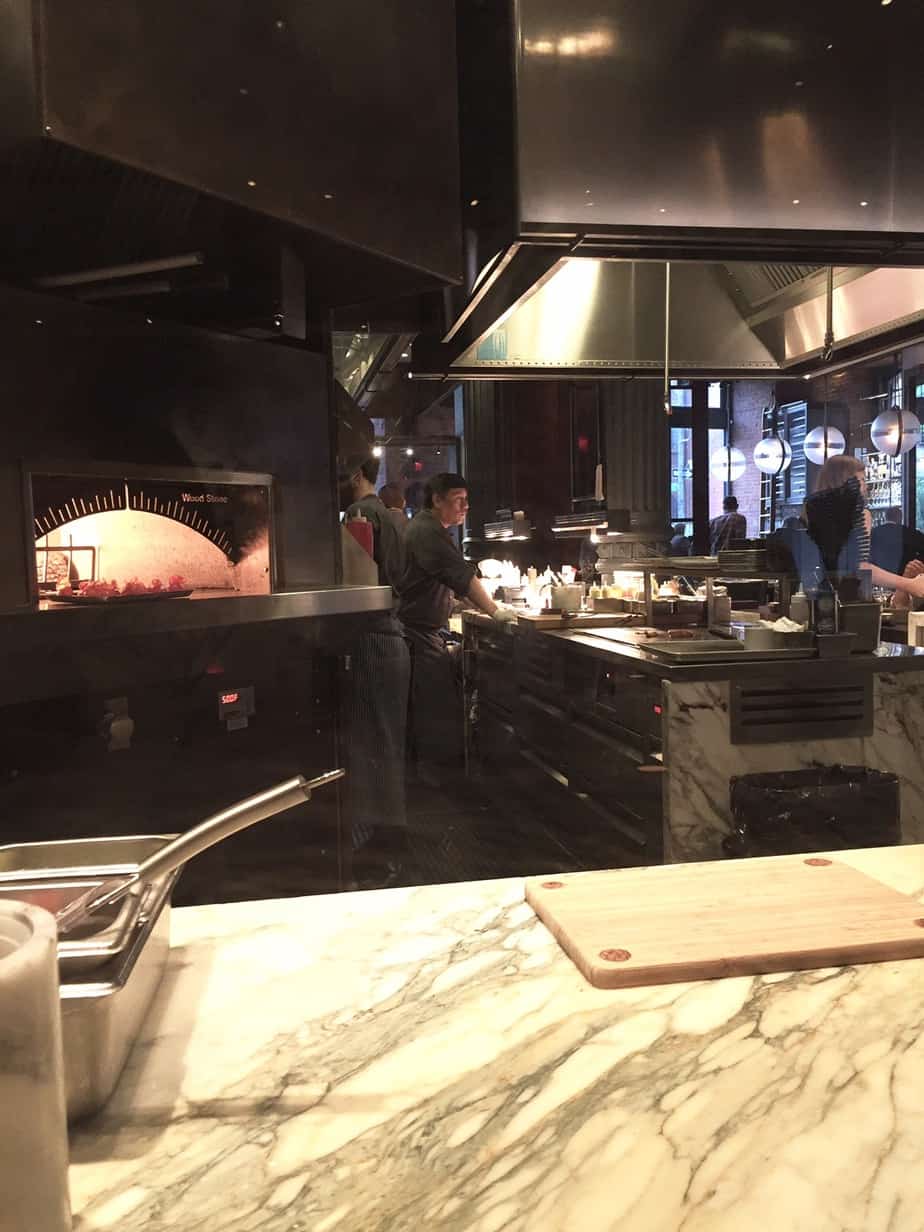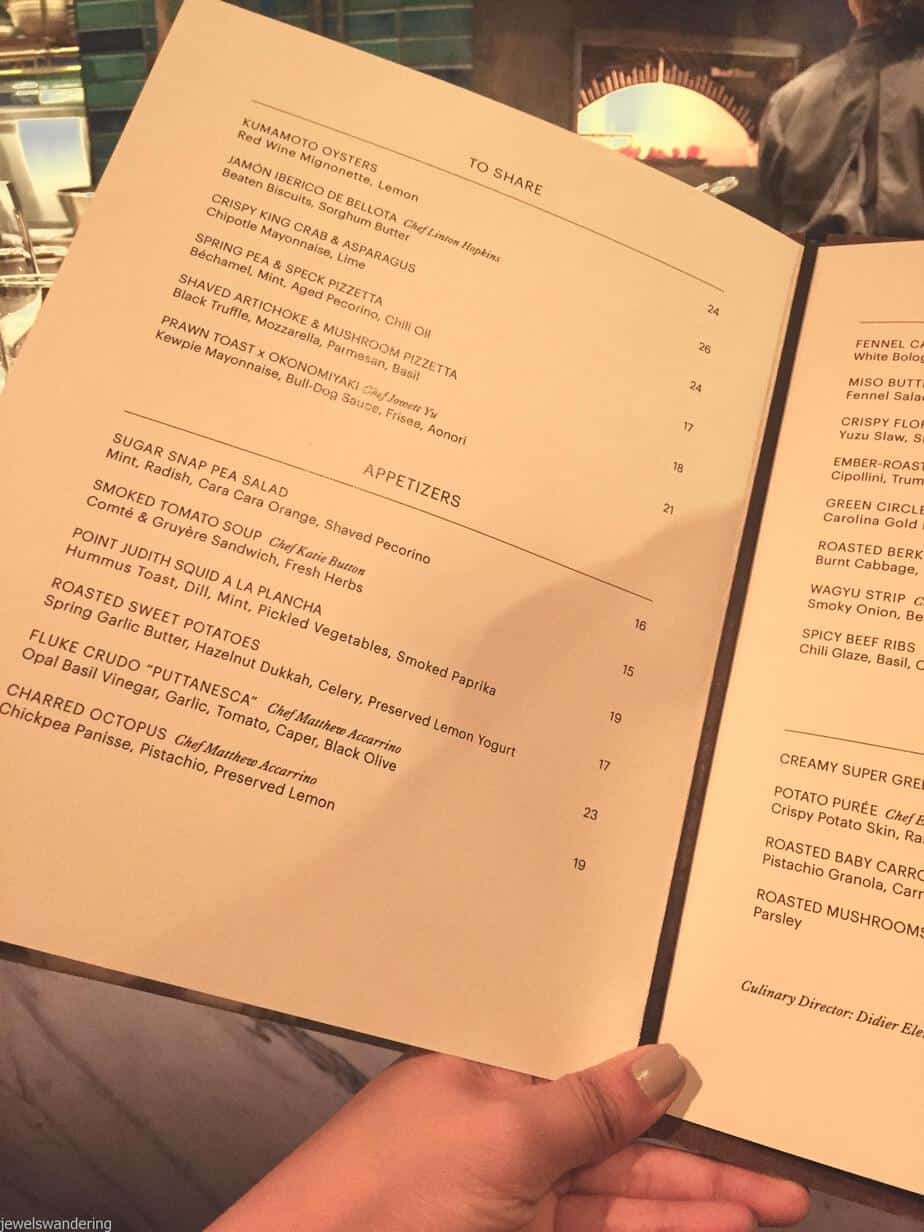 I know that Mitzie had some fabulous cocktails when she was here, but to be honest when I go back to New York, I use that time to detox. HA  But in the end, I opted for the Cremant.  We were thinking of ordering a bottle of wine but I didn't really fancy drinking too much. Next time, though, I will try their cocktails! 
I know, I know, I'm going to sound a bit of a Debbie Downer, but when it came to, I wasn't super hungry. I don't know what happened to me that week, but my appetite significantly decreased (and actually, I still haven't fully regained it).  This is the girl who eats like a horse (and more) was not really fussed about food.  Aiyo!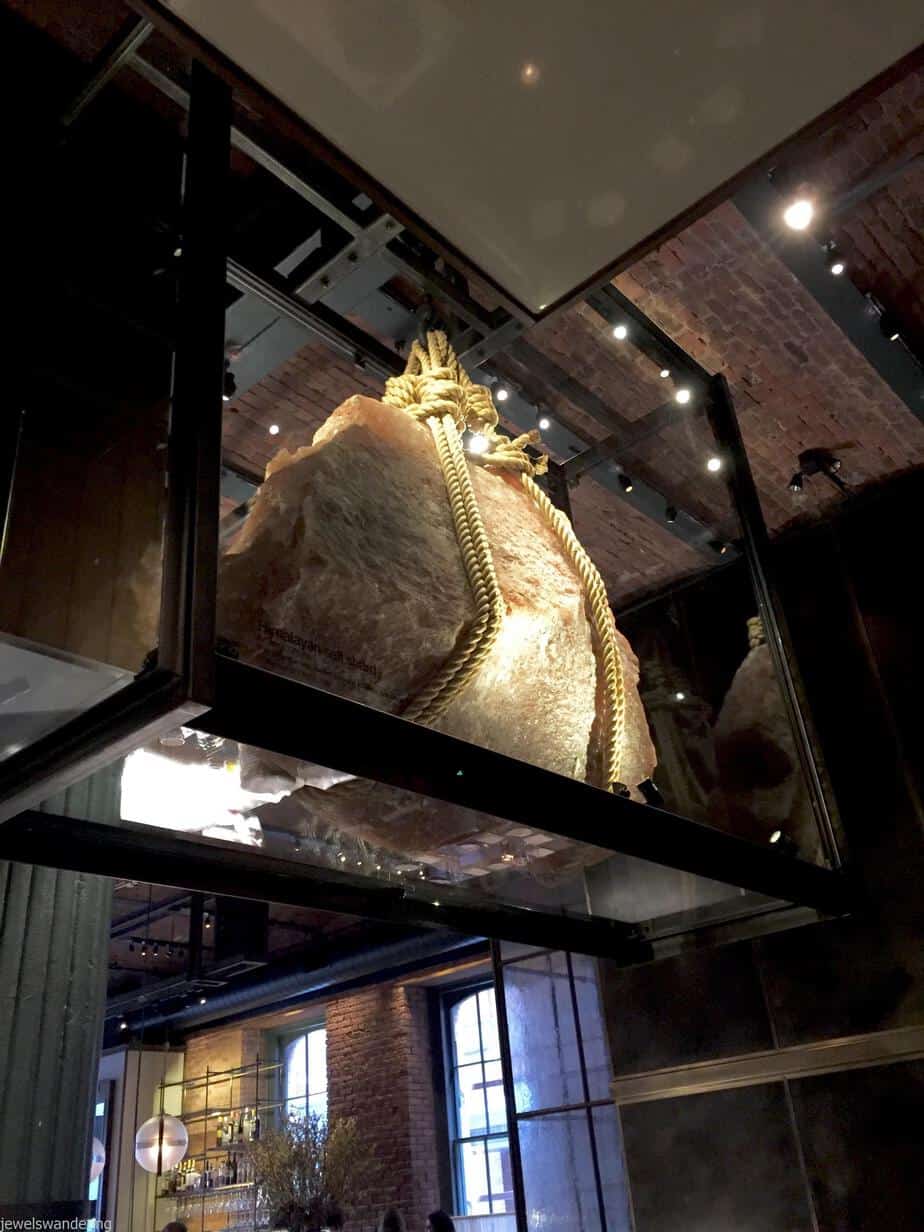 For our starters, instead of choosing the shaved artichoke and mushroom pizzetta, I went for a boring tomato soup. Ok, it was a smoky tomato soup and was one of the dishes by Chef Katie Button (who?!?! haha), so I went for it.  I should have gone for the pizzetta.  Those things were flying out like hot cakes, they couldn't make them fast enough.  The soup ended up being ok, it was nothing really earth shattering. My mom chose the sugar snap pea salad as her starter and that was nice and light.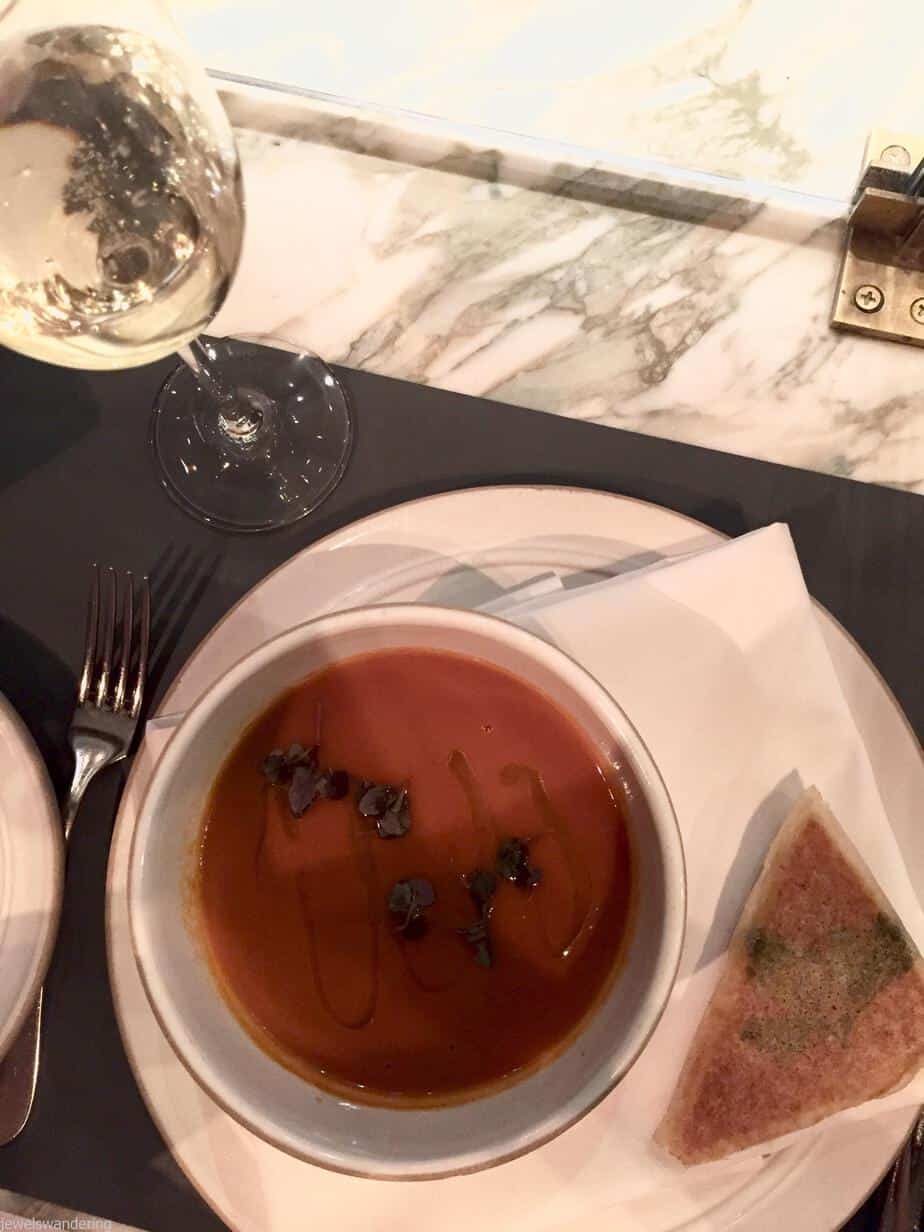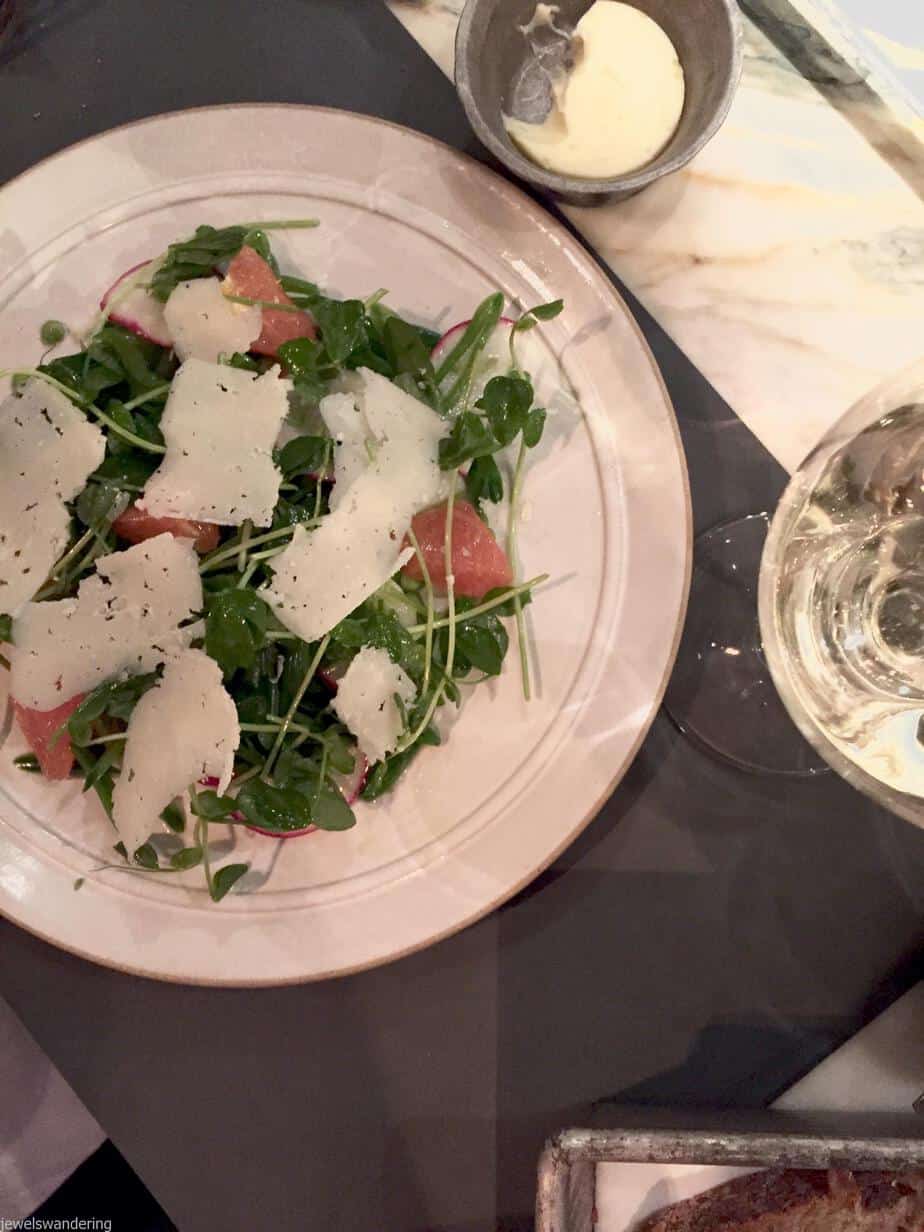 I wasn't really feeling the mains too much.  I would have gone for the steak, but I had eaten so much steak that week, I abstained.  I went for the pork chops instead and my mom had the fennel cavatelli. The pork chops were good, but again, I wasn't blown away by it.  Some parts of it was a bit under cooked and the initial presentation of the dish had much to be desired.  My mom definitely chose the better options this dinner! The cavatelli was delicious.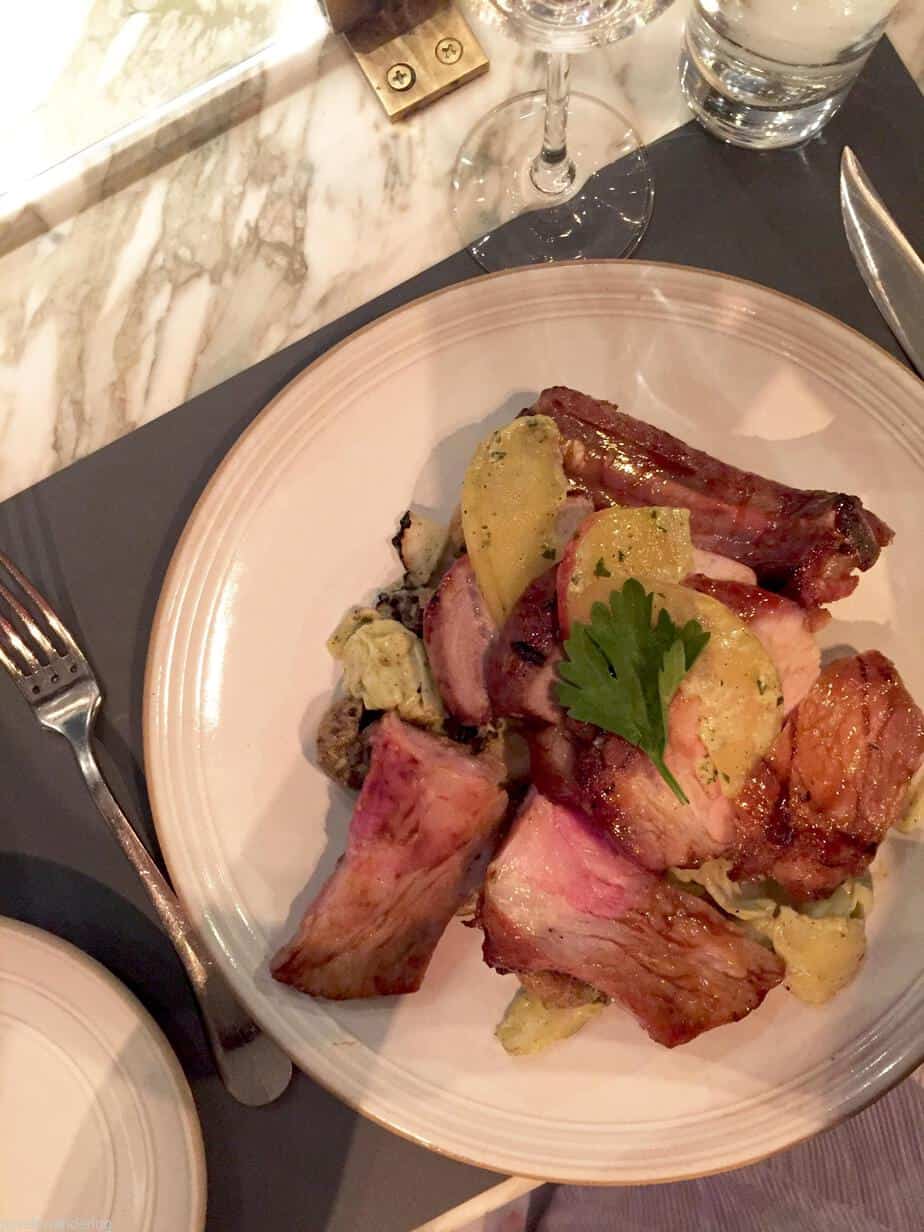 Although I wasn't super hungry, I found it within myself to eat my dinner.  HA I somehow even found room for dessert! I had the banana cream pudding and I was finally happy with what I had chosen! I would go back for this.  It wasn't overly sweet and it was somewhat light, not at all heavy.  Definitely hit the spot!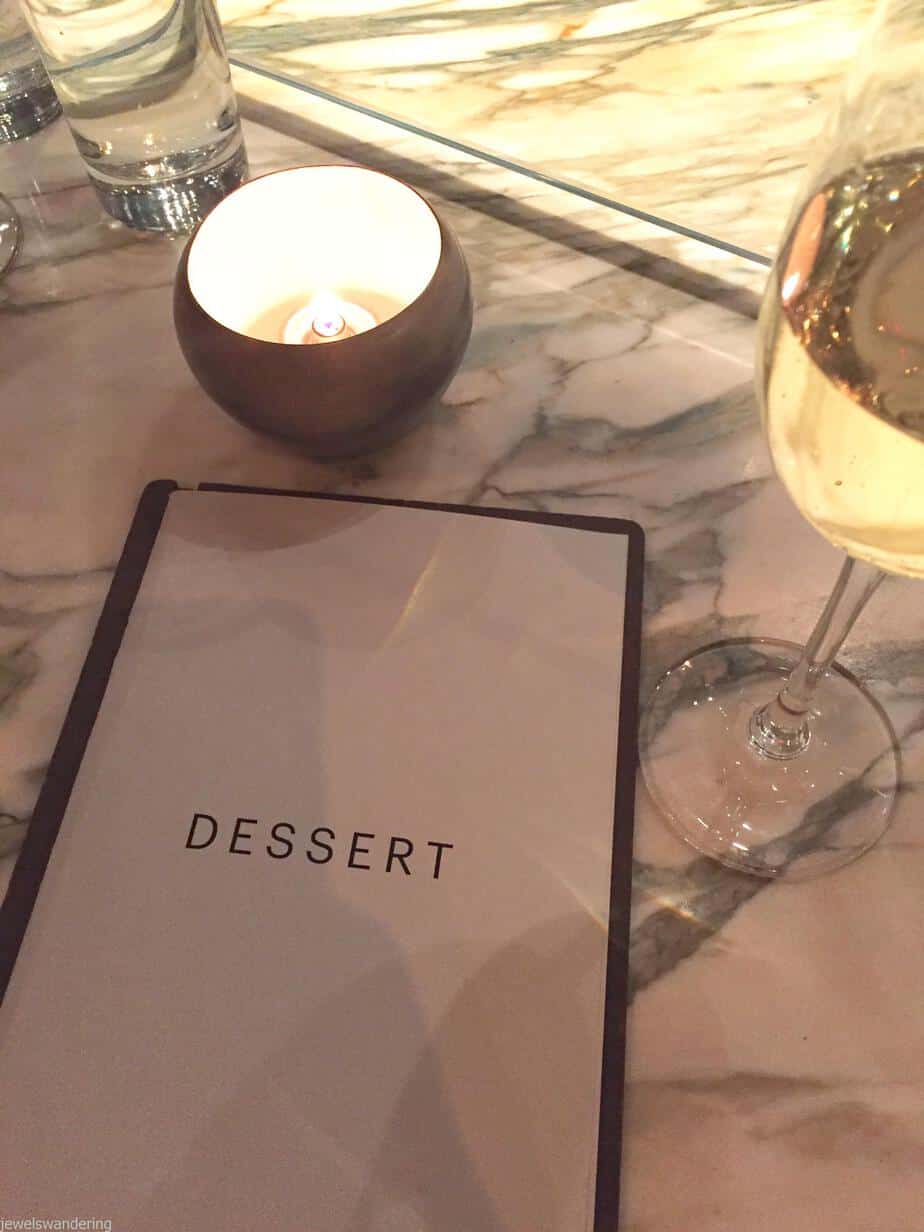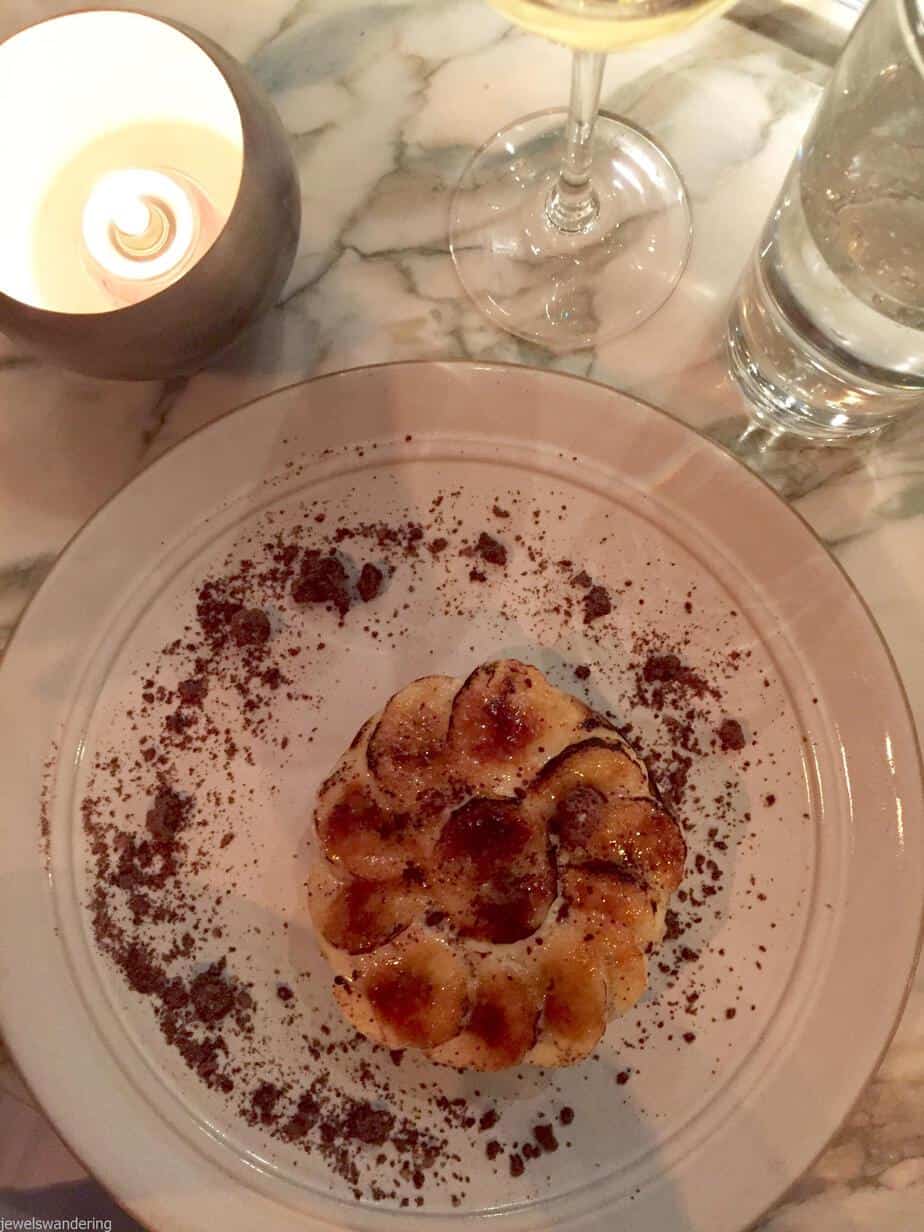 All in all, it was a pleasant dinner.  I loved the concept of the Chef's Club and the decor, but I can't say I will be making this a regular haunt when I go back to New York, there are definitely other interesting restaurants to try!! But if someone wanted to go there, I wouldn't say no.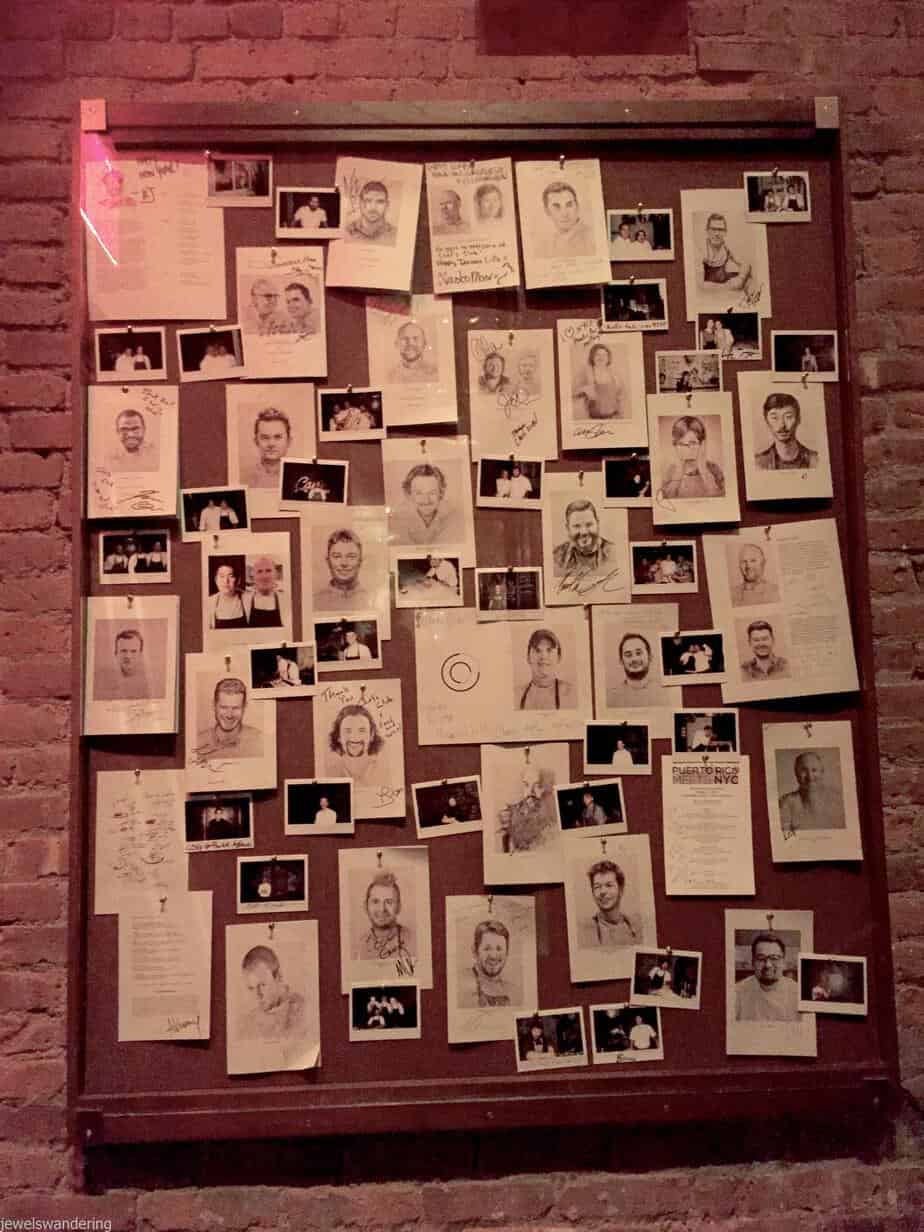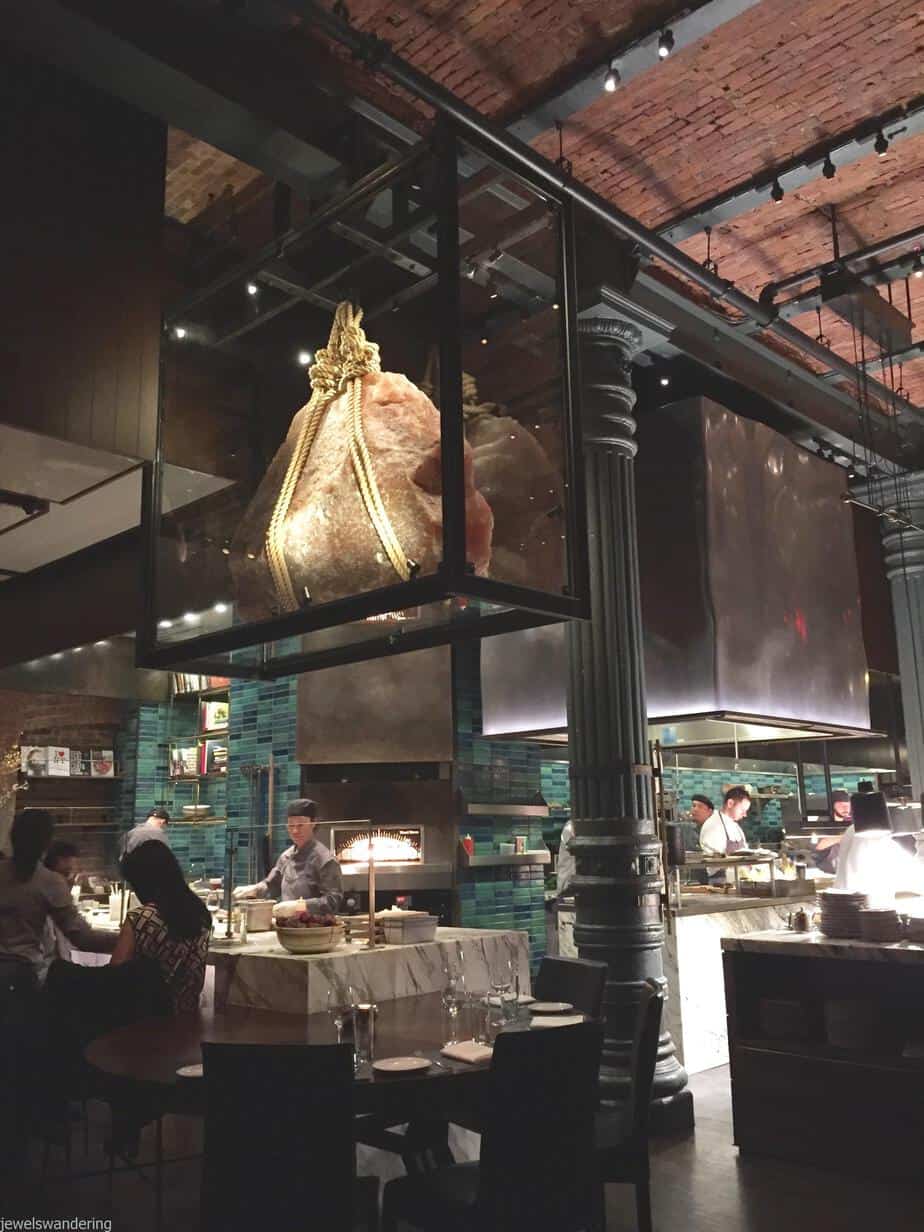 The Chef's Club can be found down in NoLiTa on Mulberry Street. And just to tell you how not with it I am lately, its actually in the Puck Building for those of you who are familiar with city.  I do have a funny story about the Puck Building, but that's for another day!