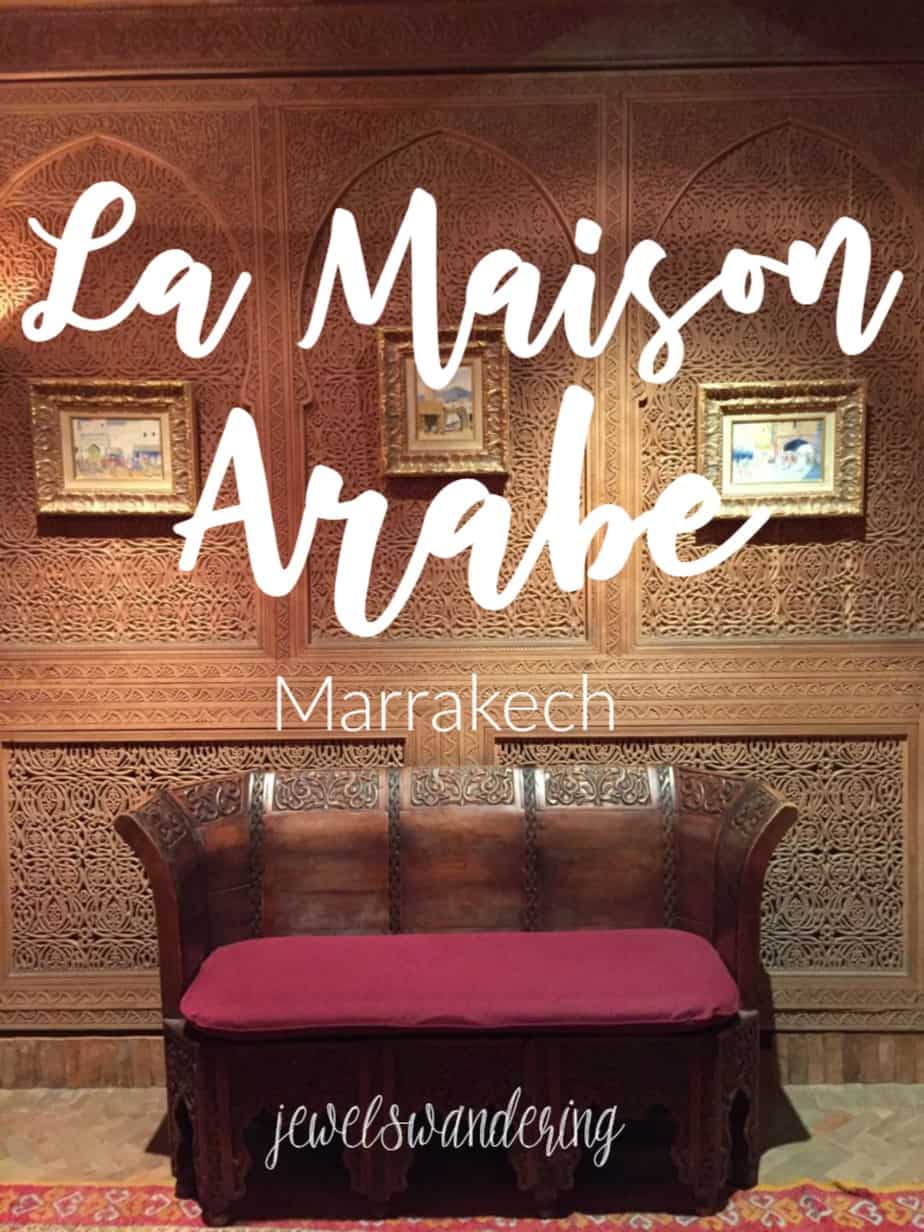 Yes, we made it to Friday! I'm actually really excited for this weekend because one of my best friends is coming to visit me from Paris! Yay! But she hasn't landed yet so until she does, let's go wander through La Maison Arabe in Marrakech.  La Maison Arabe is one of those institutions, if you will, in Marrakech and if you ever find yourself there, you ABSOLUTELY must go. If you have the funds, then maybe you'd want to stay there because it is such a gorgeous hotel! It was a bit more then what I wanted to spend so that is why I ended up at Les Yeux Bleus instead, not that I was complaining!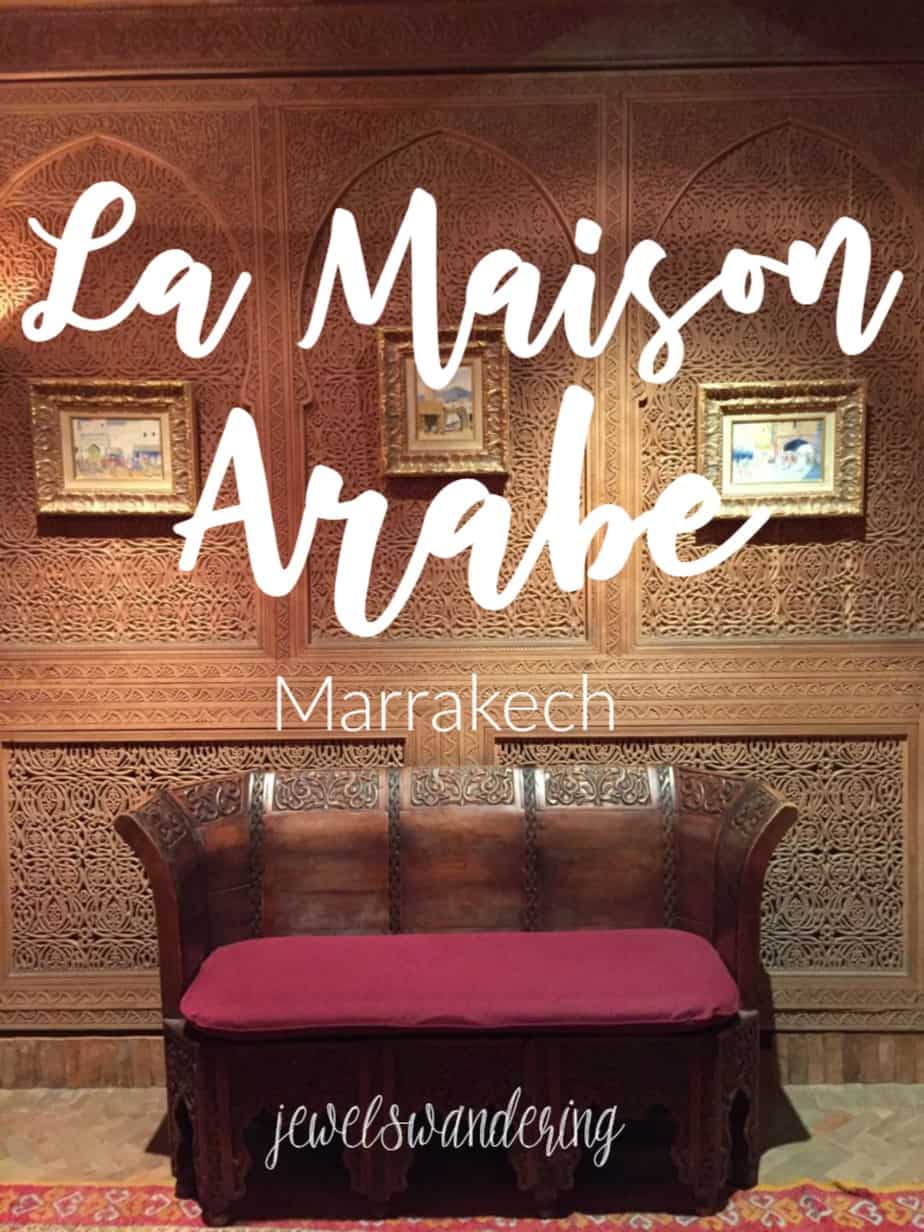 And well, if this is out of your budget as well, then you should still go for at least a drink, if not dinner. Dinner there is actually quite affordable and super romantic. In fact, I'm going to stick my neck out and say you just have to go. No ifs, ands or buts. Do dinner and drinks.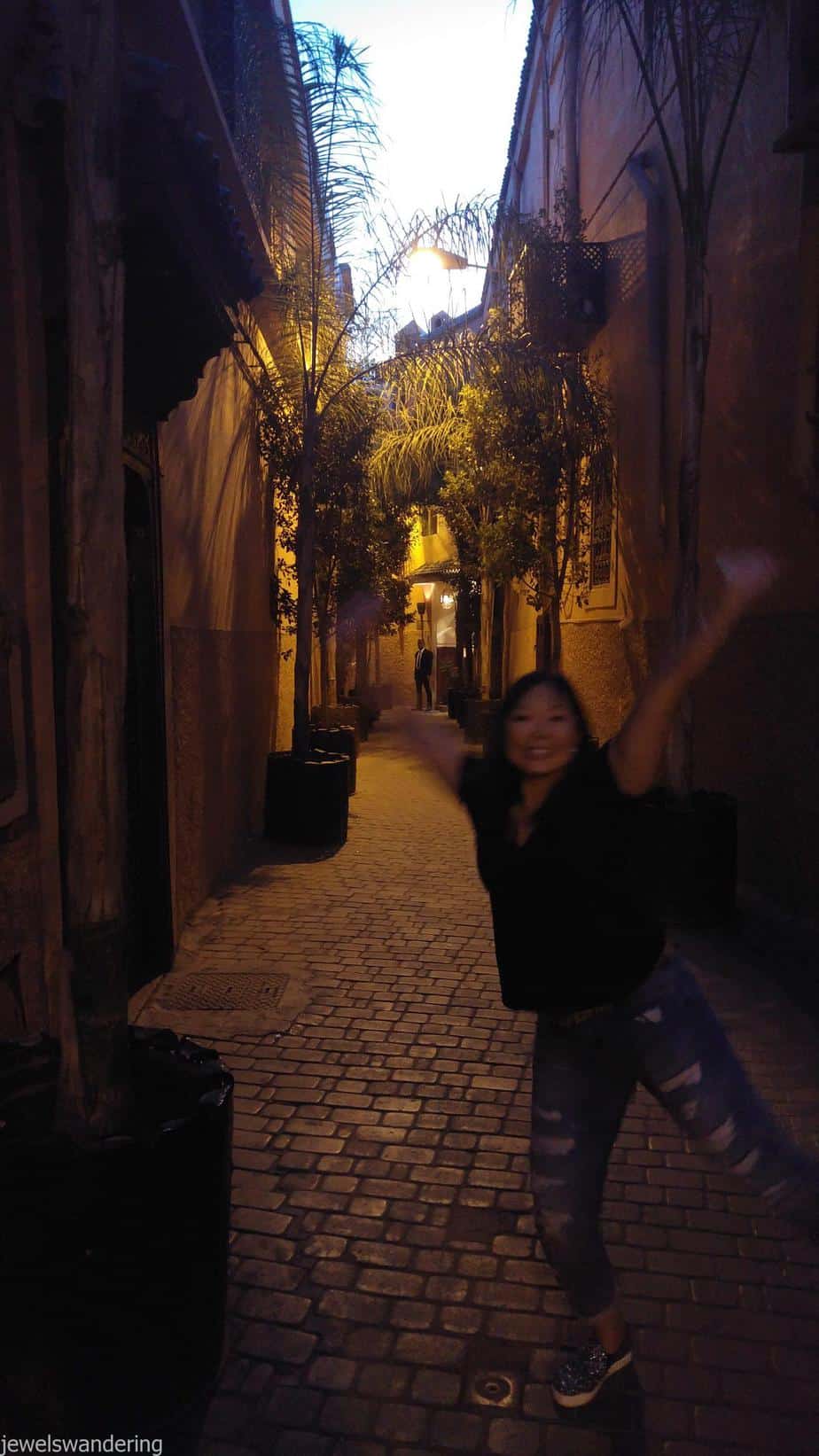 I scoured the internet before I went to find the good restaurants in Marrakech and La Maison Arabe consistently came up on these lists. Another restaurant that kept coming up was Nomad – we did go for lunch on one of the days but I wasn't a fan at all.
Anywho…
In the end, I chose this restaurant for my "date" night with Leroy and we were beyond thrilled with La Maison Arabe.  It was definitely the perfect setting for a cozy, intimate date with your man. 
We had reservations for 8pm but we were a bit early. Plus I knew that if I were to have a nap, I'd pass out cold since I had landed only earlier that day after a somewhat nightmarish journey there. Best decision ever as we went to the Jazz Bar for a pre-dinner cocktail. The bar is absolutely stunning in rich reds and dark, mahogany furniture. There's also a bit of an art deco flair in there – especially at the actual bar.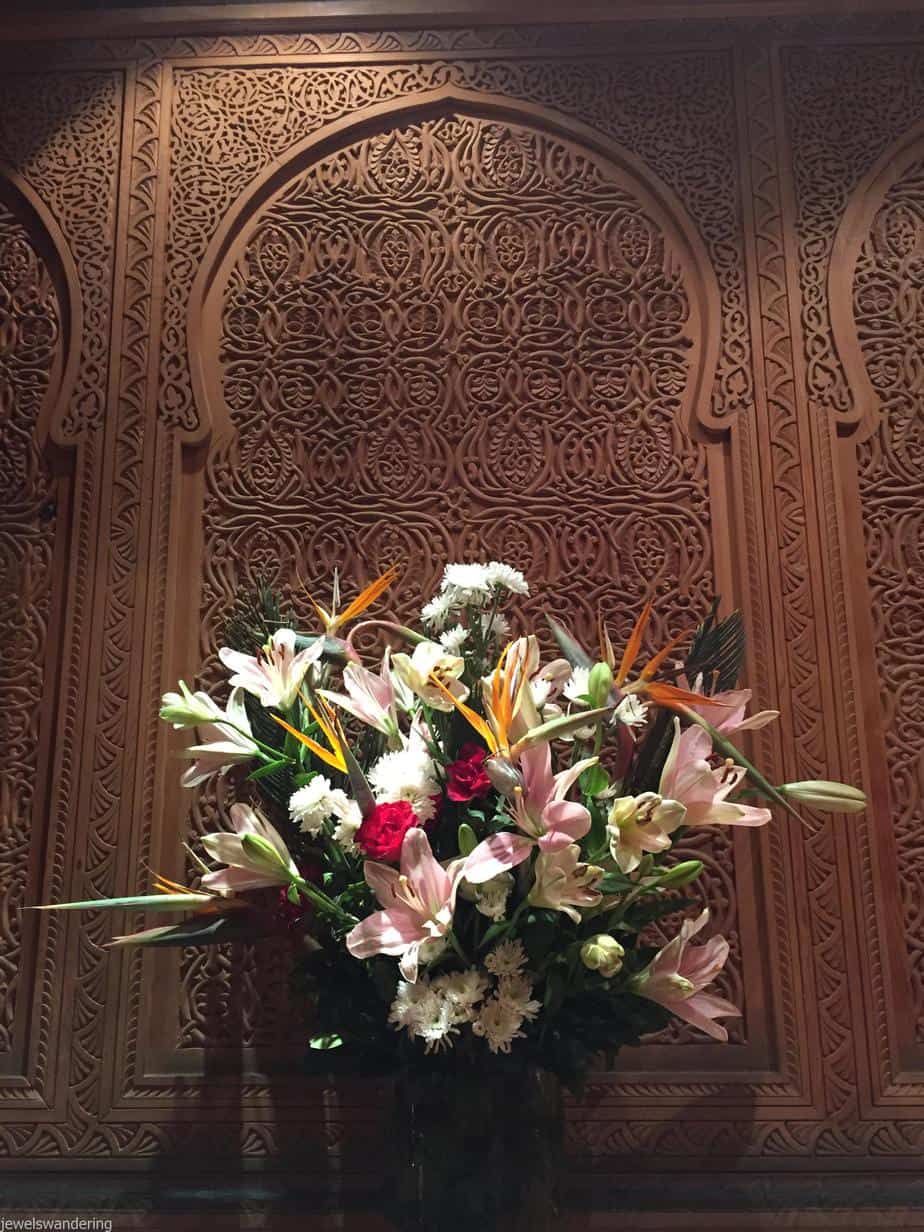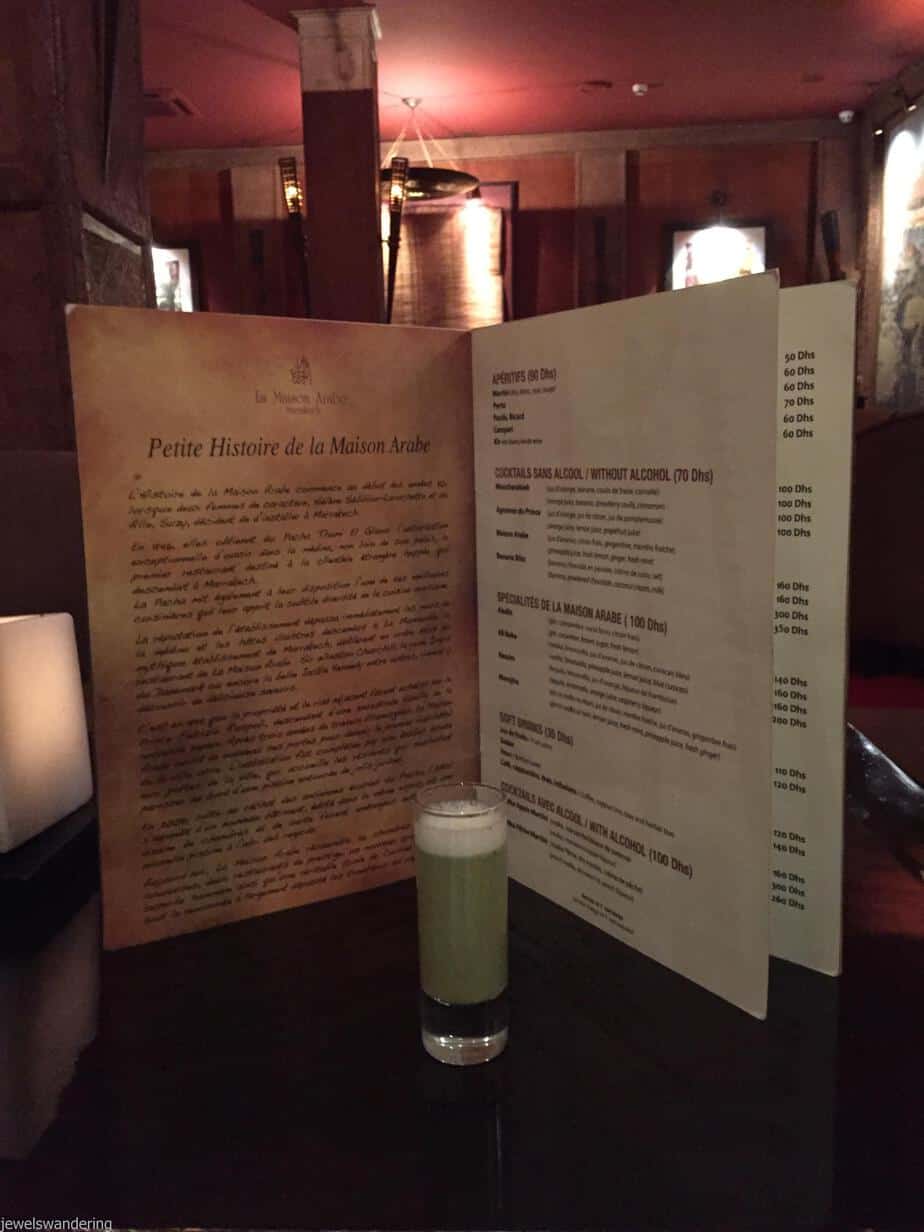 They give you a complimentary mocktail shooter which they also make as a cocktail. Delicious and refreshing; I chose the cocktail version of that and was very happy with my choice.  It's quite intimate and cozy in there; the pianist was playing some classic jazz that just added to the glamour of this place. I only wish I had been able to change my clothes into something more appropriate, but my suitcase didn't arrive with me. Definitely wasn't exuding any old world glamour. Oh well.
See, this bar used to be frequented by the likes of Winston Churchill and Jackie O when they would holiday in Marrakech back in the days. Not only was La Maison Arabe a place for the rich and powerful, the history of this establishment is also quite interesting. It was founded by 2 French women – mother and daughter – Suzy and Helene Sebillon-Larochette as the first restaurant in the Medina.  The Pasha of Marrakech helped them in their endeavour and provided them with the best cook to help them out. The success of La Maison Arabe was undeniable.. And it still carries on today.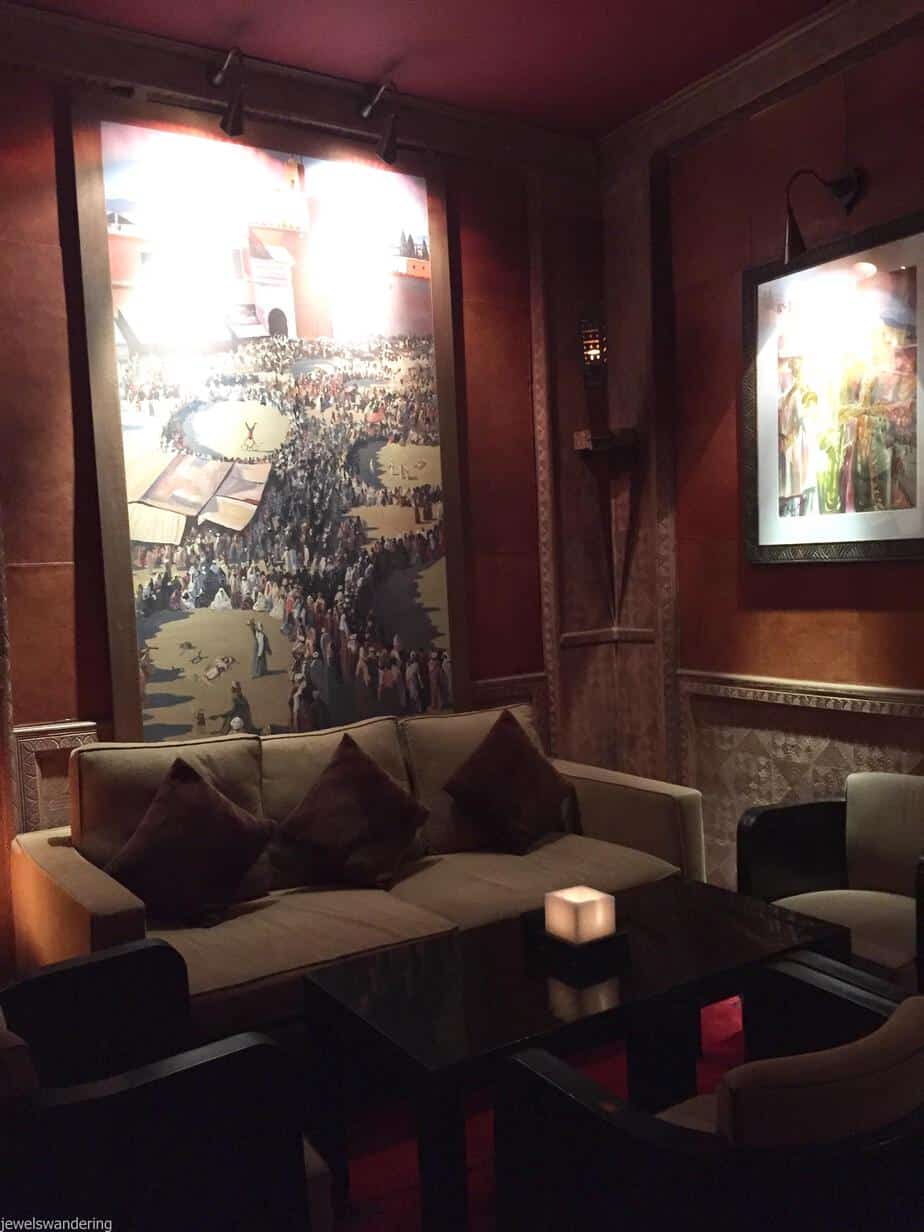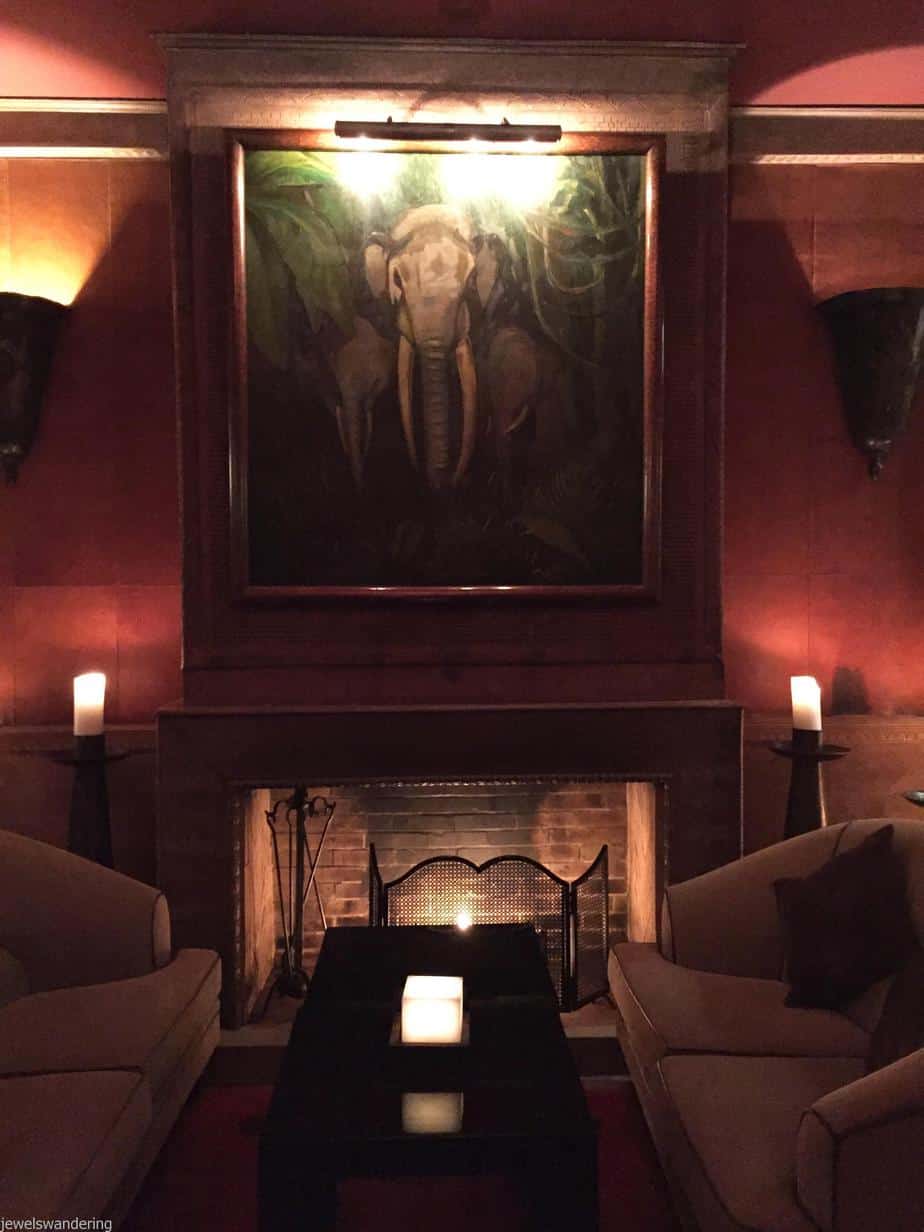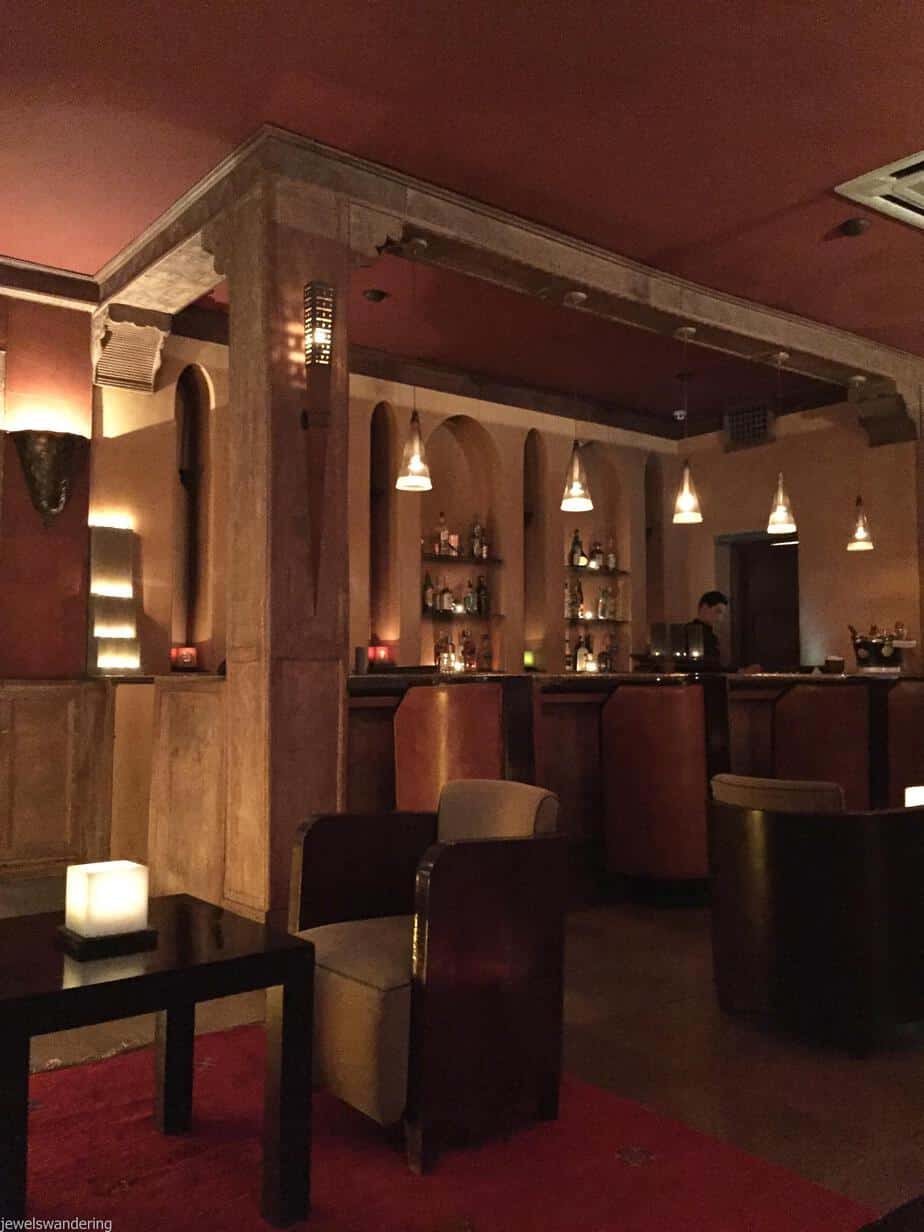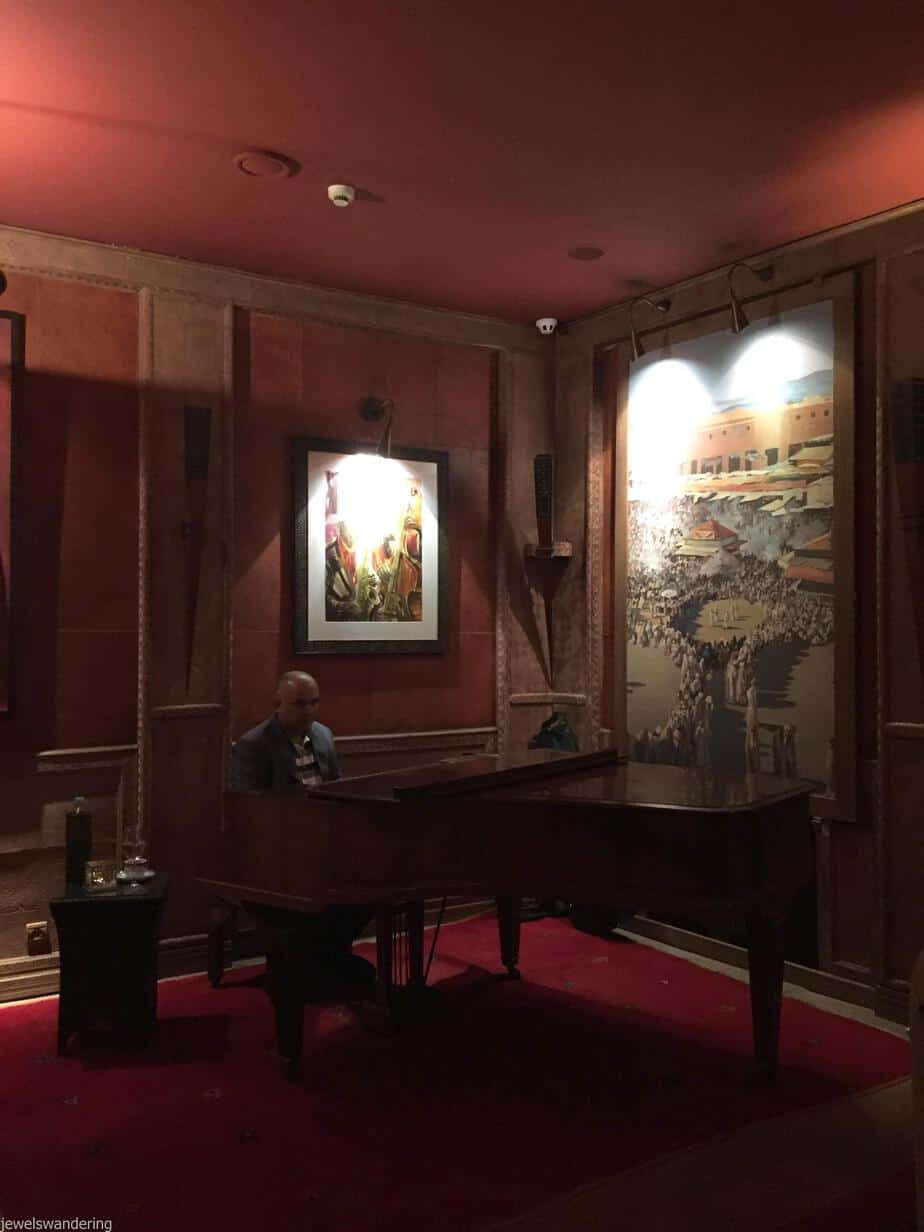 After our drink, we were told that our table was ready. And oh! When you book your reservations, make sure you book for the outside terrace.  Unfortunately the picture quality sucks, so maybe if you squint your eyes, the images will appear crisp and sharp! 😉 
It was the perfect setting for a date with my man. This was definitely the prettiest place I've had dinner in for quite some time and my only regret is that I cannot come here on a regular basis.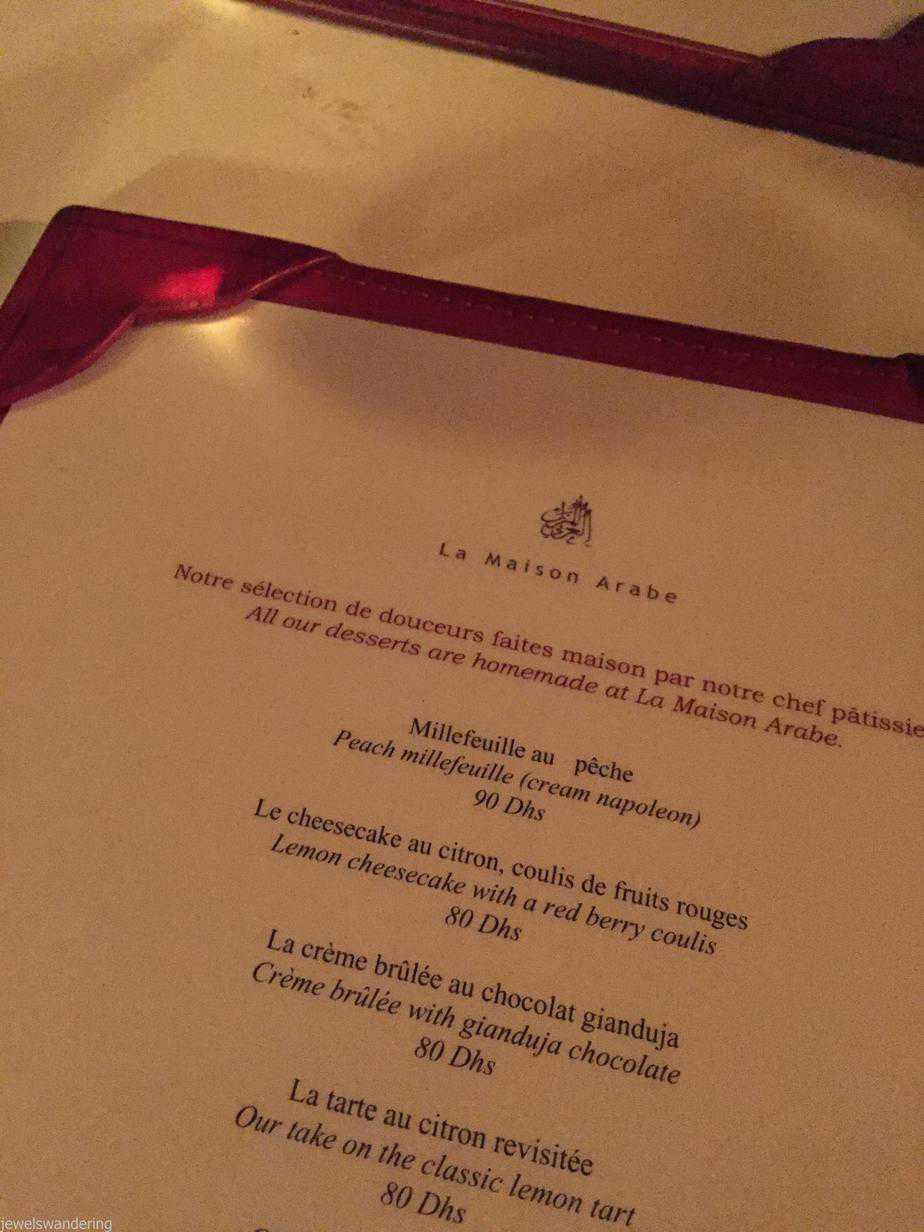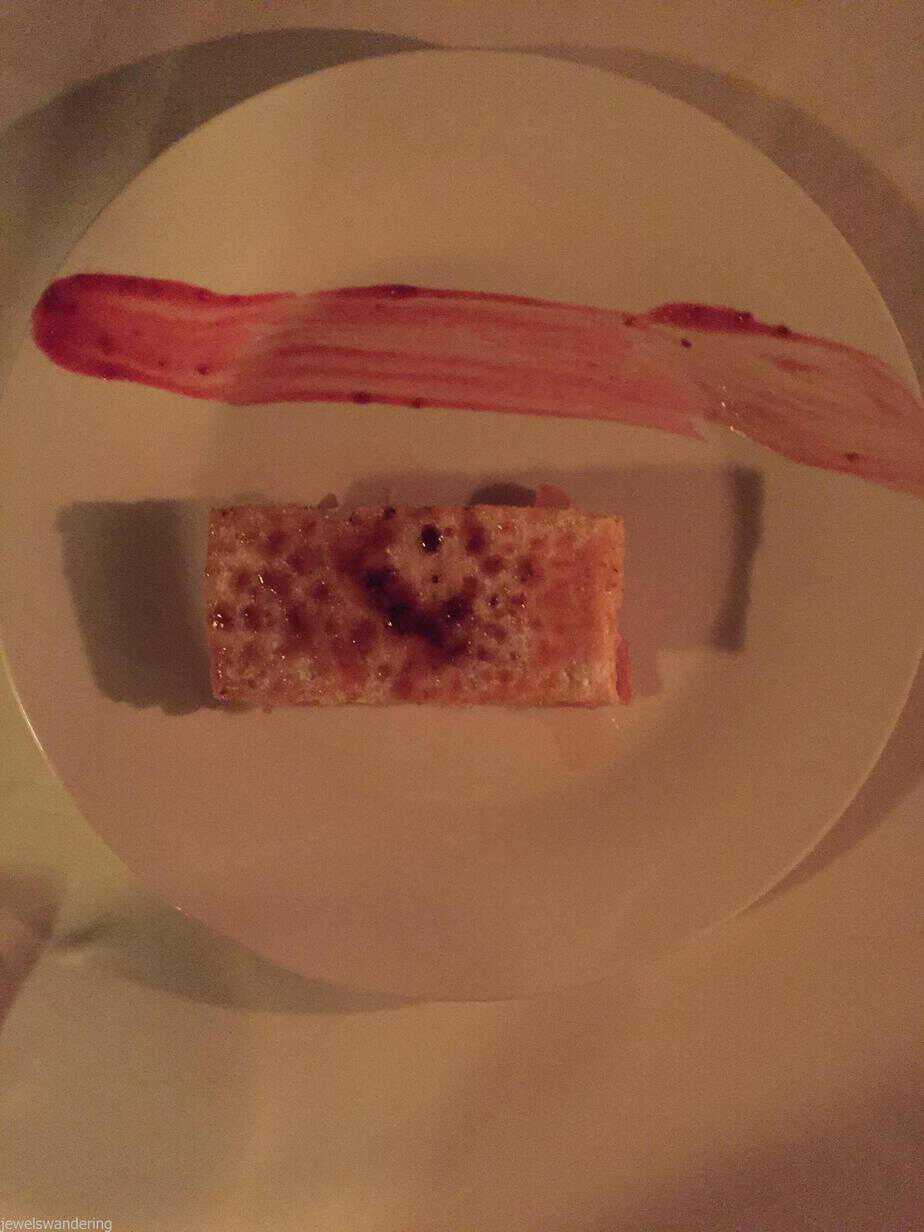 I went with the monkfish tagine and I forgot what Leroy had. Something to do with lamb (I'm not a massive lamb fan) and when he tasted his dish, he was smiling his head off. He's got really high standards when it comes to food, so most of the time when I ask him how something is, he always replies with "not bad".  This time, he was speechless. Totally good sign. 😉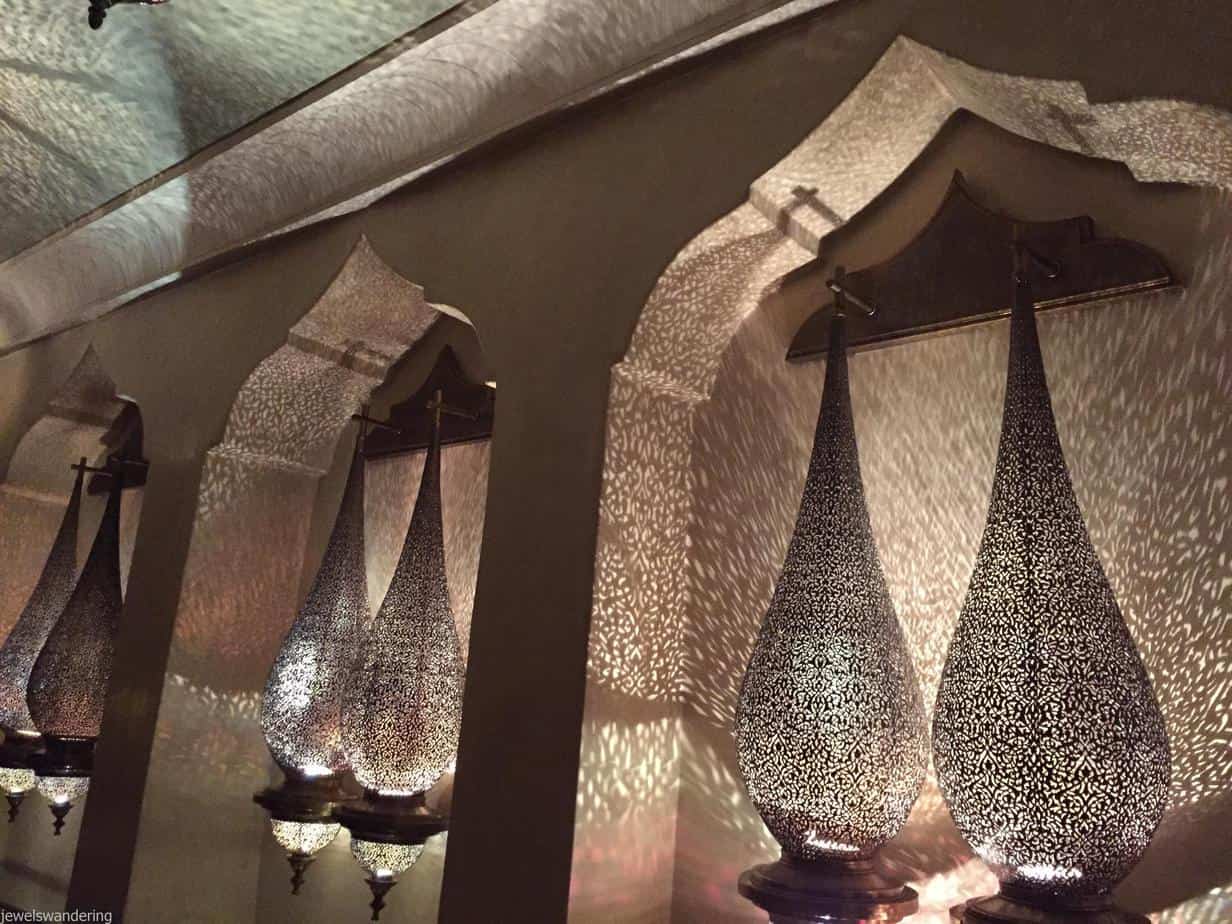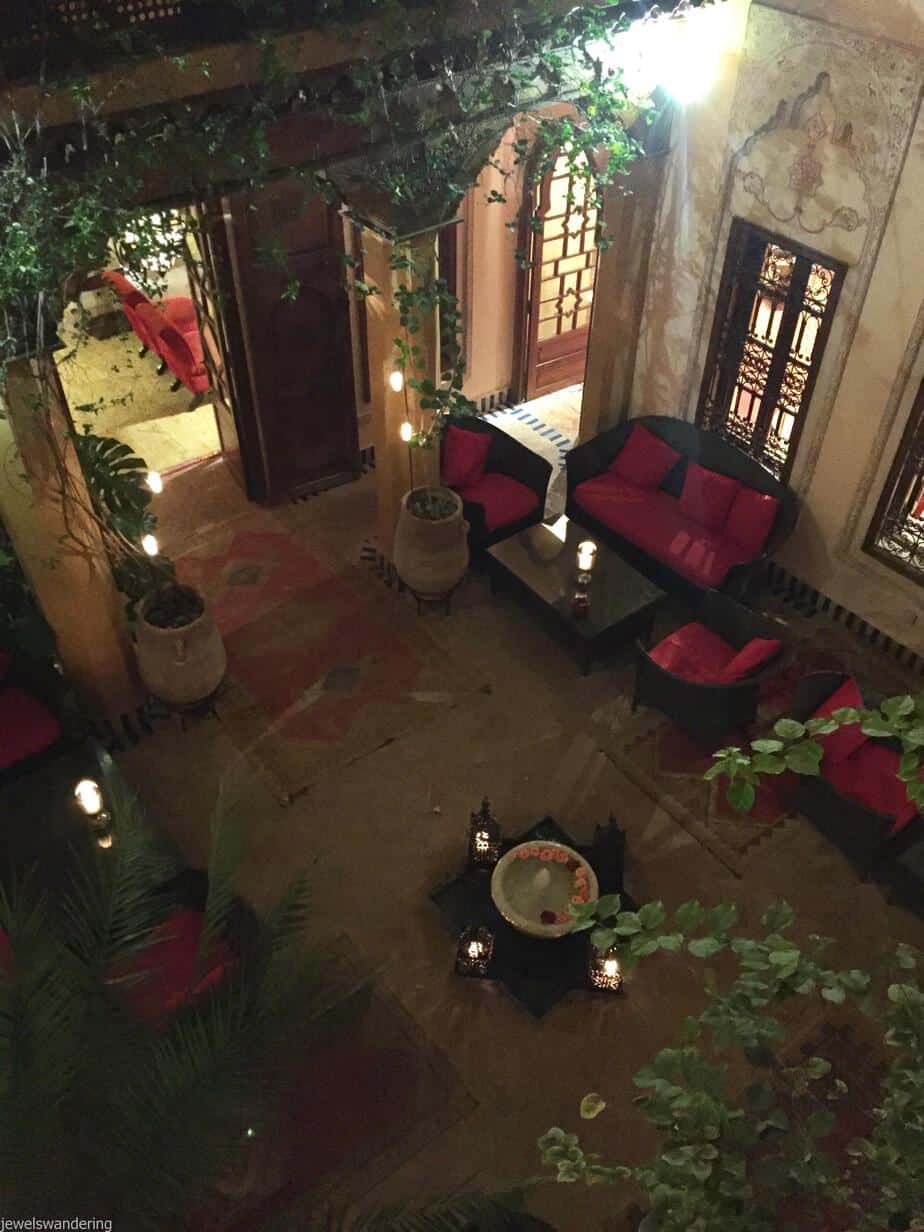 It was an early night for us, but our bellies were super full and we were very content with our evening at La Maison Arabe from the setting down to the service. It was hands down our favorite dining experience in Marrakech and one not to be missed.
With that, it's time to head to the airport to pick up Yasemin! I've got a couple of fun restaurants lined up for while she's here so I'm already hungry at the thought!
Have a great weekend, lovelies!