Happy February, lovelies! I am quite happy to be in this month, just because I felt like January dragged. It also didn't help that Leroy left at the beginning of the month and it was weird being by myself again. Though we know when we'll see each other again, it just seemed sooo far away. But in the middle of the month, Yasemin decided she would swing down to Singapore and finally visit me! So that was a totally fun weekend. 
I had spent the past 5 years trying to convince Yasemin to visit me, luring her with tales of sun, pool and drinks. Well, the weekend she chose to come, we had the great misfortune of having this monsoon hover over Singapore. I get that it is rainy season, but usually a storm will come through and be gone within a couple of hours.  This one decided it was here to stay. In my 5 years living here, I have never experienced that much continuous rain. Seriously depressing.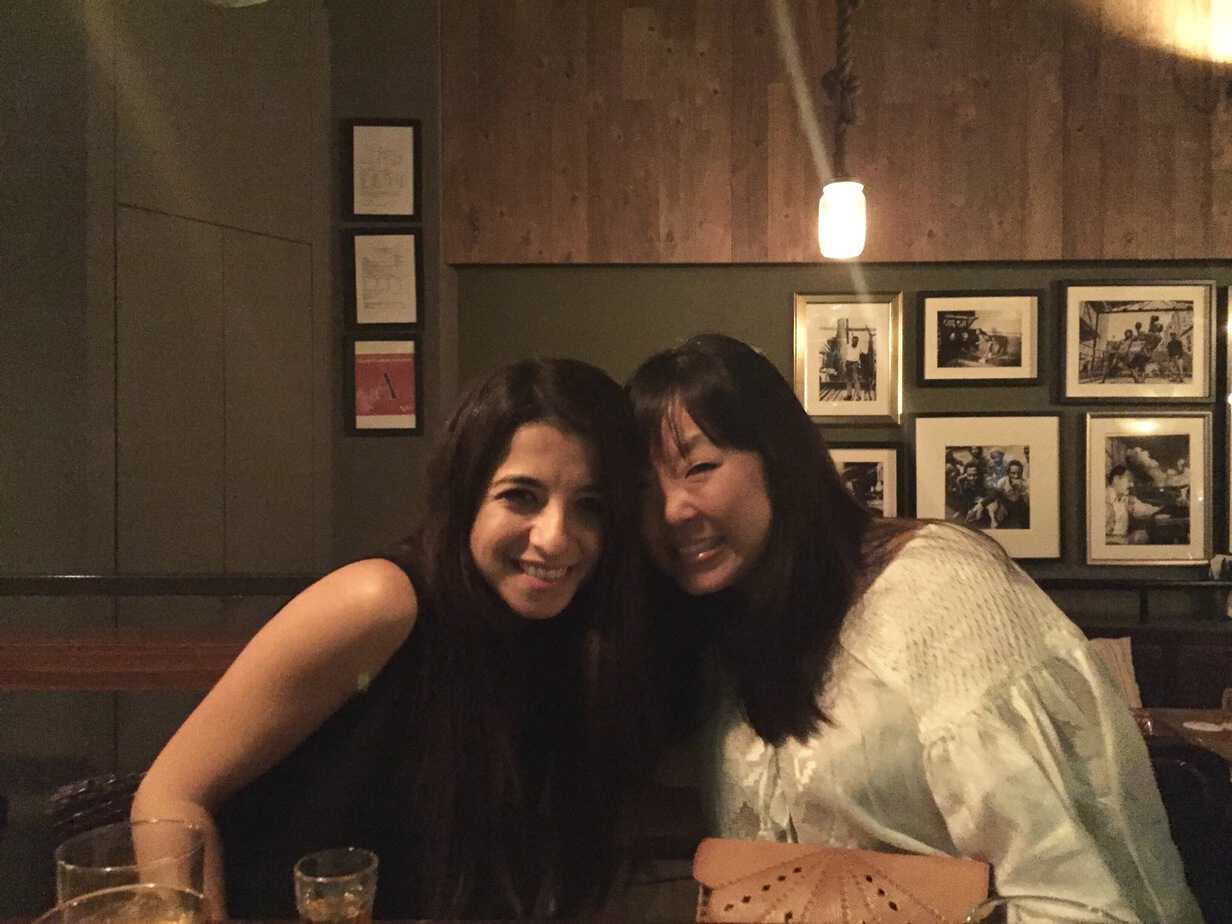 So what do you do when you're rained in? Eat, drink, gossip and eat some more. I mean, why not, right?
Our first night together – Friday – we went down to my favorite cafe and picked up where we left from before heading to one of my favorite bars. That being over a year ago when I saw her in London. And since then, she had gotten married and moved to Paris. How's that for an eventful year?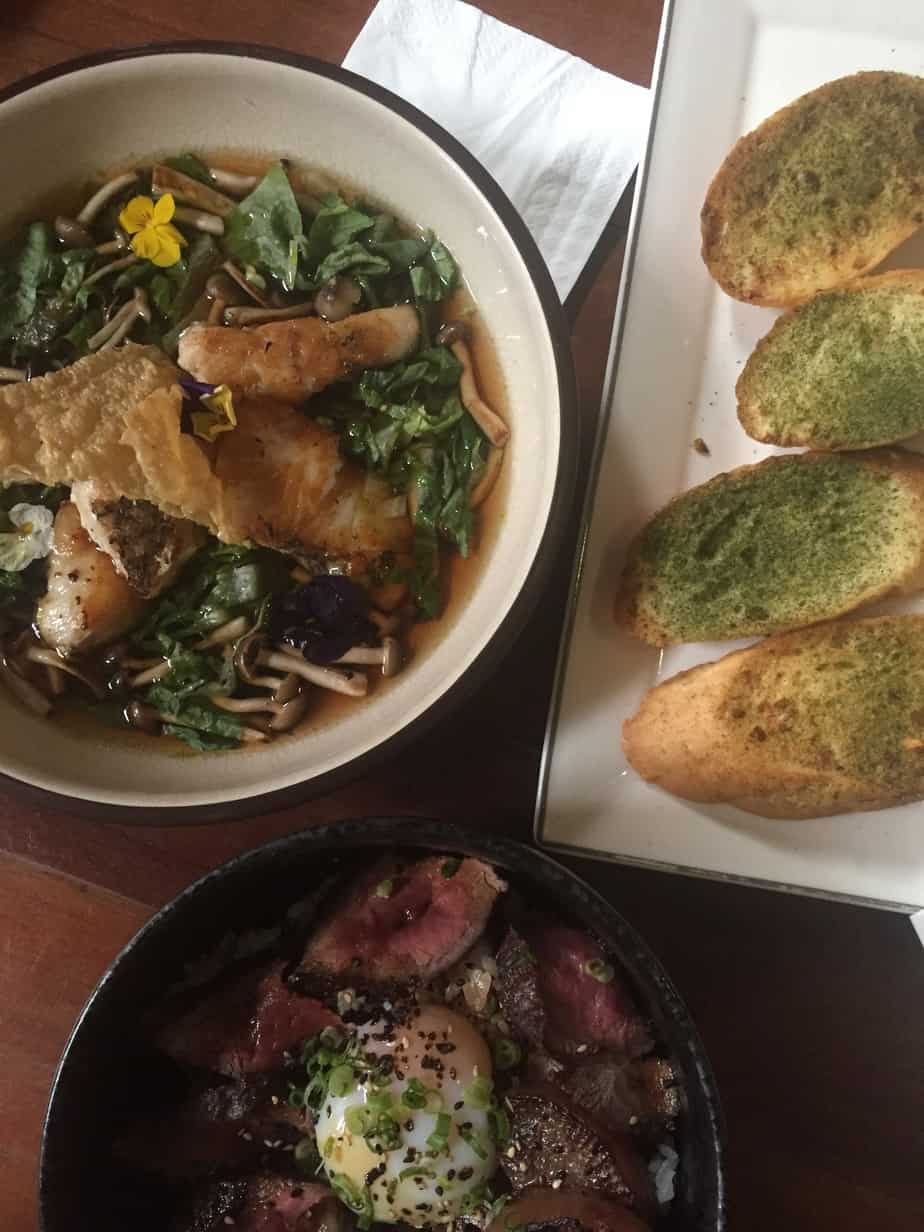 The next day we had a late start. Poor girl was really jet lagged and well, I definitely didn't mind having a lie in as well. When she finally woke up, I was starving and I may have rushed her to get ready.  I took her to one of my new favorite spots – Wheeler's Yard. The food there is seriously so.damn.good. Since we got there after the lunch/brunch rush, we were able to get seats as soon as we got there. We took our time. Conversation never runs out with this girl. And that's when the rain started, so we hunkered down for a while – until we realized that rain wasn't stopping anytime soon! So we went back to my house and chilled before dinner with a bottle of champagne. As you do… 😉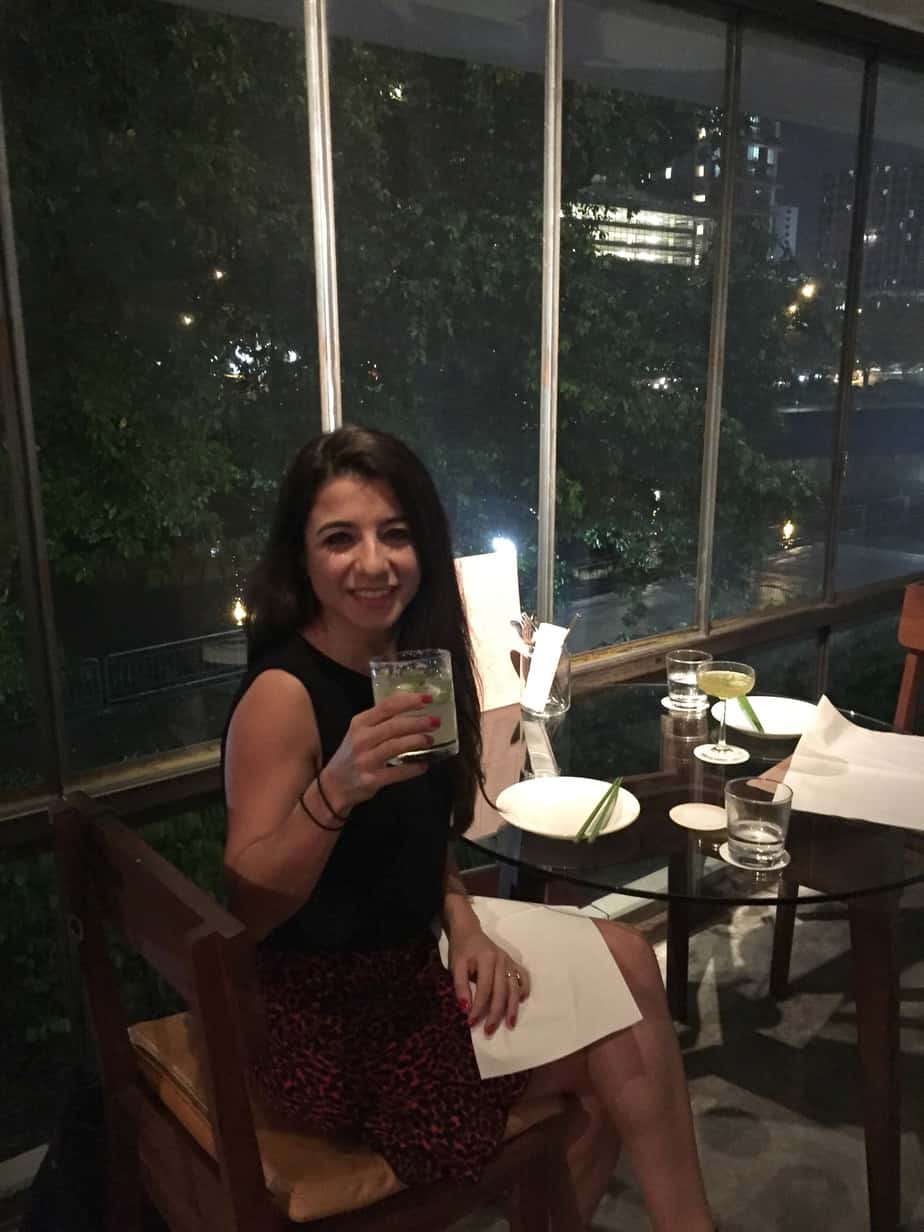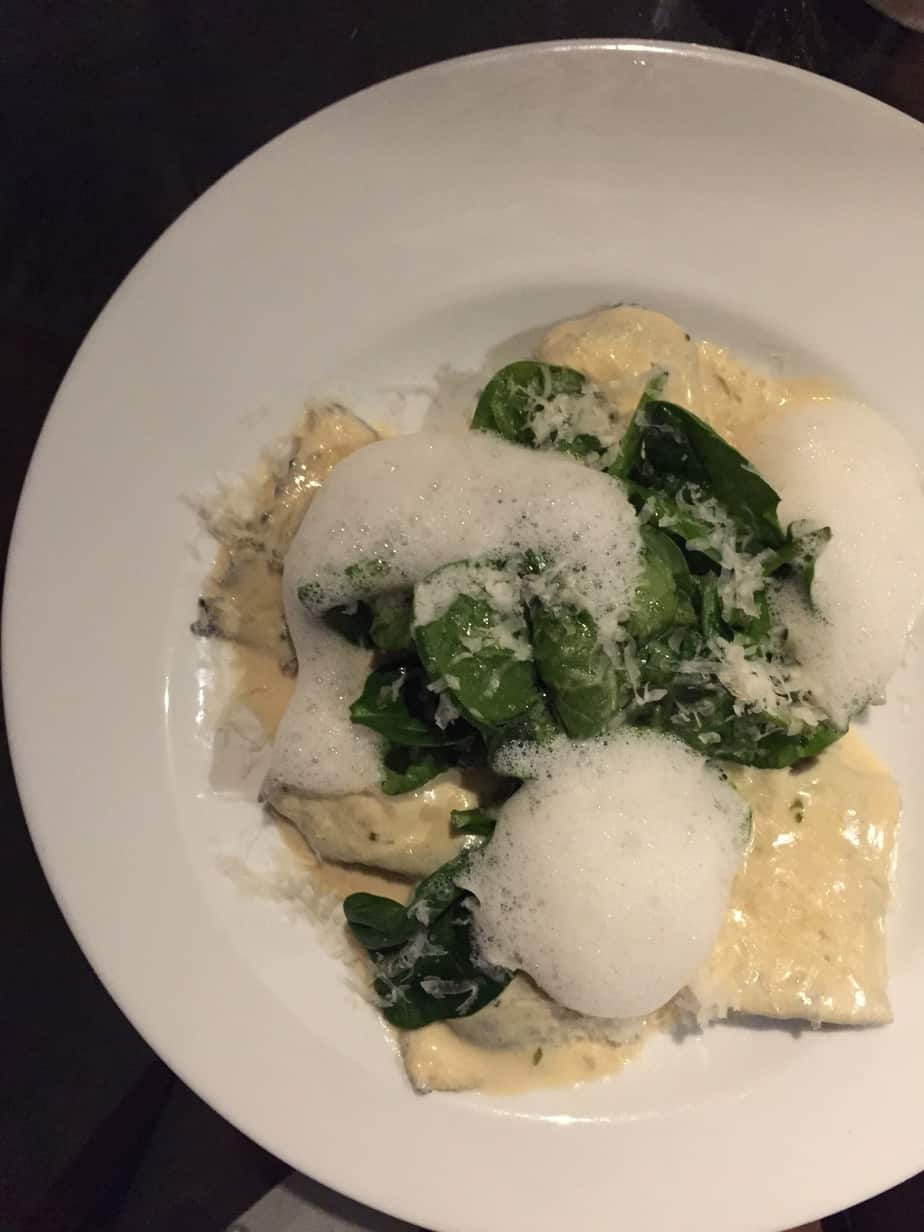 Well, with a guest in town, I took her to Kilo as it's been on my restaurant bucket list for quite some time now.  Oh man, it was soo yummy, though I think we were slightly ambitious with the amount of food we ordered. Though that prawn ravioli with sake butter sauce was wow.wow.wow! I want to go back and just eat that all night long!
The next day, we geared up for the free flow Bloody Mary/Cocktail brunch at Manhattan. That was also on my bucket list and on another friend's bucket list, so we rounded up the troops and we had a lazy Sunday brunching away. It was raining after all. 
I had to work on Monday and unfortunately the jet lag was still kicking her ass, so we had a quiet night in on Monday with some pizza. The next day, she was off so we met up for lunch at ME@OUE where she could get the views of Marina Bay Sands from high above. But it was still raining, so it was a very dreary view. Though my tasty leek salad made for better eye candy, I think.
I totally failed in getting a picture of us up here, but oh well. So did she see much of Singapore? Nope. But that's ok. It was a weekend for us to catch up over good food and drinks. After all, what more could you want?!
Hope February kicks off in the right direction for you…