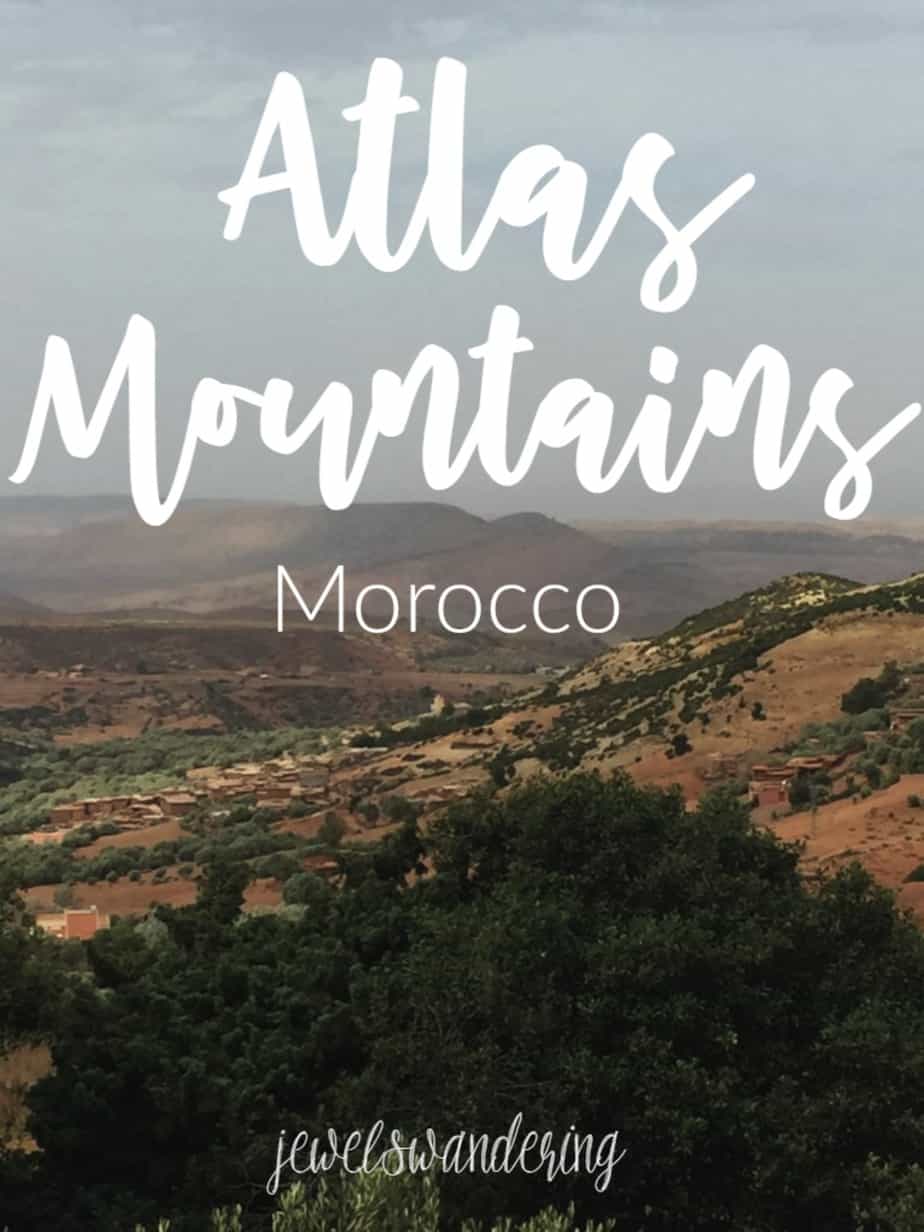 Yess! We made it to Friday and I couldn't be more pleased. Though I'm not too ecstatic about spending my Saturday morning at the dentist tomorrow, but gotta try and keep em pearly white, you know? Anywho, you're definitely not here to read about my dental appointment, so let's head over to the Atlas Mountains! And yes, I am almost done with my Morocco posts, but not quite yet – though we are finally in the second part of the trip. Happy days!
Let's take a trip through the mountains, shall we?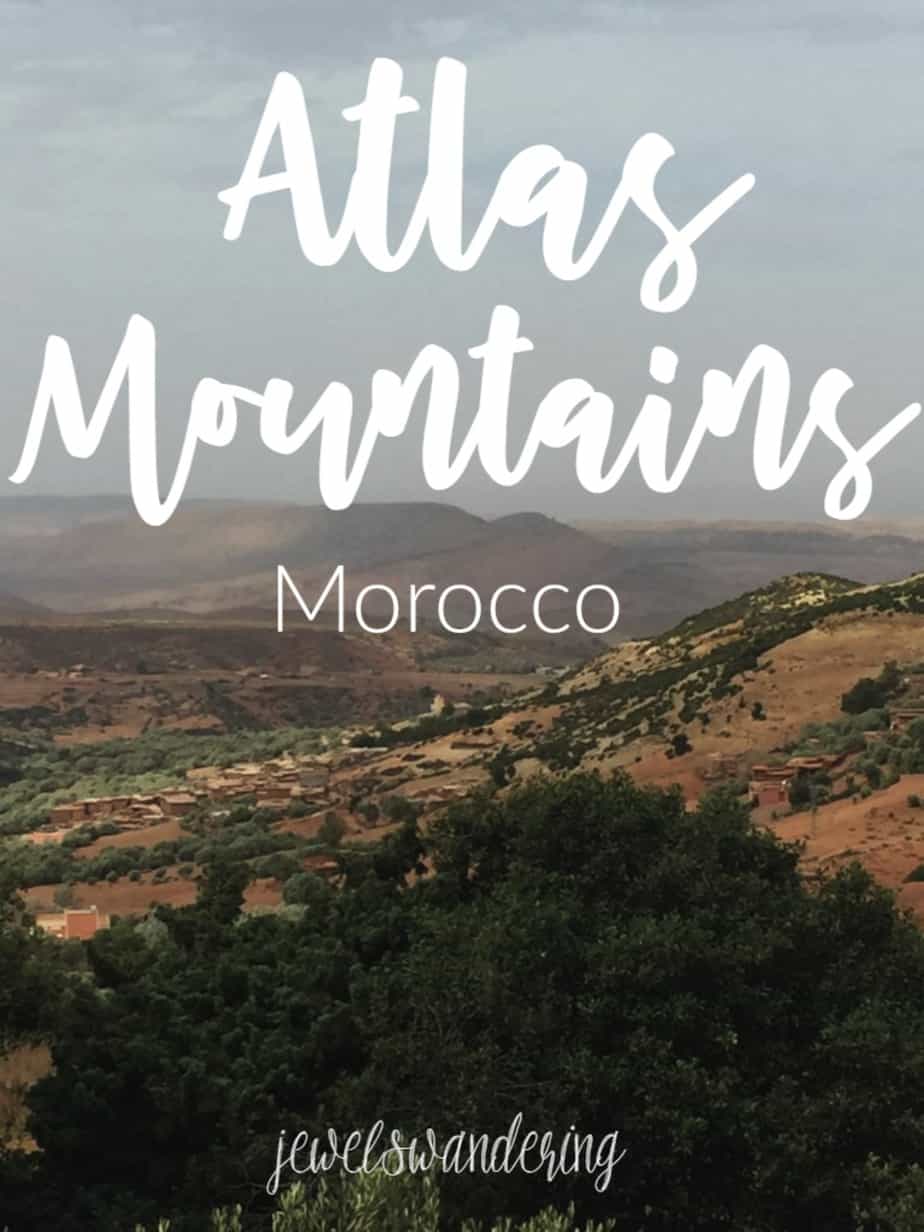 We left Marrakech sort of bright and early on a Thursday morning. There was about 11 of us carrying on to the Sahara portion of the trip and we were ready to hit the road. Oh boy, little did I realize that that entailed a road trip around Morocco. If you look on the map, Morocco looks relative small. HA And mind you, I was still down with a cold and I was feeling it! Especially my ears as with the changes in altitude and congested sinuses…
Anyway.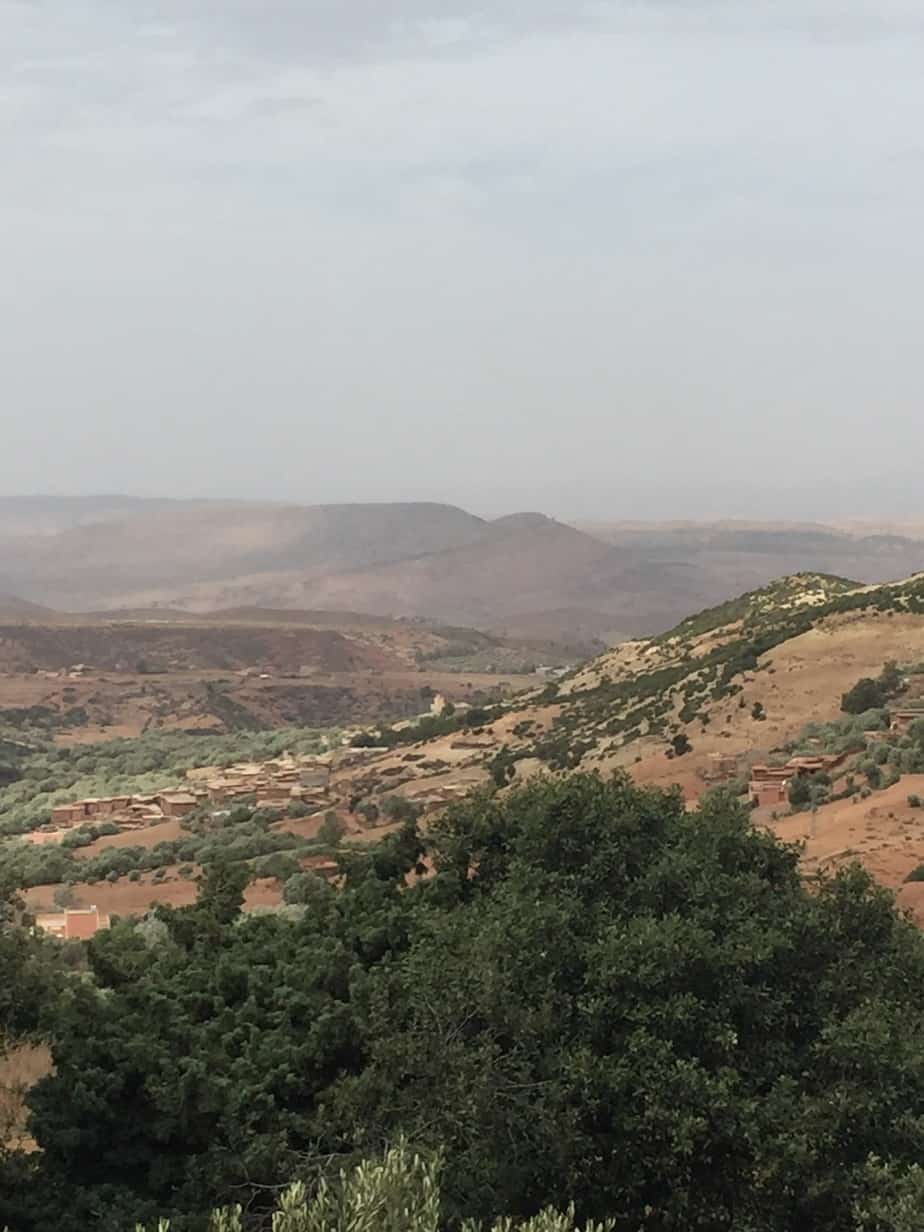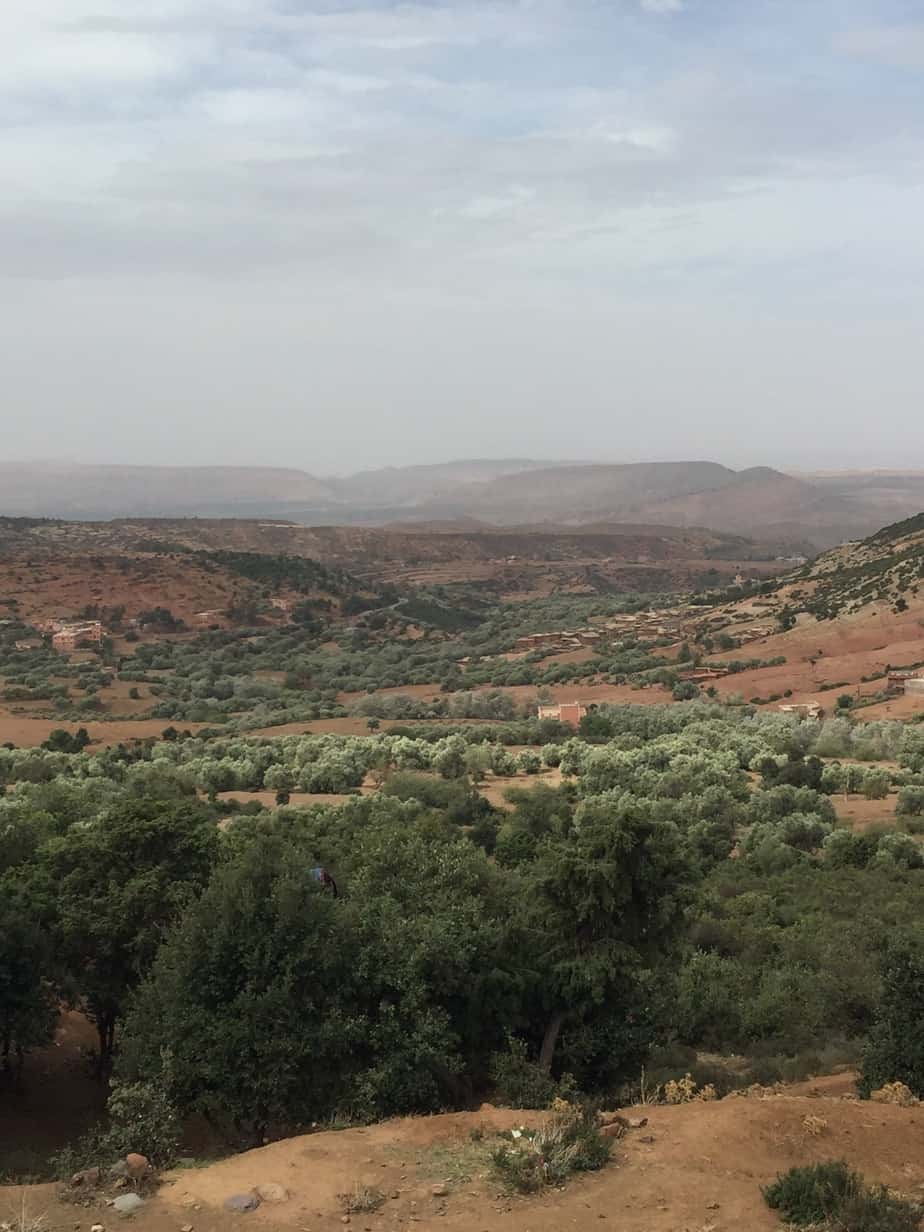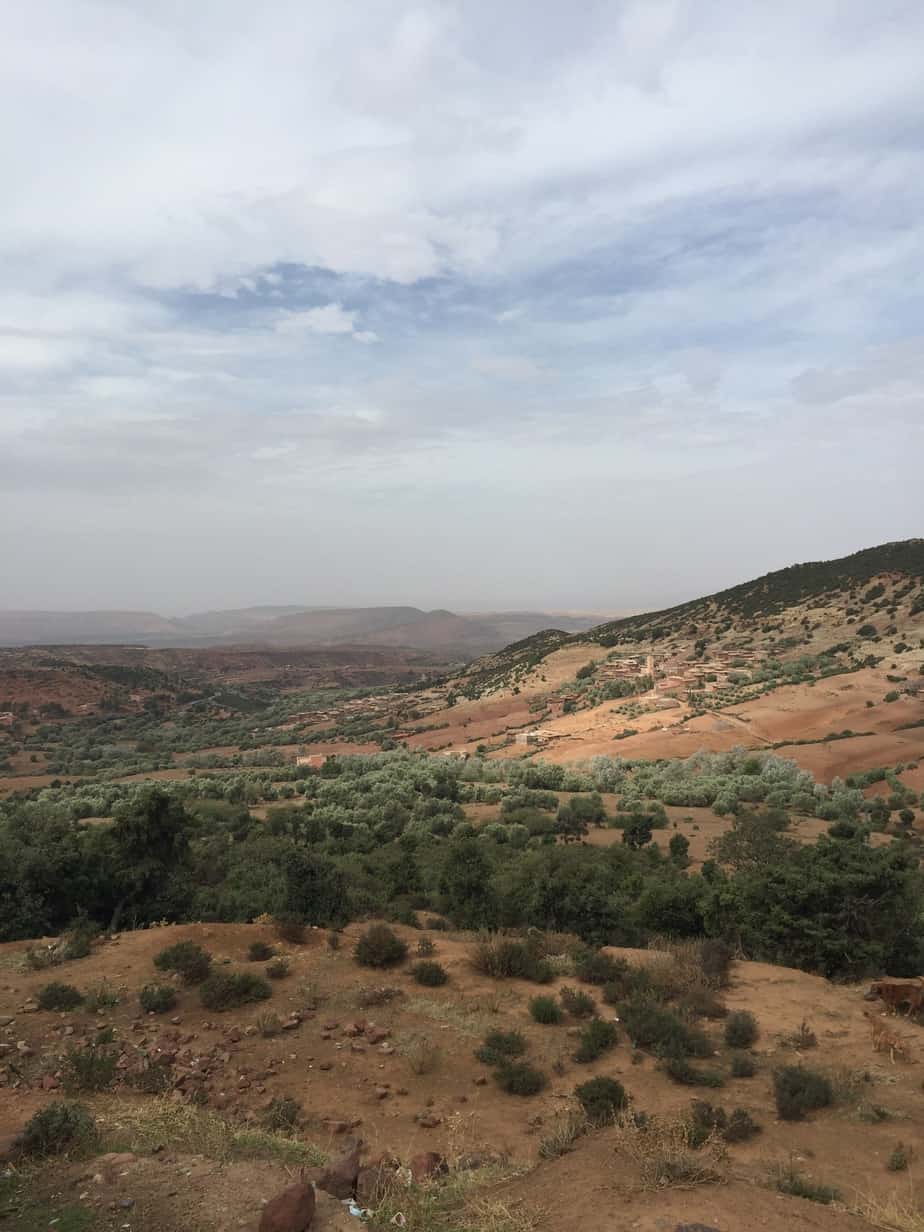 If you look closely, you can see a small town in the pictures. Traditional Bedouin houses made out of clay. We passed through so many of these villages, it was absolutely gorgeous. But also a big realization that we don't all live in comfy houses, etc. I don't think I can live like them as well, I'm now spoiled by the comforts of modern society. So shoot me!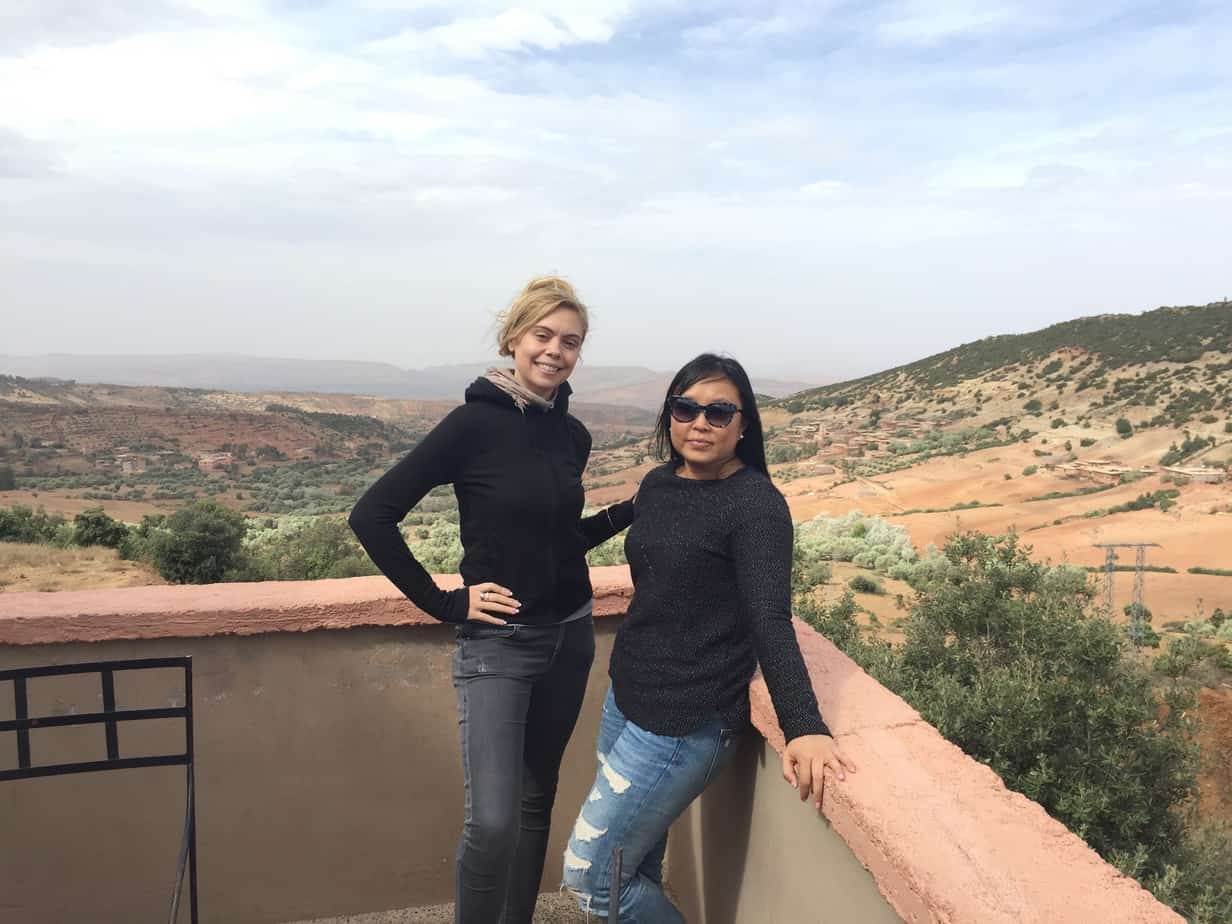 That's Penny! She was the gorgeous bride for which I was the maid of honor for!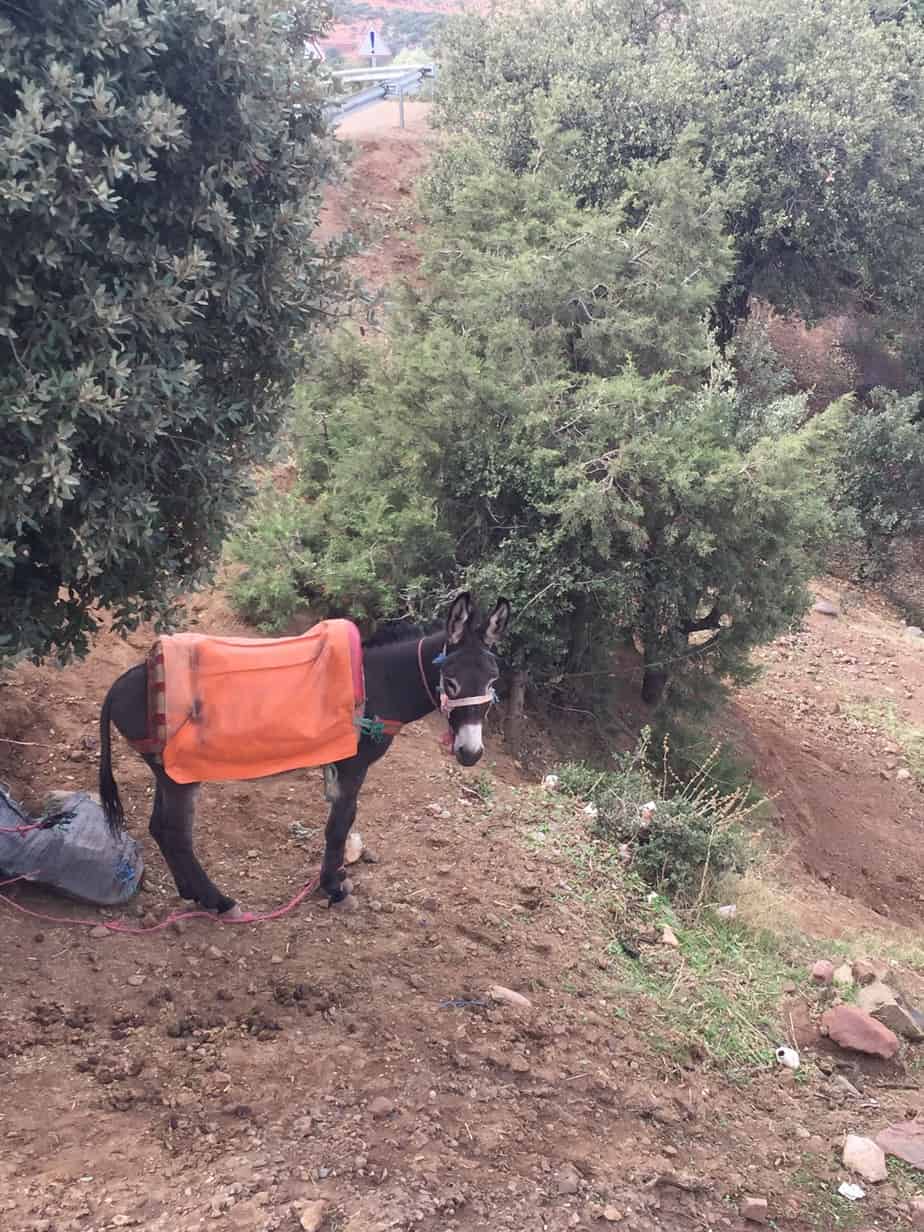 I think donkeys are adorable. I definitely saw a lot of them in Morocco! This is where we stopped for a short break as would you believe we were on the road for about 9 hours? FML. Oh, and here's a nice little panorama for you! You are welcome. 🙂 
After our rest stop we started going up the mountains and as I said, my ears were starting to suffer. Popping away like pop rocks. Or I could barely hear a thing because they were so congested.
I mean, are those roads windy or what? Unfortunately you can't really tell high how in elevation we were, but it was decently high. A quick Google search tells me that the highest peak is over 13,660 feet. Not too shabby! It was pretty chilly up there and it does snow, but it wasn't snow season just yet! 
And really, it was just breathtaking watching this beautiful landscape whizz on by.  We saw countless villages scattered around the mountains and  it was totally amazing seeing how some of the world still lives. But the thing is, a lot of them still choose to live this way as if they really wanted to, they could feasibly escape to the major cities – Fez, Casablanca, Marrakech, etc.
I won't bore you with more pictures because they do end up looking a bit samey after a while. But while Marrakech was fun and exciting, I fell head over heels in love with Morocco because of the Atlas Mountains and the Sahara. I still dream about it and when, rather IF I get the chance to head back to Morocco, I would love to spend more time in these villages instead of Marrakech.  Leroy and I are constantly reminiscing about how absolutely amazing this part of the trip was.  It was truly magical.
Ok, I'm signing off now before I get completely sappy. HA
Have a great weekend!