Atauro Island
I admit, Atauro Island was not my first choice when I was looking at places to go in East Timor.  In fact, I really wanted to head to Jaco Island but I was advised not to as I was on my own.  Not only is it a trek to get to, but it's expensive and not safe.  With that information, I had to rethink my options and I ended up heading to Atauro Island instead.  Well, I am SO, SO glad  I did because I fell in love, again.  Maybe I fall in love too easily? Hmm.
I went to Timor with no real set itinerary.  All I had confirmed was that I was doing my advanced open water course and that was that.  I would figure it out on the ground and wing it.  I was going on an adventure after all!!
Getting to Atauro Island
Atauro can be reached either by speed boat or by ferry.  The Nakroma Ferry is the cheapest option ($4) but only leaves on a Saturday and takes 4 hours and so that definitely was not going to work.  You can book a speed boat through the Dragonboat guys but they don't leave every day, so you'll have to check their schedule.  I think Dragon Boat was maybe $38 one way? I can't remember now, but I was trying to get to Atauro via this option, but unfortunately they were not operating on the day I wanted. Womp womp.
The other two options are through Compass Charters but for whatever reason, they weren't going on that Tuesday either or you can call the guys who run Beloi Beach Hotel and they will bring you over, but they are the most expensive option at $90 return.  But Des (my diver instructor) couldn't get through and I just thought, sod it! I was disappointed but what can you do? However, as luck would have it, the morning I wanted to go, I was woken up by Des.  He had gotten me on a boat to Atauro after all through Neyl of Beloi!  Whoop whoop!!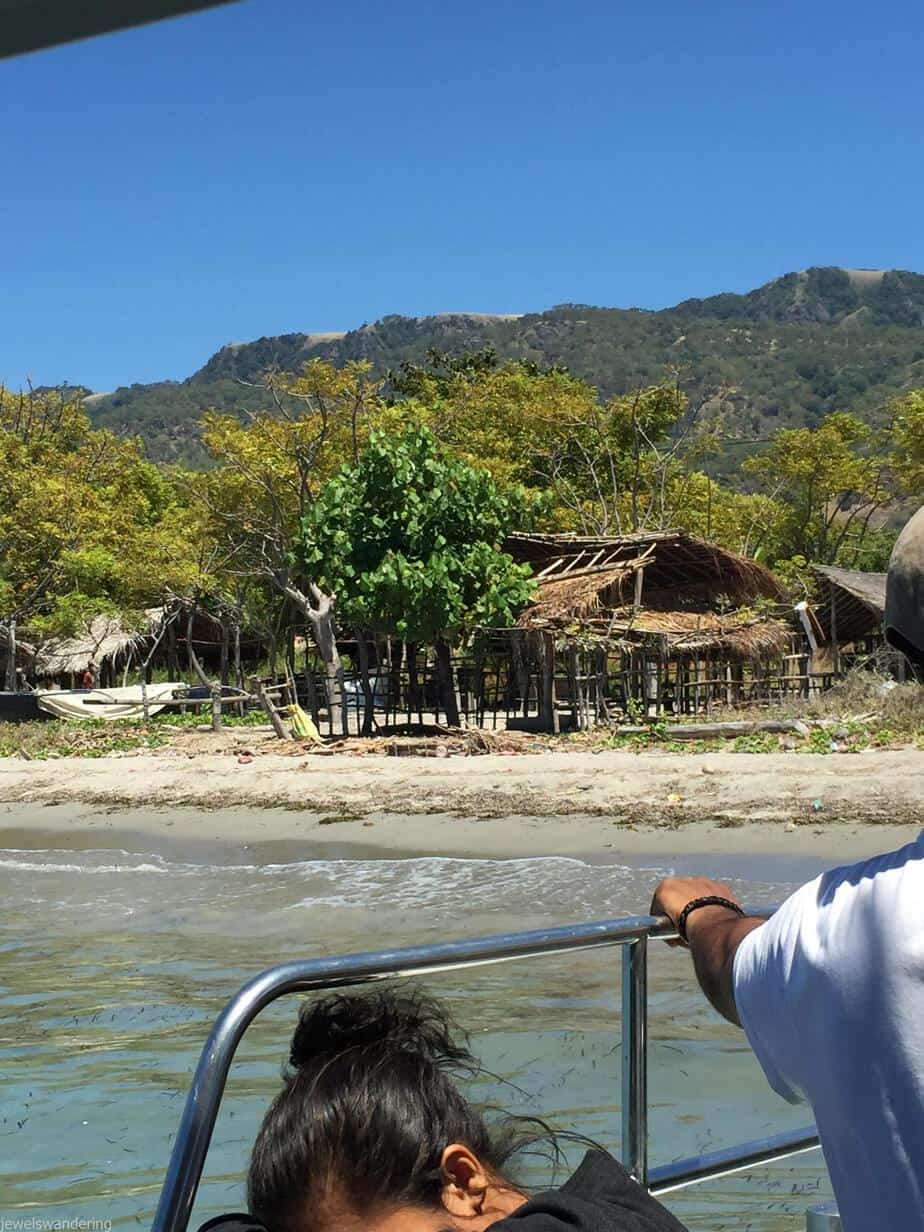 There's not much to on Atauro Island.  A couple blog posts I found suggested you just go for the day, but I wish I had spent two nights there.  Why? Because I went diving and that ate up my time exploring the actual island, but wow oh wow! Diving in Atauro was fuckn epic! And because I didn't arrive on the island until about 1pm and my boat left the next morning at 10:30am, I missed out on heading to the beaches that looked amazing.  My new friend, Eugene, had just gone a few days before and sent me a ton of pictures and my jaw just dropped.  Oh well, I guess I'll have to save that for another time!So after I was done with my dive, I walked around and had a little wander.  I discovered a little village where the locals live very simply, after all, East Timor is one of the poorest countries on earth.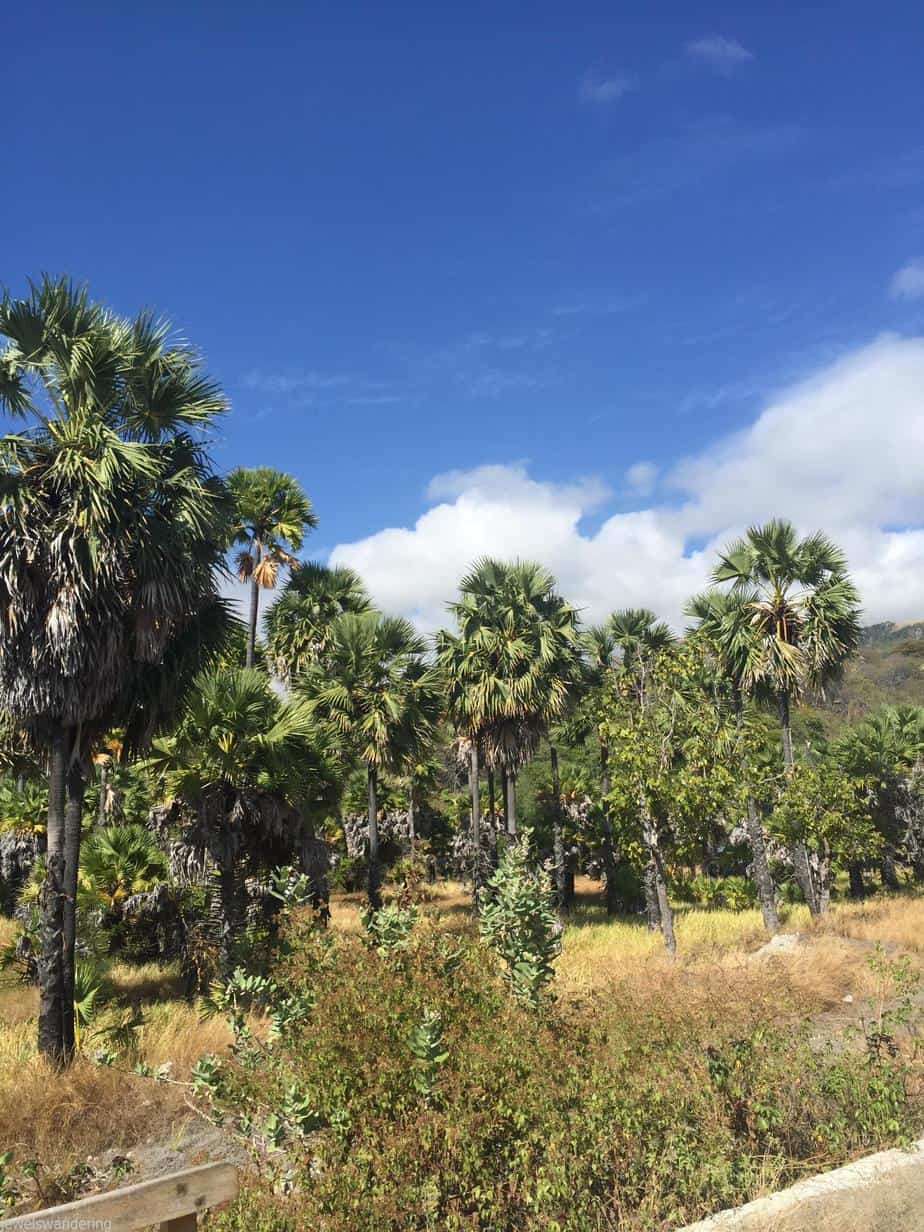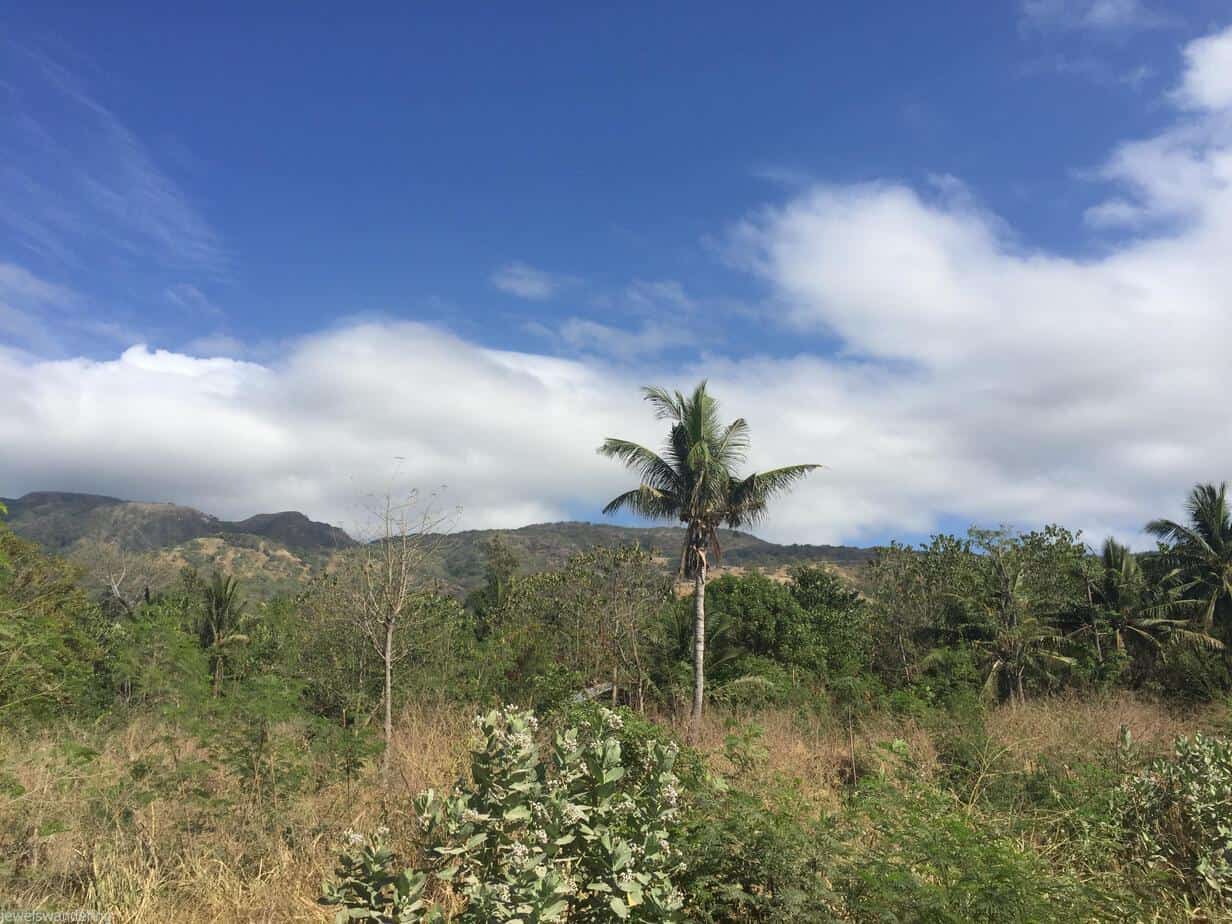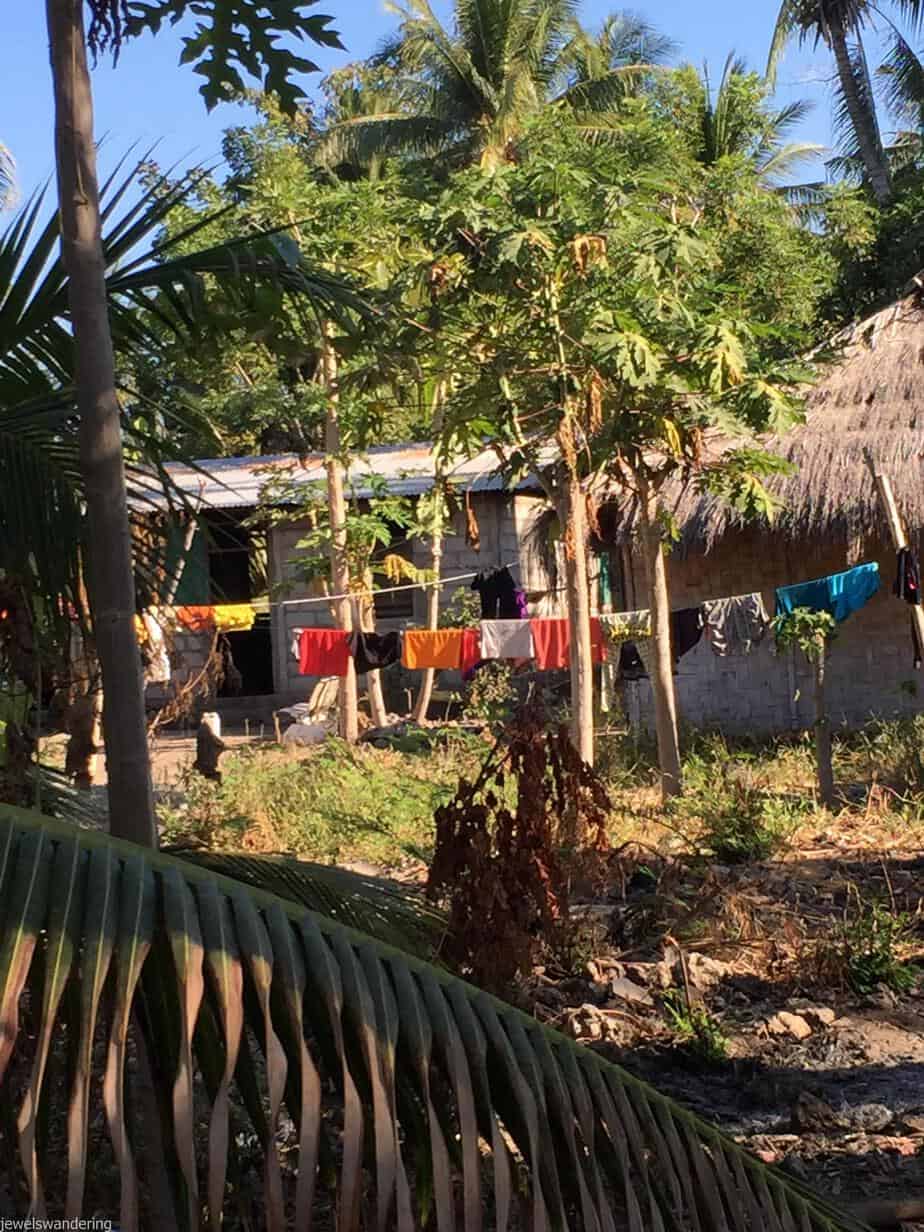 You do see goats, chickens and pigs running around the island.  You'll see them in Dili as well.  This one was obviously a naughty pig as it warranted him being tied up! You can also see that the houses have thatched roofs; those who live in concrete houses I guess tend to have more money, but they're all very basic houses.  Can you imagine living in these types of conditions? We are so used to having running water, electricity, bathrooms – could you do without it?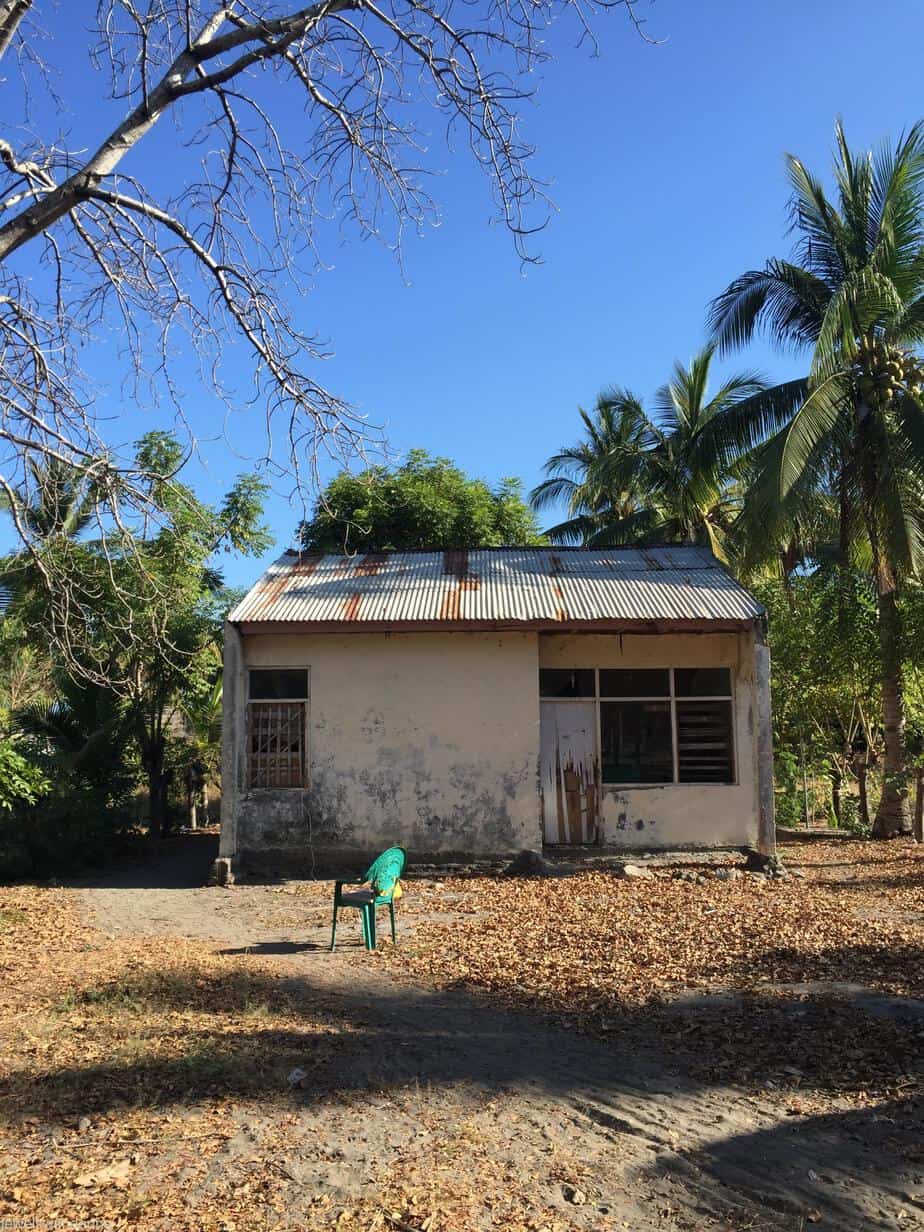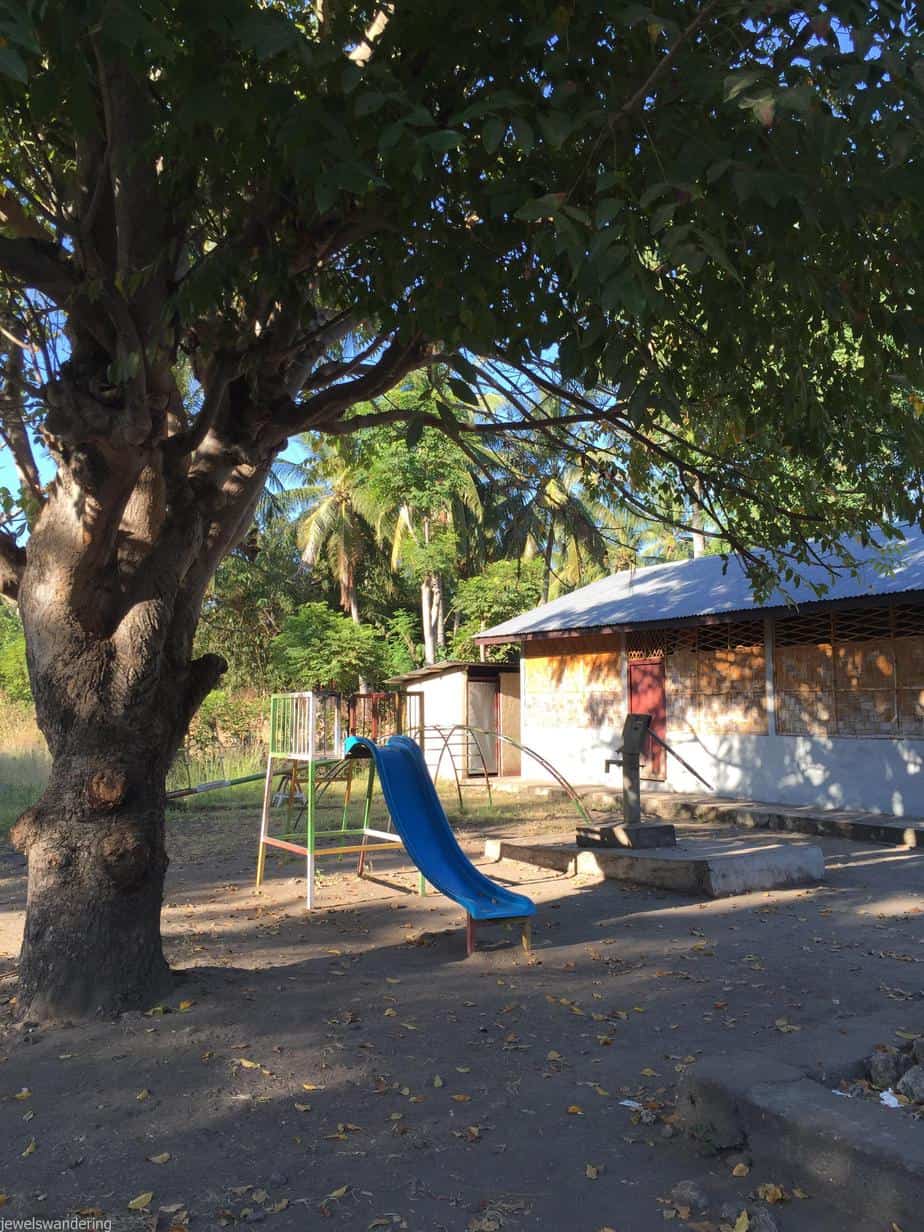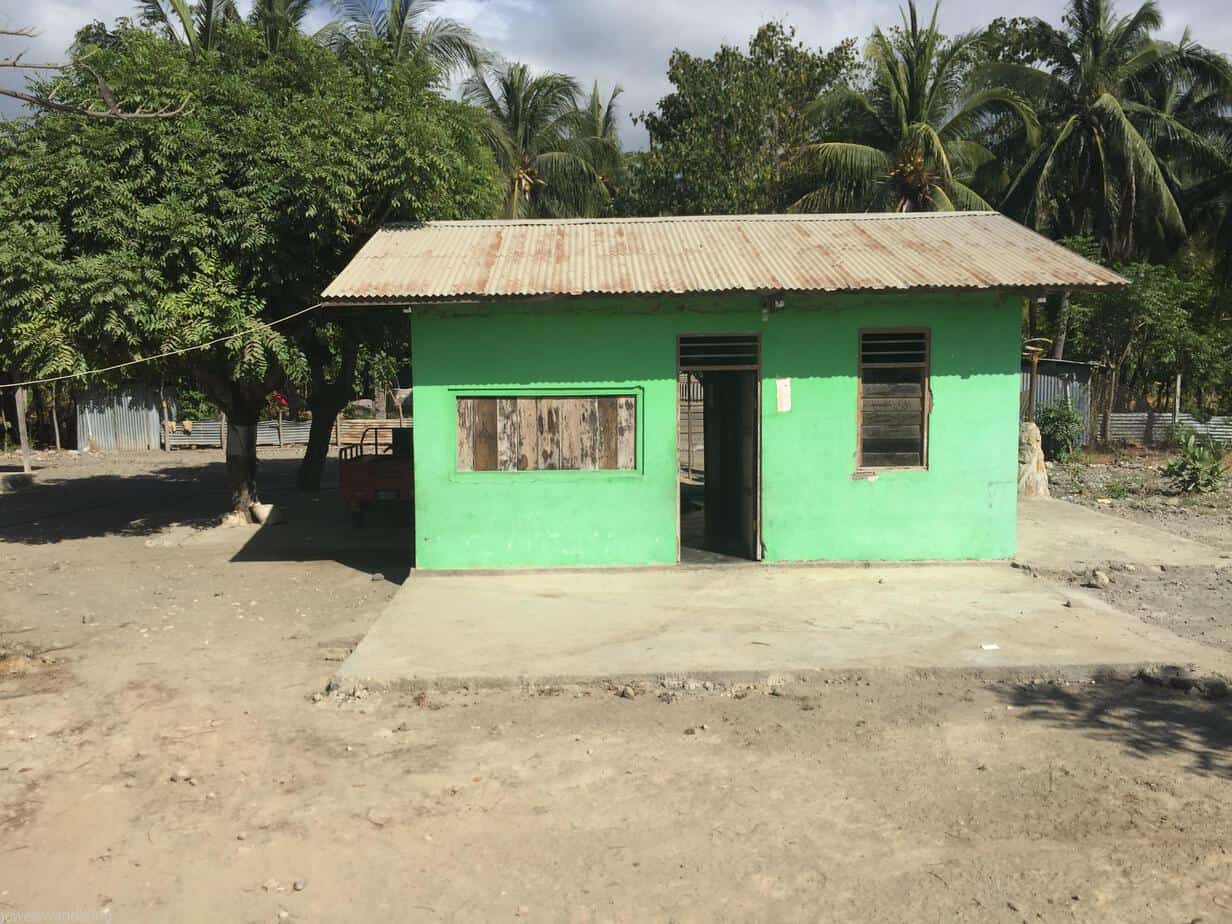 I walked down to the beach.  It's not one of those Instagram worthy beach – you know, the white sand with the crystal blue waters? The sand was meh and water was blue but nothing to write home about, right?  There were a group of small boys playing football, they were so cute.  And they also looked at me and were fascinated by my appearance.  I may have been a tourist to their country, but I was definitely an attraction as well!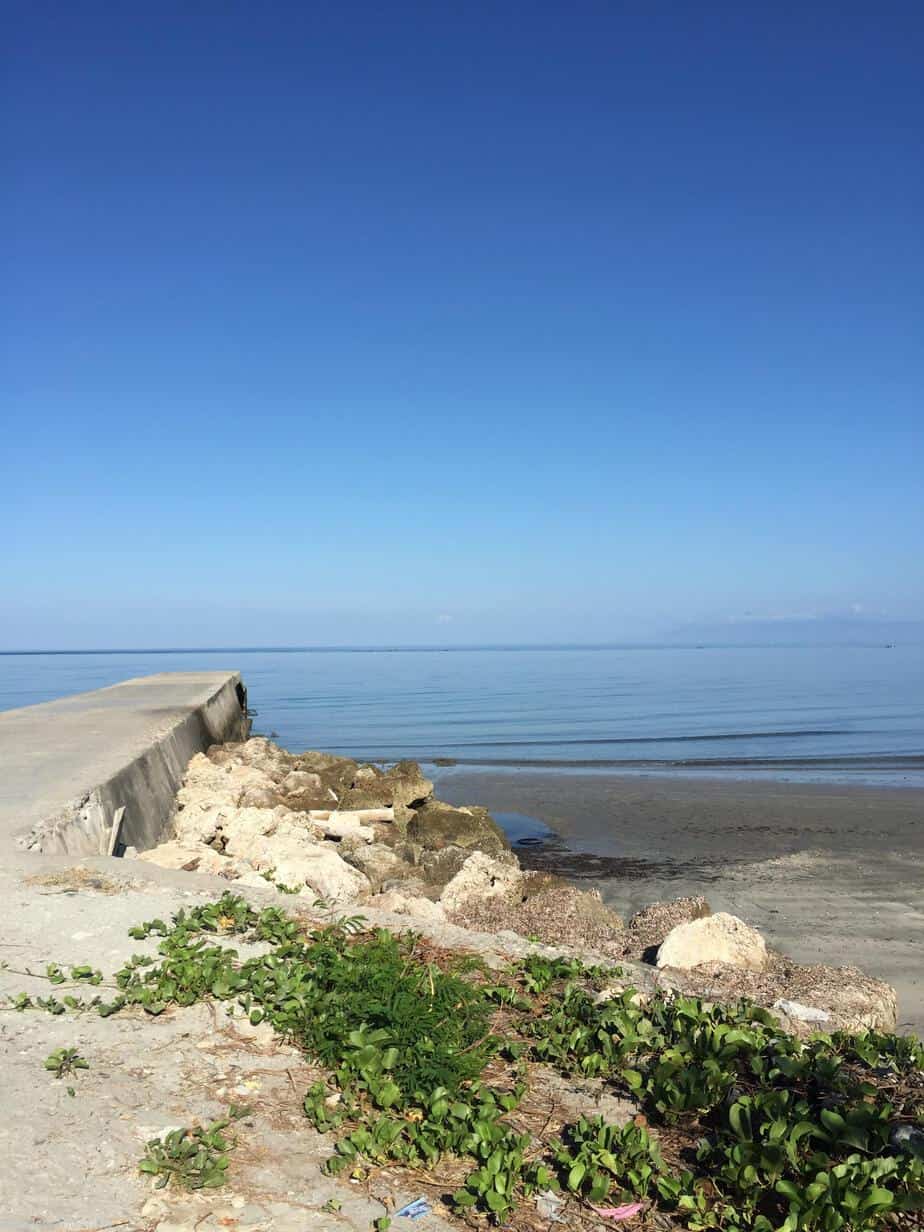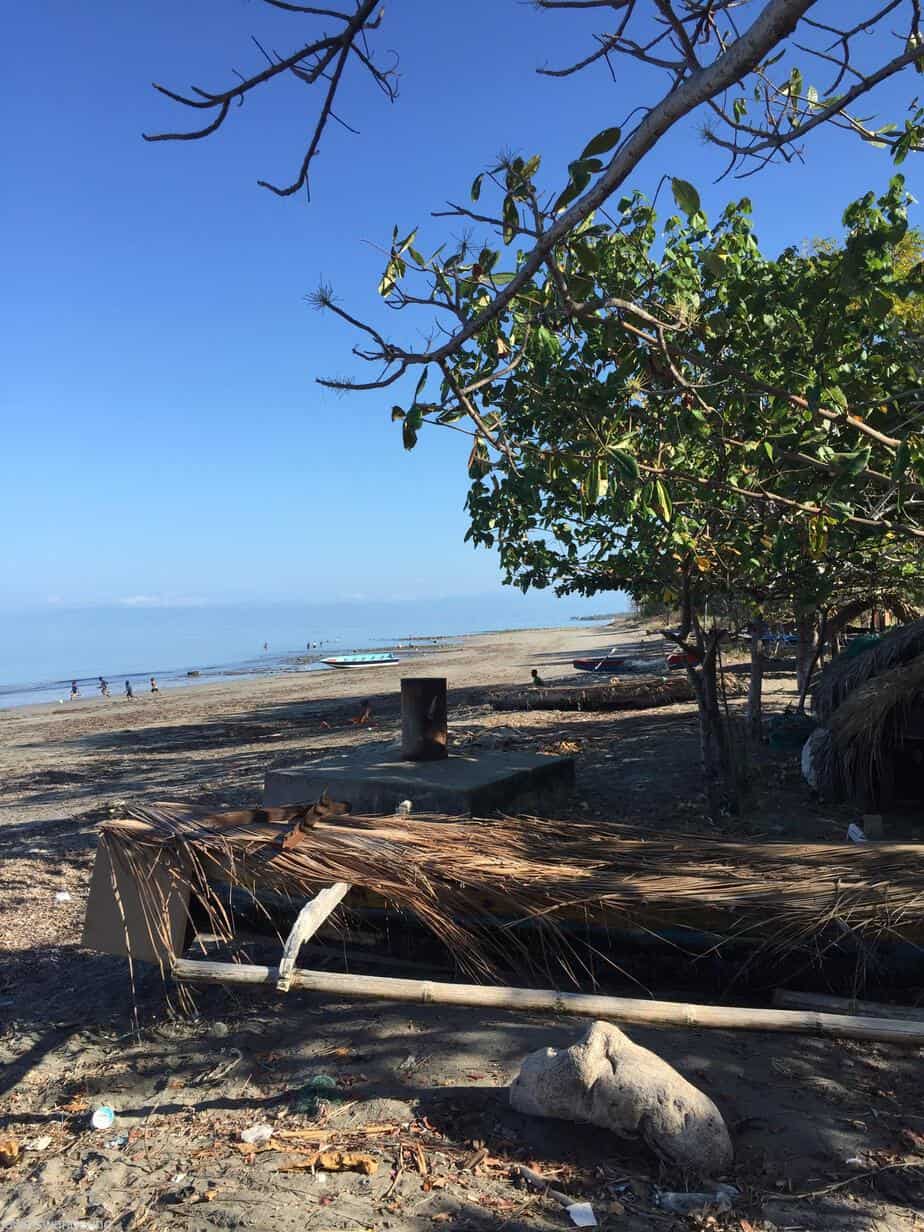 My time in Atauro was short and sweet, but that night I had the great fortune of attending Atauro's first concert ever. The government threw a concert as that day, 30 August, was Consultation Day – the day that they voted for independence from Indonesia. Funny thing is, I rode over on the boat with the band! But at that time, I didn't realize they were going to be performing that night!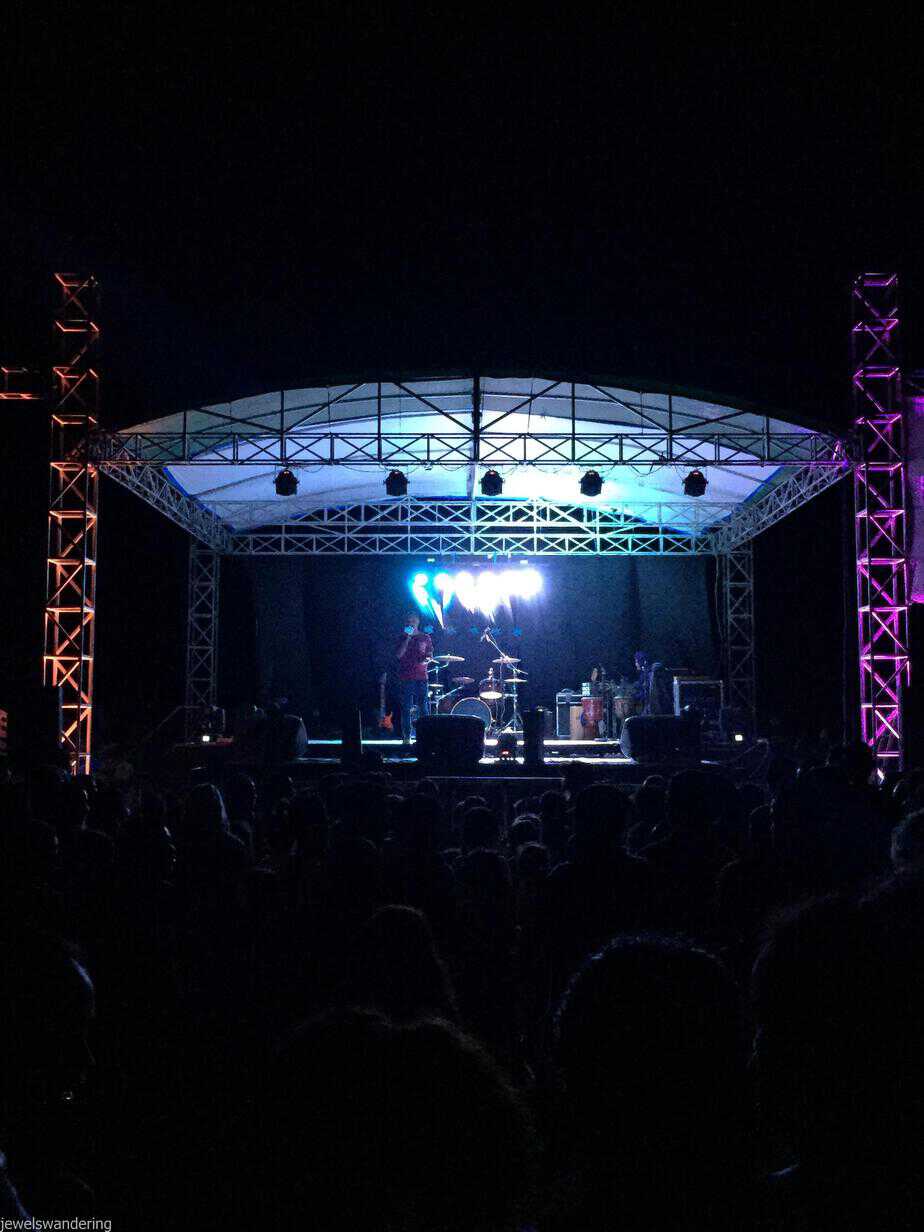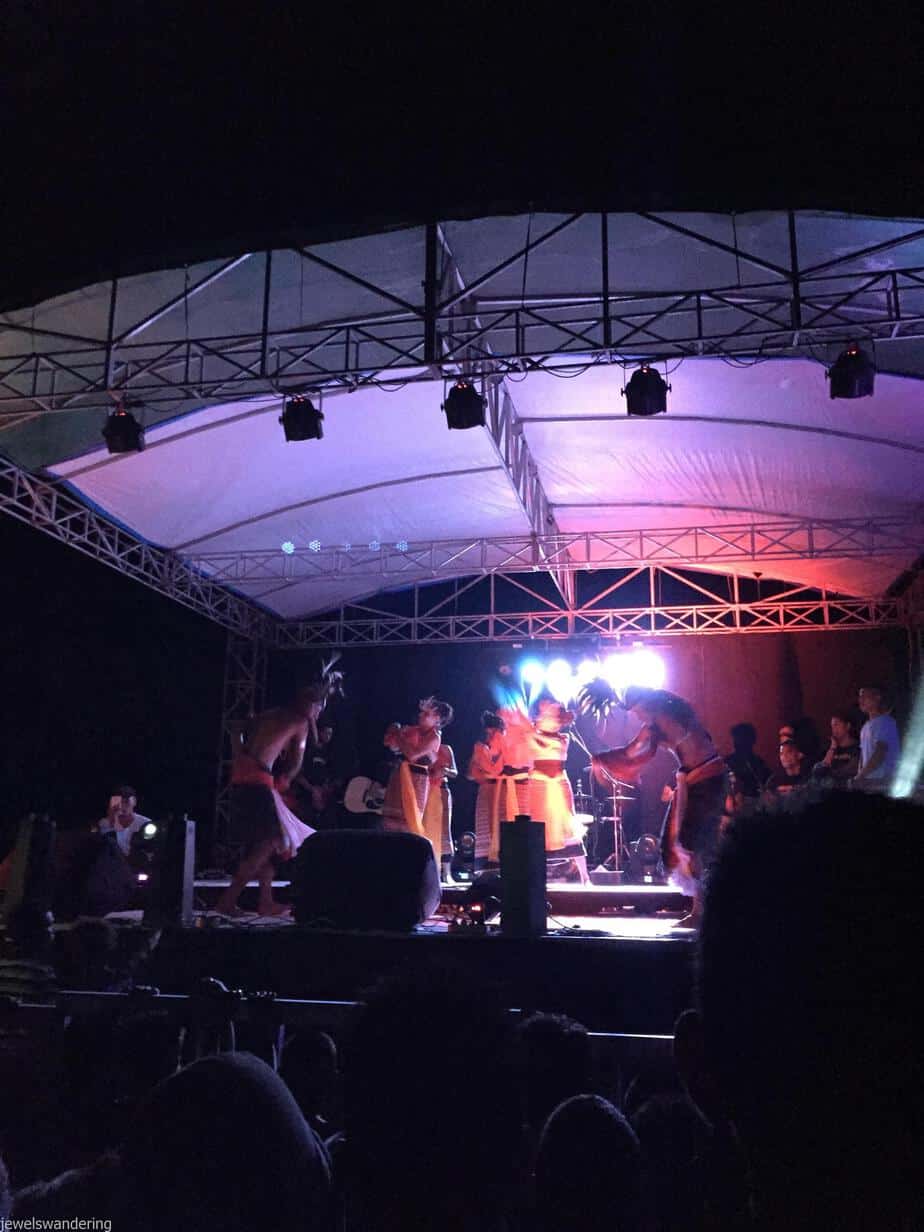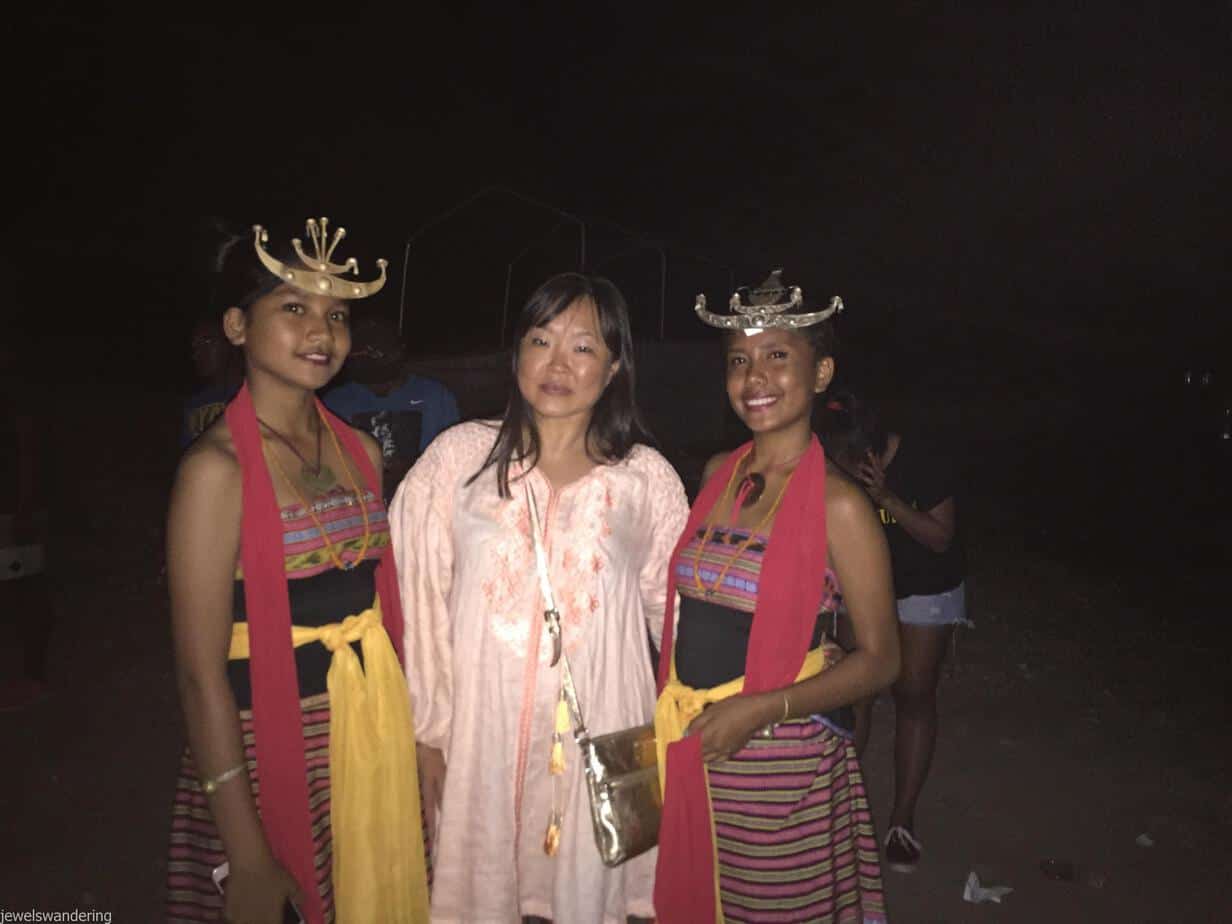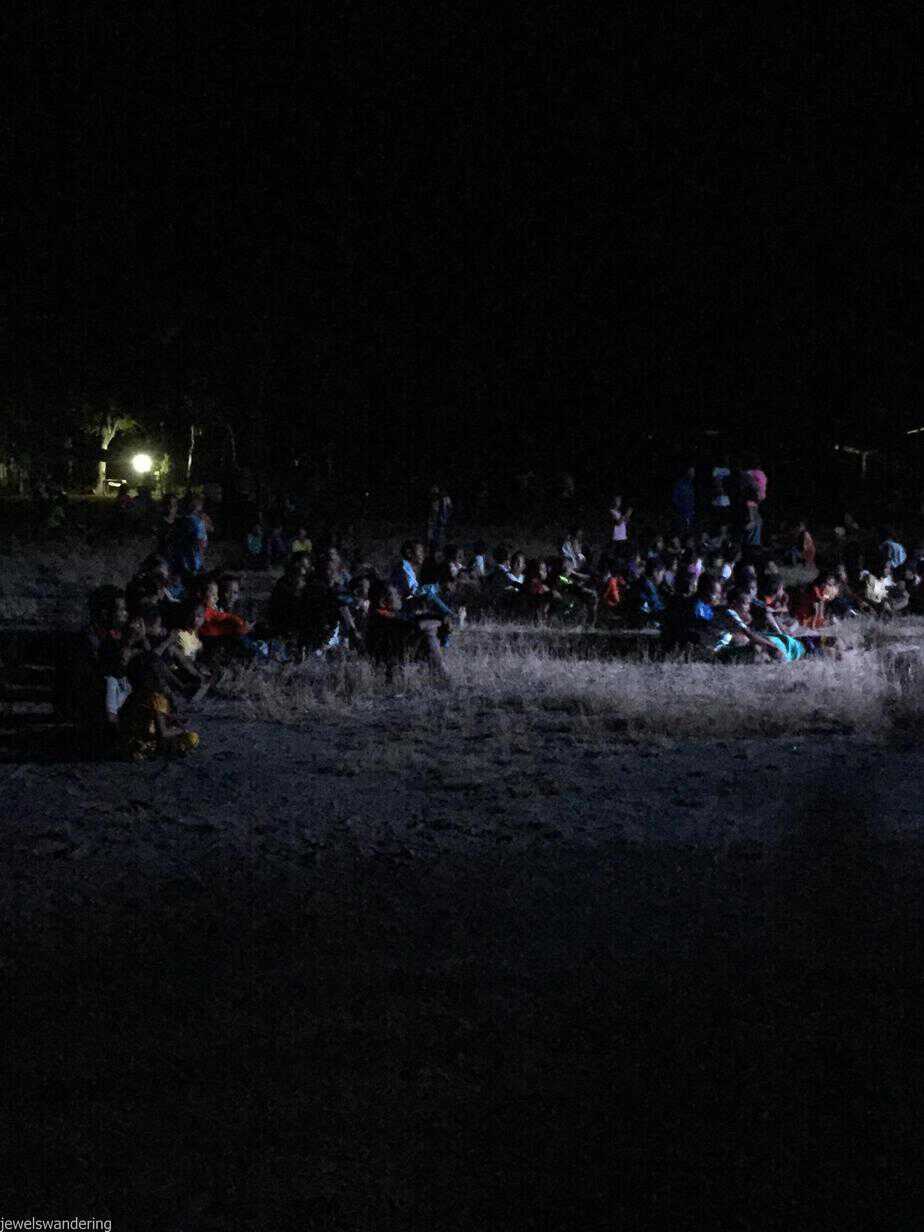 Sorry, the concert pictures are blurry, but oh well.  What I thought was really cute was seeing all the children sitting in front of the stage, patiently waiting for the show to start.  They were absolutely adorable! And I also got to meet some of the member of the East Timorese dance troupe that go around the world performing their native dance. 
My time on Atauro was way too short, I could have easily stayed another night. I did stay at the Beloi Beach Hotel (post coming later) and I did love that they were so welcoming towards me and I felt like I was part of their family.  They took me to the concert and one of their family members took me under his wing and introduced me to the dance troupe, told me all about the island and it was just spectacular to have had this experience.
I cannot wait to go back again!