Stay East Timor: Beloi Beach Hotel
So remember how I spent the night on Atauro Island?  Well, I ended up staying at the Beloi Beach Hotel.  I absolutely loved my night there and I couldn't have asked for a better place.
In all honesty, I was looking to stay at Barry's Place which was more rustic and on the beach but if you remember, I wasn't even sure if I was going to be able to get to Atauro in the first place.  In the end, I only got there because I was able to get on the boat through Beloi Beach Hotel.  So, Beloi it was!
The ride to Beloi from the beach was fairly quick.  When we pulled up, it was like pulling up to your house, if you will. I was given a hearty welcome by Neyl and shown to my room.  The room was simple but tastefully and simply decorated.  That is tais on the bottom of the bed. 😉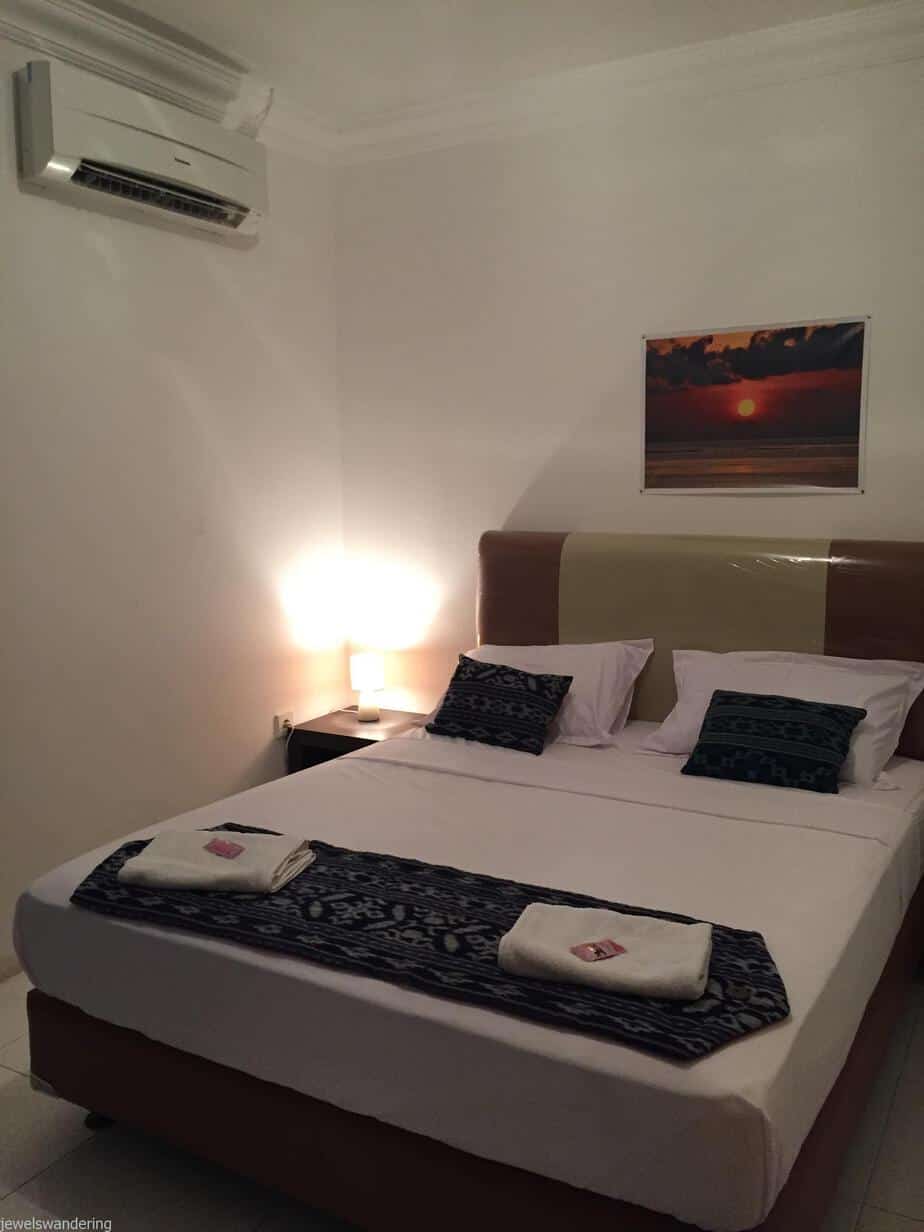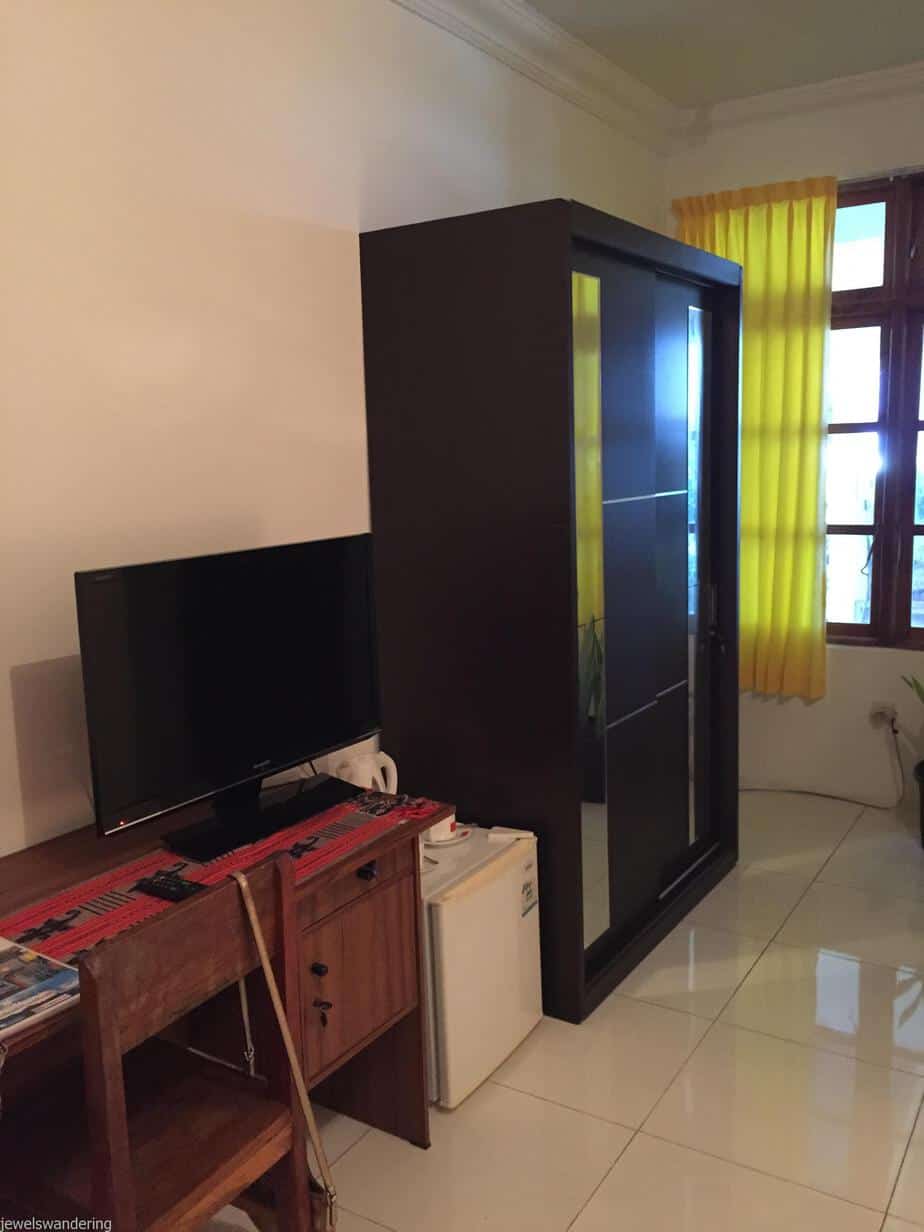 Honestly, this room was so luxurious compared to the room I had been staying back on the mainland. It was a nice reprieve and I'm glad I stayed in Beloi for this reason.  I'm all for roughing it a bit, but sometimes, the diva in me comes out.  HA But really, Beloi was just the sweetest place ever.  In many ways, this place reminded me so much of the pousadas in Northeastern Brazil.  
I put my stuff in the room and went out to the pool.  The views were just stunning.  Blues for miles! And the pool was perfection!
I lounged around for a bit and waited until lunch was served.  It was a bit strange being the only guest in the hotel but then it also felt like I was just chilling at my house. Sort of – because I couldn't just go to the kitchen and pour myself some juice. Hehe  But lunch was served and it was buffet style.  It was simple but delicious.  The food reminded me of Brazil.  I was seriously missing Brazil like crazy at this point! And that hot sauce was so damn good. I wish I could have brought some back home with me!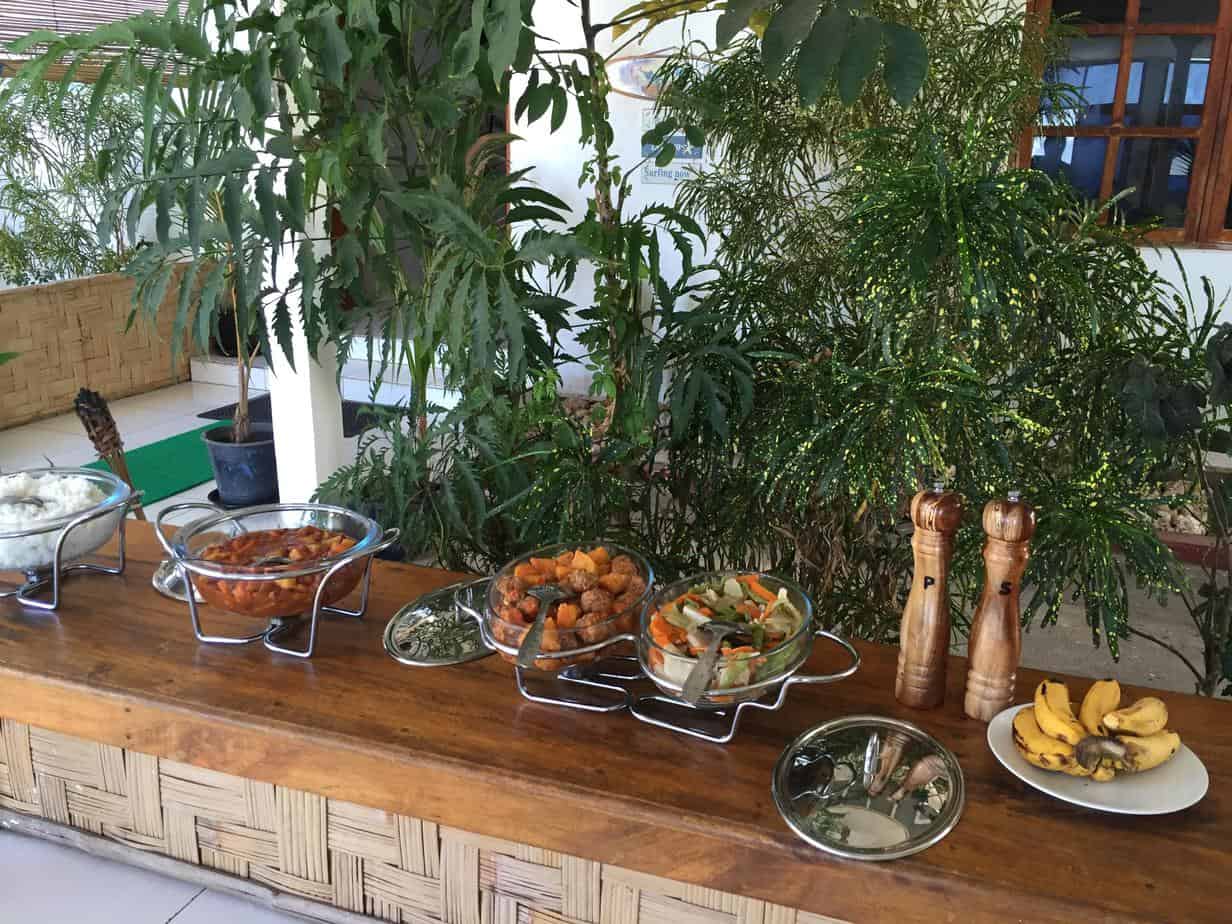 I liked the board that gave you options of what to do at your time in Atauro. My friend, Eugene, had been on the island a few days before me and had sent me some pictures of the beaches.  I was itching to get to them but sadly, I wouldn't make it this time around because Neyl had booked me an afternoon dive with Atauro Dive Resort.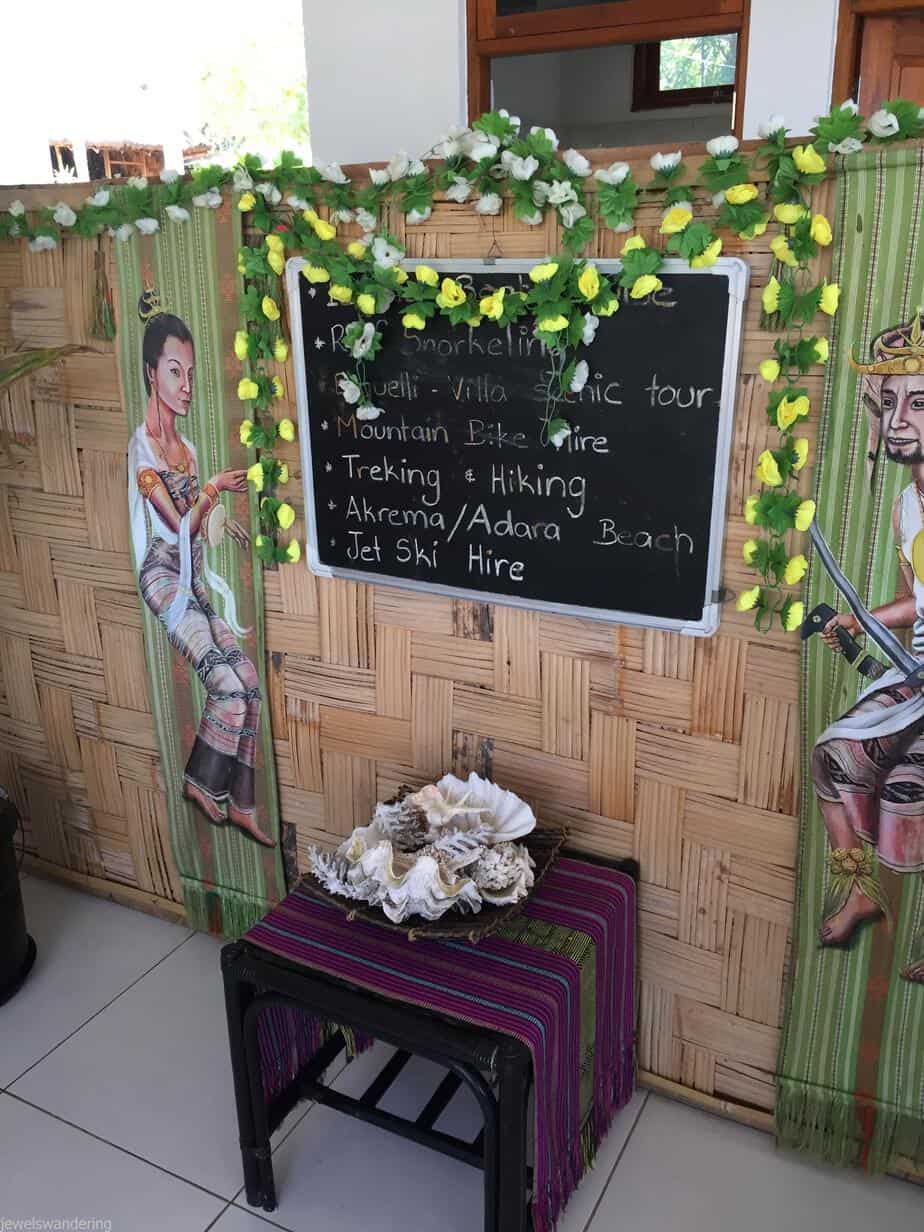 I was super excited about this dive as Atauro boasts world class diving.  It's said to now be better then the Great Barrier Reef as the reefs are still intact.  Plus as it sits on the end of the continental shelf, the flora, fauna and marine life is the most diverse in the world. But that's for another post! 😉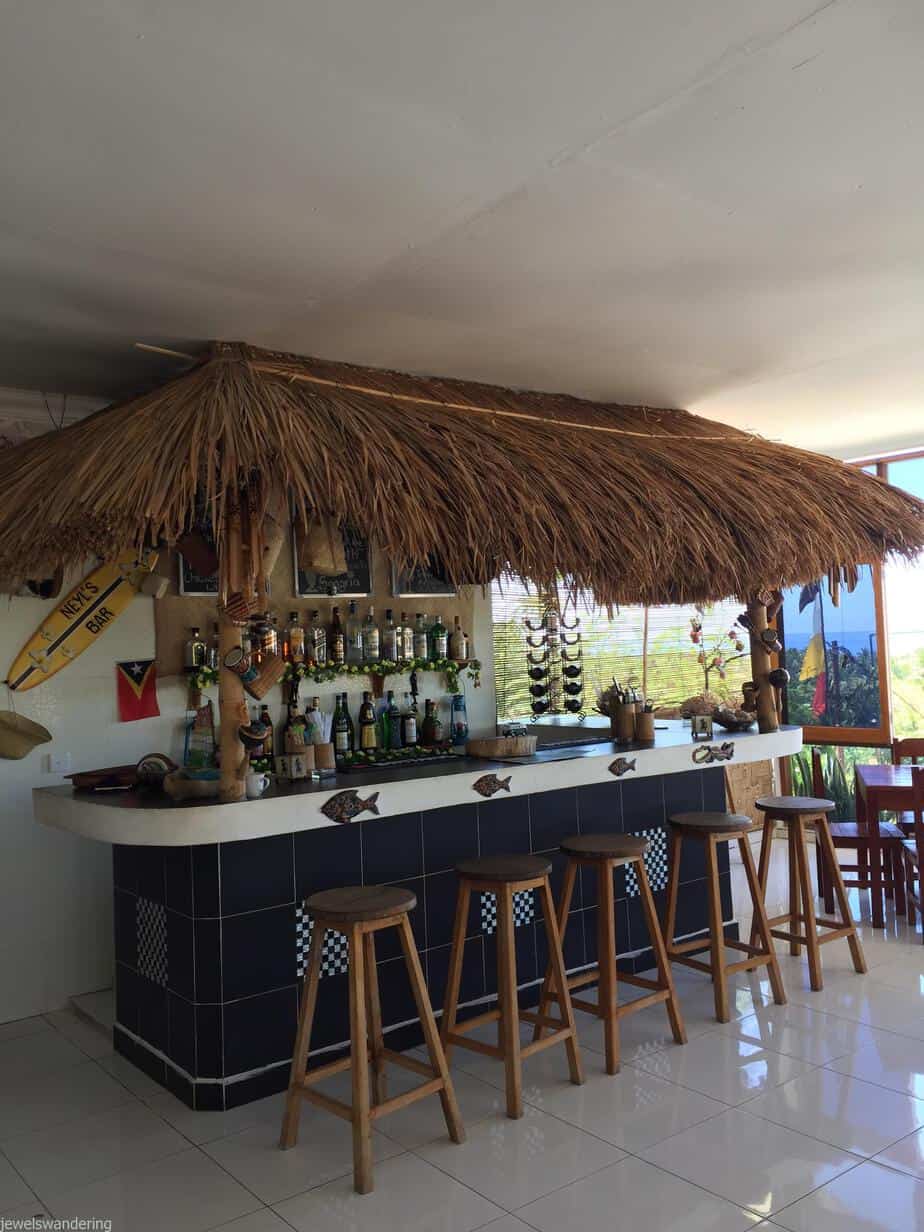 After my dive, I did a little exploration of the island and came back to have a sundowner at the cute little bar.  This is the only bar on the island, so you'll get guests from Barry's who make the trek up to watch the sunset and have a cocktail.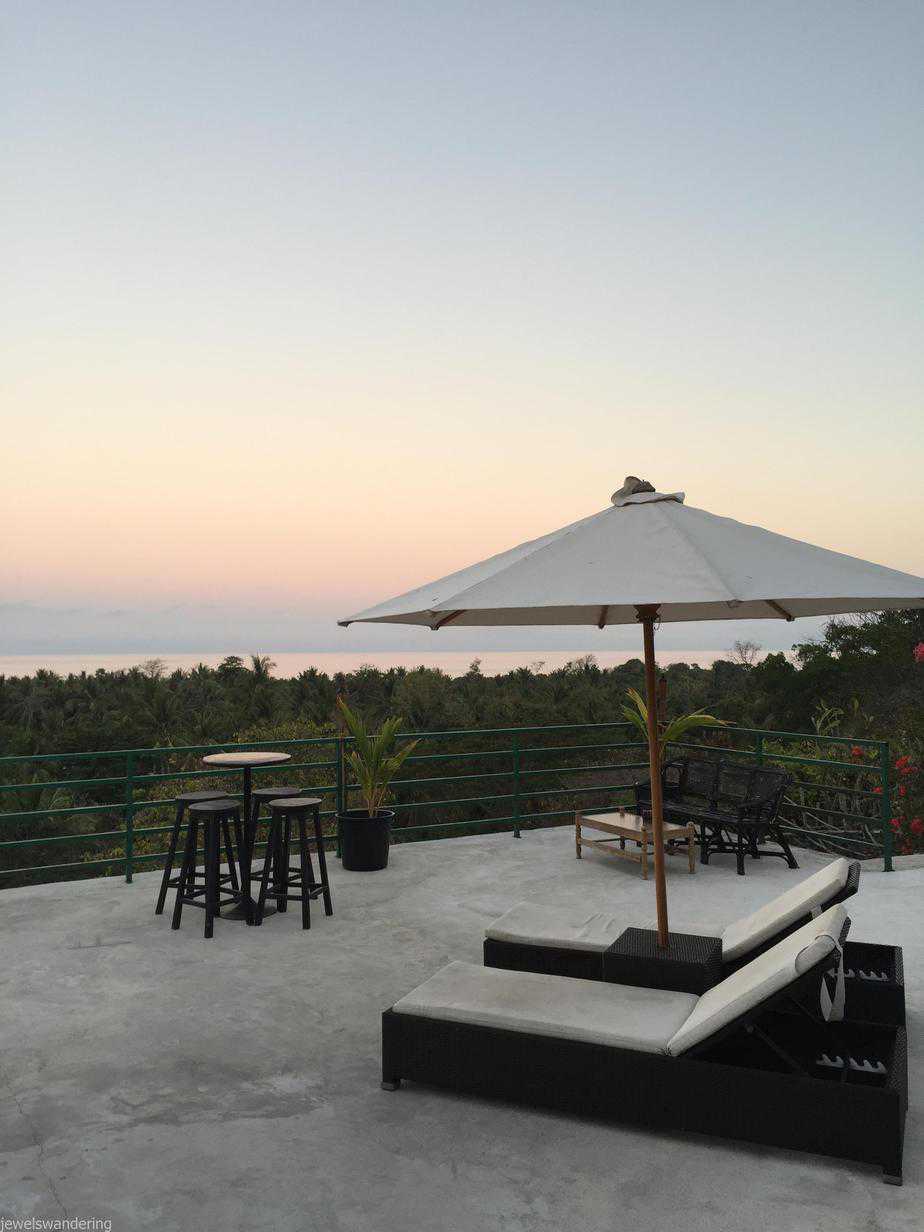 I mean, those cotton candy skies are just perfection!
I absolutely loved my time at Beloi.  Like I said, I was the only guest there that night and Neyl and his family treated me like one of their own. It really was like a home away from home.  Plus the staff were so sweet and so polite. I can't recommend this place enough.  I will be coming back for sure!!
Hope everyone has a lovely weekend!