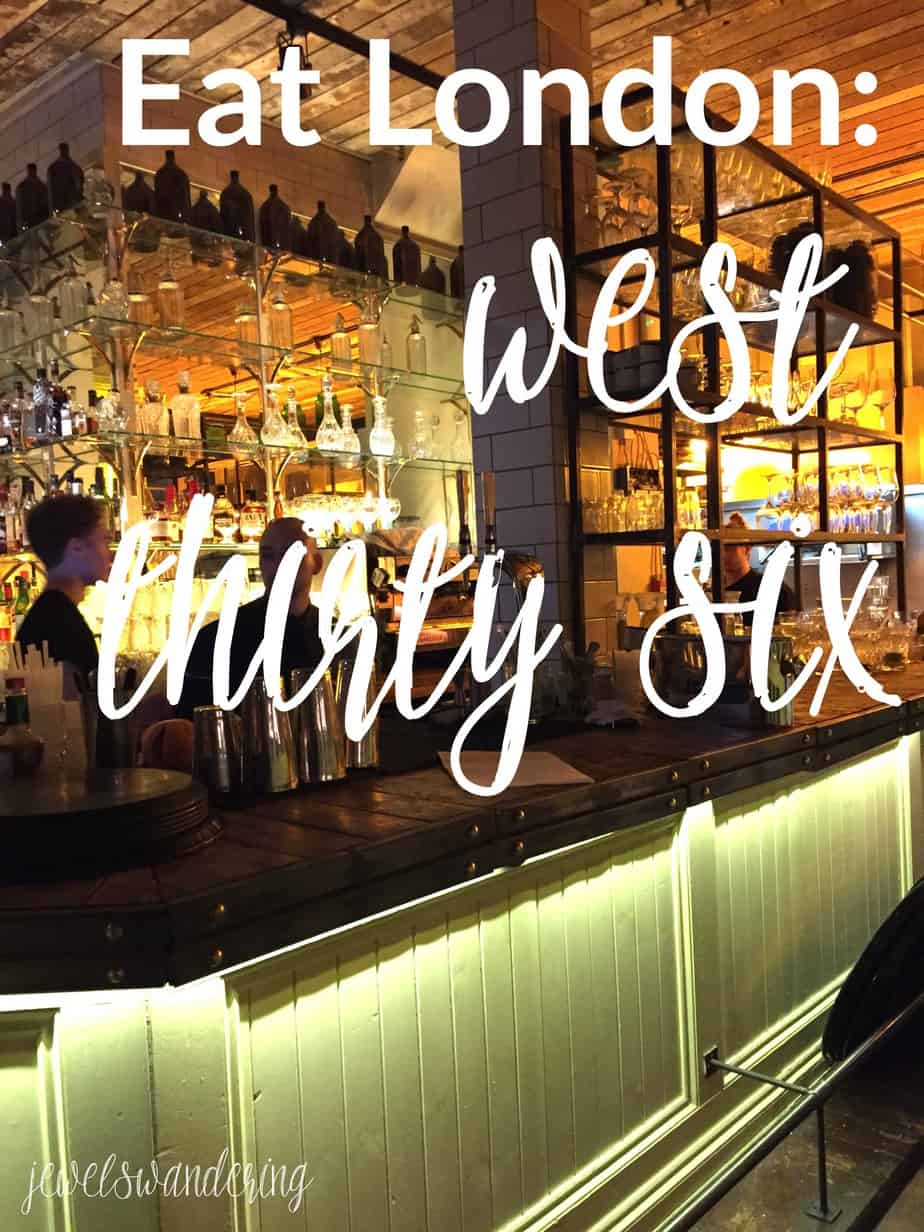 Eat London: West Thirty Six
***UNFORTUNATELY THIS RESTAURANT IS NO LONGER OPERATIONAL**
The thing with London is, even though you are in one city, it is broken up into different boroughs and neighborhoods.  Getting from one end to another can be quite cumbersome that is oftentimes filled with tube delays due to broken trains or even strikes.  So on the weekends, you generally hang out in the area that you live in.  And most people's social life centers around the area you live in – which is what makes London, if you will. You're living in a small community within a big city and it's just amazing! And when I finally got my act together and moved out of Southwest London to West London, that's when my love affair truly began with London.
I loved the Bayswater/Notting Hill area not only because 99% of my friends lived a few minutes from me, it's Notting Hill.  It's filled with cute cafes, pubs and expensive boutiques.  But there was nothing better than going for brunch on the weekend with your girlfriends and then strolling around the colorful streets, casually window shopping or downright losing some pounds.  And by pounds, I mean English pounds as in the money!! Or during the blessed two week period in the summer when the suns out with clear blue skies and everyone and their mother are at the beer garden without a care in the world making the most of English Summer.  Bliss, true bliss!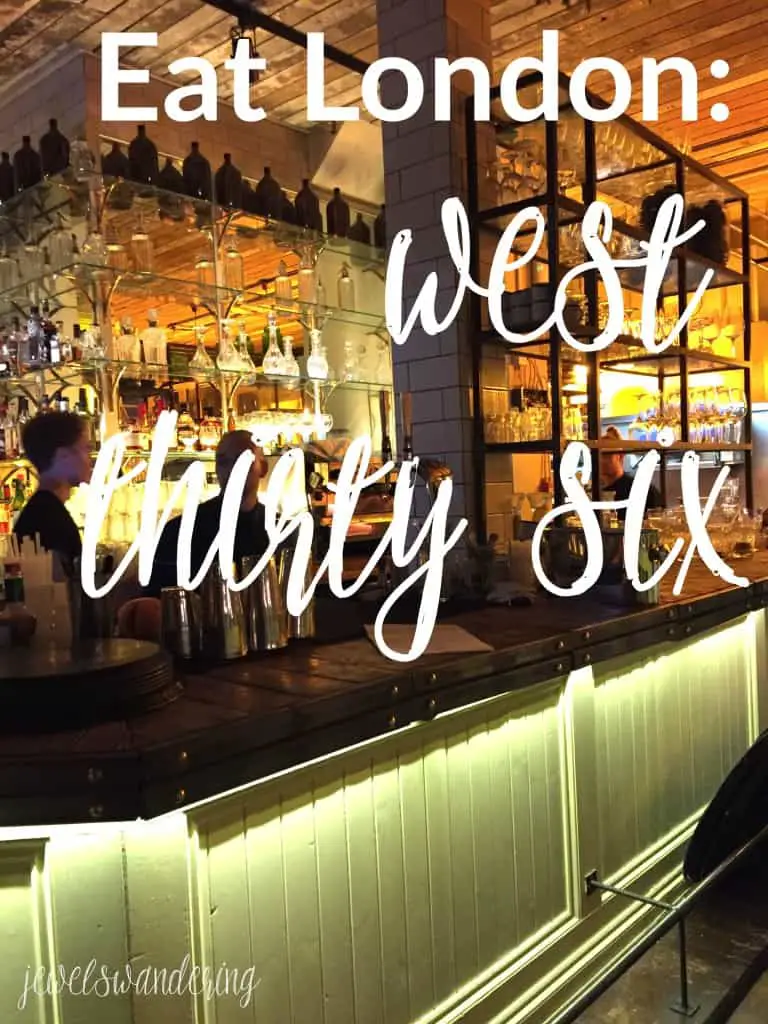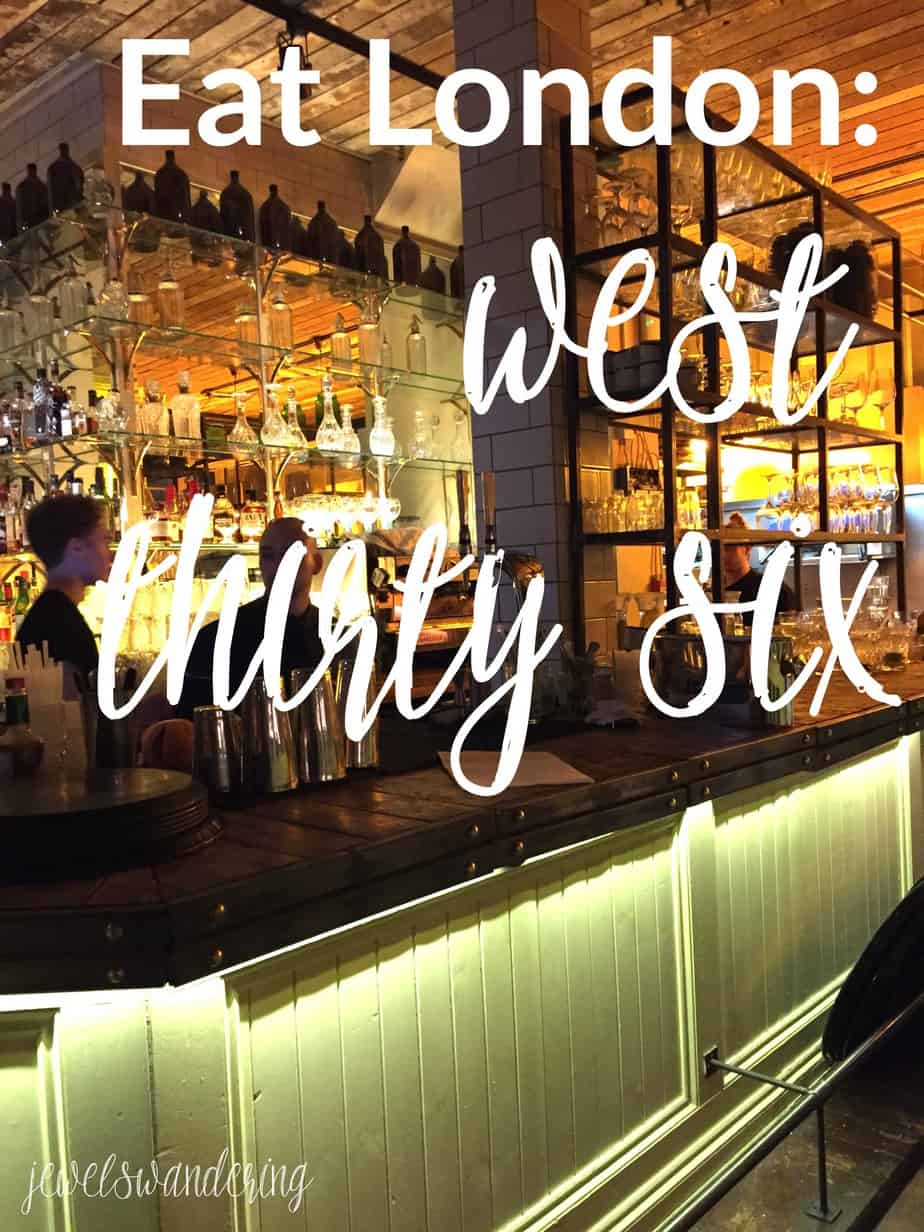 Being so close to friends, it was easy to and check out the new spots in the hood and there were always our favorites, like Alounak.  And since I'd been out of the area for quite some time, my girl Yas decided that we would have dinner at the cool, new place, West Thirty Six.  So cool, we even hung out with Julien Macdonald, a Welsh fashion designer who was also one of the judges on Britain's & Ireland's Next Top Model, and his group of friends. Doesn't matter that we didn't even find out until later on Instagram because Yas happens to follow him. HA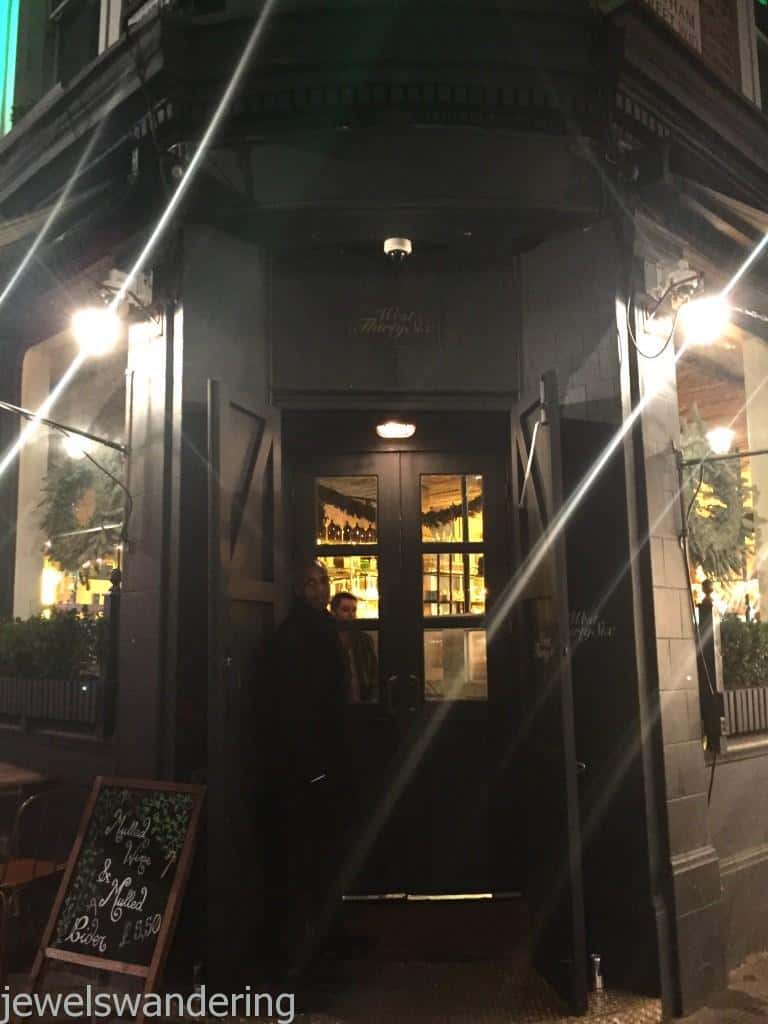 West Thirty Six is a restaurant and cocktail bar in one of the beautiful townhouses on Golborne Road.  The downstairs is the main cocktail bar area and they have some tables for dinner, but really the main restaurant seems to be on the second floor.  Unfortunately, I didn't take pictures of the second floor because we were sat on the ground floor.  But I had a peep in and it was pretty lush. Dark and moody but with impressive decor. Drinks and food can also be had on the heated terrace.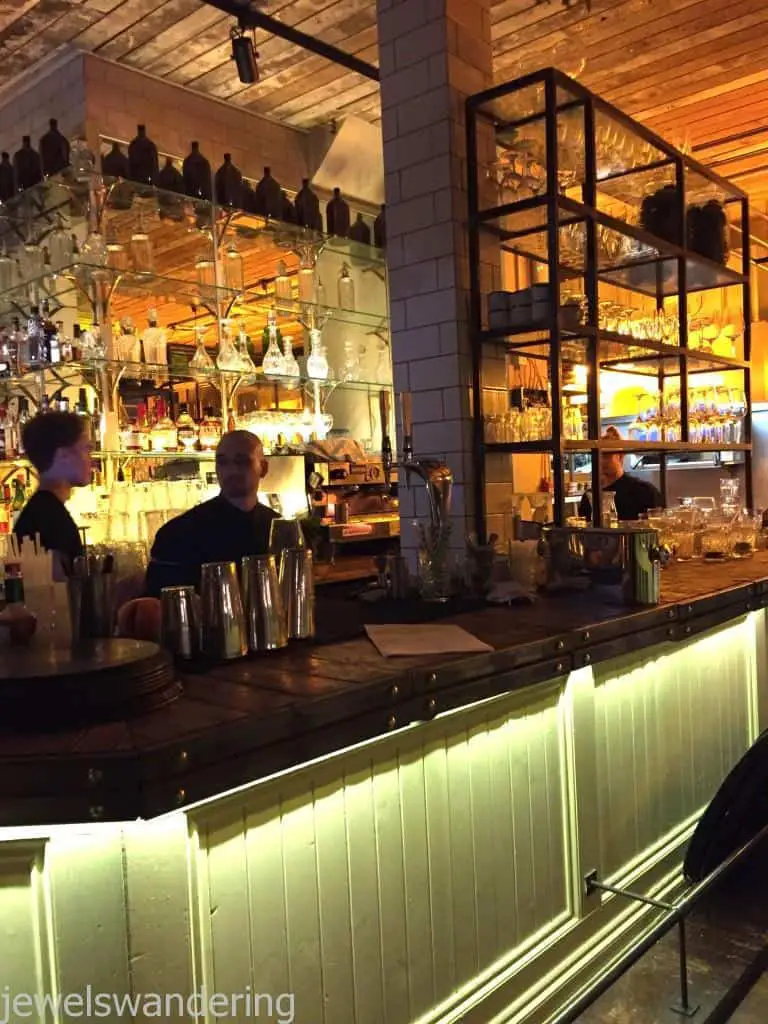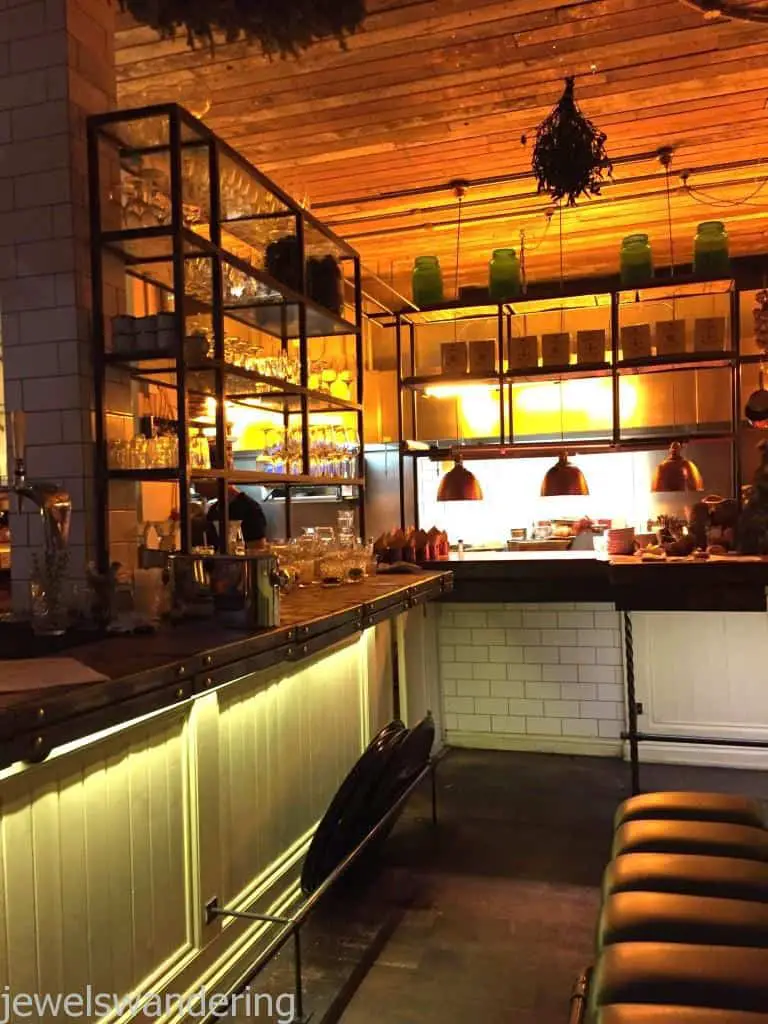 Our reservations weren't until 8pm, but I got there at 6:30pm.  Yeah, I'm usually not that early to anything but I had just spent a day walking around at Borough Market and Regent Street and I was shattered.  Plus I didn't feel like going back to the East End to then have to come back out to the West End.  I would have spent a lot of unnecessary energy traveling back and forth, so Yas met me there earlier so we could have a one on one before her boyfriend joined us.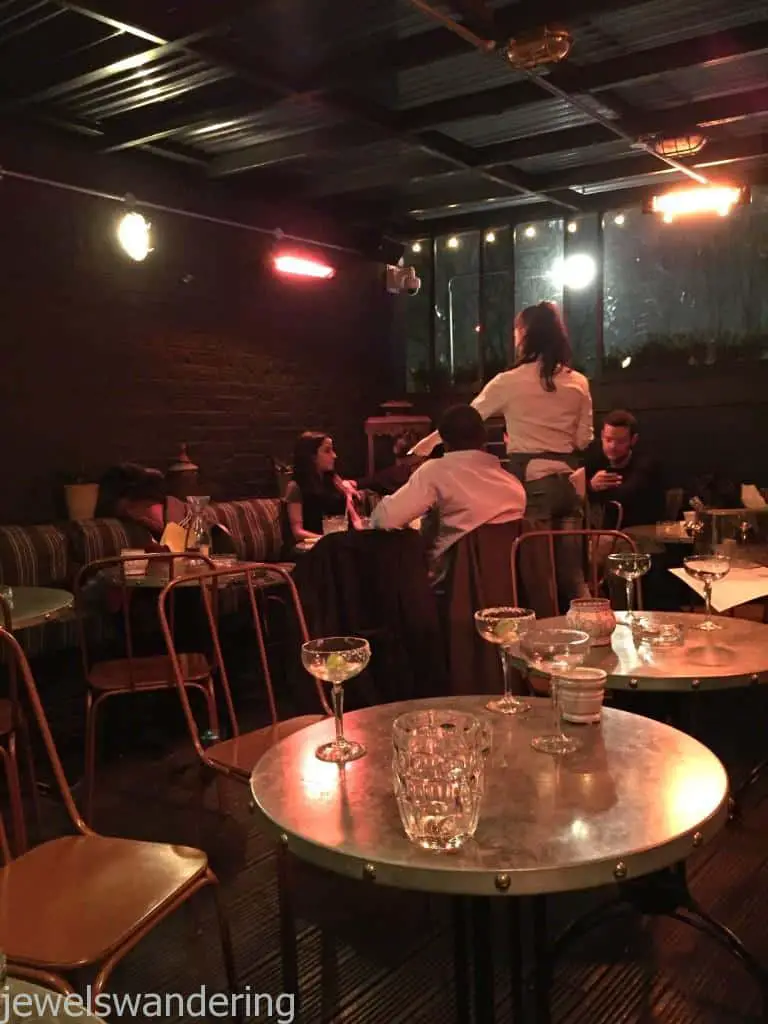 I got there a bit earlier than her so they sat me upstairs on the heated terrace and I started indulging in one of their fabulous cocktails.  I went with the Balsamic Fraise – a balsamic glaze mixed with vodka, strawberries and strawberry liqueur.  It was so good, I may or may not have had three of those.  Not all on my own! Who do you take me for?  A lush??!?! Yas found me as I was halfway into my first cocktail and we just got chatting away until her boyfriend came.  It was my first time meeting him and I had been hearing about him since we were in Dubai together more then a year ago for Denise's birthday bash. It was a bit nerve wracking! There's nothing worse than not liking your girlfriends boyfriend, but luckily he was awesome and I was so happy to have finally met him!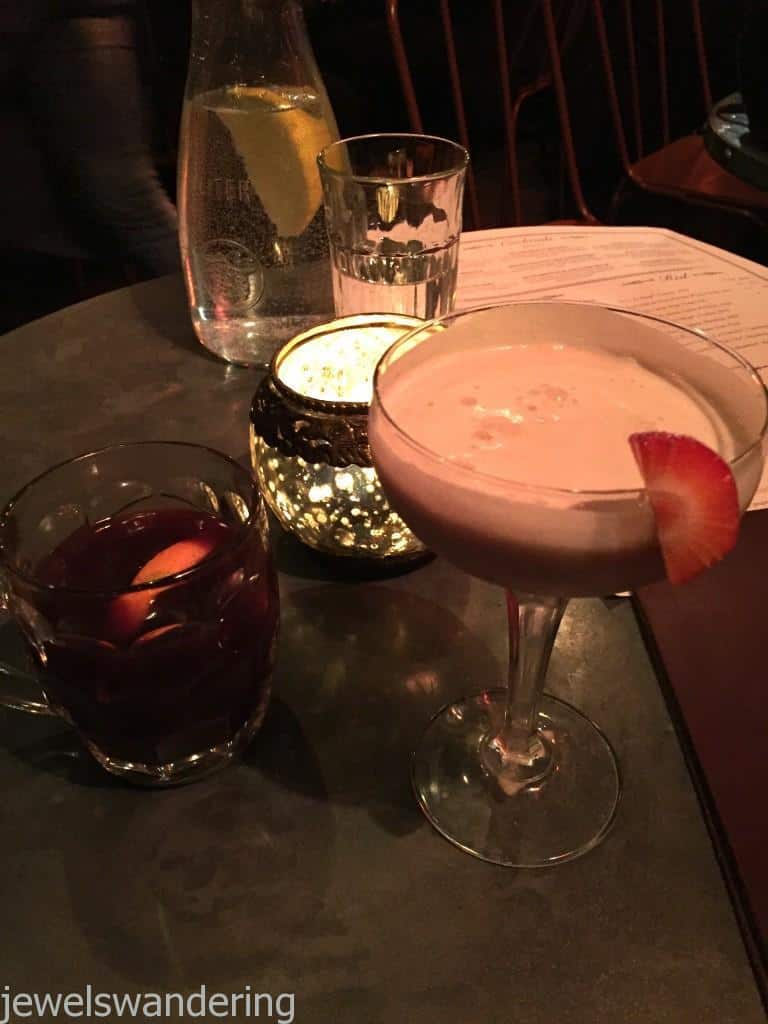 Her boyfriend, Max, eventually joined us and we all had another round before we were told our table was ready. We went downstairs and sat in the tiniest table for four.  We were actually quite squished in that area as there really wasn't much room for so many tables in that part of the room.  If you ever make it there, definitely ask to be seated on the second floor!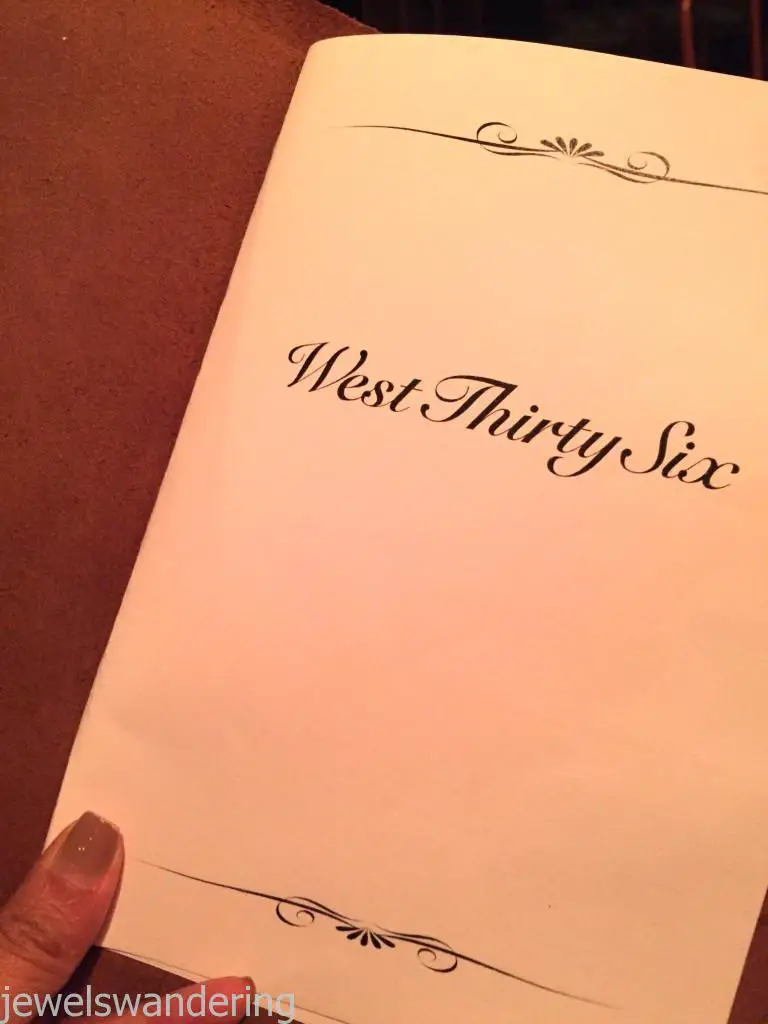 When I had originally looked at the menu, I knew I was going to have venison for my main, but since I had venison earlier in the day, I opted for the sea bass.  Yas went for some steak and her man the smoked rack of ribs.  The waiter asked him how hungry he was and he said he was pretty hungry so opted for the full rack of ribs. Holy smokes, the portion was so big, we could have all shared and there still would have been leftovers. But first, starters of burrata, tomato and avocados and some scallops.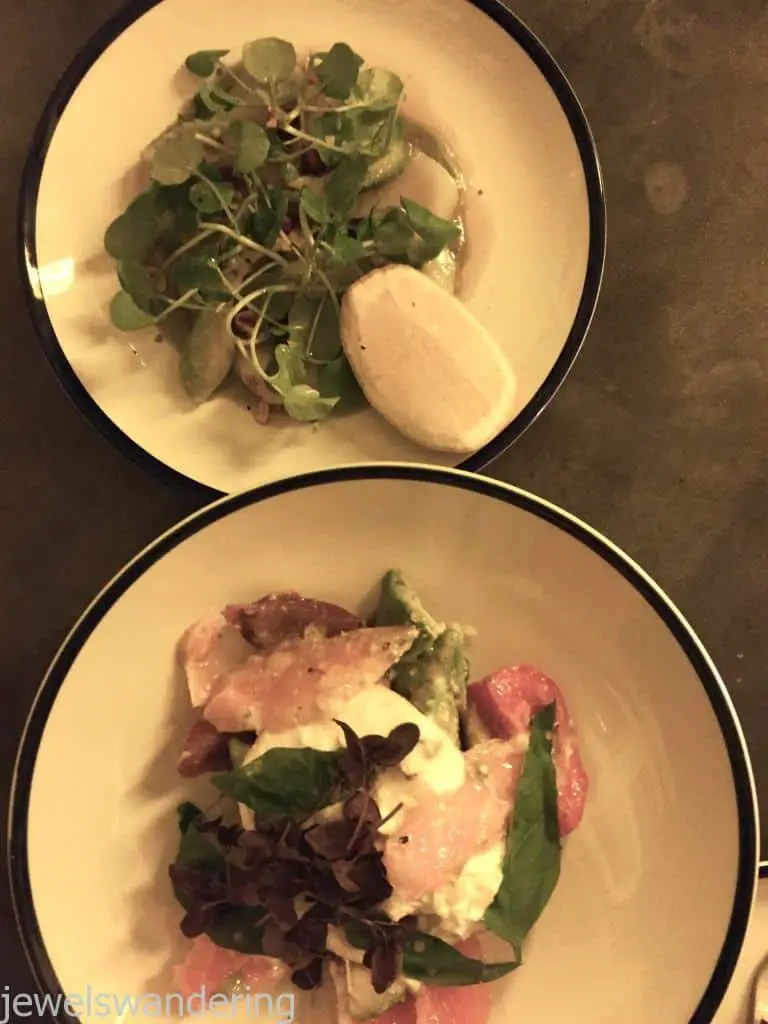 I have to admit, it was hard to take pictures in here because of the lighting, so do excuse my less then stellar pictures! And I'm not a huge fan of scallops, so I'm not sure if they were any good, but the burrata was decent.  Not the best I've had, but good enough.  After the starters, our mains came.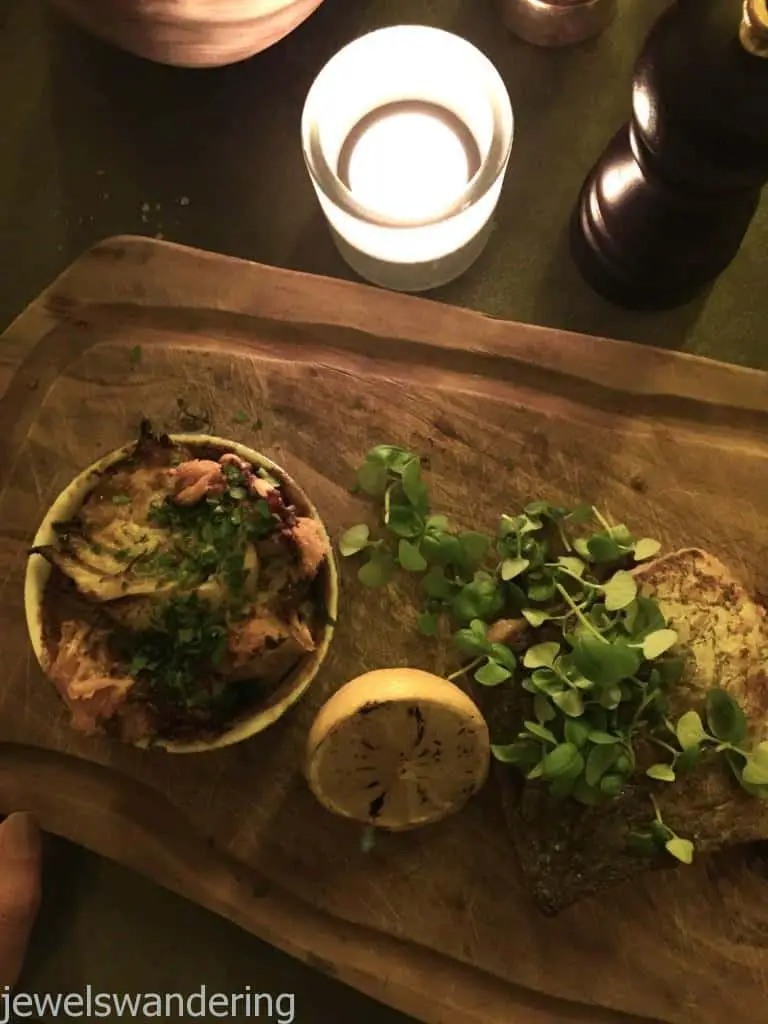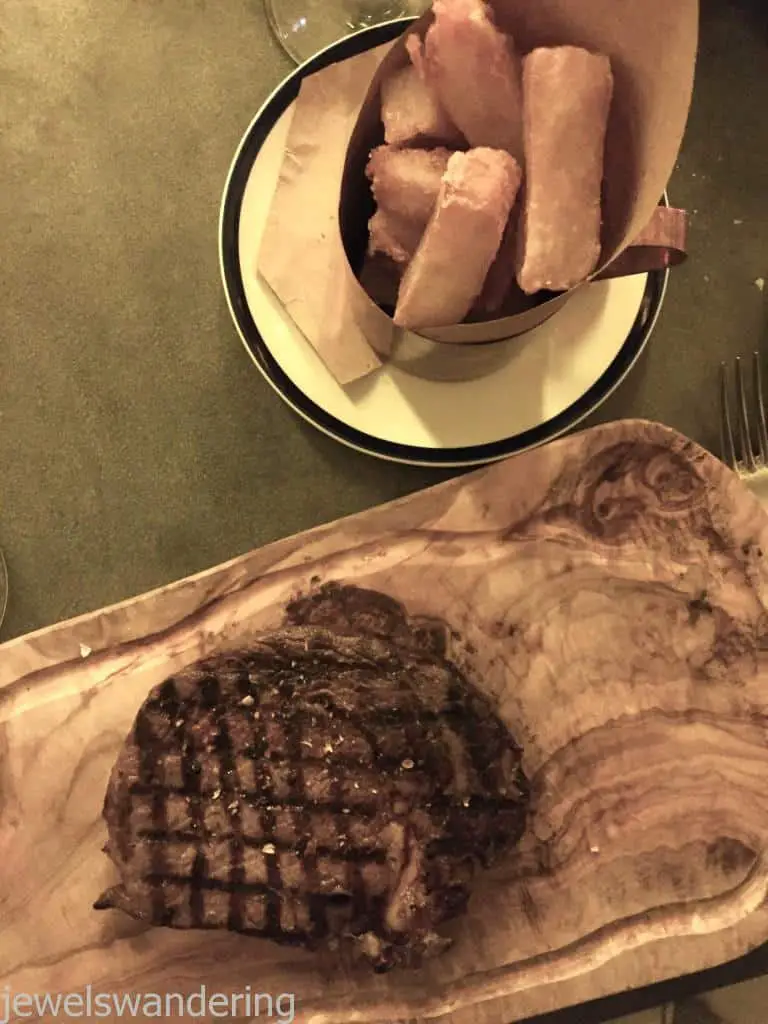 Now, I know you are dying to see how big these ribs were.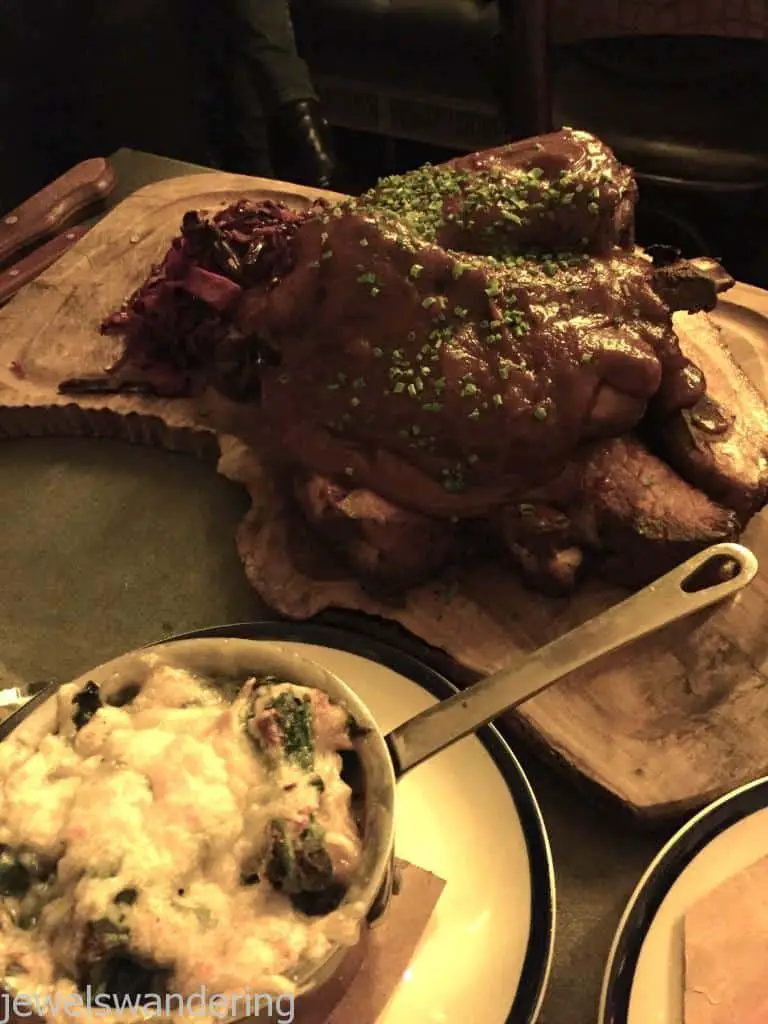 Right? Aren't they ginormous? When the waiter set it down, our mouths just hung open.  This other table got the half portion and even a half was pretty hefty.  But we all got down to business. I ate my sea bass, it was lovely.  I forgot how yummy it was since it had been ages since I've had any.  I feel like all I eat in Singapore is salmon!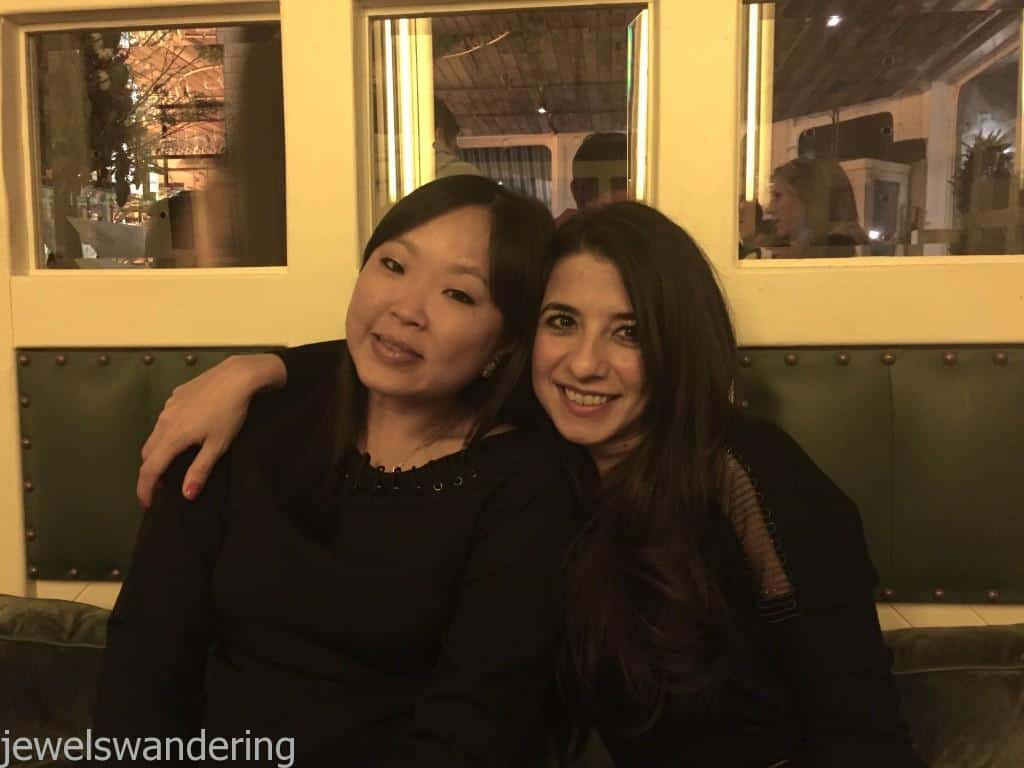 I was definitely getting a little sleepy after this meal.  The jetlag and all the food was not allowing me to keep my eyes opened. I had had such a great evening with the two of them, I was sad to see the night end but it did.   So after dinner I took a gypsy cab back to the East End.  I was trying hard not to fall asleep on the ride, but luckily we avoided the traffic around Embankment this time and I was soon in bed.  The nights festivities were now just memories.
If you find yourself in the Notting Hill area, check out West Thirty Six on 36 Golborne Road, W10 5PR.