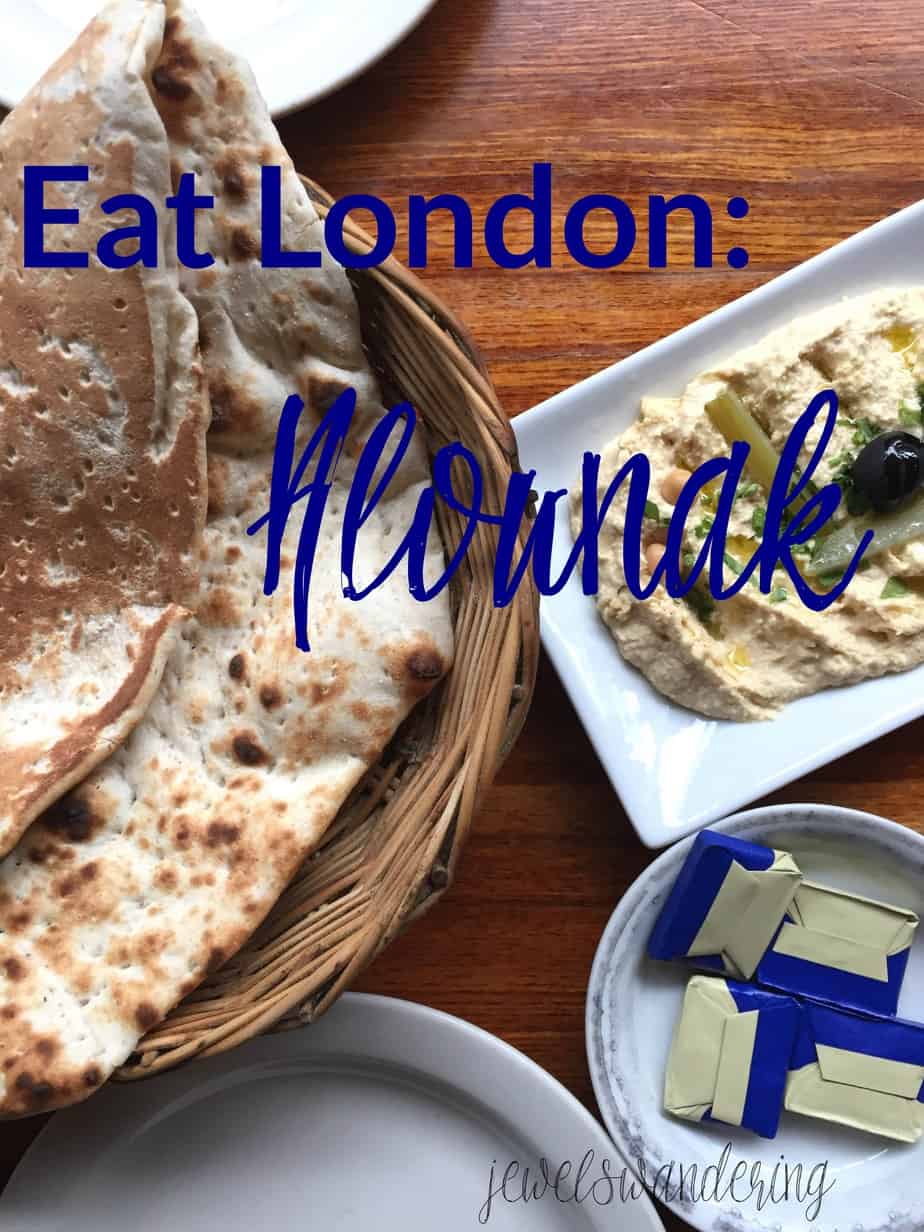 Eat London: Alounak
The moment I was in the cab heading from the airport to the hotel, I sat in the backseat and took in all the sights of London.  It was about 6:15am so the city was still dark; people were still in the warmth of their homes; the streets empty save that one or two ambitious fitness fanatic who was running or cycling to work in the City. We drove by the Natural History Museum and Hyde Park, the memories of English summers spent in Hyde Park swirled through  my head; Mayfair and the pubs that we used to frequent for post work drinks; Trafalgar Square and and then through the Theater District before finally reaching my hotel.  I so got the warm and fuzzies taking it all in.  I was home!
My parents greeted me at the hotel and we chit chatted as we went up to their room.  I was absolutely knackered from the flight and it didn't help that the night before I left, I had an impromptu late night session with Ana and Bhavesh at mine. Staying up until 2am on a Monday night apparently is not a good idea, I learned.  So I showered and I passed out cold.  My mom woke me up close to noon, my body felt like lead and waking up was the last thing I wanted to do.  But Denise was waiting for me and we last saw each other in Dubai in September 2014 and that was my only chance to see her, my girl was flying off to Dubai that night!! I got on the Tube and made the familiar journey back to Bayswater.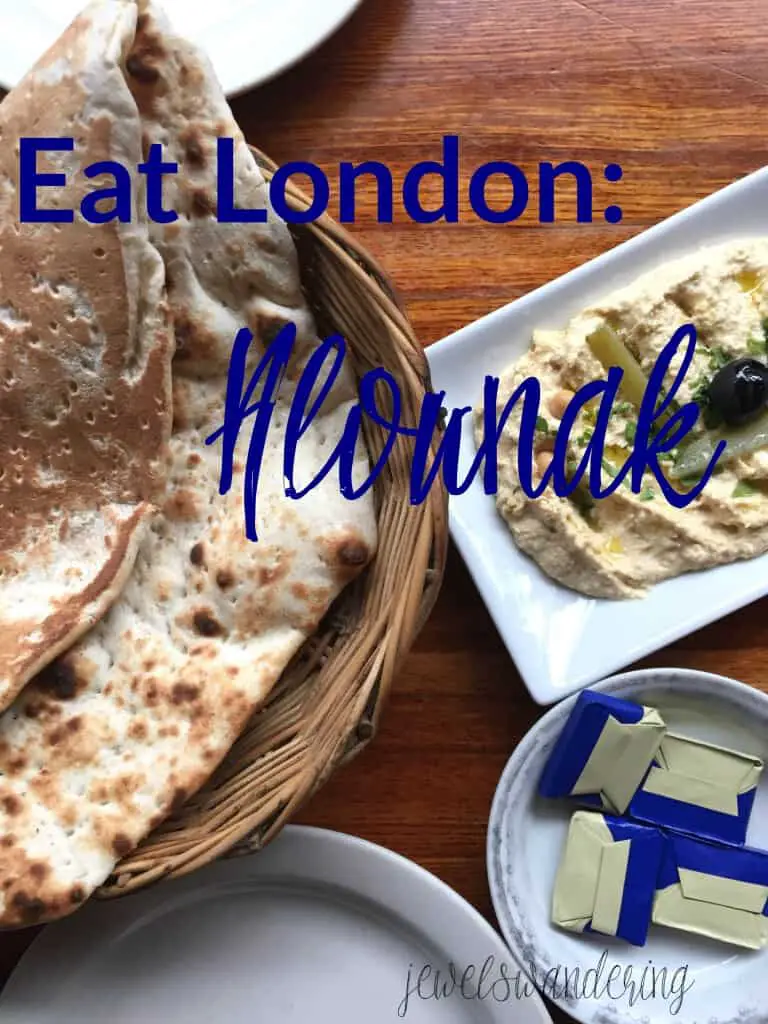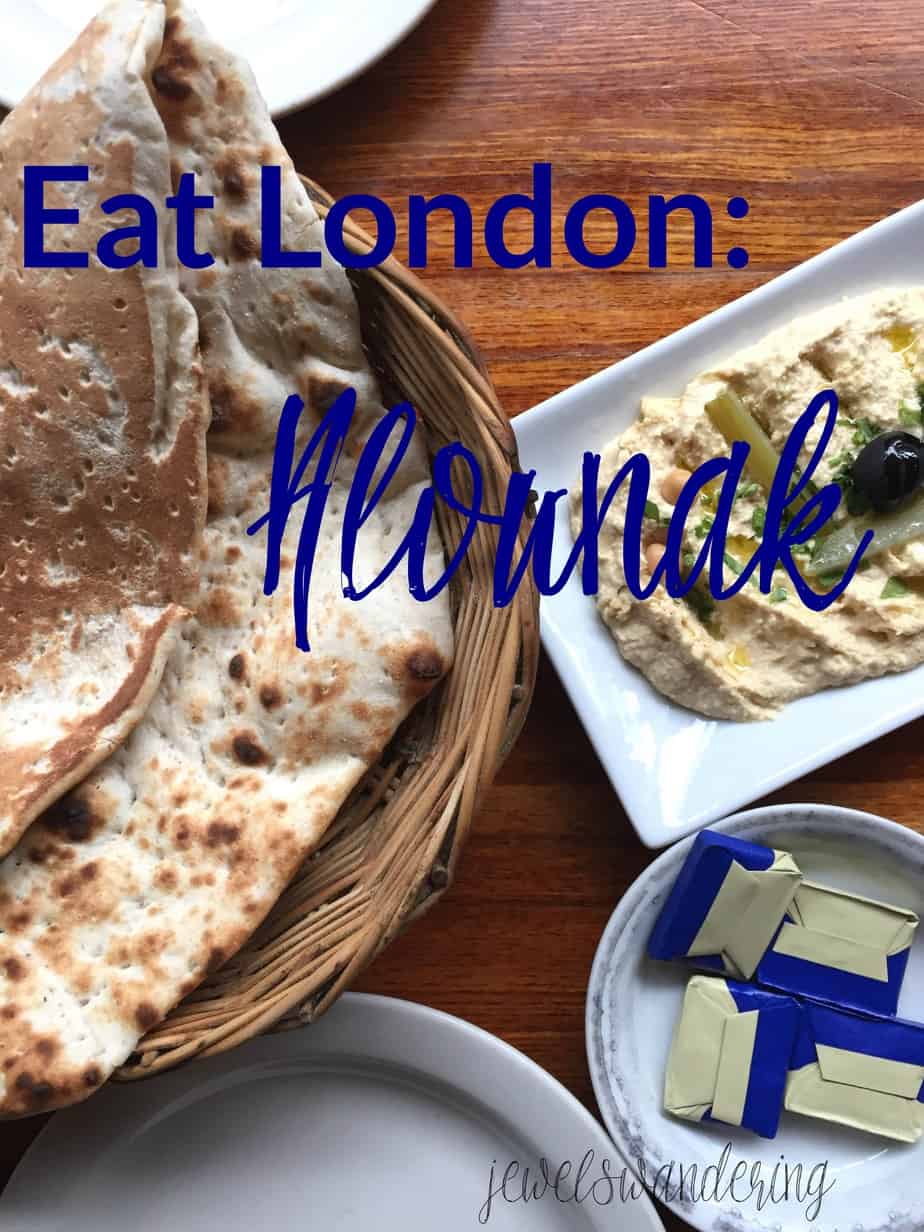 I discovered Middle Eastern food when I was living in London. Well, technically I had been exposed to it before through my Dad – he loves Lebanese food! – but it's when I was in London that I really started to appreciate it.  Even when I lived in Manhattan, I don't recall really every frequenting Middle Eastern restaurants, it was always the typical Italian, Japanese, Mexican, Tapas, etc.
London has a vibrant restaurant scene but Middle Eastern food definitely makes its mark.  Alounak is one of my favorite restaurants and a pilgrimage there is a must when I go back!  I used to live just down the road from it and I would be there with friends maybe once a week, if not every couple of weeks.  It's one of those spots where the food is consistently good and always tastes just the way you remember it to. Its always jam packed with locals queuing up to grab a bite in the cozy restaurant.  I would almost say it's a hole in the wall type of place, it's definitely not anything fancy by no means.  Just simple, delicious Persian food.
I got out of the Tube and Denise was waiting for me.  We gave each other the biggest hug and we quickly got talking like no time had passed, don't you love friendships like that? We walked up Bayswater and I took in all that had changed since I was last there.
We walked into Alounak and it was nice to see nothing had changed.  It was quiet since it was a Wednesday afternoon and I didn't even have to look at the menu because I already knew what I wanted.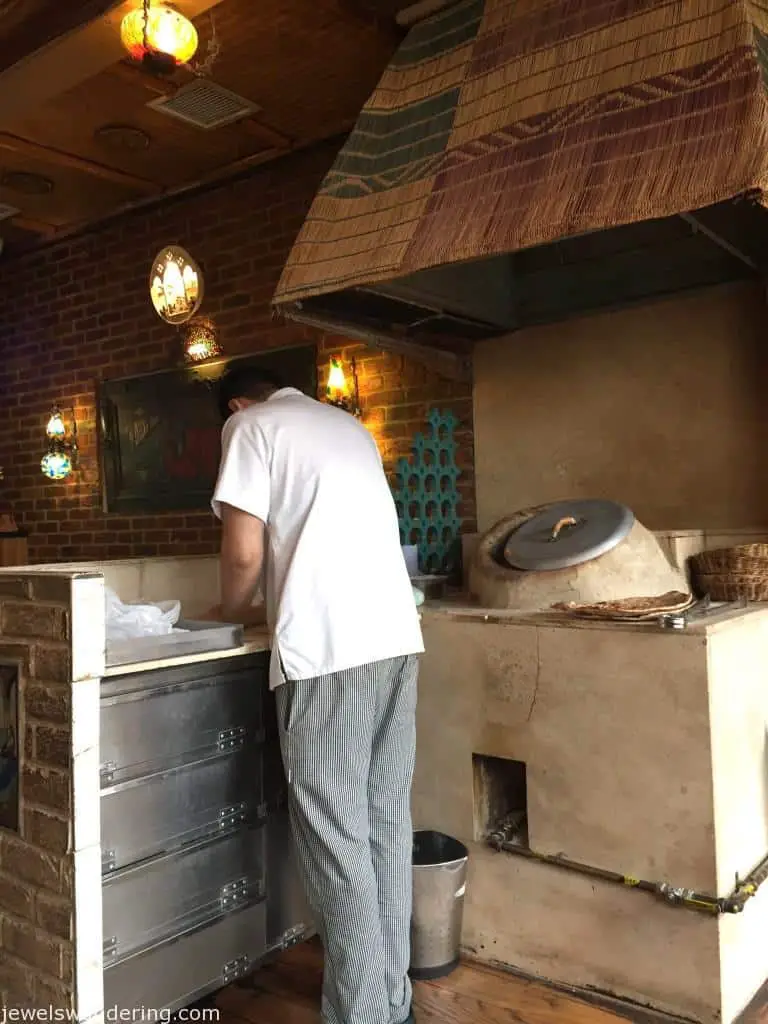 We ordered the bread, its like a pita bread but thinner and a lot bigger.  It's freshly made and its best eaten when still hot because it turns crispy.  Some hummus to go with it and a little piece of heaven was found.  We both ordered the chicken shish.

While we waited for the food to arrive, we were still gabbing away, catching up with everything since we had last seen each other. Rather, we were updating on the whats been happening since we do chat fairly regularly.  I was really just so excited to be there and with her like old times!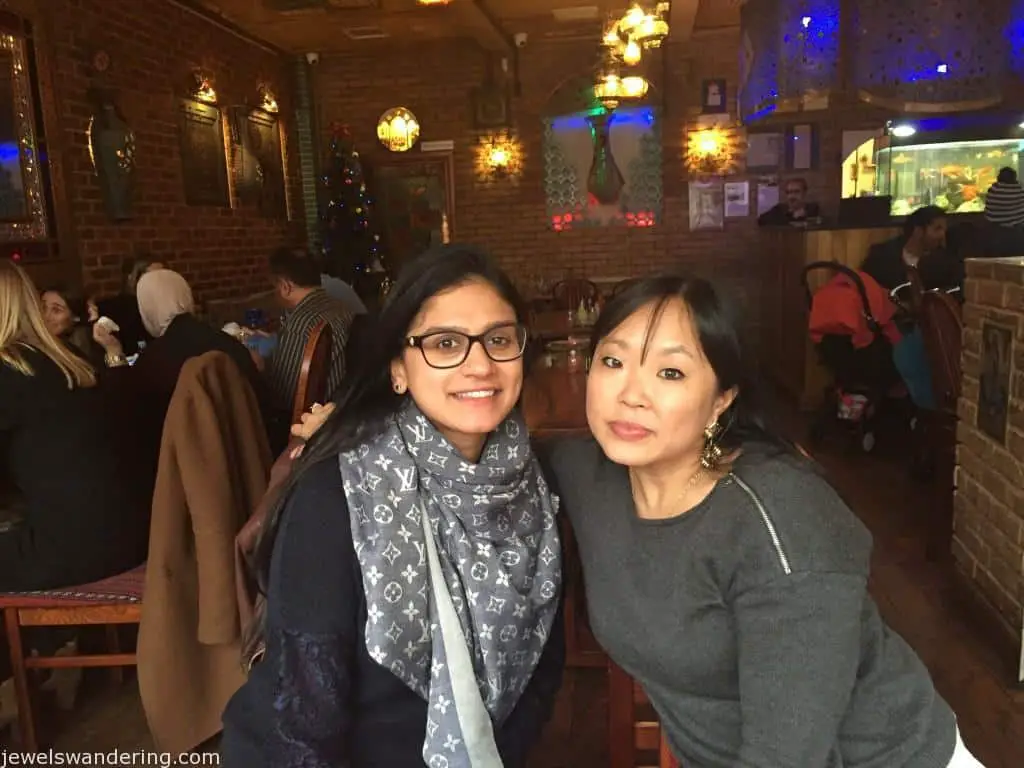 I was doing my best to look fresh but I tell ya, I was still so tired and the jet lag. Oh the jet lag! But I was also starving so I was so excited for the food to come!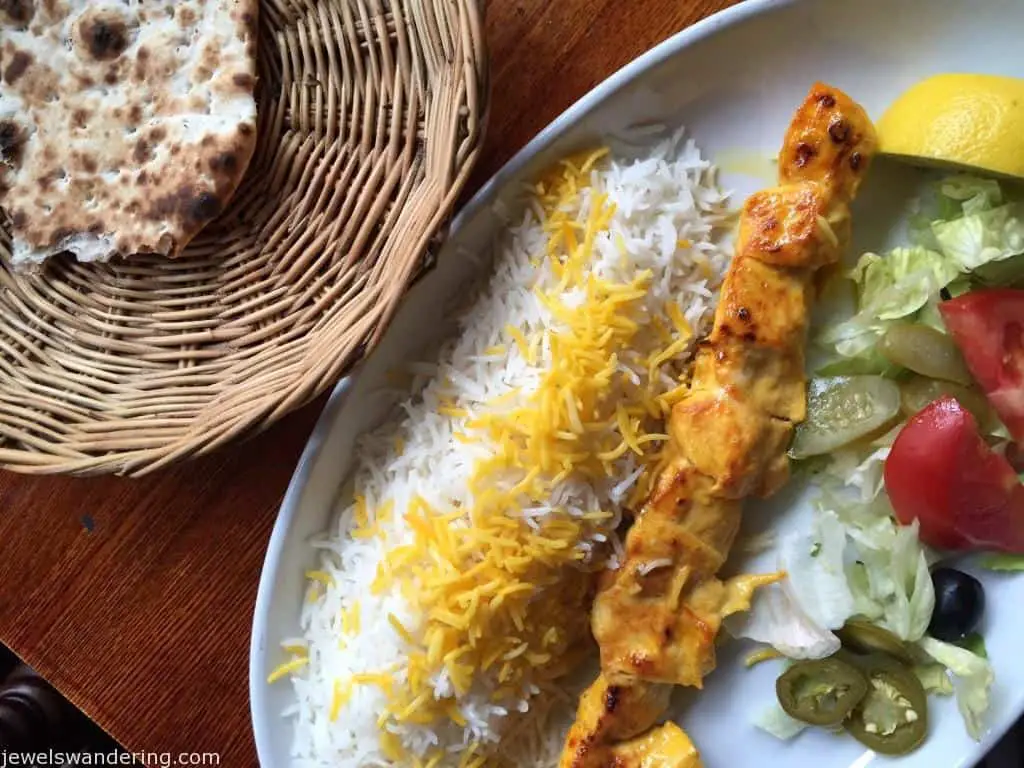 There's nothing worse when you go to your favorite restaurant and the dish you love doesn't taste the way it's meant to. But here, nope! Alounak does not disappoint!! So good, simple boneless chicken served with some rice and salad.  So yums! I really wish we could get that easily in Singapore, but no… And it's not as a good!
We were both happily eating and talking.  Simple moments like this are the best in my book! And soon after, Jess, my girlfriend from Singapore who had recently moved to London joined us.  She didn't eat, so we paid up and we headed to a bar down the road and drank some wine to warm us up! I lie, it was actually unseasonably warm in London. We spent the afternoon chatting and laughing.  It ended all too soon. Not the greatest of pics but I think the guy was getting tired of taking lots of pics. HA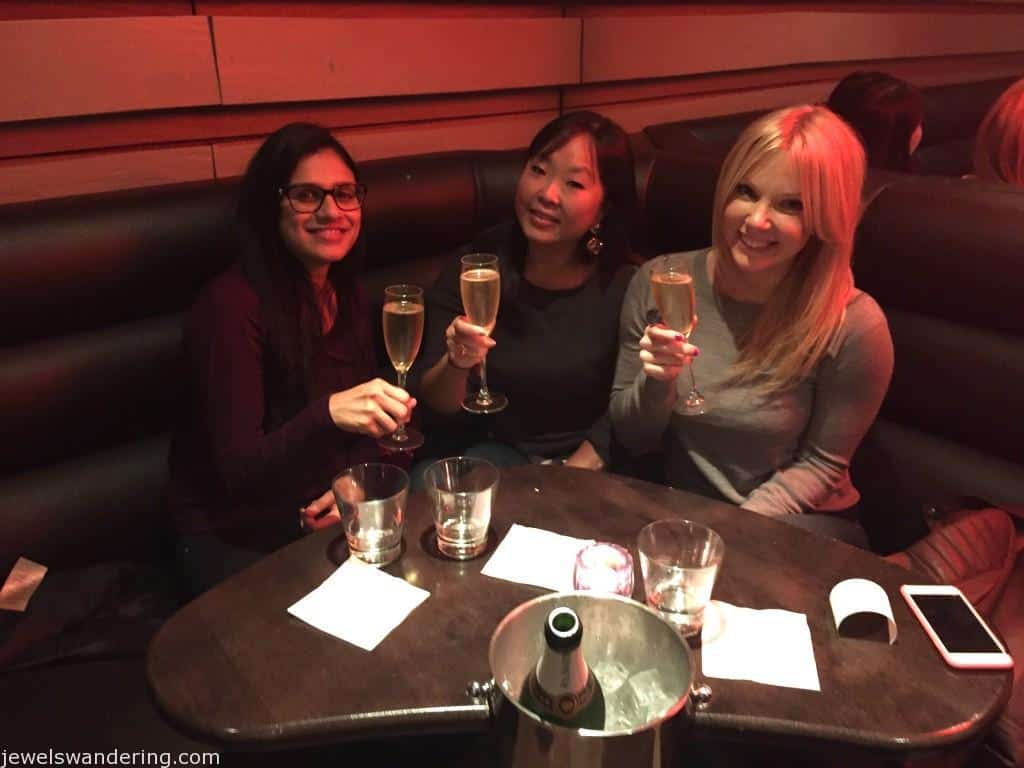 If you're ever in London, definitely check out Alounak for simple, yummy food that won't break the bank. Or if you are in London, have you been? Do you agree with me?
Alounak is on 44 Westbourne Grove, W2 5SH