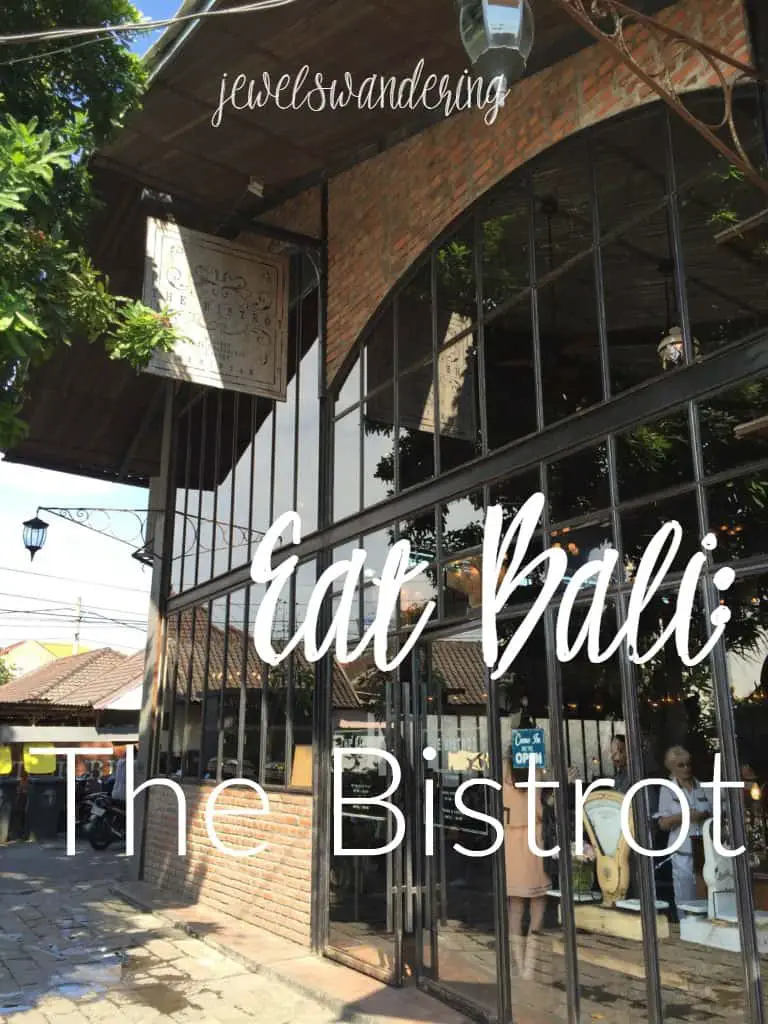 I know, I am soo behind on my Bali posts – as well as blogging for that matter.  Oops.  Well, let's just jump right in, shall we?
Ana landed in Bali a few hours before I did and came across The Bistrot.  It's the cutest vintage restaurant/cafe not far from our hotel and when she was sending me pictures, I knew I had to go and check it out.  Poor Ana had to eat at the same place two days in a row, bless!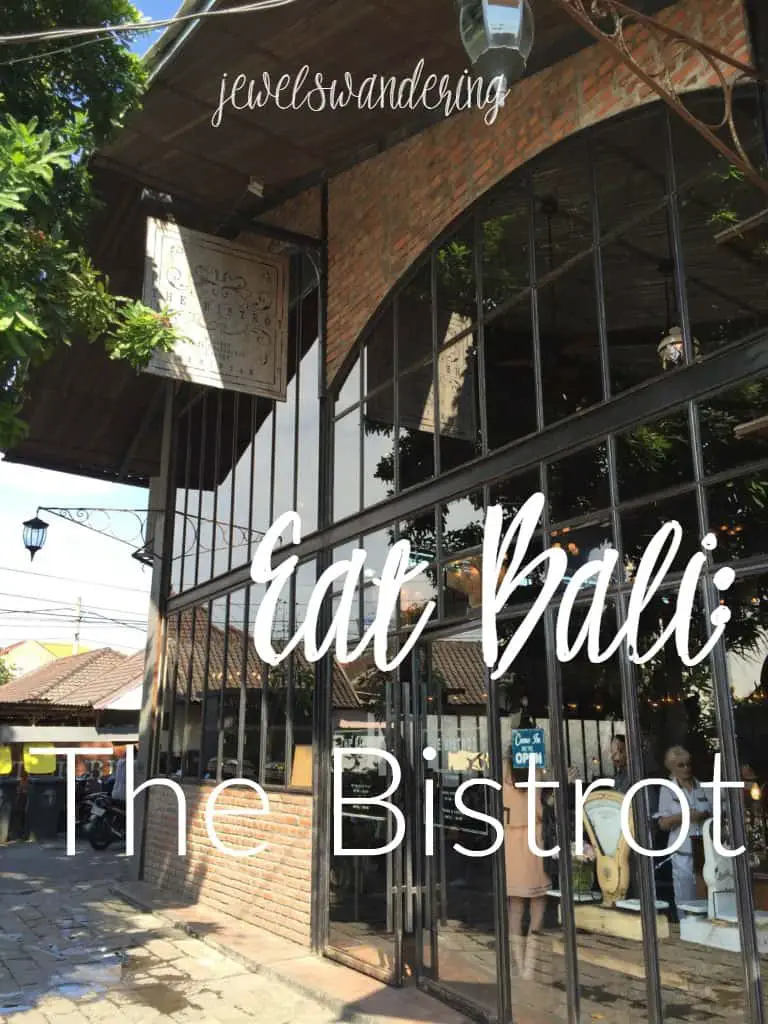 From the outside, The Bistrot looks slightly deceiving in the sense that it's quite a big place.  And seriously, where did I just end up in? I was transported from Bali immediately to New York City or something with the warehouse/loft type feel of the space.  Even though I was starving, I was too busy checking the place out.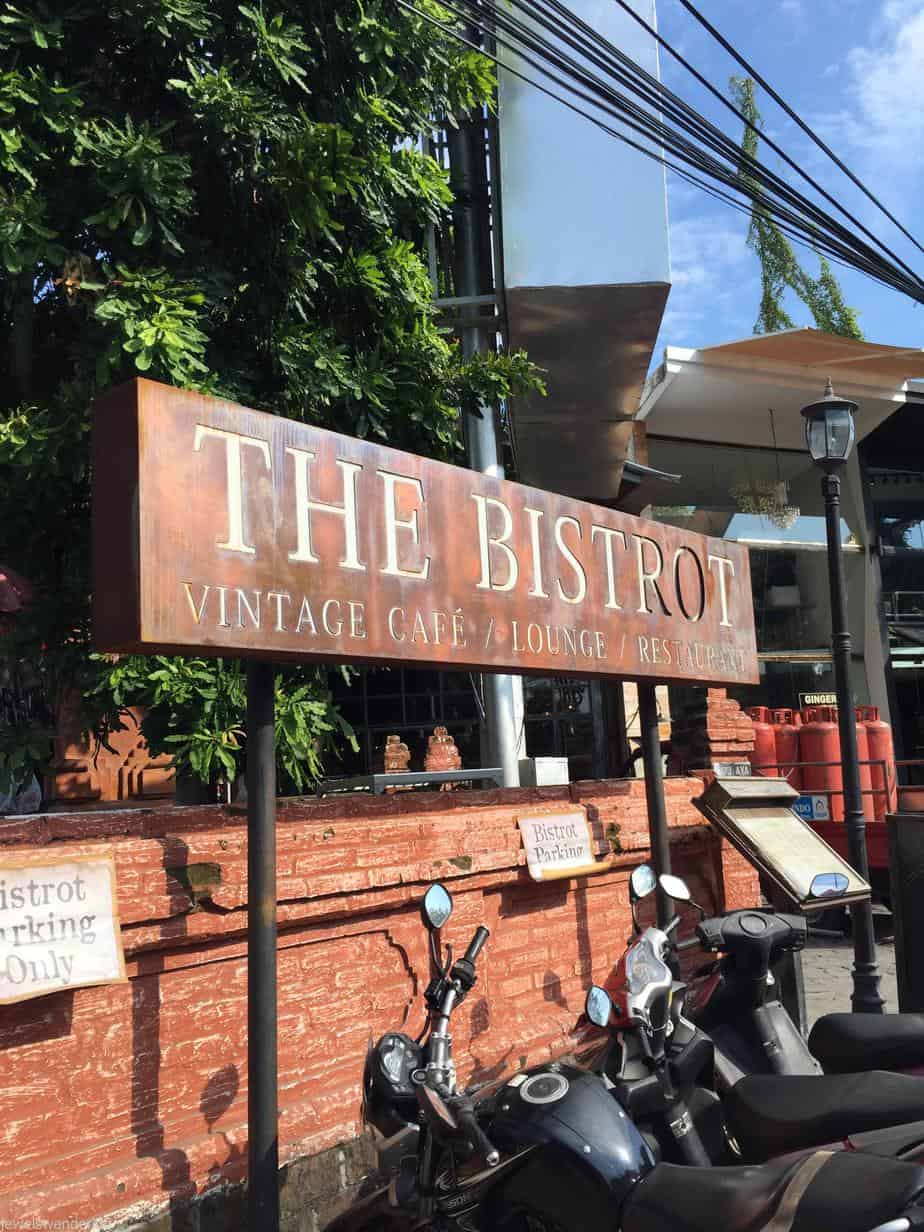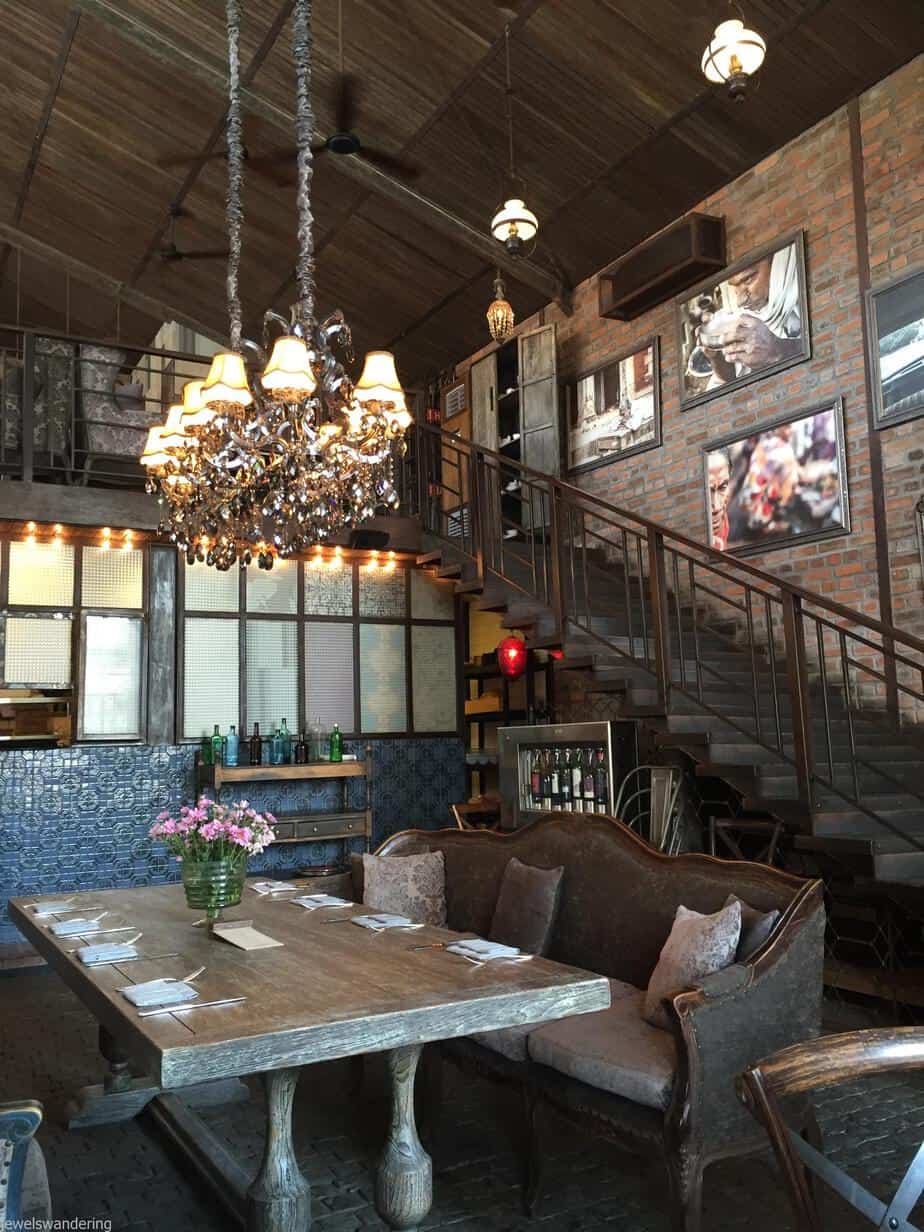 I mean, first impressions are everything, right? And this girl was definitely impressed with the quirky decor, especially since Sing Sing is just not as creative with their spaces.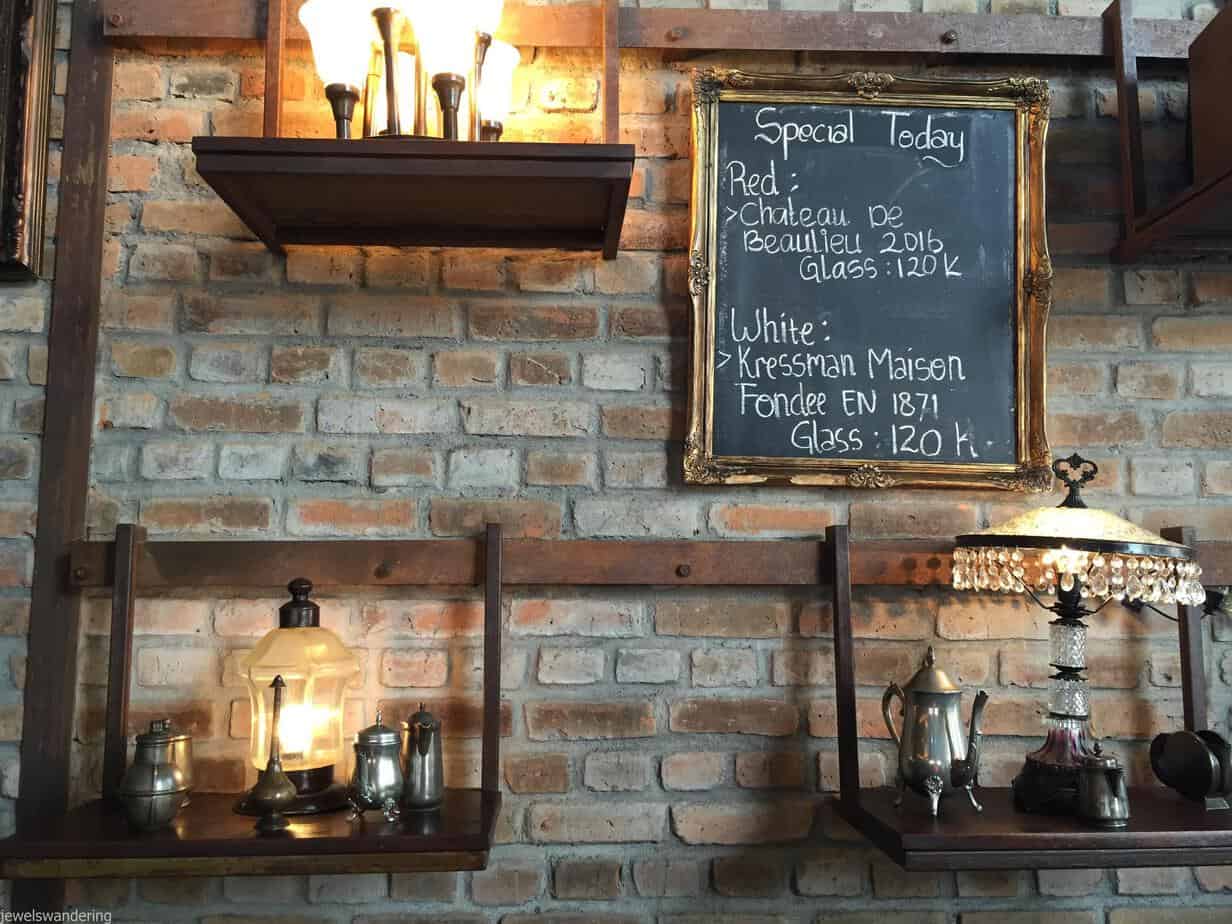 I finally managed to sit down at our table long enough to look at the menu and order.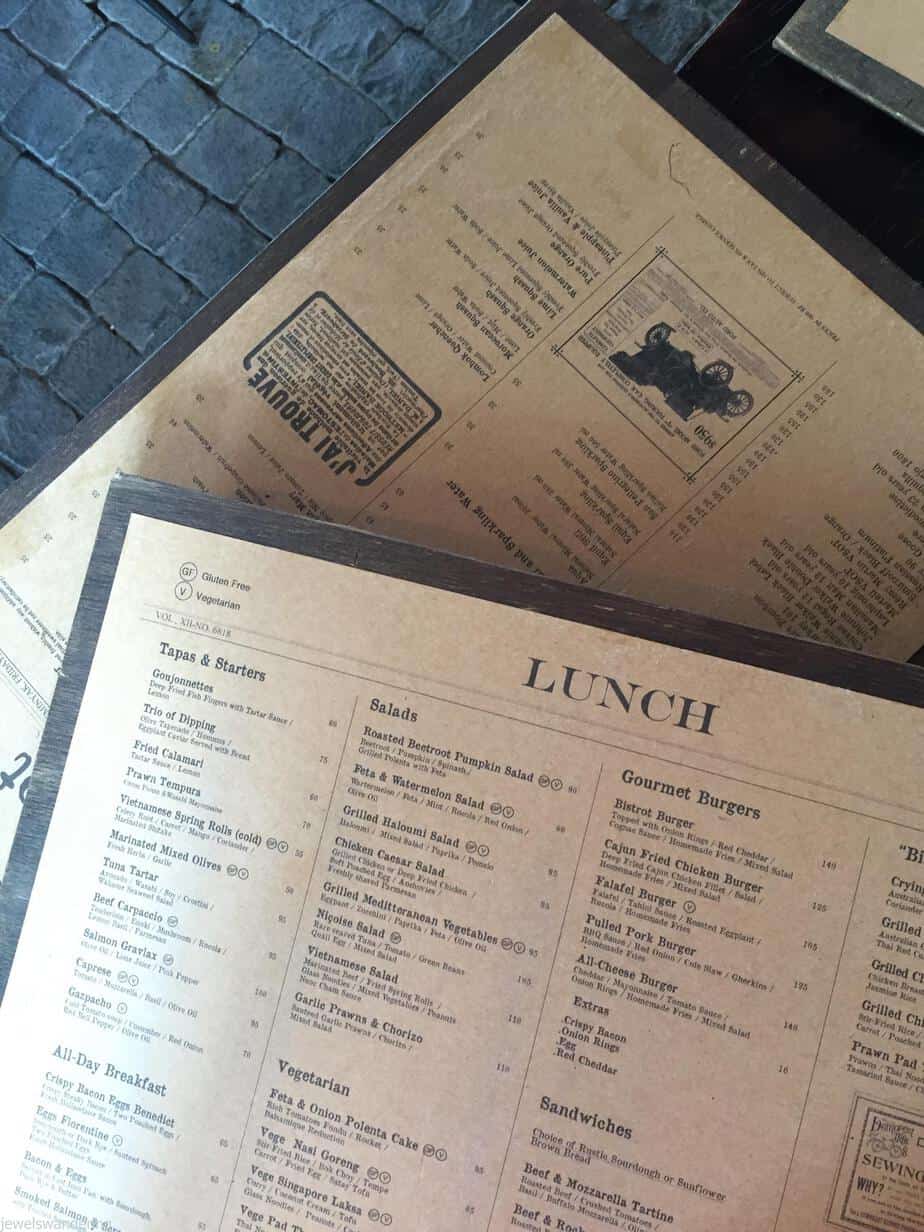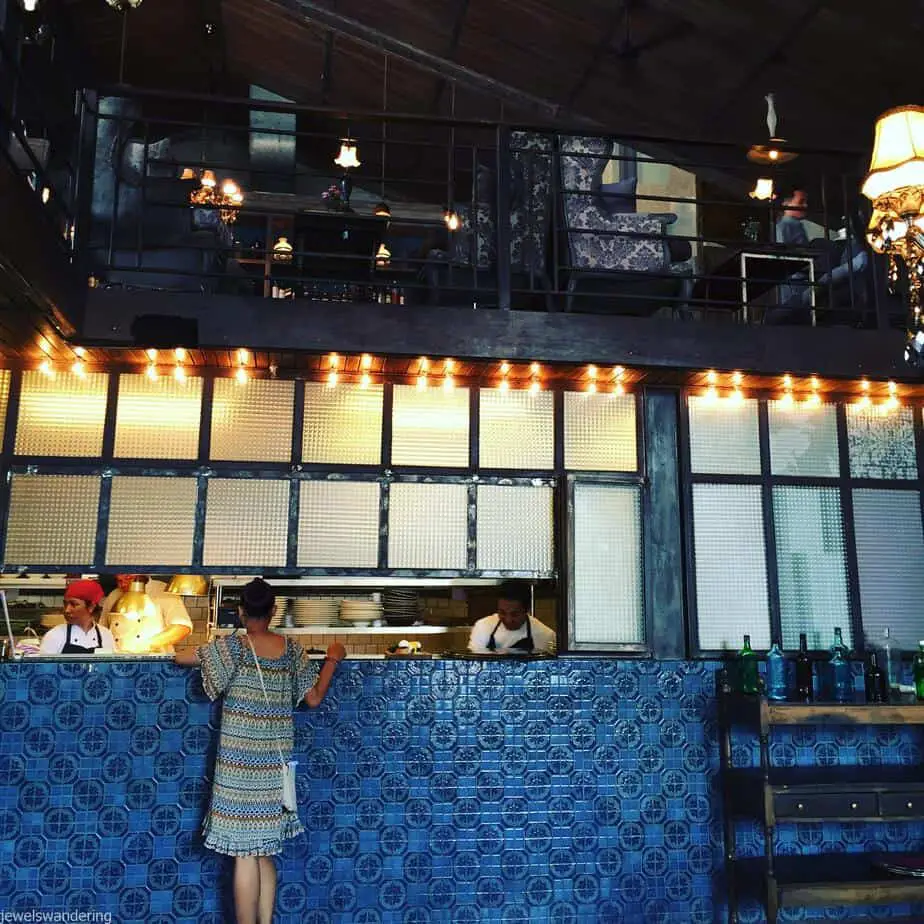 Ana had eaten the Cajun Fried Chicken Burger the day before and really enjoyed it, so she ordered it again. HA.  I opted for the Nicoise Salad for some odd reason. Not sure why I decided to go down the healthy route?!?! Yeah, I must have been on crack still jetlagged.  So once our orders were in, I went for a wander upstairs.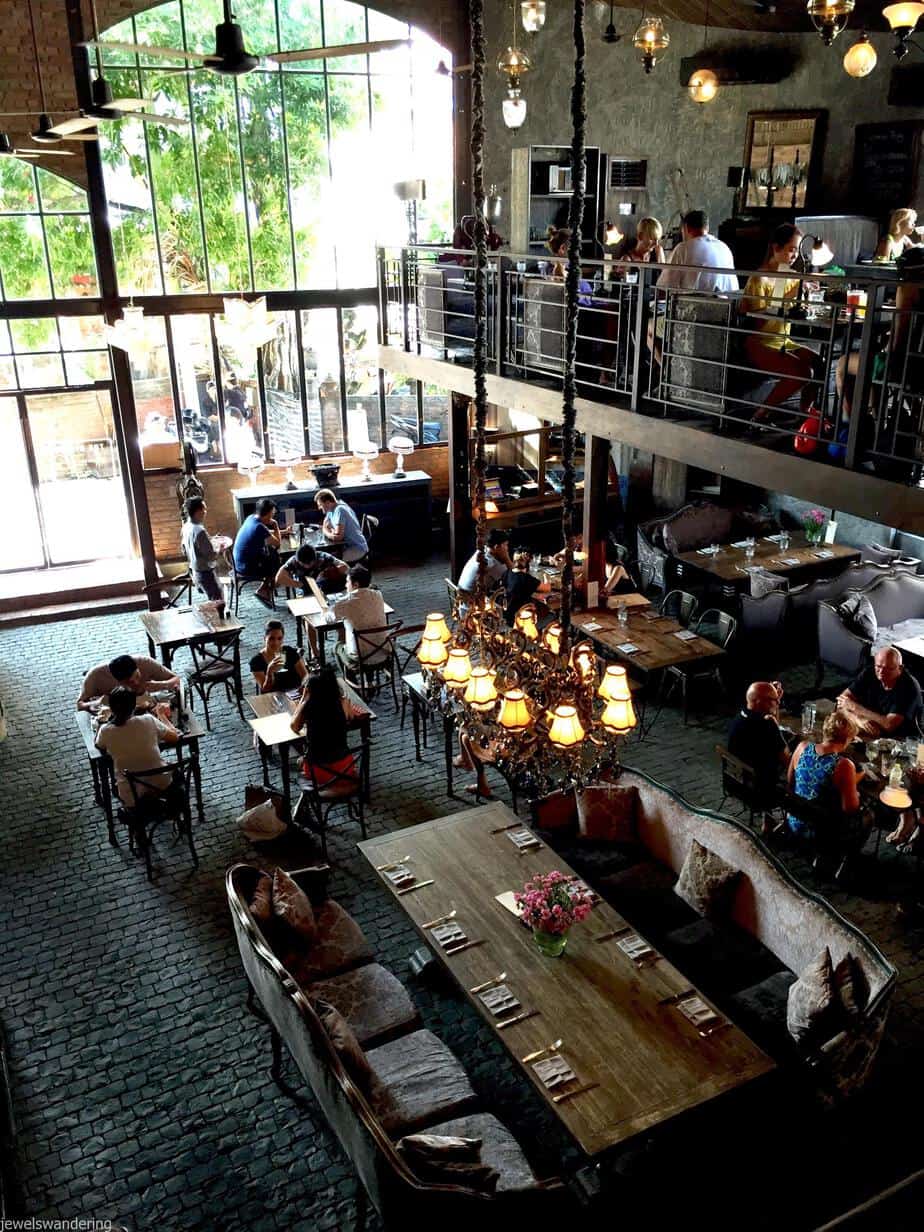 I really fell in love with this space.  Even though the furniture was dark, it really worked in the size of the space and it was so light in there.  I loved the cobblestone flooring and the wide wooden floors.  I loved the blue tiling and the blue accent velvet couches.  It all really pulled it all in and gave the place a cool vibe. And luckily I wasn't the only weirdo taking pictures all over the place – we are in Asia after all; picture taking is 150% acceptable!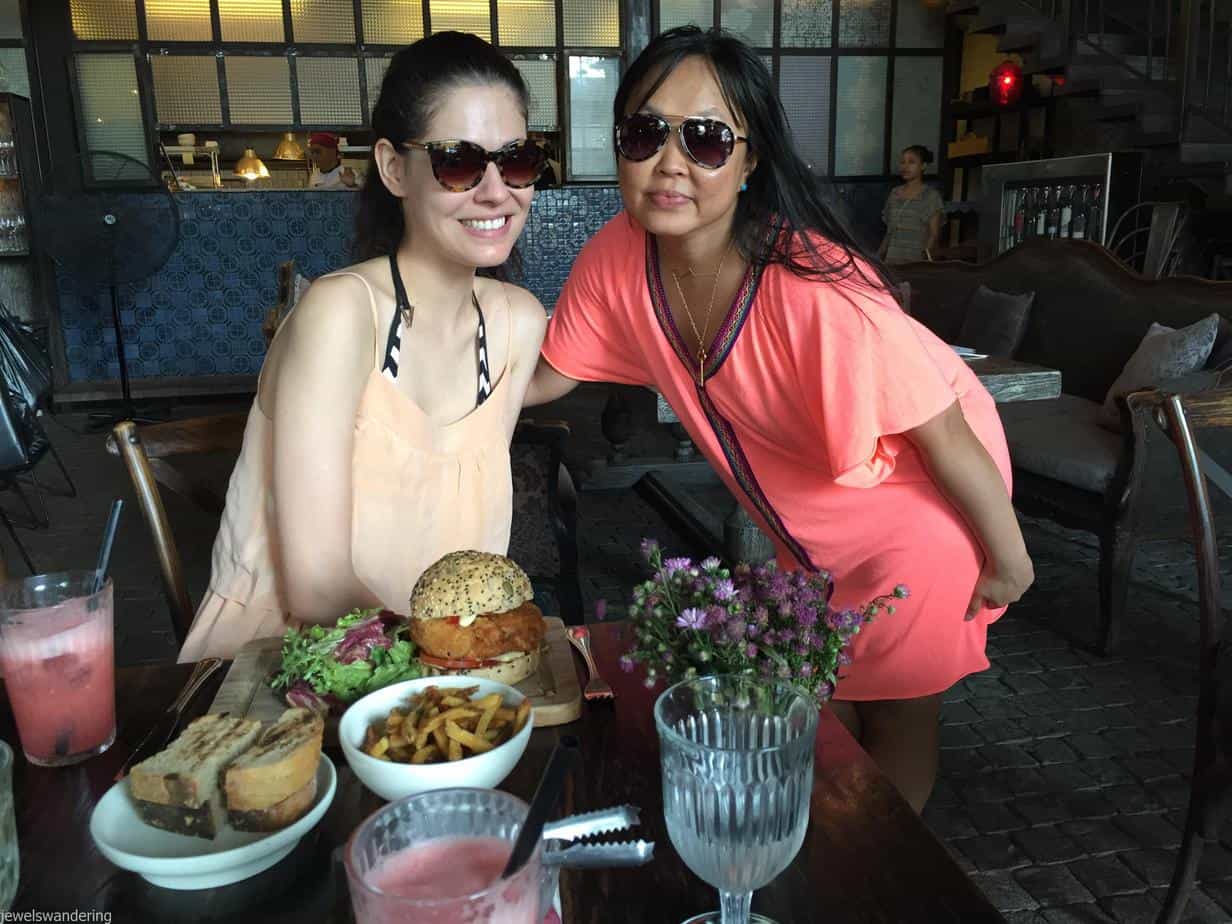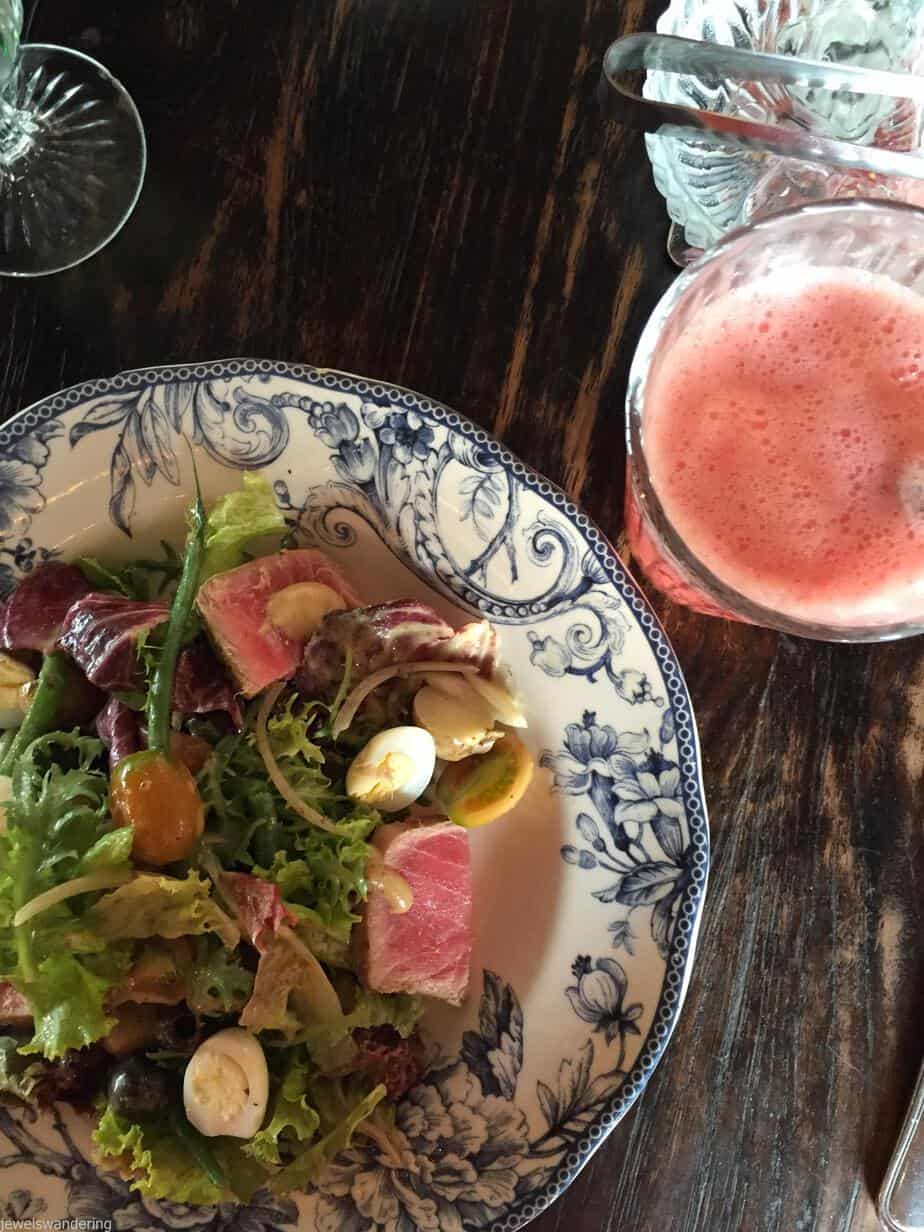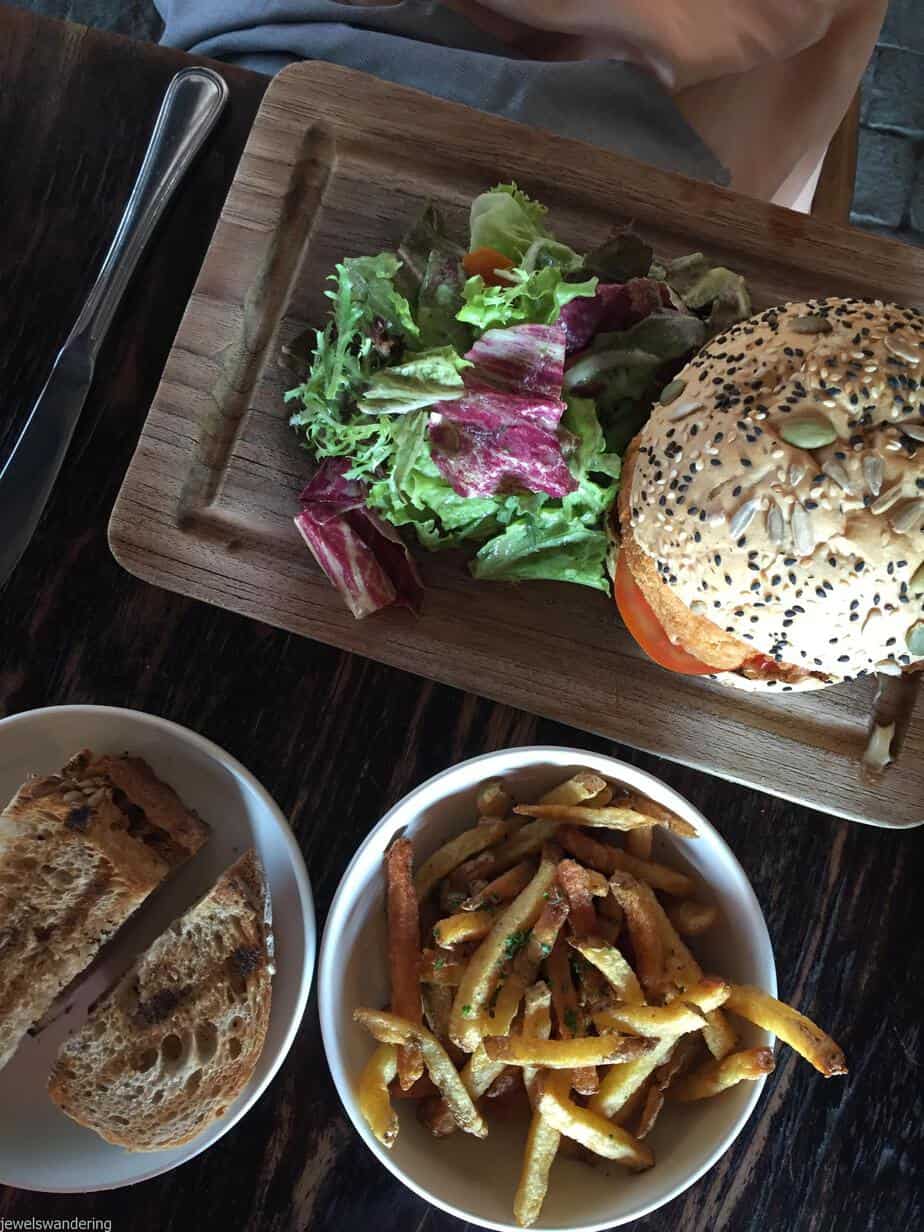 My Nicoise Salad was actually quite yummy, although I wish there had been more of it and a little less dressing.  I don't know about you, but a salad drenched in dressing just doesn't do it for me.  But before you go and think that this was the case with this salad, no, no!! It wasn't dying in dressing but they definitely were a bit heavy handed with it.  And looking at Ana's chicken burger, I totally got food envy.  I mean, even in the picture it looks pretty damn good.  Next time, I am ordering the Chicken Burger! By the way, I totally scoffed down those fries.
If you're ever in the Seminyak area of Bali, head to The Bistrot for some drinks at the very least just to take in the decor! And with that, I leave you for the weekend, well, almost the weekend!  I hope you have a good one and can't wait to catch up next week!! xx