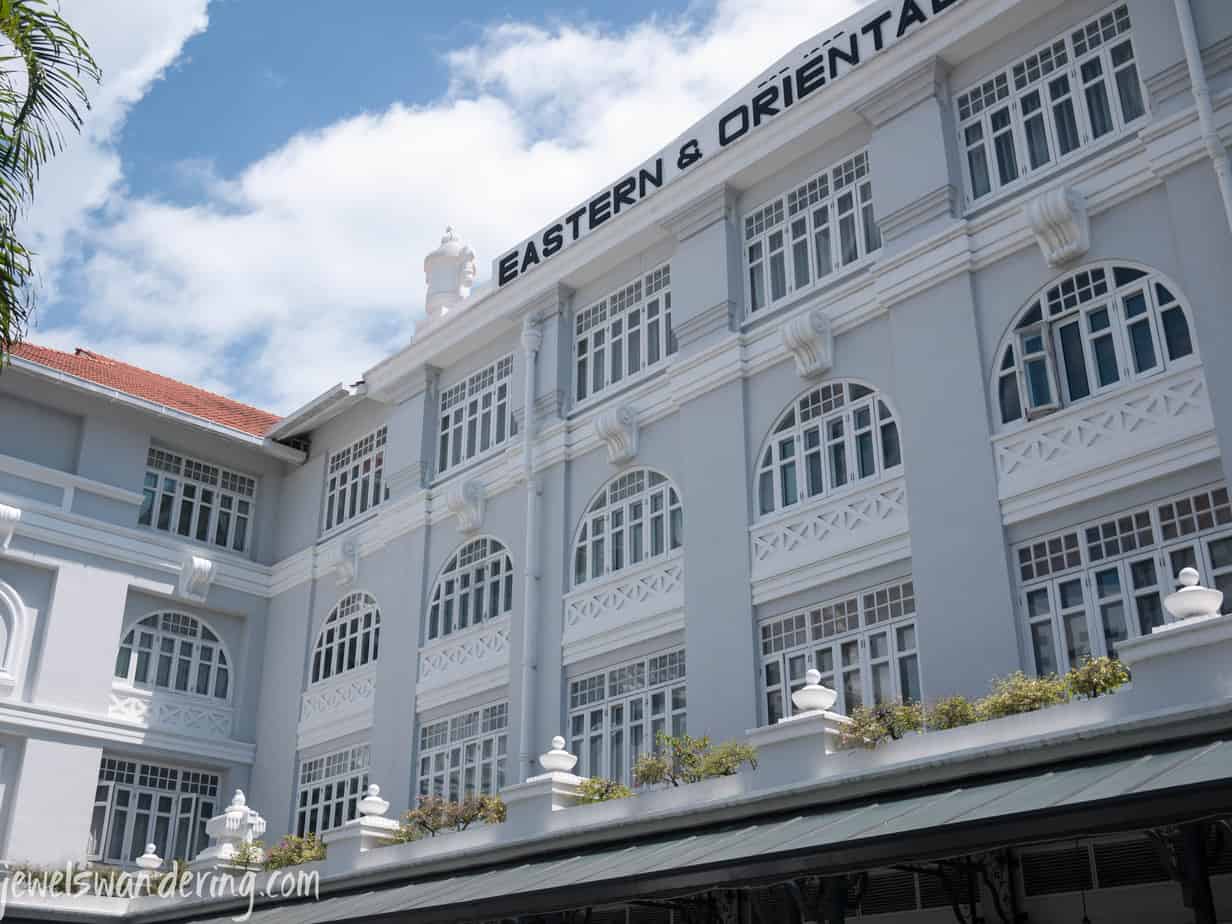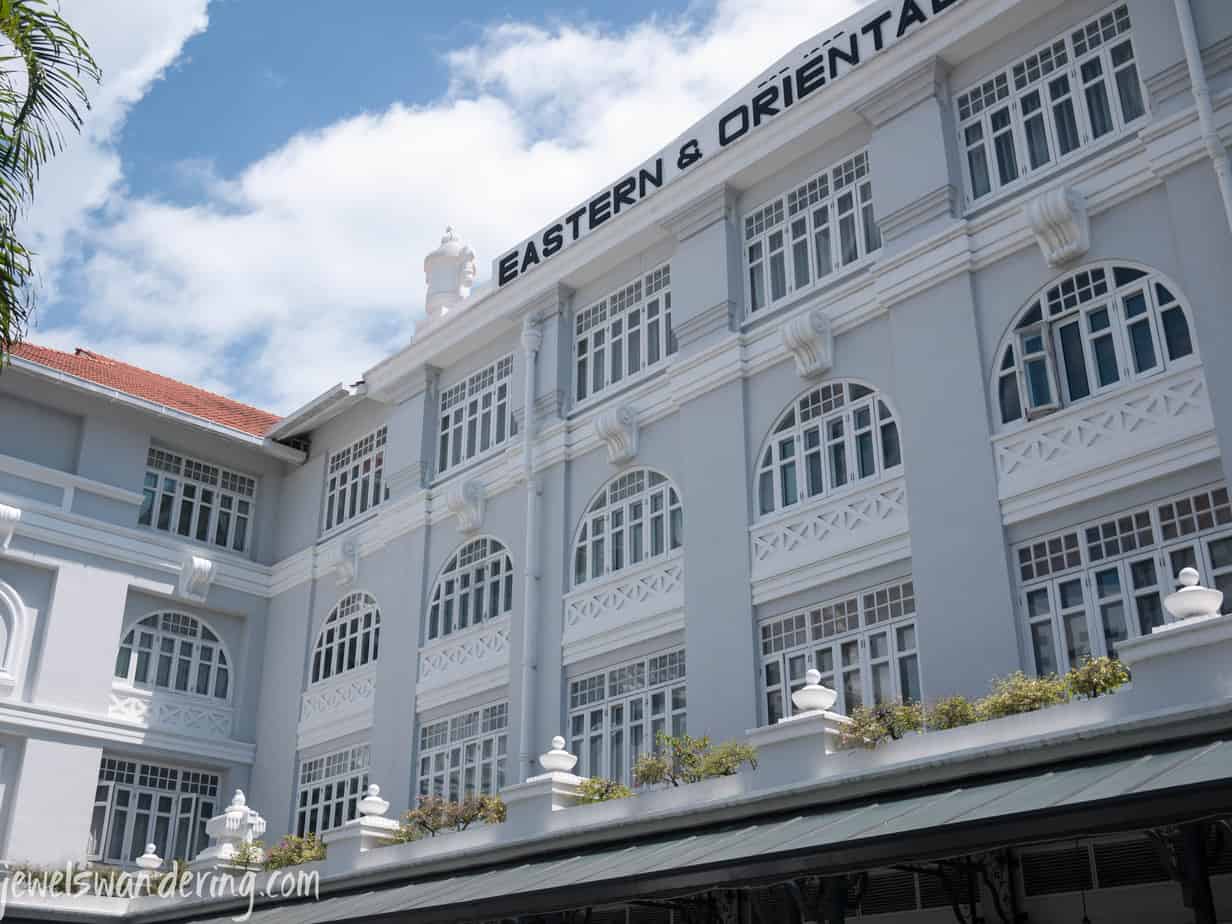 Hello lovelies, hope you all had a great weekend! I'm back on track and getting caught up with my Penang posts, so hope I haven't bored you just yet! If you remember my post on places to stay in Penang, I didn't let you in on where I had booked.  How very sneaky of me…! But as you can tell by the title, well, I ended up staying at the Eastern & Oriental, where I wanted to ideally go with B.  Sorry, Ana.  I love you, but…
Actually, I had booked for us all to stay the Muntri Grove but at the last minute, Thomas decided he was coming.  Yay!! But that also meant that we needed one extra room and unfortunately the Muntri Groves were booked solid.  What's a girl to do?  I frantically tried to find a room at one of the other hotels on my list to no avail.  Well, the Eastern & Oriental was the only hotel with a room available, so…
The best part is, despite it being a fancy schmancy hotel, it's not expensive! Unfortunately for Malaysia, the Ringgit has tanked in the past few months due to a massive financial and political scandal.  Well, the exchange rate definitely worked in my favor!
Holy smokes! Best hotel, ever! Such a beautiful building built during colonial times founded by the Sarkies Brothers in 1884.  As it was such a popular hotel at the time, they went on to establish the Raffles Hotel here , which is a total Singaporean institution.  And if anyone wants to put me up there for a staycation, I won't say no!!
Check-in was seamless and fairly quick.  We were asked to sit in their lounge while we awaited our arrival mocktail.  Since check-in was faster than the arrival of our mocktail, we had the drinks sent to our room as we were meeting the boys shortly.
We stayed in the Garden Suite and it was lush! Ana and I may or may not have screamed like little girls with excitement over our room.  Our doors lead out to our patio outside which was right next to the pool. The bathroom was ah-mazing with his and her sinks with separate shower and bath.  Well, nothing wrong with indulging a bit on a birthday, am I right?
Supposedly this hotel is haunted, but I passed out cold both nights.  Which is a shame, I would have loved to have heard or seen some ghosts!
As this is a luxury hotel, you can expect top-notch service and they did not disappoint.  The staff were quick to respond with any of our requests – umm, we needed an ice bucket with ice and some champagne glasses – and when they told us they ran out of tomato juice for our Bloody Mary's on my birthday, they took our suggestion and made it with fresh tomato juice instead.
If you're in Penang, I would highly recommend a stay at the Eastern & Oriental.  In fact, Ana and I are talking about heading up again sometime soon.