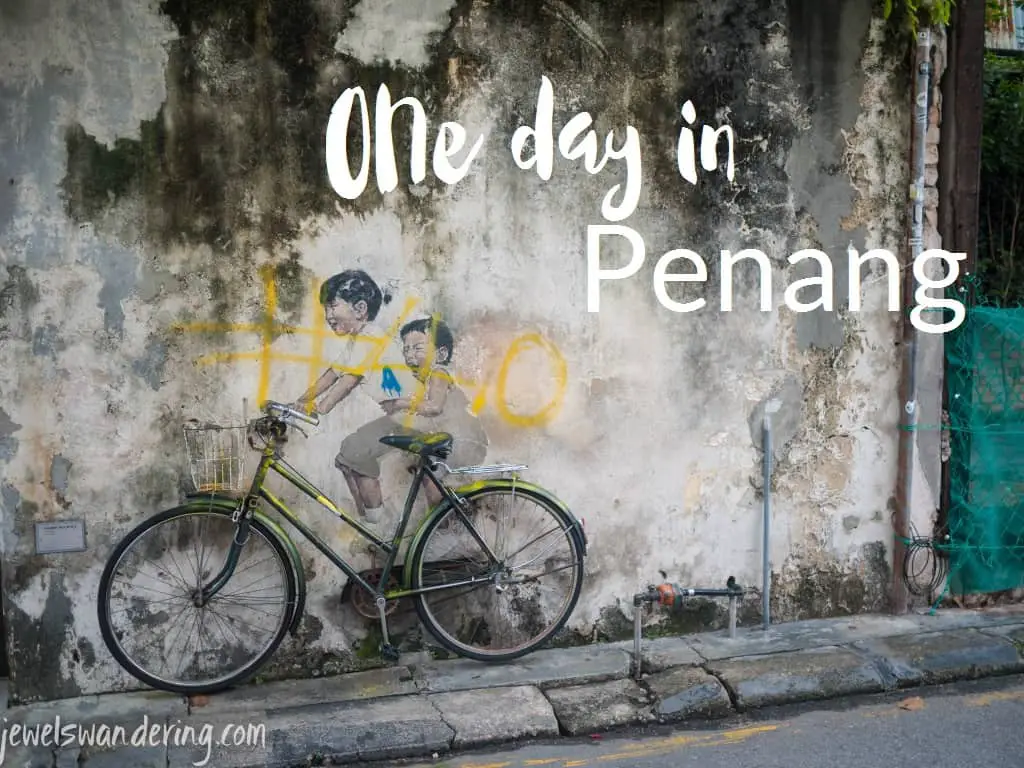 I'm telling you, jet lag is a b*tch! I really should have had this post up and ready before I left for the States, but nope.  Just as well…!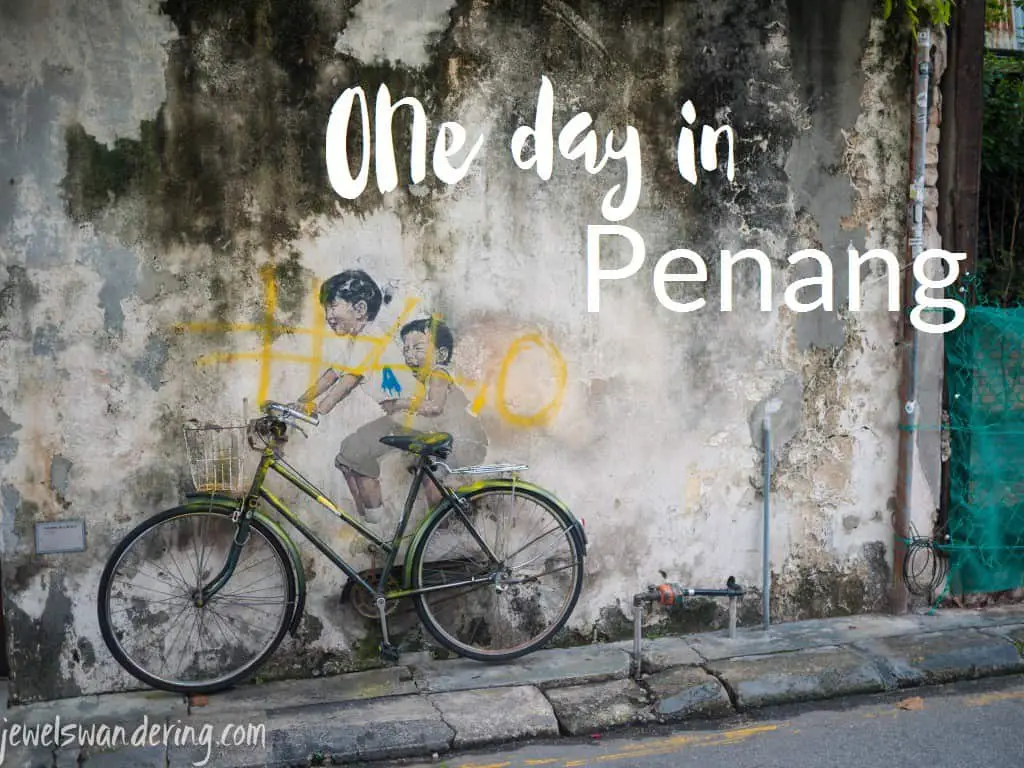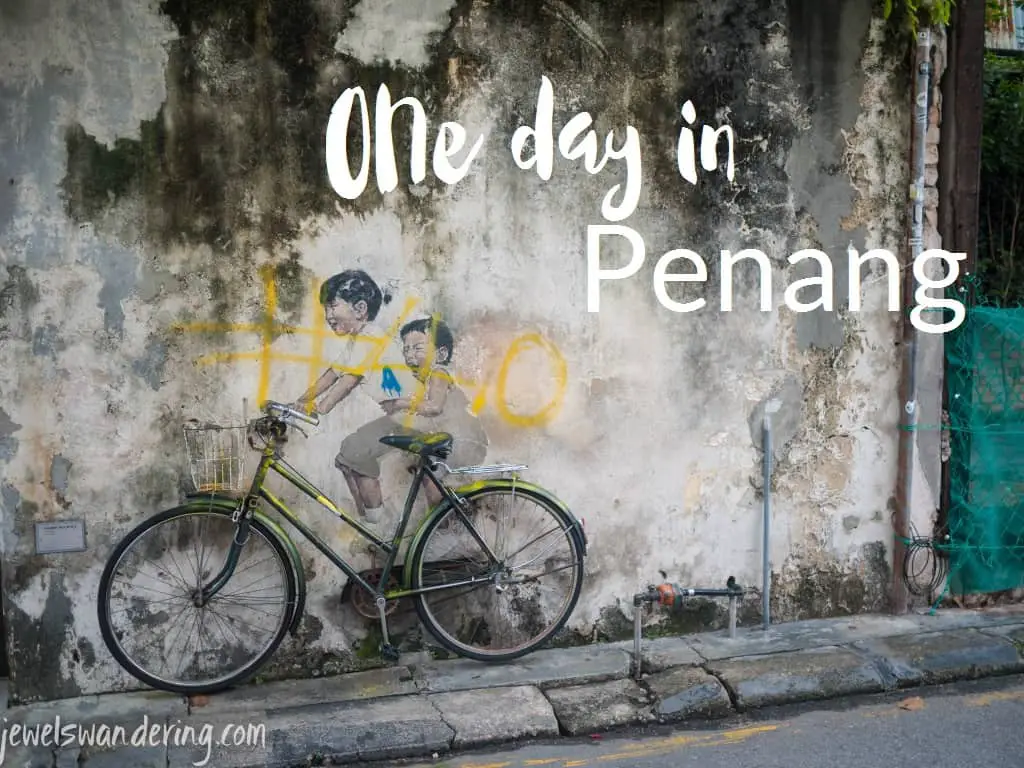 I know that the way my posts have gone up on Penang have been out of whack and if you're OCD, so sorry…! But let's get back to business. We only had the Saturday to try and see what we could of Penang and I'll tell you we did not see everything.  We had a bit of a late night on Friday and we got off to a late start.  But then again, we weren't there on a hardcore sightseeing mentality and the one thing I really wanted to see was the street art.
As the boys carried on after we left them on Friday night, let's just say there was a late night swim and one of them may or may not have bared his erm, um, soul that night.  Luckily I was fast asleep in my comfy bed, but come noon, the boys were not up! We met them at this really cute cafe – Inch – that if you're ever in this part of the world, you must go check out.  It's not so much that the food was out of this world, actually I managed to catch the breakfast buffet at the E&O so I only had a fresh green apple juice at Inch.  But really, the design aspect of this cafe is stunning.  Very hipster-ish but simple with pastel colors.  In fact, the front part of the cafe is drastically different from the back with two different design aesthetics.  In fact, Penang is known for their cafes and it's a shame I couldn't check out every single one of them.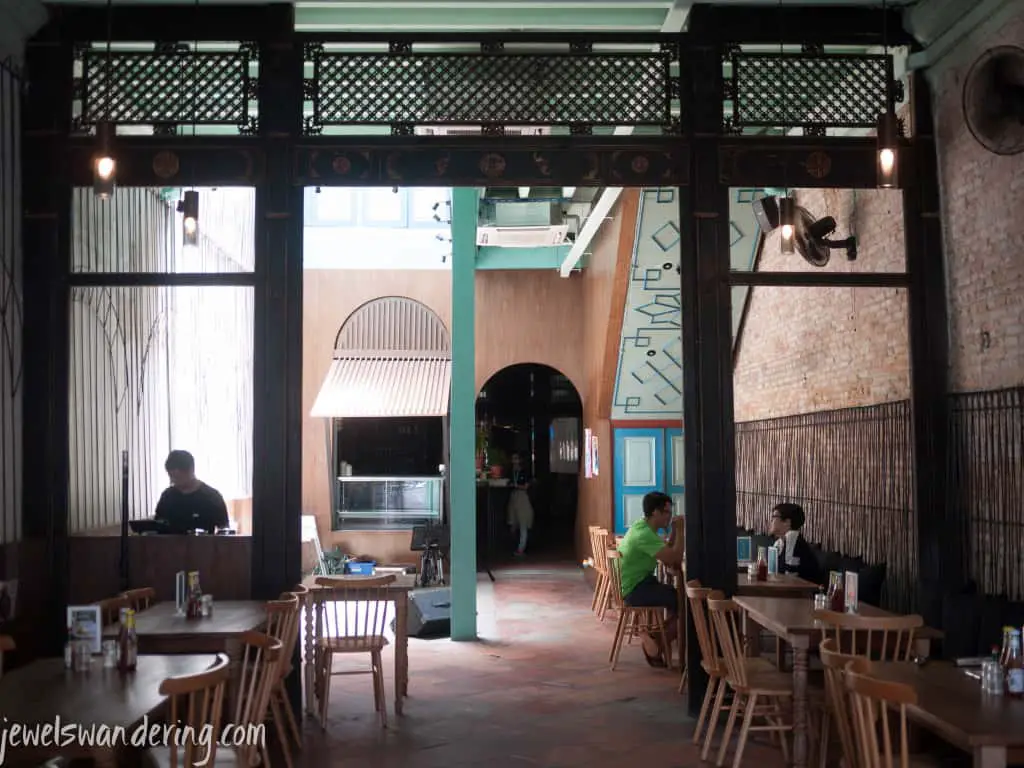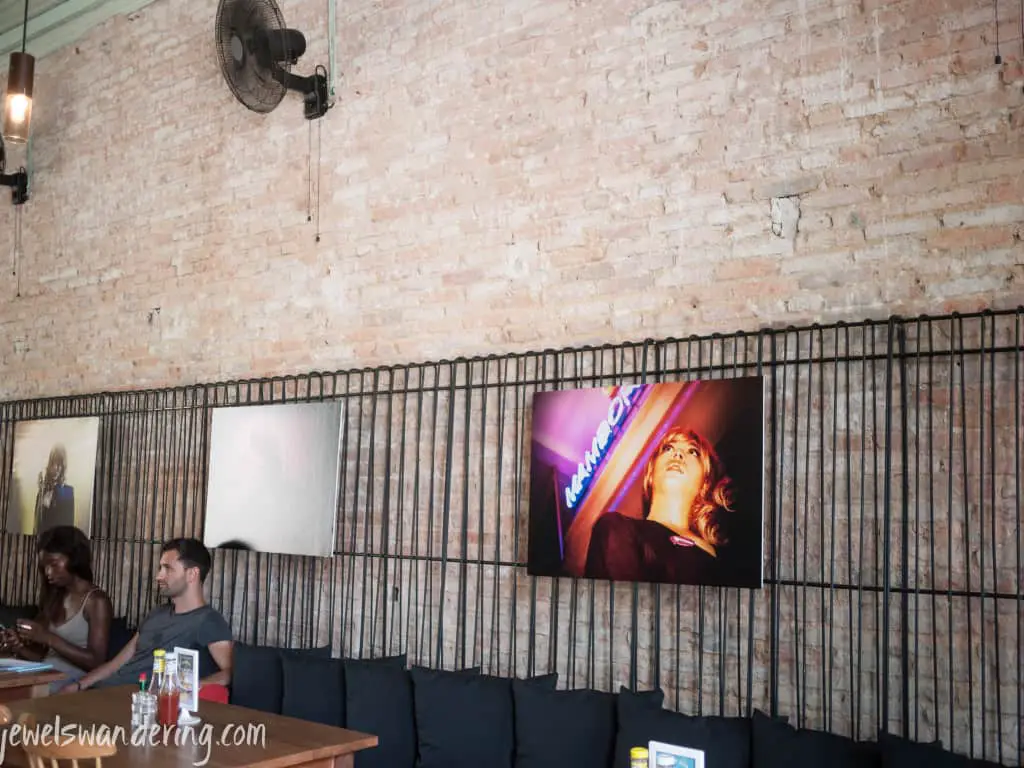 I must say, I do love me some exposed brick action.  Call it the NYer in me… 😉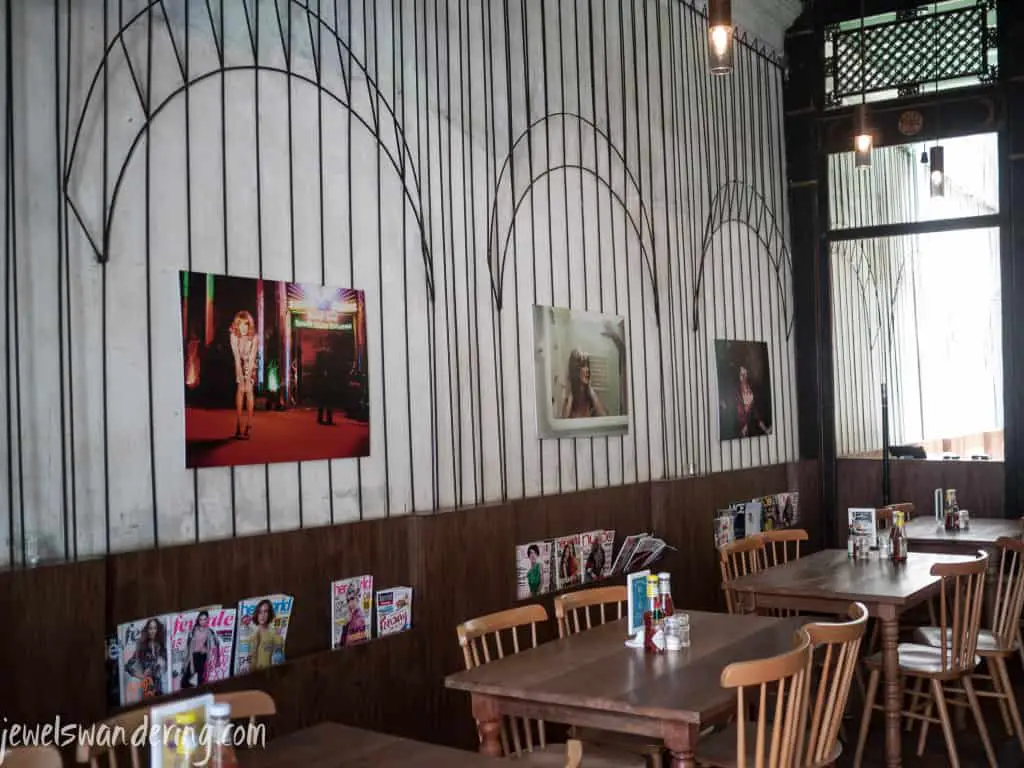 The boys had a bite to eat here whereas we just lazily hung out.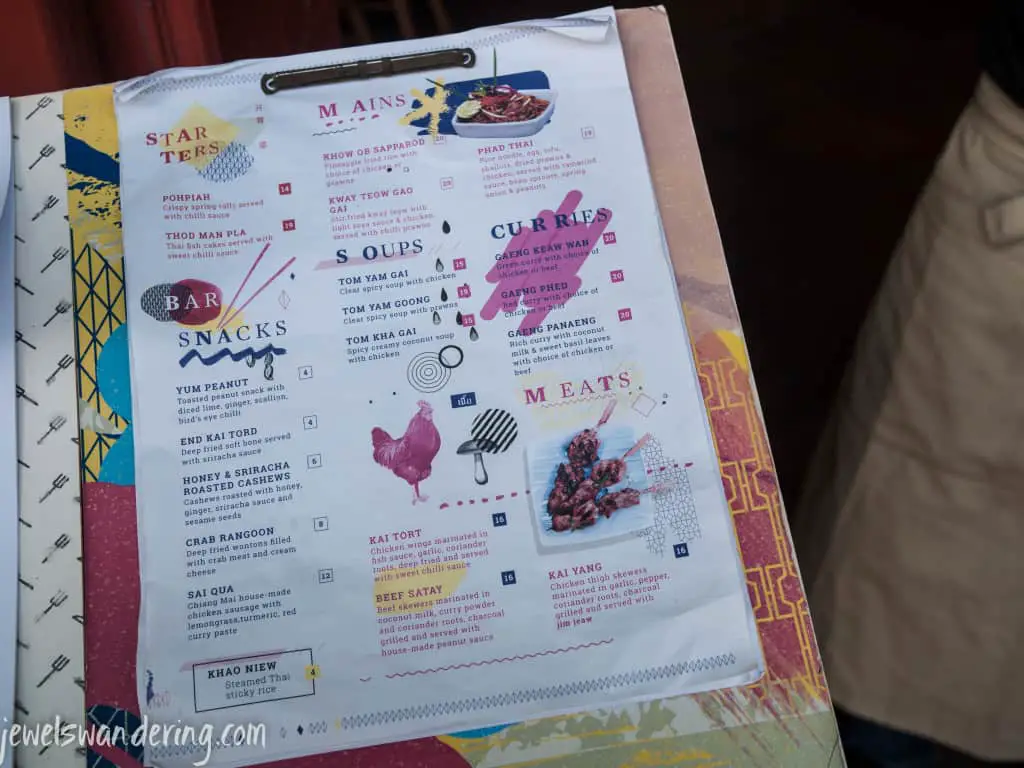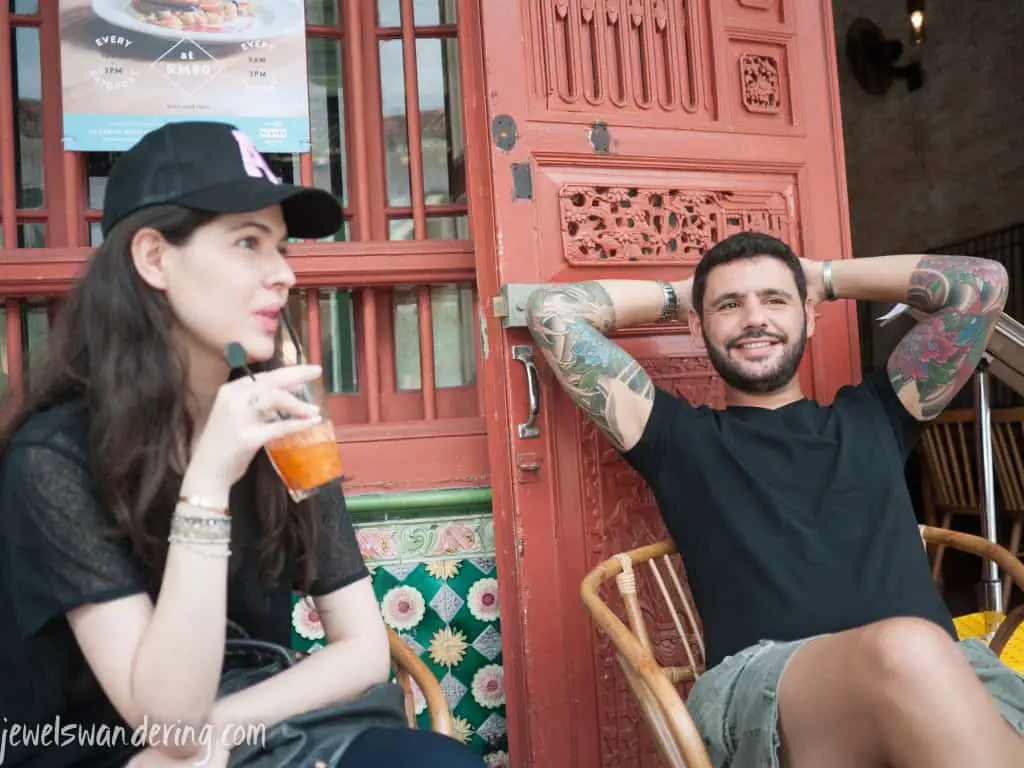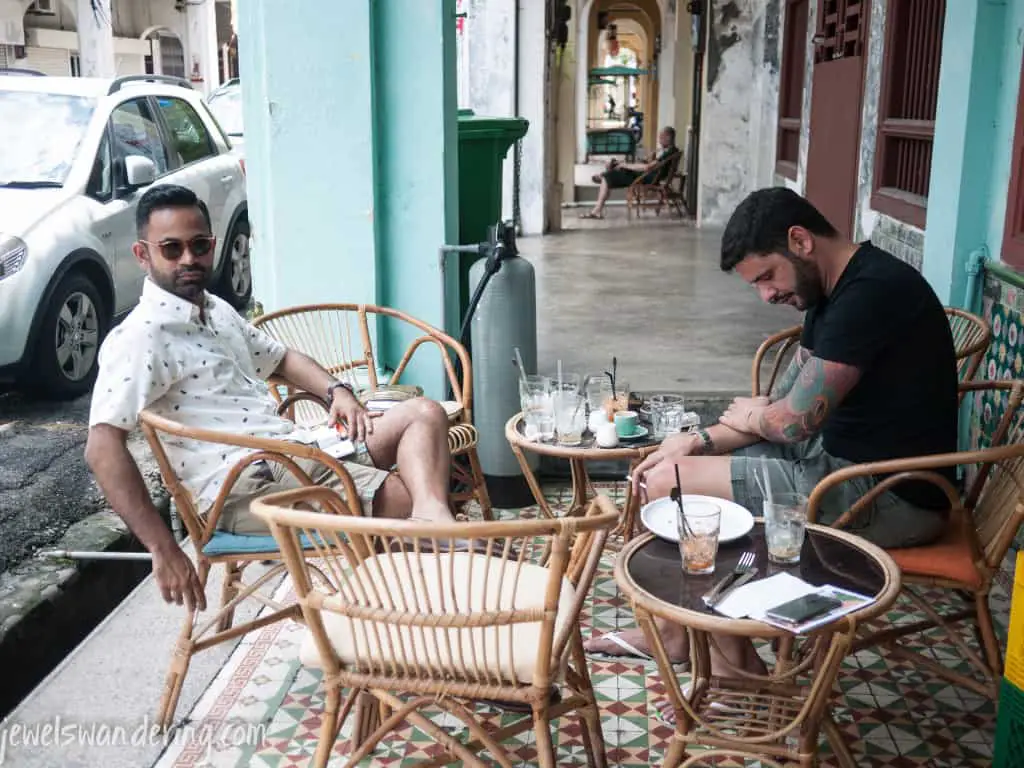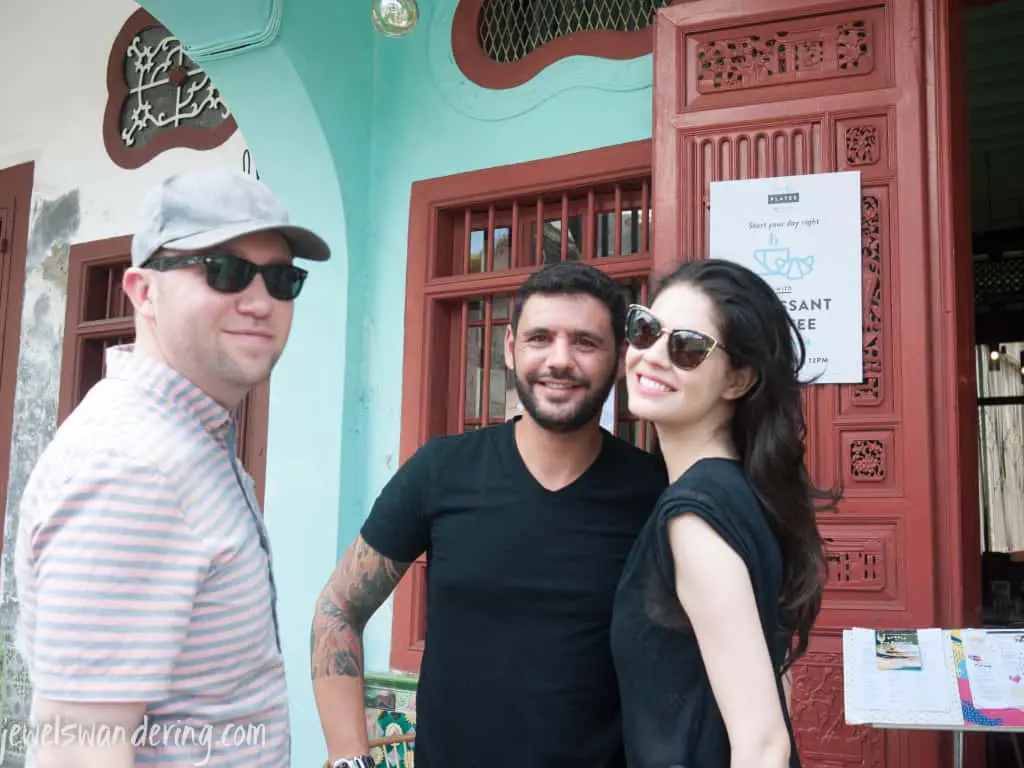 And then we realized the back of Inch boasts a whole different cafe with a different design aesthetic as I mentioned. What do you think? Pretty cool, no?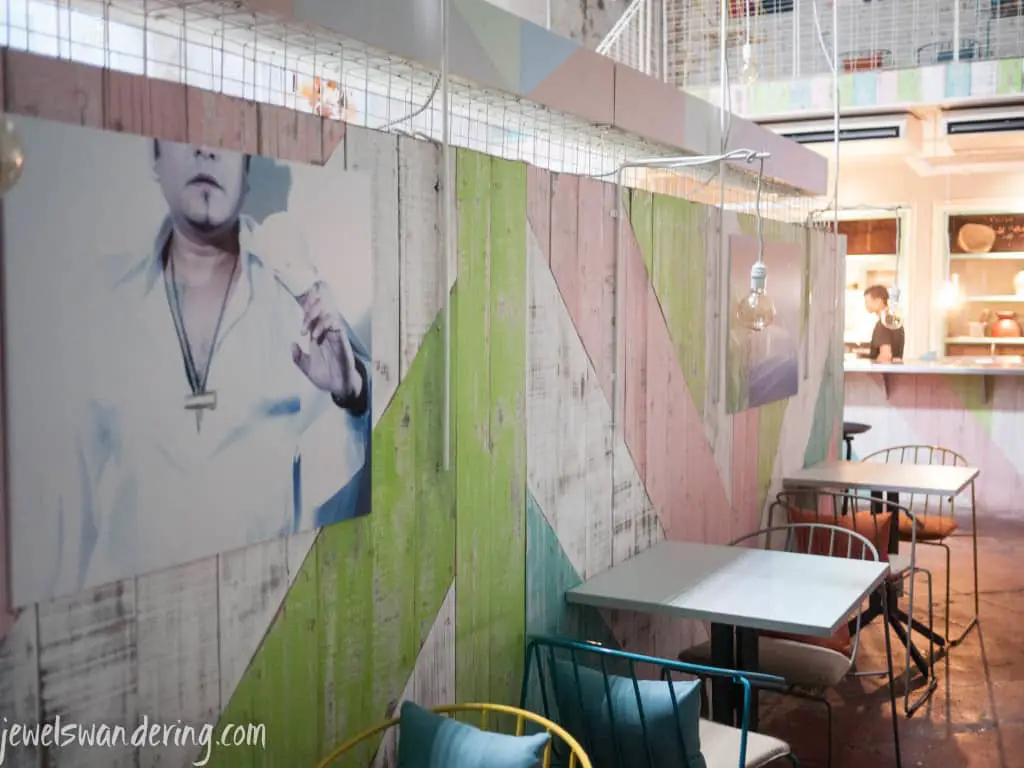 I love the muted color palette and the dingy walls work with the space.  Who needs a slap of paint? Love it!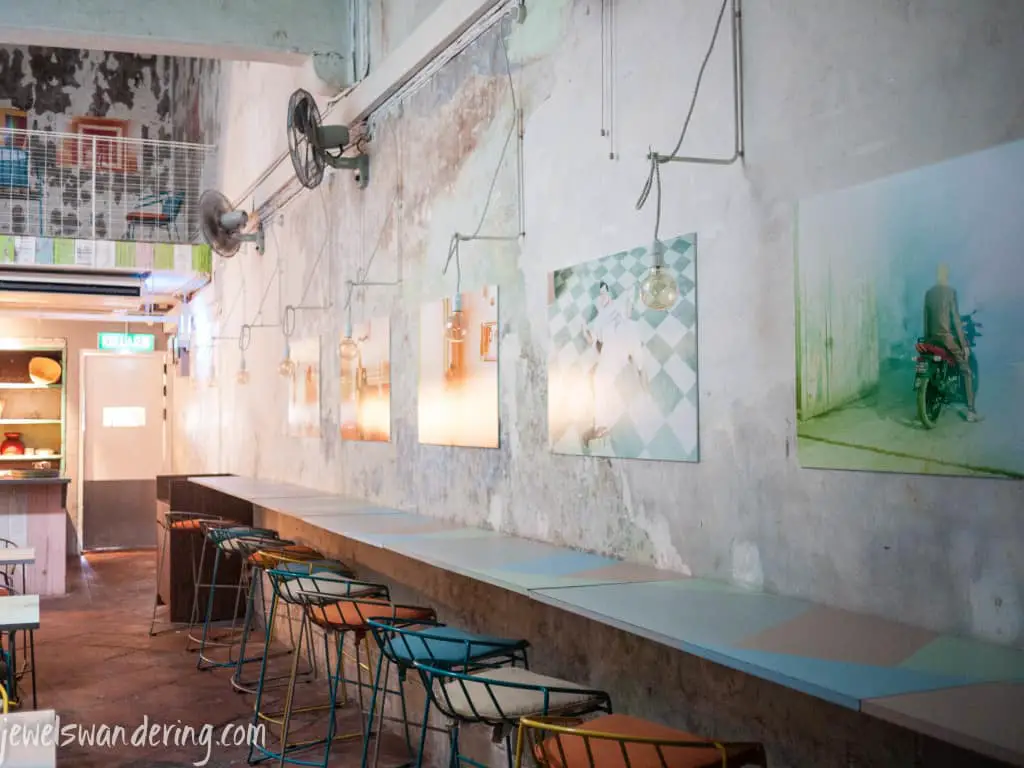 After Inch, we finally got moving. I really wanted to rent bikes, so off we went to Love Bike. What a super cute bike rental store! I couldn't help but take loads of pics..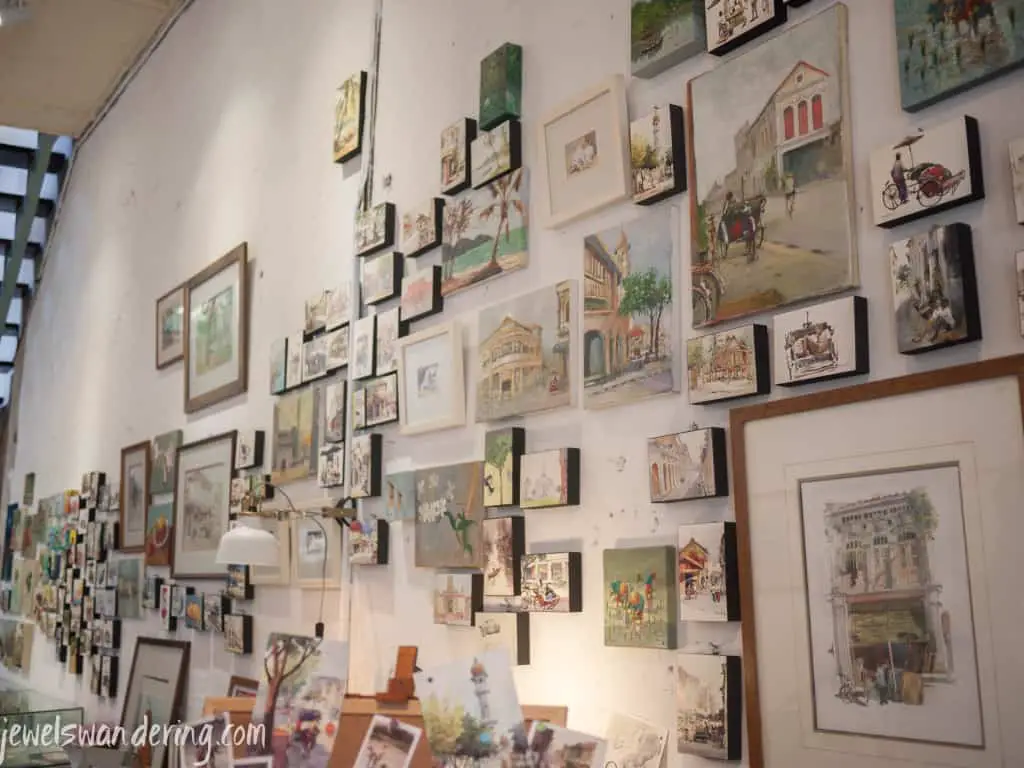 Bike rentals are super cheap and a great way to get around – definitely recommend it.  I think we paid 75MYR (about $17.25) for 5 bikes up until 9pm.  And off we went to Armenian Street to go check out the street art.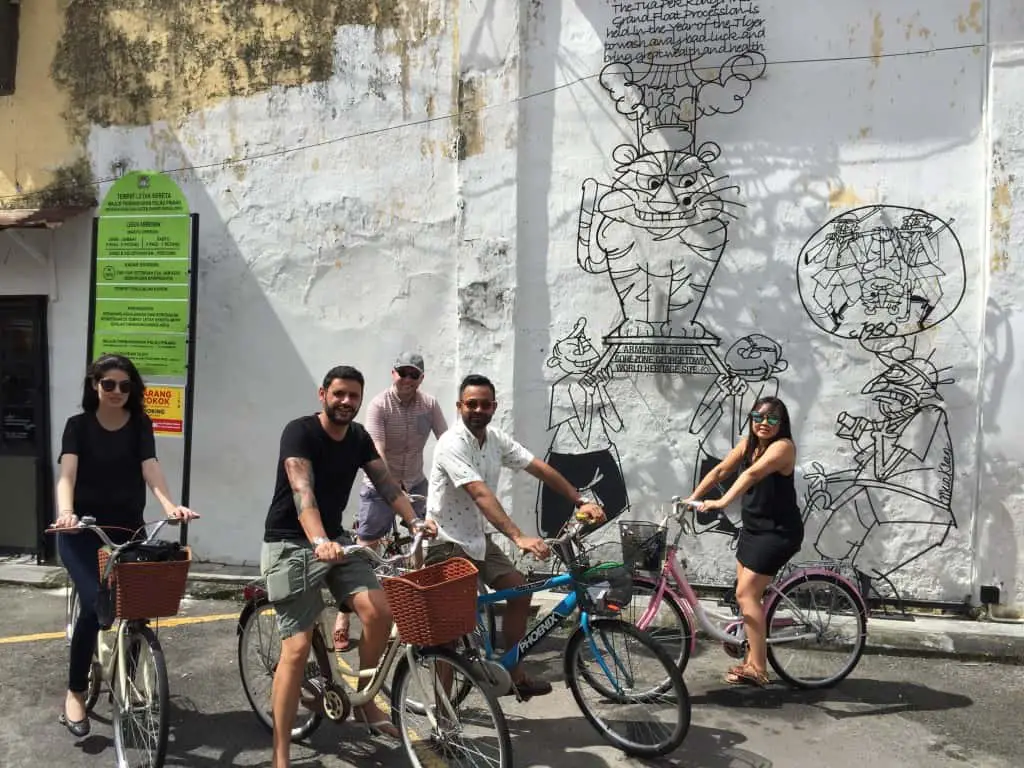 We made it all in one piece to Armenian Street.  We parked our bikes and walked around on foot.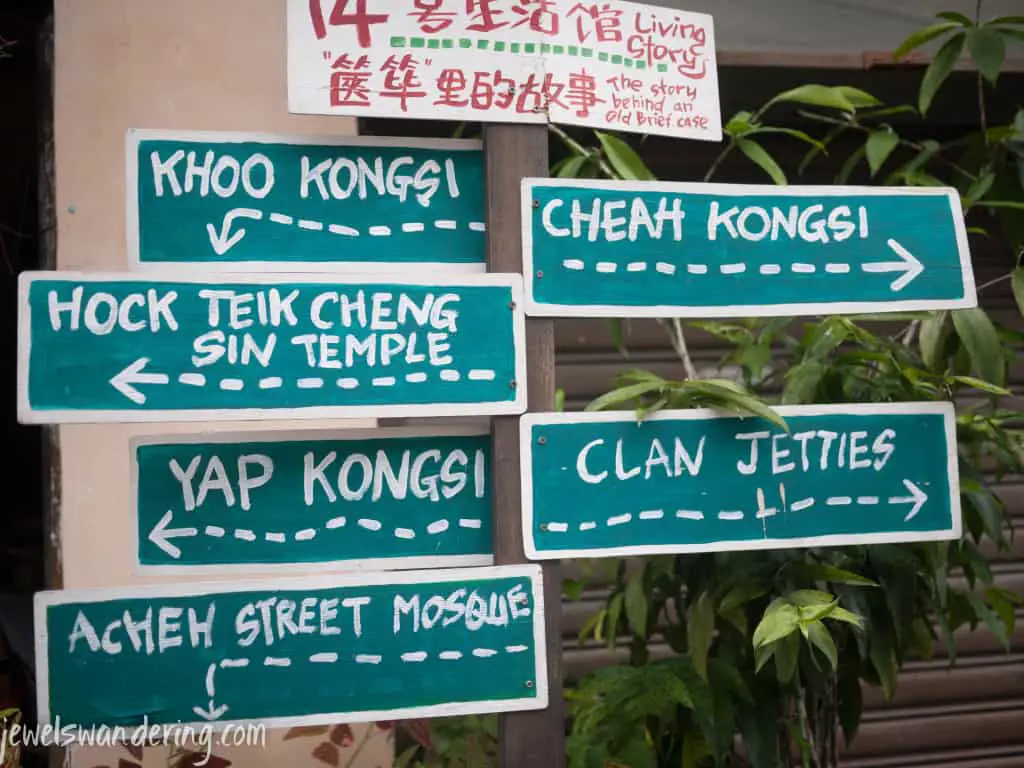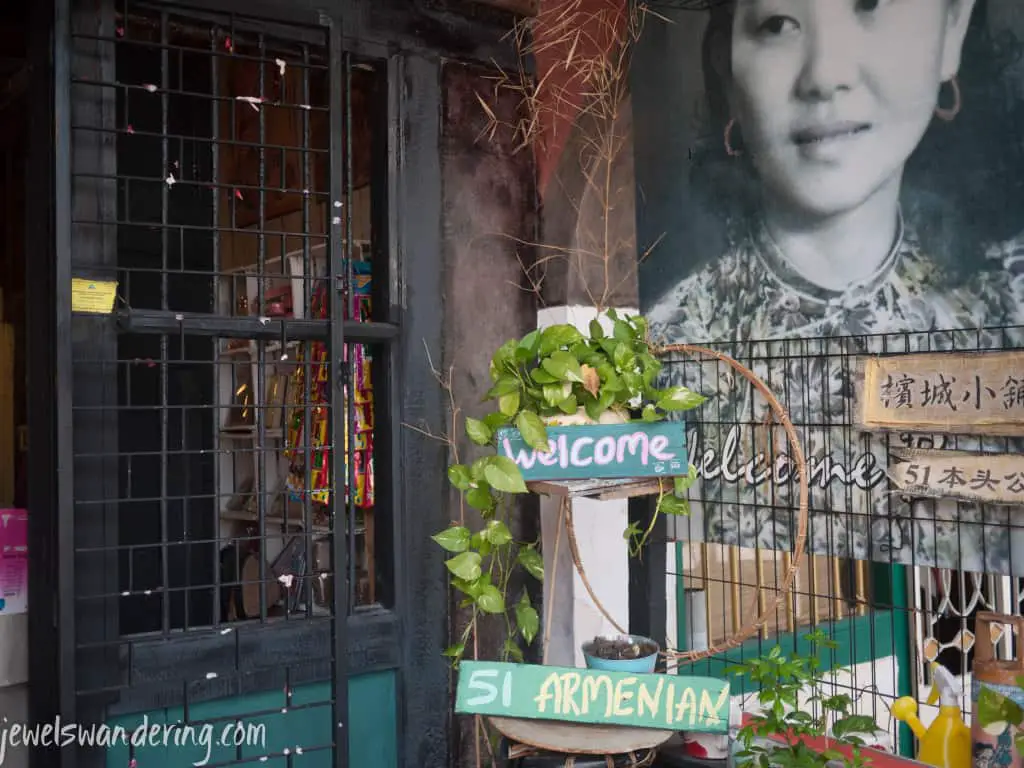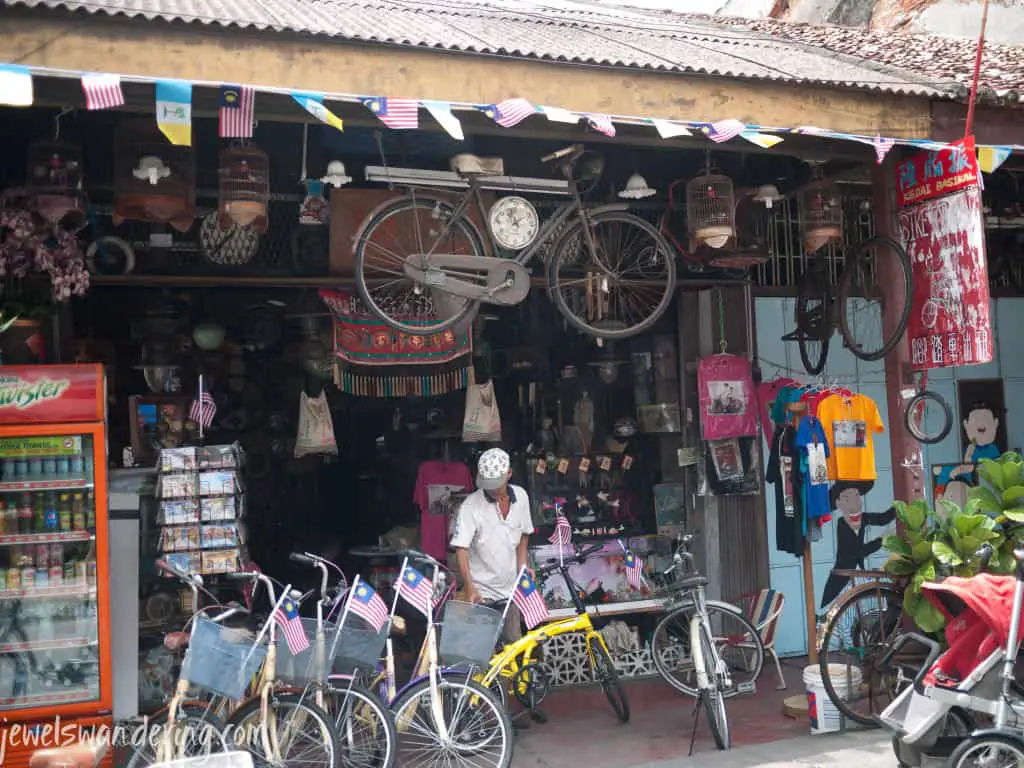 Throughout, you'll have other places where you can rent bikes as well.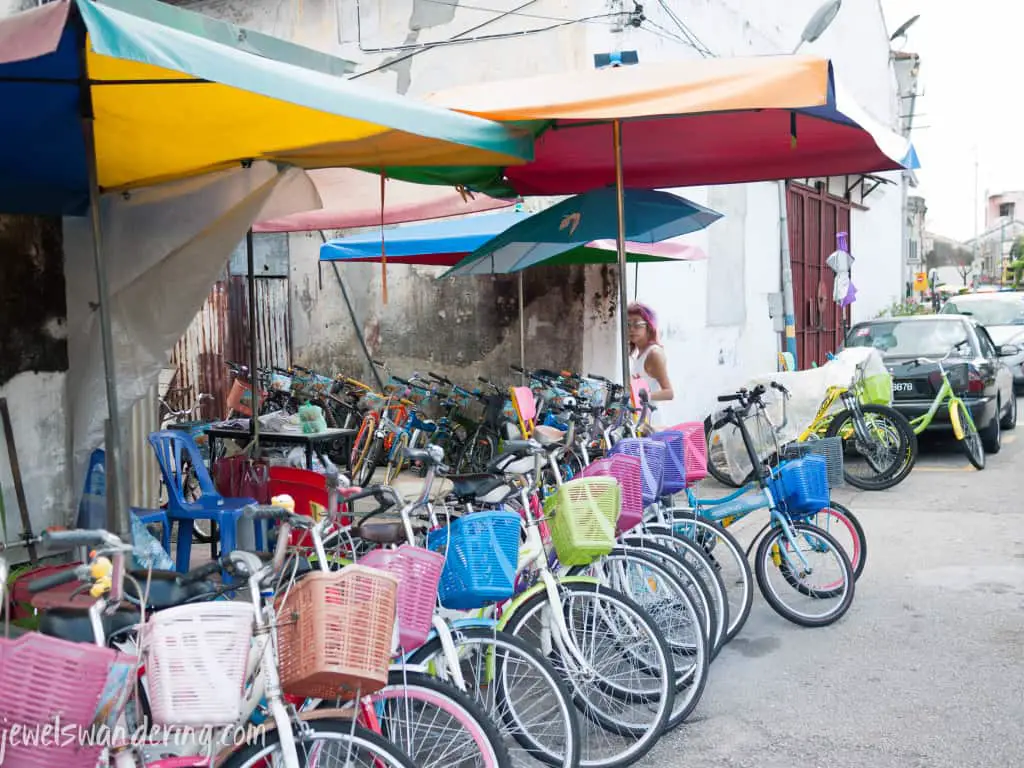 The streets were buzzing, but weren't overly crowded. You do have to wait a bit to get a good picture, but hey! We were in no rush.  Sadly, someone had defaced the kids on the bikes.  Why?!!??!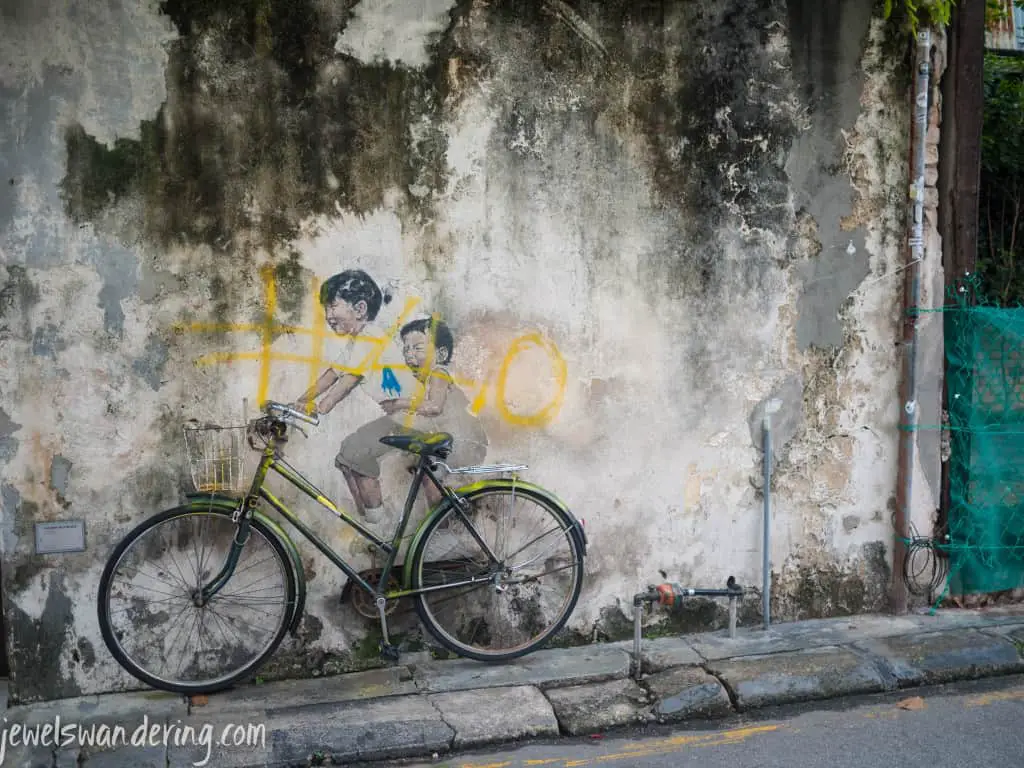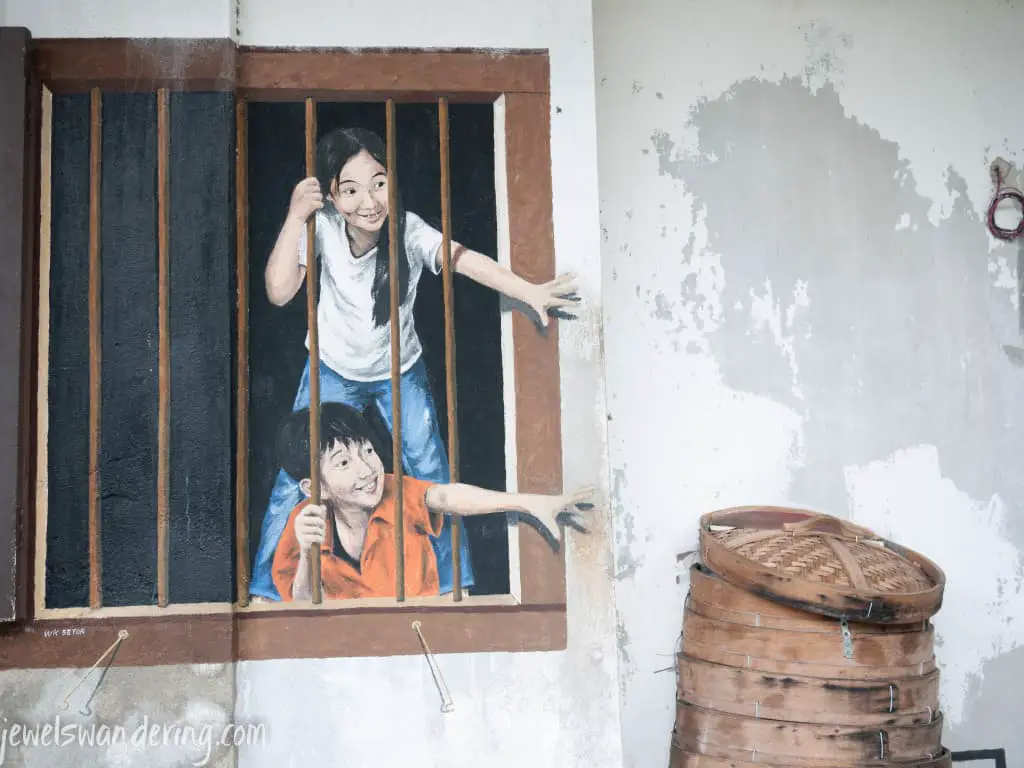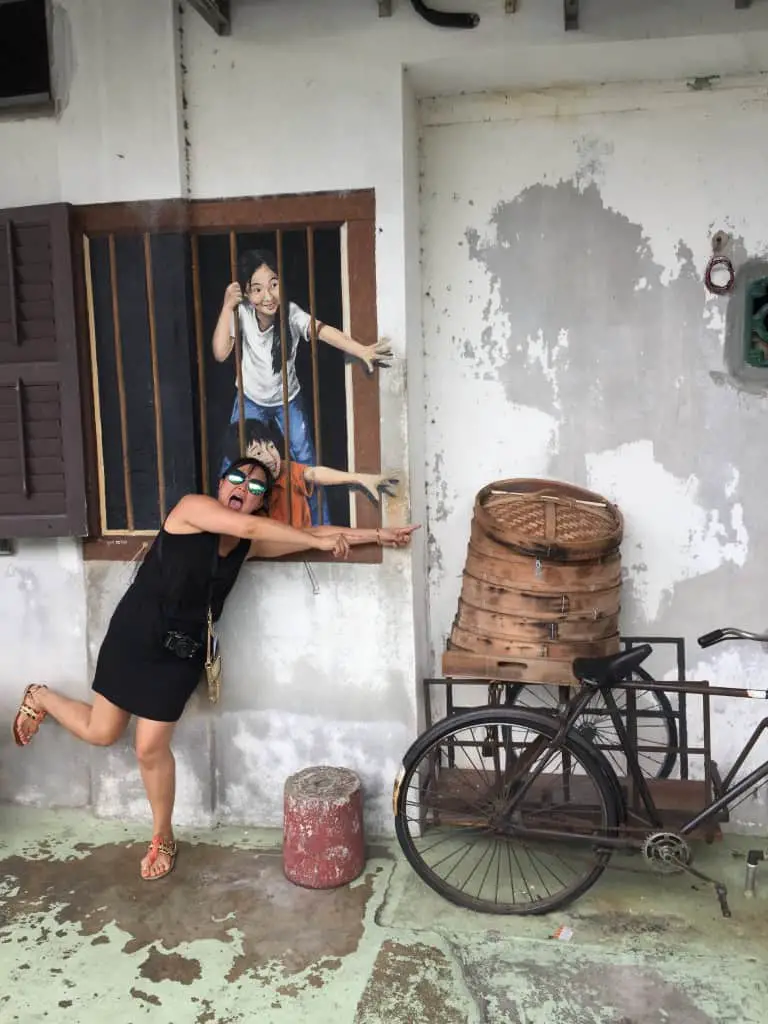 There are much more (did you catch my post on the Cats of Penang?), but we sadly could not find them.  And admittedly, we didn't look too hard.  I know, we are bad tourists. We did stop in some temples, gilded with gold but the pictures didn't come out too well, so I'll spare your eyes. You're welcome!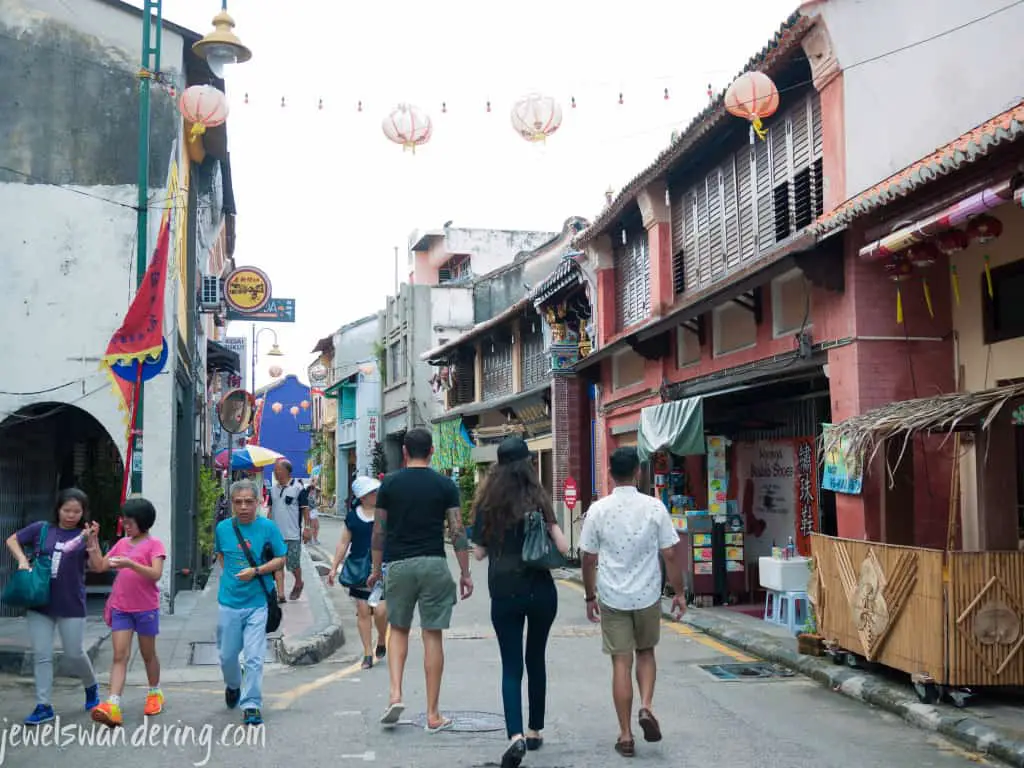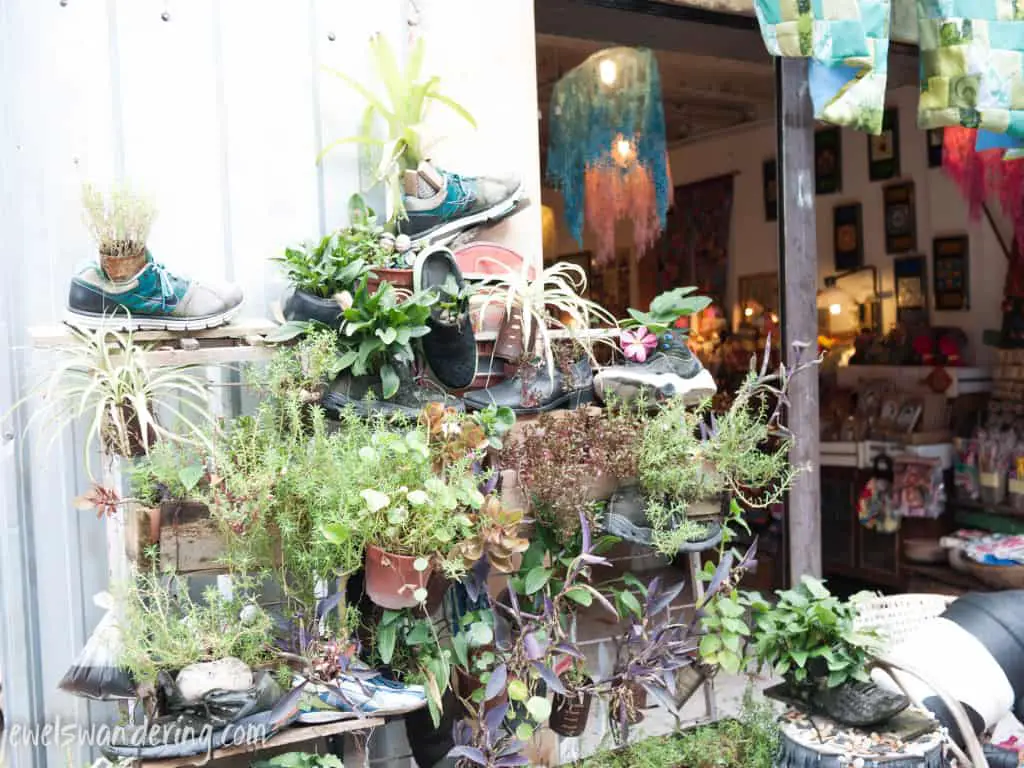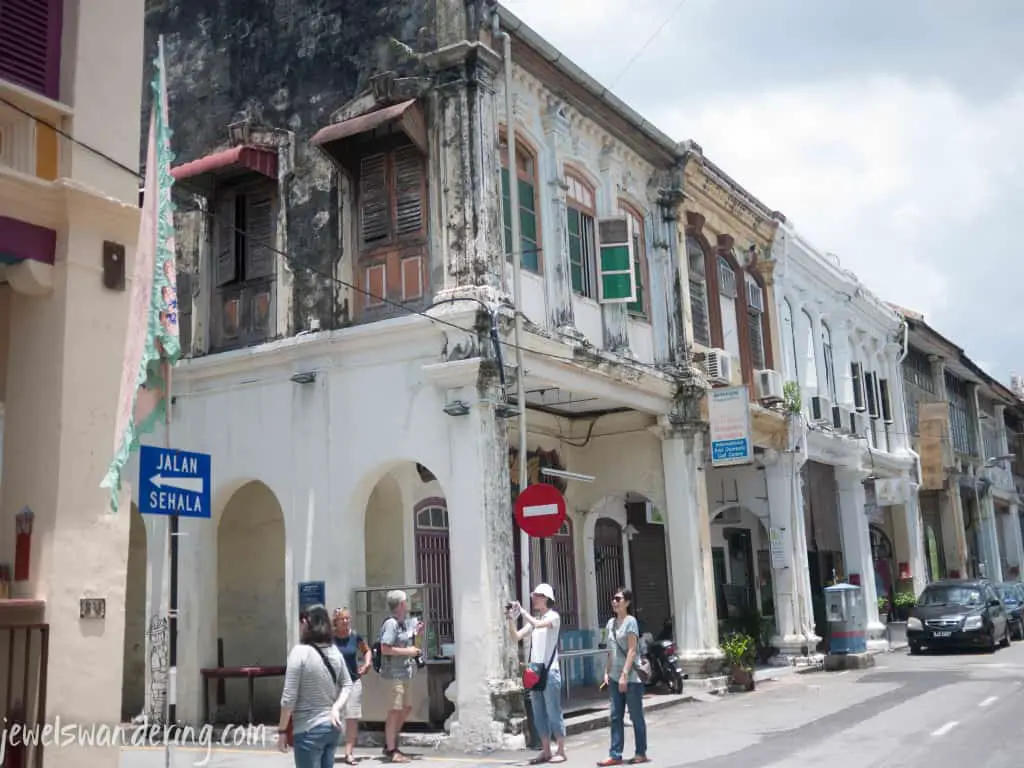 Taking in the sights.  Yes, Penang is a bit run down but it does add charm to the city.  It is a World UNESCO Heritage Site though, so any renovations would have to adhere to proper guidelines so that it is restored to its "natural" beauty. Like Singapore, you have the colorful shophouses with the beautiful tile work that are prominent throughout George Town.  I also really love the front doors.  I have a thing for doors.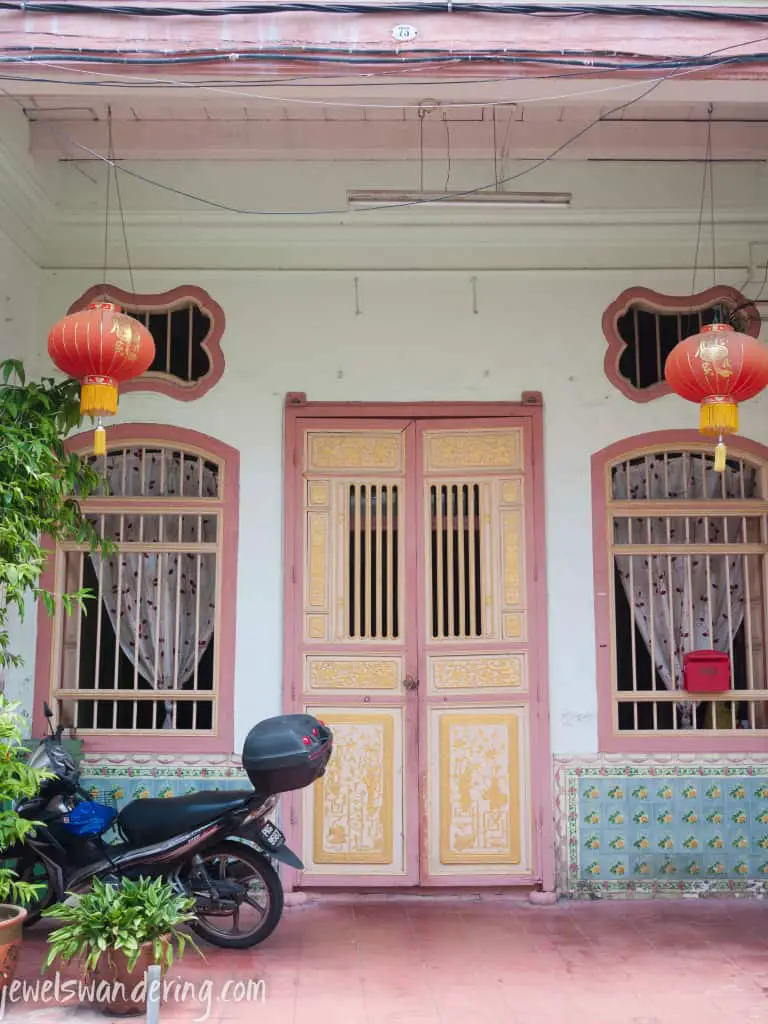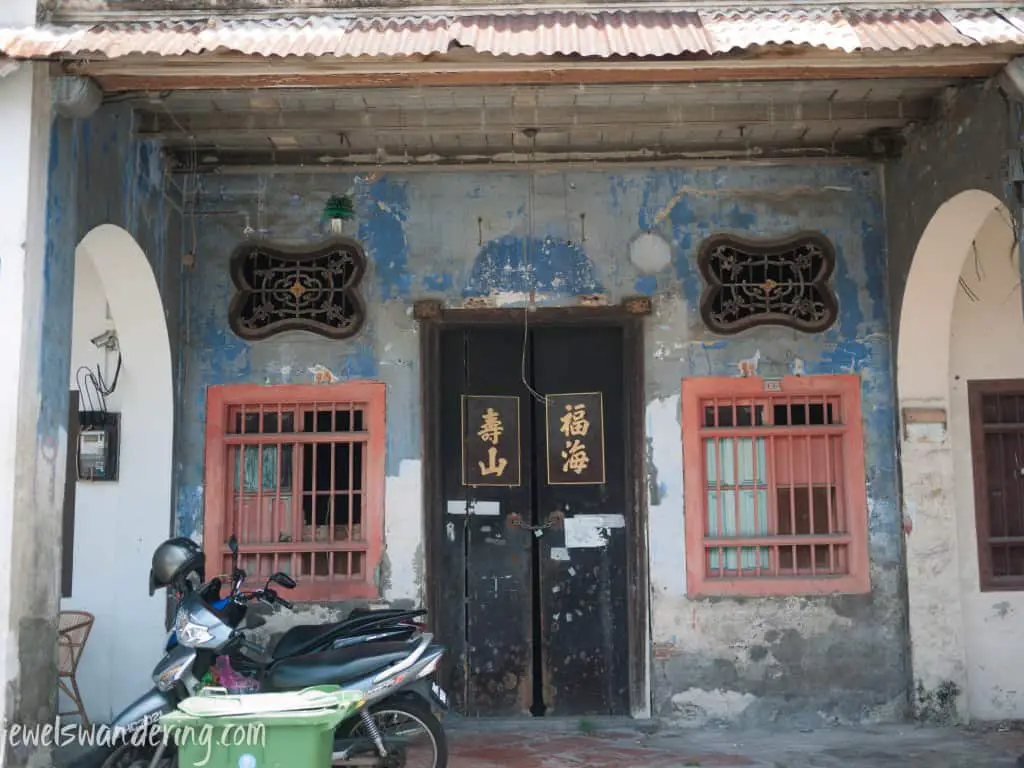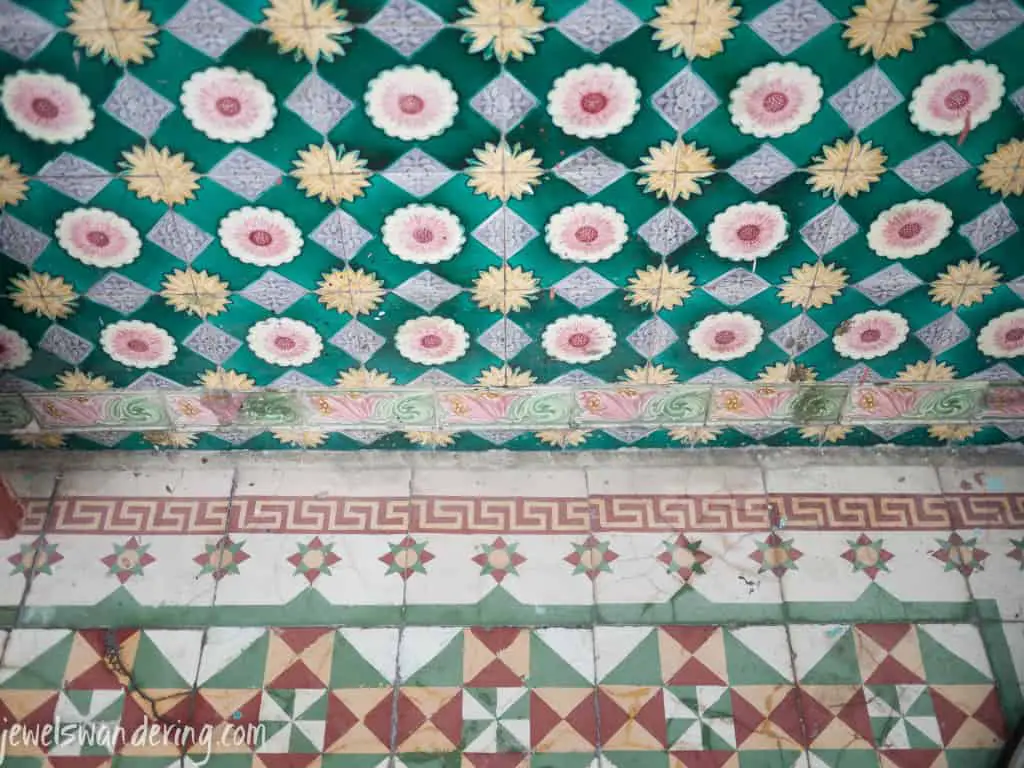 Honestly, there are so many Instagram worthy places here.  I think I could go insane here! Like I said, we were bad tourists so we did miss out on other notable sights.  Oops.  Next time! But we were tired from having been out biking in the sun all afternoon and frankly, we were parched. Those bottles of champagne were calling our names, so we all rode back to the E&O and hung out pool side.  After the boys left to get ready for dinner, Ana and I both passed out.  In fact, we almost missed dinner, but luckily she woke up to go to the bathroom and I woke up too.  I noticed the time – 19:52 – and I jumped out of bed.  We had dinner reservations at 20:00.  And we still had to get ready and return our bikes.  Somehow we made it to dinner at 20:30 and the boys were nowhere to be seen!
After dinner, we walked around and guys, this place can really creep you out! All those dilapidated shophouses are super eery in the dark.  And it doesn't seem like a lot of people live in them, and if they do, they emit these creepy red and blue lights.  And you'll notice only too late that there is an old man quietly sitting in a plastic chair watching TV.  We seriously scared ourselves sh*tless that night, Ana freaked out and in turn freaked me out.  The boys, of course, were laughing their heads off at us! And there was that dog who was following me around, almost chasing me.
We found ourselves back on Armenian Street where we were the only ones out.  So we took another picture.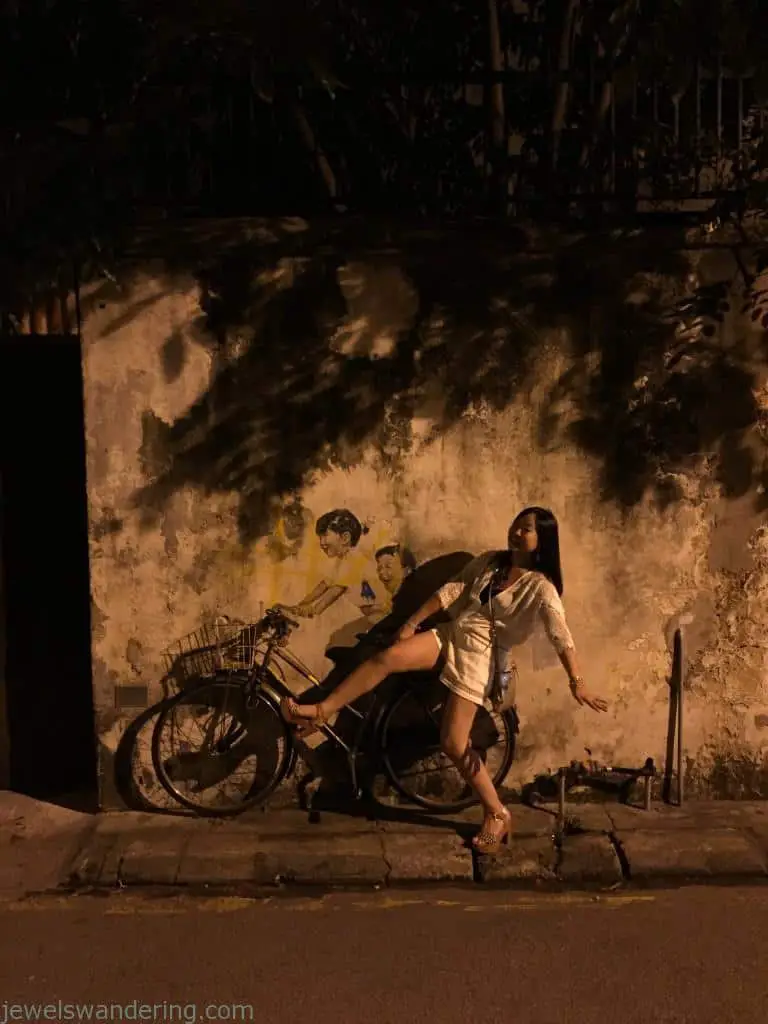 We ended back at Inch for drinks to ring in my birthday.  What we did afterwards, well.  That stays in Penang.  HAHA  No, I just can't remember!