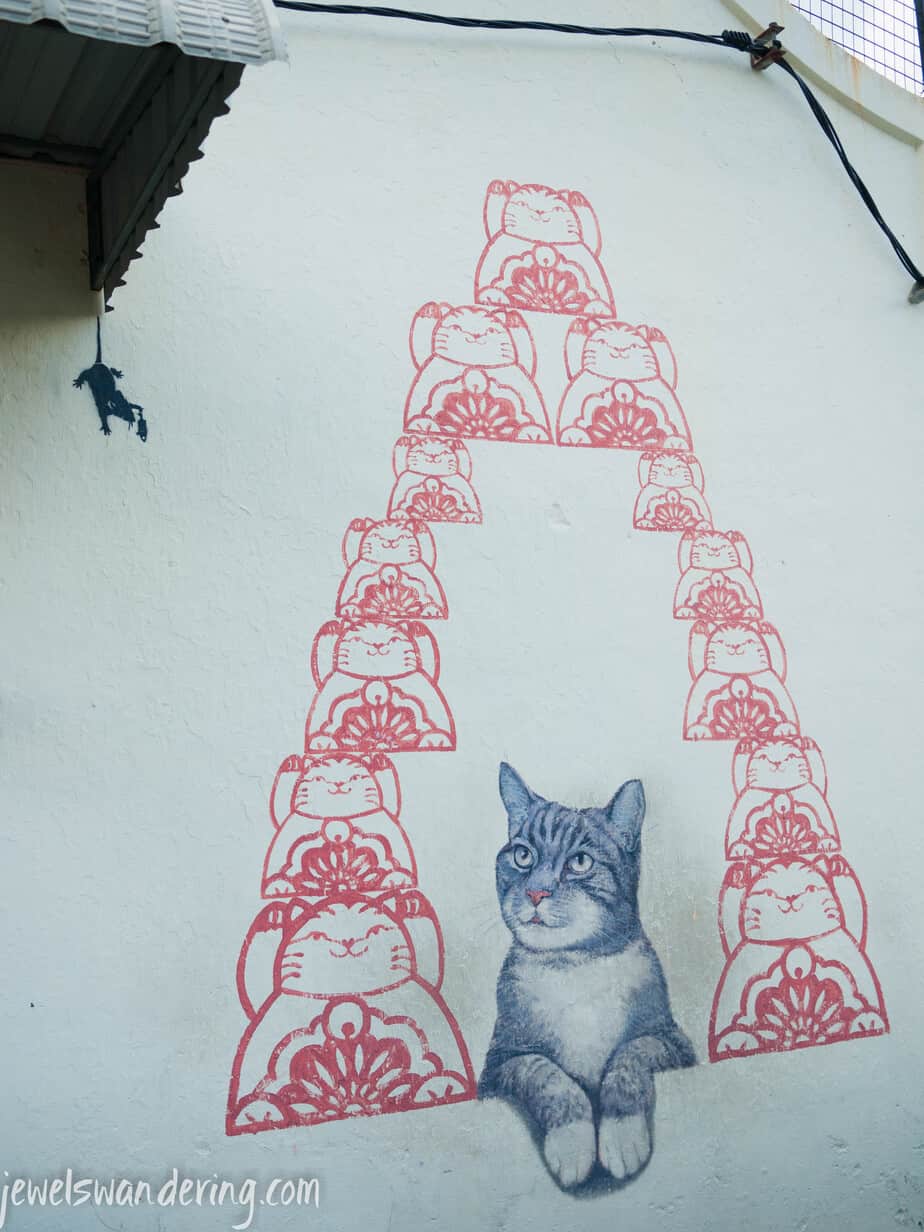 Happy hump day…! I am finally getting around to posting about my birthday weekend in Penang.  I know, I am slow, slow, slow! It's been a battle for me to sit at home on my laptop after having worked all day, life, you know?  But anyway, let's get to the point of this post!
If you have been following along, you'll know that one of the reasons why I wanted to go check out Penang was because of the street art.  Well, it did not disappoint! It was so cool to see that one of the main features, if you will, on the street art scene are the cats that you find as you explore.  You never know where you'll find one!  Take a look!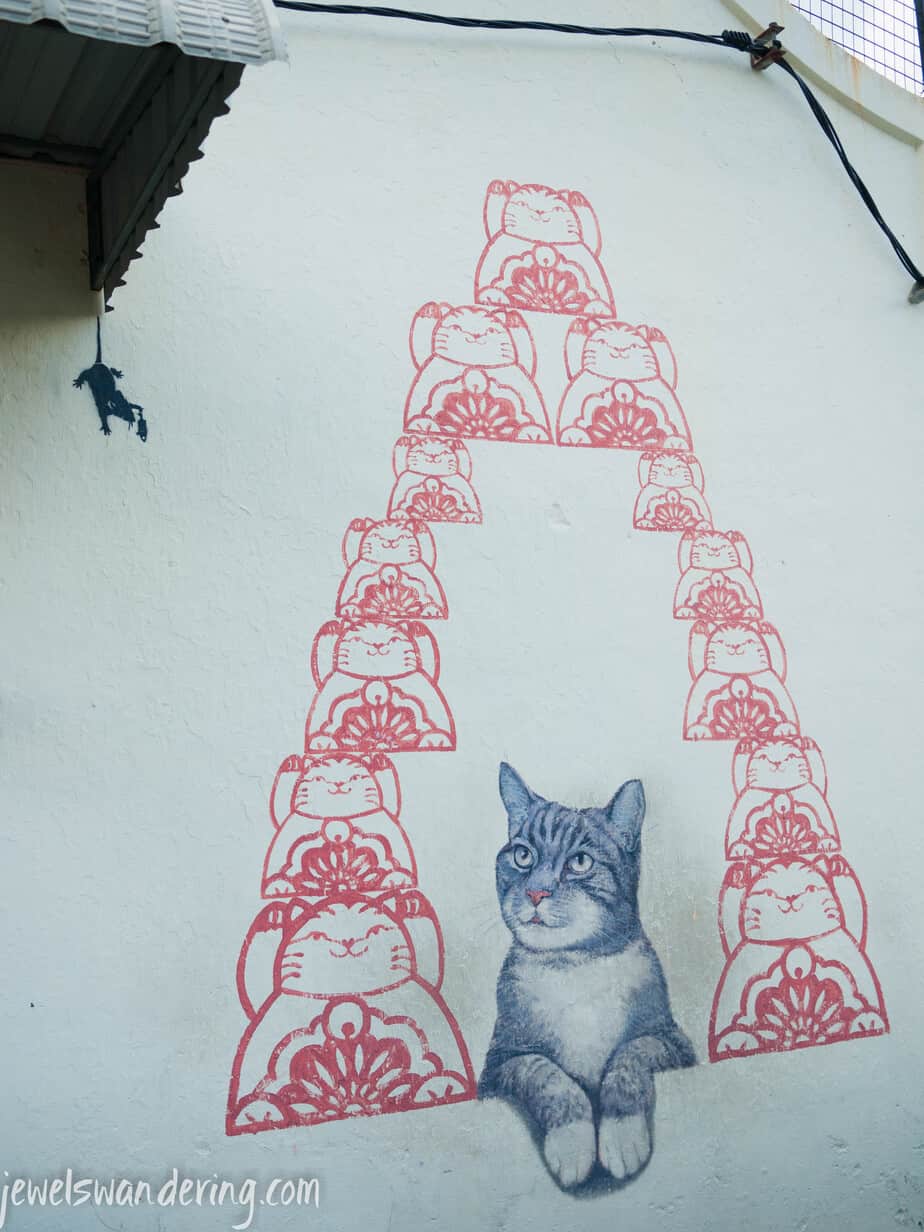 I have to say, I do like this one the best.  So cute and it was a total unexpected find!
Loved trying to find as many cats as I could, although I'm sure there are loads more.  Well, another reason to go back!  And I leave you with a picture of my own cat, George, just because why not? 😉
Hope you're having a good week so far!!