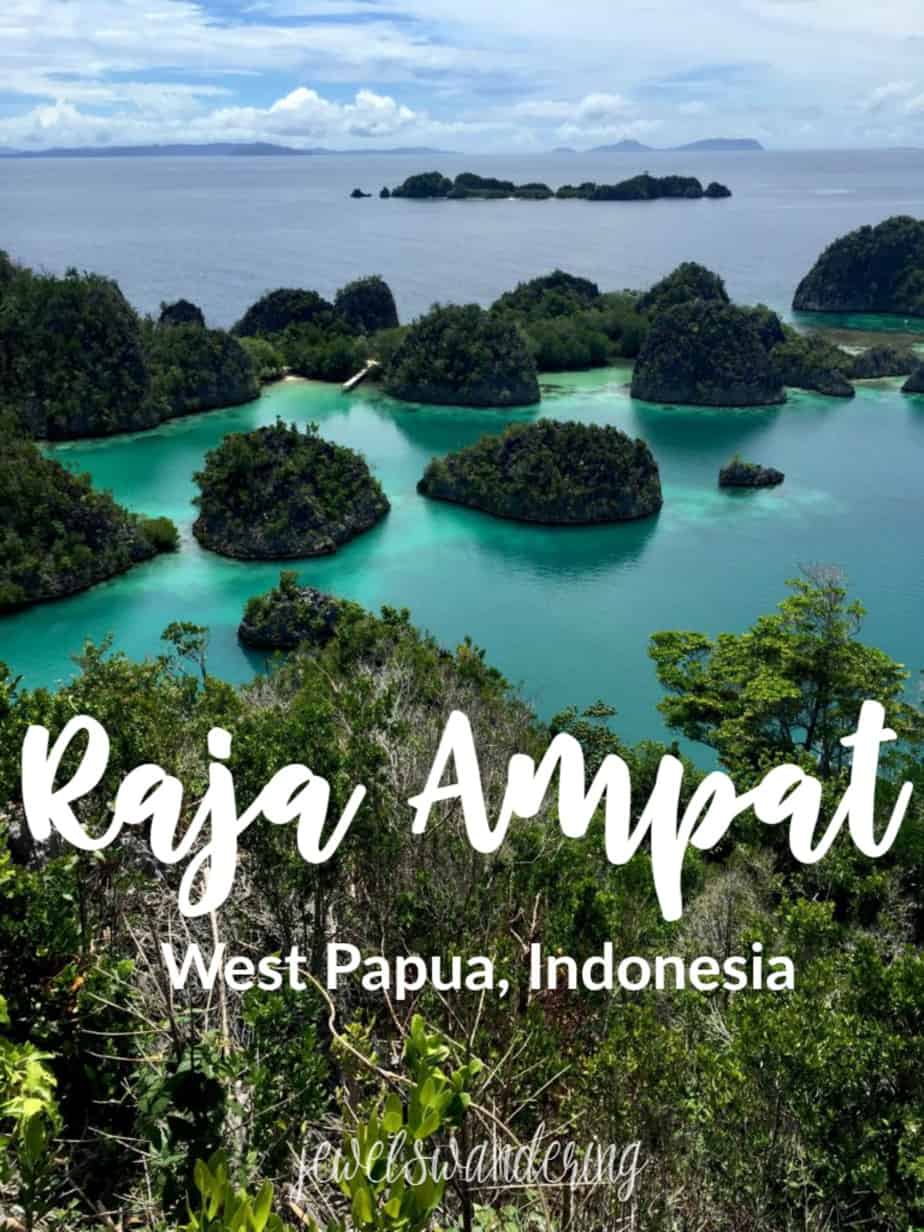 If you were go to Google "Raja Ampat,"  you'll basically see one picture that is the Raja Ampat picture. When I got there, I realized how many islands there are in the region and how was I going to get to that place? I mean, Google told me that that was Raja Ampat and well, I wanted to see it! HA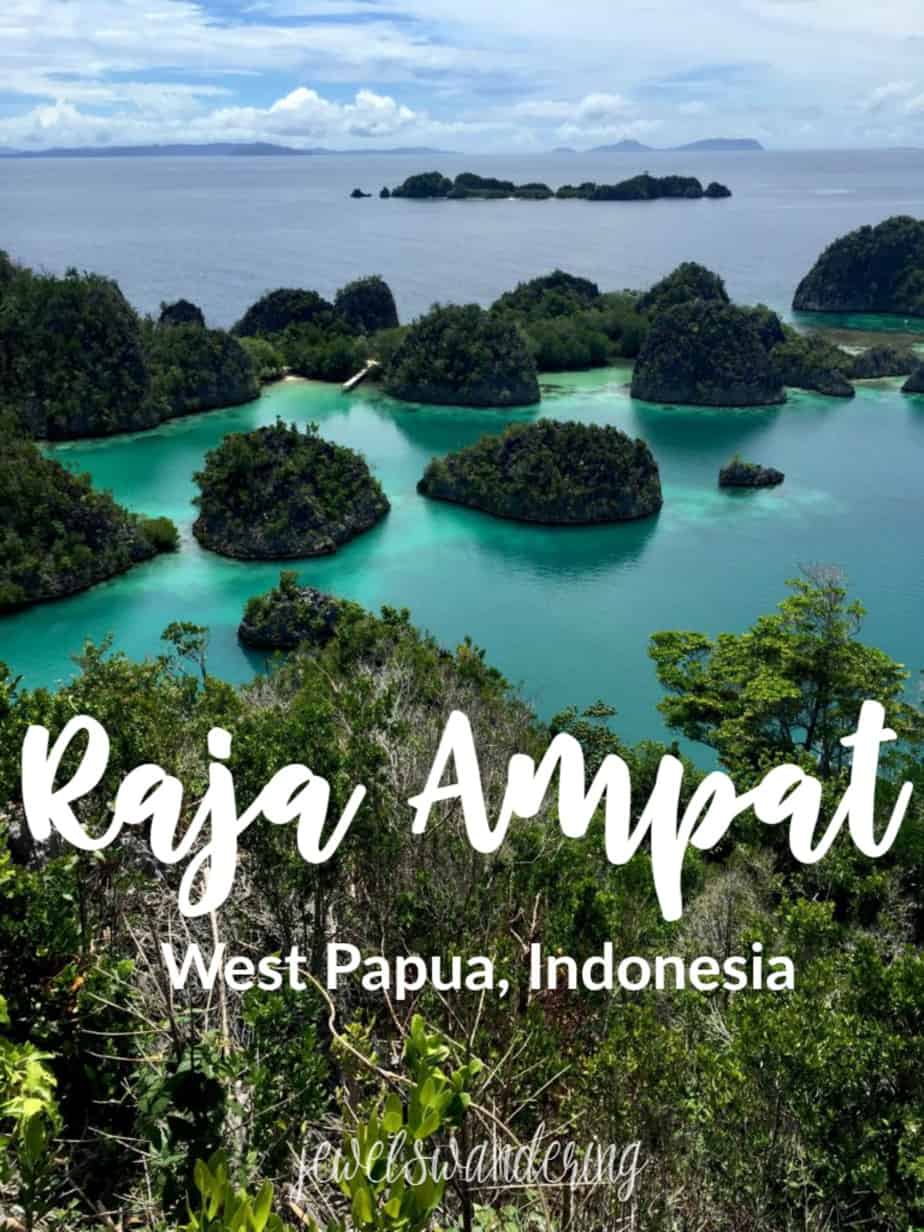 Obviously the staff of the Gangga Divers at Papua Paradise Eco Resort were clued in that most people come to Raja Ampat and want to go there.  From Papua Paradise, they had a day trip to Fam where we would have 3 dives and also hike up to the lookout point to get that view.  Or if you don't dive, then you can snorkel (for a more comprehensive guide on what to do in Raja Ampat, check out this post from Sonal and Sandro over at Drifter Planet!).
We left the resort at 7:30am as to get out to Fam, the boat trip is about 1.5 hours. On the way out there, we were blessed with a beautiful rainbow as well as dolphins swimming by our boat. There is nothing more spectacular then being graced by these beautiful mammals!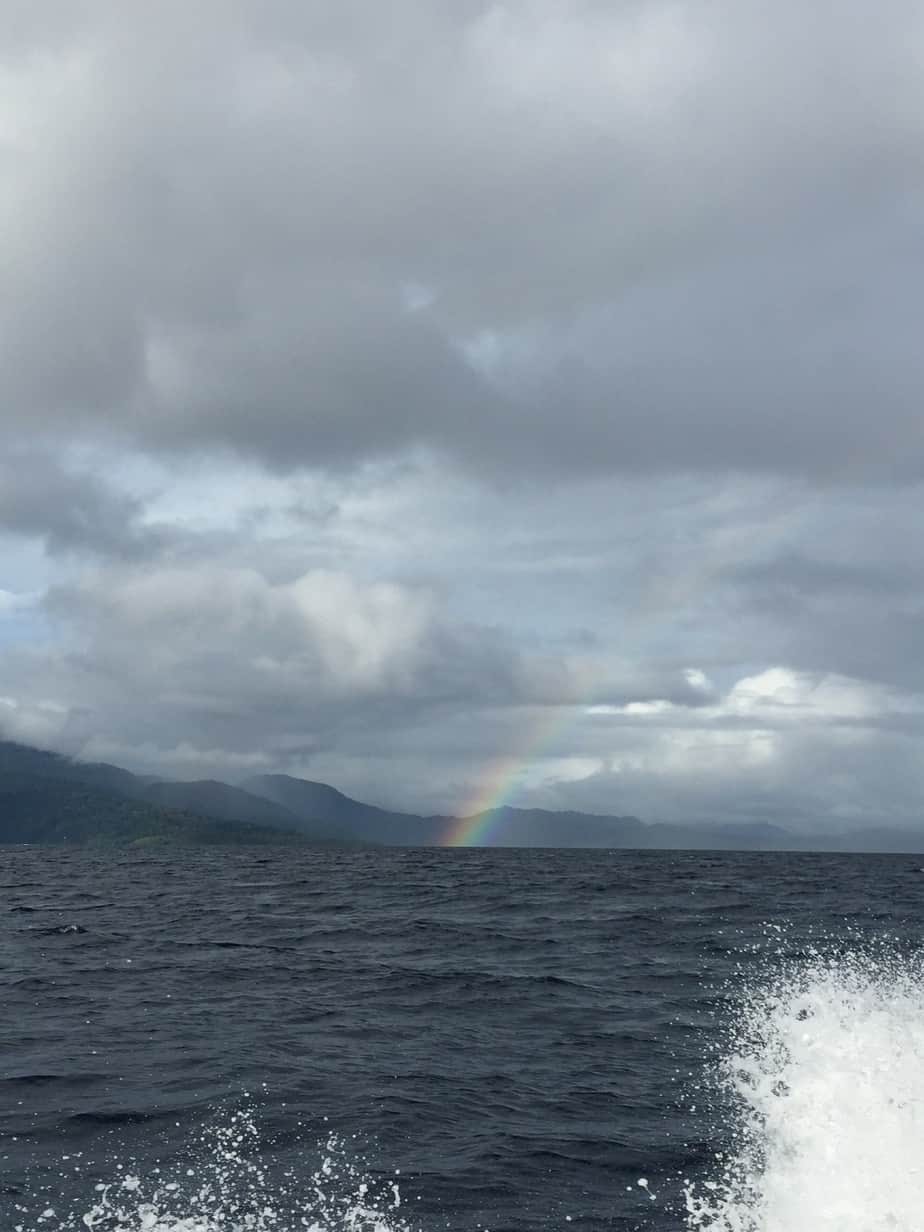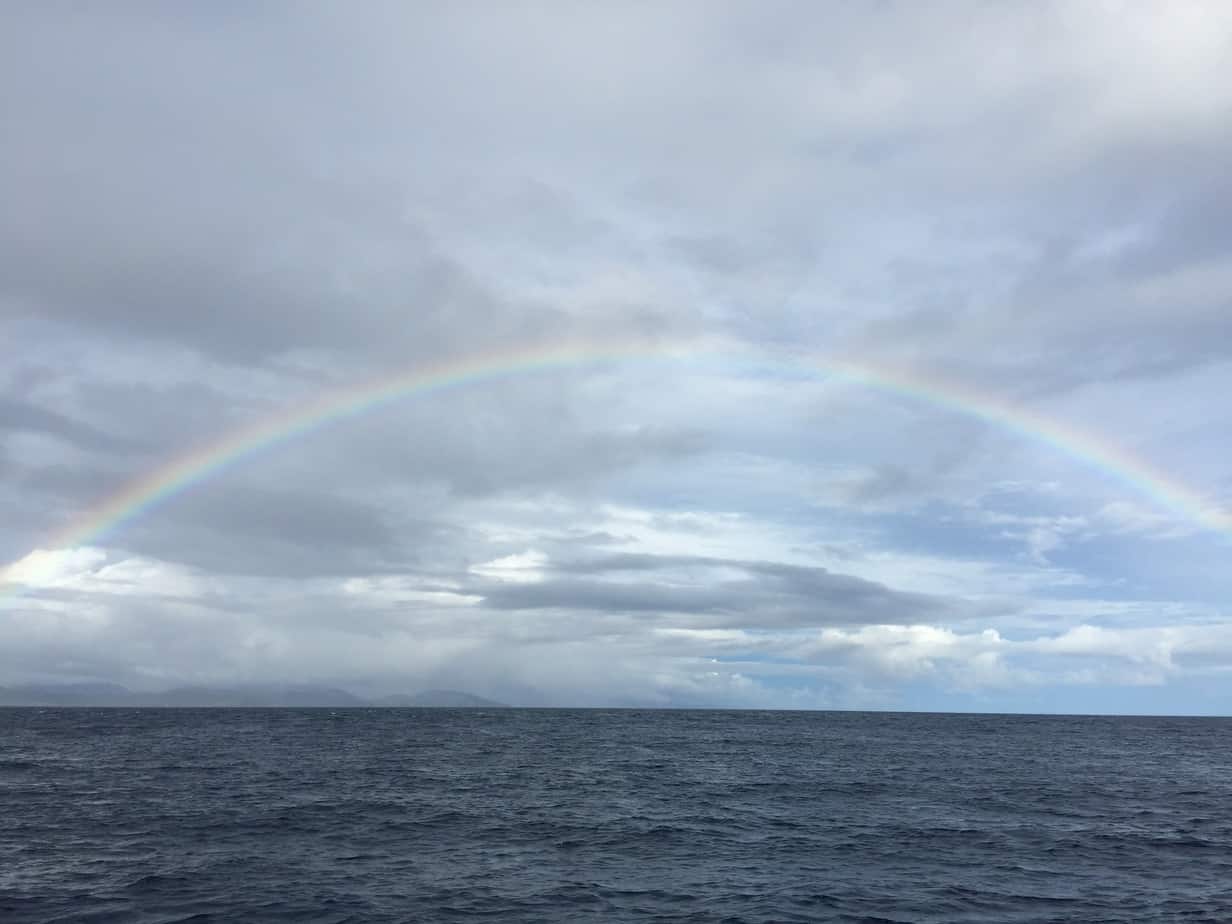 Be warned, this post will be heavy on the pictures!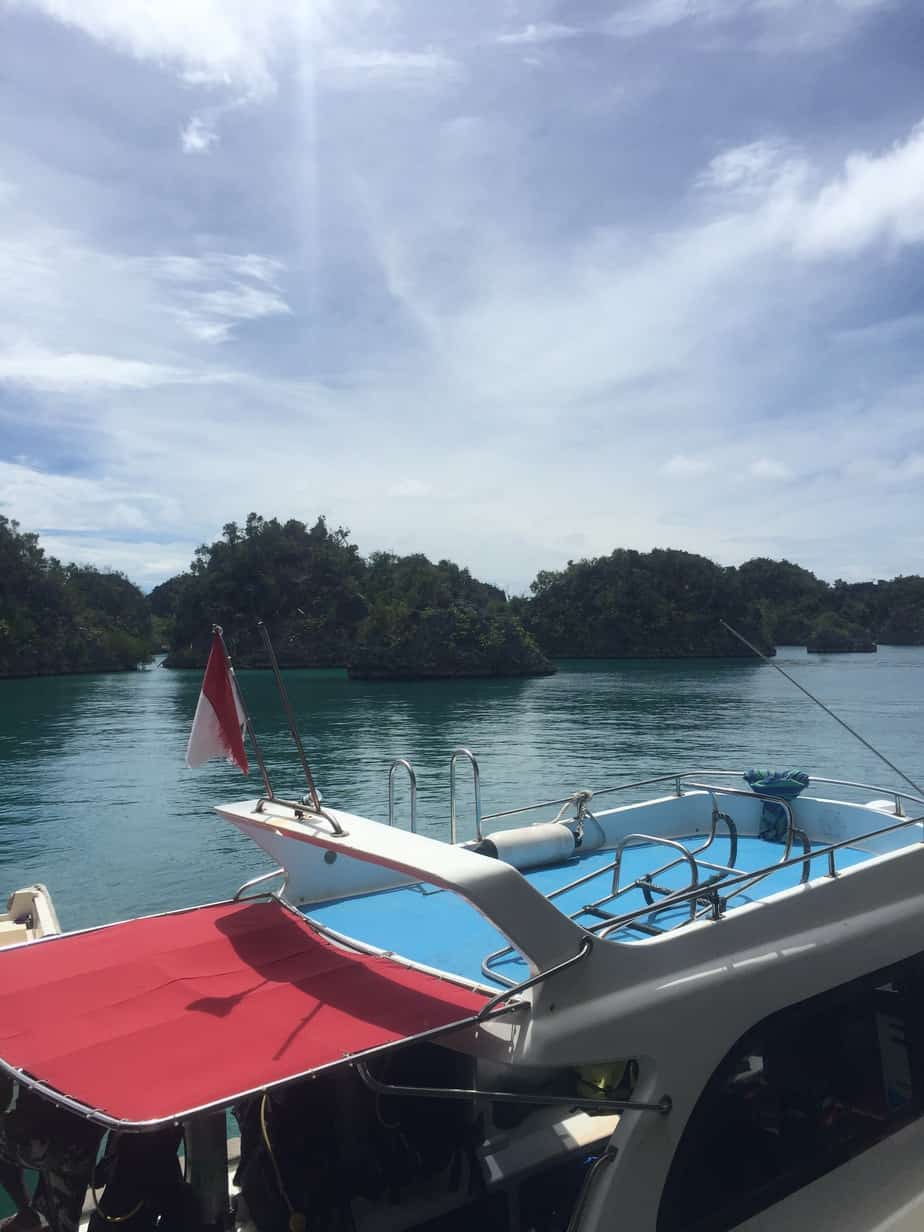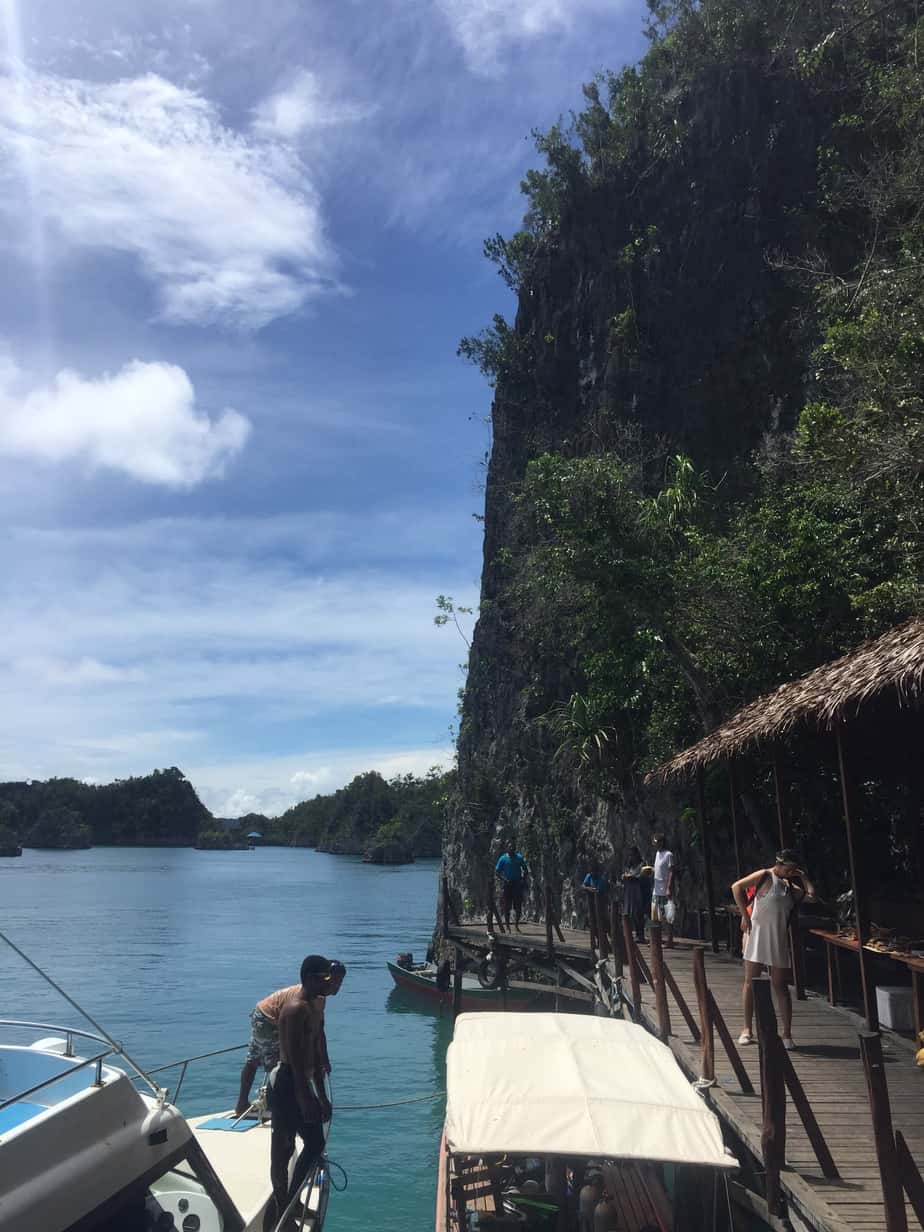 To get to this part of Raja Ampat, you do have to pay a conservation fee. Our resort paid for our boat to get in, so I am not sure what the fee is.  I would also recommend you bring some money with you. Unfortunately, no one brought any cash with us because we'd be diving and our lunch was provided, but when you pull up, there's a lady selling fresh coconut water and some snacks.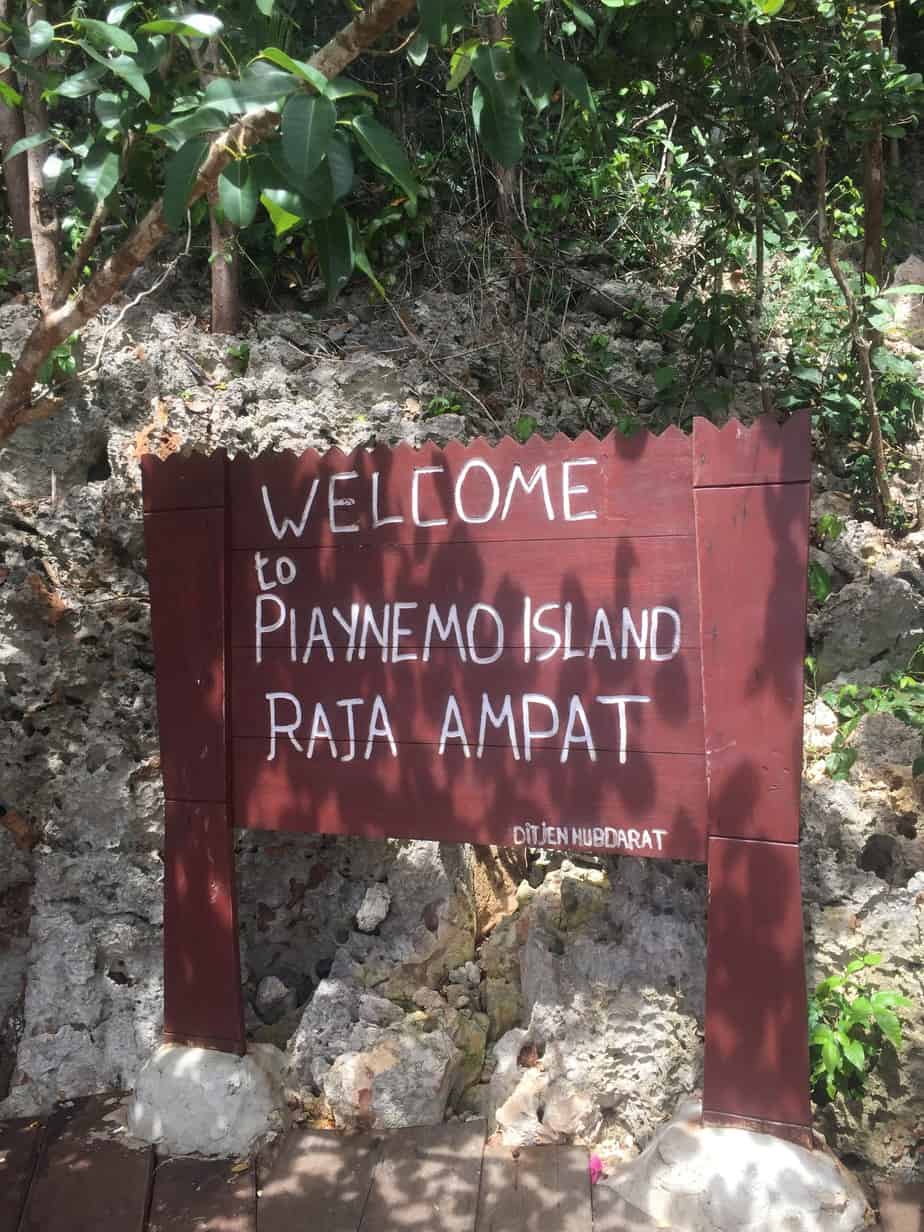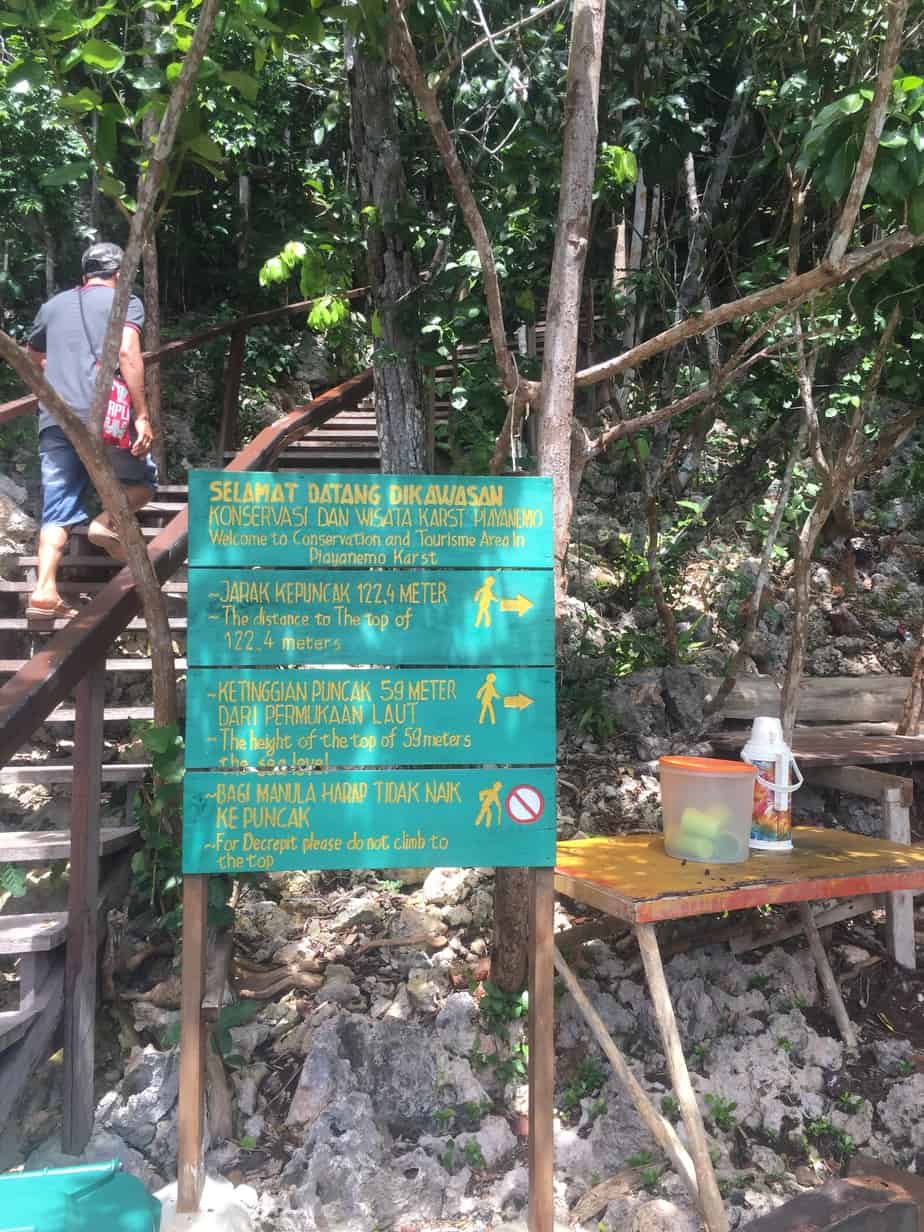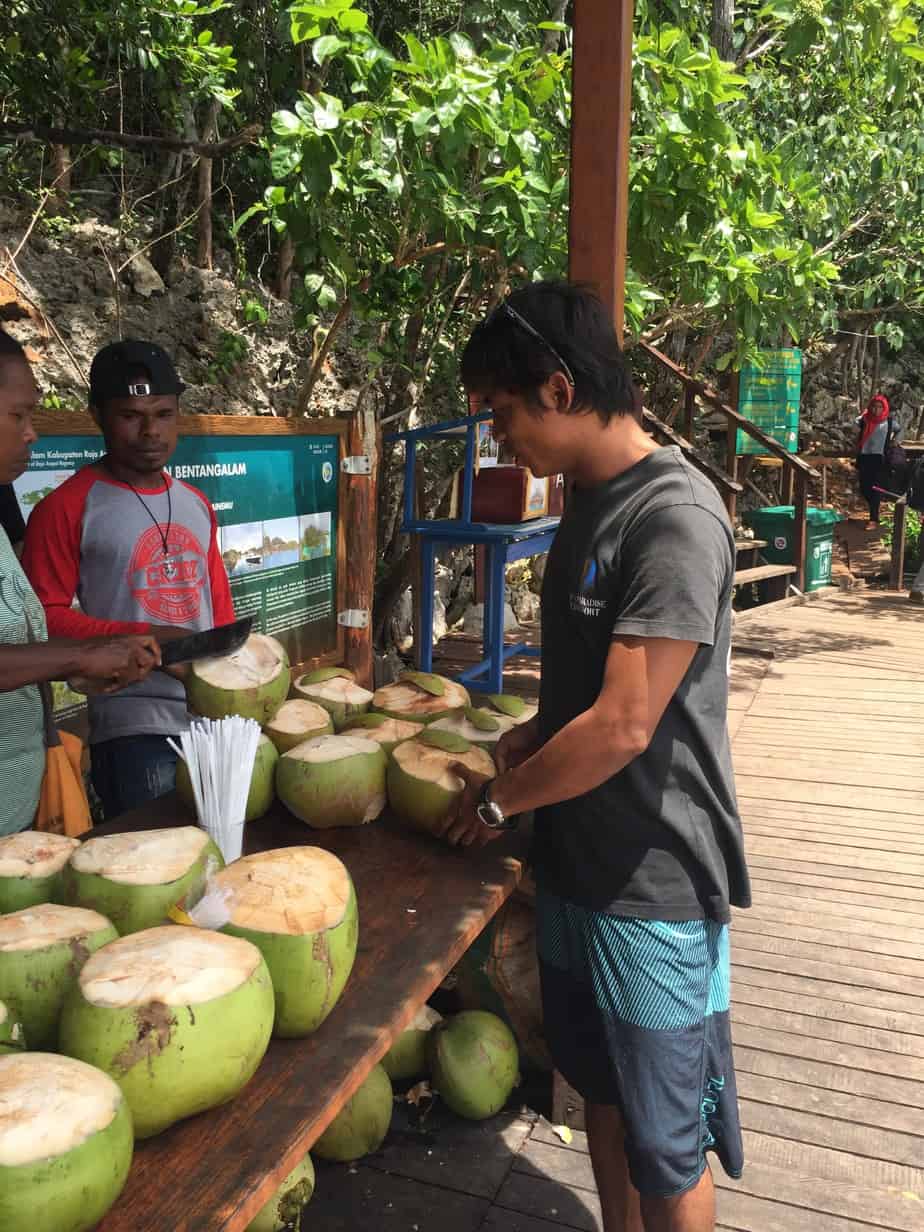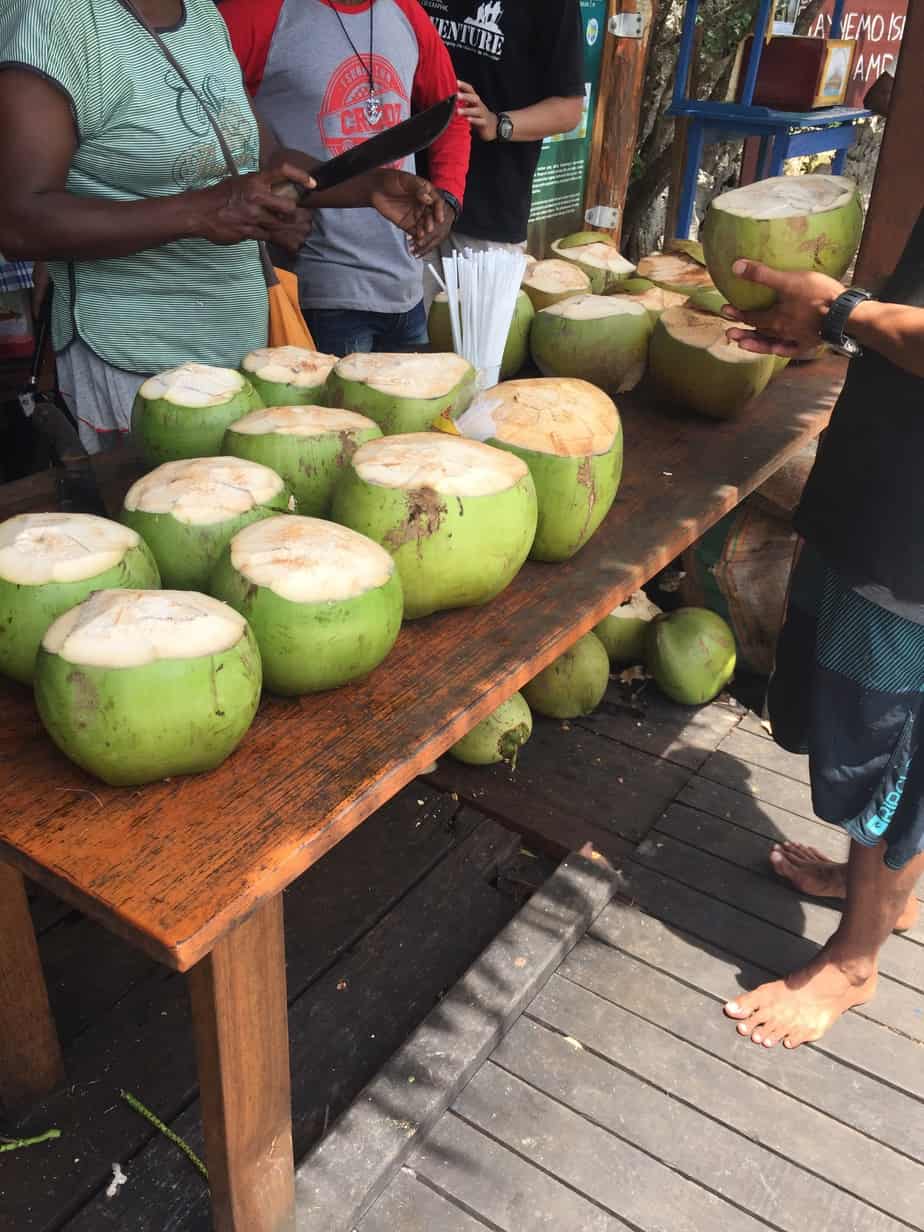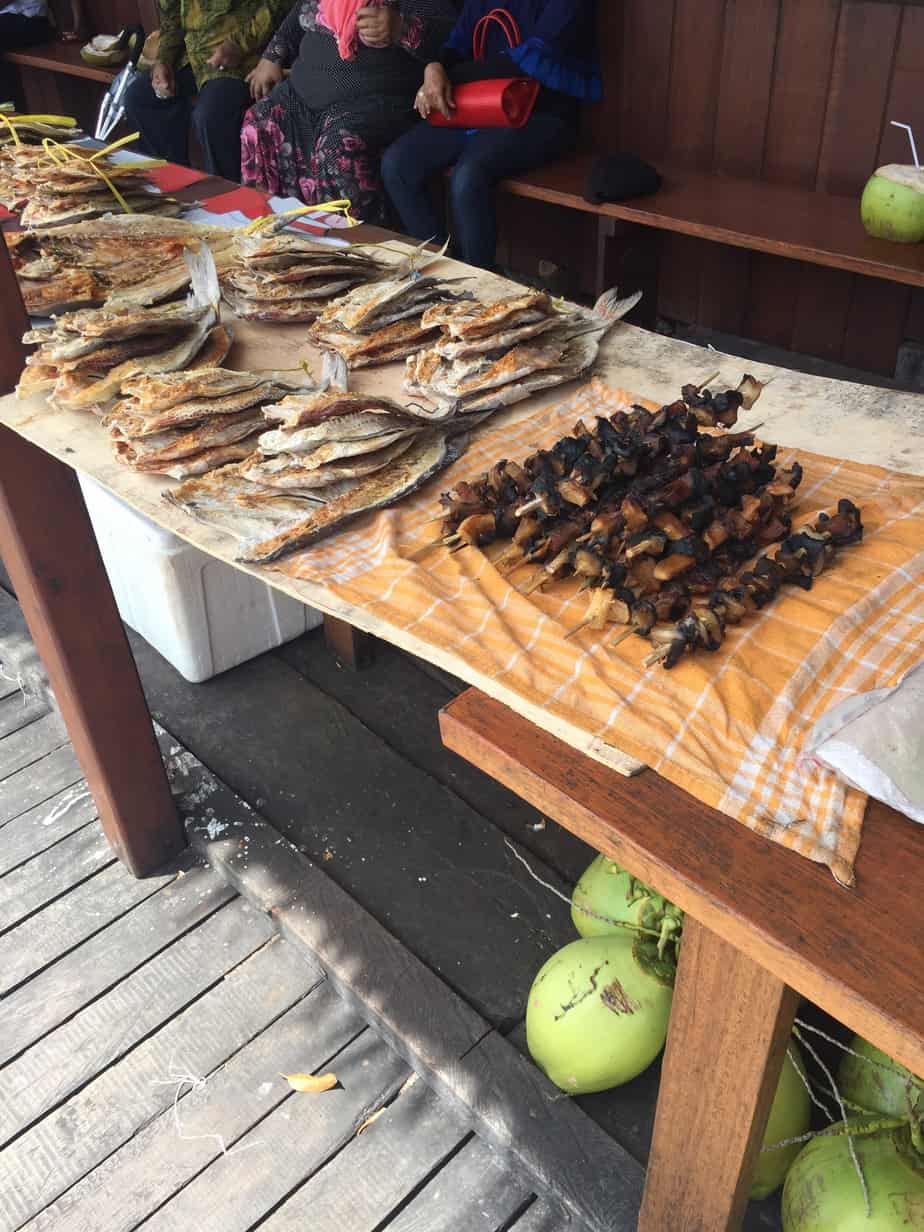 You do have to go up a stupid amount of stairs to get to the lookout point and well, after having done a dive, I did notice it was a bit hard going up in altitude. You're actually not meant to go directly after a dive, but errrm. Shhh.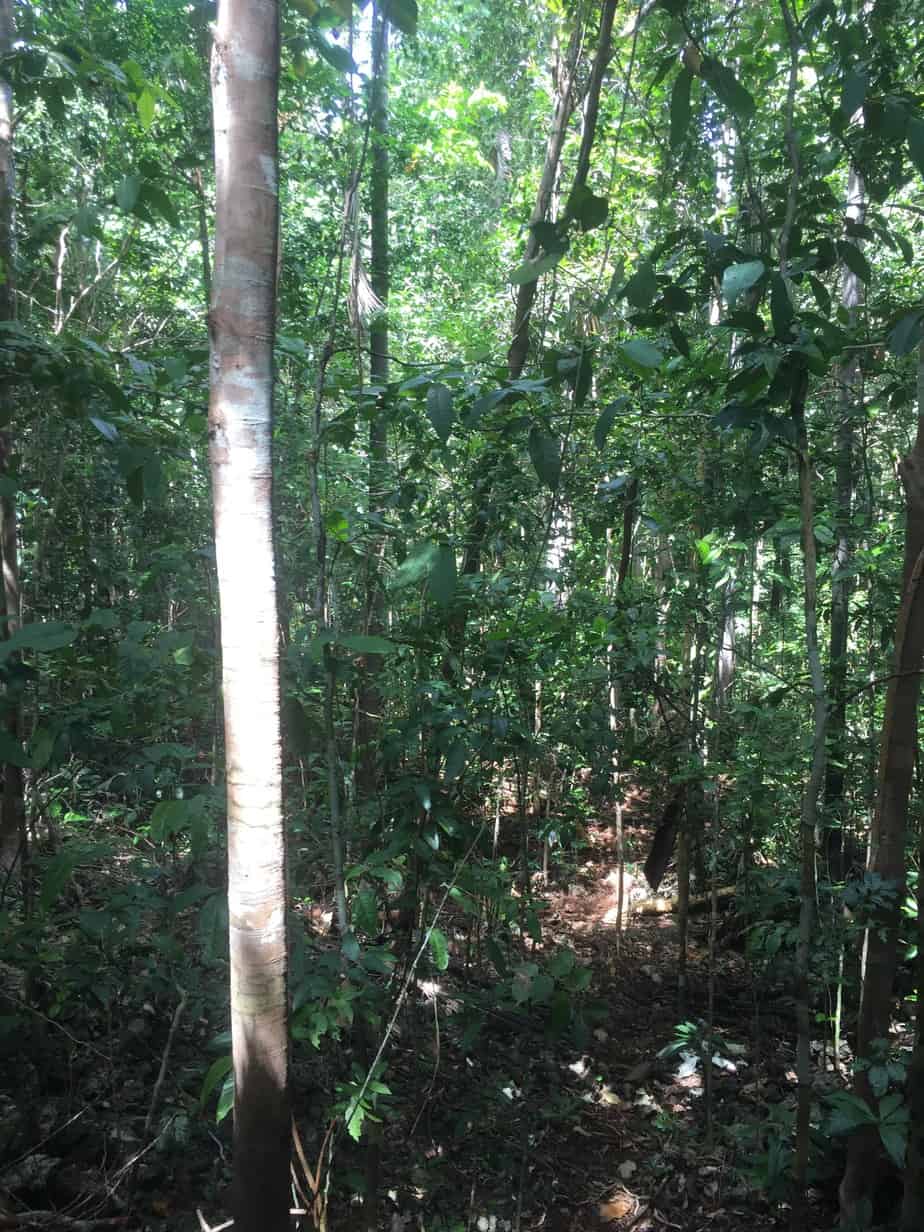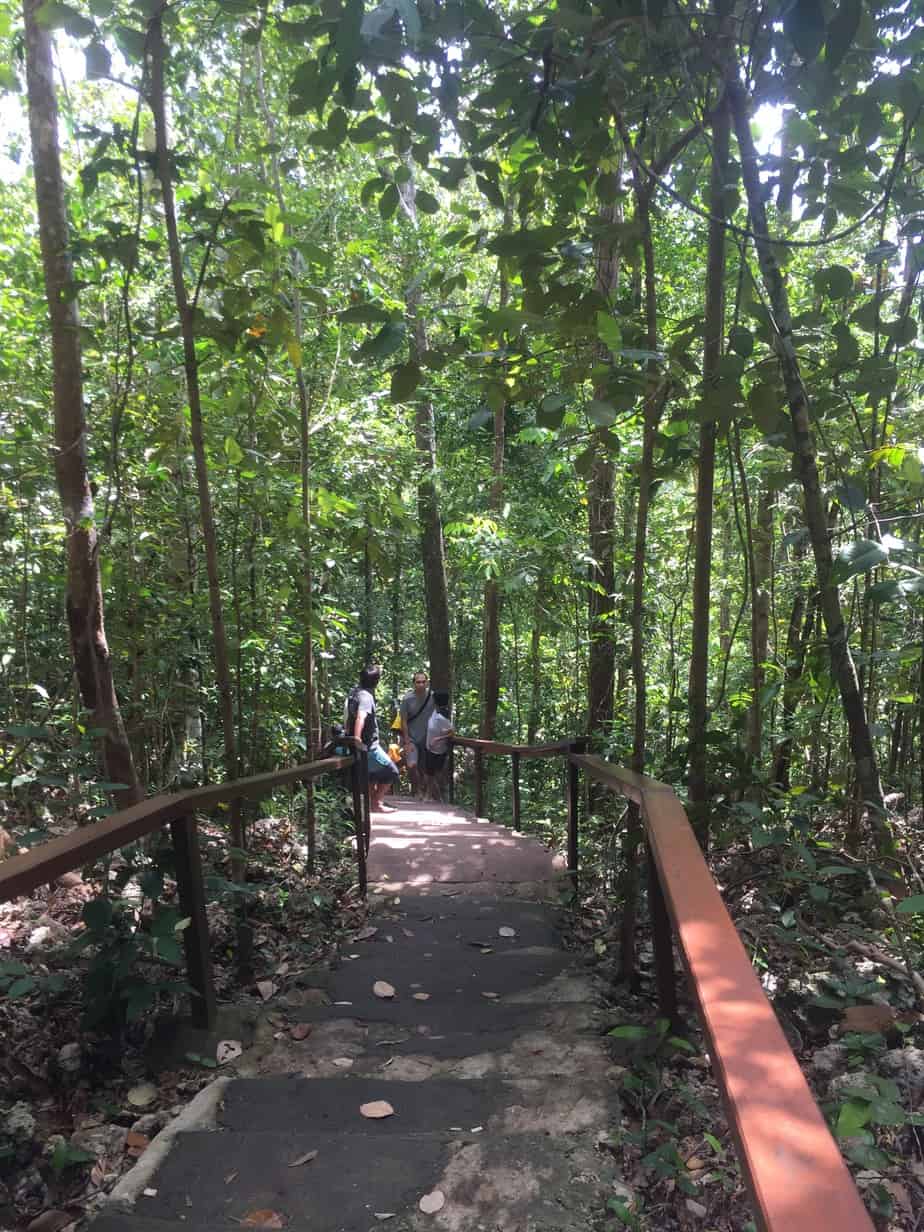 The steps are not exactly even but after 10 minutes or so, we were up there. And be warned, it is packed with tourists so you do have to be patient and wait your turn to get the pictures you want. But then, you see the most beautiful view ever!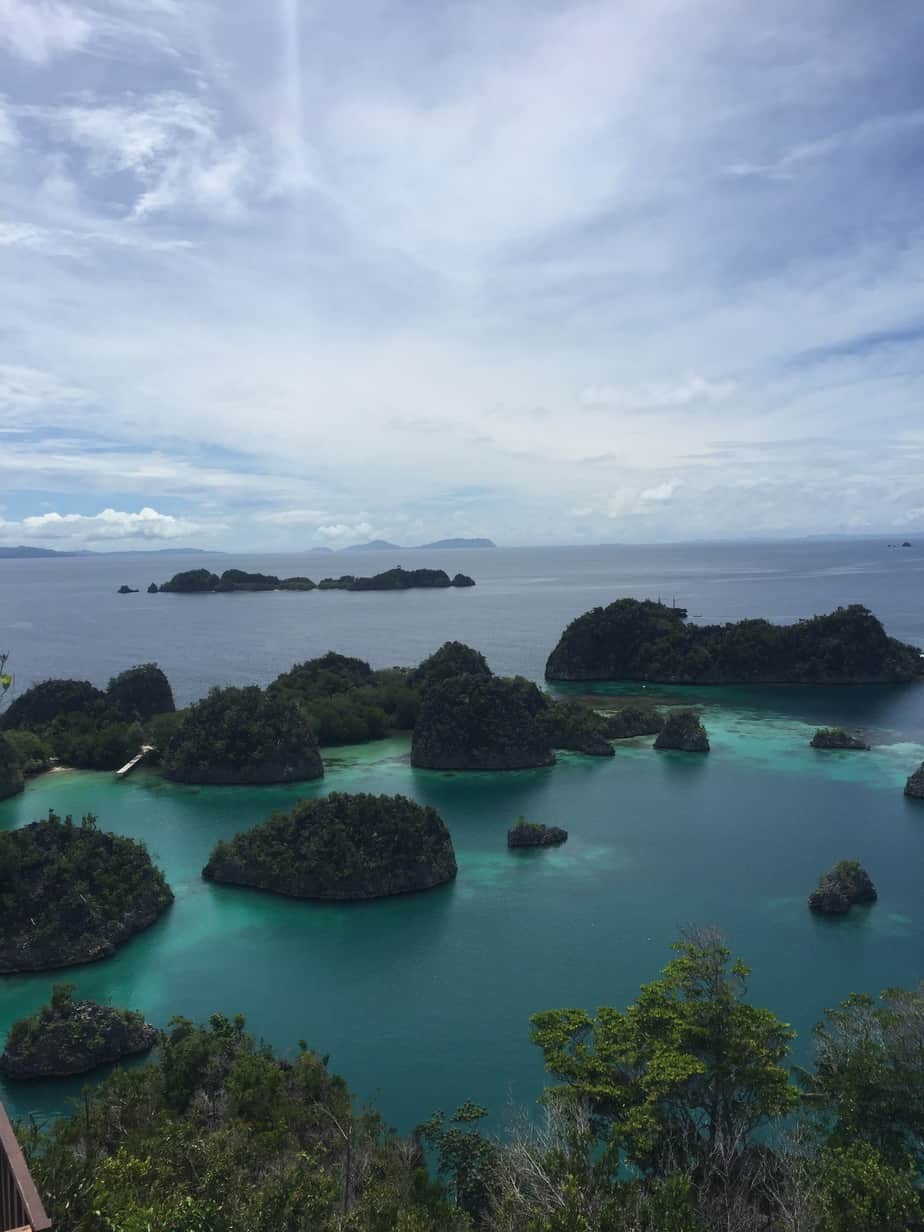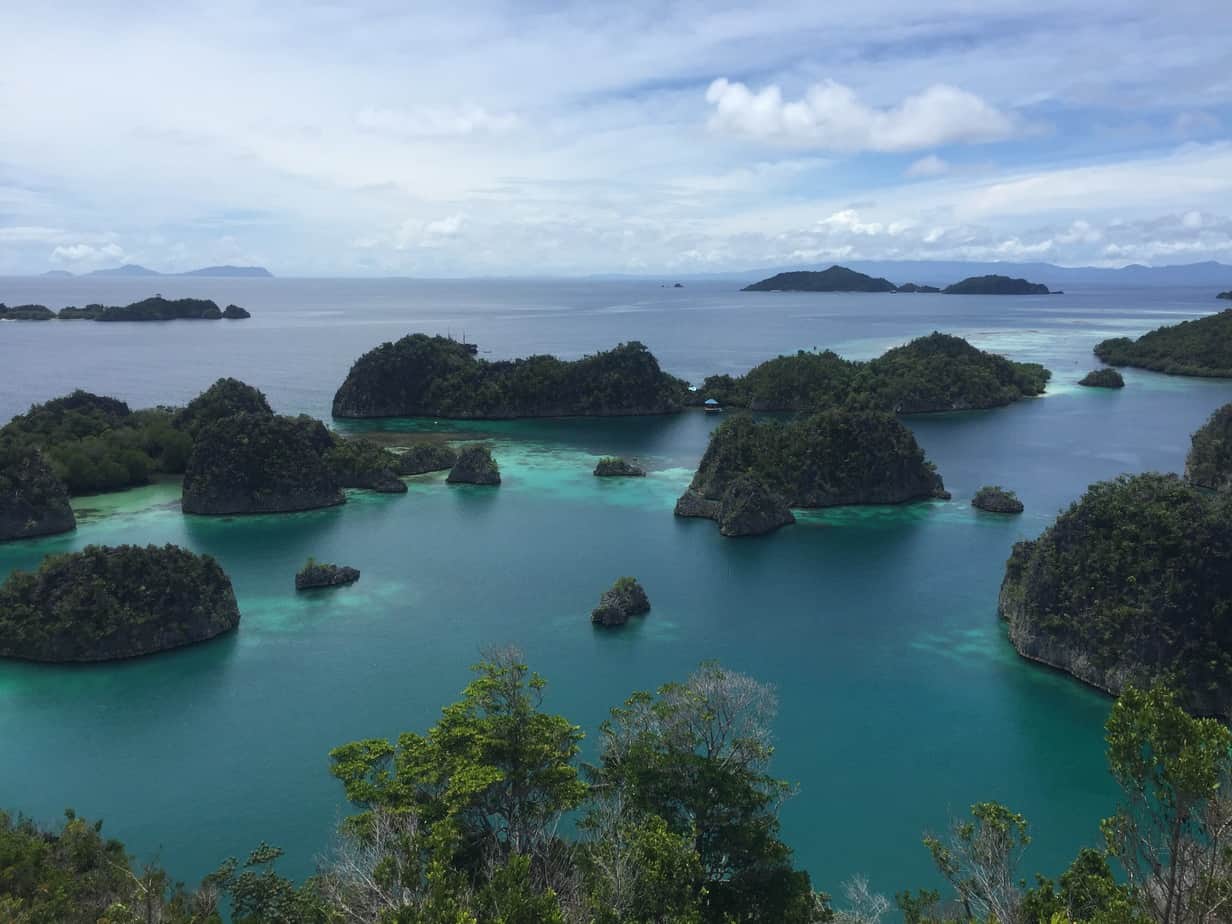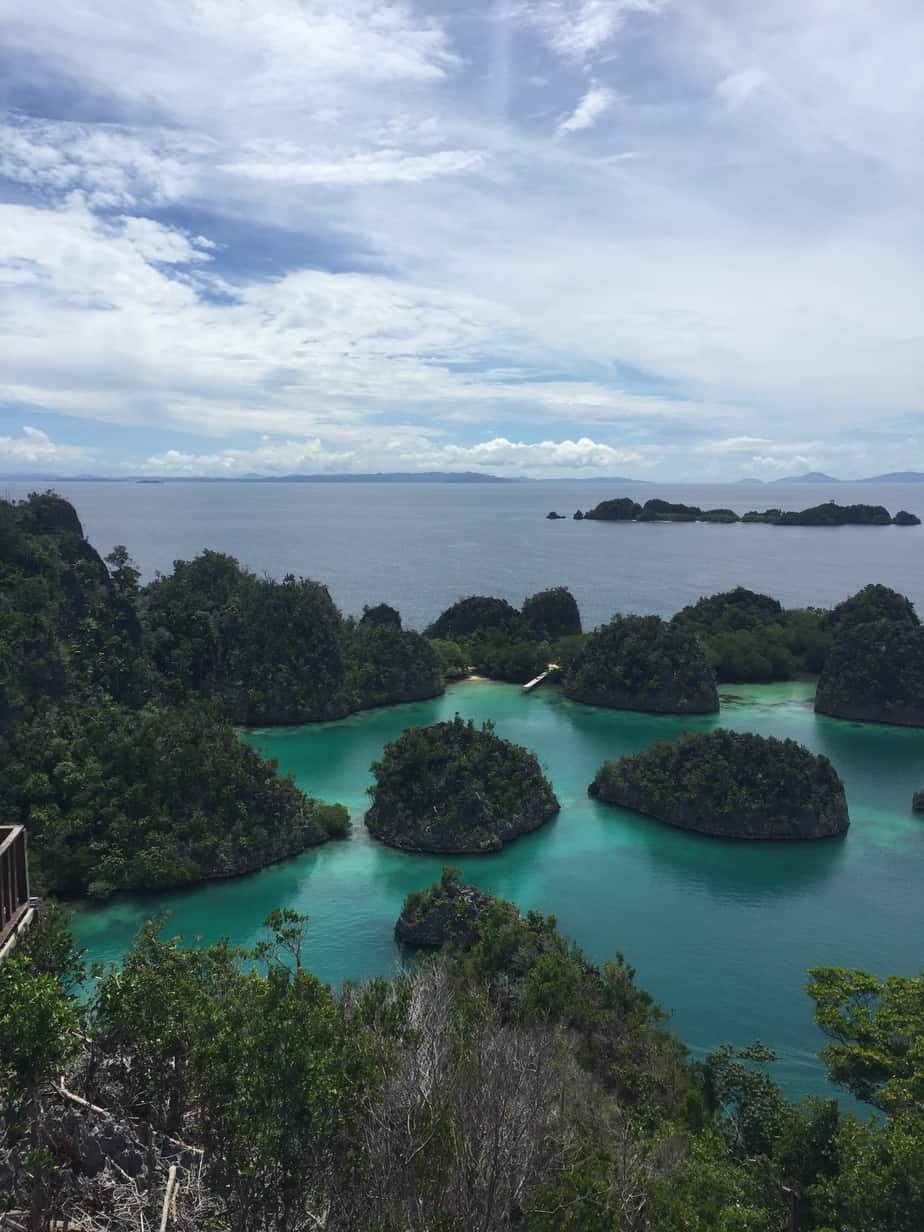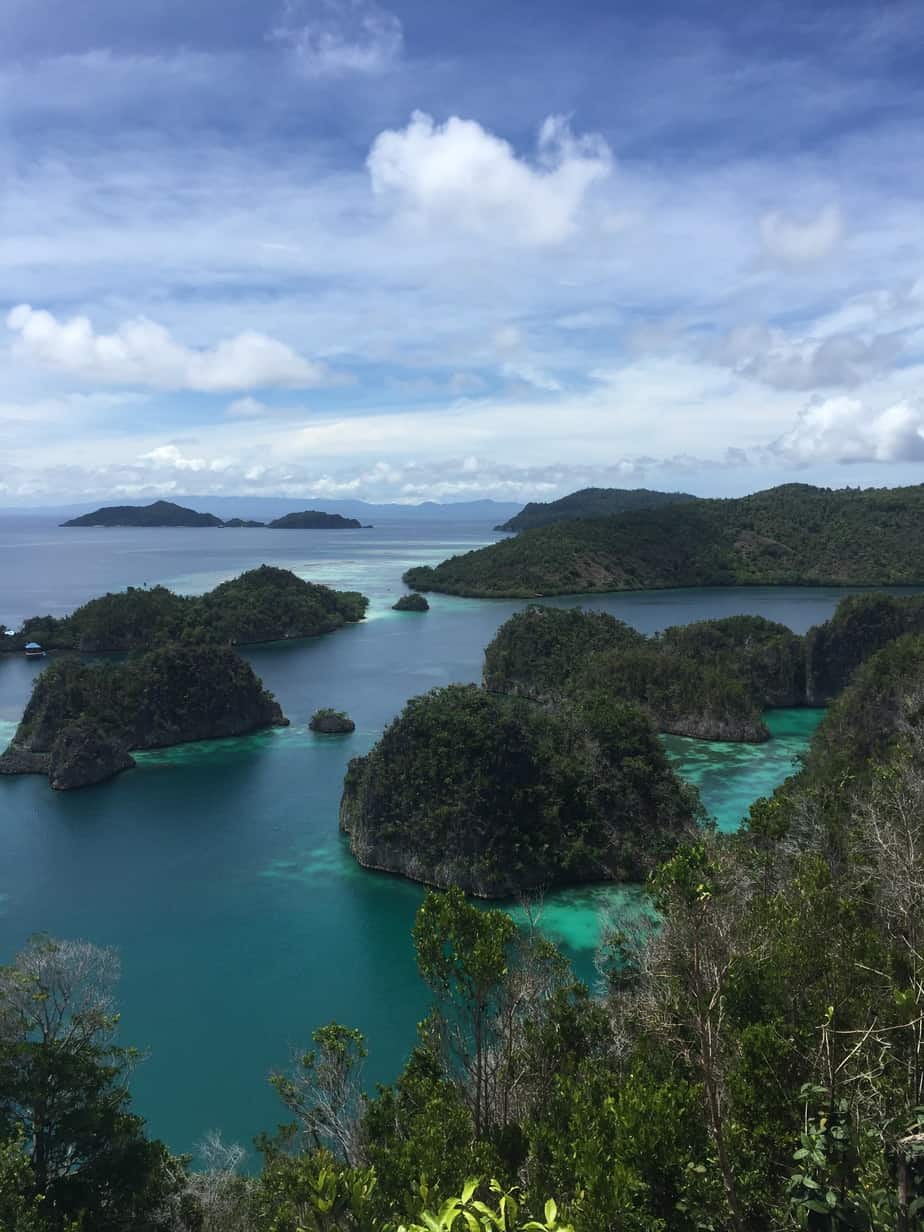 That is pretty spectacular, no?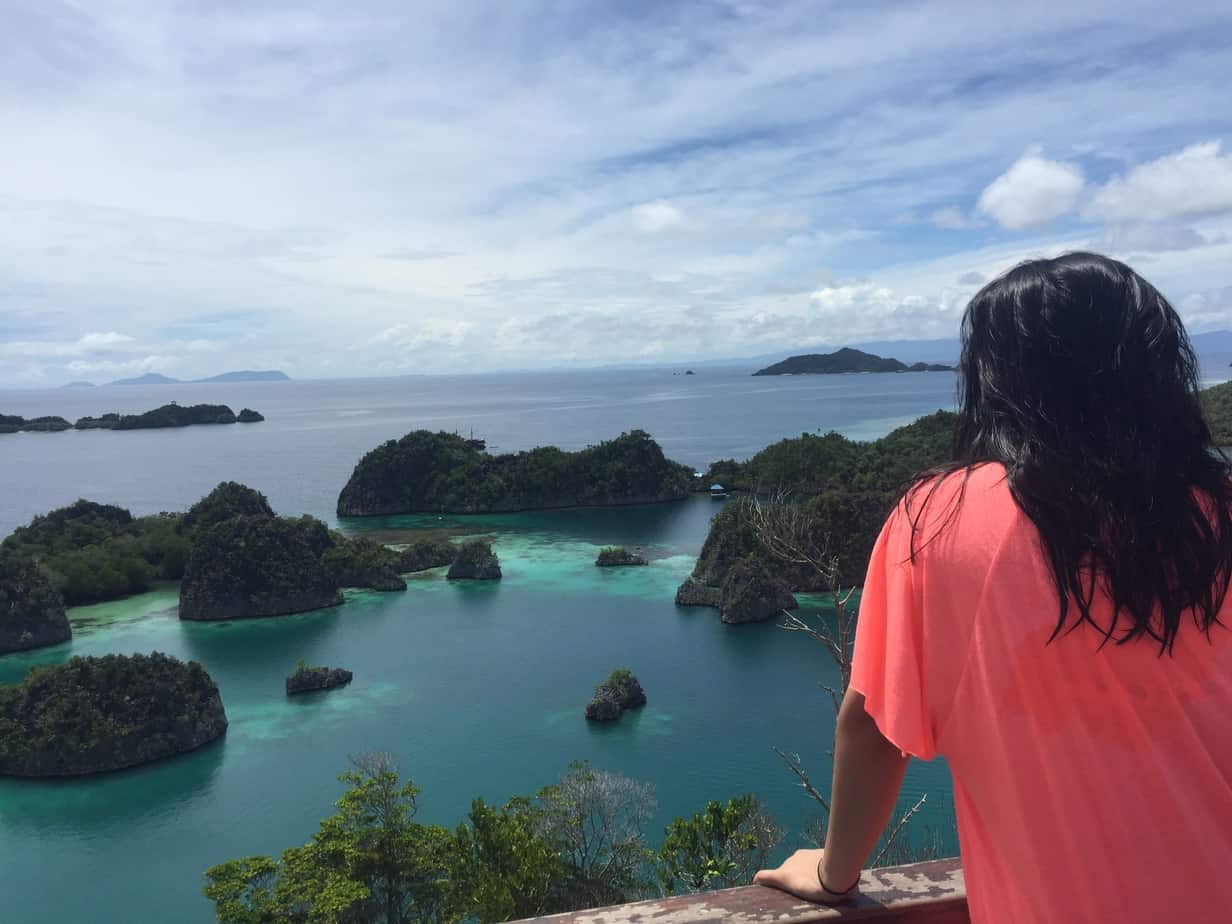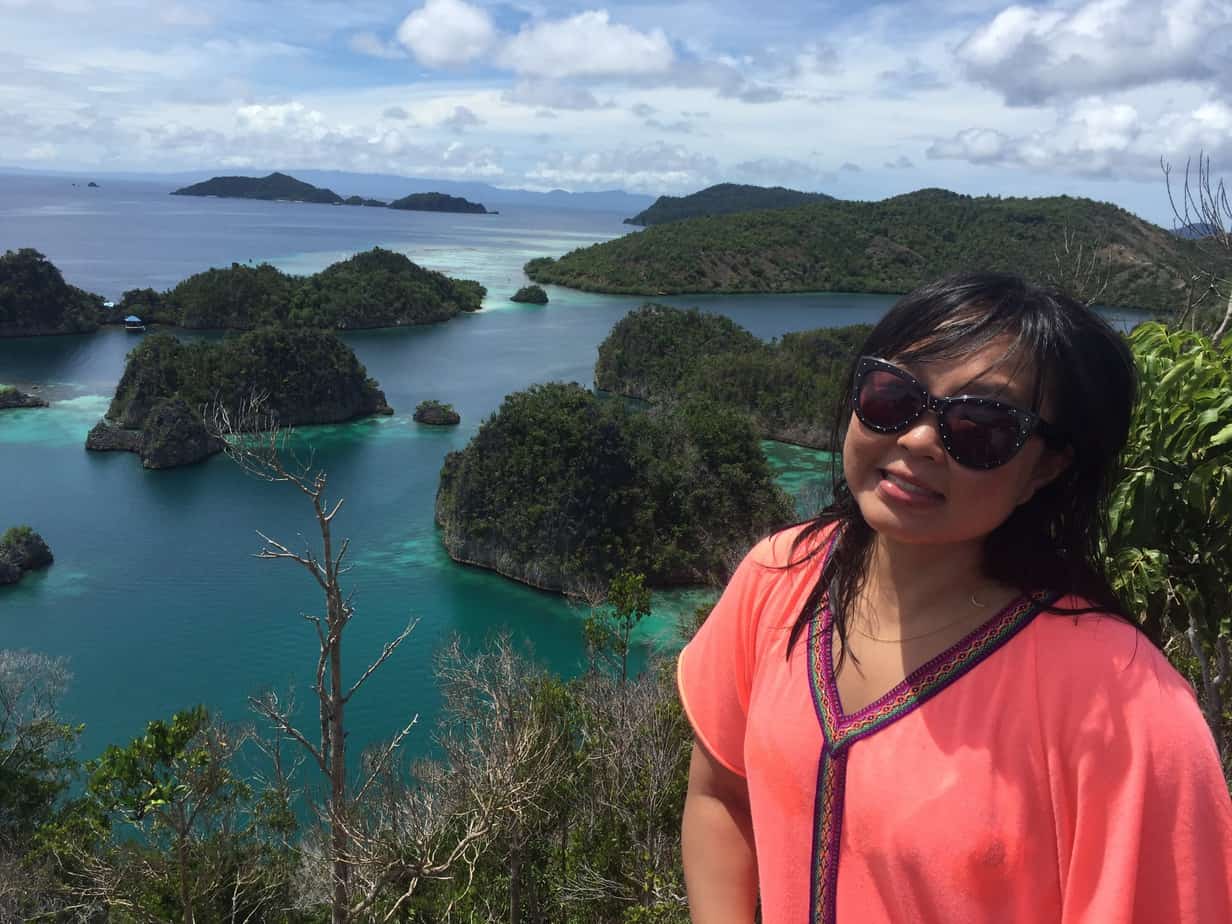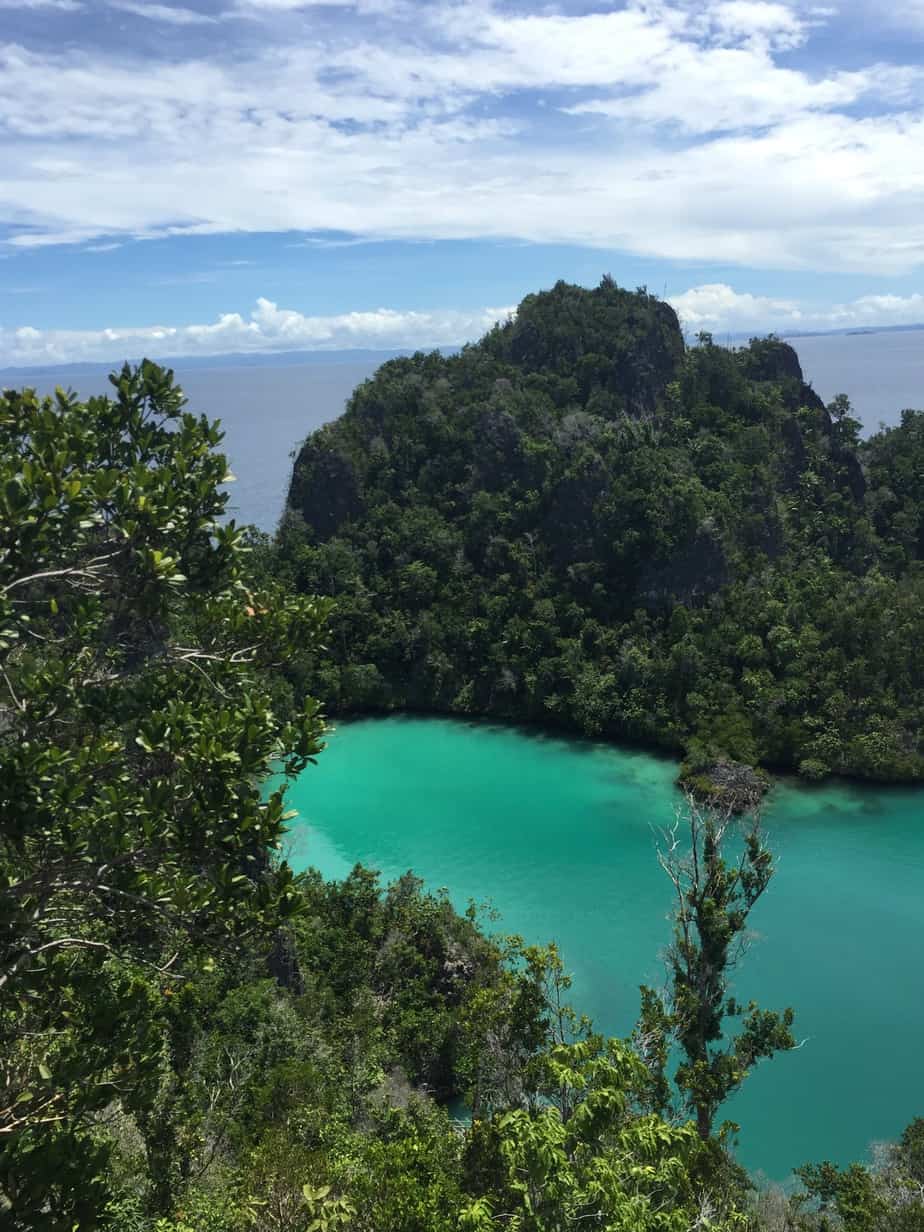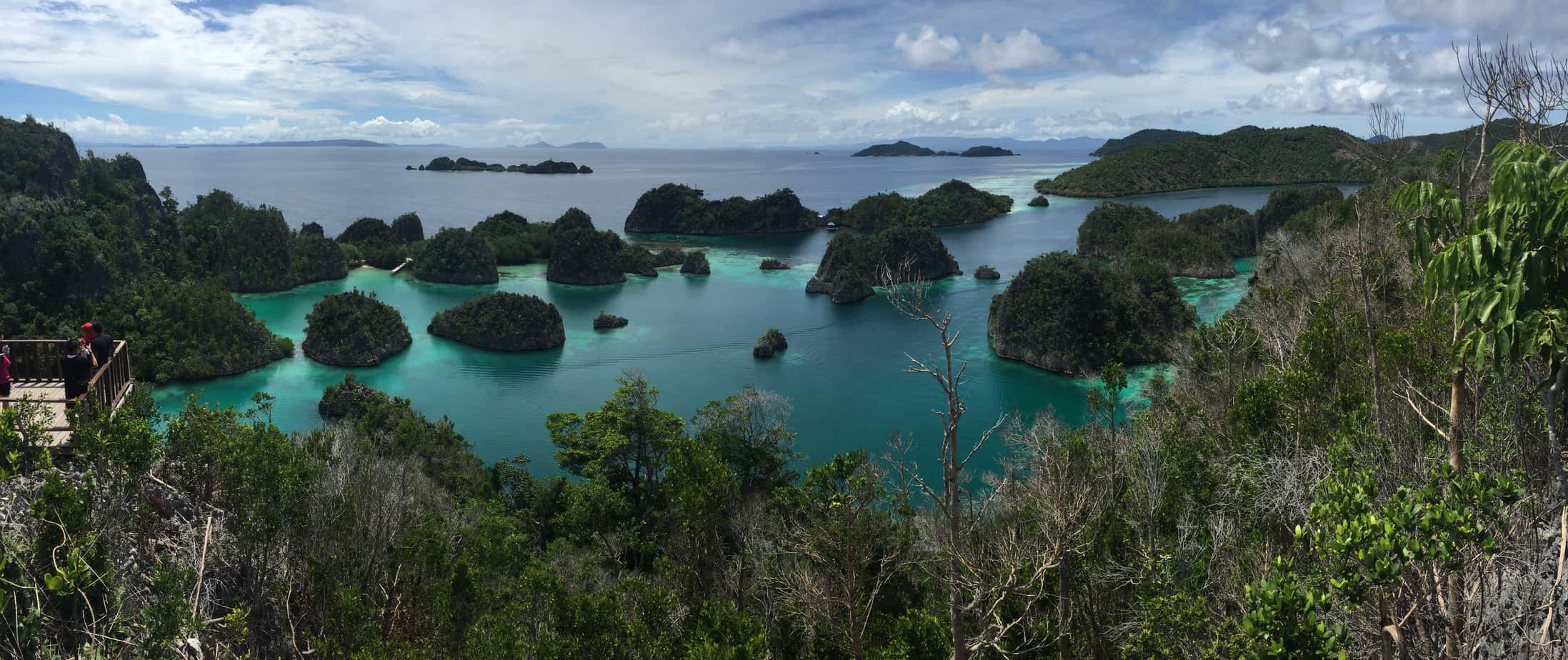 After a while, we climbed back down and we got our coconuts as one of one of the divemasters had some cash.  We pulled out and headed to the next dive site.
I still get goosebumps when I think of this place. Everything about it was just so damn gorgeous. And that water! I do hope I make it back out here at least one more time in my lifetime!!
Well, this weekend is a long weekend for us and I'm off to Hanoi with my friend! Have a great weekend!