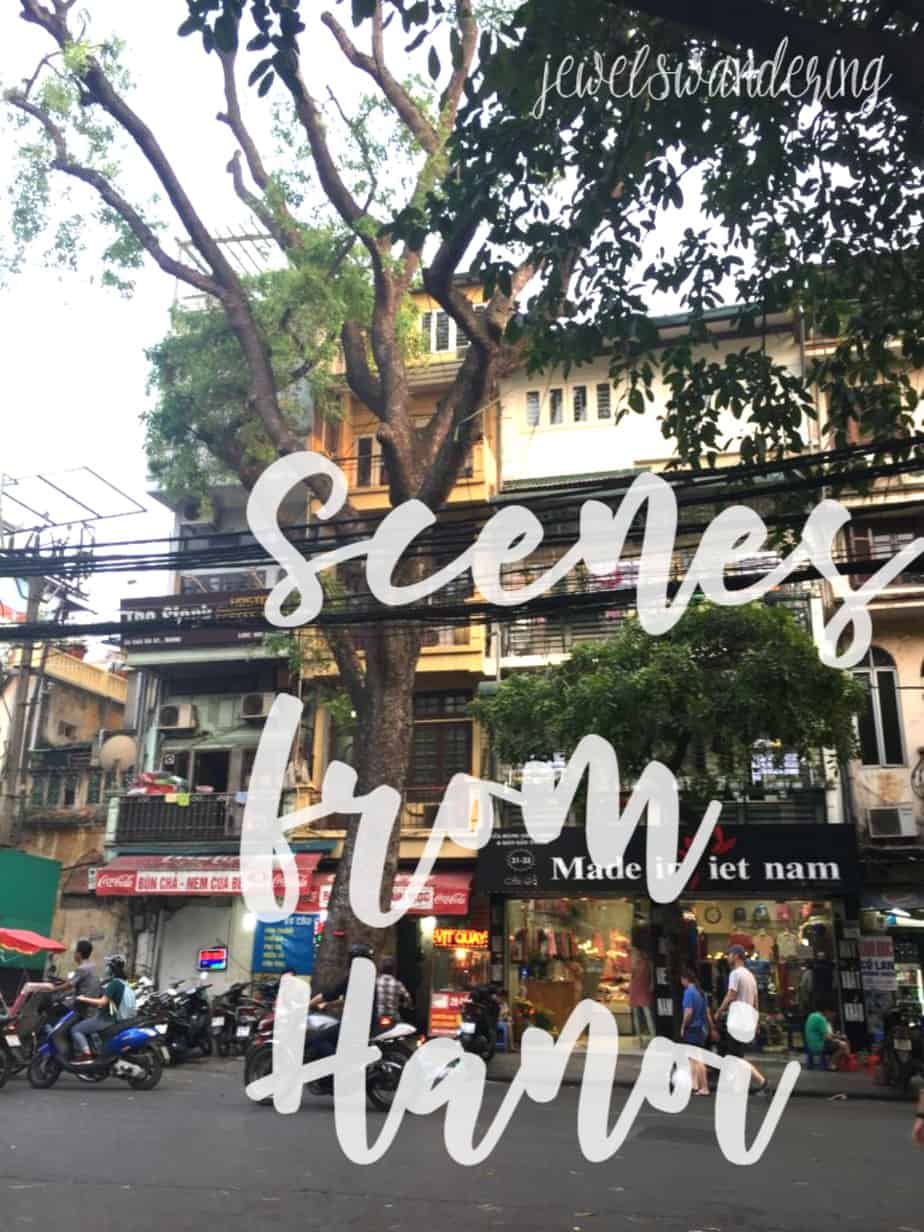 This month is flying by! It was only 3 weeks ago that Bhavesh and I were on our way to Hanoi for a long weekend but then that also means May is on its way out. Do you have any tips on how to make time slow down?  Please share!!!
I first went to Vietnam about 5.5 years ago and I absolutely fell in love with Hanoi so today I'll be sharing some scenes from there. I had the chance of spending 2 weeks in Vietnam, traveling from Hanoi (the north) to Halong Bay, Hue and Hoi An before heading down to Ho Chi Minh City and then a few days of island paradise in Phu Quoc – honestly some of the most beautiful beaches I've seen in my life that were still unspoiled my mass tourism. I haven't had a chance to go back, but from what I hear, that hordes of people have begun to arrive. Not just in Phu Quoc, but also in Hanoi.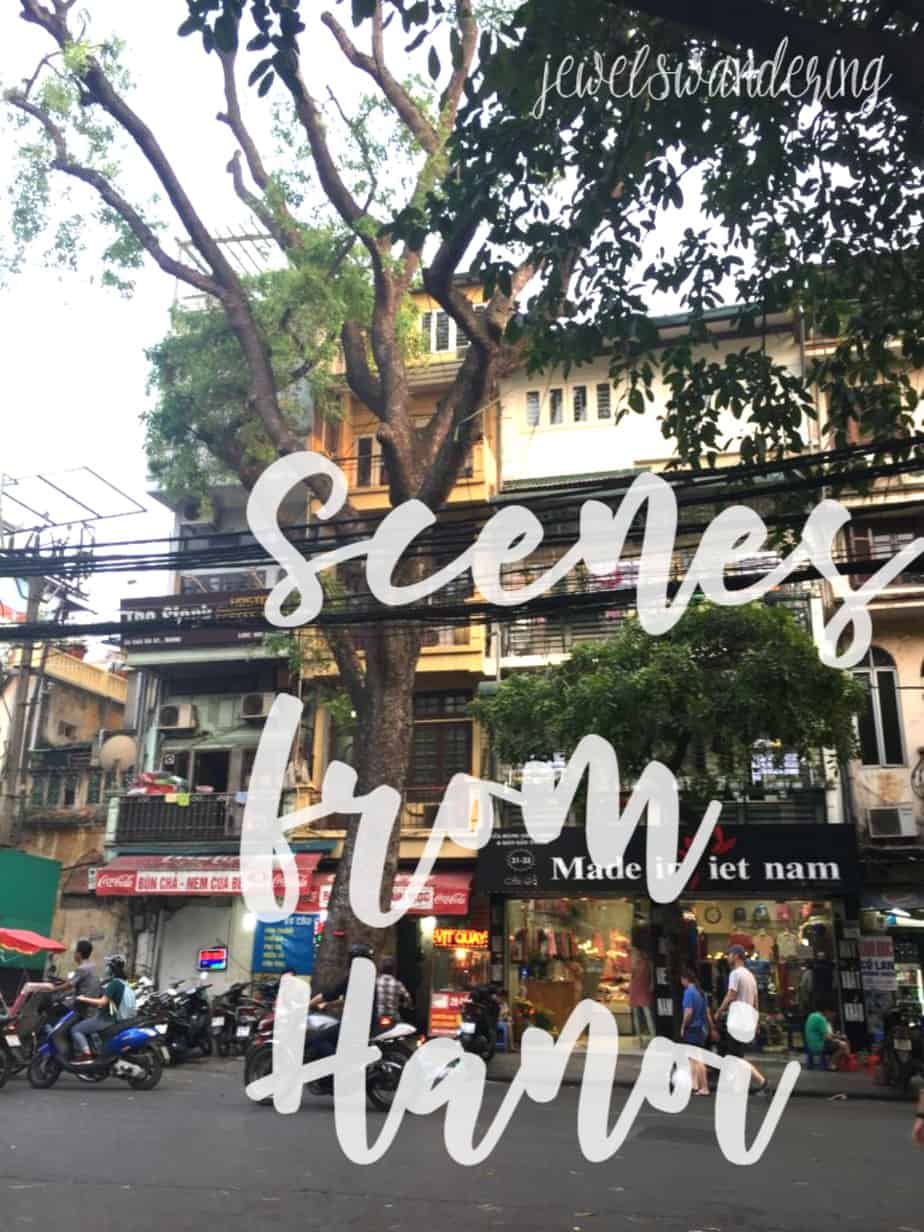 A mere 5.5 years ago, Hanoi was a whole different city then the Hanoi of today. I was expecting it to be much the same – total schoolgirl error! – because obviously in that time, the city has noticeably changed. It's changed because it's quieter despite there being more tourists. What I loved about Hanoi was the sheer chaos of walking around the city. An experience not for the faint of heart. The city was heaving with people whizzing by on their mopeds/scooters, oftentimes a family of 4-5 will be on said scooter. Or there will be a guy transporting large mirrors or glass panes or whatever his wares were to his destination. It's chaos but an extremely interesting sight to experience.
And trying to cross the street? That's an experience in itself as there is very rarely a moment of no traffic where you can cross the street. Rather, you watch the oncoming traffic, make eye contact with the drivers and just walk out. Just walk to the other side and whatever you do, DO NOT TURN AROUND. These drives are all super used to people just crossing the street and will go around you. But yes, they expect you to keep going to the other side so if you turn around, then that is when an accident is bound to happen. The first time is quite the adrenaline rush, but once you've crossed the street once in this mayhem, it's actually quite fun!
So where was I? Yes, I was trying to paint the picture of what Hanoi was like back then because the Hanoi of today is quite different.  It was quieter and only because they have now closed certain sections of the Old Quarter to traffic during the weekends so it's all pedestrianized. In theory, it's nice that they have done that but I am sad that they have because it takes away from the vibe and energy of Hanoi. Now, you're only trying to avoid humans on the pavement.
Bhavesh had never been to Hanoi, so when he asked if I wanted to go for the long weekend, I said yes right away. Hanoi is perfect to spend a long weekend in because truth be told, there aren't that many tourist attractions to see. So we left Singapore on a Friday night and we flew via Ho Chi Minh City (HCMC) as we could then get to Hanoi late Friday night/early Saturday morning instead of having to take time off work on Friday or leaving Sing on Saturday morning. The flight to Hanoi from Singapore is just under 4 hours – though we did take a direct flight back to Singapore on our way back.
On the Saturday, we checked into our hotel – we stayed at the Sofitel Metropole. I was super excited to stay there because I wanted to stay there last time I had gone. But it also comes with a price tag we didn't want to pay. This time around, we lucked out with cheaper rates as we managed to get corporate fares. Honestly, that's the way to go. But shhhhhhh don't tell everyone, let's keep it between ourselves! And when we arrived into Hanoi at 1:30am on Saturday morning, I had booked us a room at the Hanoi Space Hotel so that we could crash for a few hours.
Once we were checked in, we went exploring. The Metropole is by the Hanoi Opera House, so that was our first stop. Mind you, we did not go in, but just walked to see the building. If you happen to be in Hanoi, I would recommend you try and go for an opera while there, but sadly I have not done it. 
We then walked towards Hoan Kiem Lake, but first we stopped by this garden with a fountain as we made our way up to the Old Quarter.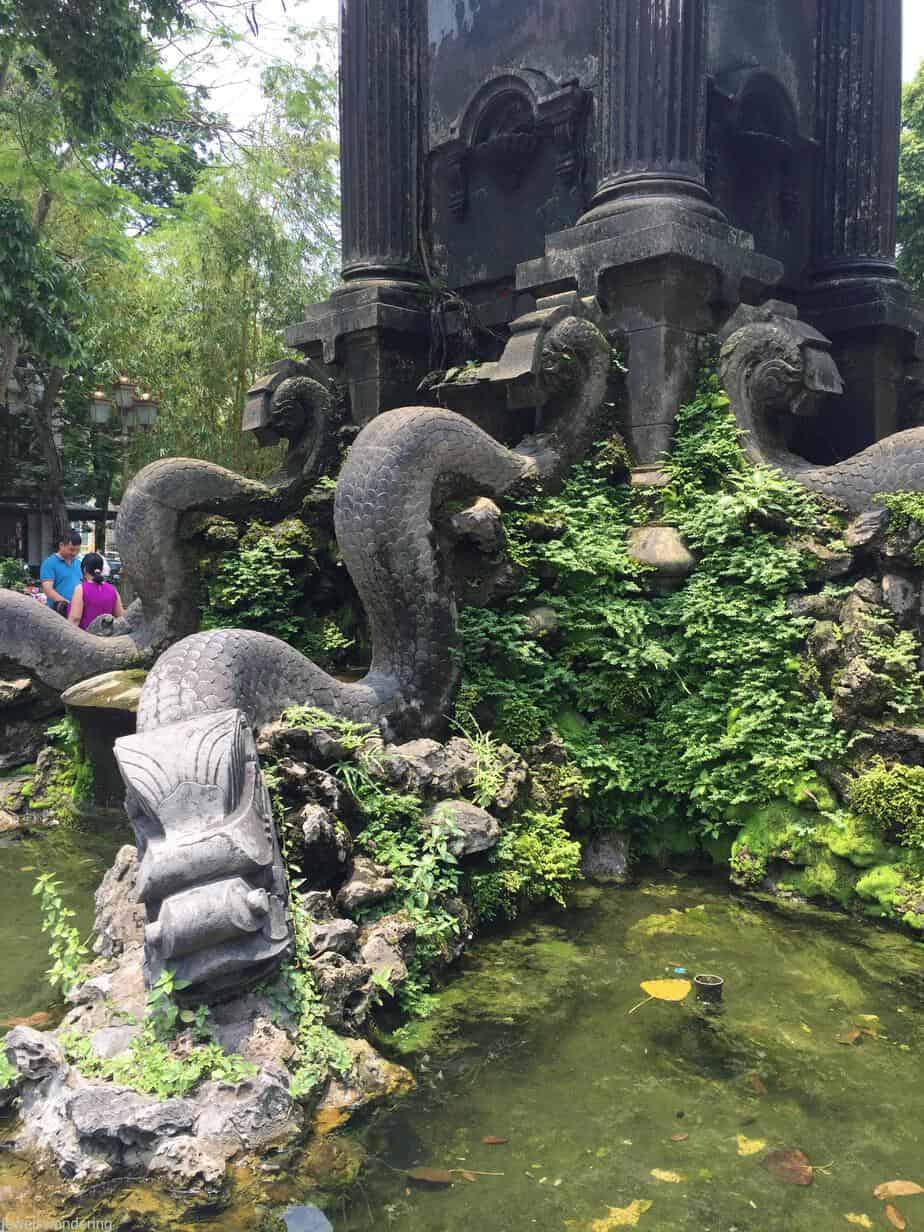 I stopped by this beautiful building, I'm not sure what it is, a government building of some sort? But really, I would't mind if my house looked like that! 
The Metropole, although not smack dab in the Old Quarter is still well located as the Old Quarter is a mere 10 minute walk or so. We walked up along Hoan Kiem Lake where it was completely closed off to traffic but overrun with people – locals and tourists. 
There is a temple in the middle of the lake. We attempted to go in but because it was so crowded, we gave it a miss. I had gone in the last time, so I wasn't too fussed about going in again. I actually have a lot of pictures of Hanoi that I took with my proper camera back then, but for now, you'll have to settle with pictures from my iPhone! Hehe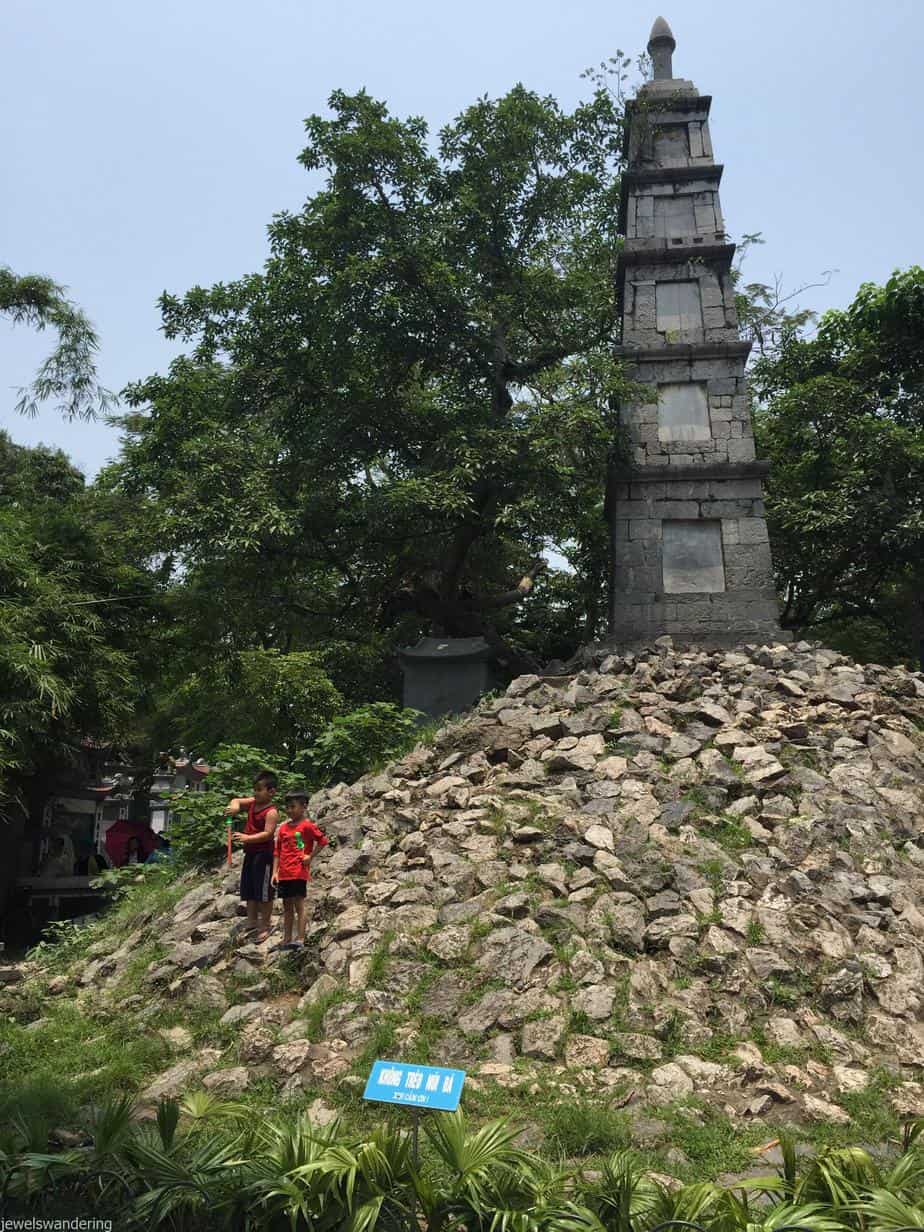 Before we left the hotel, we asked for a lunch recommendation and we were directed to Pho 10 on Ly Quoc Su, so we meandered over to that direction.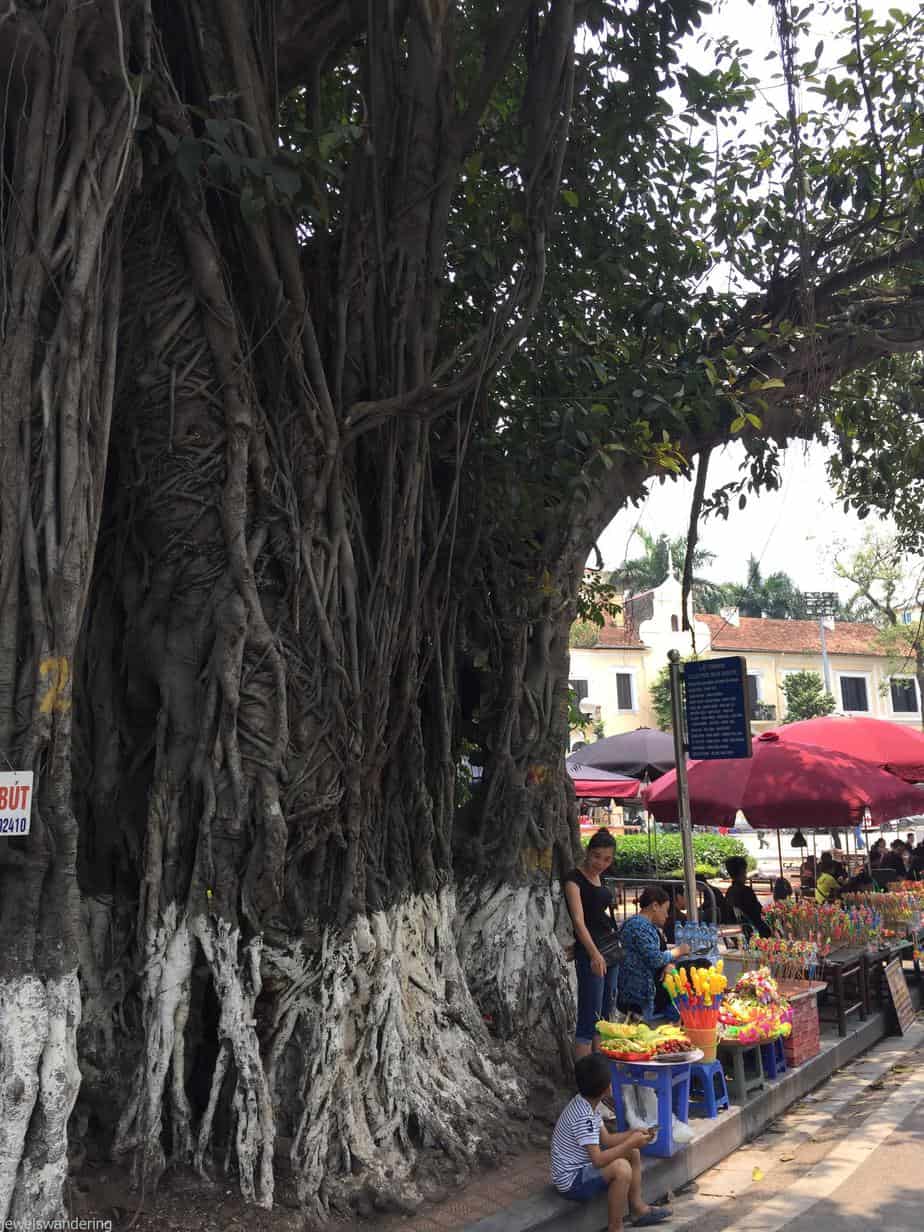 When we found ourselves on Ly Quoc Su, Pho 10 had a massive queue out the door, so we decided to just eat across the street at this cute little cafe, Lotus Blanc, instead. Plus we got to sit upstairs in the balcony and watch the scene unfold below us.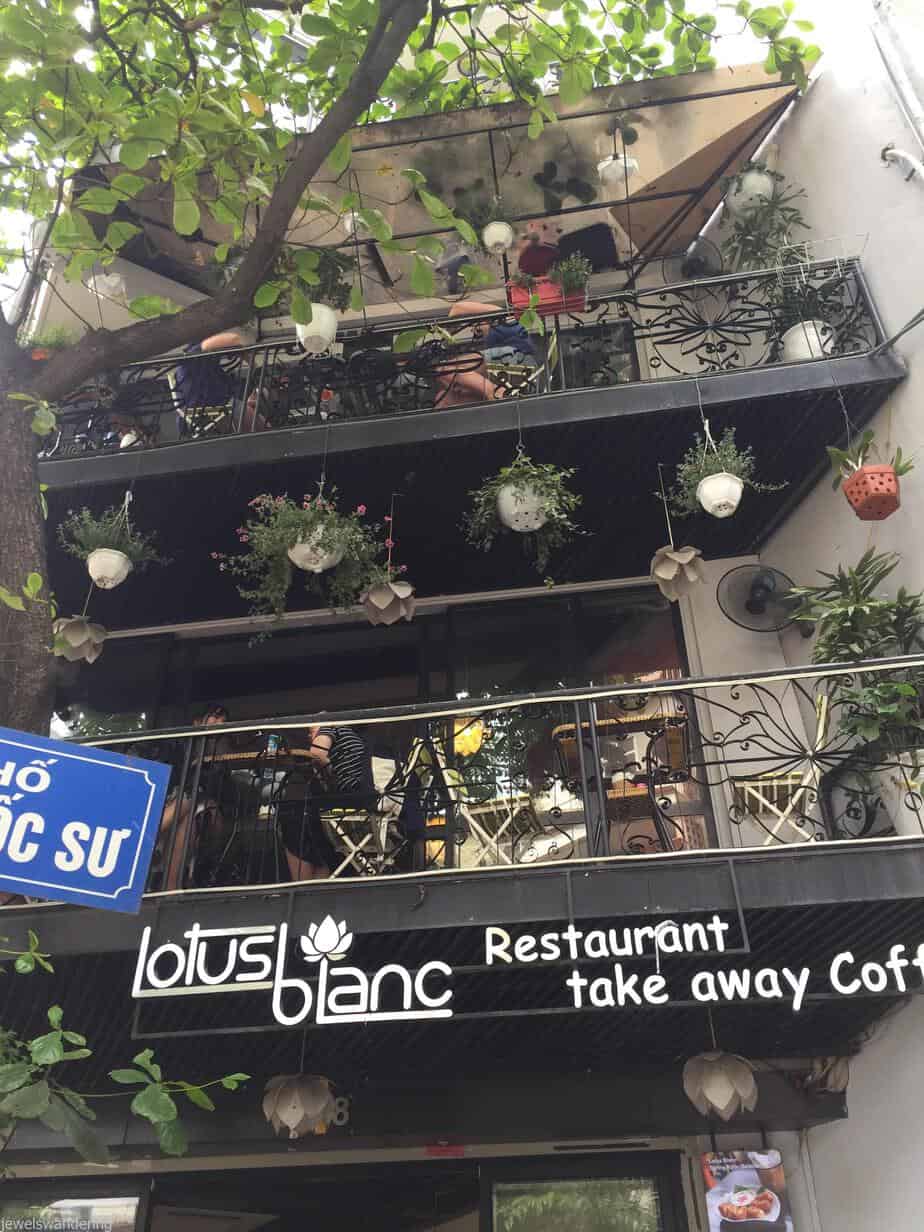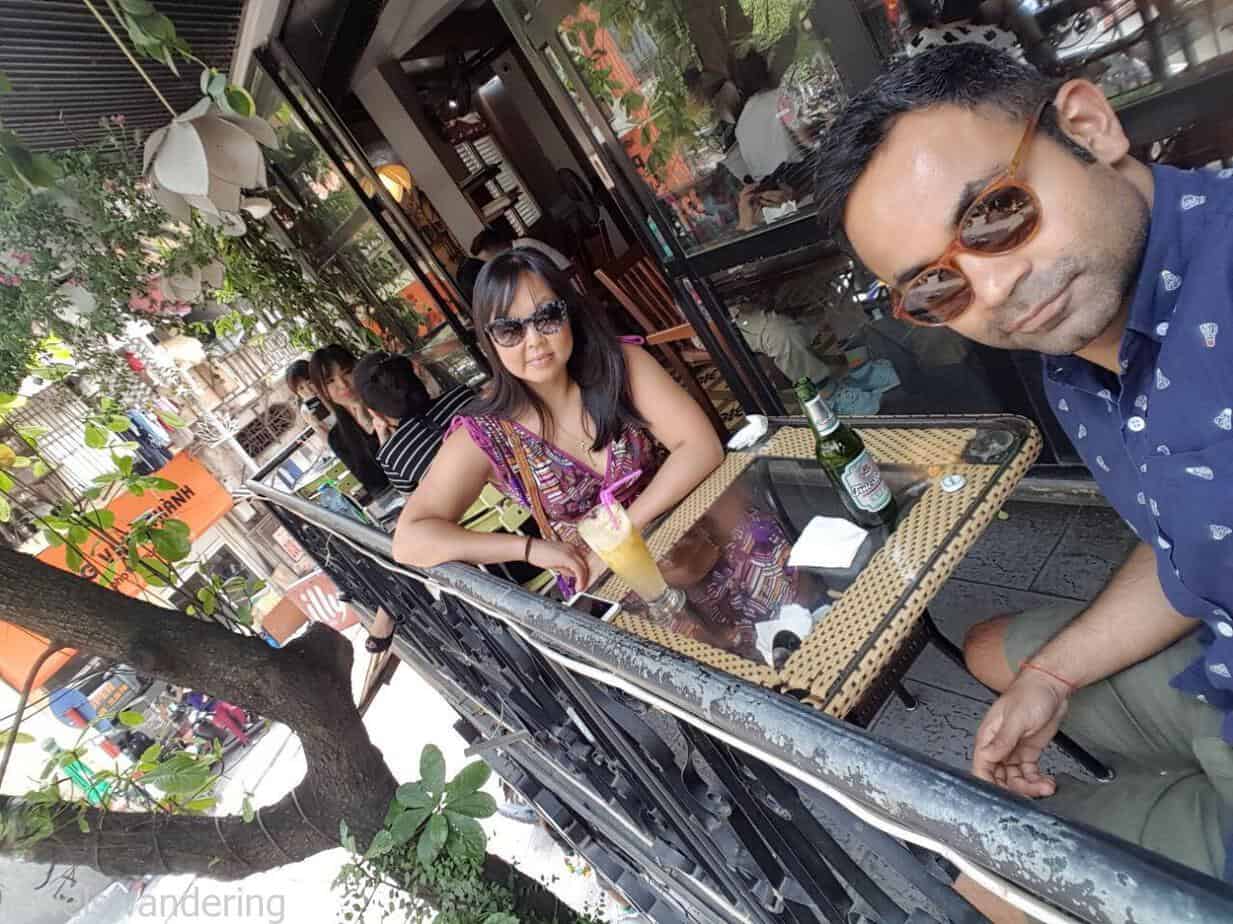 Once we had yummy pho in our bellies, we geared up to hit the stores. I'll admit, we went to Hanoi to go shopping. I mean, how could you not?!?! It's actually an amazing shopping destination because if you think about it, where are your clothes made? Your sneakers? Your ceramics? Your silk/cashmere scarves? Most likely Vietnam. I'm just saying… But I will do a separate post on the stores you MUST hit up when in Hanoi.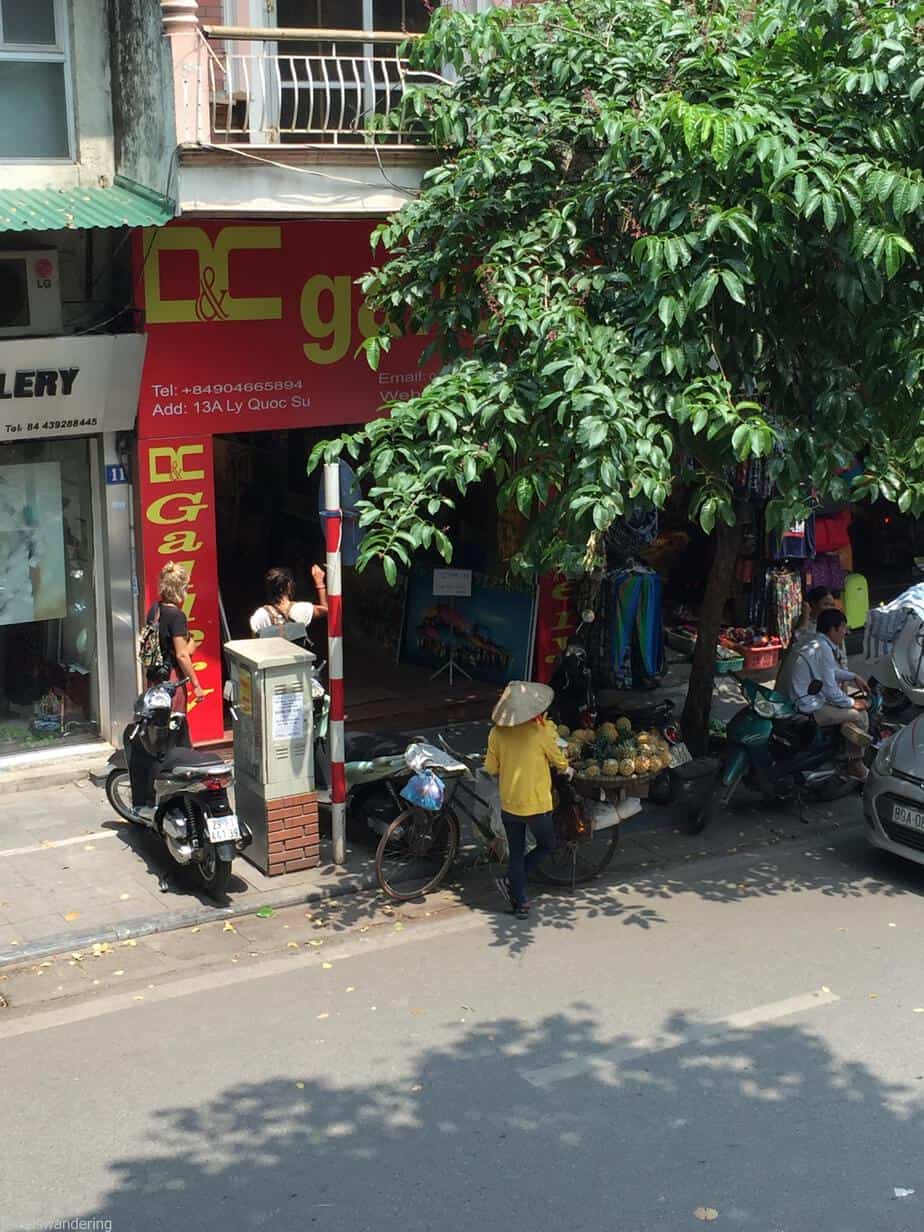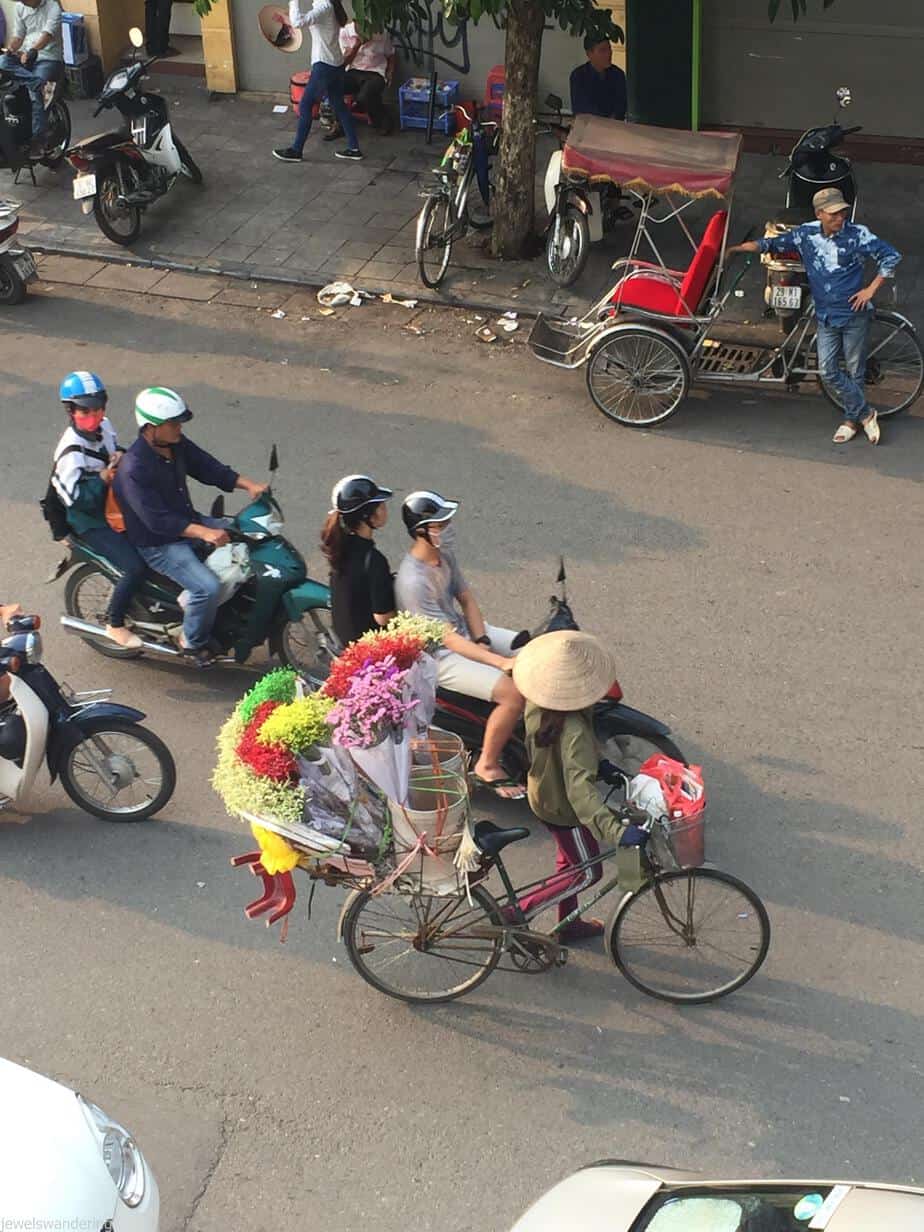 I definitely spent a bit of money shopping. It would have been rude not to! But of course, after a good few hours of hitting the stores, we were tired and thirsty. So we walked to the famous roundabout in Hanoi to get some drinks and rest our feet.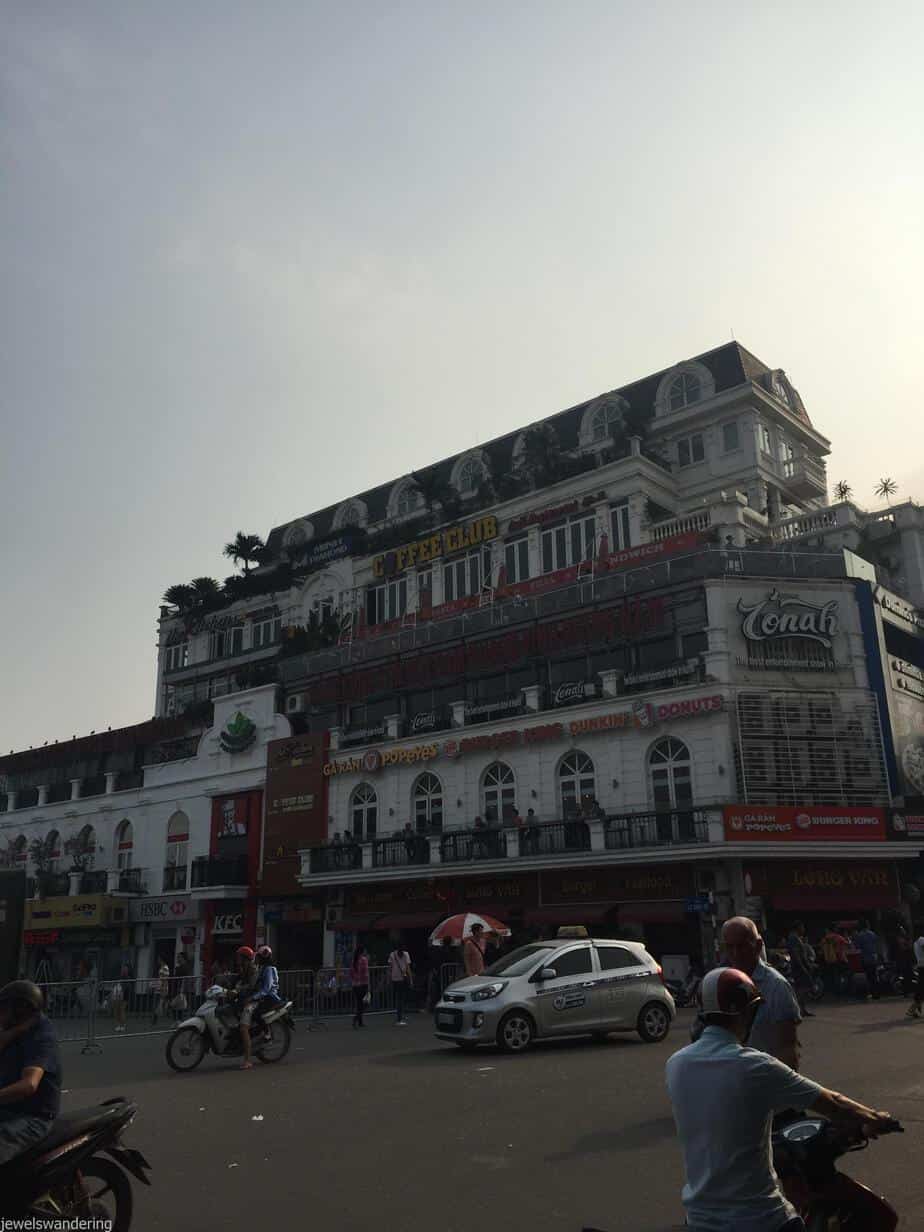 As you can see, this roundabout (though you can't really tell it's a roundabout) has been closed to traffic on one side. Shame! It was quite a trip trying to cross this part of town!
And yes, I totally bought myself the iconic conical hat. #basic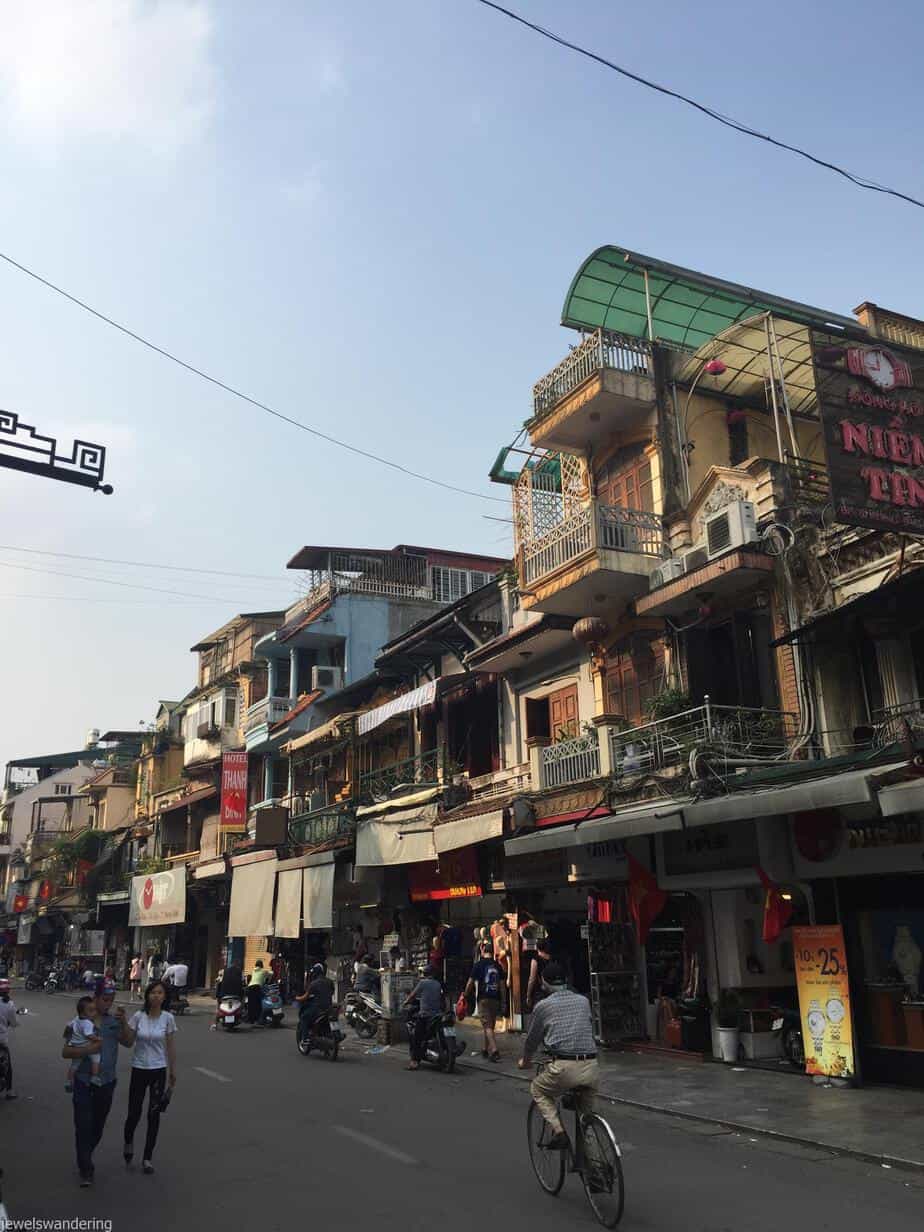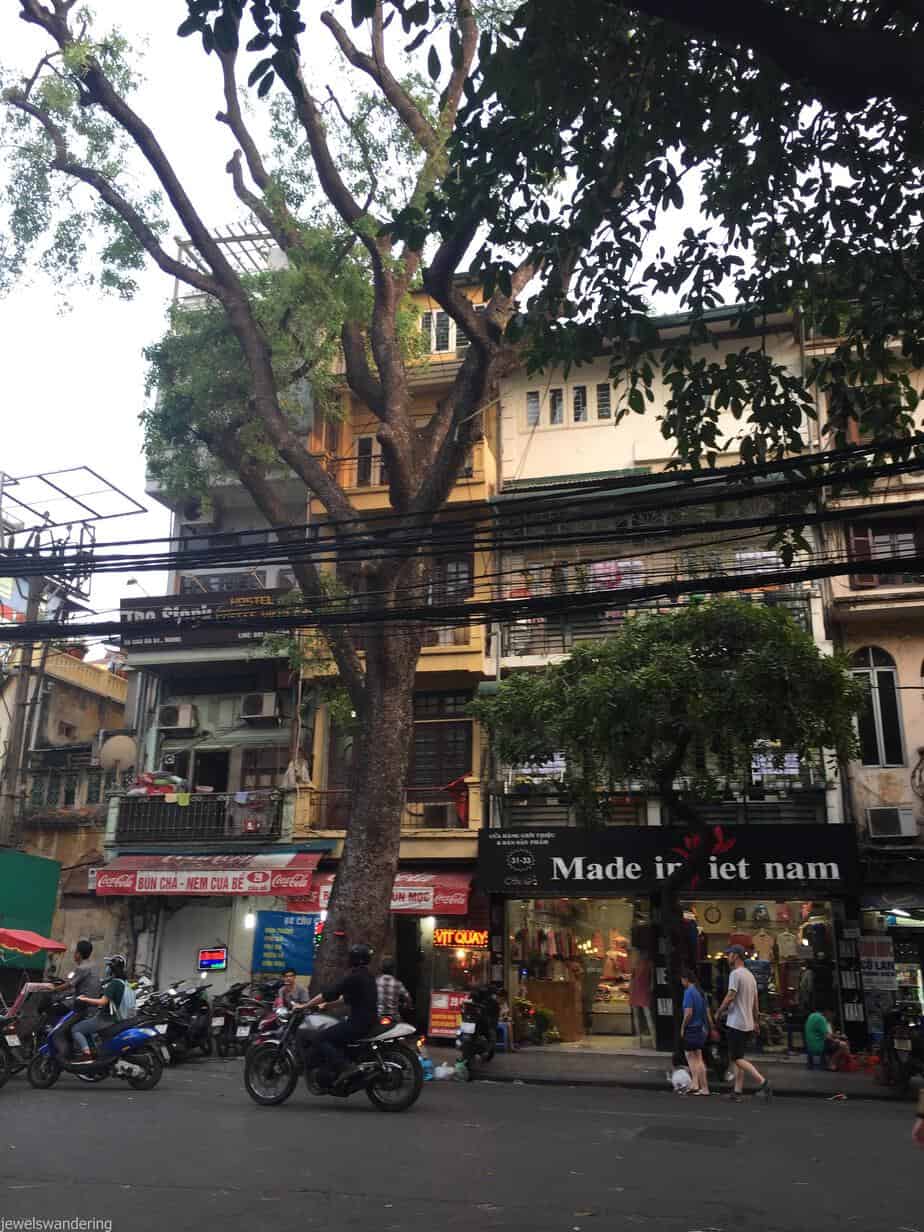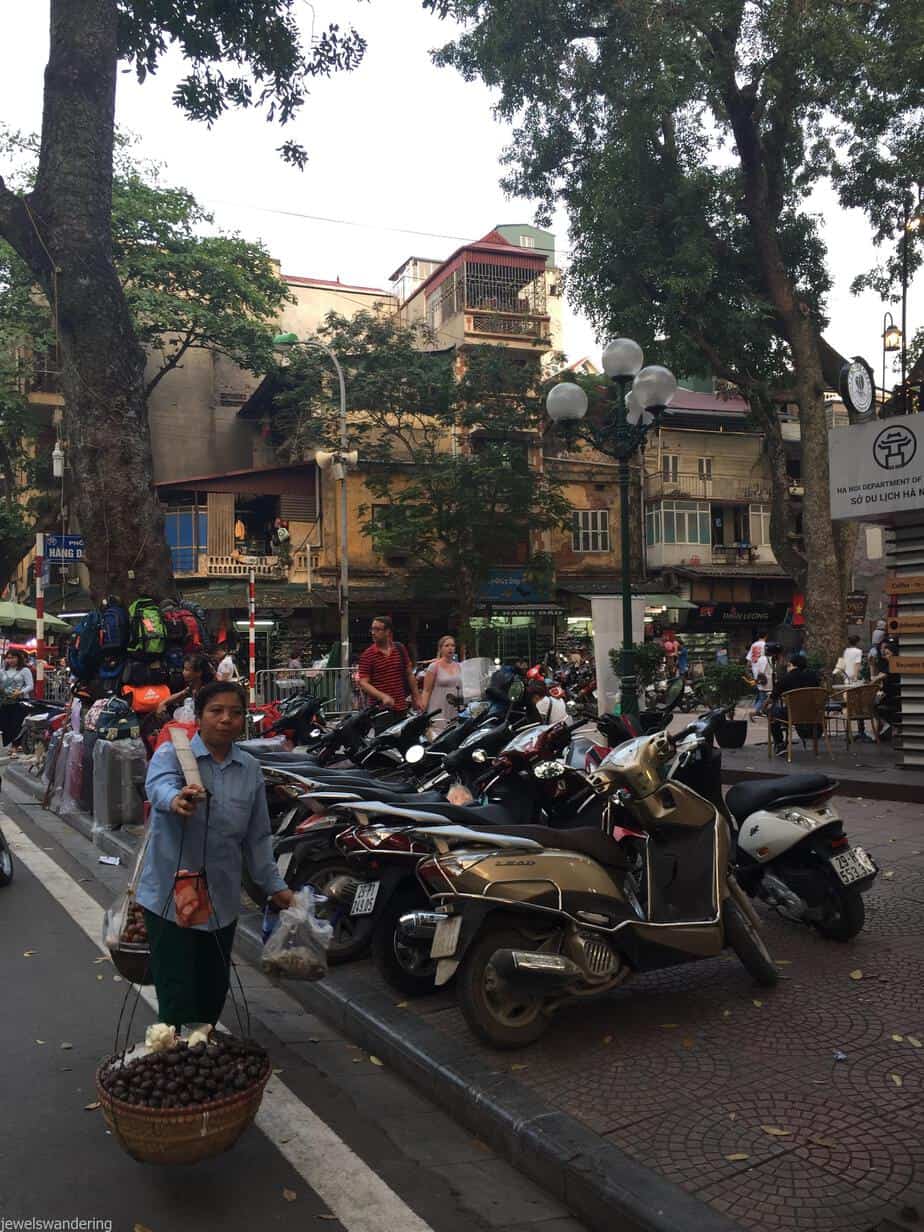 By then, it was pushing on late afternoon, early evening. I had been sick the week before and I was still struggling with my cold. So we walked back to the hotel before going out for dinner.
sdf
Our first day in Hanoi was nice and chilled. Definitely helps to have a good travel partner!
Stay tuned for Day 2 as we did do a little more sightseeing.
Have a great weekend!