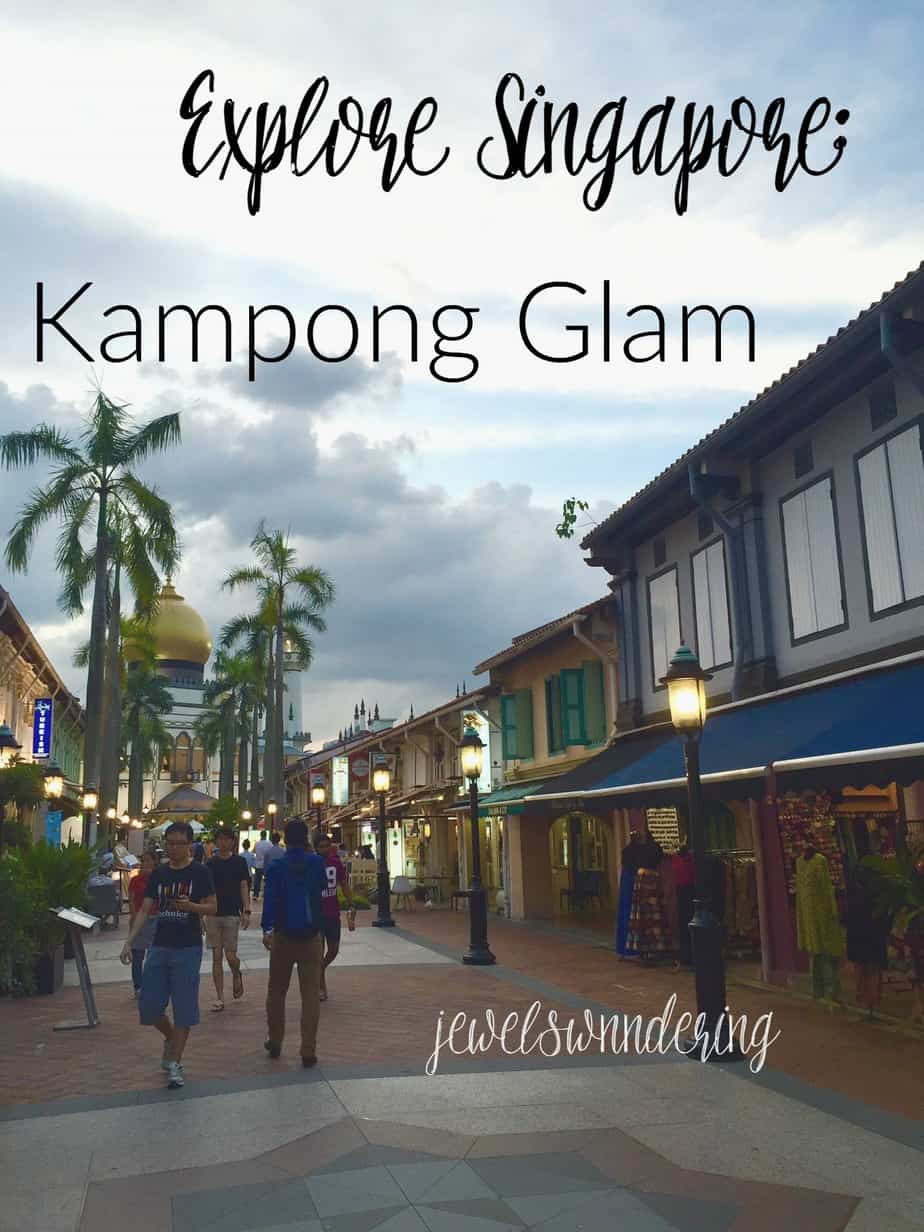 One of my favorite areas in Singapore is the Kampong Glam area, or what we call "Arab Street".  Arab Street is but one of a few streets within the Kampong Glam area.  Sounds glamorous, no? No? Ok, bad joke. But really, what even is a "kampong"? Well, you're in luck! A kampong is a fancy the Malay way to say "village" and "glam" is a type of tree.  So really it translates to the "Glam Tree Village" or something like that but really it was a fishing village with a strong Malay-Arab influence.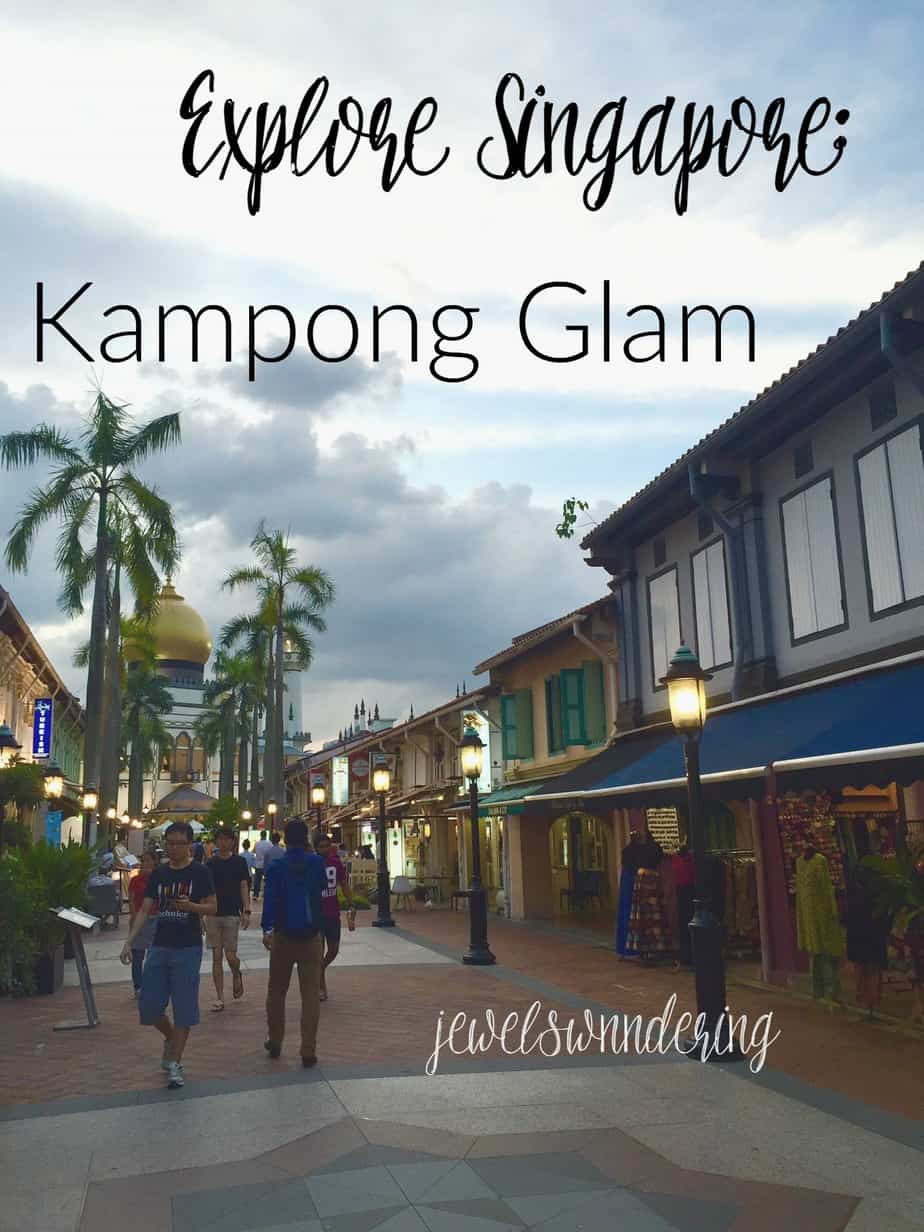 Anyway, moving on… Note to self, do not become a history teacher!
Today, you can walk around the streets that are aptly named to its origins – Arab Street, Haji Lane, Kandahar Street, and Baghdad Street – and is home to a lot of super cute boutiques, bars, cafes, Middle Eastern restaurants amongst other cuisines and the famous Masjid Sultan (Sultan Mosque). It's not a massive area, you can easily walk around and explore in an hour or two, depending on how slow you are. Just saying. But really, if you're ever in Singapore, don't miss out on this area. I'll let the pictures do the talking.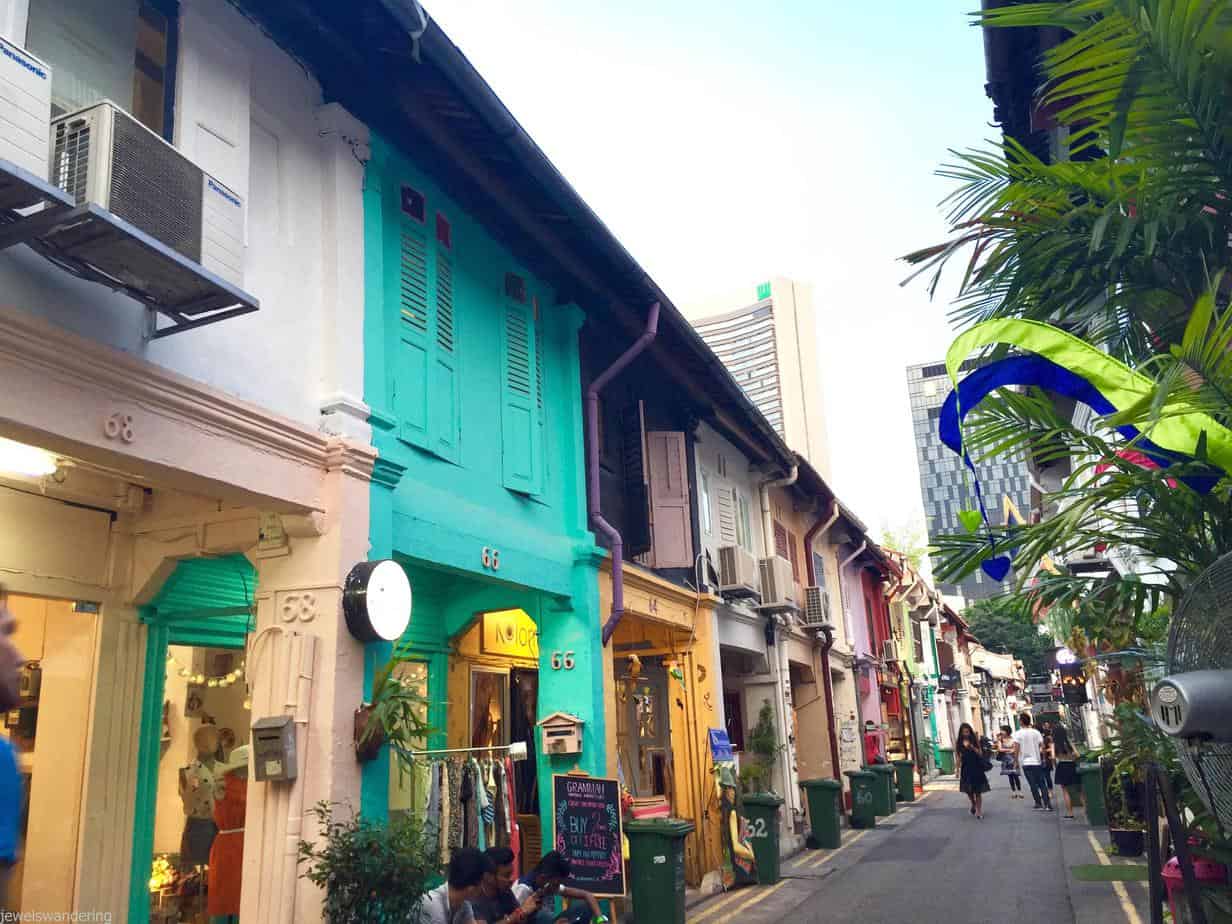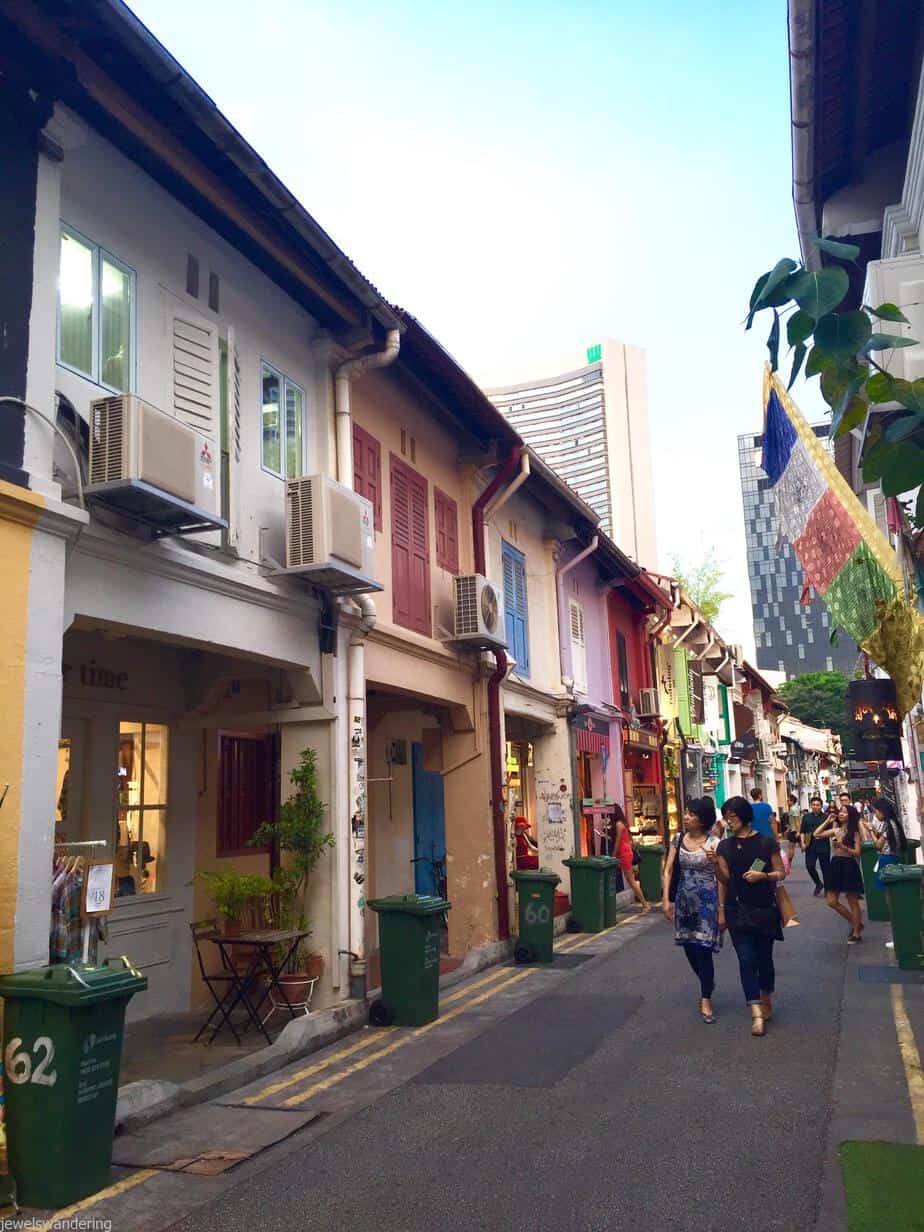 Love how the shophouses are different colors – go in and wander through each boutique! Some of my favorite boutiques are DulcetFig, Salad Shop and Soon Lee all on Haji Lane.  Although Soon Lee has moved, I'm just not sure where they will end up.  And if you fancy some Moroccan lanterns; fabrics or Persian rugs, you'll find them all in the next street over.
Come to think of it, there are also quite a few hair dressers in this area! I haven't been to any, but if you fancy getting a mani/pedi, head over to The Nail Social .  I went there with my mom after my abdominal myomectomy and it was nice to get pampered while watching Netflix.  And their lemonade was delish!  Or if you fancy a foot massage or a full body massage, Green Apple on North Bridge Road is where I go for my massages.  Heaven!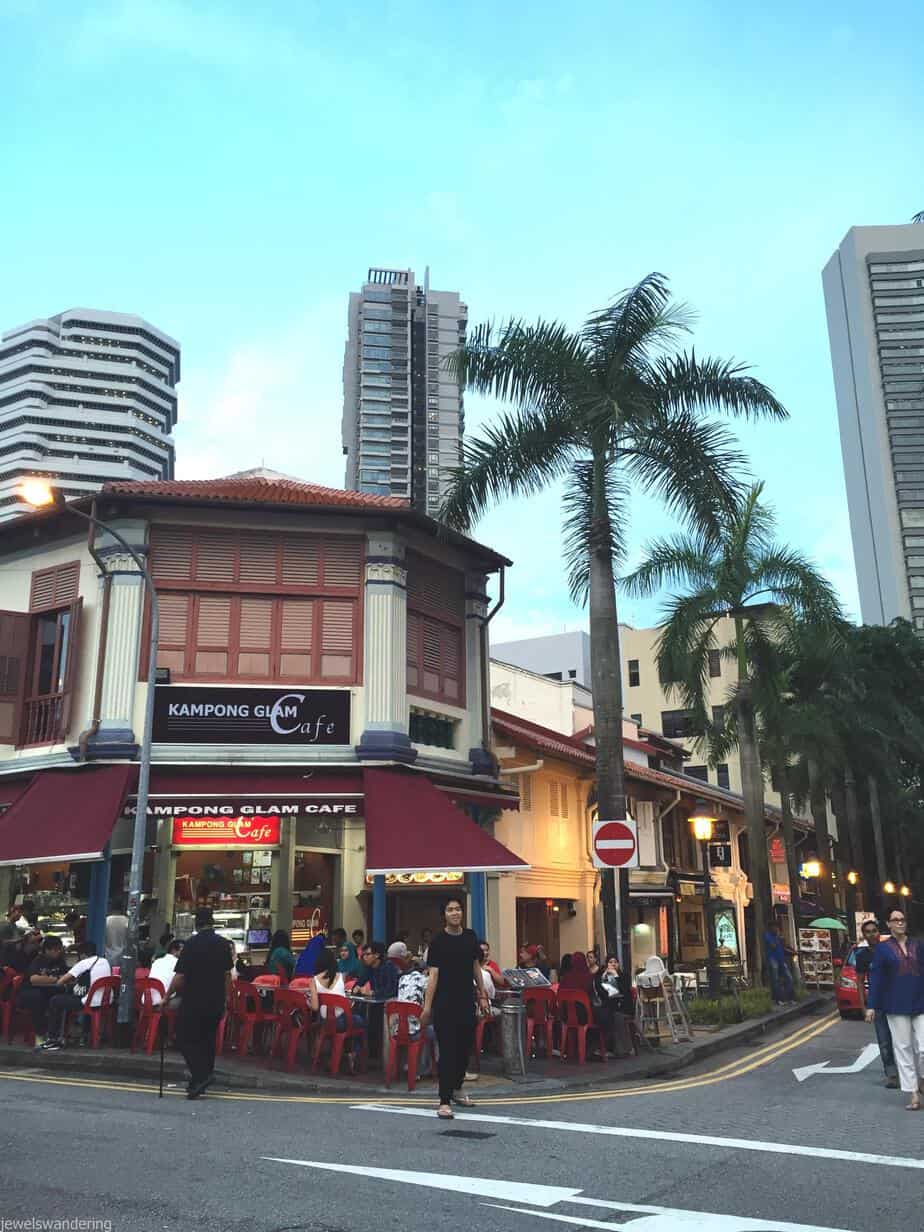 Go and have drinks over at Bar Stories or Maison Ikkoku; or if you want some yummy Italian food then go over to Cicheti on Kandahar Street.  I know, Italian in this area? But really, super yums! And remember that day I went for chicken and waffles?  Yeah, also in Kampong Glam! Craving murtabak? Then you've got Singapore Zam Zam, Victory and Al Tasneem all battling it out.  You let me know which one is your favorite!  For some delicious Middle Eastern food, I highly recommend Beirut Grill on Bussorah Street or go to Blu Jaz but for the ambiance and a night out; there is always some event going on there! They're on Bali Lane.  The below pic (blurry, sorry!) is actually from a night I was out with some friends for some drinks.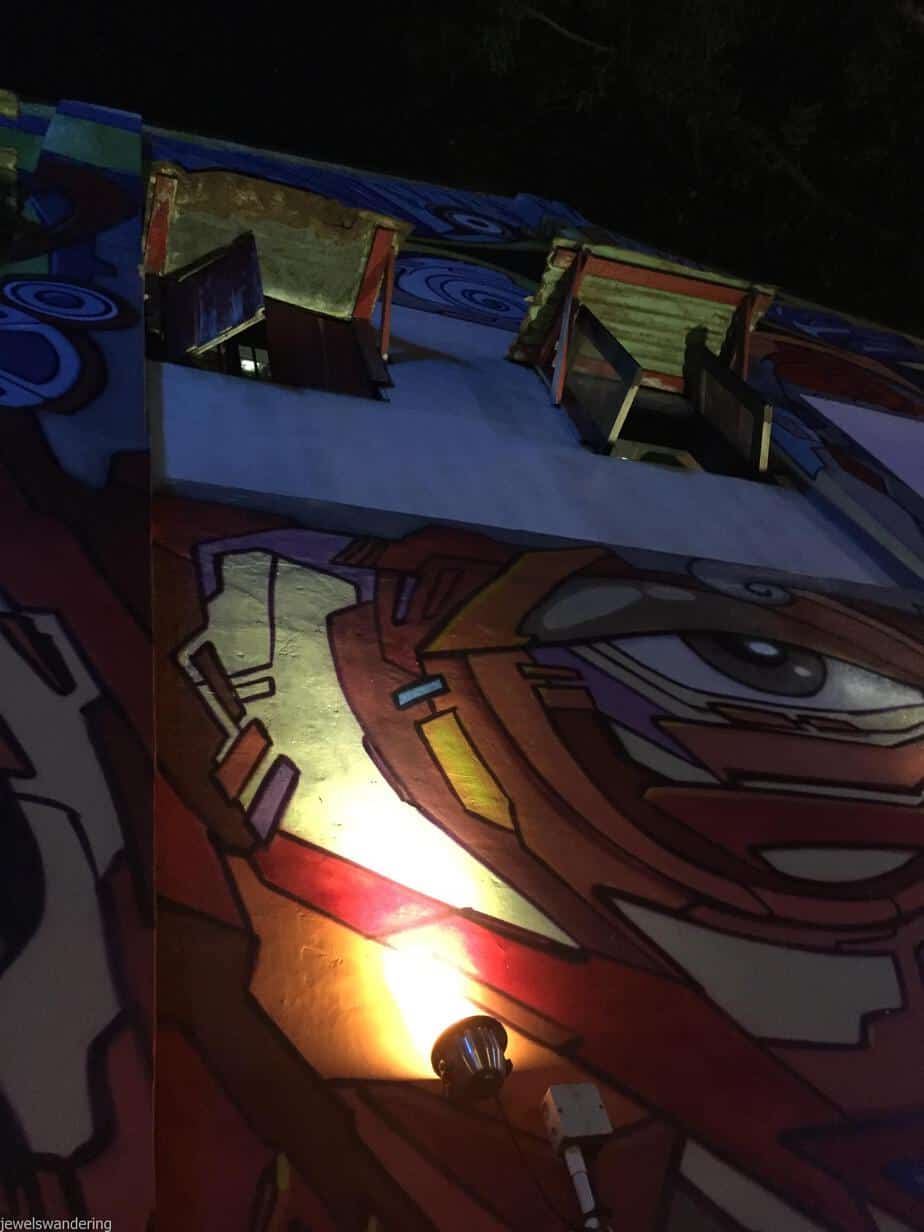 And the area is also great for those obsessed with taking Instagram worthy photos of murals.  This is the area to go to for fun murals.  Here's a couple; I should have taken more but I was due to meet a girlfriend for dinner and the sun was setting.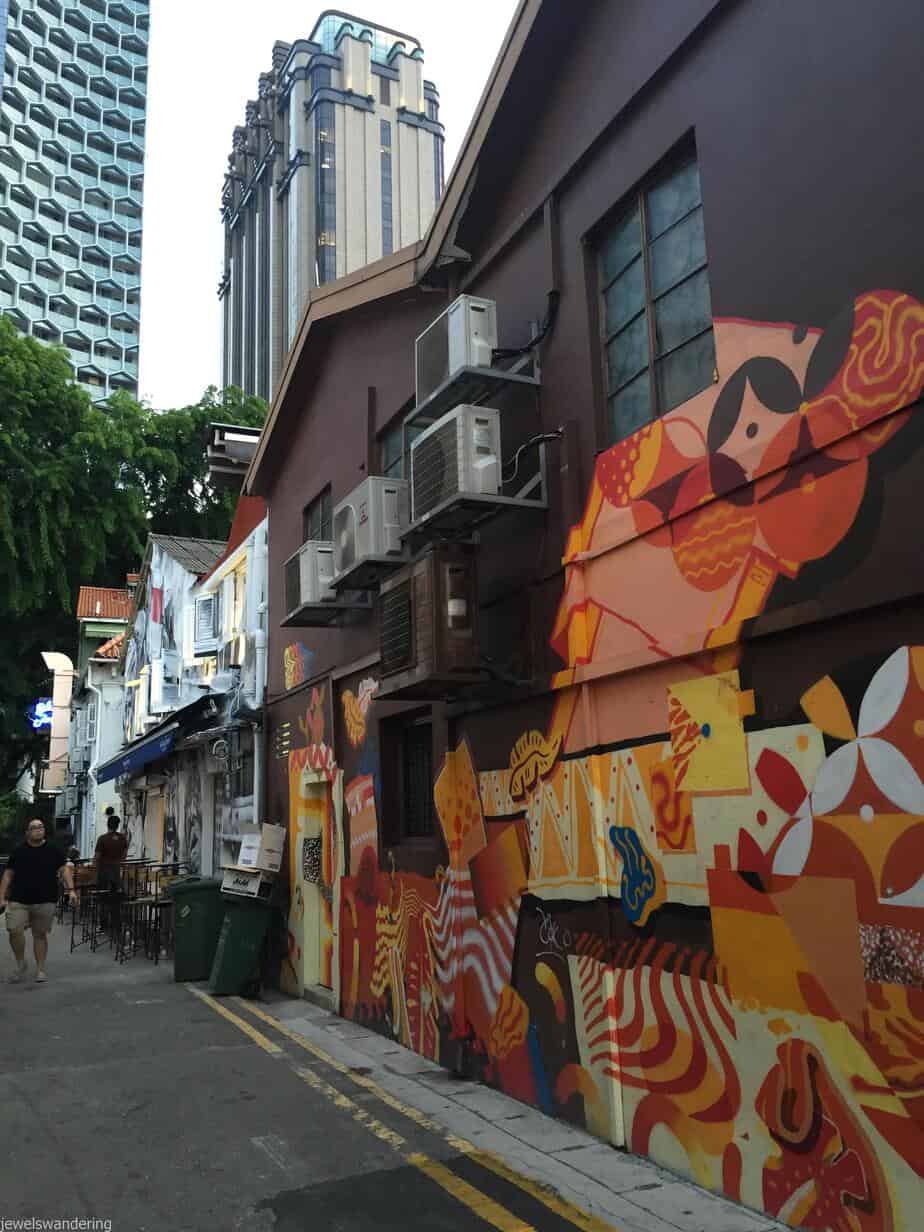 Lastly, I leave you with a picture of the stunning Masjid Sultan.  It's such a beautiful mosque and as we are in the beginnings of the Ramadan period, there were food stalls all ready for those to break their fast.  And as it was evening, evening prayers were also being sung over the tannoys.  It's truly a unique experience living here in Singapore! 
Hope you enjoyed the quick and dirty tour of Kampong Glam!