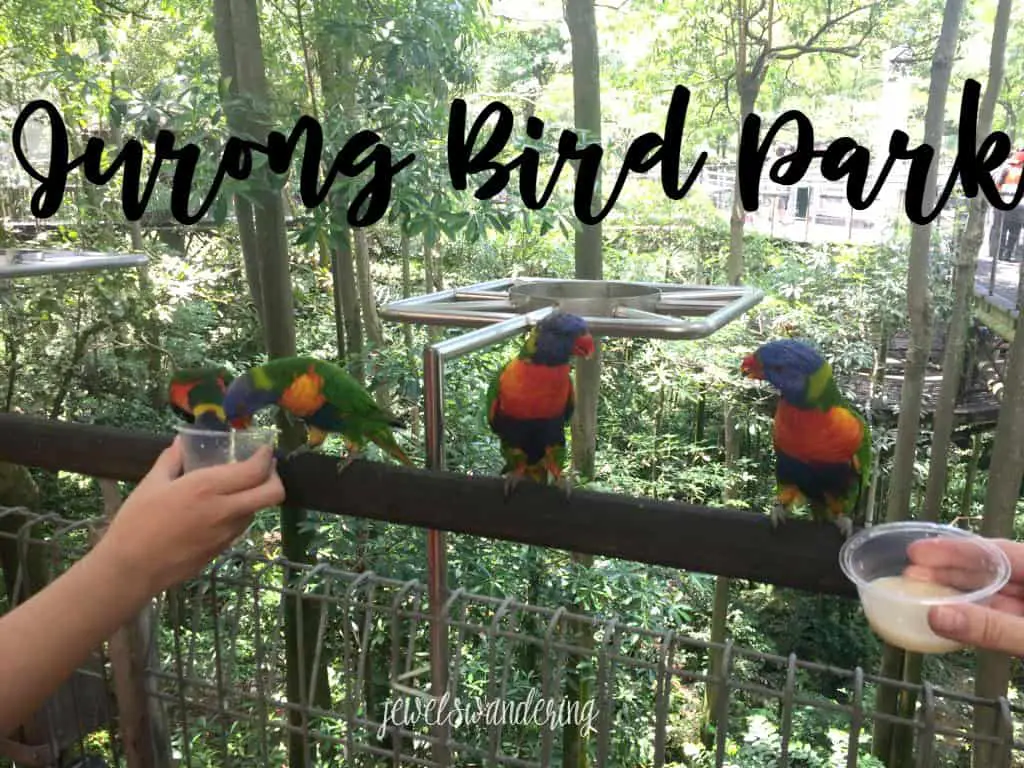 I have to say, when people ask me what they should do in Singapore, I sometimes get stumped.  Even when I was coming up with my Singapore bucket list, Jurong Bird Park didn't make the list, so when Leroy wanted to take me there, I said, sure, why not?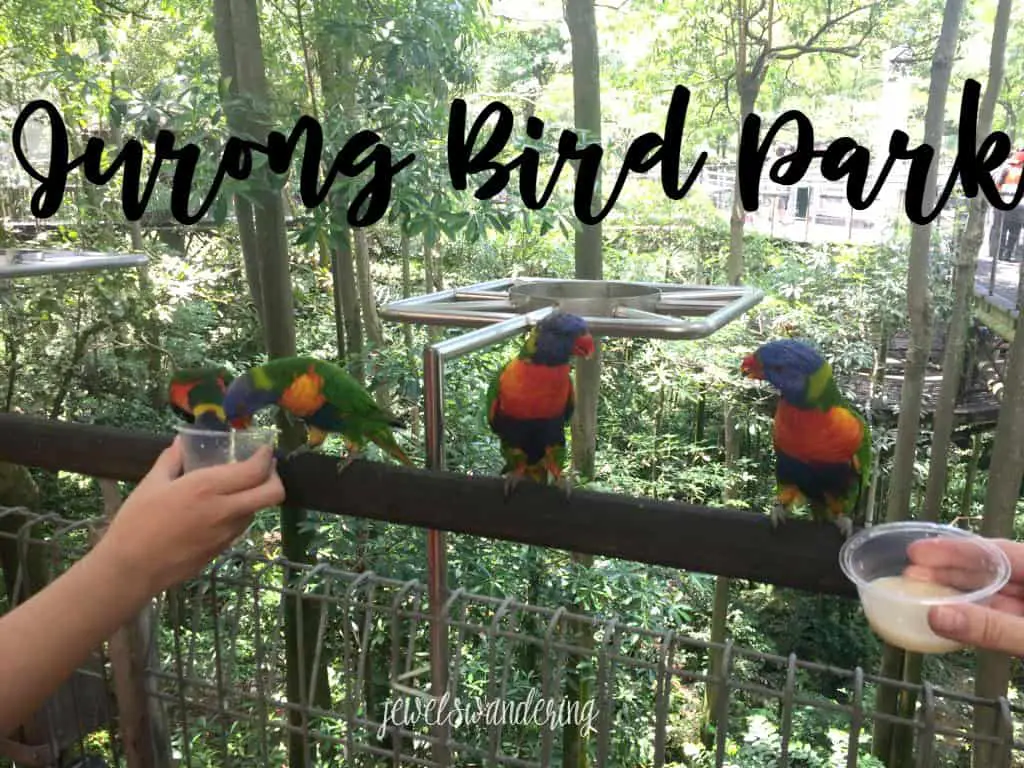 As the name suggests, it is a bird park.  A bird zoo, if you will.  And if you read this post, you'll know I'm not a massive fan of zoos. But I have to say, Jurong Bird Park is really quite good.  They're doing some fantastic work through conservation of so many birds that are nearly extinct.  Well, I can get down with that.
Jurong Bird Park has quite the extensive array of exhibitions such as the Birds of Prey, Flamingo Lake, Parrot Paradise, Penguin Coast, Pelican Cove, Swan Lake, Royal Ramble and the list goes on. I was truly impressed with the amount of birds living up there – all so bright and with such beautiful plumage.  Birds that I had never even heard of, much less seen! But then again, I'm no bird expert…!
I thought the tickets were cute! Tickets are SGD29 for an adult, but if you are a resident of Singapore, then you get 10% off.  A kids ticket will set you back SGD19.  They also have family packages and if you buy online, you can save up to 25%.  Unfortunately, we didn't think of that.
First up is the Penguin Coast. And Leroy and I bonded over our mutual love of penguins. And apparently, I am not much taller then the tallest recorded Emperor Penguin.  Sheesh! I knew I was short, but I didn't think Emperor Penguins were this big! 😉
 The penguin exhibition weren't overly large, but was cute to see the penguins.  They had different species in there, but see, I feel bad for these penguins.  They should be out and about and swimming in the sea.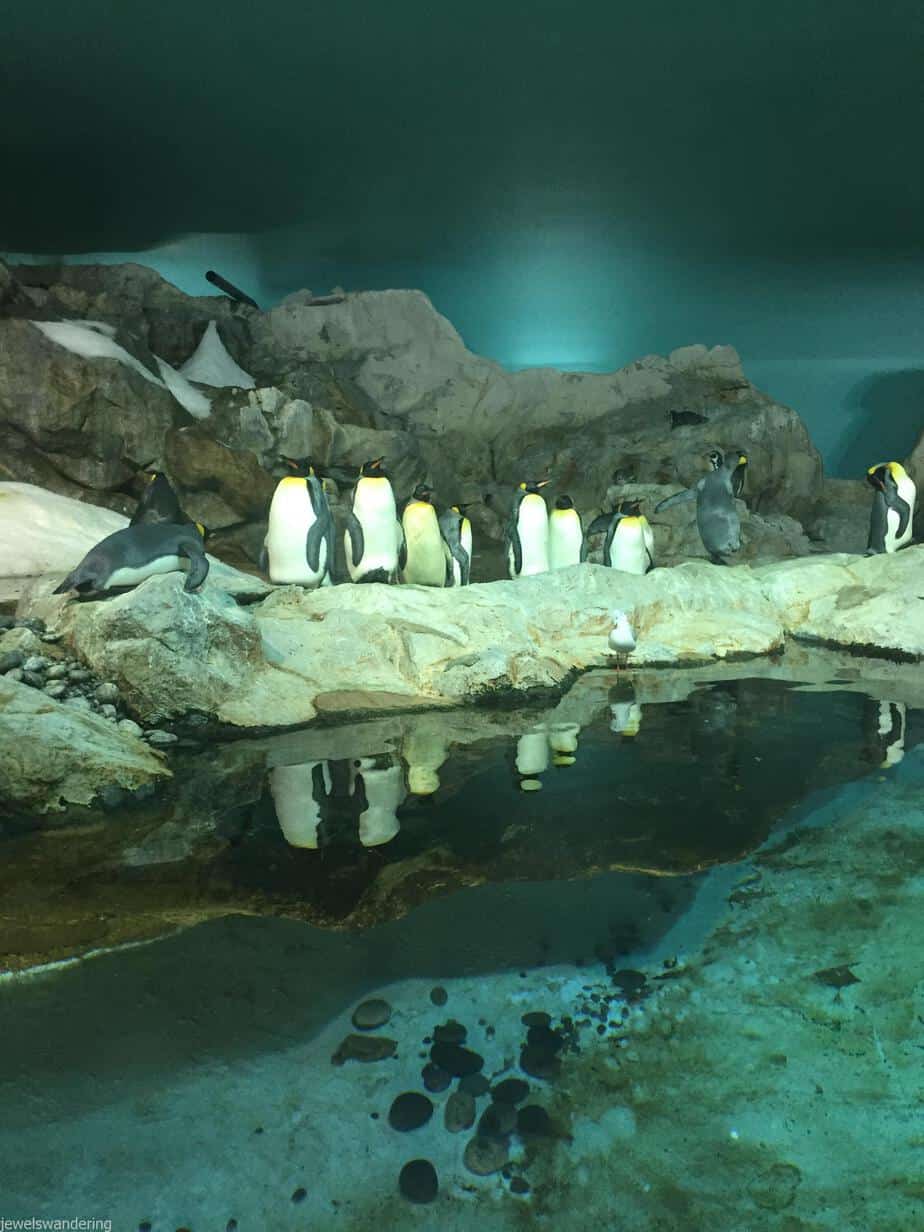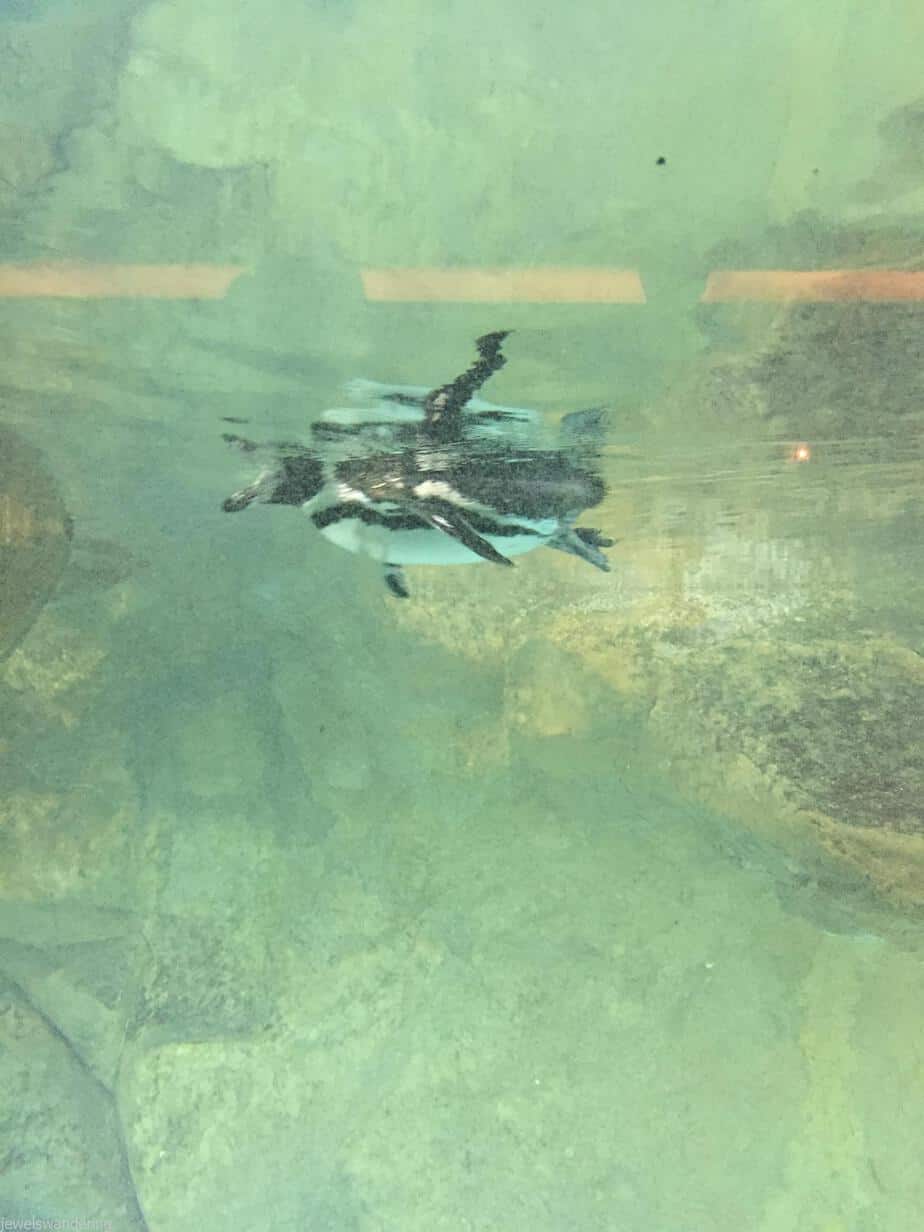 And next, I can't remember which way we went, so this is totally out of sequence.  It's because we went to go catch the Hornbill Chit Chat where we got to hear some information on pelicans.  We kind of showed up a bit late, so I didn't hear it all.  But there are various times through out the day where there are informational sessions on various birds. 
From there, we checked out the other hornbills and toucans.  I do love toucans as they remind me of Brazil – they're native to Brazil and featured in a lot of our art. But sadly, I wasn't able to take good pictures as they are in cages, albeit large cages.  So moving on, I think we went to the Royal Ramble enclosure where you get to see some pretty cool pigeons.  I mean, a pigeon is a pigeon, right? But no! Check these one's out – they're the Scheepmakers Crowned Pigeons.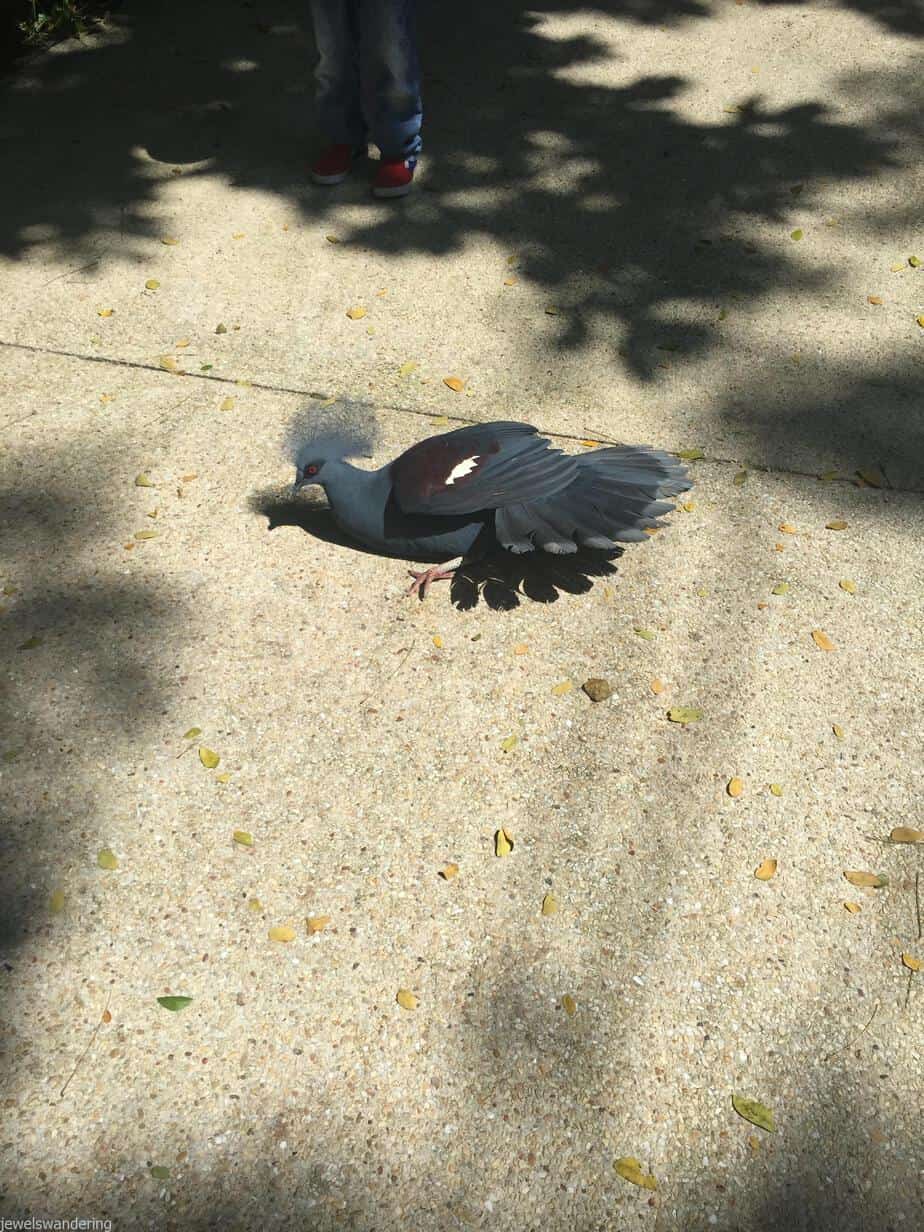 Love their lacy like crowns. Actually, this guy was running around in a different enclosure but they can be seen at the Royal Ramble. Along with a couple of other types of crowned pigeons.
Next up, I believe we went to the Wetlands where you see some cool scarlet ibis'.  They're like little flamingos.  Love their coloring!
This was a fun part of the Bird Park – the Lory Loft; where you get to go into a large, covered enclosure where the birds are flying almost freely.  They'll even come up to you provided that you've got some nectar. Actually, it's probably better to go first thing in the morning as I'm sure these birds are overfed. Getting one to come to you was a bit tough! Plus you had to fight everyone else off! 
Do you like owls? I LOVE owls, I think they're so damn cute.  So we went to go see the World of Darkness.  They had a few types of owls ranging from the common barn owl, the Great Grey owl, the Eurasian Eagle Owl but my favorite will always be the Snowy Owl.  Did you know that it's the females that have the gray markings while the male is a snowy white? So the Snowy Owl below is quite the stud!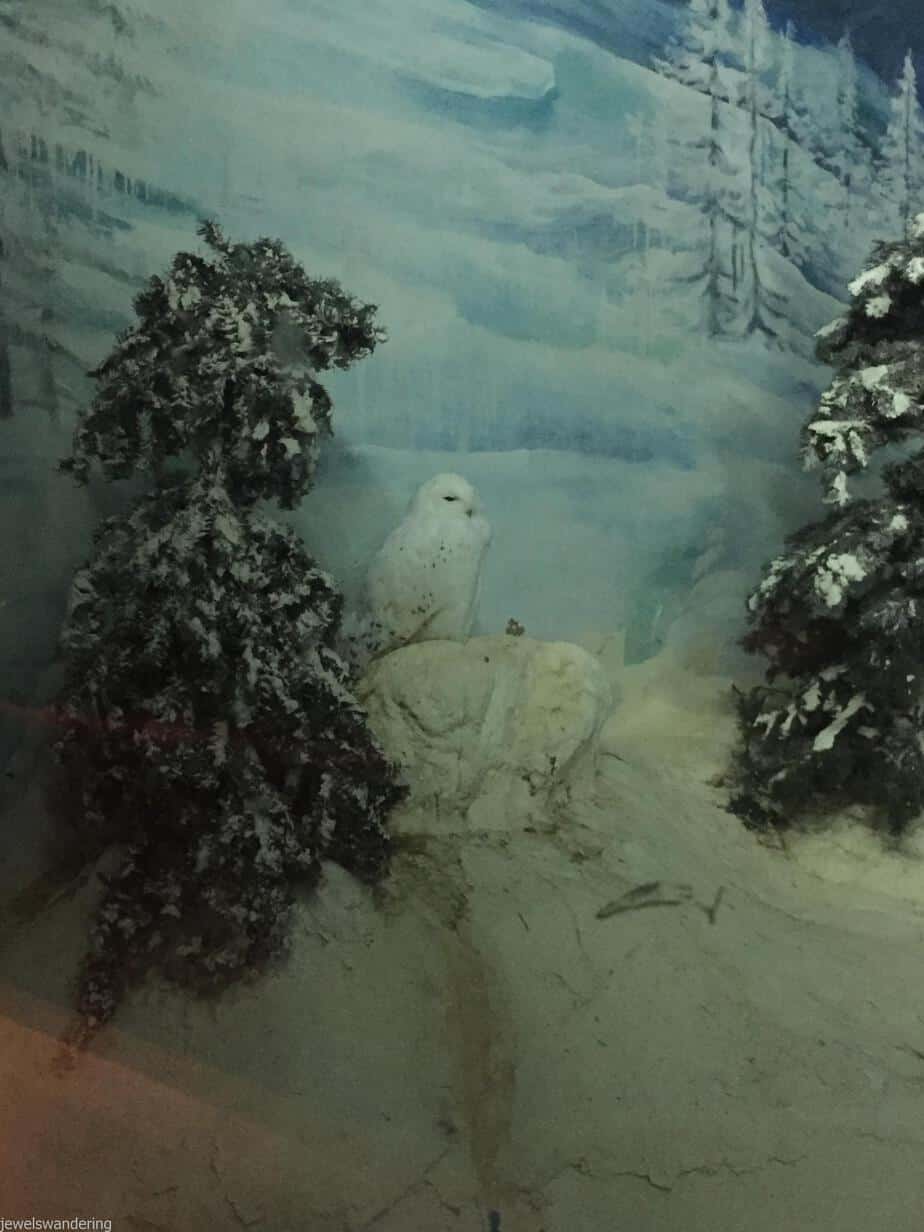 Next up was the Flamingo Pool. I think we're all pretty obsessed with flamingos, no? I would love to see them in the wild in Tanzania, hoping to do another safari in the next couple of years.  Here's to hoping – or more like wishful thinking! 
There were other exhibitions after the flamingos but I quite like the pelicans.  There were quite a few of them roaming around Pelican Cove, some massive ones as well. They're quite the sight!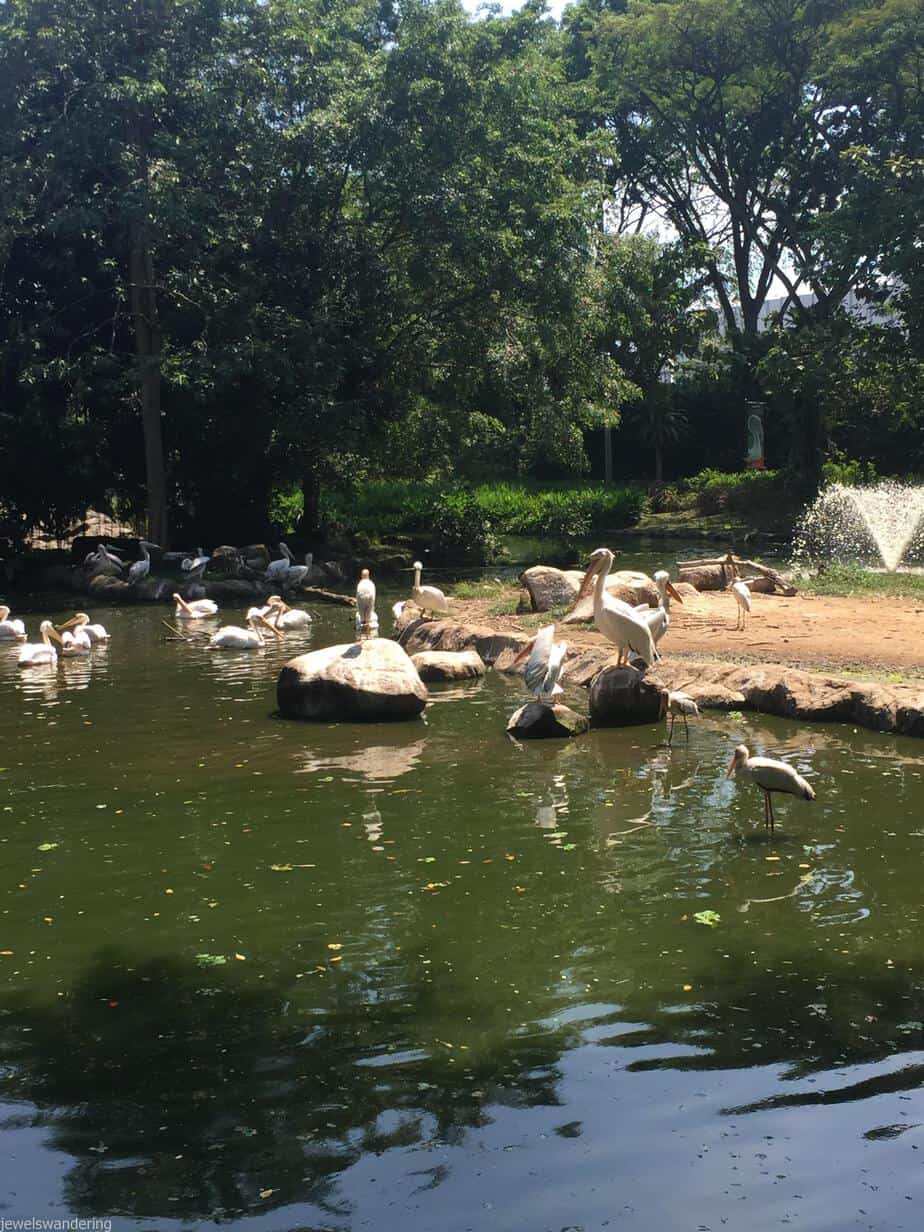 Then we headed into Parrot Paradise.  They're so noisy! But love their vibrant colors or even just the plain ones.  Again, these parrots are quite common in Brazil, so they do hold a special place in my heart!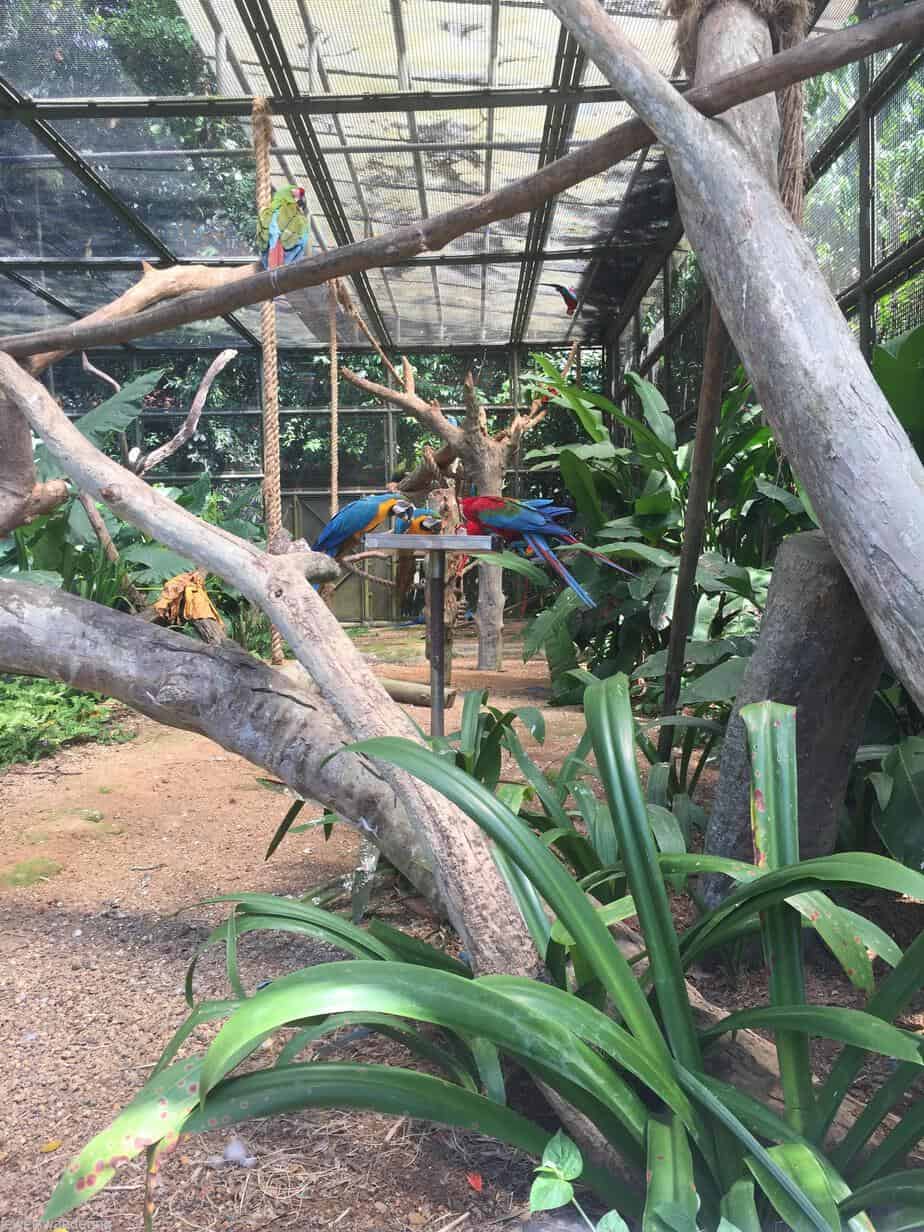 I think I missed seeing Swan Lake. Oops. Or maybe the swans weren't out to play. In any case, I don't recall seeing any swans but I know they're there. We saw the vultures instead. They're not the prettiest of birds, but they're pretty cool! 
At this point, I was quite tired.  It was stupidly hot on Saturday and by then we had been walking around for a few hours. But we pressed on to the Waterfall Aviary and it was quite refreshing in that enclosure. As the name suggests, there is a waterfall in there and yes, it is man made. But still pretty neat! And you've got birds flying around as well as it's meshed up at top so they don't fly into the wild.
We did do this other little exhibition, more of a historical nature but I won't bore you with those pictures.  And I forget where this bird is located, but I thought they were quite sweet.  Bleeding heart and all… He's not actually bleeding, it's just the way they are. Come to think of it, this bird looks more like a pigeon so maybe it was in the Royal Ramble. Who knows? I was on the verge of heatstroke! Ha
I really enjoyed my time at Jurong Bird Park and would definitely recommend it to anyone passing through Singapore.  Would you go if you were here? What is your favorite bird? Let me know in the comments!