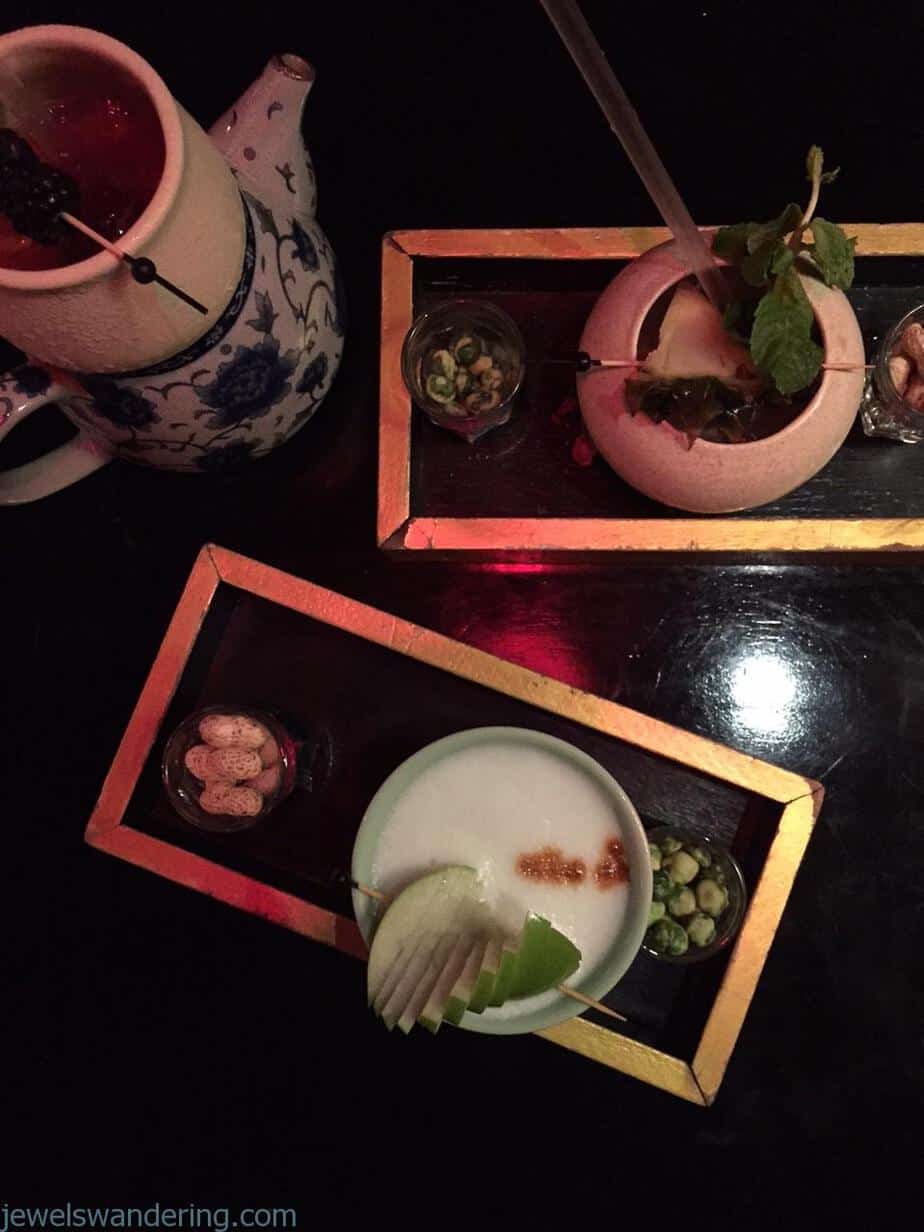 Opium KL
If you've been following me on Instagram (No? Do it, now!), you'll know that I was in Kuala Lumpur over the weekend for a weekend getaway.  Most of Singapore has left as it's a long weekend, but sadly I am at work today.
Coincidentally, I found myself at the same restaurant on Friday night that B and I stumbled upon when we were there.  Opium, in the main drag of Changkat Bukit Bintang is fairly new restaurant serving up Malaysian-Chinese fusion cuisine.  The décor is a throwback to the Oriental opium dens of the past; dark wooden furniture with red curtains separating each "den"; beautiful Chinese wine jars all add authenticity to the era.  The long wooden bar is decorated with simple red lanterns hanging above, with bartenders creating their art.
The cocktails do not disappoint.  Definitely try the Black Dragon for an impressive presentation.   It's a blackberry based cocktail served in a teapot with the steam drifting out, much like you would imagine a dragon hissing away.  I opted for a more subtle drink, the Jade Temple Sour, which was a pisco with lime juice, egg whites and apple juice.  Don't let the egg whites throw you off, it was beautifully presented and it was a light and refreshing drink.  I had two, so I definitely recommend it!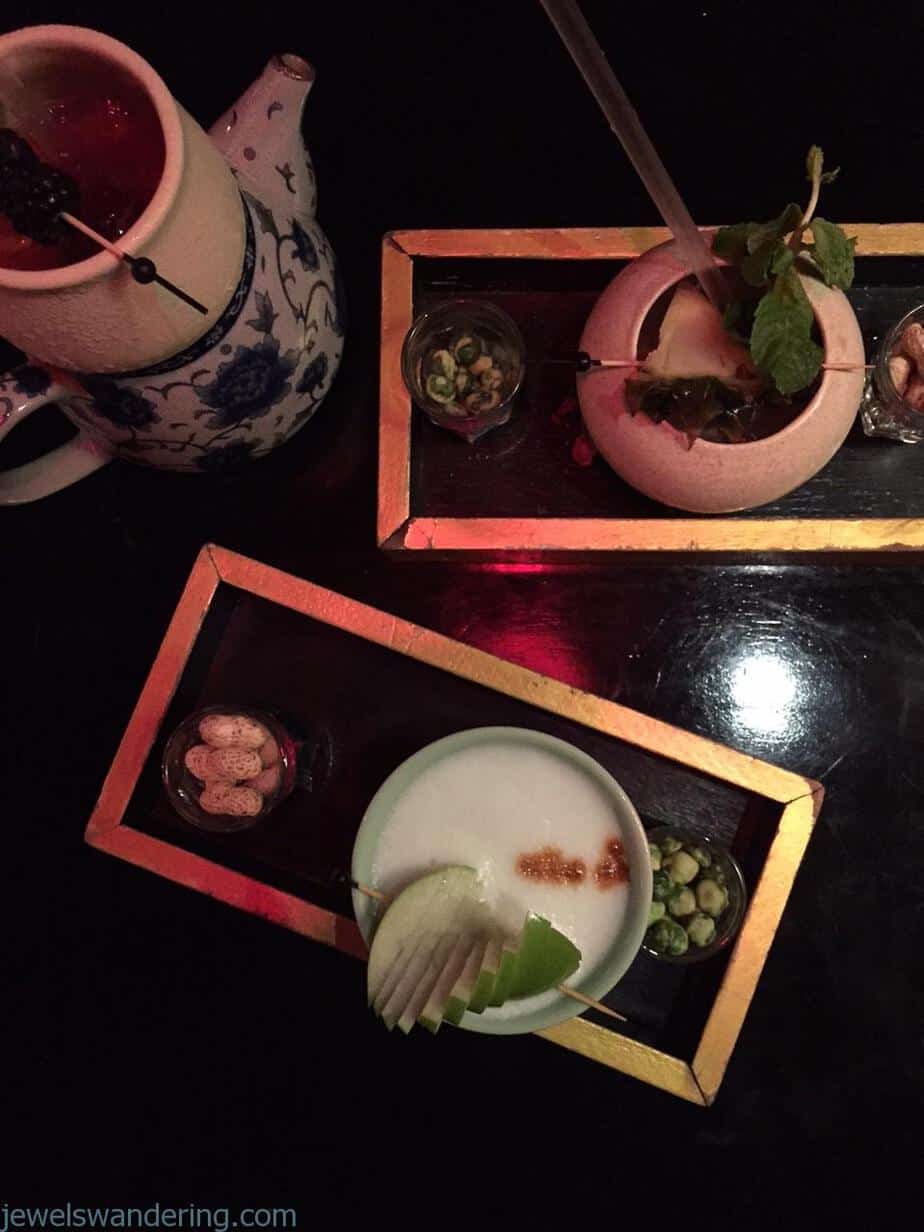 The food is also delicious.  We ordered different plates to share, giving us the opportunity to try many different dishes.  The filling inside the dim sum was so good, but was let down slightly by the thickness of the skin.  The fern leaf salad was unexpectedly good.  I had never had fern leaf before, but I will definitely be eating more of it.  The boys were still slightly hungry, so we ordered a Beef Rendang to share.  This is a typical Malaysian dish and it's yummy!  B ordered this the last time and I managed to have a bite, but he ate it all before I could have some more, so I was quite happy to eat this again!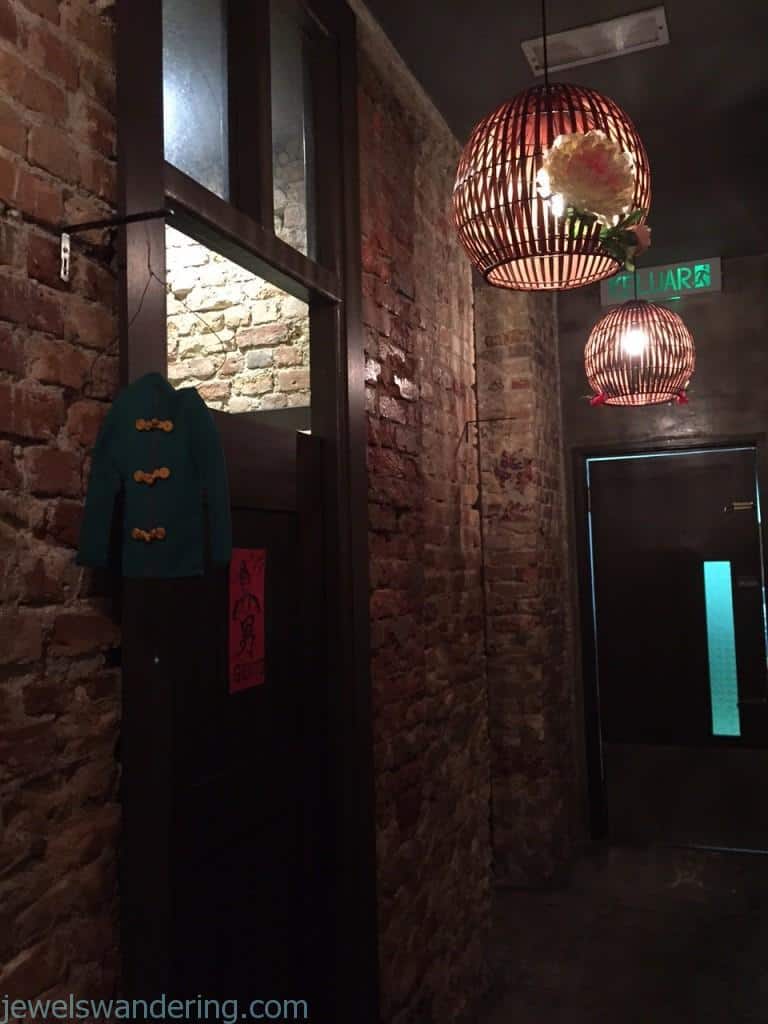 If you ever find yourself in Kuala Lumpur, check this place out…!