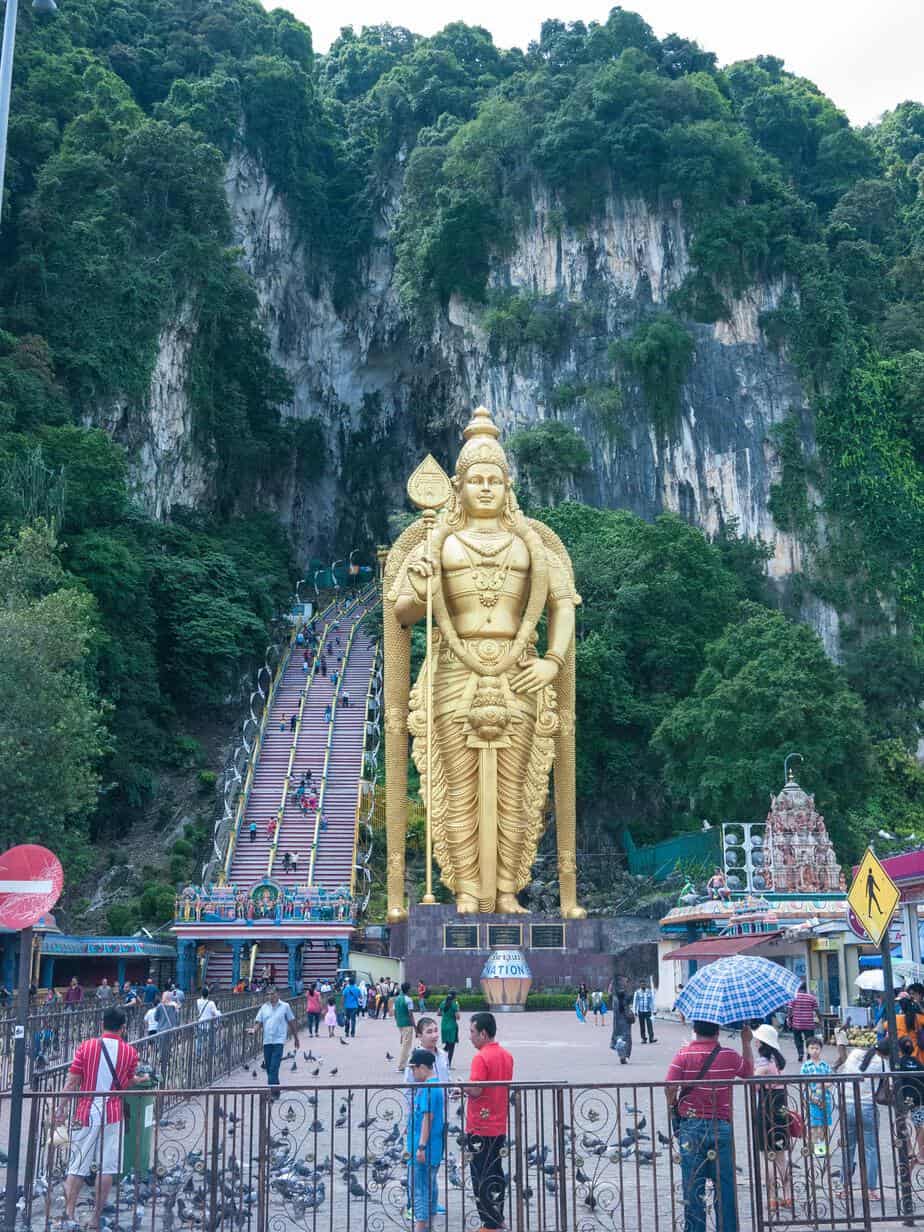 When I was in KL with B, we were planning on hitting up the Batu Caves on the way back from Mauritius, but the overnight flight and lack of sleep hit us hard when we landed back in KL.  So this time around, I really wanted to go and check it out.
The Batu Caves are about 30 minutes drive from the city center without traffic.  The Batu Caves are a series of limestone caves with the main feature being the Hindu deity Murugan.  The caves are Hindu temples and this is where the Hindu festival of Thaipusam is held.  Thaipusam marks the occasion when a spear was given to Muragan to kill the evil demon Soorapadman.    The caves are quite impressive, but be warned, there are 300 steps to get up to the top.  And without further ado, I will bombard you with photos.
Telling ya, those stairs are no joke.  They're pretty steep as well!
Watch out for the monkeys, they will come after you if you have food! I didn't have any, so they ran away from me. Haha
These were the side caves.
The main cave
Don't forget to look up!
I think it's worse going down because then you realize how steep it is.
I wouldn't mind going back to the Batu Caves when the Thaipusam festival occurs around January/February.  It's meant to be quite intense and that could be a worthwhile experience.  But all in all, a pretty neat place, no?