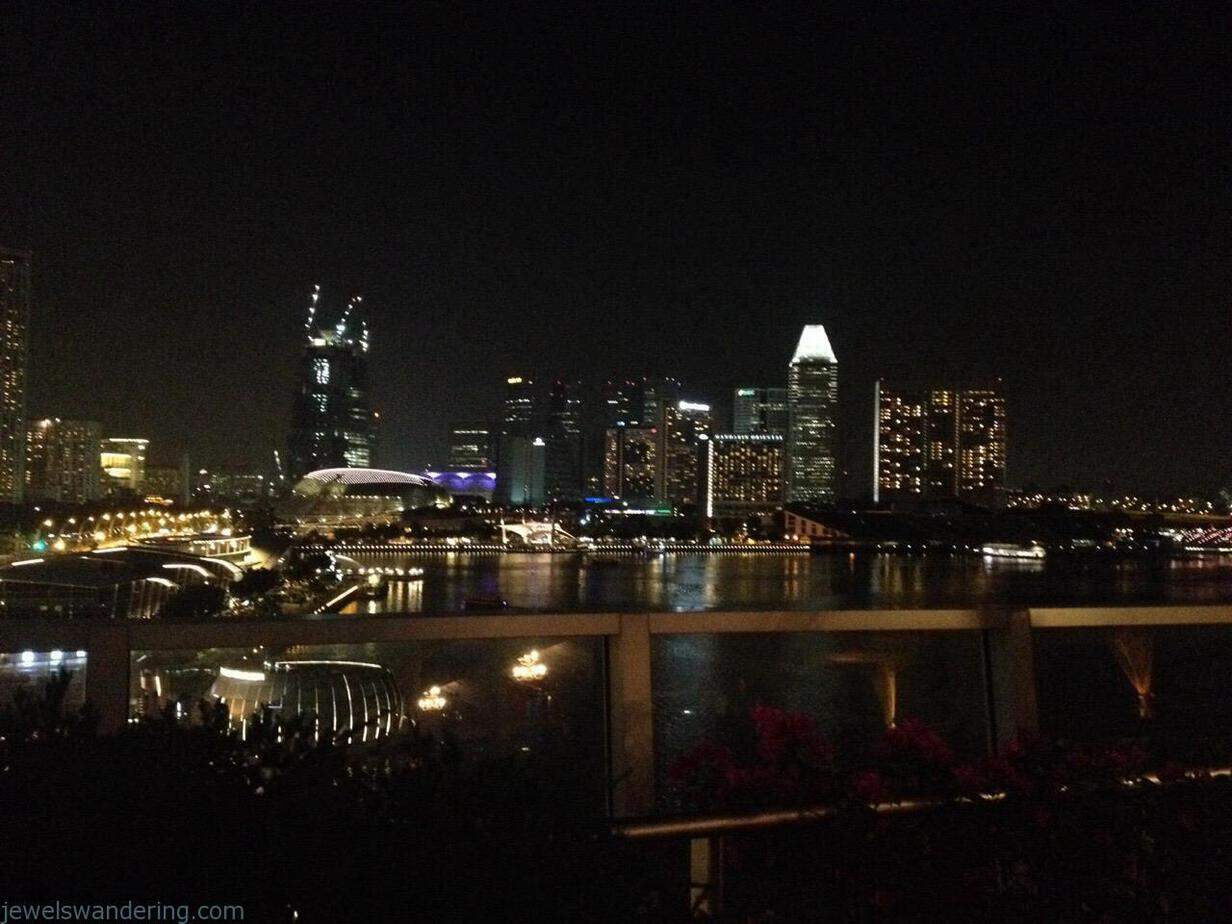 Singapore Delights
Last week I did a post on the quirks you experience as an expat in Singapore, so it's only fair I share what makes living here pretty fabulous!
Transportation/Airport
After having lived and commuted in the likes of NYC and London, Singapore is a gem.  It's cheap, like super cheap to use the MRT (the subway/tube/metro) and it's super clean.  No drinking or eating allowed.  Although I'm a rebel and will drink from my water bottle.
Did you know that Changi International Airport is the best in the world? And it sure lives up to it's accolades.  I can land and be home in 30-45 minutes.  That's the norm.  On the rare occasion, it will take me an hour.  And seriously, I mean from when you LAND to your HOUSE. That includes getting off the plane, going through immigration, getting your bags and then taxi home.  Ah-mazing!!
Unless you live here, you won't believe it, but no one shows up to the airport until an hour before their flight.  Maybe an hour and a half if you feel like it.  And yes, its for international flights.  Singapore doesn't do domestic.  Do you realize how much time you save when travelling?!?! That's pretty freaking awesome!  The secret to their efficiency and speediness?  Every gate has a security screening – them x-ray machines.  Yes, EVERY GATE!
There's a pool in the airport.  Have a layover? Go swimming! Or wait, maybe you want to catch a movie?  Or go to the butterfly garden?  Or you can take a free tour bus from the airport to see the main sites of Singers during your layover.
Taxis are still cheaper than London and NYC.  Although you've heard that story!
Travel
Bali is less than 2 hours away
Phuket is an hour away
Langkawi is an hour away
Bangkok is an hour and a half away
Chiang Mai is two hours away
Hong Kong is just under 4 hours away
Ho Chi Minh is an hour away
Hanoi is just over 2 hours away
Do I need to go on? 😉  And oh, flights are pretty cheap through Tiger Air, Air Asia, JetStar, Scoot, Silk Air.  If you book in advance (or sometimes even last minute), you can fly to these place for about $100-200, if not cheaper at times! I am seriously shocked at domestic flight prices in the US…!
If you don't feel like flying, islands off of Malaysia/Indonesia are easily accessible by ferry or car as well.
Weather
It never gets colder than 25 degrees Celsius.  That's 77 degrees Fahrenheit for the American folks 😉
The norm is probably 30 degrees Celsius (86 degrees F) and gets as hot as 35 degrees (95 degrees F)
Life
It's so safe here, like really safe.  People use their mobiles or tissues to let it be known that the table is occupied.  Can you imagine leaving your mobile unattended while you go and grab food? Welcome to Singapore (but low crime does not mean no crime – it happens, but very very rarely)!
Friendly expat community.  We are all looking to mingle, making friends here is pretty easy!
Don't judge me on this one.  We all have maids.  I am feeling a bit lost at the moment because my maid is on holiday.  I've had to do my own laundry and change my own sheets the past couple of weeks.  Shocking. I forget what it's like to do simple household chores.  :/
It's funny because I never had the desire to live here when chatting with my friends back in London, or even with my brother and cousin.  Yet I am the one who ended up here, go figure.  I ended up here on a total whim, but despite it all, it has been one amazing decision (that is another story in itself!).  I will most definitely be sad to say good-bye to this little city-state.
*Fun fact, the US Navy does have a base in Singapore, albeit a small one.  B is hoping that Singapore could be a possibility for his next set of orders, but it is unfortunately just wishful thinking…