It was a last minute, whirlwind weekend in Paris, but hey, why not? I may have said that I wasn't initially going to go, but in the end I did and well, maybe I'm crazy!! But really, I also decided I'd go because once your friends start to leave, those weekends where everyone is together are rare! And what a better place for a mini reunion than in Paris? Plus the fact that my birthday was coming up was another good excuse, if any, to go!
Ana, Rafael (her boyfriend) and I flew out on Thurs night, well, technically Friday morning at 2:20am. We went via Doha, Qatar but our layover there was short and sweet and we finally landed into Paris around 2pm local time. By the time we got to our hotel, it was close to 4pm and we decided we would freshen up quickly before meeting up with Rose at Galleries Lafayette.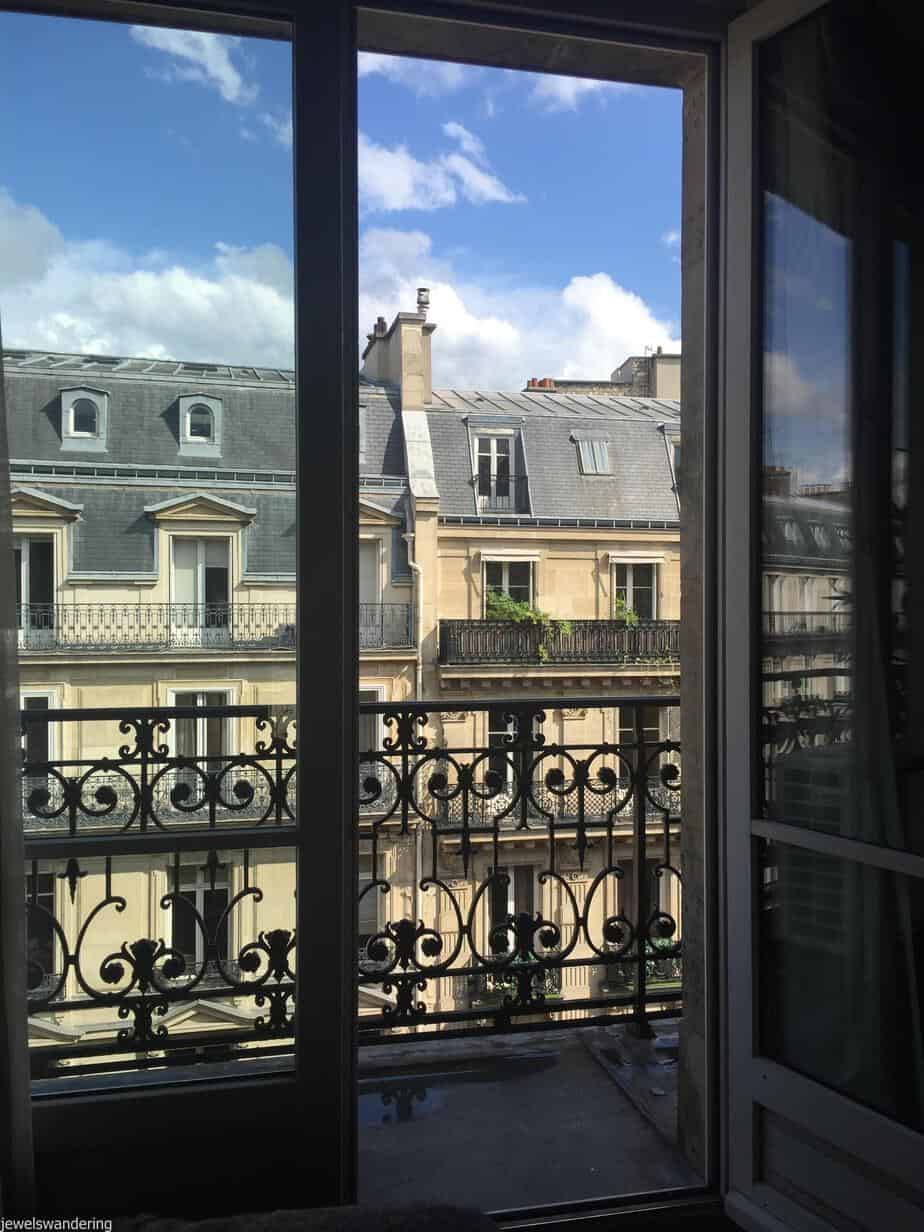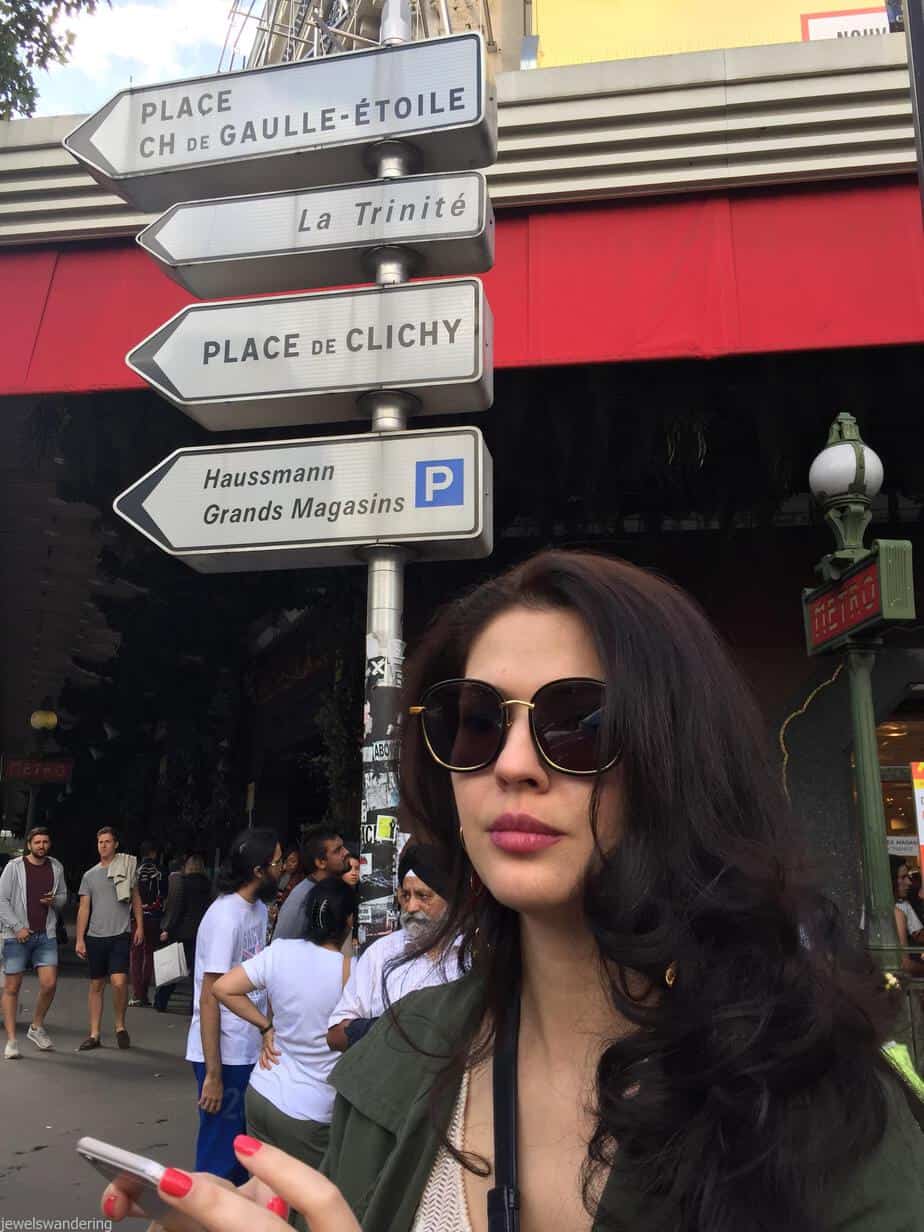 By the time Rose arrived, we were famished.  We thought that maybe we'd sit down somewhere inside the Galleries Lafayette but to be honest, nothing caught our fancy – except for all the beautiful clothes and accessories. Sigh. I so wish I had had the time to shop in Paris. Next time?!?!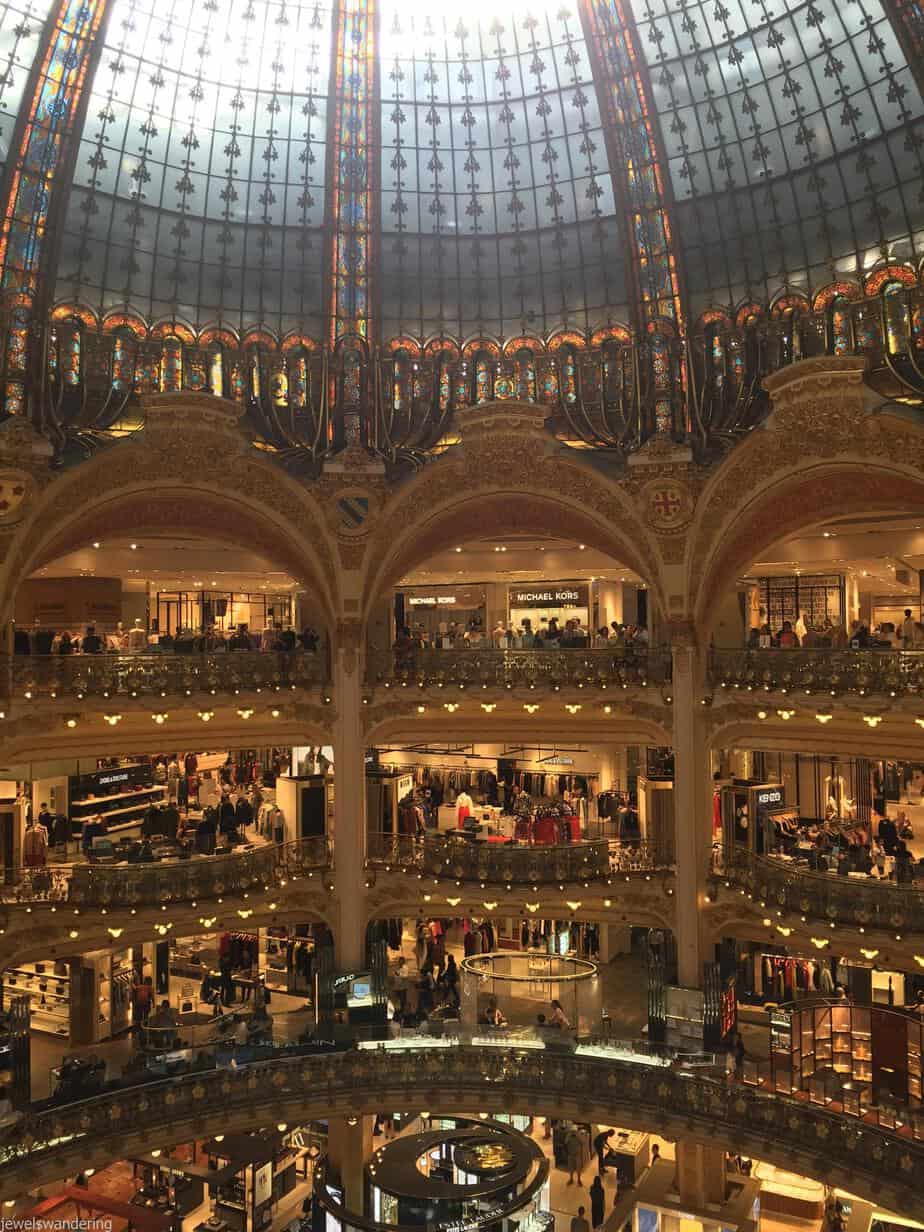 So we decided to head up to Rose's flat and check out her hood.  We ended up at a brasserie not far from the Moulin Rouge while we waited for her hubby and my cousin to get off work. I absolutely adore brasseries in Paris; sit down outside and just people watch! Plus the food is always amazing! 
We ended up staying there for a few good hours catching up and just marveling at the fact that a) we were all together again but b) we were in Paris! Eeeek! It was totally refreshing being in new surroundings and being back in civilization. Ha.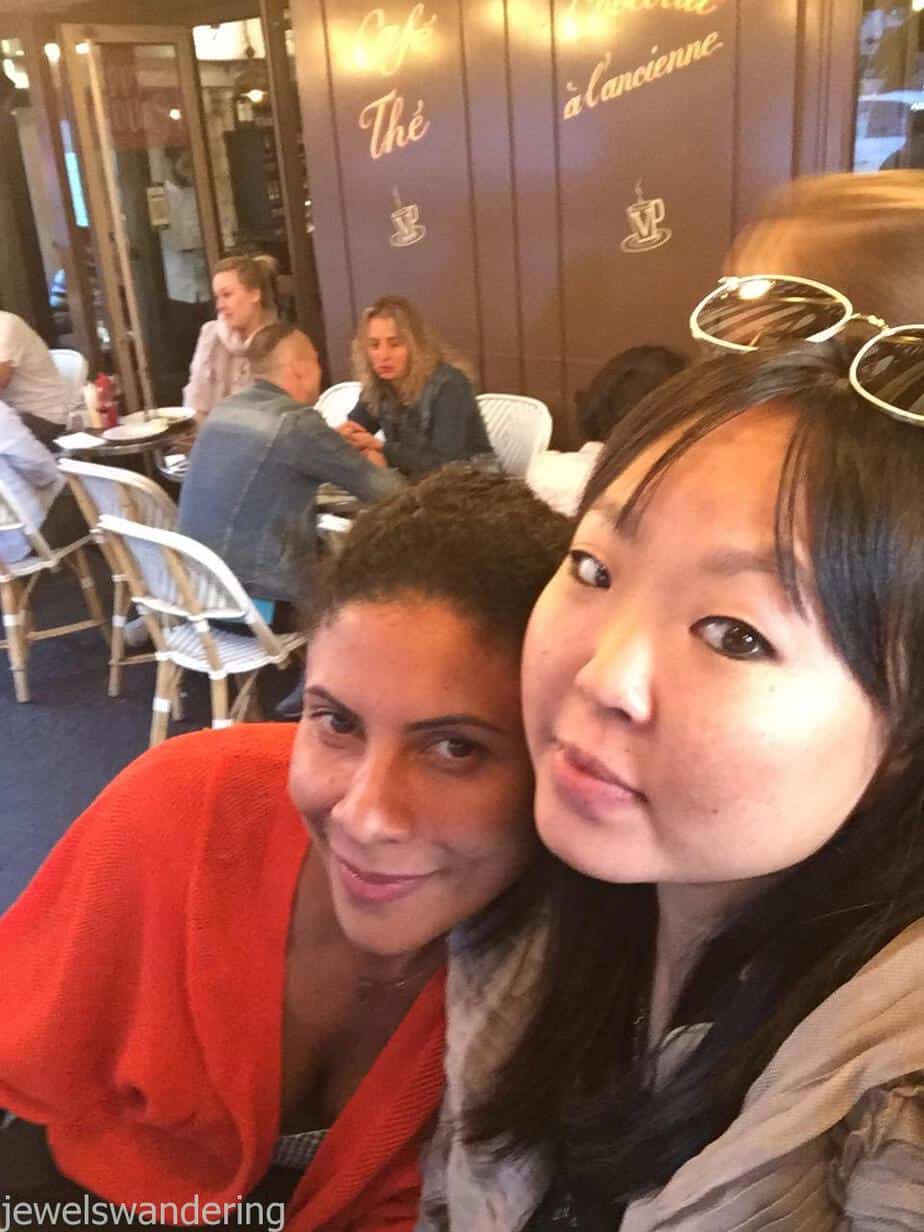 After our snacks at the brasserie, Ana really wanted to go eat steak frites so we headed to Le Relais d'Entrecôte, because when in Paris.. Well, turns out the one we went to was closed, because August!! If you're ever planning on going to Paris try to avoid the month of August because a lot of places are closed for their holidays!! But another one of their locations were open, so we booked another taxi and off we went. This time, we got a table and we eagerly awaited our dinner. The thing with this restaurant is that they only serve one thing – steak frites. But they do have an extensive dessert menu!
With our bellies thoroughly full and happy, we pondered our next move. My cousin has lived in Paris for the past 8 years, so he suggested we head to Sherry Butt for some cocktails. Around this time, Bhavesh and Ted had just arrived in Paris from London, so we told them to meet us there.
You guys, Sherry Butt is a super cool cocktail bar in the 4th arrondissement in Saint-Germain and bordering with Bastille (map below). Definitely recommend you go if you happen to be in Paris – and happens to have been voted one of the 50 Best Bars in the World.
I can't even tell you how amazing it was to be reunited with Ted and Bhavesh. Ted moved out to London back in March, so it had been 5 months since I had seen him. Don't you love it when you see your friends again and it's like nothing has changed? <3 Love those boys soo much!!
Our Friday night in Paris wasn't anything crazy. We were definitely all massively exhausted but staying up just because. But we threw in the towel at past 1 am and I headed back to the hotel and passed out. I think we all did really well that night!
I'll be back with more on Paris. I contemplated doing it all in one post but then it would be as long as the Iliad and just no! I also owe you guys posts on the rest of my Luang Prabang trip. Walao! 😉
Hope everyone had an amazing Labor Day weekend!