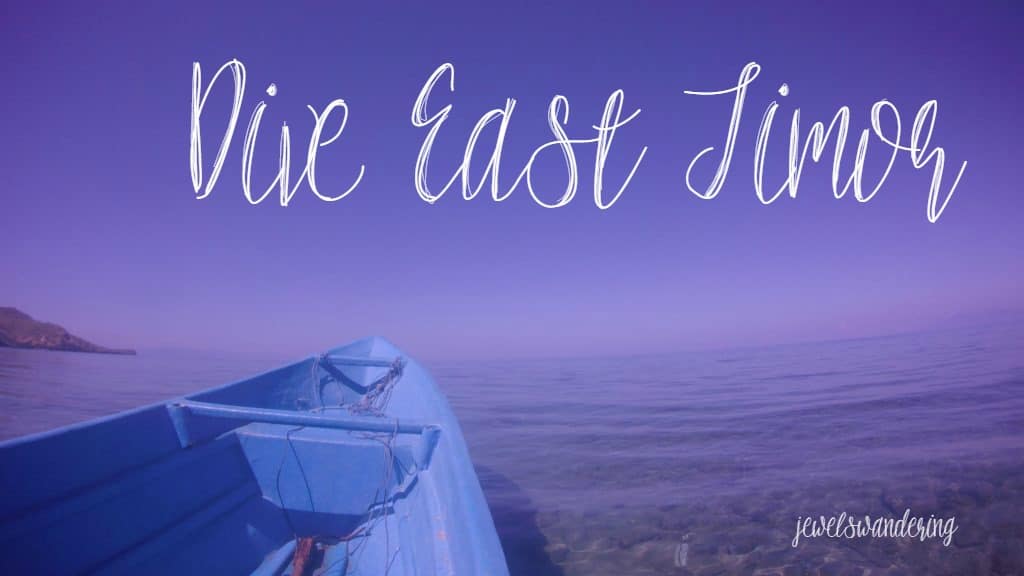 Dive East Timor
Happy Friday, lovelies! And hurrah! This is my last East Timor post so if you missed any of them, go and read them here, here, here, here and here!
When I was looking into going to East Timor, I quickly discovered that diving is one of the biggest reasons why you should go, especially if you're an avid diver. And I'm so, so glad I did!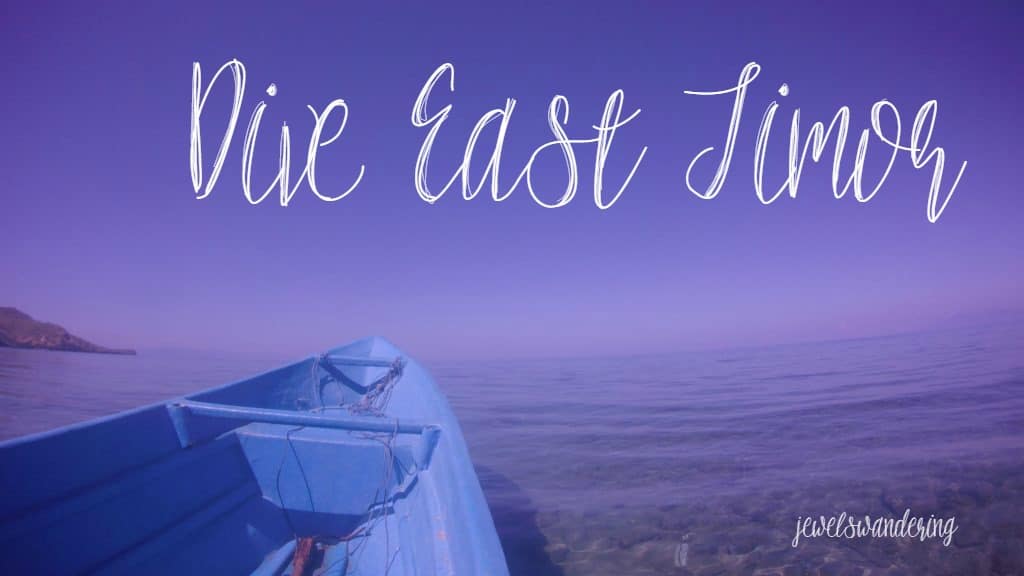 Thing is, I went diving in East Timor in hopes of seeing the dugongs, or the manatees. I absolutely adore them and my dream was/is to see them in the water.  Although I was not so lucky, they are there – somewhere! In fact, the week after I got back to Sing, the dugongs made their appearance. I was gutted to have missed them! And in the past couple of weeks, not only have the sperm whales passed through, but the majestic blue whales.  Waaaahhh! So I think a trip next year mid-October is a MUST! 
Since I had a chunk of time in East Timor, I decided that I would do my Advance Open Water PADI certification.  There were a couple of dive resorts that looked legit, but in the end I chose to get my certification with Aquatica Dive Resort. They were highly rated on Trip Advisor and I could stay with them as they also had accommodation.  I figured I'd have a better chance of making new friends by staying at the resort – and I was right! 
What I didn't know about diving in East Timor was why it was/is so damn good.  And why's that?  Well, there is a huge amount of biodiversity in the waters off East Timor.  East Timor is situated within the coral triangle which means it has about 600 different types of reef-building corals; most of the  marine turtle species and over 2000 types of different fishes.  I mean, just wow!
I can definitely attest to the beautiful corals I experienced diving in East Timor.  Honestly, my pictures do not do any of these dive sites any justice – and they're blurry!  I still suck trying to control my buoyancy in the water and well, trying to take a picture on top of that. HAHA. I will get there eventually!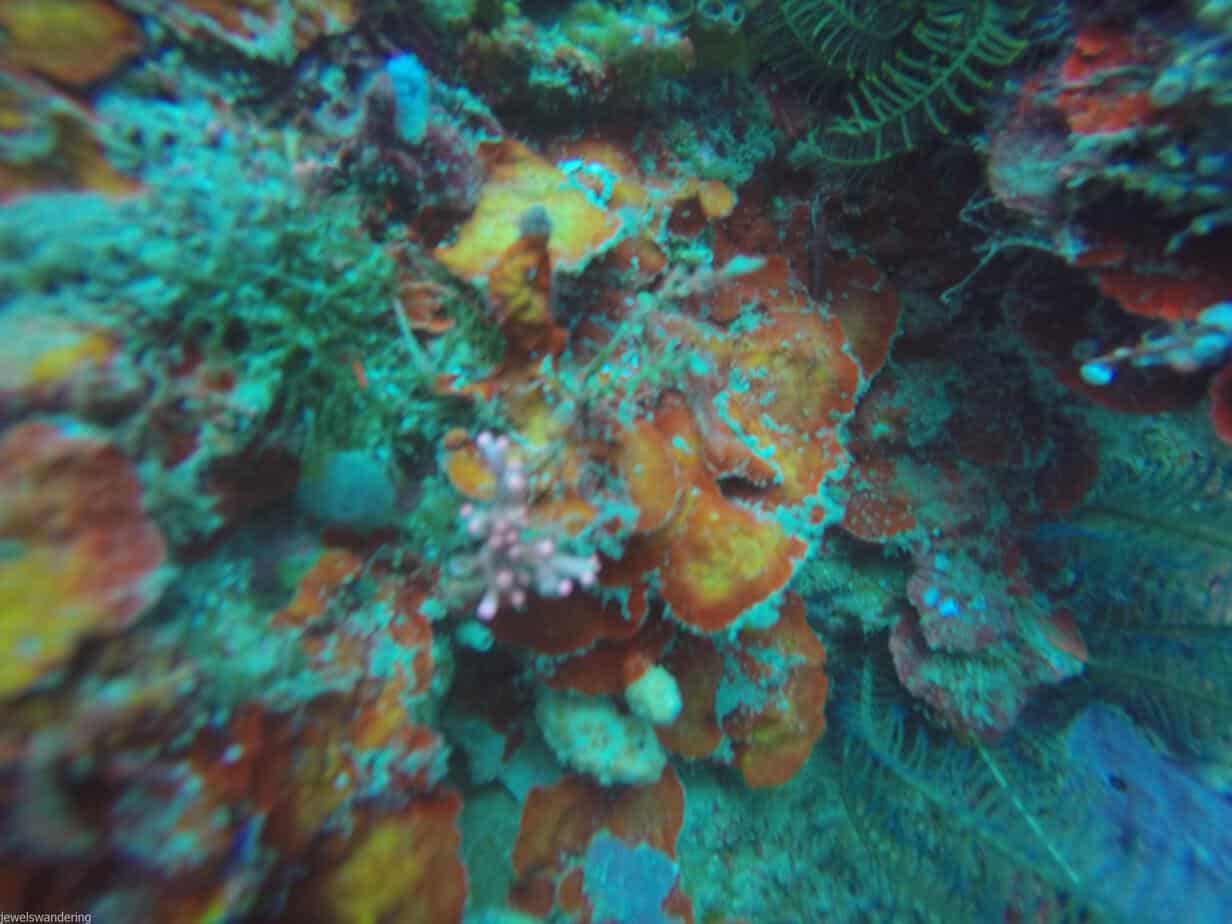 The guys at Aquatica were awesome.  I couldn't have asked for a better dive instructor. Desmond (Des) was super friendly and really knew his sites, although I will say to you, if you go dive with him, you must ask him to take you to Dili Rock! HA Actually, I ended up doing ALL of my Advanced Open Water dives at that one site and I was a bit over it to be honest! And one thing I had never done before were shore dives – you dive straight from the beach instead of heading out in a boat. It was a different experience to say the least!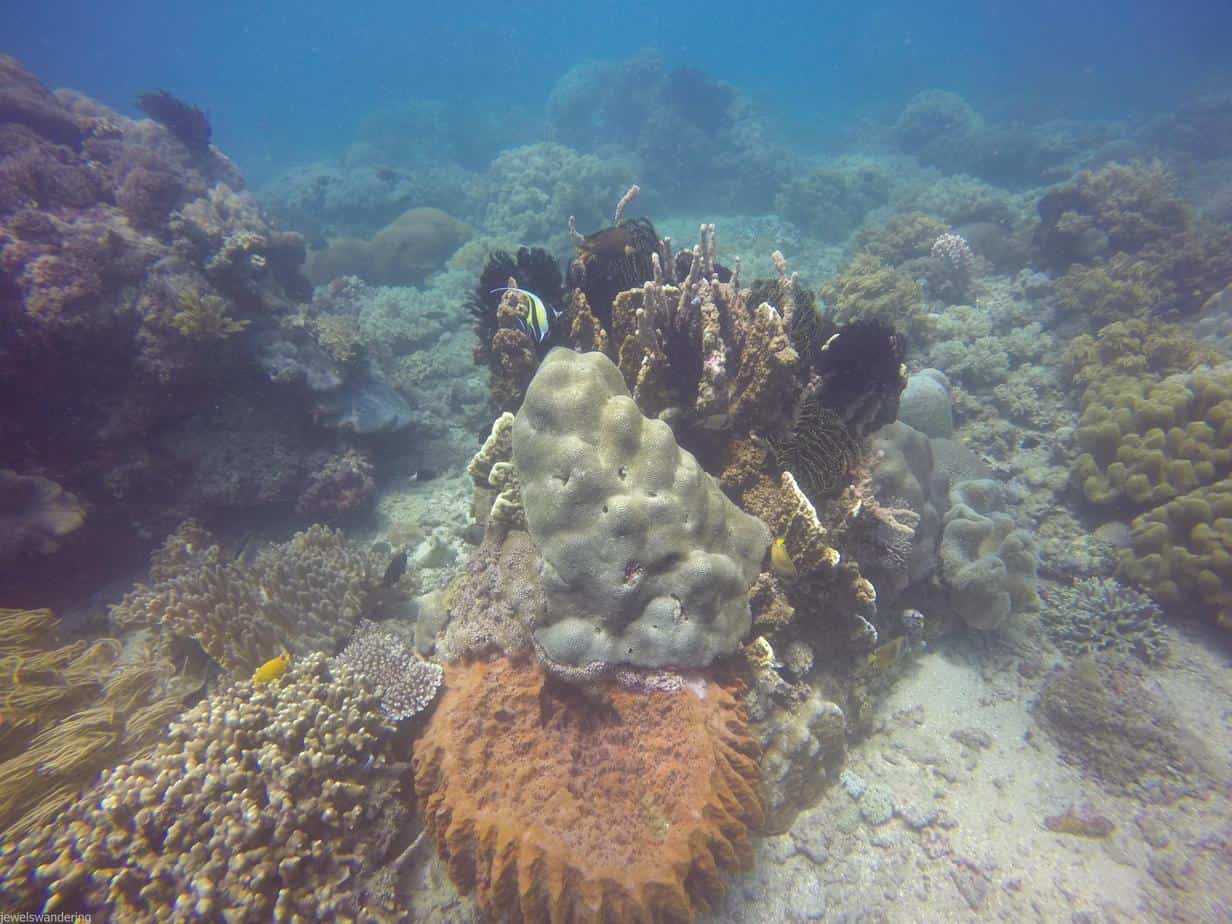 Ha, in the end, I did get to dive other sites and it was incredible.  There was Bubble Beach(?) where you have bubbles rising up from the floor, there was another dive site where there were a few manta rays in the sand.  Quite an awesome site! And there was that one dive where I realized how dangerous diving could be.  I had never dove in strong currents and this one dive was super strong.  Well, for me, anyway! I managed to come back up in one piece but I must admit, it was pretty hairy.  And to cap it off, this was the dive where we could see the sharks in the water from the boat.  Well, as luck would have it, my dive buddies and I ended up on the other side of the boat and missed all the good stuff. Sigh.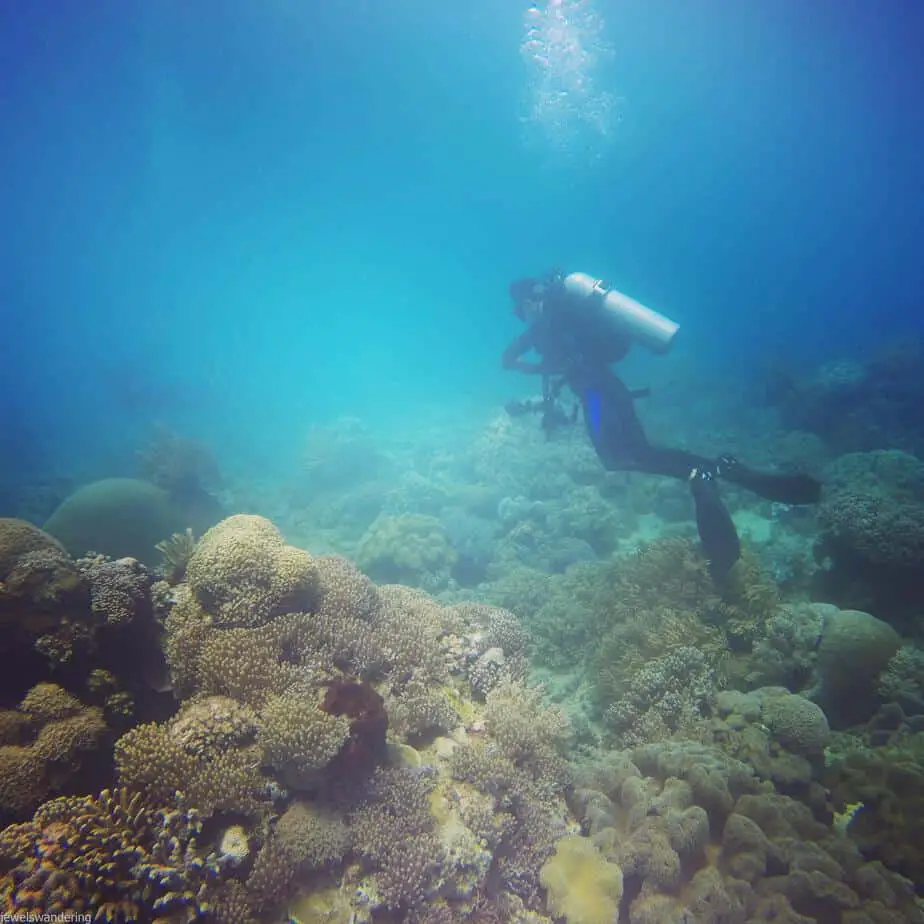 In that picture above, that's my new dive friend, K! He's from Kuala Lumpur and we did a few dives together.  In fact, I had the great pleasure of diving not only with him, but the couple behind Blue Wonders.  They have the coolest job ever – they travel the world going from one diving destination to another and capture it all on film/video.  I urge you to check them out!!  I seriously lucked out in having had the chance of diving with this motley group. 
I may be an Advance Open Water diver now, but don't let that title fool you.  I am seriously still a novice diver compared to everyone in that picture! But they were fun to dive with!
Remember how I went to Atauro? Well, I mentioned that I did do a dive while on the island.  Before I went there, Des didn't think I'd be able to do a dive, but luck was on my side.  Neyl from Beloi called up Volker who runs Atauro Dive Resort and before I knew it, I was booked in for a dive!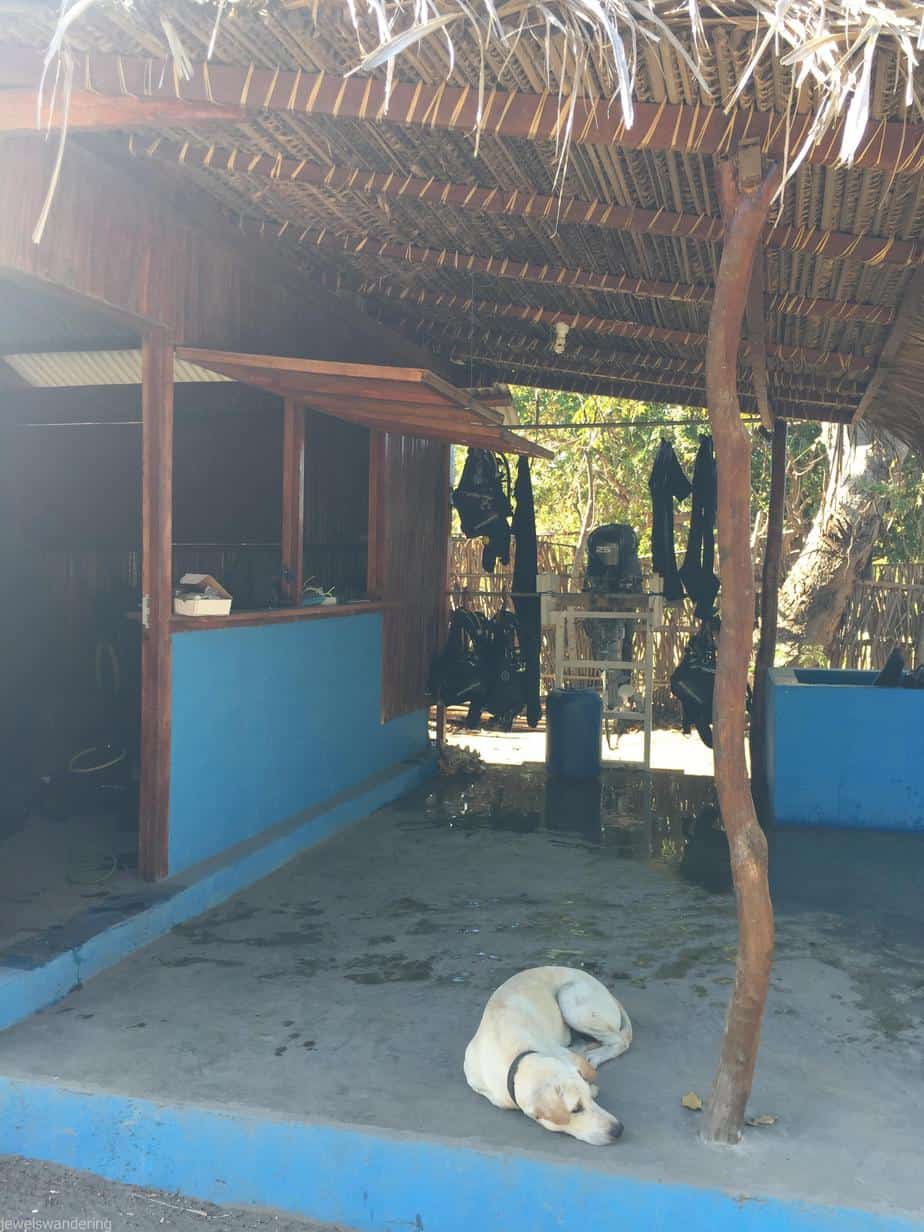 Volker and his lovely partner built this site up from scratch.  They have cute cabanas ready for visitors – go check them out!  I did ask how many divers they get in and he said not many.  Most of his divers come from Dili.  Tourists? I was basically the only one that had passed through in a while!
Volker was super cool to dive with, super chilled and quite the pro.  He also has a super interesting history so sit down and have a chat with him!
Now, the thing with Atauro is that my dive there was magnificent.  Just WOW, WOW, WOW.  I have never experienced anything quite like it and I really wish I had the chance to dive a few more days there.  The wall off Atauro is spectacular.  The coral and the fauna transport you to another land, it was like I fell down the rabbit hole in Alice in Wonderland and entered this magical place.  I could hardly contain my excitement.  Plus, when you look down, you are looking down to the abyss it seems.  It goes down for miles and miles. It was completely mesmerizing.  So I completely failed to take decent pics of this dive site.  I was having issues with the GoPro and in the end decided to just truly experience it rather then trying to work this gadget out. But here is a blurry picture that you can stare down, down, down… 😉 
But if you want more information on diving off of Atauro, check this site out.
And oh! Diving East Timor is great for macro underwater photography.  I'm not a macro photographer on terra firme, much less underwater.  But check out the East Timor Critters Facebook page where anyone can post their latest underwater sightings!
I had been an Open Water diver since 2001 but I completely fell out of love with diving over the years, but this year, my love for diving has been re-ignited and more diving trips will be had come next year!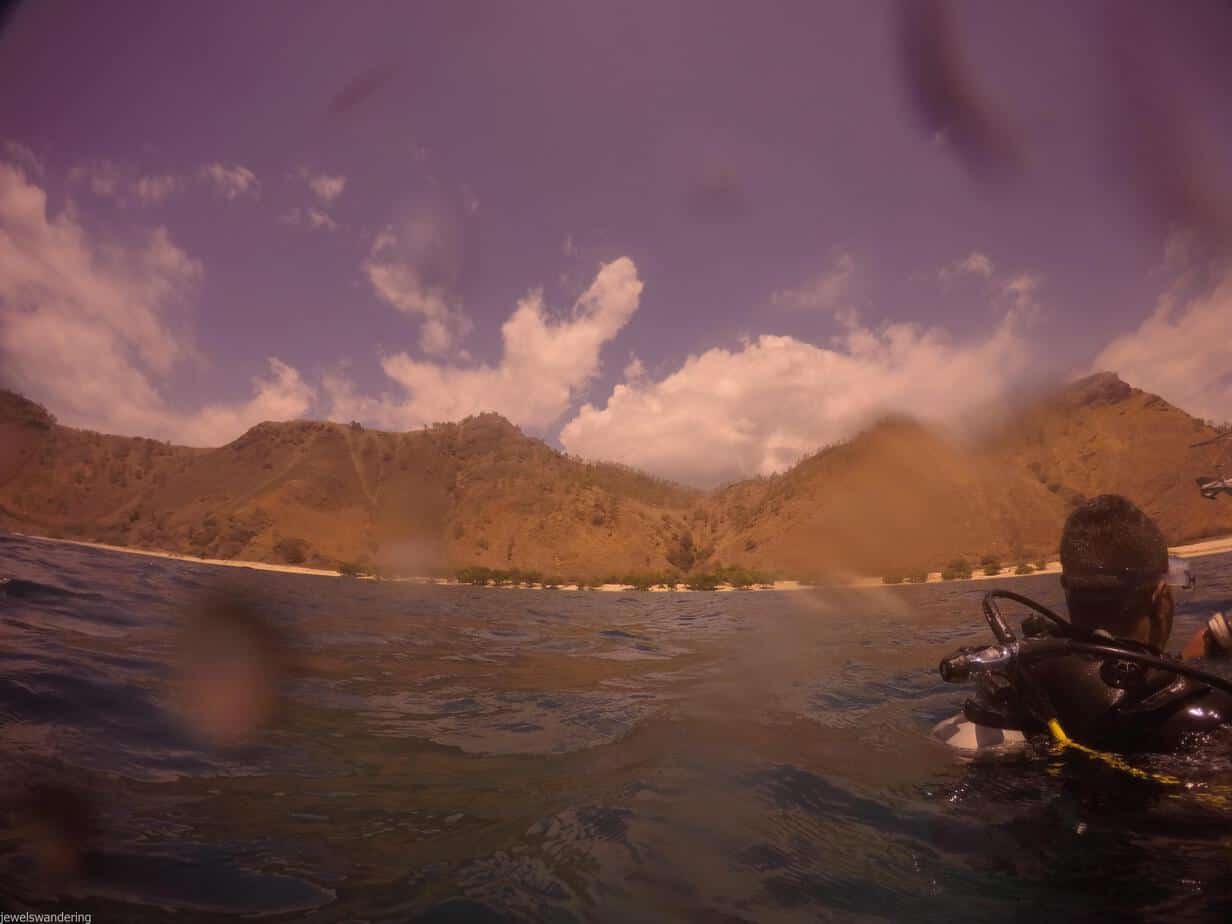 Do you dive? Would you dive?
I am off to Marrakech tonight but I do have a couple of posts scheduled for next week.  Can't wait to catch up with everyone when I'm back! Have a great weekend, lovelies!