Huzzah! It's weekend time and no, I'm not all jealous that it's a long weekend in the US. Hrmph. I could totally use a long weekend as Leroy is in town, but nope! Oh well. We are off to Indonesia tonight and that's not too shabby!
If you are planning a trip to Morocco, I would highly recommend a night at the Kasbah Ellouze. And no, this is not a sponsored post! 
If you remember, we were headed to spend the night at a kasbah after we left the Telouet Kasbah.  Well, we ended up at the Kasbah Ellouze not long after. Thank God because at that point, we were all pretty tired from a long day on the road. 
We were out in the sticks. Well, it definitely felt like that as there is nothing around that really resembles civilization. There were a couple of stores selling traditional Moroccan goods but we didn't venture in.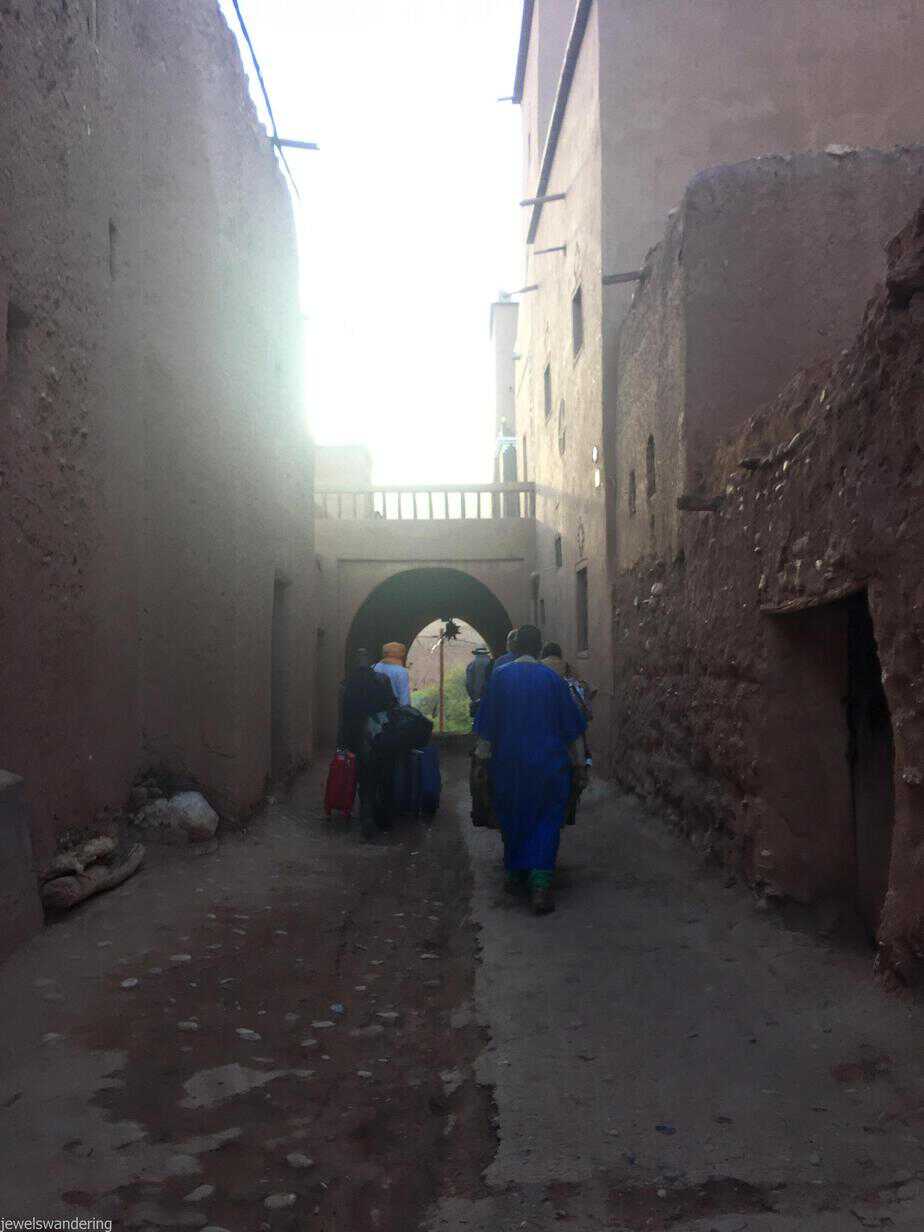 Tamdaght is definitely off the beaten path but totally worth the trek.  You're rewarded with not only peace and relaxation, but you're also transported back into a different universe. The stark difference between my daily life versus this reality is a shock to the system. A nice shock mind you, but you also realize what an insane, fast paced, materialistic world we live in.  I love coming to places like this to disconnect from the "real world".  Aside from snapping pictures, I didn't even bother logging into the wifi while I was there.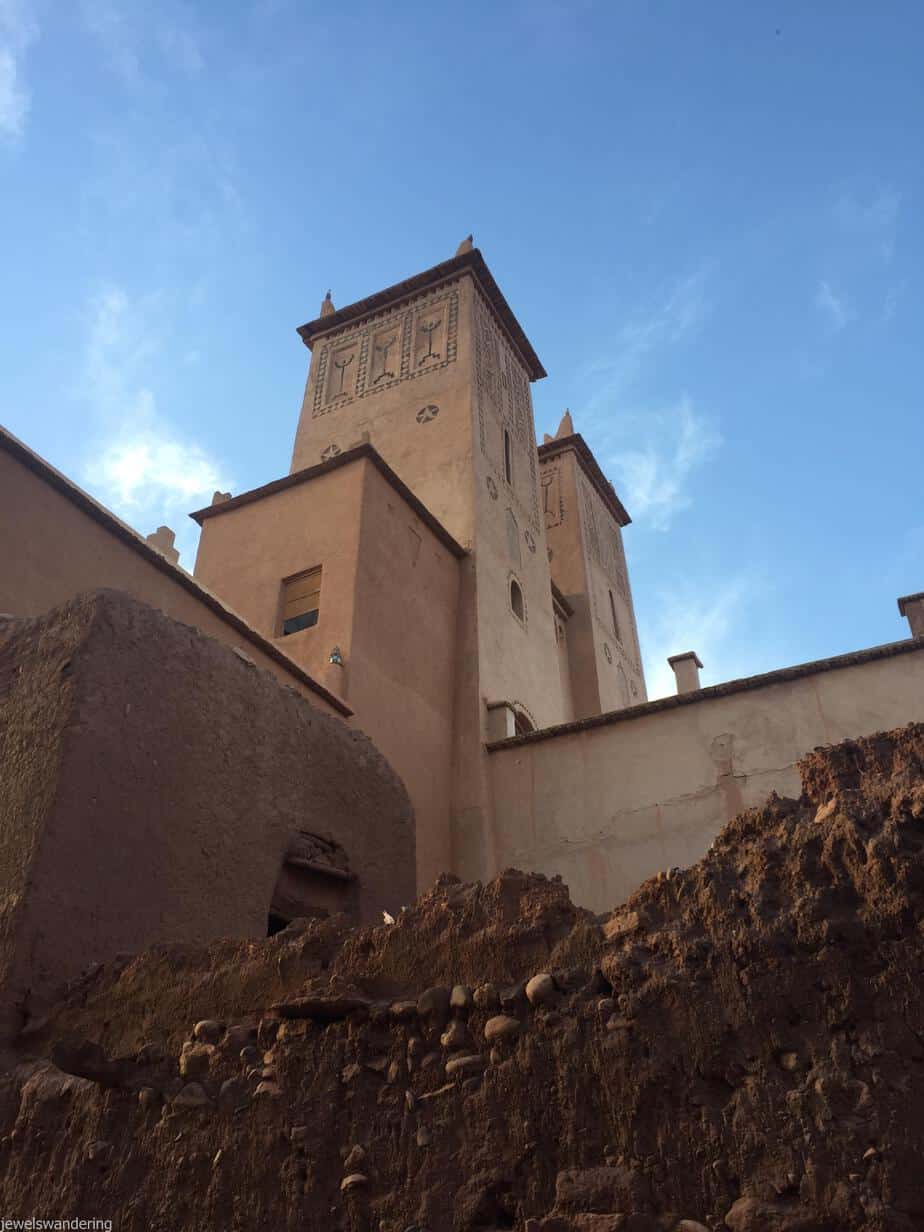 Kasbah Ellouze is owned by a lovely French couple who escaped the hustle and bustle for something quieter. I'm not sure I could live in an area this remote for a long period of time, but it would be nice to have the option! Though with a constant influx of tourists coming in, maybe it isn't so lonely? 
You walk into the Kasbah and the beautiful courtyard just took my breath away. This is not what I expected at all, but then I shouldn't have been so surprised either. So serene and so quiet, I really wish I could have had more time to hang out here with a good book and some mint tea.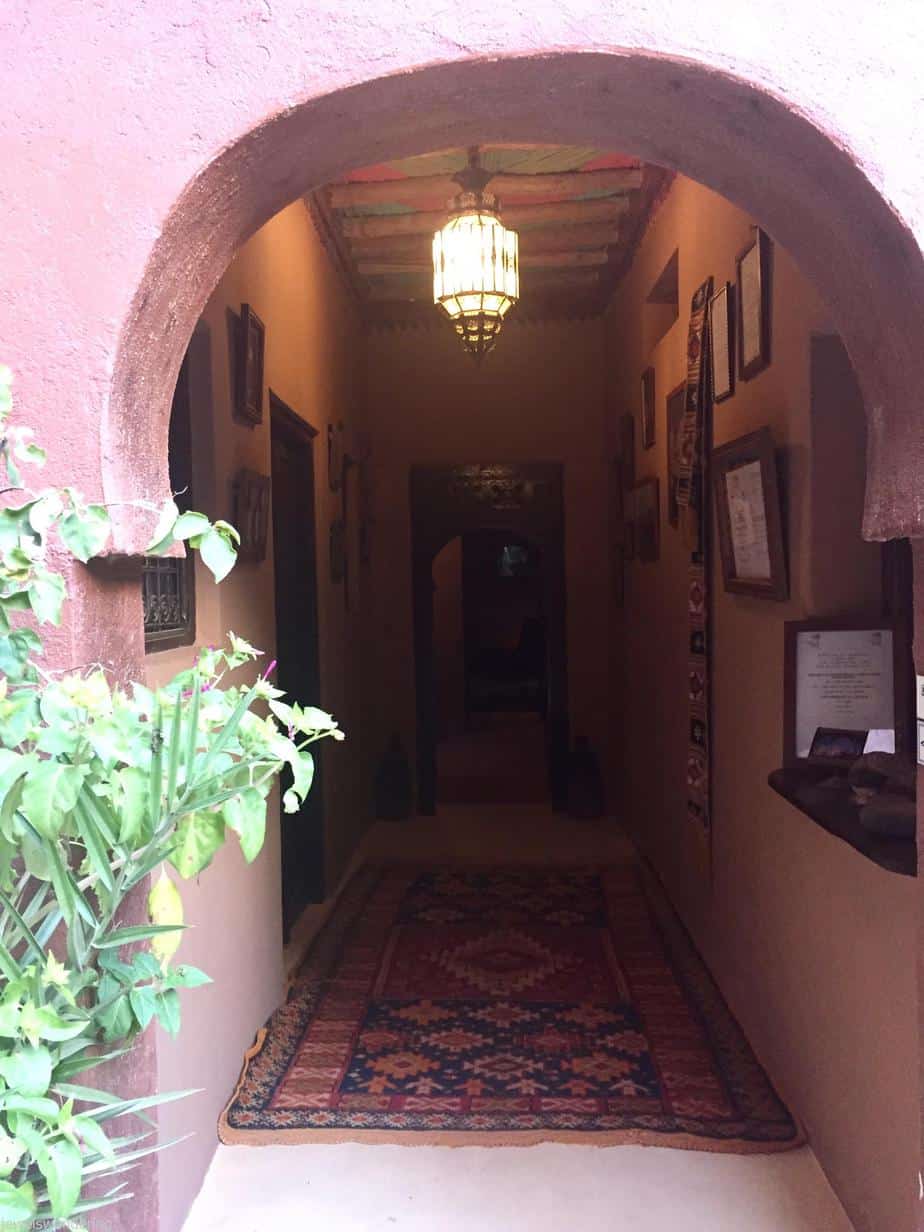 The rooms that are off the courtyard. I didn't go into all the areas as I wasn't sure if I could, but this lounge area looks so cozy! 
We were asked to head up to the terrace for some mint tea as they organized the room situation for us. And as it was getting close to sunset, those who wanted to catch the sunset over at Ait Benhaddou had to go as soon as possible as it was still another 15-2o minute car ride or so. Normally, I would have jumped at the chance, but because I was feeling like utter cack, I chose to stay and relax. I mean, what luck to come down with a damn cold during this trip? Argh! Anywho.
How amazing is Kasbah Ellouze? Not only are they blessed with stunning views, but a pool?!?! I wasn't expecting a pool out here at all! Unfortunately it was not pool weather at all but note to self: come back when it's warmer! 
I was finally given access to my room. I had a quick peek at some of the rooms on the 2nd floor and they were cute but a "standard" boxy room, if you will. So when I walked into my room, I fell in love with it!
We even had a little alcove lounge!
Such a quaint room, done up in the traditional Moroccan decor. It was a bit chilly in the room as well, no heating. The bathroom was sweet and thank goodness for a proper toilet and running water. 😉
At that point, I was ready for a little cat nap. The others were still not back from Ait Benhaddou so I crawled under the covers as I was freezing and possibly running a slight fever. Joy! 
The others came back maybe 30 minutes later and we were told that dinner was ready. Dinner was delicious with some homemade soup – I think it was a pumpkin soup? My memory fails me. But it hit the spot for this sickly girl. After the soup, we were served – what else? Tagine! Yummy. So good. Unfortunately, I failed to take any pictures of the dinner crew.
After dinner, we all decided we were all pretty beat so everyone opted to just head back to their room and catch some zzzss. We had an early wake up call for the morning and another long day on the road ahead of us. 
Our traditional breakfast of some jams, pancakes and yogurt. They are not the pancakes you would think of, for my American readers. They're a different type of consistency but so good. It's almost like an English Muffin but not because it's not really bready.  Is that even a word? HA Slather on lots of butter and jam and it's delicious! Although after eating that for over a week straight, I really fancied some bacon and eggs. But now that I'm writing this post, gaaah. I really want those pancakes!! 
And with that, our time at Kasbah Ellouze was up. It was too short, but so, so sweet. It was a shame that we only got to spend about 12 hours there as it would have been fun to walk around the area a bit more. Alas, the Sahara Desert beckoned us… But not without a quick stop at Ait Benhaddou. Stay tuned!
Have a fabulous weekend!