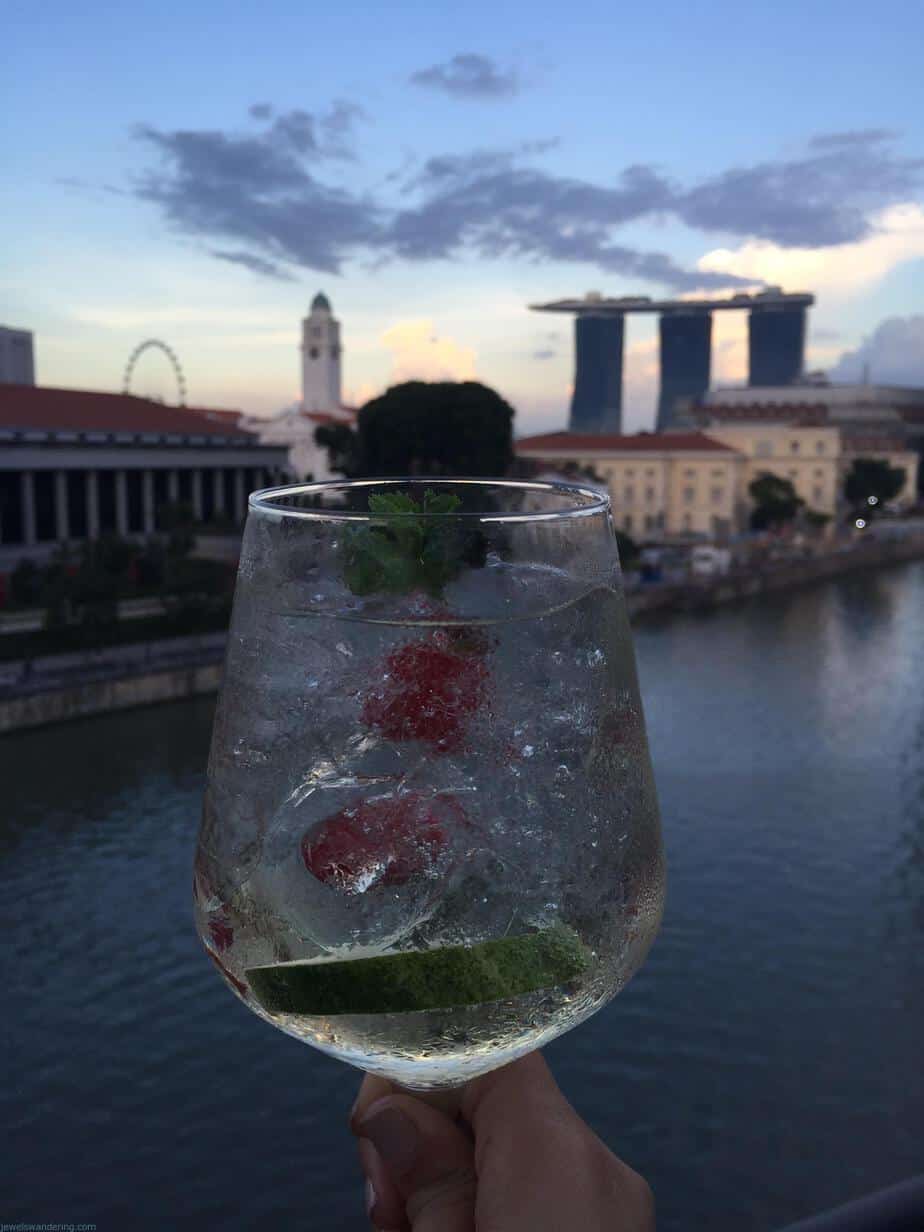 Favorite Cocktails in Singapore
Everyone is gearing up for the four day weekend ahead as we celebrate National Day, which means a lot of people have left for a weekend getaway, or they're sticking around to see what will undoubtedly be an impressive fireworks display.  Me?  Well, I have to work on Monday so I'm not sure if I will partake in the festivities; I know it will be a total mare to get back home Sunday night. But, never say never…!
It's amazing how much this city-state has achieved so much in it's 50 years history, and let me tell you that when I first moved here just over a 3 years ago, the bar scene was pretty tame.   Fast forward to now, the bespoke cocktail scene has exploded in the last year or so, but despite all the frenzy with the new bars on the scene, I always end up going back to the same places.  Hmm, am I a creature of habit or do I just know what I like?  I think I'll go with the latter…!
So today being a technical Thursday, those who are staying around are out in full force.  Today, I invite you to take a walk with me as I show you where to go for my favorite cocktails.   Trust me, they are that good!
Sugarhall 102 Amoy Street
First up is the Bumbu Old Fashioned from Sugarhall.  Sugarhall, in itself, is one of my favorite restaurants here in Singapore.  The food is not only super well made with fresh ingredients, it has a feel of it being comfort food with an added twist.  And the service there is amazing! The service must be noted because to be honest, good service is hard to find here.  But I'm digressing, I'm here to talk about this old fashioned which is a rum based and goes with the theme of the restaurant/bar – they specialize in rums.  Unfortunately, this drink goes down a little too fast too easy.  There are notes of nutmeg and cinnamon and it's just so so good! Would be perfect for a chilly evening, but for now I'll just pretend that the AC is really crisp, outdoor autumn weather.
Southbridge 80 Boat Quay
Next up is the La Piscine from Southbridge. Now, Southbridge is a great rooftop bar just at the end of Boat Quay with really pretty views of Marina Bay Sands; Parliament and the Courts of Justice. It almost looks like an UFO! You can also see the Singapore Flyer in the distance, making this bar one of my favorites. La Piscine is a refreshing drink on a hot and humid evening, which is pretty much all we get in Singapore. It's a prosecco and vodka based drink, with elderflower, mint, cucumbers, raspberries and blackberries. For some reason, prosecco and vodka just work! You gotta try it! And although it's a hefty $22 for the drink, it's a very generous pour so it's almost like two drinks in one go.
Sarnies 136 Telok Ayer Street
If you're in need of a pick me up, then you have to go to Sarnies for their Espresso Martinis. One will perk you right up! Now, I was never a huge fan of Espresso Martinis, but this one is just so damn good.  It helps that Sarnies roast their own coffee beans and have the best coffee in Singapore, ever! But its the right amount of sweetness with the tartness of the coffee. And it's so creamy.  Honestly, yums. Don't have too many though, or you'll be on a serious caffeine high!
Bochinche 22 Martin Road
And lastly, I love a good Bloody Mary and trust me, I've gone around the island in search of a good one and so when a Bloody Mary is in need, I head straight to Bochinche.  I've only been there for brunch but it is delicious.  It's always consistently good and it is one of those menus where you just want to order everything on it because it's all so good.  Now, tomatoes in Singapore suck balls.  They are really not tasty at all, but Bochinche use fresh tomatoes in their Bloody Mary's and it's obviously flown in from somewhere.  Otherwise, it wouldn't taste so delicious.  What makes a Bochinche Bloody Mary so awesome is that they use chimichurri sauce to add more flavor along with chili, depending on how spicy you want it.  Sounds strange, but it works. Trust me!  My mom absolutely loved it!
What is your favorite cocktail?  And what do you think of my choices? Up for having a drink with me? Cheers! Drink up!