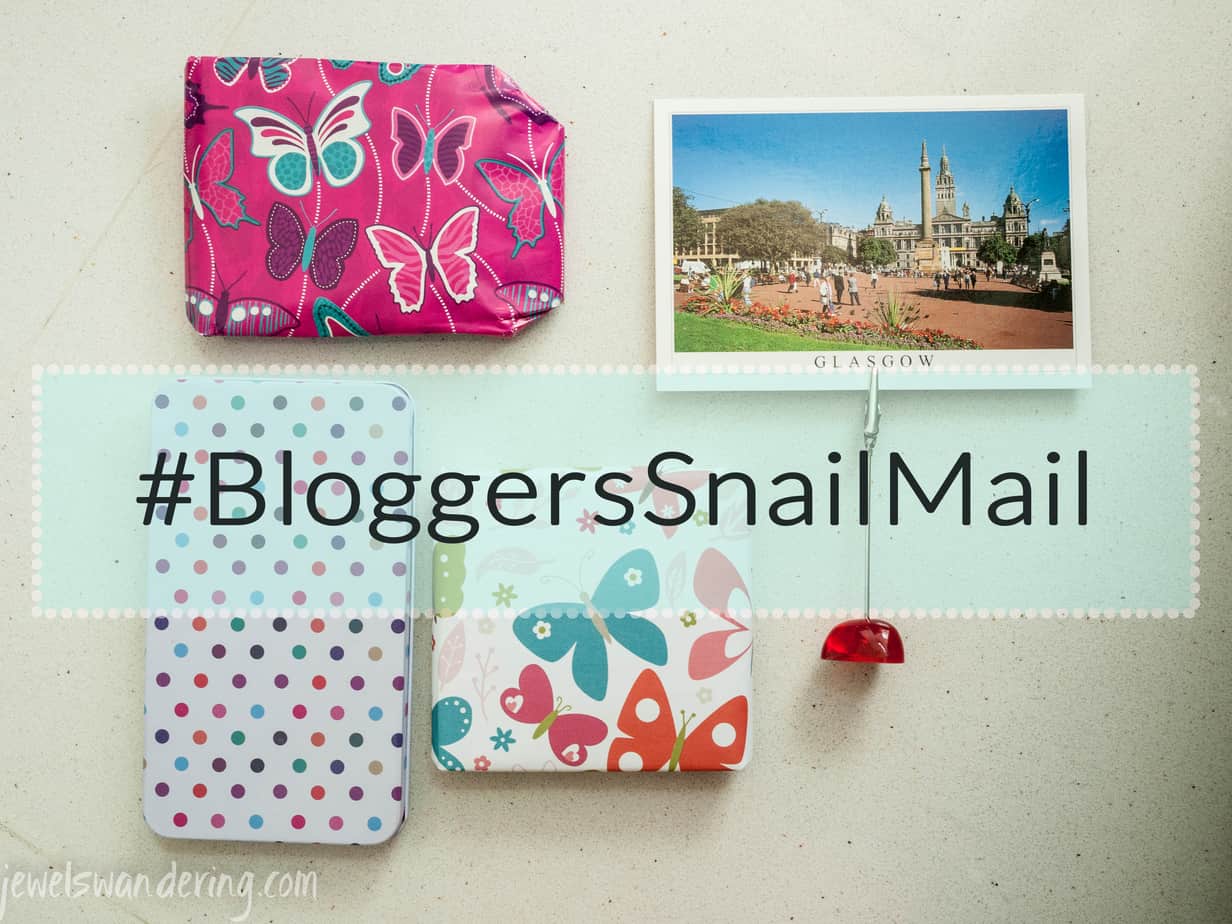 #BloggersSnailMail Say Whaa?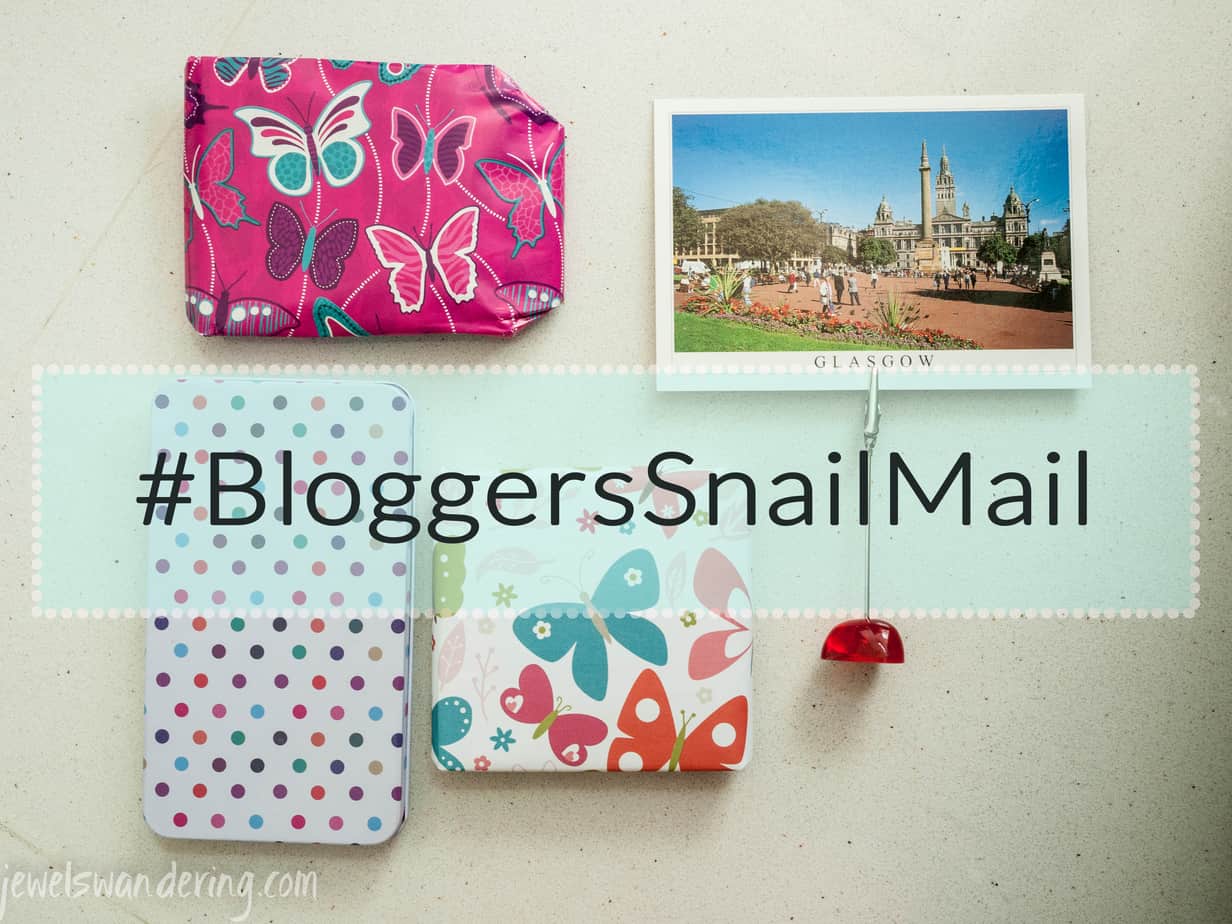 Man, are we back to Monday already?? Argh, why do the weekends fly by in the wink of an eye?  Did you have a good weekend?  I sure did!
I've been wanting to right this post for a while, but finally I get to post it.  Let me take you back to end of May, I was stumbling my way through Twitter and found Gemma from Lipstick and Lashes wanting people to participate in the #BloggersSnailMail.  New to the blogging world, I thought it was an awesome idea to meet other bloggers and this was such a fun experience to go through!  I got paired with the lovely Sarah from Things Sarah Loves and I couldn't have asked for a better person to experience this with!  She hails from Glasgow, Scotland where one of my girls just moved to and now I have double the reason to make a trip up there! Watch out, Glasgow, I'm coming for you!!!
But back to the #BloggersSnailMail – it's a quarterly gift exchange with a 5 pound budget.  That's basically $10 for me here in Singers.  Over the course of the month, I stalked Sarah's blog and her other social media pages- which you should check out by the way; this girl knows her beauty products!! Over the course of the month we exchanged emails to get to know each other better so we can find little presents the other would enjoy.  Like I said, I couldn't have asked for a better person friend.  She is truly lovely and without this random tweet, I would have lost out on knowing an amazing girl! Seriously, this whole social media thing is amazing!!
Well, I finally got my little package on Tuesday and I was so excited! I knew Sarah would not disappoint.  And she didn't! Check out what I got!!
A little of everything and so perfect as well! I love me some candles, and those orange sorbet candles are delicious! I'm burning one now and my house smells soo good! The cloud post-it notes are way too cute, to the point where I don't want to use them because I don't want them to end.  I know, that's ridiculous, but… I'm not the only one, right?  Nail files because every one needs them and actually, I was desperately in need of some, so perfect timing! And love the print on them! Colored pens in fun colors and in the sweetest tin! Perfect, again, because all I have are boring black and blue and I'm sure my friends and B would appreciate different colors?!?! So, anyone want some post from me? 😉 And the cute little photo holder shaped like a heart will add some fun to my nightstand! Lastly, the postcard from Glasgow.  Looks gorgeous there, doesn't it??
This was such a fun experience and would most definitely participate again in this or something similar.  I am always looking to make new friends and this is a great way to do it! Love how Sarah has been so open to me about her experiences in life and she got my name out in the blogging world despite being a newbie herself – but you wouldn't know that by the loyal followers she's amassed.  She's a total rock star! Lucky girl is off on holidays soon, I can't wait to read about it on her blog. And you should do the same…!
What do you think, have you participated in something similar?  Would you do it again?