July 4×4 Round up
Wow, this month flewby! And you know the rest of this year is going to whiz by in a blink of a second..! Hello, Christmas! What are your Christmas plans? No, too early still? Ok, we can have this conversation later.
Anyway, I'm joining Alex and Amanda for their monthly link up where I'll highlight my 4 favorite blog posts; Instagram posts; Pinterest pins and 4 post from friend's posts.  So, let's get started!
4 Favorite Blog Posts
4 Favorite Instagram Posts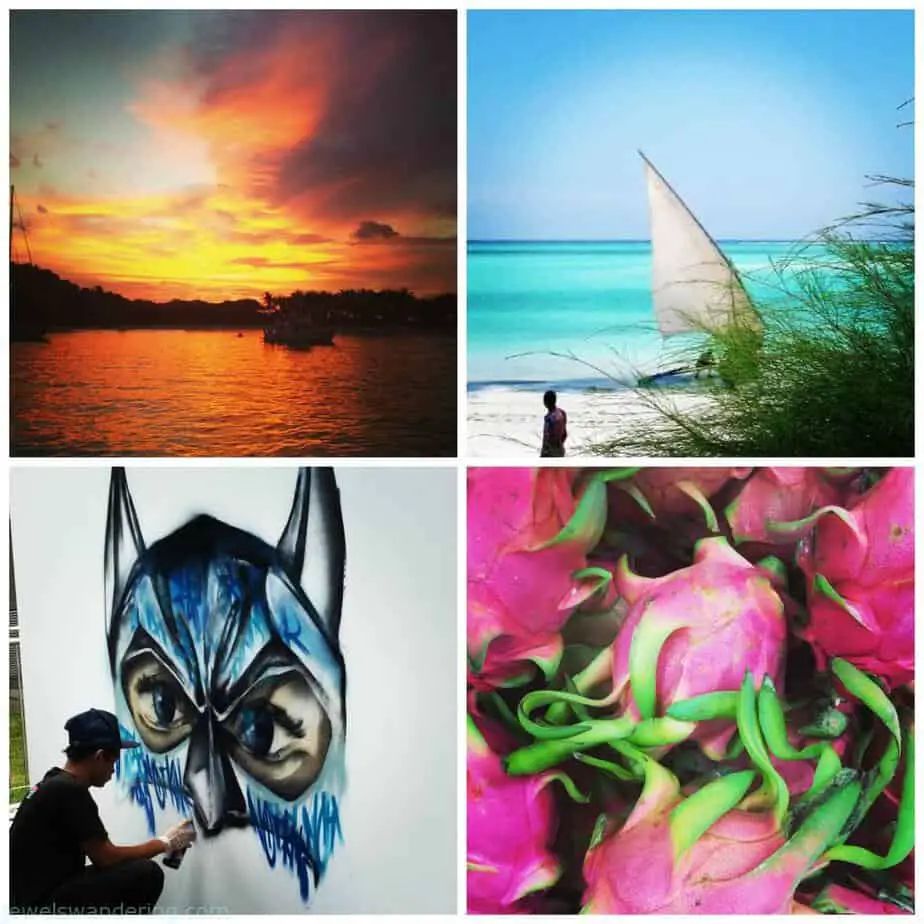 Sunset by Lazarus Island, a little island just south of Singapore with actual beautiful beaches.  Maybe not as gorgeous as Thailand, but a little local secret.
I was reminiscing about Zanzibar.  I mean, how could you not?
Walking around Orchard after lunch with my girlfriend, graffiti artist tagging the wall.  In Singapore, graffiti is illegal and if you're caught, you will get caned.  But this was a space where they were allowed to showcase their talents.
Dragonfruits! I love all the different types of fruits you don't normally see in London or NYC.
4 Favorite Pinterest
Ummm. I totally #fail on this.  I can't say I'm an avid pinner because I don't have access to Pinterest during work hours save a couple of hours, so… I forget to pin stuff.  #fail
4 Favorite Friend's Posts
Strobing – Strobing broken down for the helpless (ie me)
Roasted Beet, Avocado & Feta Salad – Yums! Amanda always whips up the most amazing dishes and her pictures are so pretty!
Pele's Chair + Alan Davis  – Malia's hiking adventures always have me wishing I were there
How to Set Up Rich Pins – I'm a bit deficient in Pinterest, but Shannon has broken down the mysteries of Rich Pins if you're on WordPress
So here's to July.  Bring on August!!