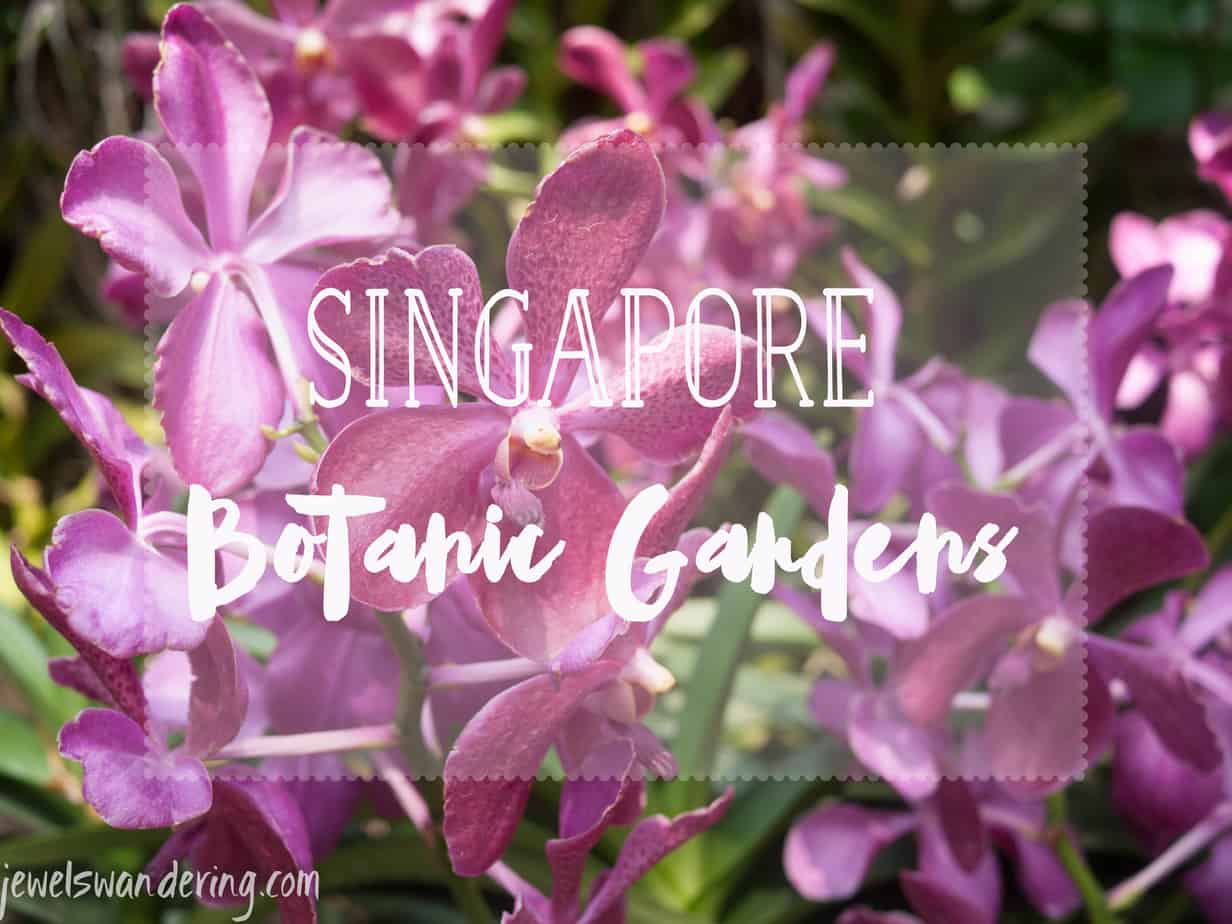 Singapore Bucket List: Botanic Gardens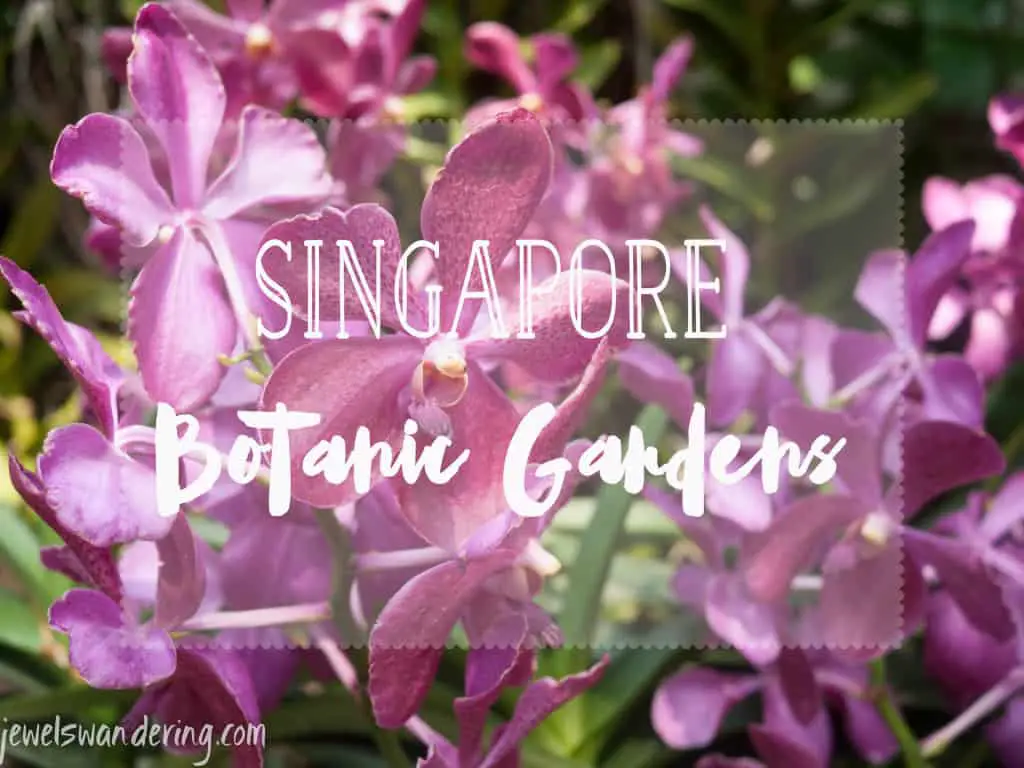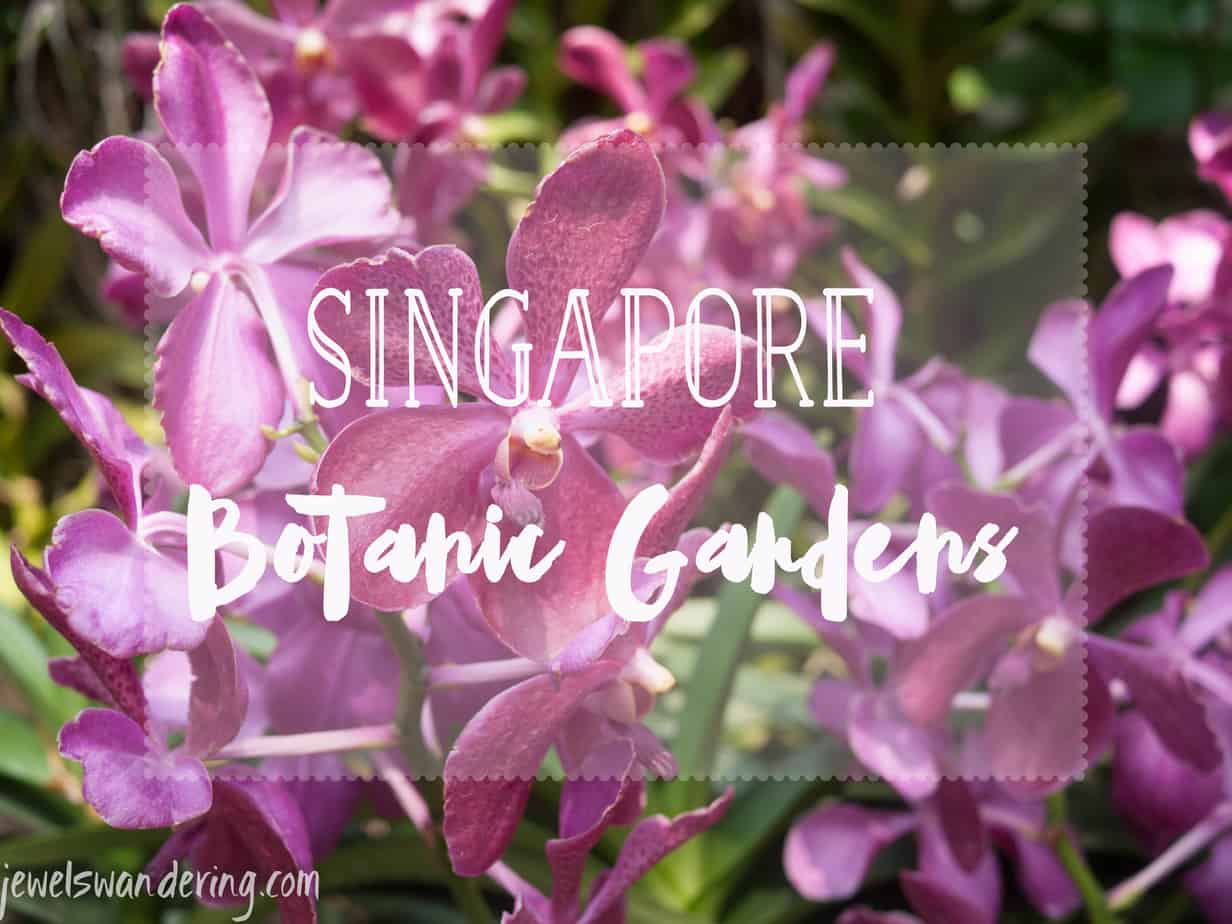 Happy Monday…!! Not sure why I am so chirpy considering I'm going back to work today after 4 weeks off.  But at least it's a short week! Hope everyone had a good weekend!
As you may or may not know, I crossed off Tekka Market from my Singapore Bucket List when my parents were here a few weeks ago.  I finally managed to cross off another item off of my list with my mom.  She had been to Singapore before but we never made it to the Botanic Gardens.  I had never gone either in all of my time here and I'm seriously kicking myself for not having gone sooner.  It was recently declared a UNESCO World Heritage Site, although to be honest not sure if it deserves that accolade.  But it is definitely a gorgeous place and a great way to spend a morning or an afternoon.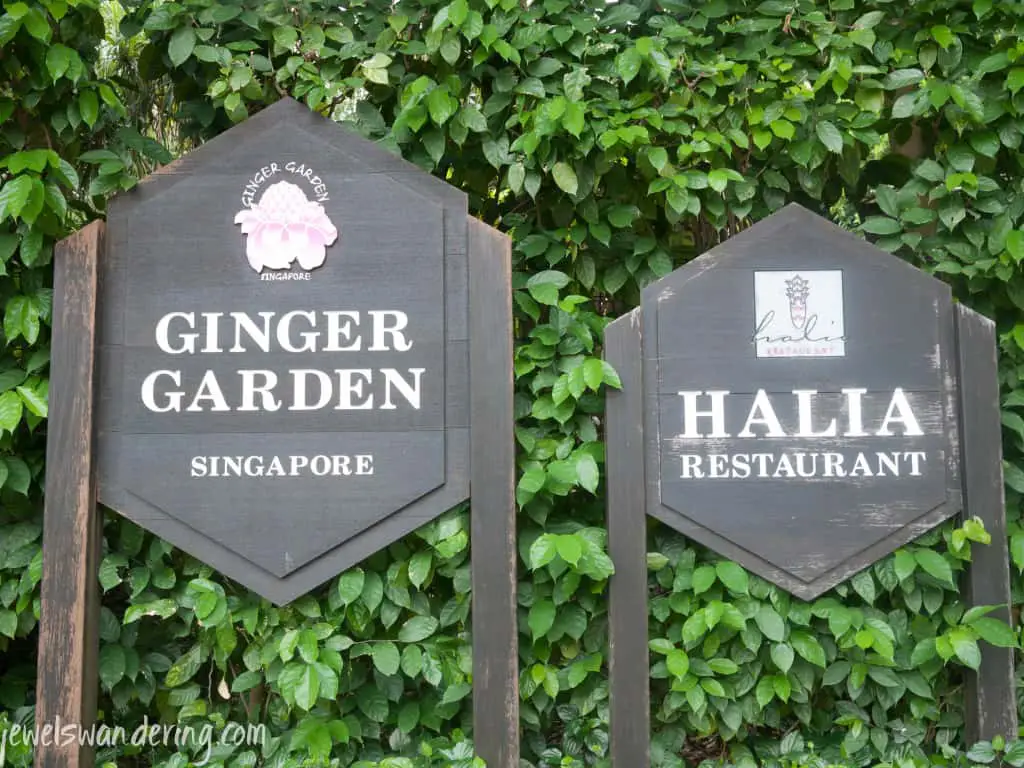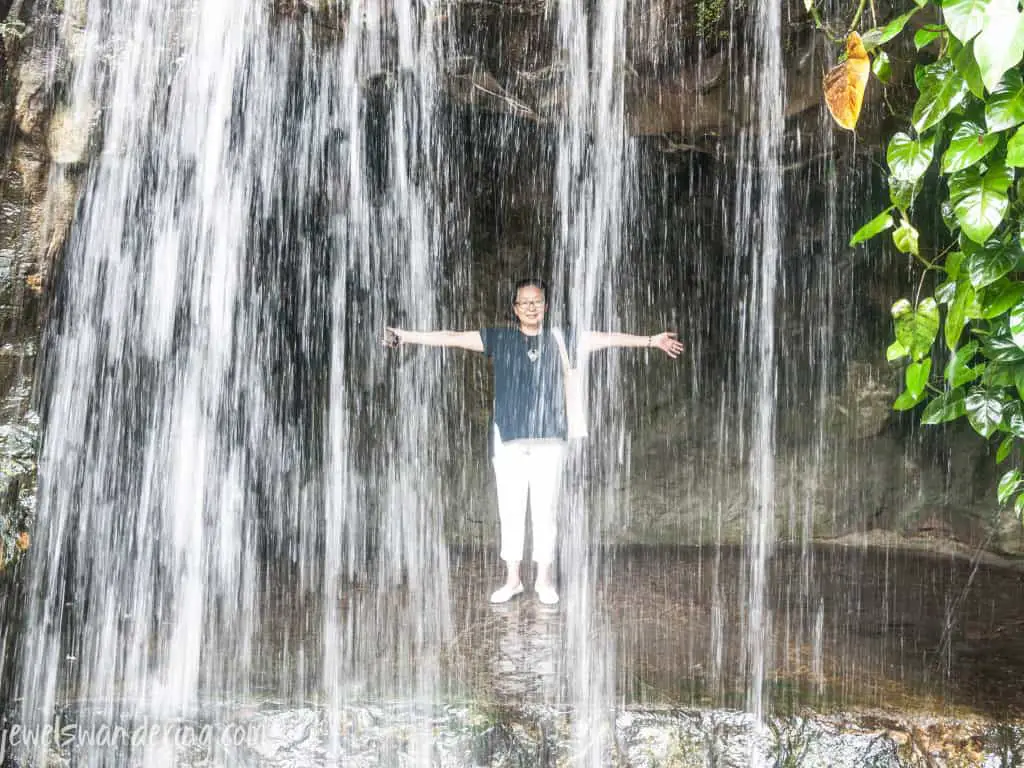 We met up with my mom's friend for lunch first at the Halia before proceeding to the Orchid Garden.  It does require a $6 entrance fee, but seniors get in for $1.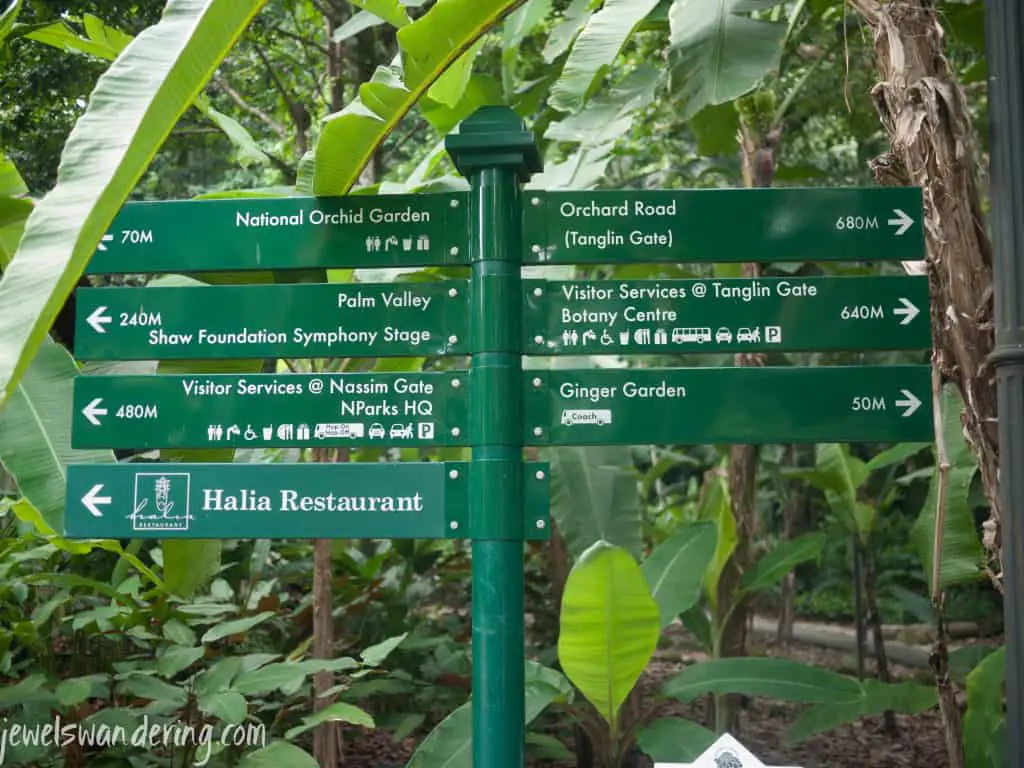 You walk in and you are greeted by this fountain and the orchids are in full display in colours you wouldn't think of.  It's stunning!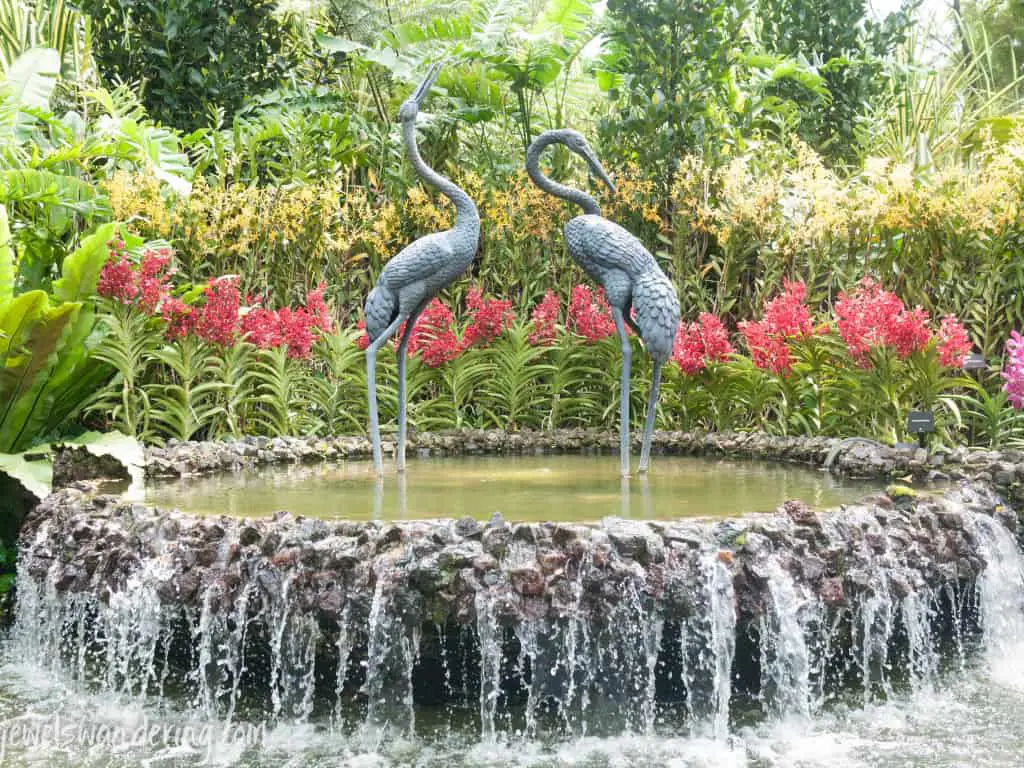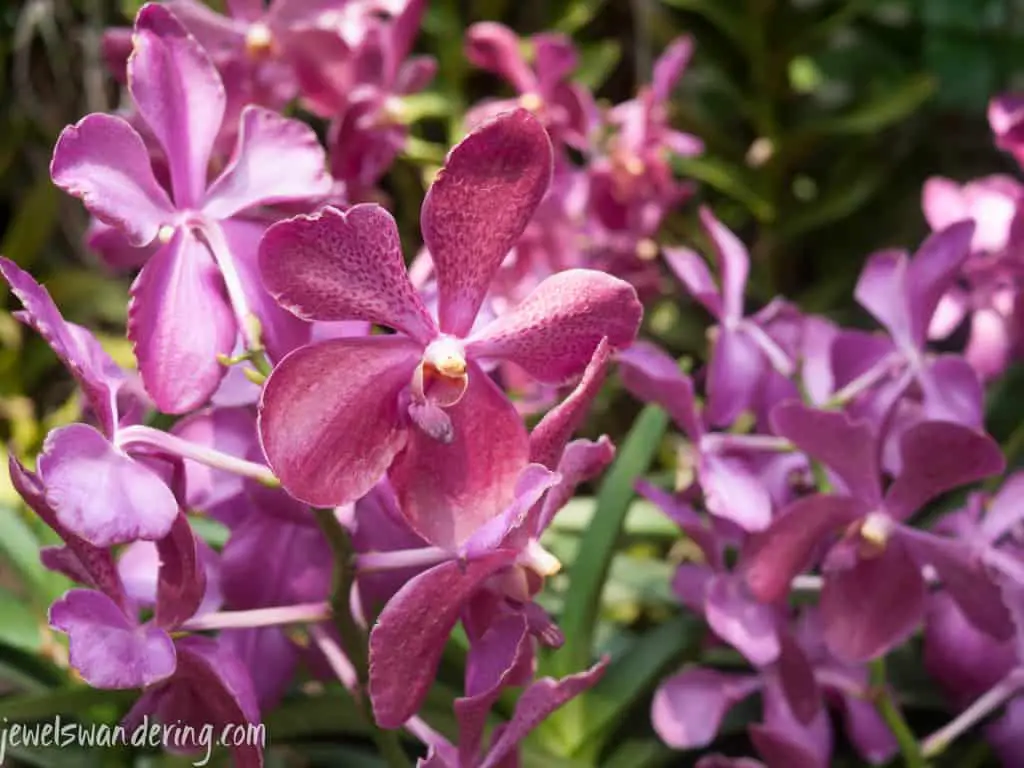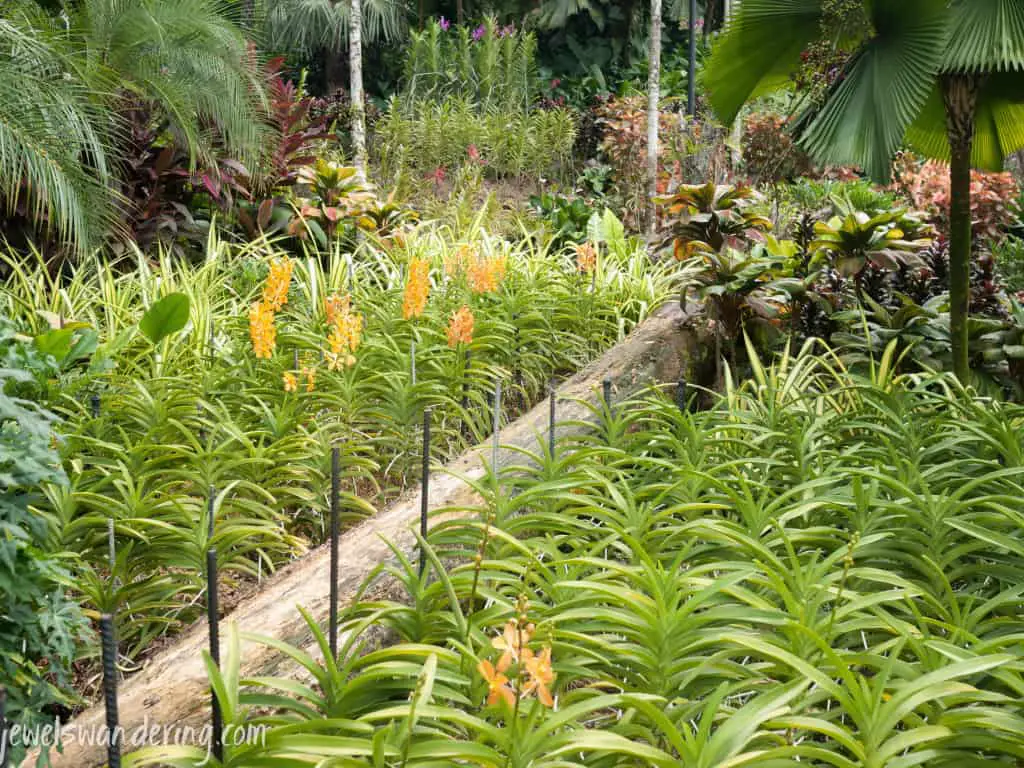 It's quite a big place and we weren't sure which way to go, so we just randomly went along wherever we fancied.
The grounds are definitely super well maintained and it was such a nice atmosphere. The sun was out, but it was decently shady as well.
There is also a rare orchids area housing, what else? Rare orchids!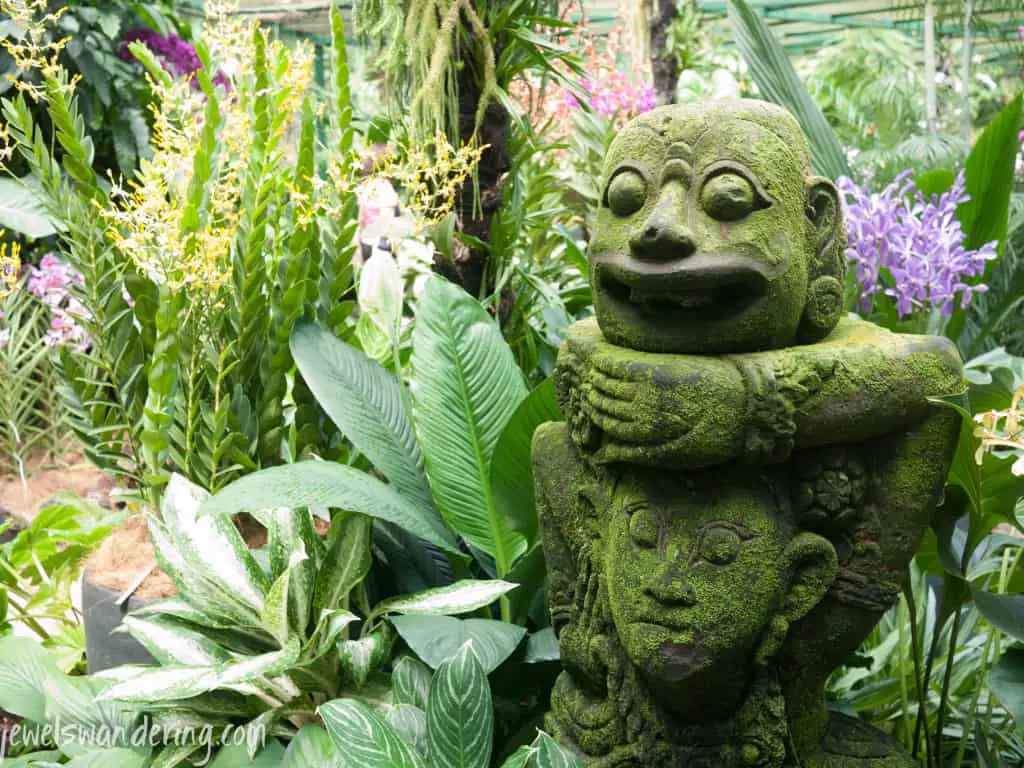 I'm honestly not sure how much longer we could be walking around the Orchid garden, but we decided that we had seen quite a bit and had a leisurely stroll out of the Botanic Gardens.  The path to the gate we were looking to leave from was still very scenic.  There was a Rain Forest section that has the natural habitat of Singapore preserved.  The rain forest was destroyed to make room for the fancy high rises you see today.  If you live out of the Central Business District and in the more green areas of Sing, you can have monkeys come swing by for tea and mind you, there are still black cobras roaming around!
We ventured slightly into the Rain Forest section but then we turned back.  At this point, I was getting quite tired and I knew there was still a bit of a walk.
There gazebo was quite pretty, a great place to take photos for a special occasion.  In fact, there was a couple there getting their wedding pictures shot.  The Chinese couples here often have photo shoots where they're all dressed up, gown and all.  I don't think it's the actual wedding dress she'll wear, but it is still fun to observe.  There were also some whimsical sculptures scattered around.  I loved the one of the girl sleeping on the hammock.
If you ever make it to Singapore, definitely check out the Botanic Gardens.  If you're lucky, maybe you can catch a concert in the outdoor theater! I know that I will definitely be heading back to explore some more!