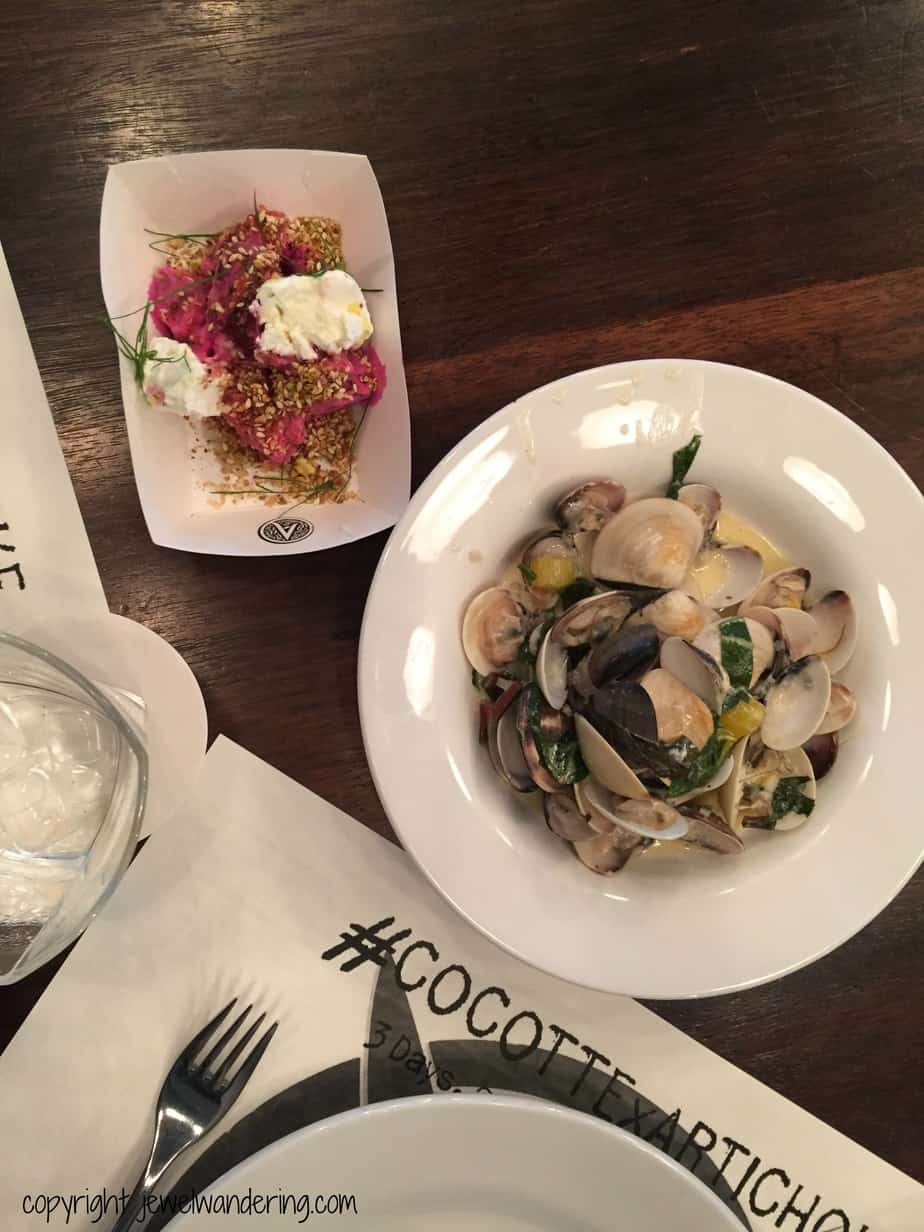 Eat Singapore: Cocotte at the Wanderlust Hotel
**Updated to add that Cocotte is no longer operational**
I love searching for new, quirky boutique hotels and the Wanderlust Hotel is definitely that.  I "discovered" this hotel a couple years back and shamefully, I only managed to get there this weekend.  But I guess if you have no reason to stay at a hotel, you don't necessarily go…? Well, the Wanderlust Hotel also houses the restaurant Cocotte. Cocotte is a rustic, French restaurant serving simple fare meant for sharing.  Again, another place I kept meaning to go and well, life just happens and you don't end up going.  I know, I know, I need to go out more!
On Thursday when I was scoping out places to go for Easter brunch, I saw that the head chef of Cocotte, Anthony, was collaborating with the head chef of Artichoke for the weekend.   And can I just say that Artichoke is absolutely amazing? And if you haven't been, what on earth are you waiting for?!?! Or if you're going to be passing through Singapore and want non-Asian food, GO!  Seeing this special collaboration between the two chefs, it was a no-brained and I made a booking, luckily they had a communal table that could seat the 5 of us.  I was excited! Like I said, I had been meaning to check out Cocotte for quite some time…
Walking into the Wanderlust Hotel, you are taken into a different world with a medium sized lobby hosting a foosball table, some old school barber chairs with a men's shaving station in the corner.  I'm not sure if its a functioning barber shop, but adds to the quirkiness of the place.  Instead of me trying to describe it, just see for yourself!
At this point, I was ready to pass out with hunger and looking a the menu, my stomach was growling and screaming at me.  My girlfriend and I were waiting for the boys to join us and luckily they started to serve brunch.  And they know, if they're late, we are going to start eating without them…! So I only managed to take a picture of two of the plates because by the time the other plates I arrived, I was too busy stuffing my face with all the deliciousness on offer.  That beetroot was amazeballs.  And the clams! The broth was so yummy, I kept soaking the bread in it and drinking it if it were soup.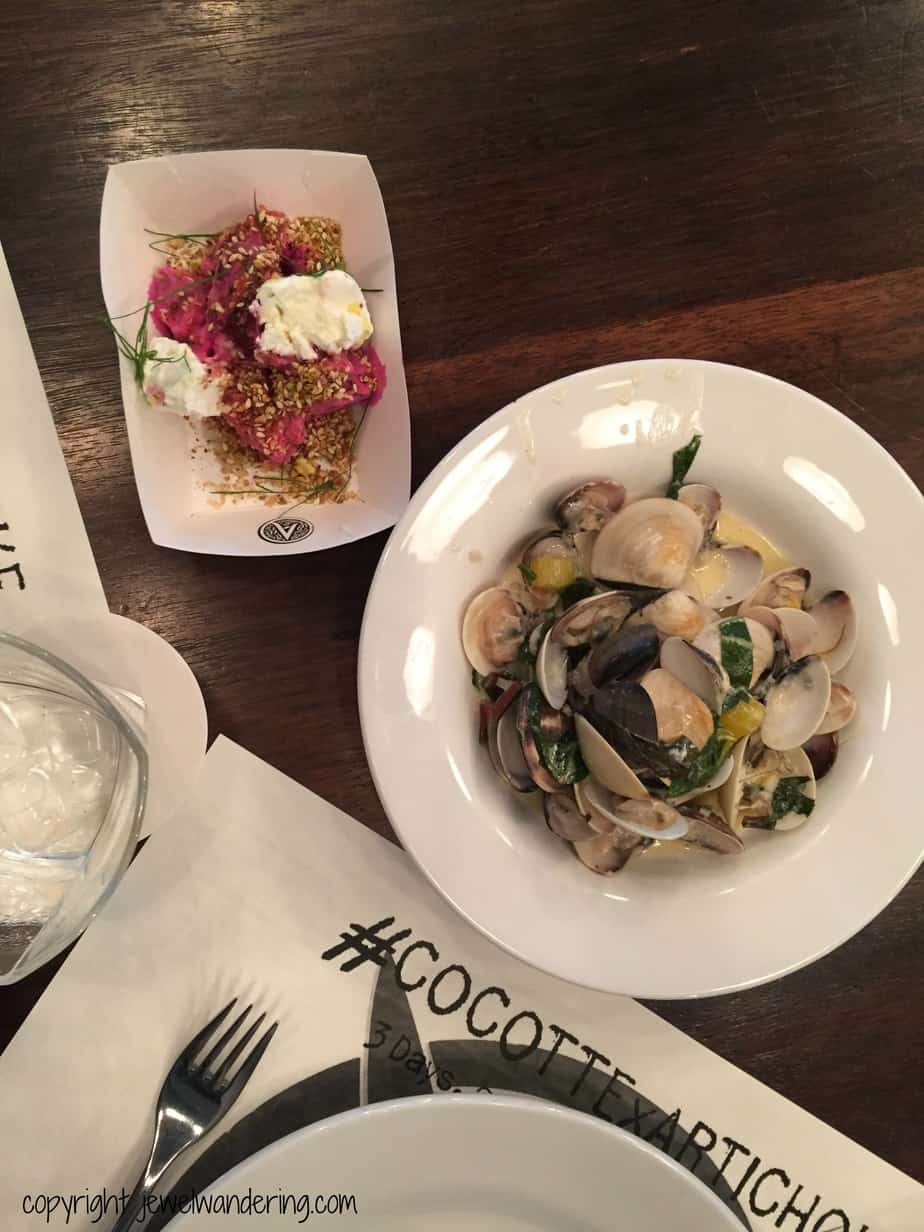 My stomach was once again in a happy state.  We all stuffed ourselves into a food coma.  The flavors did not disappoint, I am most definitely coming back for their roast chicken in the port wine cream sauce.  I am actually hungry again just thinking about it. I need to sate my hunger!!  The motley crew and then cheesy photo with the two chefs!
Hope you guys all had an amazing Easter Sunday!!