Eat Singapore: Dolce Vita
What better way to celebrate a friends birthday then a champagne brunch?  Bhavesh had just celebrated his 30th and we decided we would throw him a surprise brunch at Dolce Vita at the Mandarin Oriental. A surprise because we were all supposed to go to Phuket together, but in the end, he couldn't make it.  So even though we couldn't celebrate on the actual day, no way were we going to let the occasion pass without some sort of celebration.  After all, it's not everyday that you turn 30…!! 
What's so special about brunch at Dolce Vita? Well, it's free flow champagne brunch. The concept of free flow champagne brunch is quite common here in Singapore.  The main hotels all do their own take on it and serve different champagnes, but most of them are held on Sundays.  Dolce Vita serve Ruinart as their champagne  – it's one of my absolute favorite champagnes – and it's held on Saturday's so even better as you can recover on Sunday.  And instead of having to walk up to an all you can eat buffet, they bring everything to you.  The lazy girl in me loves this concept! If you want seconds, or thirds, of anything, ask and you shall receive!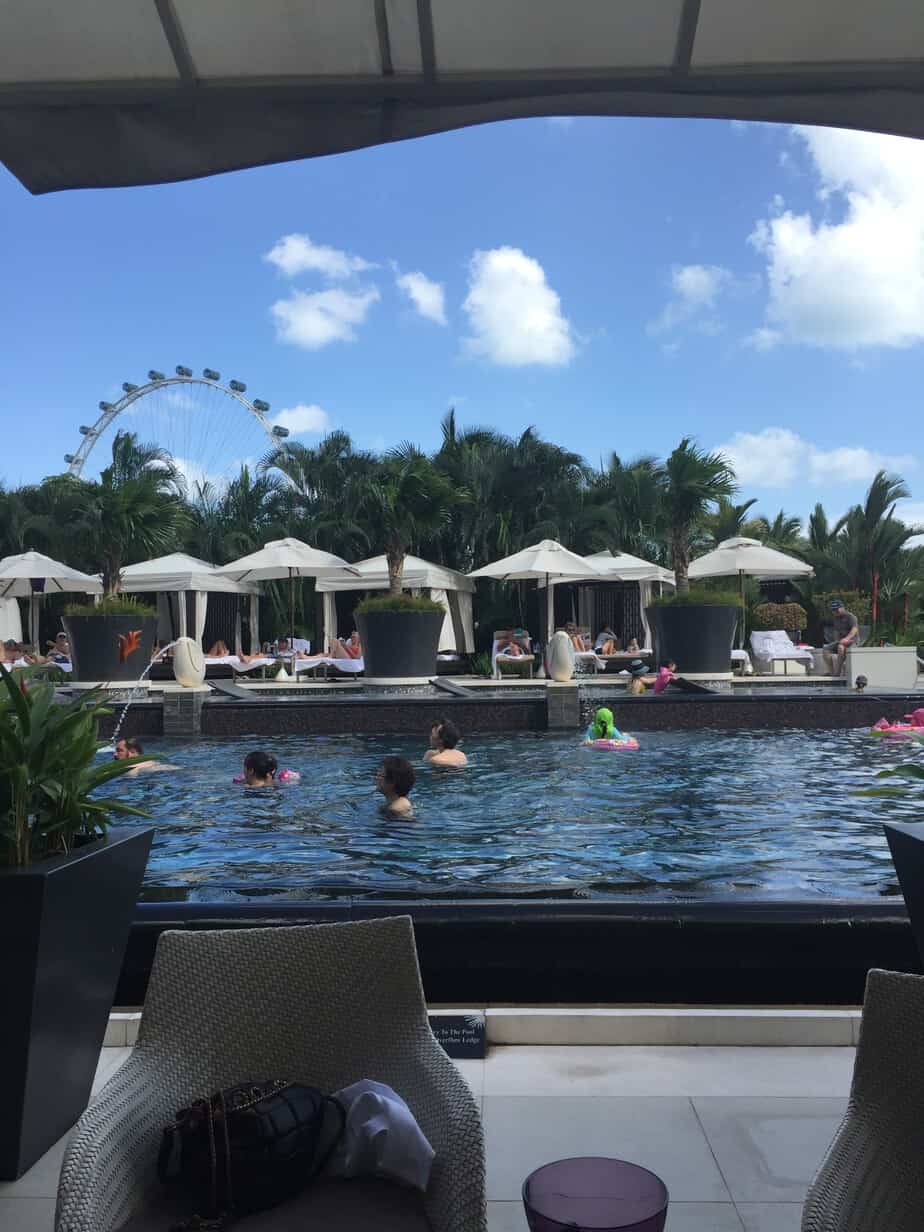 Our friends tend to be notoriously late.  So Gijs and I were sitting around, waiting for some of the others to show up. And actually, I was just getting impatient because our waiter seemed to hold off on serving us the champagne and well, time was ticking – free flow brunch is from 12-3pm. So as some of our friends couldn't make it until slightly later, we started without them.  More bubbles for us, bitches!

And in all honesty, I was getting quite hangry so I just wanted to start eating asap.  So the starters started to come and my mood was improving. Hehe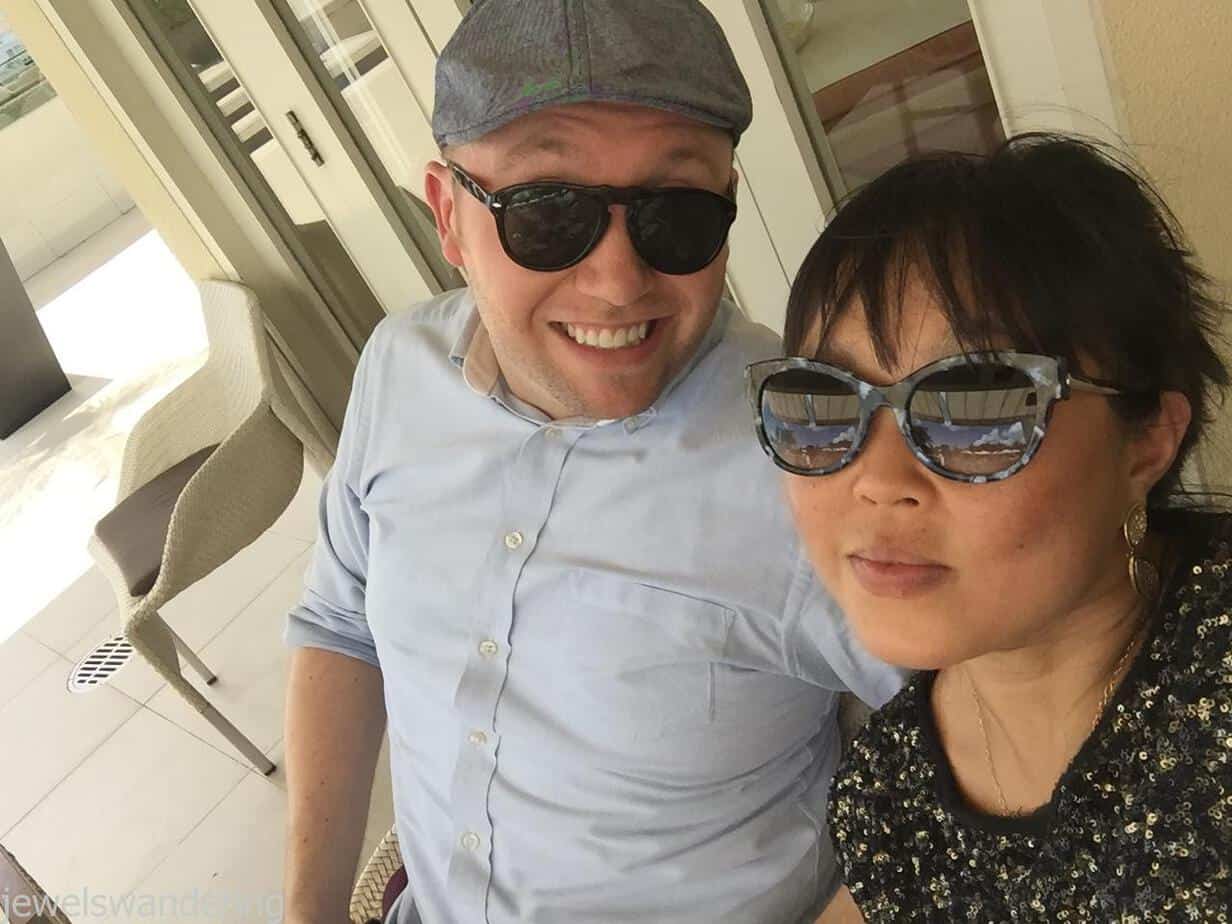 As it's an all you can eat, I ordered more of the beef carpaccio – one of my favorite dishes.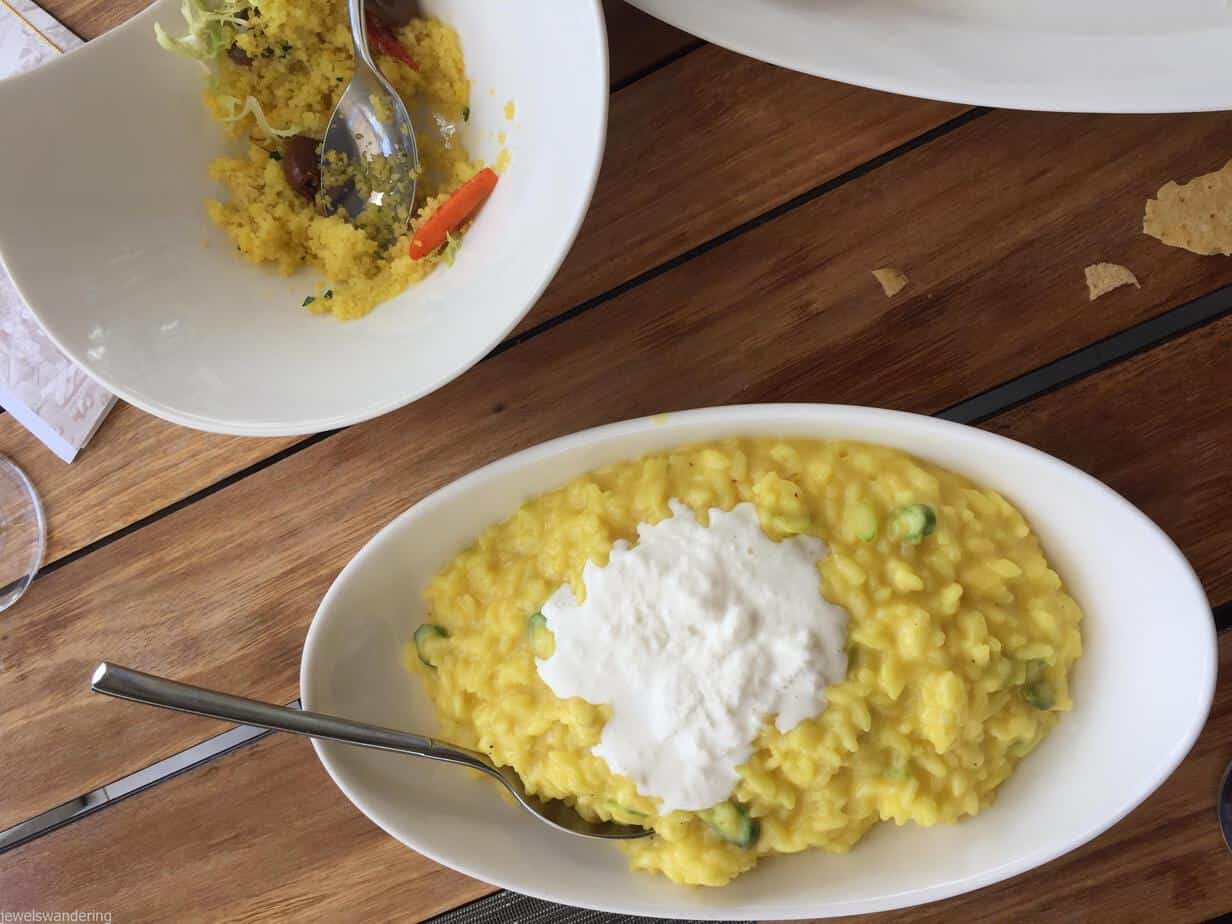 The pasta started coming out and in all honesty, we ate it because I think we were all still pretty hungry at that point.  But that's where they get you.  They want you to fill up on pasta and the risotto.  The risotto, in my opinion, was a little tasteless, bland.  Actually, I have to say I was slightly disappointed with my experience here.  The one and only time I had done brunch at the Dolce Vita was just under 4 years ago and it stayed in my mind as being absolutely fantastic.  This time around, meh!
As you can imagine, all you can eat and drink gets a little messy after a while.  I think that maybe we could have behaved a tad better… 😉 But I was also getting quite full. Damn pasta and risotto! I wanted to save room for the tenderloin.  I managed to eat a few bites of it, but it came to our table slightly cold already. It was ok.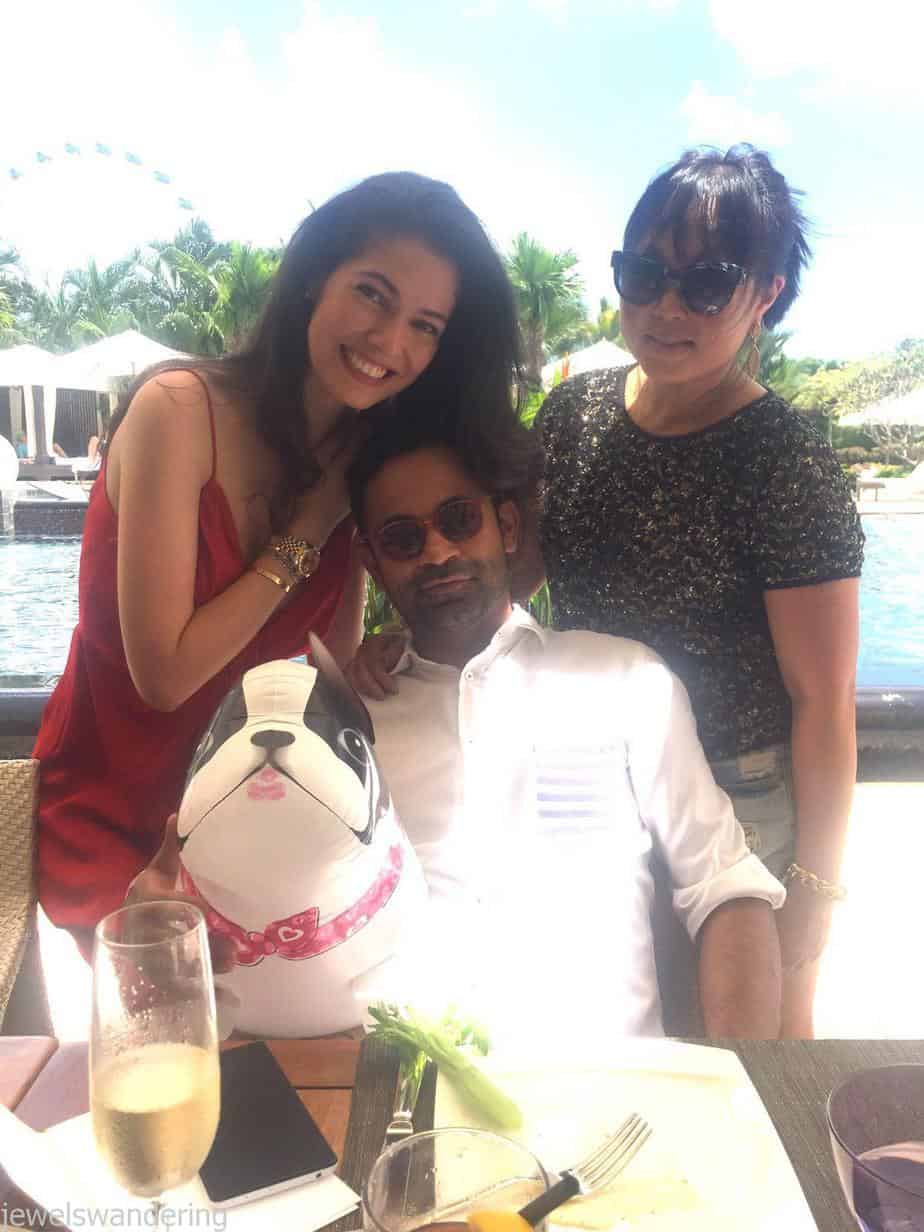 After brunch ended, we moved to the lounge area and brought dessert  there.  Those little things packed a punch.  They were quite tasty!  
The day was a success! We managed to surprise Bhavesh and most importantly, he felt loved.  Our bellies were full of yummy food and even yummier champagne.   We played a few rounds of Cards Against Humanity before venturing off into the evening.
As long as we are all together, we always manage to have the best of times! Love you, Bhavesh! <3
Hope everyone has a great weekend!!