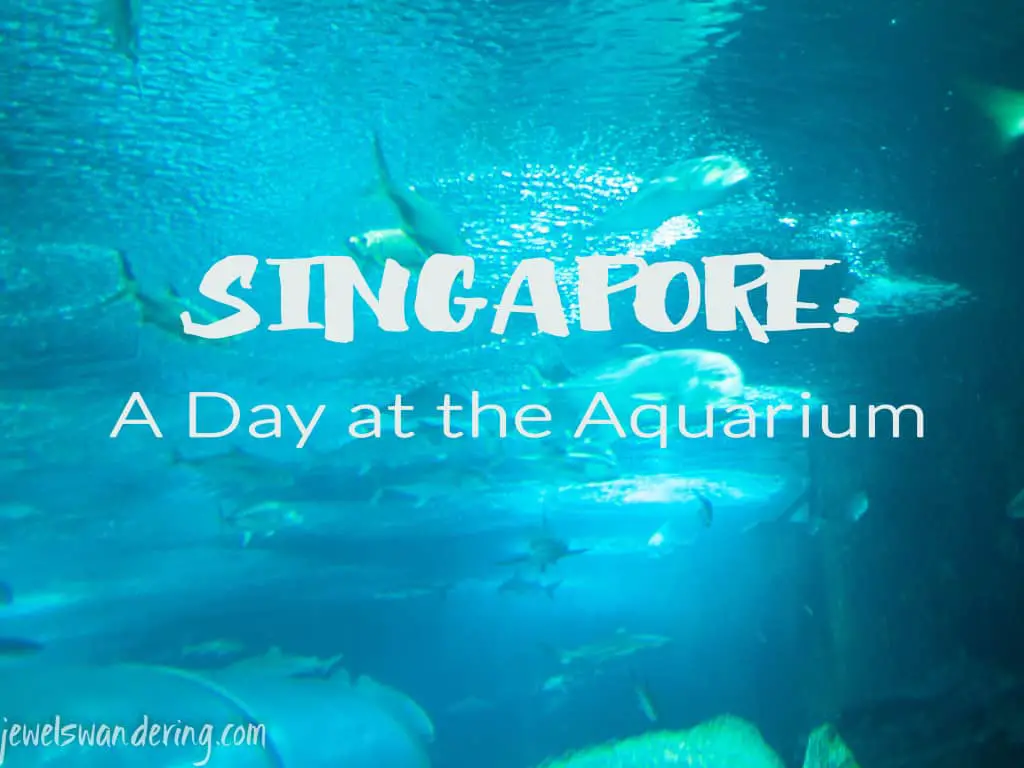 When my brother and his wife were in Singapore last year, they went to the aquarium and suggested to my mom that she should go.  I have been able to walk more on a daily basis for a longer period of time, so we went to Sentosa to tackle the aquarium.  And my mom had never been to Sentosa, so it was decided!
As you know, one of the great thing about Singapore is that everything is pretty close by and taxis are not that expensive.  My mom, however, did not believe me when I said Sentosa would be a 15 minute drive from my house and the taxi would set us back around $15 (USD 11).  I'm not sure why she does not trust me!! Everything I say, she questions me haha. So the taxi Uncle took us to Underworld at Sentosa and we paid an exorbitant amount to get in.  A whopping $29 (USD21.50)!
I always find aquariums to be fun and I've heard good things about the aquarium here, so I was pretty excited.  Are you a fan of the aquarium?
Once we walked into the aquarium, we were greeted by the ginormous fish from the Amazon and other places, I can't remember.  Can you imagine running into one of them? They're kind of scary, no?
So far so good, we spent a bit of time just watching these ginormous fish swim around before I hurried my mom along.
In this room, there is a conveyor belt that takes you around "underwater" and you can see the sharks and stingrays swim around above you.  That was pretty cool!
I love the last picture, it seems so surreal! After that, I was excited for the next exhibit.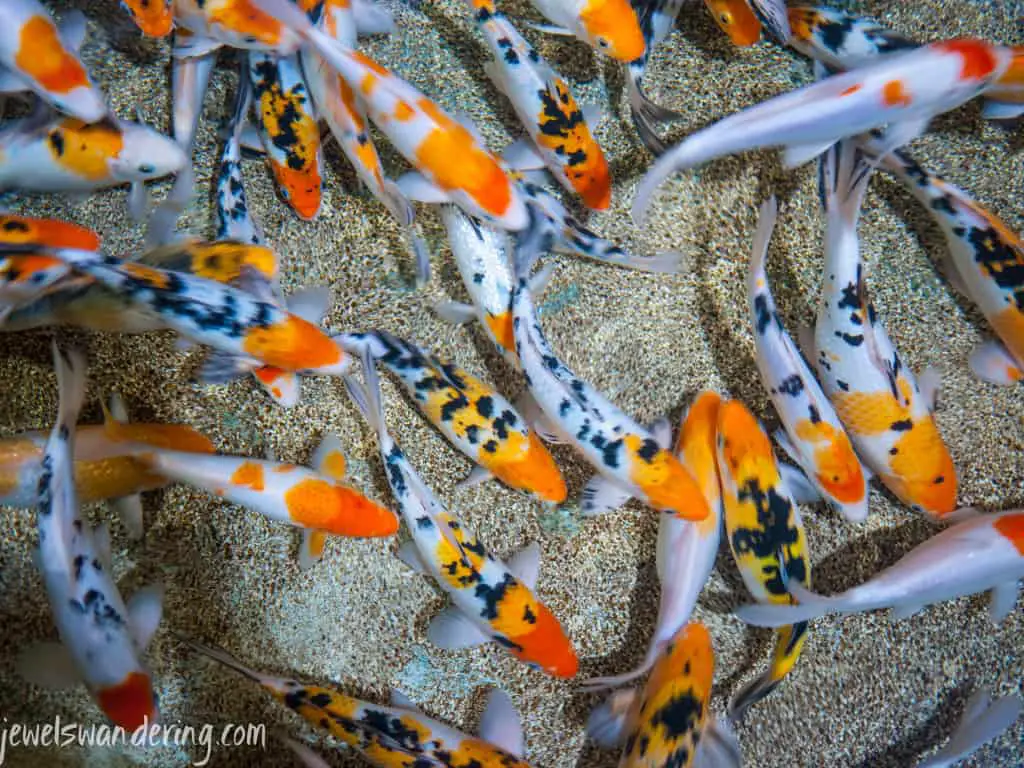 Umm, yeah.  There was no next exhibit.  I was seriously annoyed.  Oh yeah, there was a lone otter in a cage.  No picture because he was a bit too far away and I wasn't carrying my zoom lens.  And that was the aquarium.  I was seriously disappointed with how small the place was and the fact that it was pretty expensive to go in.  What I did see was definitely pretty cool, but really?? Oh, yes, there was a lame pink dolphin and otter show.  The show was "free" with the ticket price.  Pink dolphins are cool, I've always wanted to see one in the Amazon, but I definitely feel bad for these show animals…
So with the aquarium done, we walked off to see the big Merlion.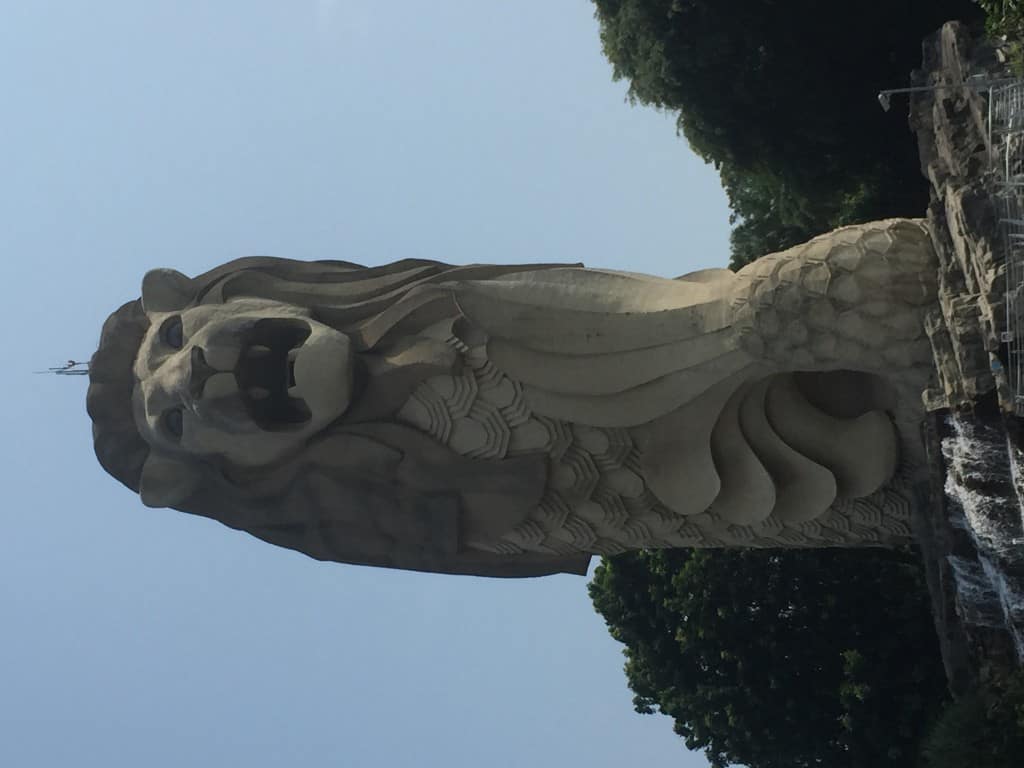 At that point, we were a bit peckish and we found ourselves indulging in dim sum at Din Tai Fung. YUM! I love their soup dumplings, to die for!!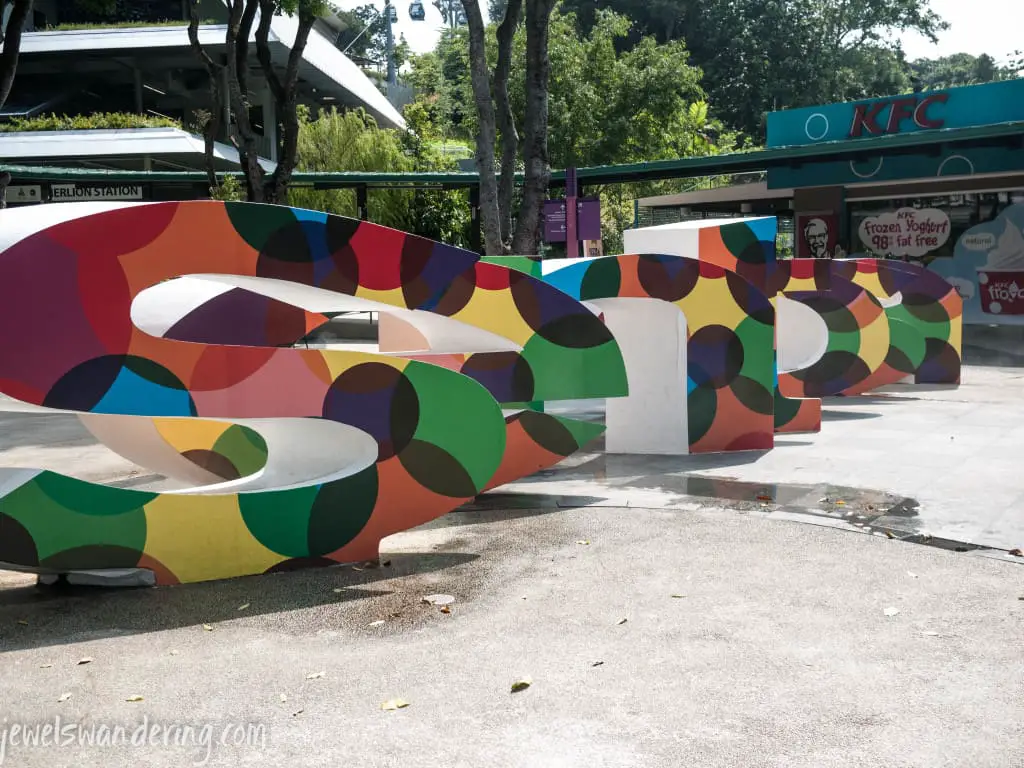 Resorts World Sentosa has various restaurants, so there is definitely something for everyone!  And oh, would you believe it.  The kicker is that we went to the WRONG aquarium….! As we go to Din Tai Fung, we started seeing signs leading us to the aquarium.  Um, yeah, total FAIL on our part! The proper aquarium is nearby to Universal Studios and is the larger aquarium.  We were tired at that point and couldn't be bothered to pay $32 to get in.  So, if you ever go, make sure you head to the right aquarium!!