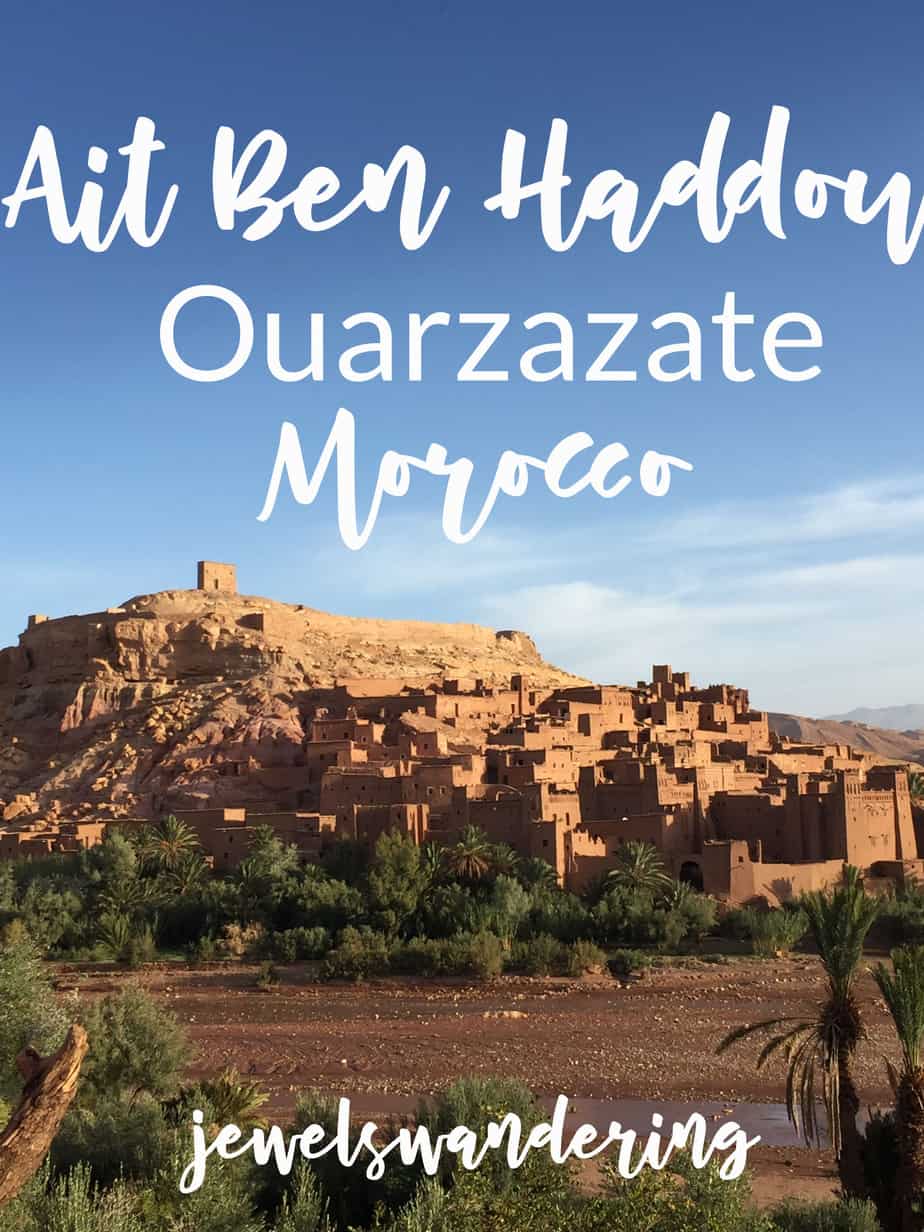 How is everyone? Staying up late watching the World Cup is wreaking havoc on my sleep schedule, but it's worth it! And actually, a couple of nights ago while watching the Portugal vs Morocco game (two of my favorite countries EVER), I got inspired to start finishing up with my Morocco trip. I mean, who even remembers I was in Morocco besides from me anymore, anyway? Well, let me refresh your memory!! HAHA
I was last at Kasbah Ellouze where we had an amazing night in an actual kasbah! We left bright and early to start our trek to the Sahara but first, we stopped off at the famous Aït Ben Haddou, Ouarzazate.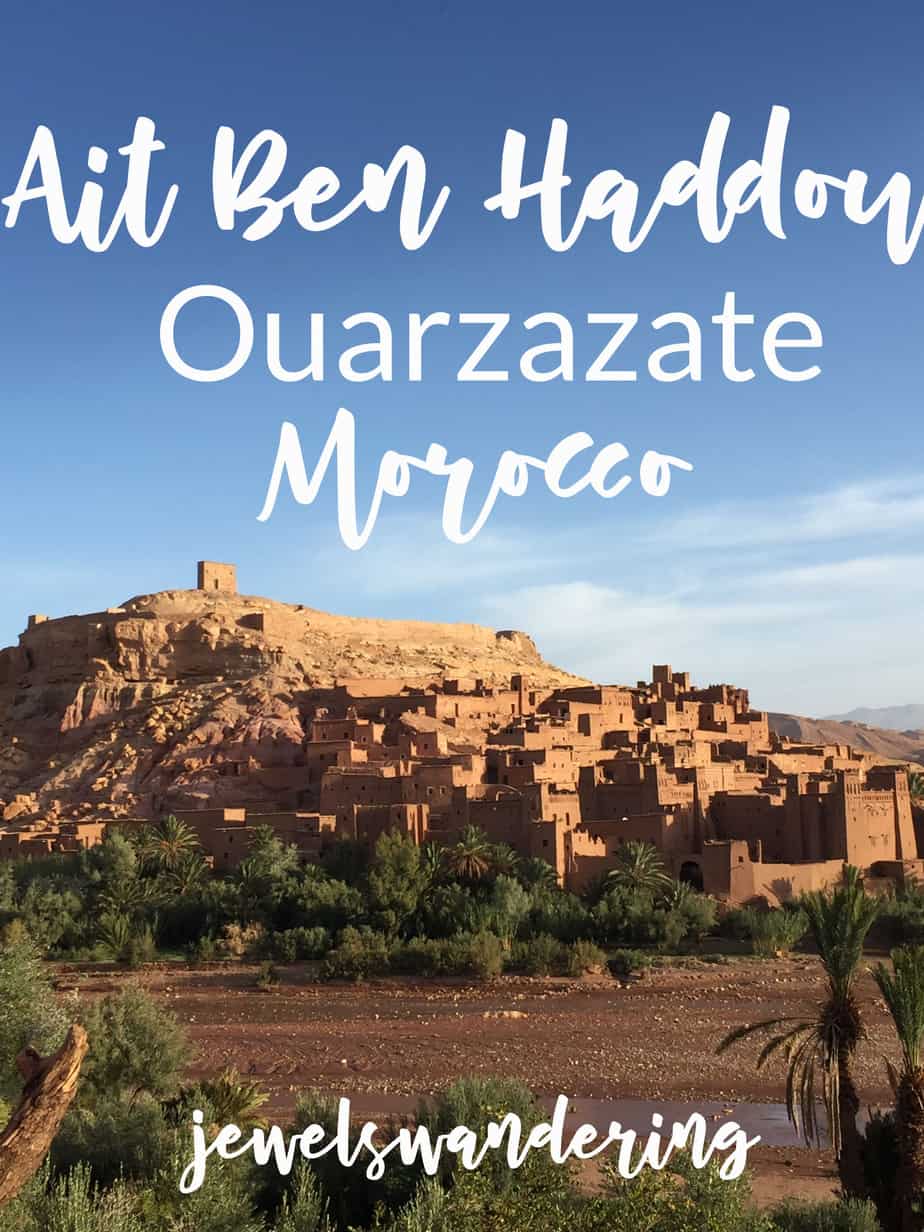 Well, maybe you haven't heard of Aït Ben Haddou, but I'm sure you've seen it somewhere. But let me back up, what is Aït Ben Haddou? It's a ksar – a collective grouping of dwellings, or a fortified village – in the Province of Ouarzazate in the High Atlas Mountains and is also a World Heritage Unesco Site.  So now you're wondering, umm, Julie, I've never heard of this place and where would I have seen it?
Guess what?!?! You're in luck! 😛
Are you a fan of Game of Thrones? The location for Yunkai, the Yellow City, is Aït Ben Haddou! The Four Feathers with Heath Ledger and Kate Hudson; Gladiator and Lawrence of Arabia were all filmed here. So that is your trivia for the day, just in case you're ever at a pub quiz or something! 😉
Moving on… After a fairly short drive, we were dropped off at a parking lot of sorts. I wasn't really sure where we were going at that point to be completely honest. But I got out of our Jeep and started following the others as we walked down the path.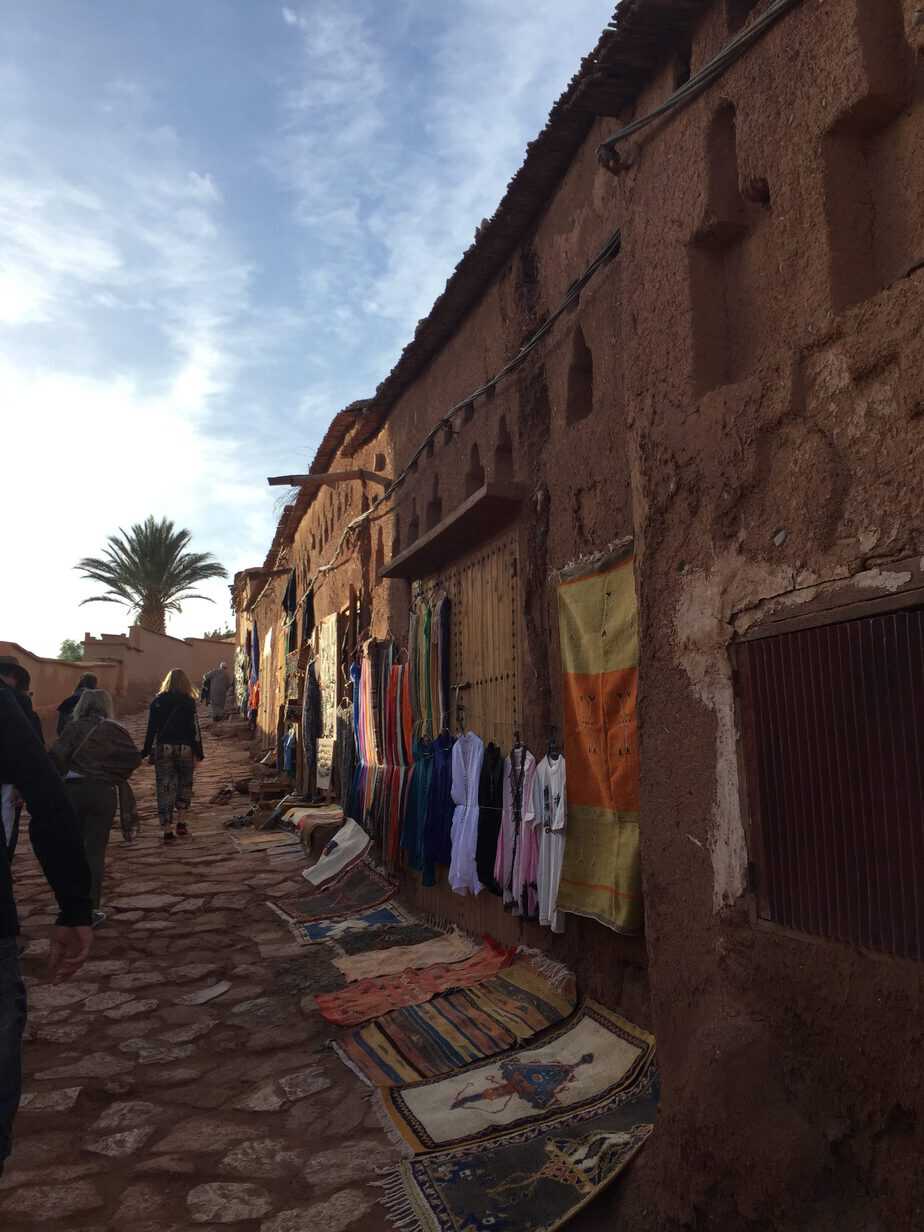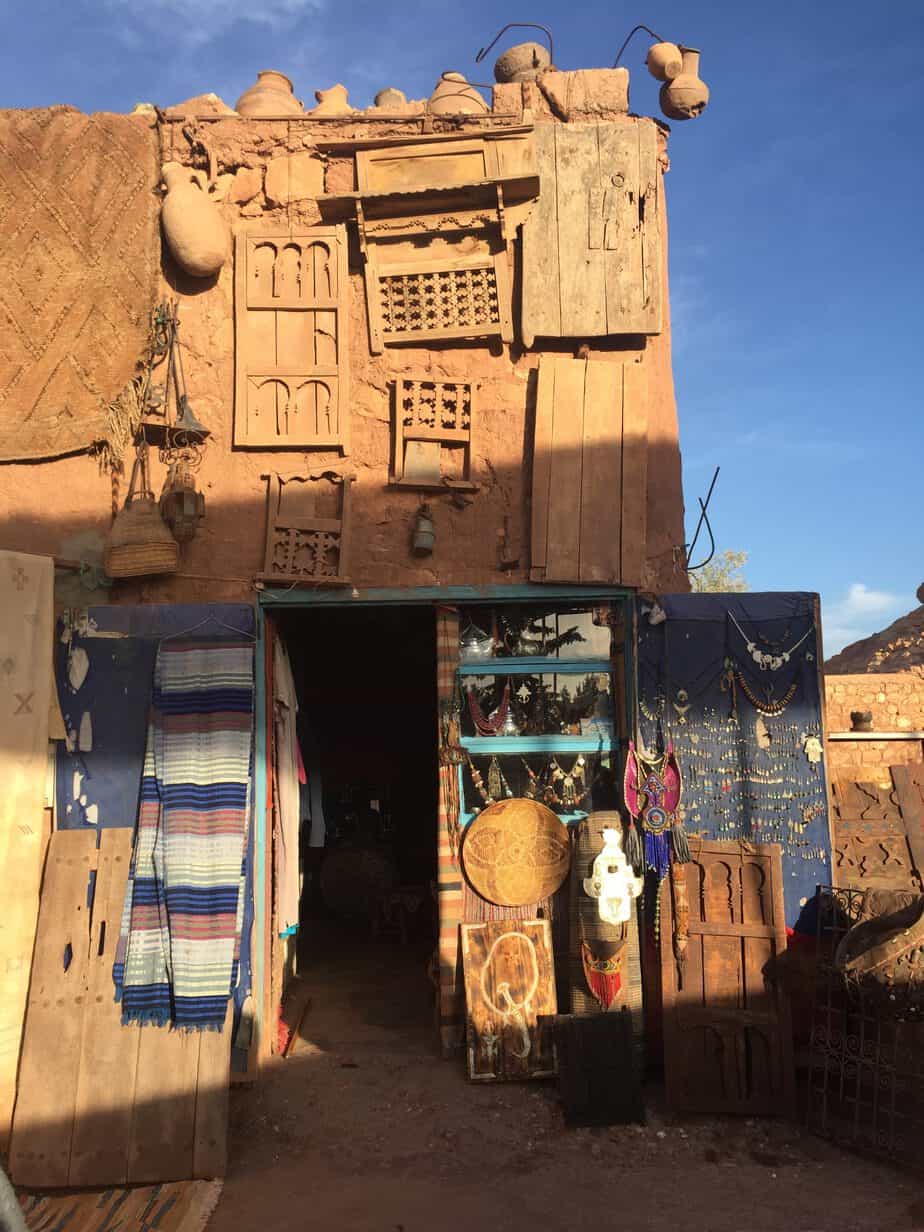 It wasn't a long walk until we were greeted with such an incredible sight.  Beyond that tower is the famous ksar of Aït Ben Haddou.
I mean, how cool is that? We walked down the path until we were in the river bed. I was trying to get as close as I could, but sadly, we did not have the time to go in. I really wish we had had the time to go and explore inside the walls. I guess gives me a reason to go back and honestly, I would LOVE to go back.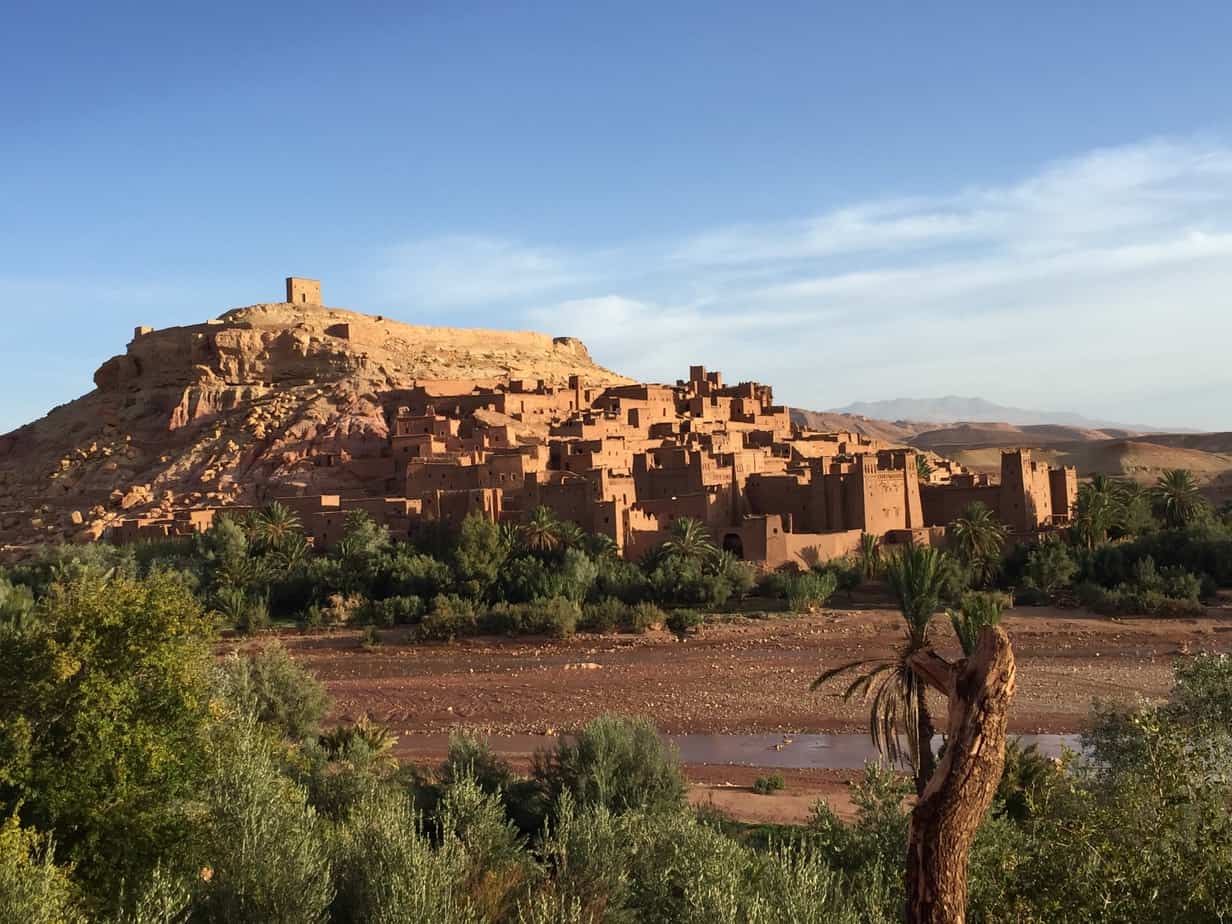 I did cross the river bed and I was greeted with some what I think were wild dogs? Or stray dogs, in any case. They were in a pack and I wasn't sure how friendly they were, so I kept my distance. At one point, I even thought they were going to start chasing me. HAHA
The group was calling me to turn back so unfortunately my time here was quite short. A little teaser, if you will. If anyone wants to go and needs someone to go with, HI! I'm Julie! 😉
And then we were back on the road. Sahara or bust!
Have a great weekend, everyone! I hope I've inspired your daily dose of wanderlust for the day! <3