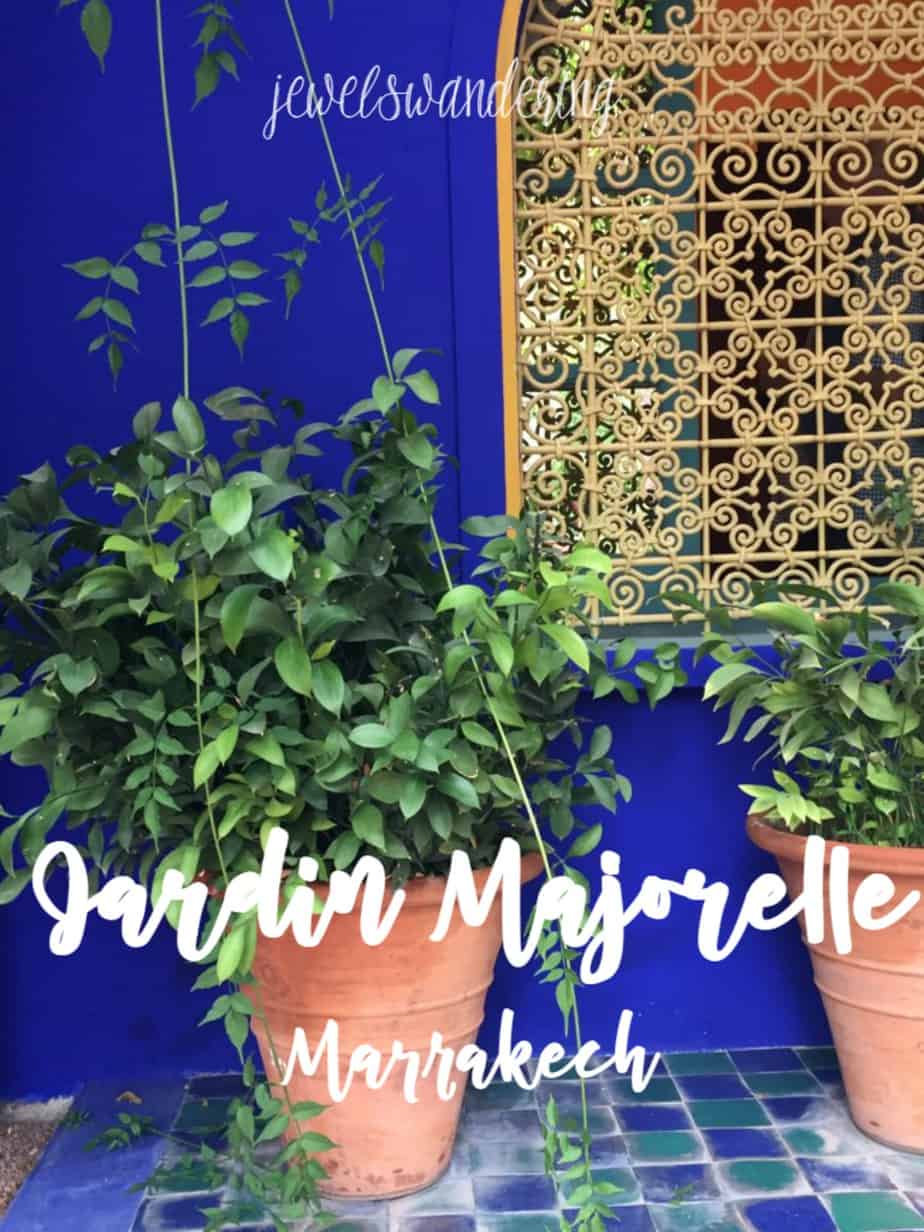 Happy Wednesday! Today, I want to take you to the Jardin Majorelle in Marrakech.  When I was looking for places to visit aside from the souks, Jardin Majorelle kept popping up. And even my friends who have been to Marrakech definitely told me I had to go. So I went.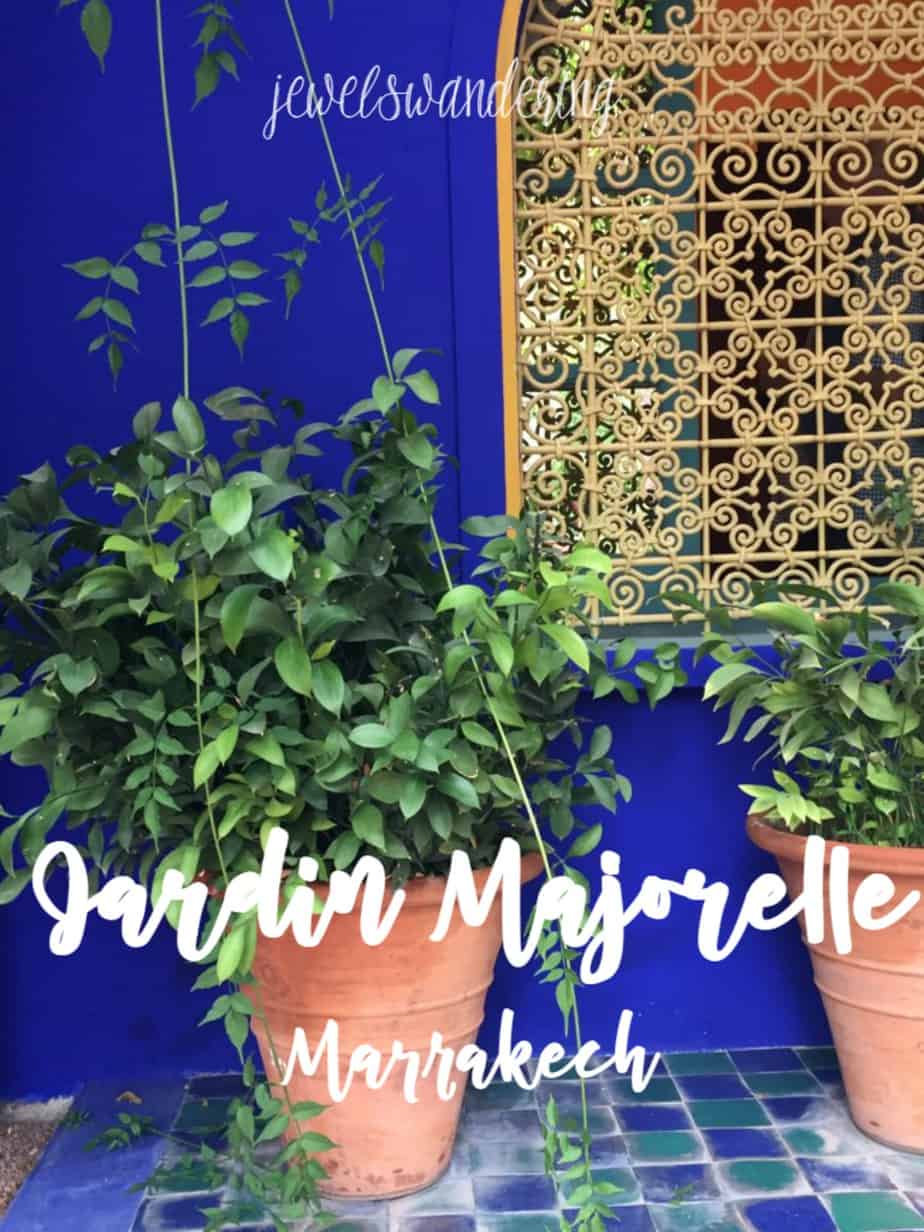 The Jardin Majorelle was a labor of love by the French painter, Jacques Majorelle.  He created this beautiful oasis inside the chaos that is Marrakech.  Inside these gardens, you can find a sense of calm away from the hustle and bustle.  Well, actually, I can't really say it's that tranquil in there anymore because it's overrun with tourists – myself included! 😉
Well, the notable thing about the Jardin Majorelle is the slightly Moorish, slightly Art Deco-ish house you will find inside that is painted this brilliant, vibrant blue.  Today, that blue is known as the Majorelle blue.  And well, this beautiful garden definitely became quite well known back then but unfortunately when he had a serious accident, he had to go back to France.  After that, the gardens were in a state of disrepair and he had to sell it off.  If you want more info, go check out their website here. 
Can you spot Leroy among the tourists? 😉
Luckily for the fate of Jardin Majorelle, Yves Saint Laurent and Pierre Bergé were quite the fans and saved it from being torn down by buying it in 1980. Hurrah! 
Off we went to go see the memorial for Yves Saint Laurent. But before we got there, taking in the sights of this lovely garden.
And ta-da! The memorial… Are you ready? 
What do you think that memorial is of? My guess is that it's some kind of cactus? I mean, the garden is of cacti after all. Really tall ones! And of different kinds but I'm no cacti expert. 
And that's what happens when you take pictures with the sun right over your head. Ha! But I did think this cacti garden was pretty damn cool, if I may say so. What do you think? 
See that blue? That's the Majorelle blue. Isn't it gorgeous?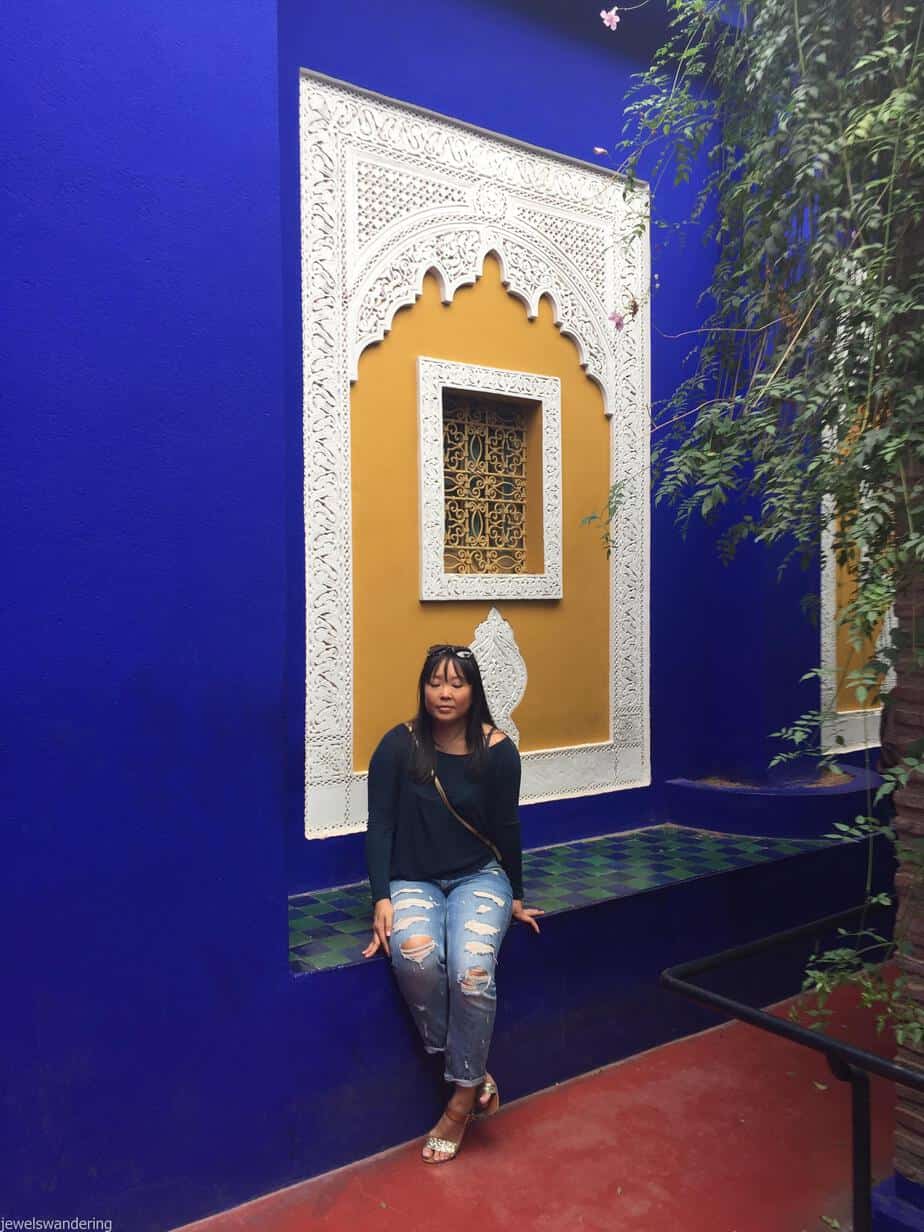 Me taking it all in. Or rather, I just blinked. HA.  There is a small Berber museum on the premises which gives you some background information on the Berbers – the original inhabitants of Northern Africa – and how they lived; their ornaments and jewels; costumes and finery. It's all pretty interesting to see though there are no pictures because you're not allowed to take any in there. You do have to pay a little entrance fee of (I think!) 35DHS which is like $3.50.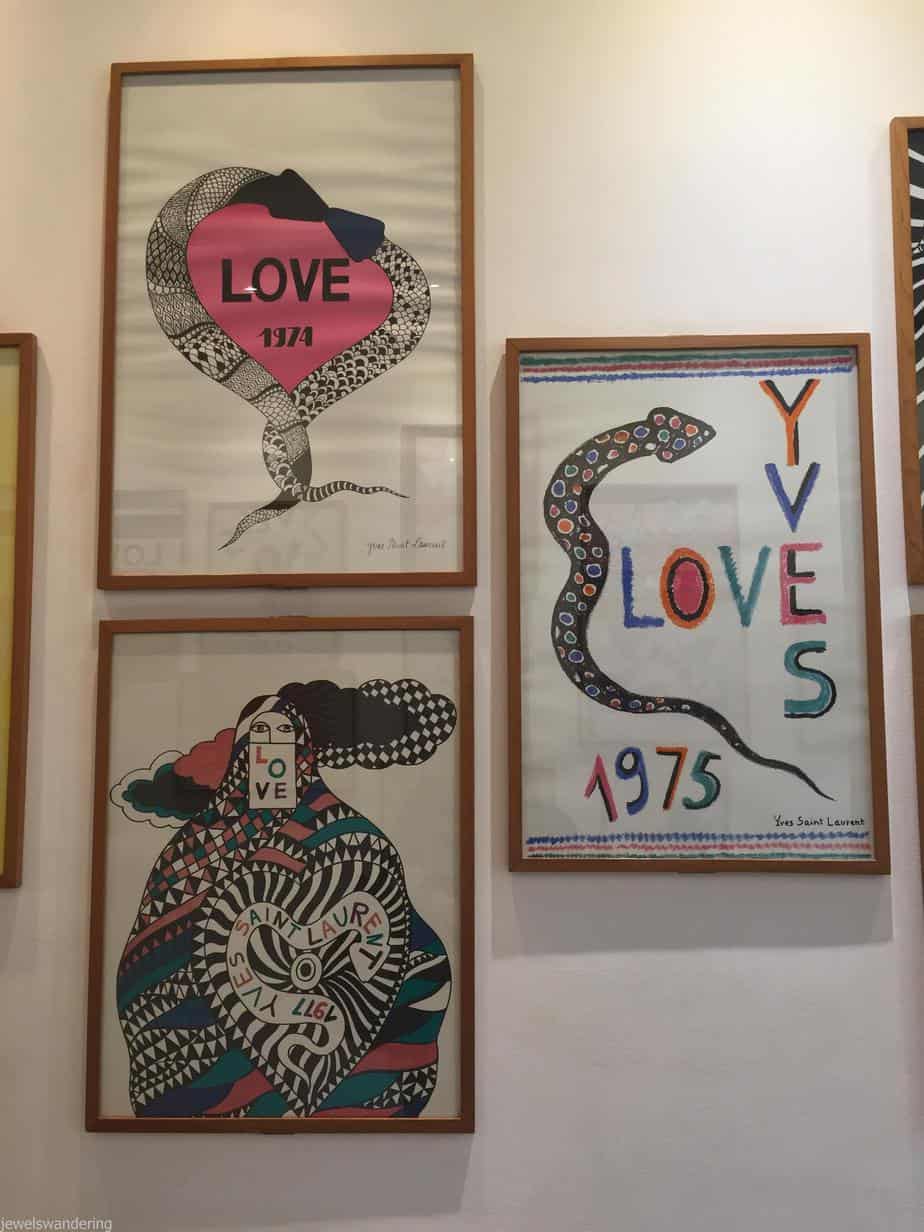 There's also a small tribute to the famed LOVE prints by YSL and a little souvenir store.  They had some beautiful things in there but I did not pick anything up. 
Now, do I recommend you going to the Jardin Majorelle? Absolutely! It's a beautiful garden but it is quite busy in there. So do be patient as there are so many people trying to take selfies. HA.
The Jardin Majorelle is not in the Medina but it's not a far taxi ride, maybe about 10 minutes? Do expect to pay about 40Dhs from the Medina if you're on the Western side. And trying to get back to the Medina, there will be taxis waiting but do negotiate on the fare as they will try to overcharge you.  The taxi we took tried to charge us 200DHS to which I said no way! Finally we settled for 70DHS.
There are cute boutiques around the area as well, so do have a little looksie!