One of the activities B and I had planned on doing in Mauritius was zip lining and Casela World of Adventures is the place to go.   We were excited to finally have the chance to go after Typhoon Vongfong derailed our plans in Guam, but just as well, the zip lining at Casela looked so much better than the one in Guam.  Casela offers a variety of activities – canyoning, canyon swing, quad and buggy cars – and really you can just spend the whole day there if beaches are not your thing.  They also have a nature park where you can experience a mini safari, see some lions and an aviary section with many an exotic birds.  And you might as well go and take advantage of it all as you have to pay the park fare anyway if you want to do the adventurous activities.
The group of us headed up to the mountain where they gave us our harnesses and gave us a brief talk on what not to do. There was another ride further up the mountain and we were off!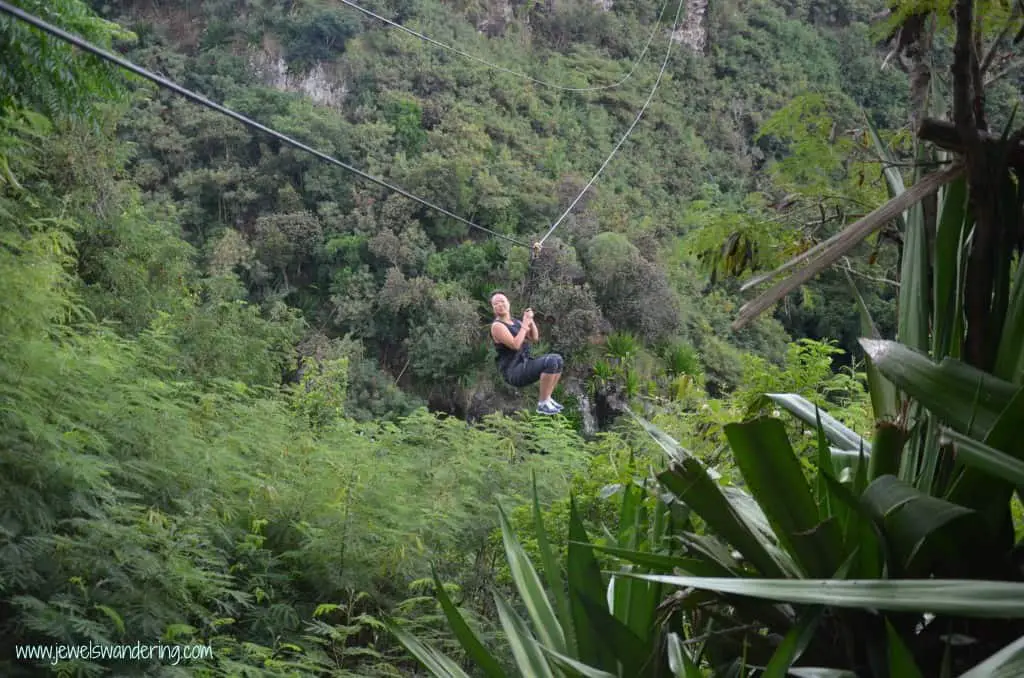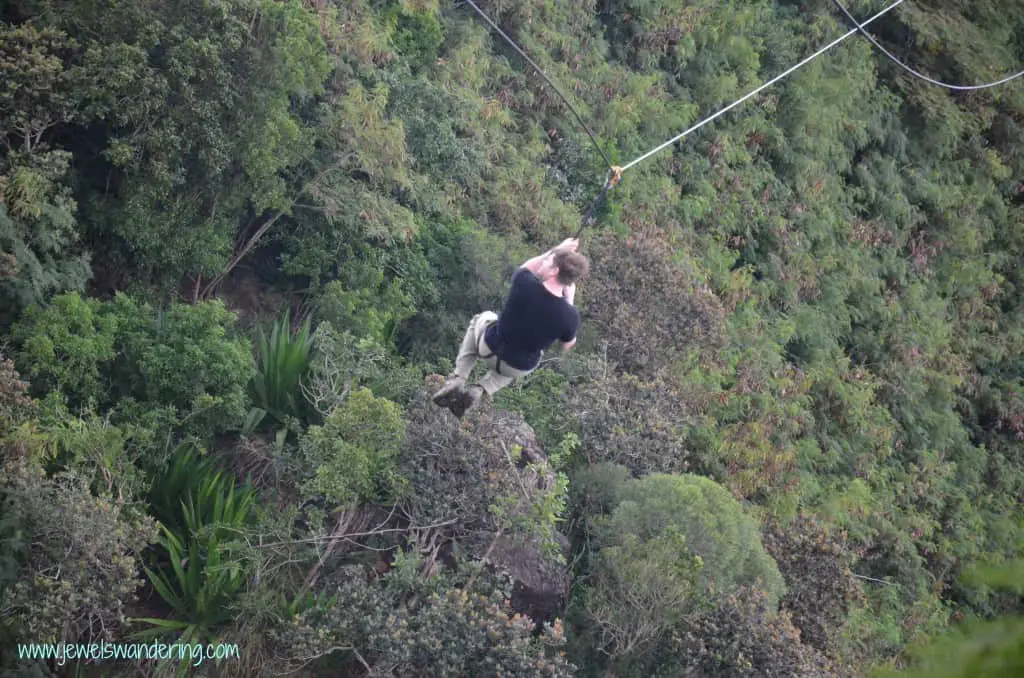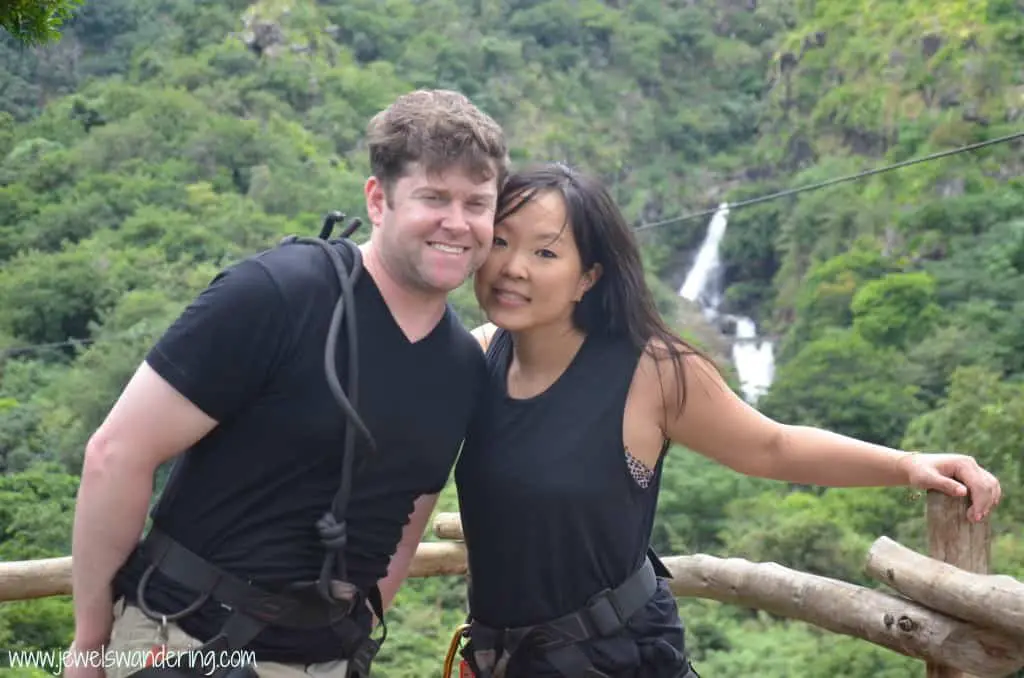 In total, there were about 4 or 5 different lines down, with the last one being the longest.  It was fun, but I was expecting it to be slightly more exhilarating and man, those harnesses were not comfortable at all.  But all in all, we both had a good time.  It was a shame that we weren't able to book in for the rock climbing/rappelling down but I guess that gives us a reason to go back…!
After the zip lining ended, we took advantage of the park and wandered around the grounds.  I won't bore you with every bird we saw, but these two were my favorites..
We grabbed a late lunch and walked around some more but we were getting tired so we skipped the mini-safari portion of the park and called it a day.  If you go, definitely book in advance.  You can usually do it through your hotel or online if you're a planner.  All in all, it was a really fun day and I would definitely recommend it!
Have a good weekend!!