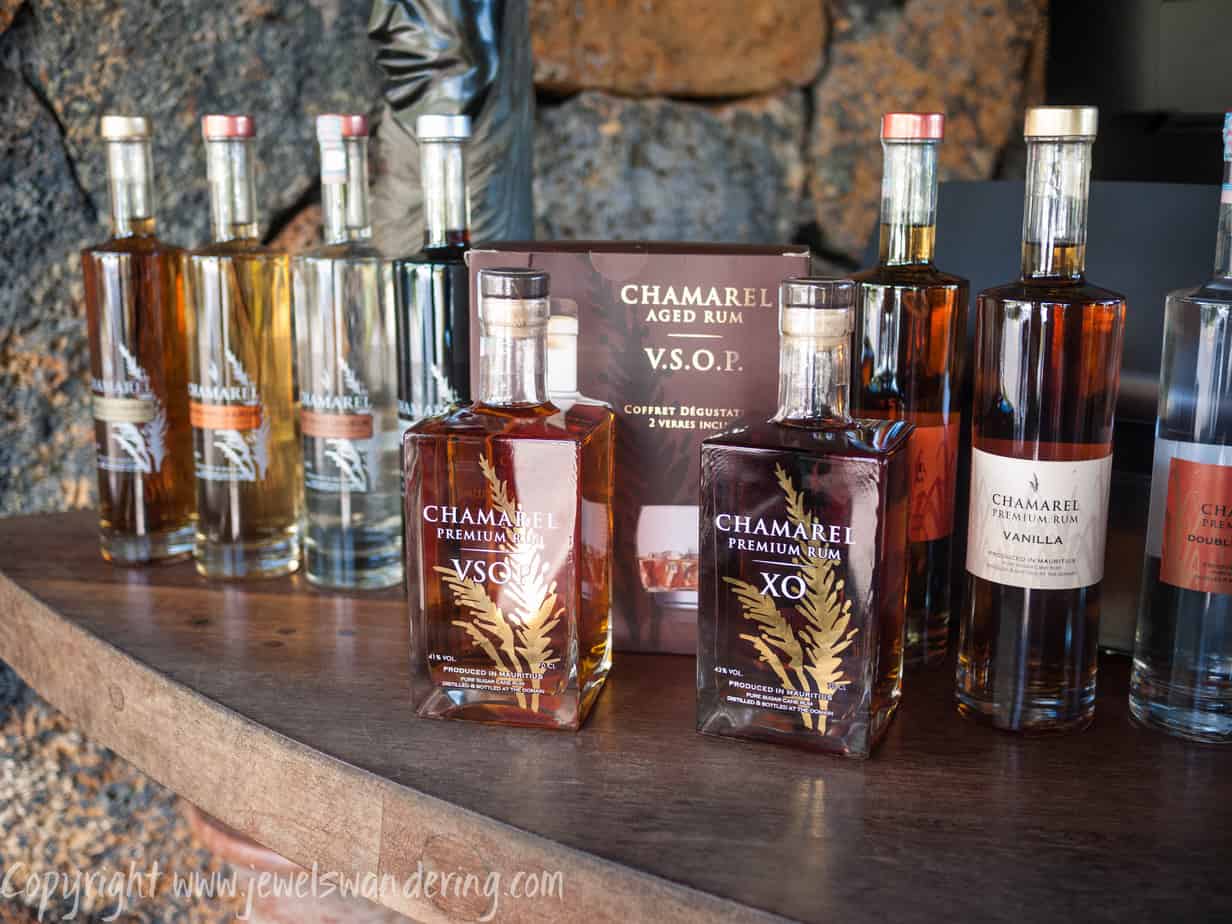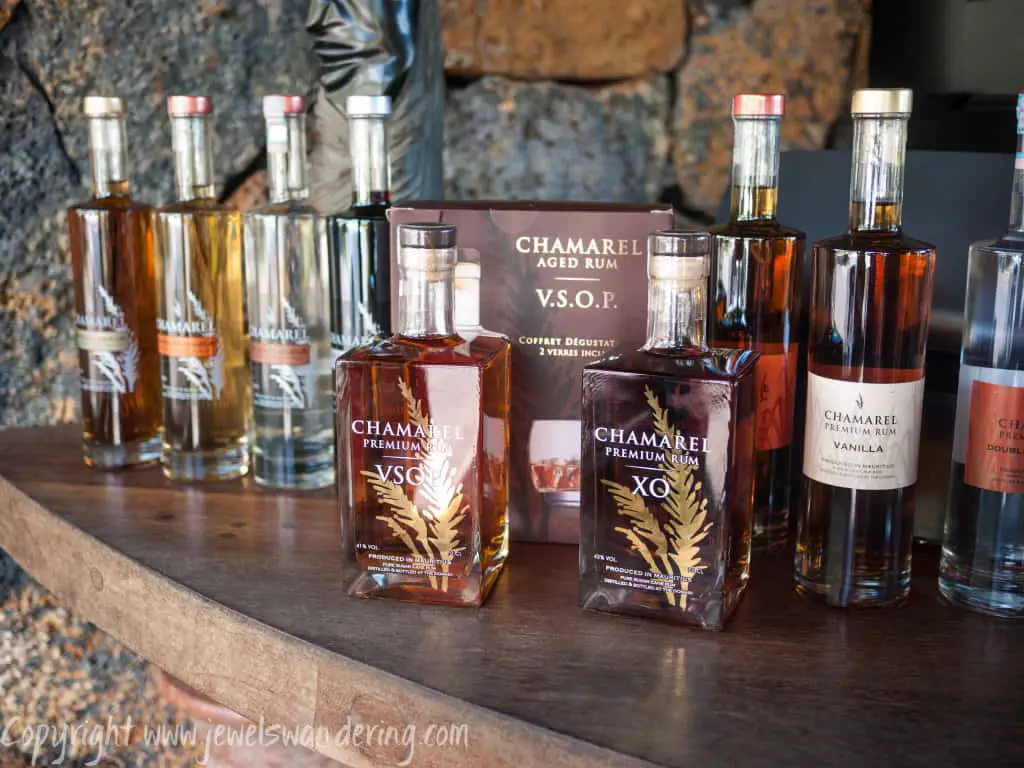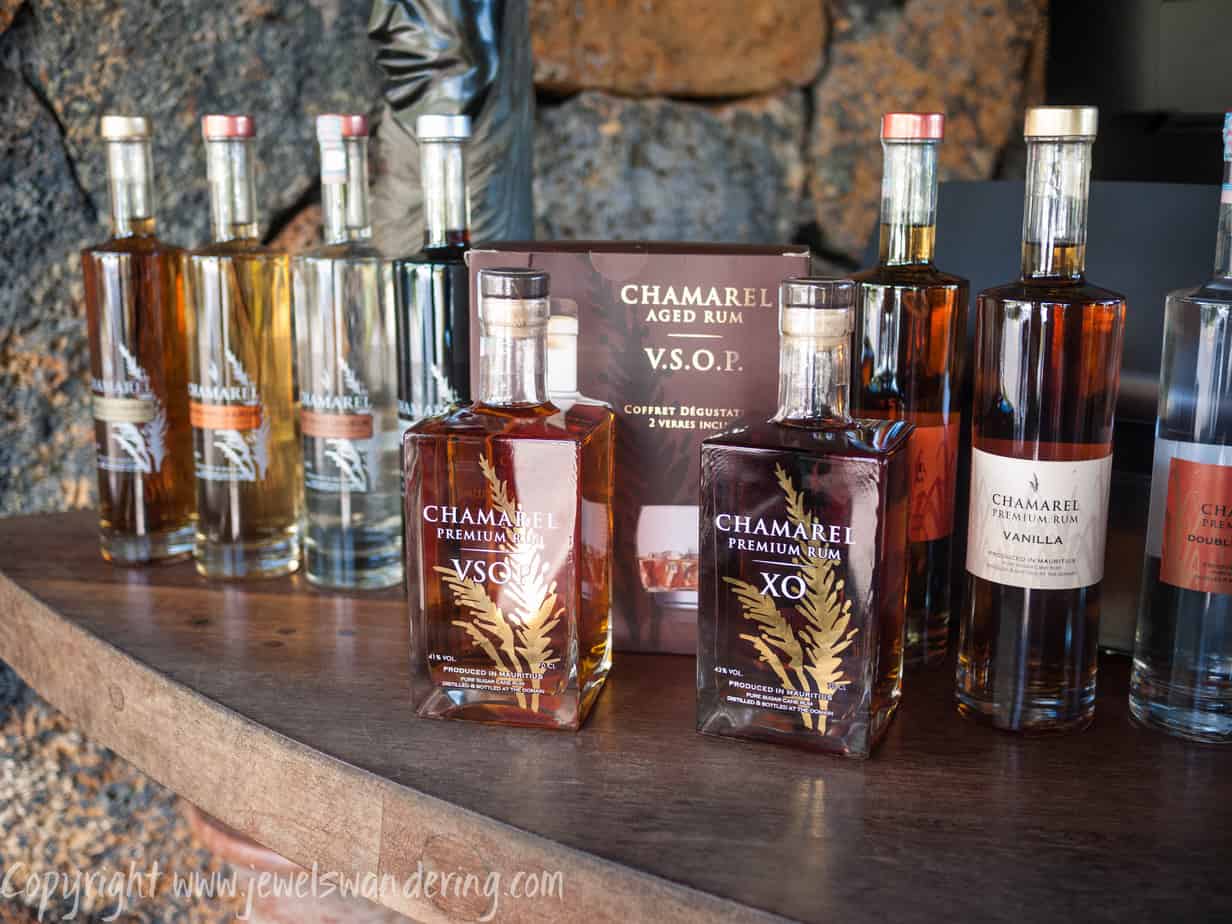 When I was talking to my Mauritian friend about what to do in Mauritius, he suggested we go take a tour of a rum distillery – Chamarel.  And well, B and I both like a little rum, so it was a no-brainer!  Just to backtrack a bit, the thing we quickly found out about Mauritius is that cabs are a bit expensive.  The night before, our taxi driver gave us his business card as his prices were lower than an official taxi.  At that point, we didn't realize that most tourists who don't rent a car, rent a taxi driver for the day to get around the island.  The island is a lot bigger than it looks and getting around takes a lot of time.  He told us that  if we wanted to take a tour of the island, it would set us back 2000 Rupees (about $60) for the day and if we wanted to book him to take us back to the airport it would be 1300 Rupees versus the 2000 Rupees the hotel taxi would charge.   So on Monday we called him up and he set us up with another driver who was free for the day.
We took off to the Rhumerie de Chamarel and pulling up to the place was just so stunning.  I loved the pavement lined with baby palm trees (they're my favorite tree!!) as you walk towards the plantation.  The great thing about this tour is that you don't have to book in advance like the other activities we wanted to do, so you can just rock up at your convenience.  The tour itself lasts about 30 to 45 minutes and is well priced at about $10 per person.  And that price also includes a tasting of 7-8 of their rums/liqueurs, hello!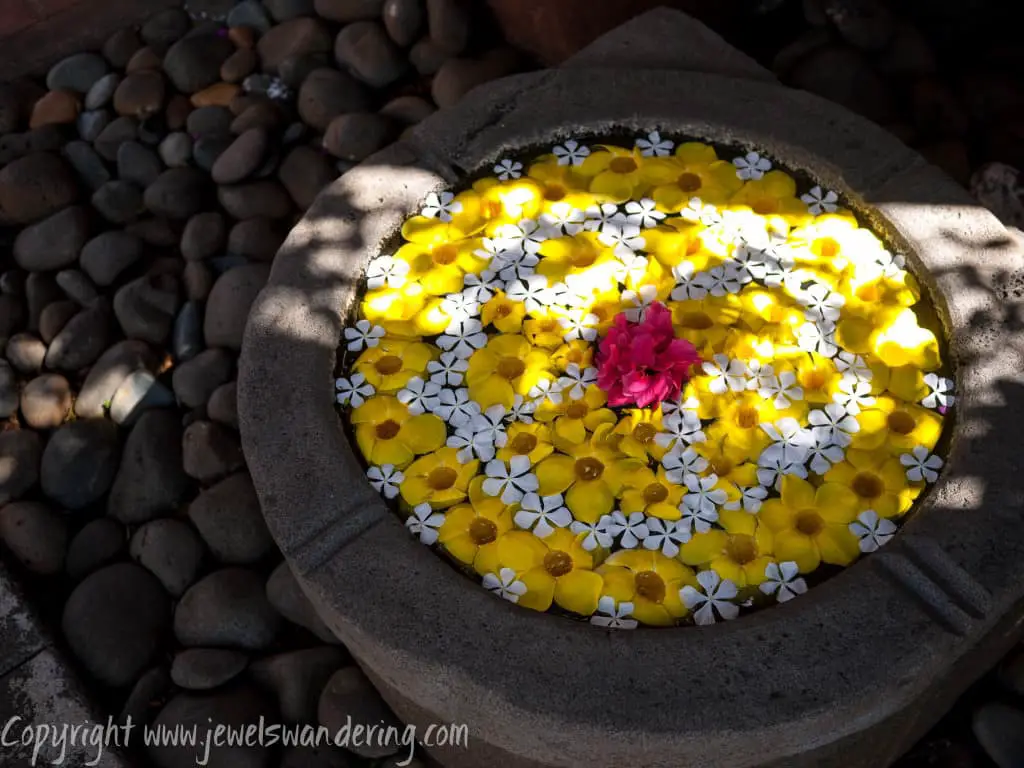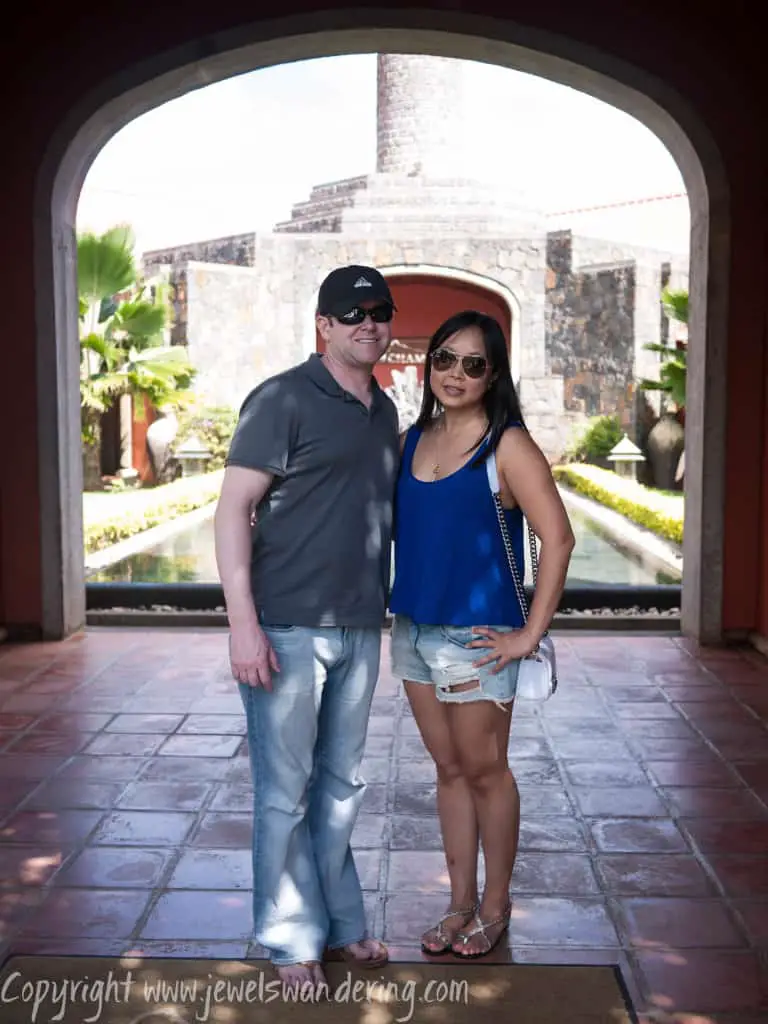 Unfortunately for us, they were not harvesting the sugar cane as the season was over, so we couldn't see the machines actually working.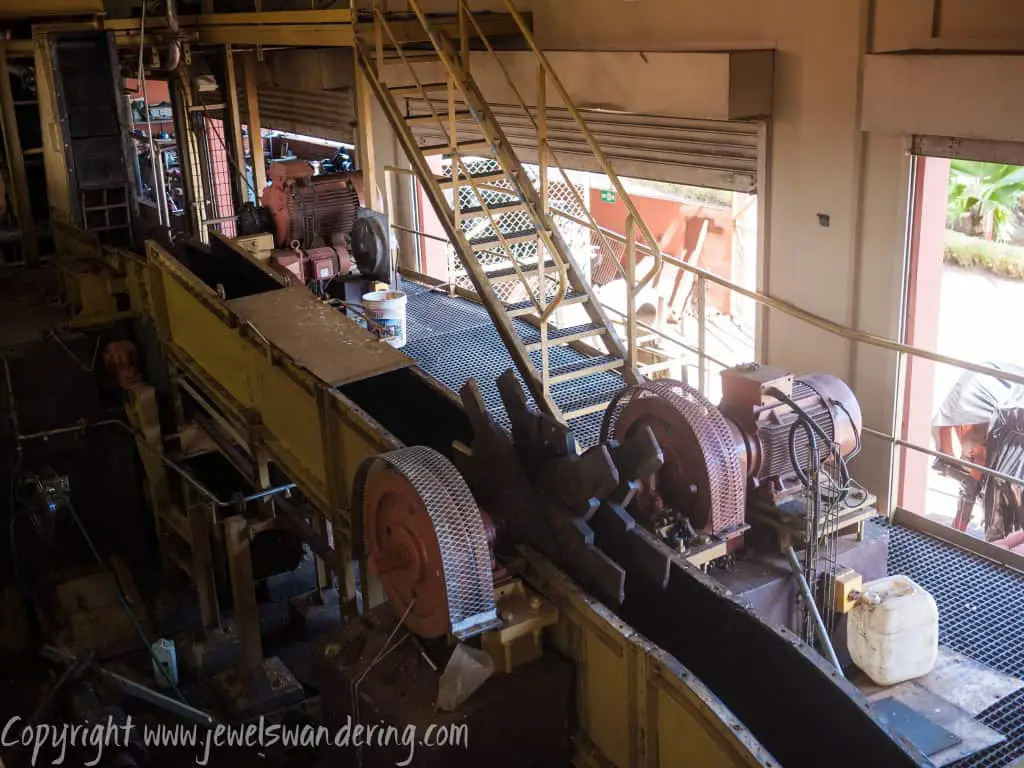 The sugar cane is processed and broken down so that it can be placed in the vats where its fermented and where the alcohol comes from.  It then goes through a distillation process, and you have the choice of either distilling it once or twice.  A double distillation will result in a smoother rum.  The below pictures is where the magic happens.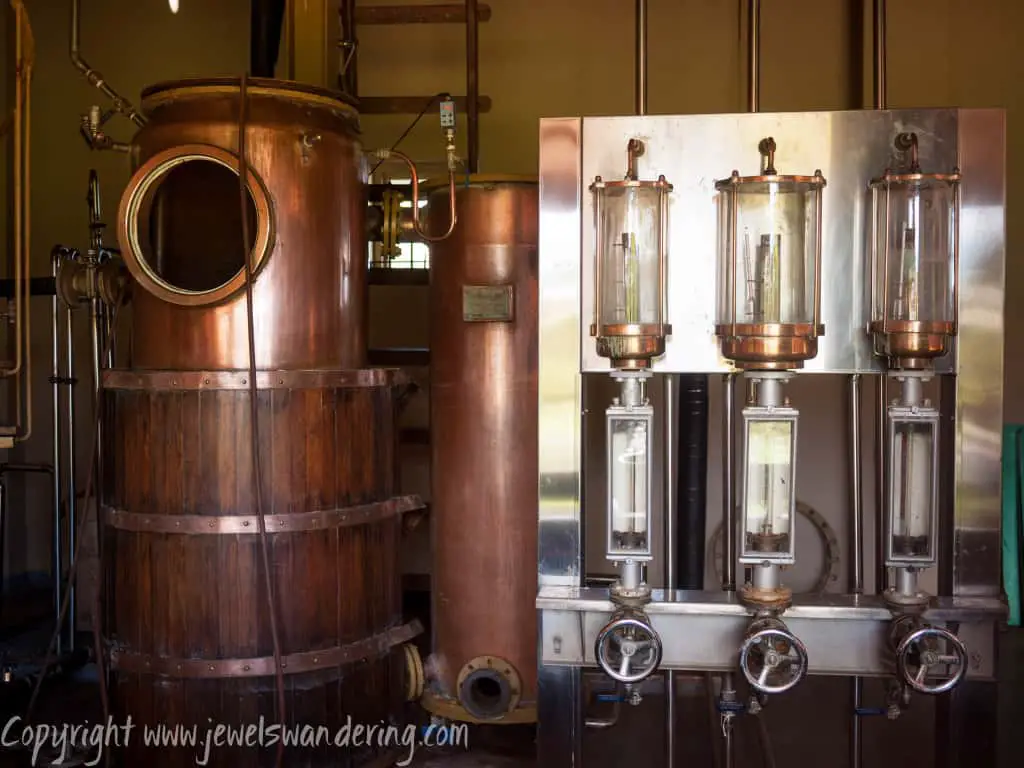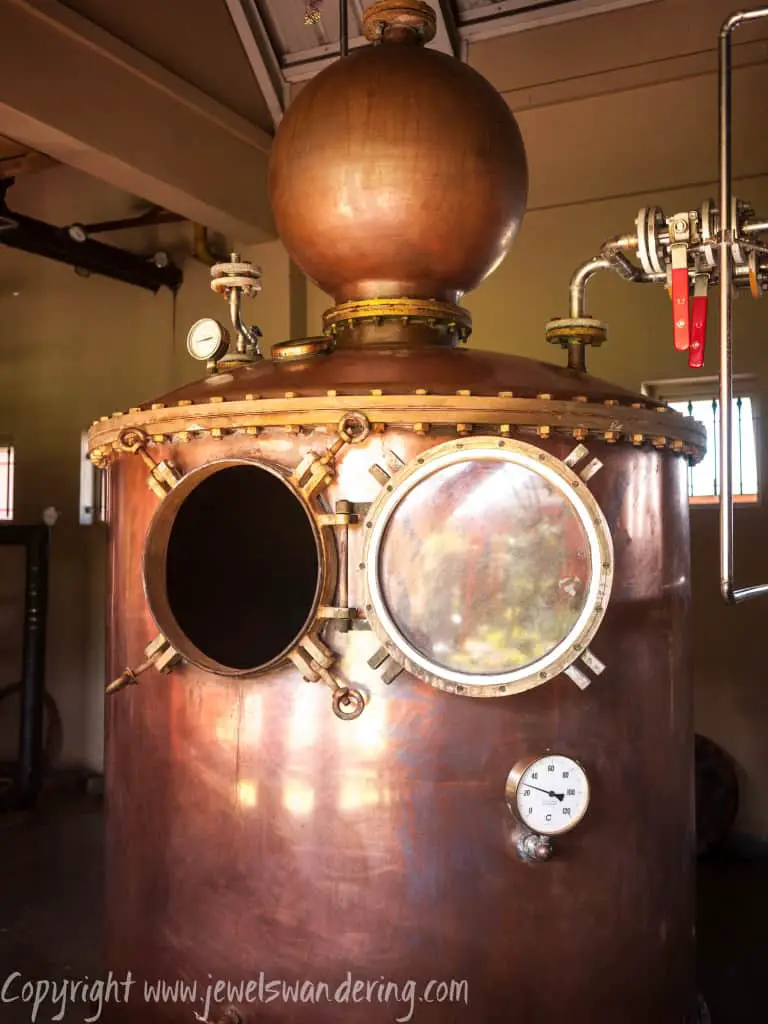 With that the tour was over and it was time to start with the tastings.  I didn't take any pictures at this point, I was busy trying their rums.  And let me tell you, I definitely got a bit tipsy afterwards! We tried 8 rums, I only tried 7, I couldn't handle the last shot, but you're essentially drinking 7-8 shots of rum within a 20 minute period. I think I help up ok!  Their coconut liqueur was quite nice, tasted similar-ish to Malibu.  But I really liked their spiced rum.  Come to think of it, not sure why I didn't pick up a bottle?? Dang, schoolgirl error!  After the tasting, we went to the gift shop and I went to town picking up souvenirs for my family and a bottle of the single distilled white rum for me.  It's ti'punch time!
*Ti'punch is what we drank this whole trip. I was introduced to it by my French friend T here.  Its basically white rum, brown sugar and some lime.  Delicious!!