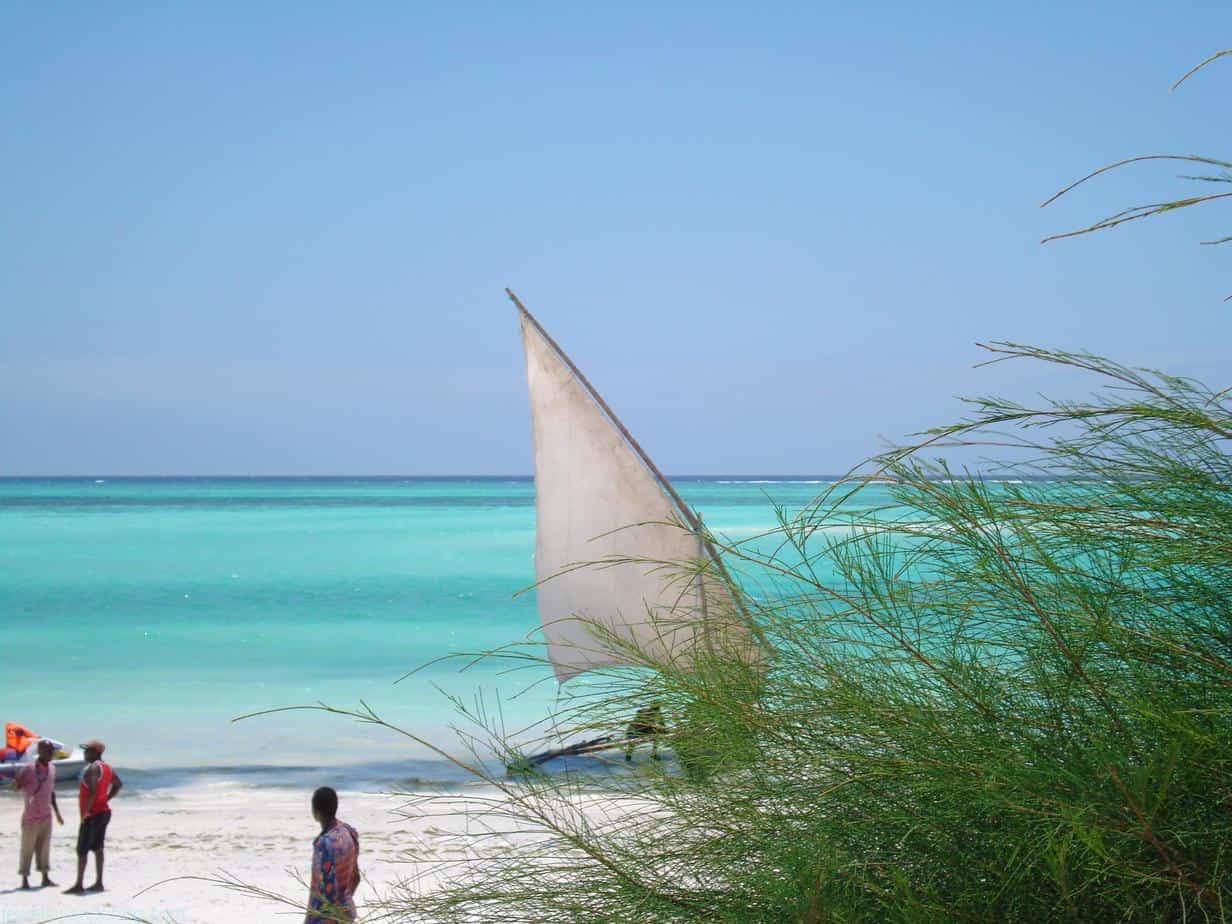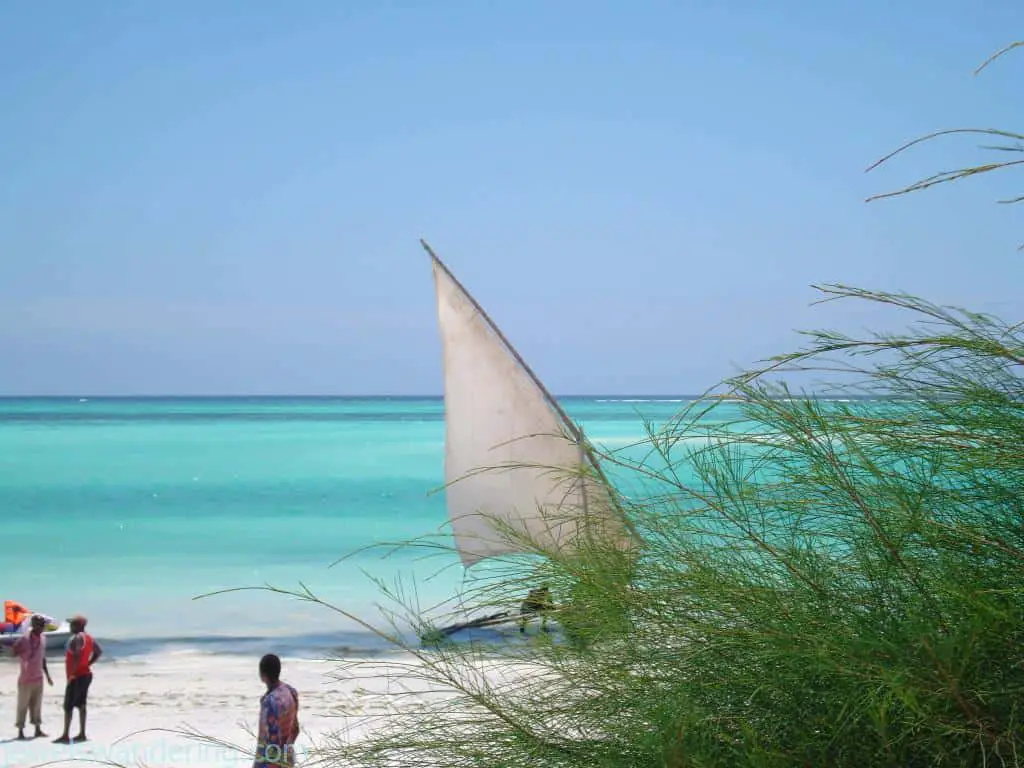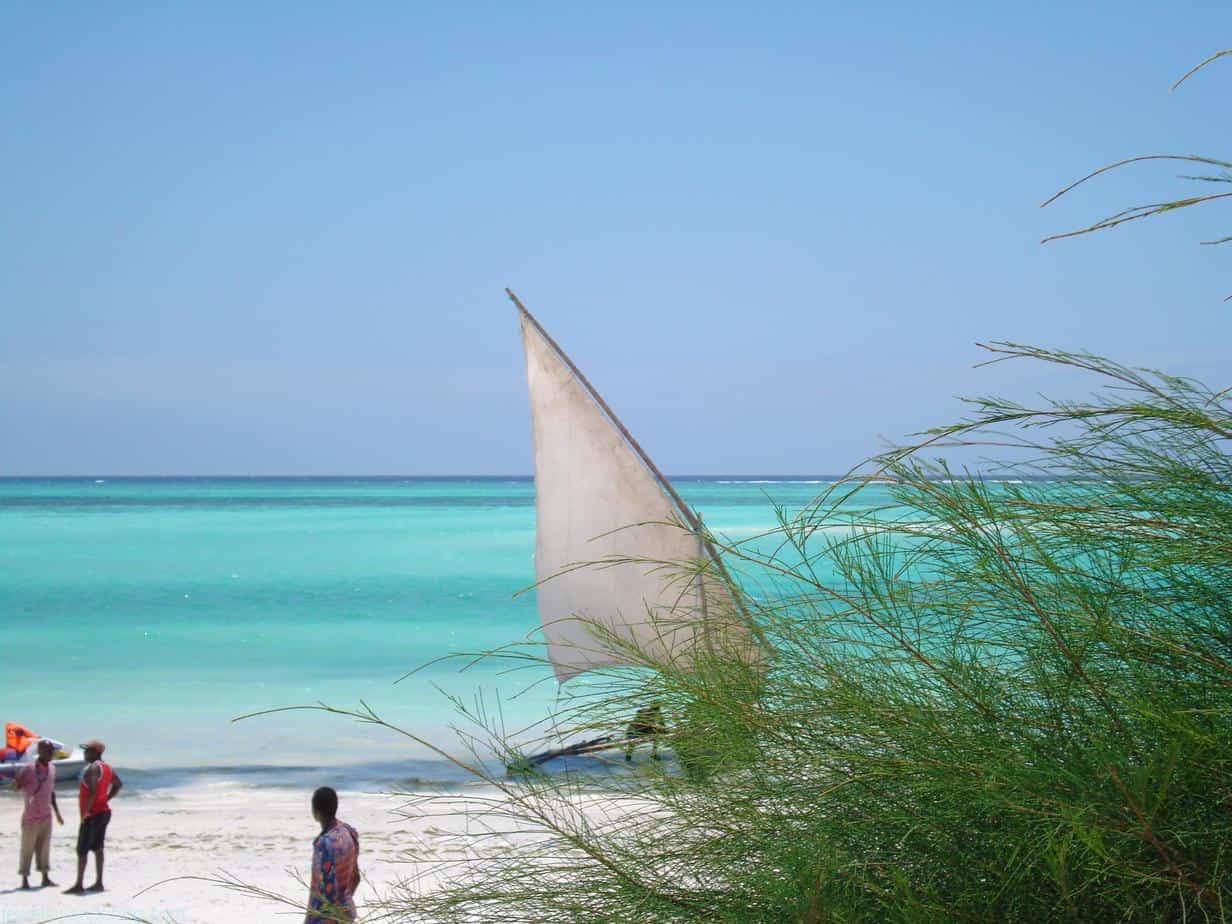 Zanzibar… Even the name sounds magical and exotic, doesn't it?  And let me tell you, it is.  It absofreakinglutely is!  Zanzibar was by far one of the best holidays I have ever been on and it's crazy to think that it was over 5 years ago now.  Time flies, but yet it feels like it was just yesterday… And today I feel like reminiscing and escaping from this tedious day of work.    I close my eyes and I am immediately transported back to the lovely white, silky sandy beaches and I can perfectly visualize the amazing light and vibrant turquoise sea.  Heaven, if you ask me…!
I was actually supposed to take this trip in 2008, but I had to postpone it because the UK Home Office had my passport – I was in the process of renewing my work visa.  So to say I was excited about this trip was an understatement.  A lot of tears were shed back then when I knew I was going to have to postpone it!! And of course, a break up, but that wasn't really why I was crying.  😛  So instead of going on this trip with my boyfriend, I ended up going with my mom.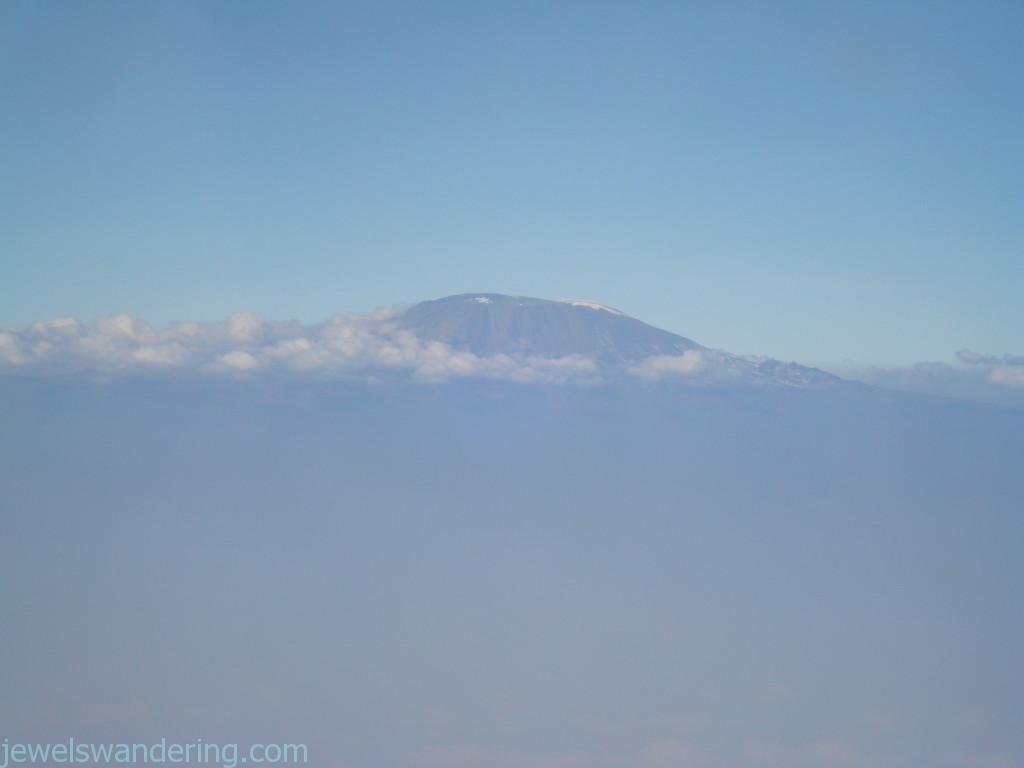 I had been stressed out beyond belief and I think it was just a matter of time before someone padded walls were in my future.  So my mom flew to London and we flew down to Nairobi together before hopping onto a smaller plane to the Spice Island – Zanzibar… Even the plane ride was a thrill as you can see Mt. Kilimanjaro on your way there.  At the airport, we paid for our visa on arrival and got through immigration fairly quickly.  Leaving the airport, our driver was waiting for us and whisked us to our home for the next 6 nights on the North-east part of the island – the Pongwe Beach Hotel.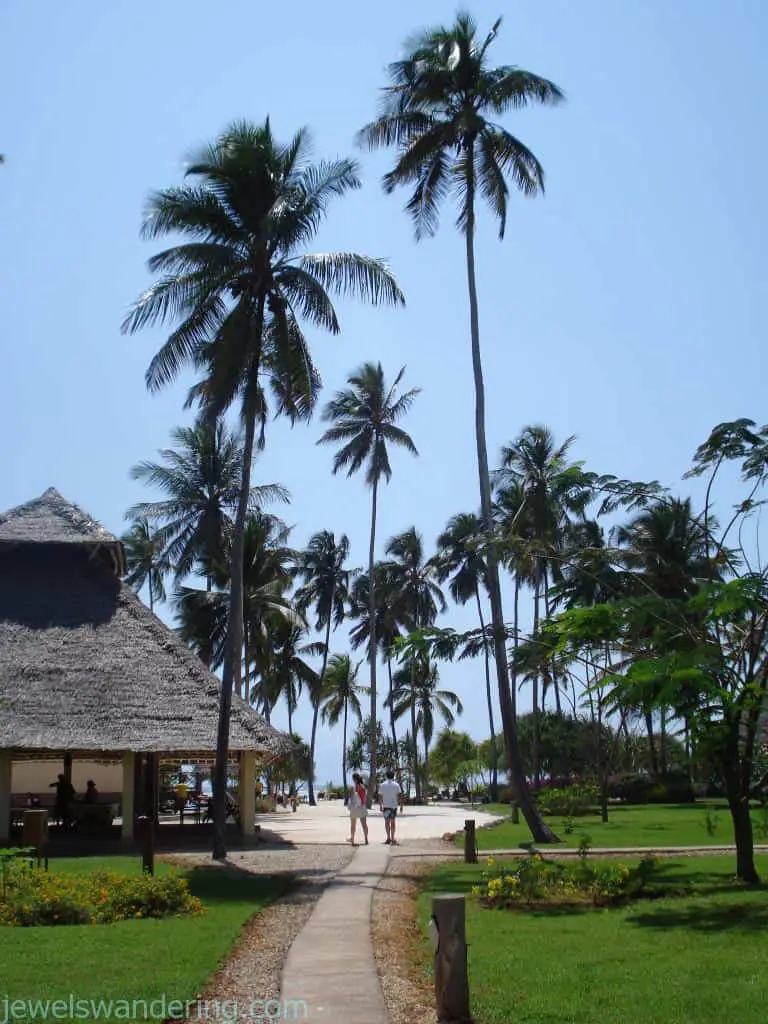 The thing with the beaches in Zanzibar are the beach boys who walk up and down the beach, trying to hock their wares to the tourists in the resorts, so you stay within the grounds of the resort as they are not allowed in and you can have peace.  Not only are there the beach boys, there are,what my friend calls, the dodgy Masaai boys, who also try to make a living selling their goods.  She calls them dodgy only because they weren't tall enough!  As we were there for a good period of time and probably because my mom and I were the only Asians on the island, they were curious to see someone "different" and would flock to us.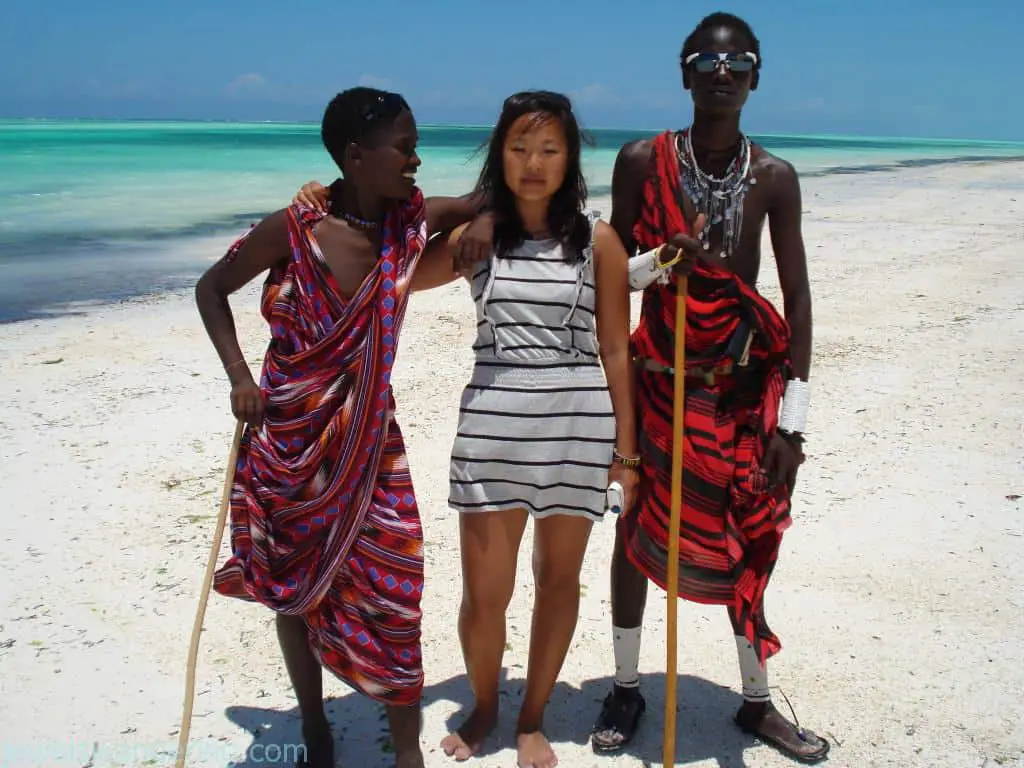 It was sweet that these boys looked out after me, always with a smile in the morning and wanting to chat.  It actually got to the point where I had to avoid them, just to get some peace and quiet.   But one of the shyer boys took me out on a free guided tour"" out to the break, where the coral ends and drops off into the sea.  It was a good hour walk out and I was cursing myself for being barefoot.  But I didn't realize it was going to be such a journey.   And honestly, my feet were hurting from having to step on coral .  When I came back, my mom was flipping out, thinking I had been kidnapped or something!!  Bless him, when I was leaving, he gifted me and my mom some jewelry that he would normally be selling to make a living.  Don't worry, I did give him money for his troubles.
And I'm not going to leave you with just one picture of this slice of heaven on earth…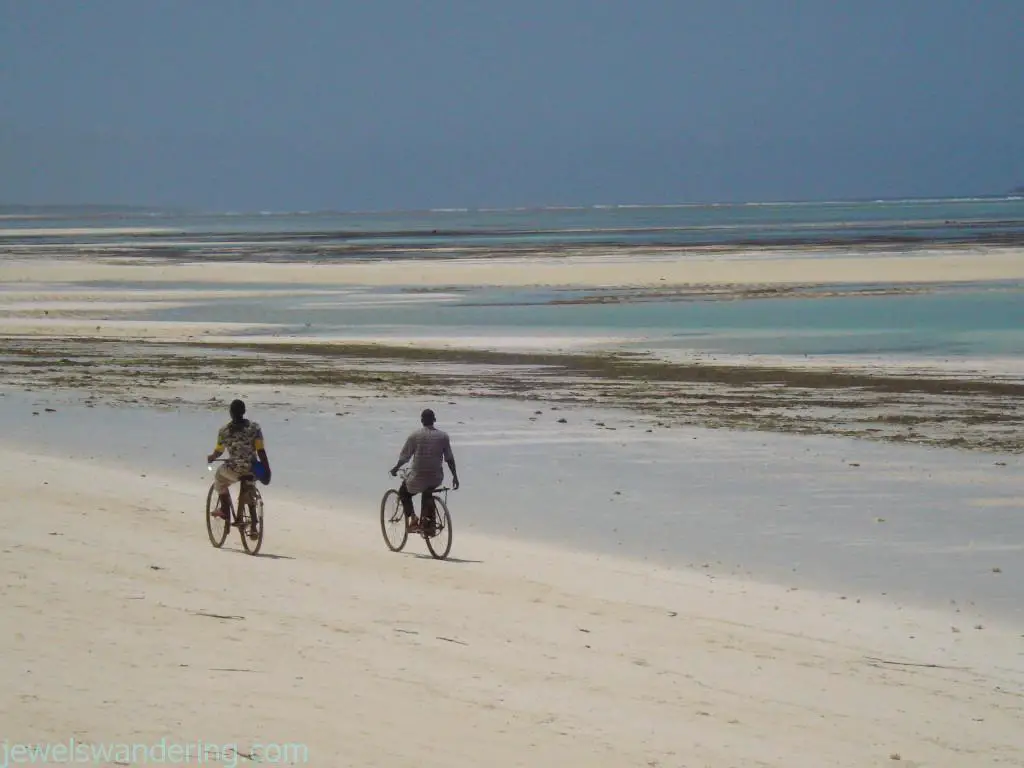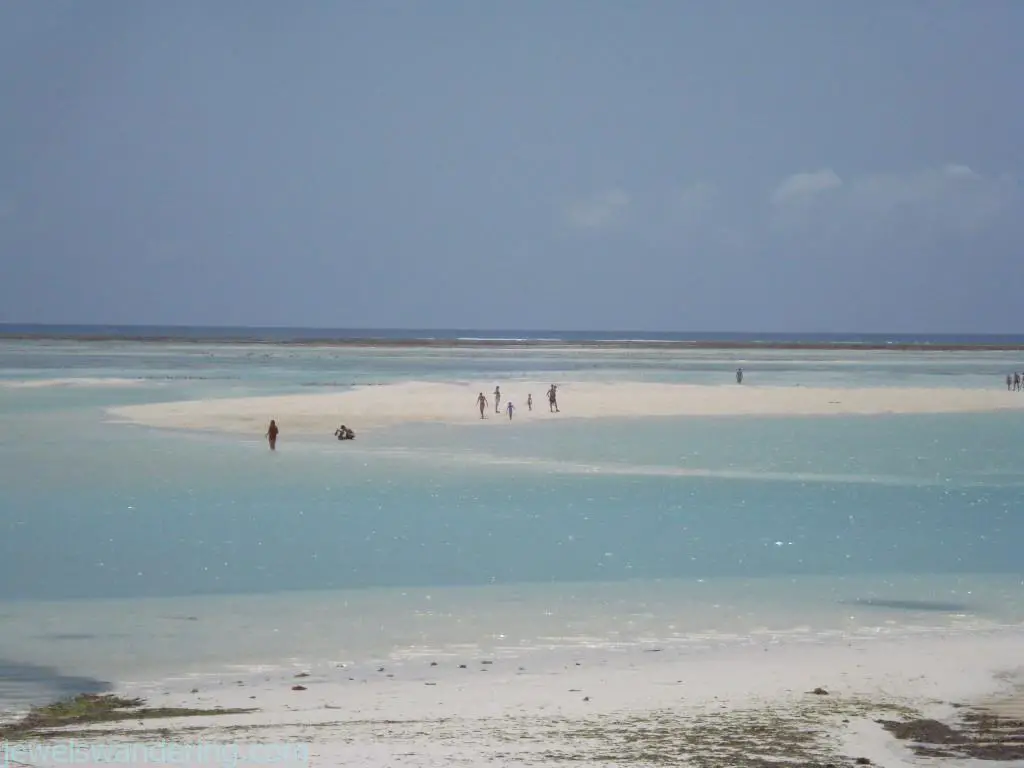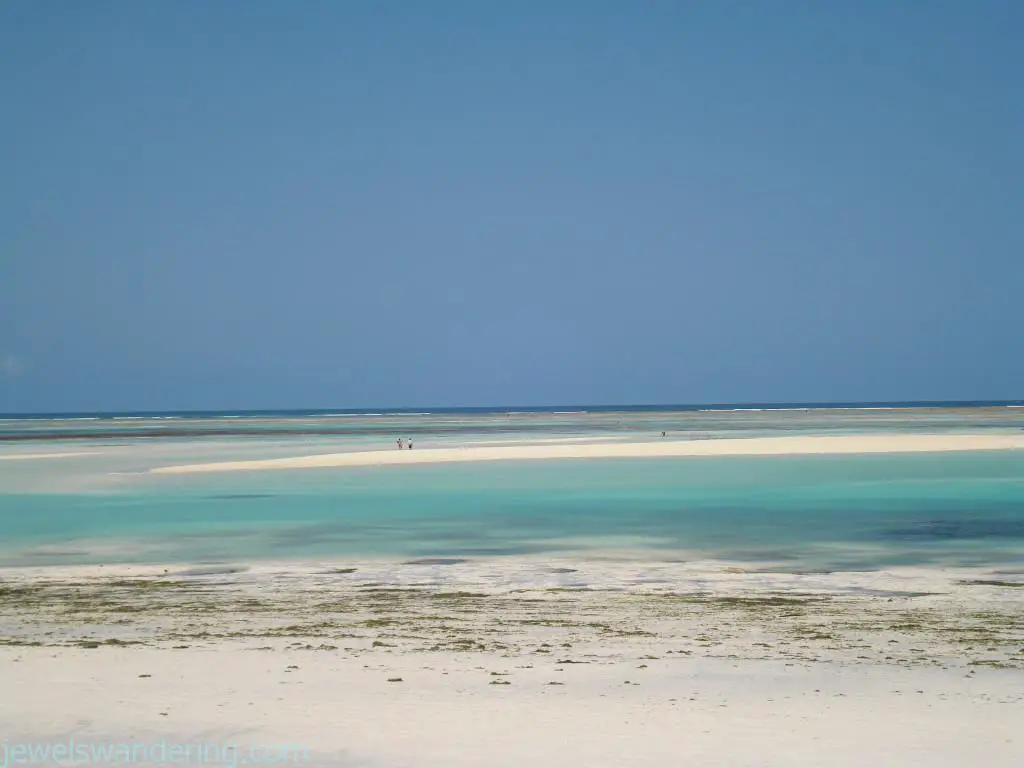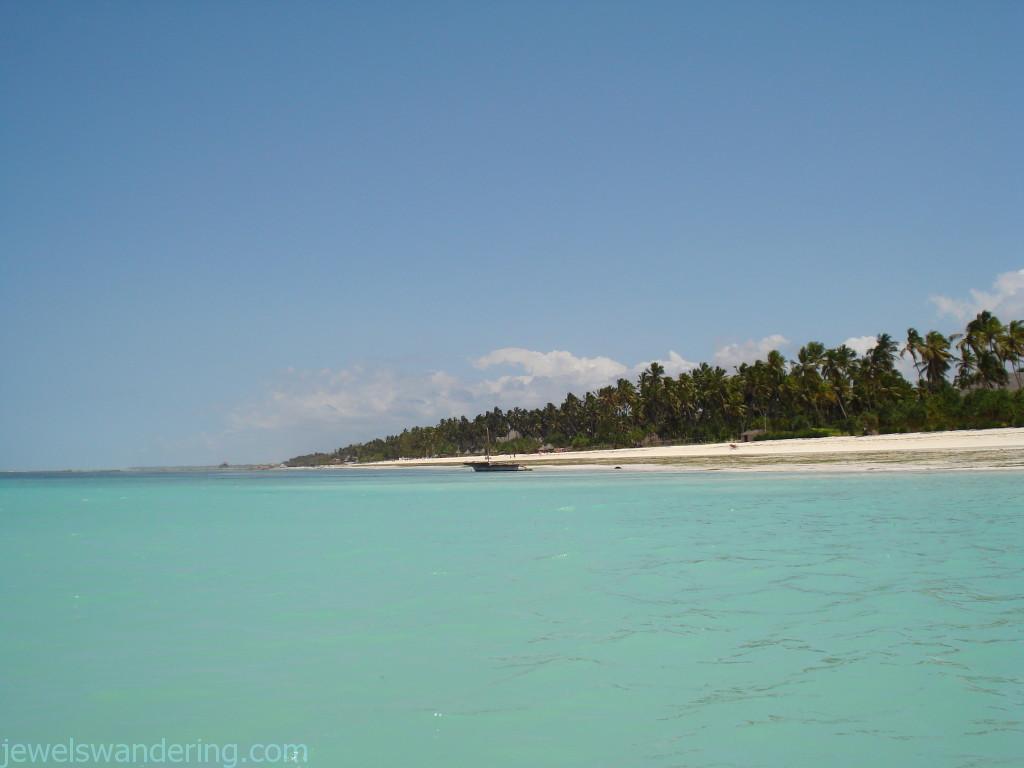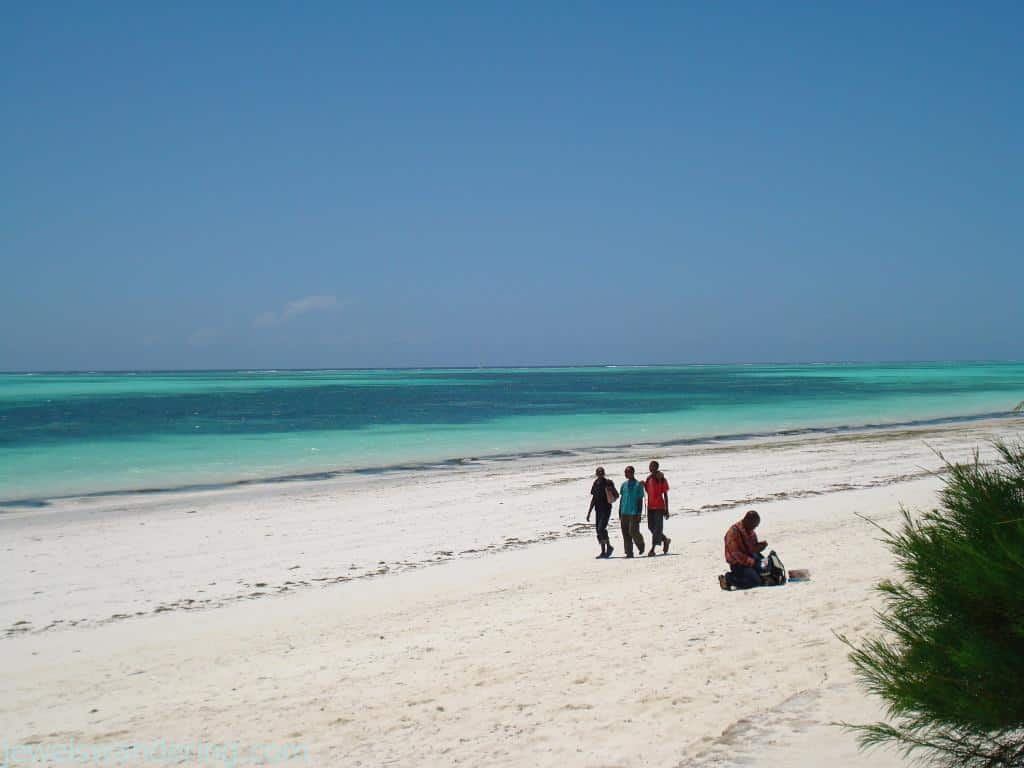 If you haven't been to Zanzibar, I recommend you book flights. Like yesterday!  And don't worry, this isn't all Zanzibar has to offer…. Stay tuned!