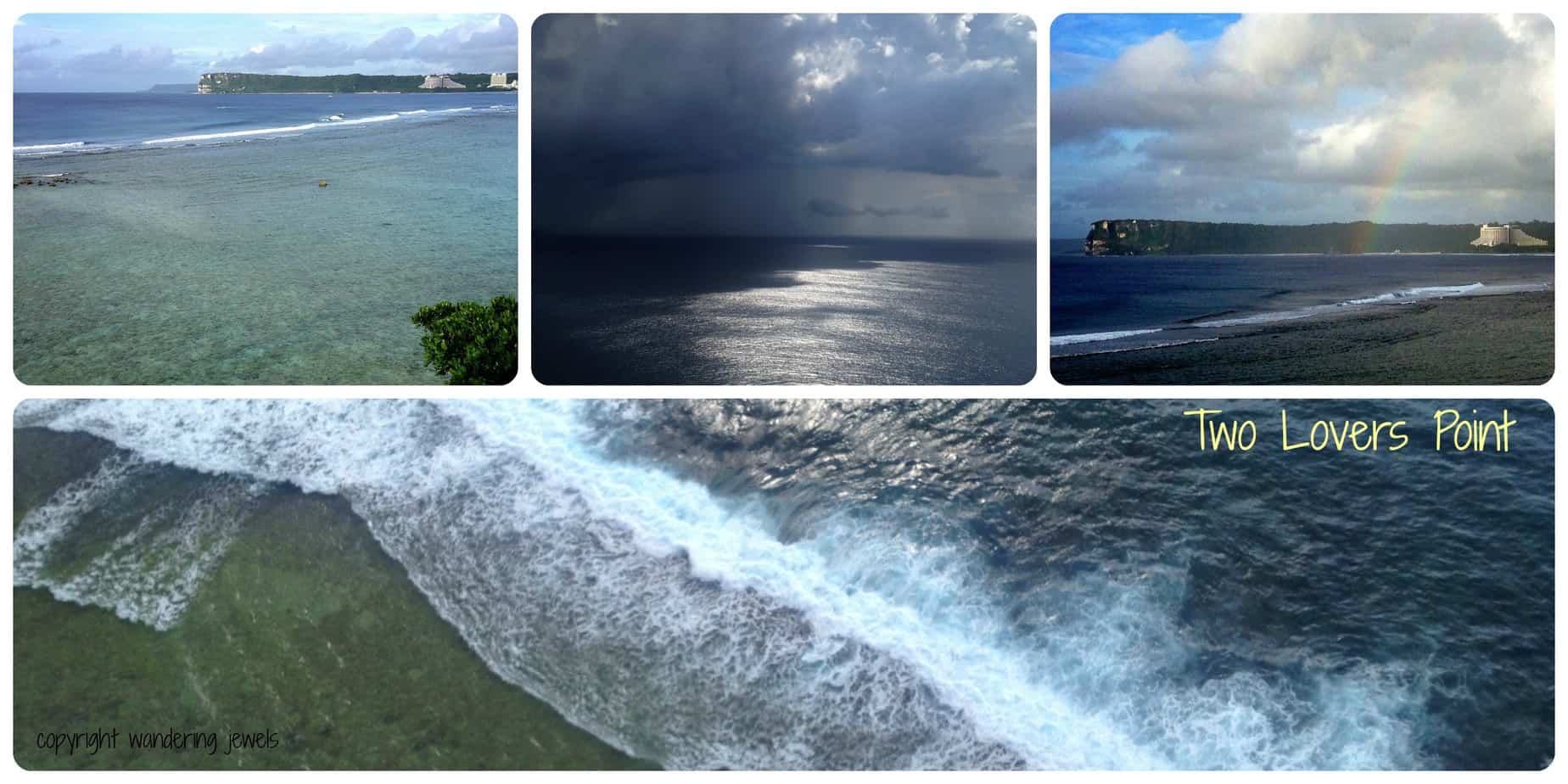 A Storm Brewed in Guam
To be honest, Guam was never on the top of my list in terms of a travel destination, but last October I found myself heading out there for a long weekend.  I was super excited and super nervous as well, as I was there to meet B.  I hadn't seen B in 2.5 months and this was my first time visiting him during one of their scheduled port calls.  I wasn't even sure if this trip would initially happen due to dates, but luck was on our side!
Leading up to the trip, I was running through a mix of emotions.  On one hand, I couldn't wait to see my man, but on the other, I was nervous as to how our encounter would be.  I also knew I was going to be attending a couple of Navy events and I had no idea what to expect, much less what to wear!  Not being exposed to the military life and not having girlfriends that did, I had no one to ask what was proper etiquette.  Thank god for the internerd!  Not only that, I was going to have to meet his colleagues and their spouses. Would B be one of those people who work the room and leave you to it? Or would he stay by my side?
I got into Guam at around 4am local time, I was exhausted and I couldn't wait to see my man.  I took a cab to the hotel and I couldn't get a hold of him, but luckily the hotel staff still gave me a room key.  My heart was pounding as I walked into the room, but then all the nervousness disappeared and my heart just melted at the sight of B peacefully sleeping.  I hurriedly got ready for bed and I slipped under the covers and crawled into the nook of his body.  Bliss! Finally, we were together again!
On that Friday, we just had a chilled day at the beach, ate a leisurely lunch and spent the day reconnecting again.  It's one thing to text most of the time, but actually being together is so different and loads better.  It was fun to be able to laugh out loud at his jokes instead of in my head, to hold hands and to actually be able to kiss him! Later that day, we went to a Hail & Farewell where I met some of his colleagues and their spouses.  To be honest, the spouses were not that particularly welcoming, none of them even bothered to introduce themselves, not that I did either.  I'm just not very good at going up to people I don't know, especially when they all know each other.
But B was a gent and introduced me to his friends, so I wasn't awkwardly on my own trying to chat to people.  After that event, we all went to one of the bars further down the main strip where most of the ship were drinking at.  We stayed there for a couple of drinks, the bar was heaving, and I kept getting jostled around.  Not exactly my idea of fun.  B and I eventually left, I was pretty exhausted after not having slept on my flight, so we left to head back to the hotel.  Only we ended up at another bar a few doors down, what can I say?!?!  I heard some good music and got distracted!  Plus they  had yummy cocktails.  If you're ever in Guam, go check out Drop!
The next day B had to wake up early and go for a rehearsal of the Change of Command Ceremony taking place on Sunday.  So I just slept in and when he got back around noon, he wasn't in a good mood.  Told me that there was a big possibility that they'd be shipping out earlier than scheduled as a massive typhoon was headed our way.  Fantastic! Well, despite the potential bad news, I managed to stay positive throughout the day.  Nothing was confirmed and I wanted to make the most of our time together.  B, on the other hand, was obviously stressing.  Think he felt bad that I had flown 9 hours to get there and our time together was going to be cut short.
We spent the day sightseeing and driving around the island.  Our first stop was Two Lovers Point where we stopped to admire the scenic views of the island from that vantage point.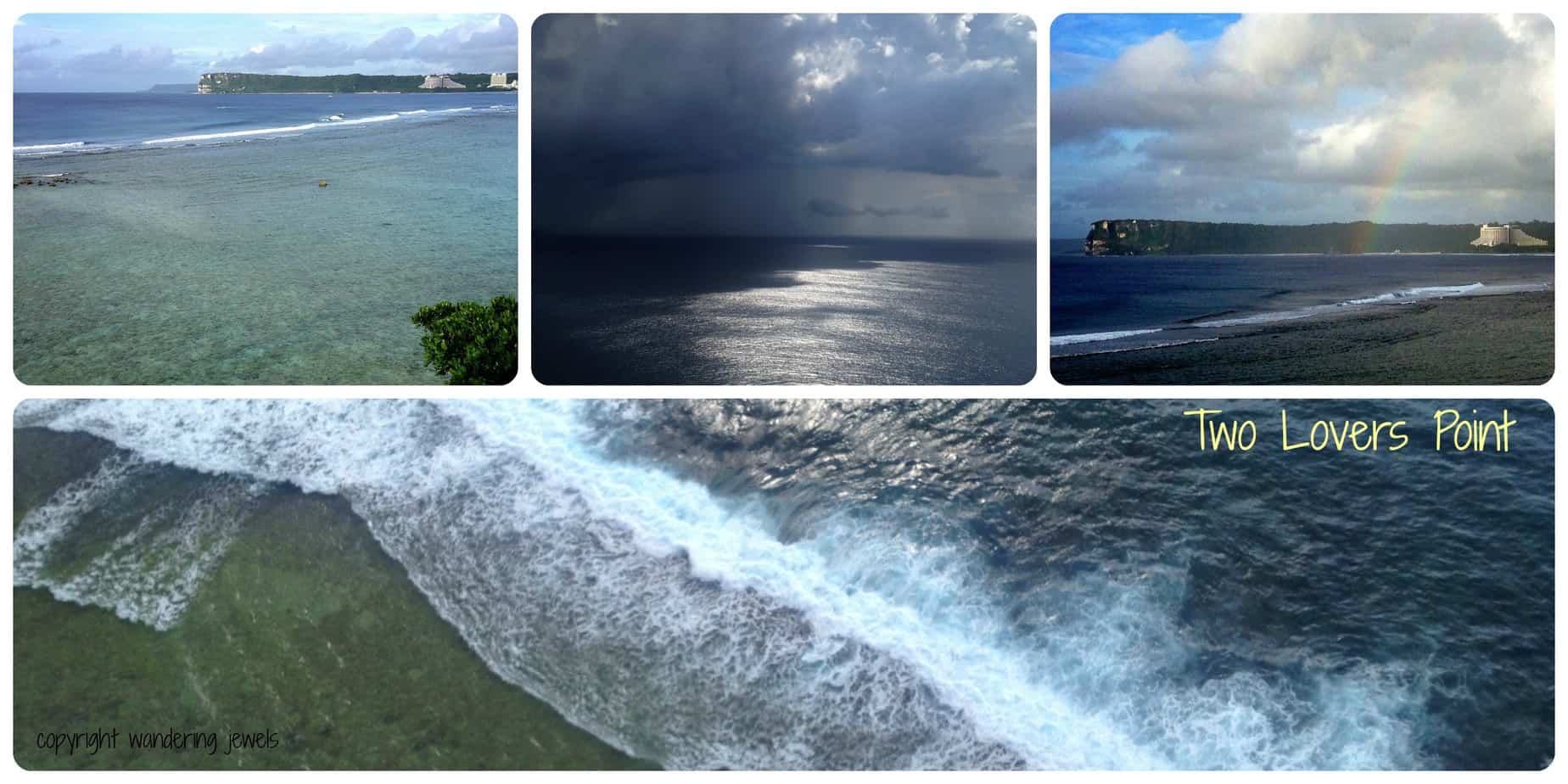 Next we jumped into our car and we drove down to Talofofo Falls.  By the time we got there, it was getting quite late, but we were forced to managed to see the haunted house.  Yeah, a bit random and it wasn't that scary, but I guess was a good laugh.  We then took the cable car down to the waterfalls and then hiked down to the cave where a Japanese soldier lived on his own for 28 years on his own thinking the war was still going on.  In all honesty, the hike down to the cave wasn't that long and not that exciting.  The cave itself was quite a disappointment only because there wasn't much to see. In any case, it was nice to spend time with B.
The drive back to the main area of Guam was quite scenic until we got caught in the downpour.  Typhoon Vongfong was making his presence known.  Back at the hotel, we had a couple of drinks before heading down to dinner.  We then just spent the rest of the night chatting away.  The next morning he was gone.  Later that day, he messaged to say they were rolling out.  And with that, it was confirmed.  I was left behind in Guam to face the wrath of Typhoon Vongfong on my own and I felt the hot tears roll down my cheeks, at least I had a Bloody Mary in my hand..