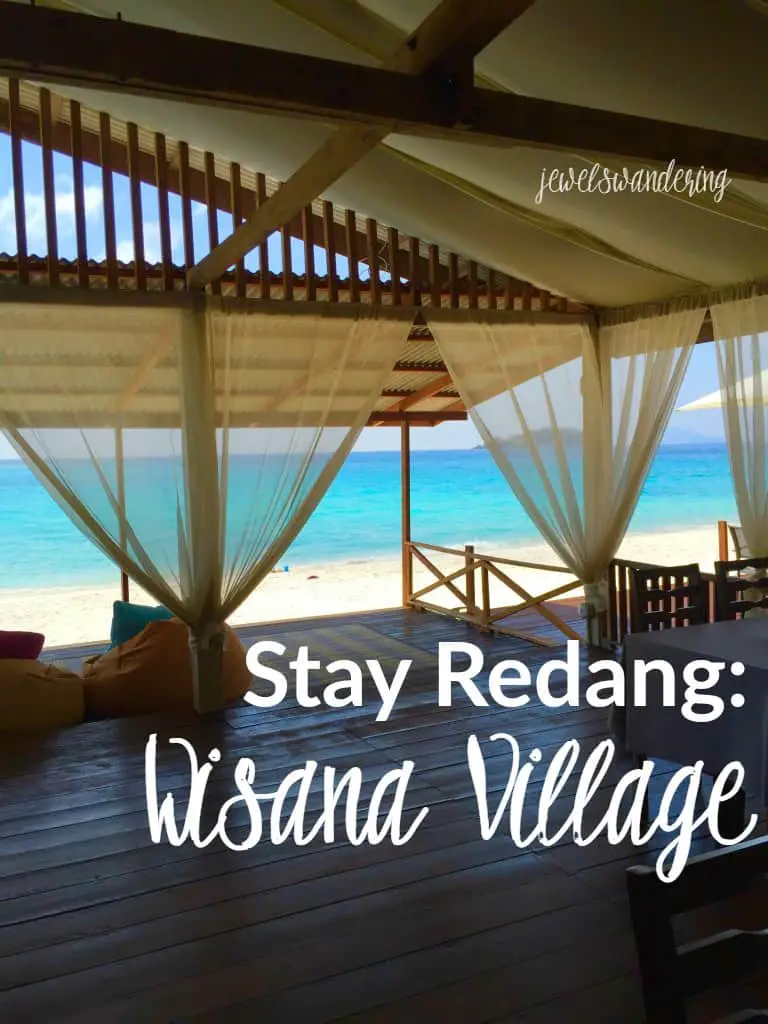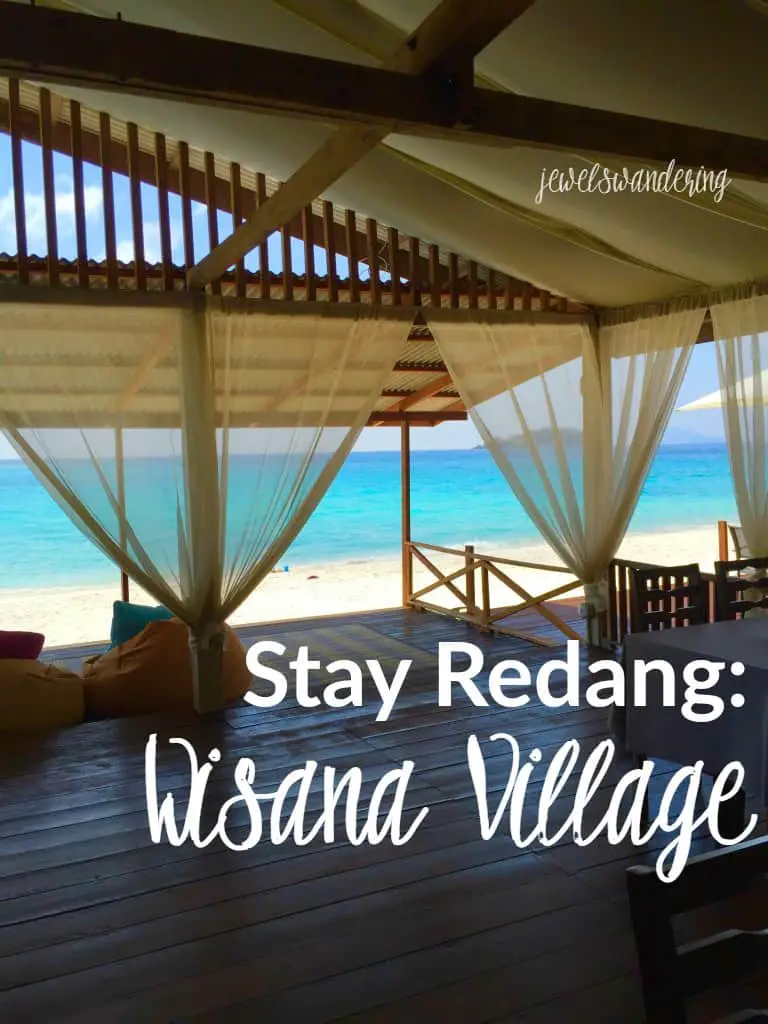 The road to Redang lead us to the Wisana Village.  I was under the impression that there weren't many places to stay in Redang and actually, there aren't.  They range from top-end to more budget hotels and they're spread around the island.  We stayed at the Wisana Village, which was pretty basic but an absolute gem of a place.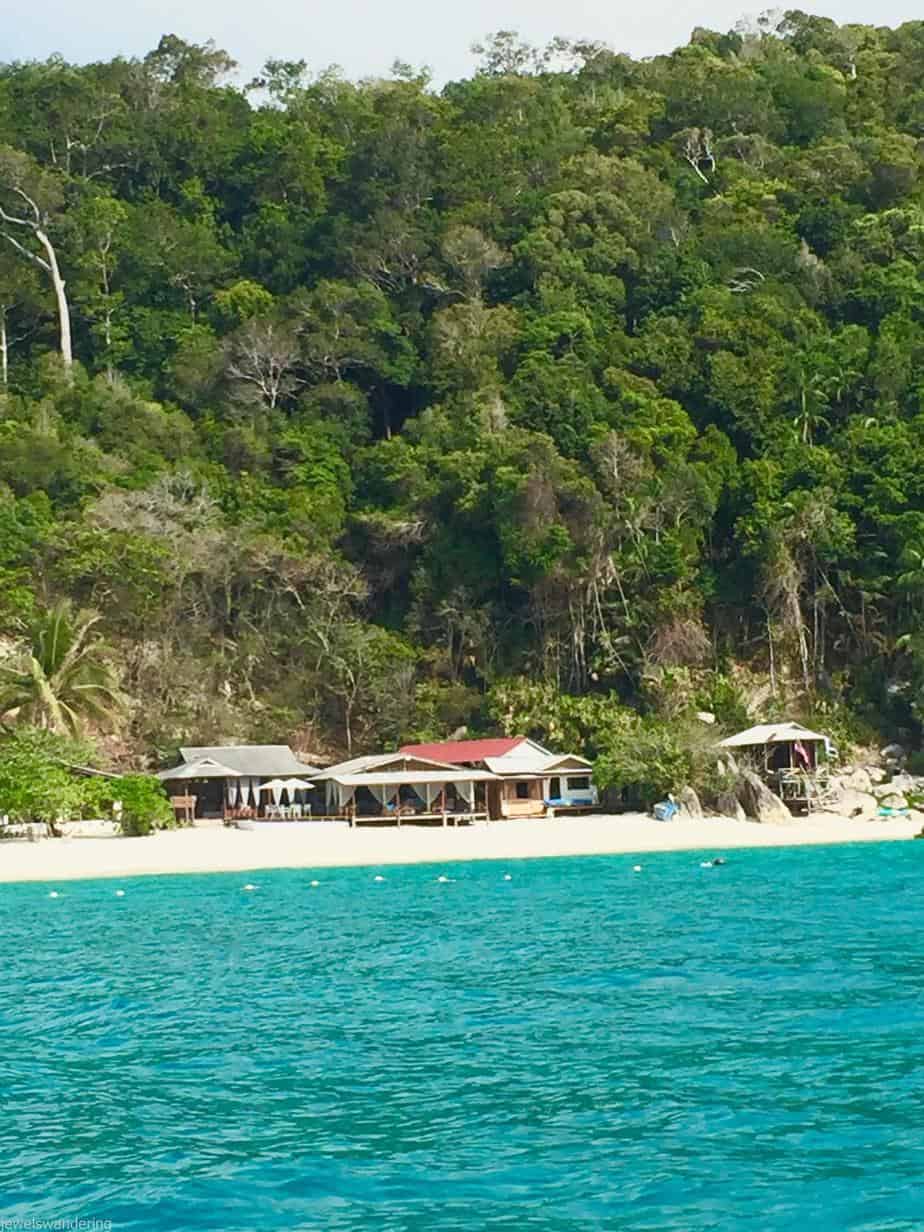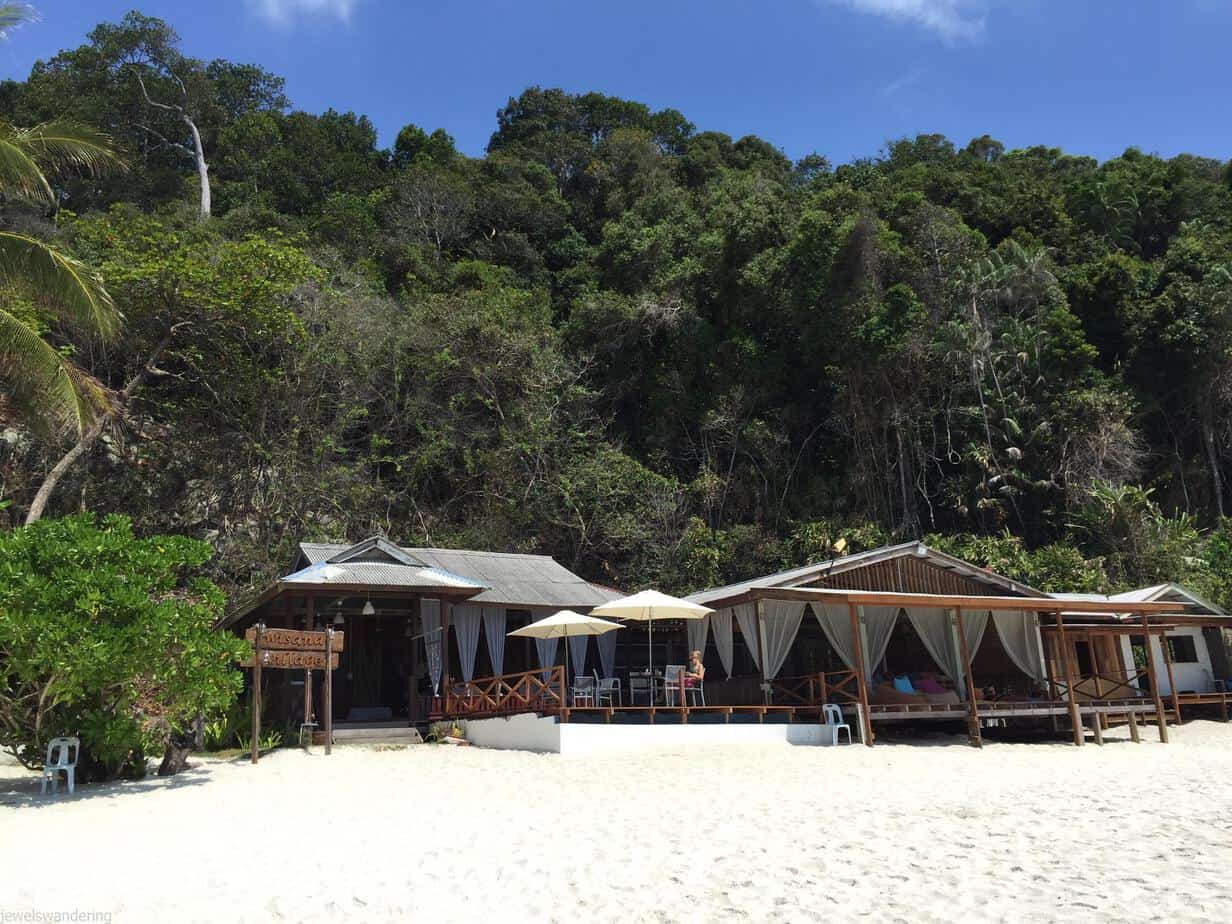 When we pulled up to the hotel, I fell in love with its charm.  Quaint and cosy, it definitely wasn't one of those cookie-cutter resort type hotels.  It's not a big hotel at all, they only have 10 rooms and they do get booked up pretty quickly.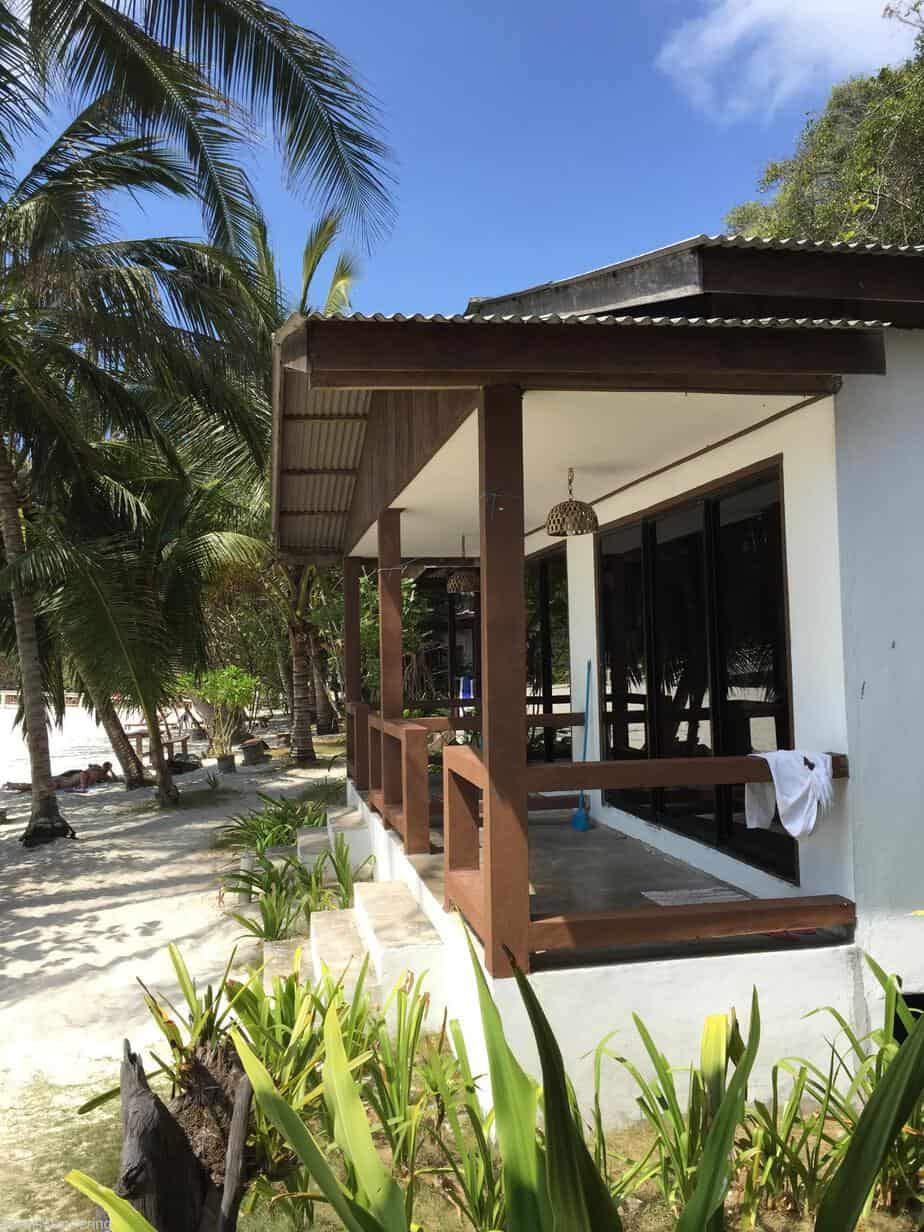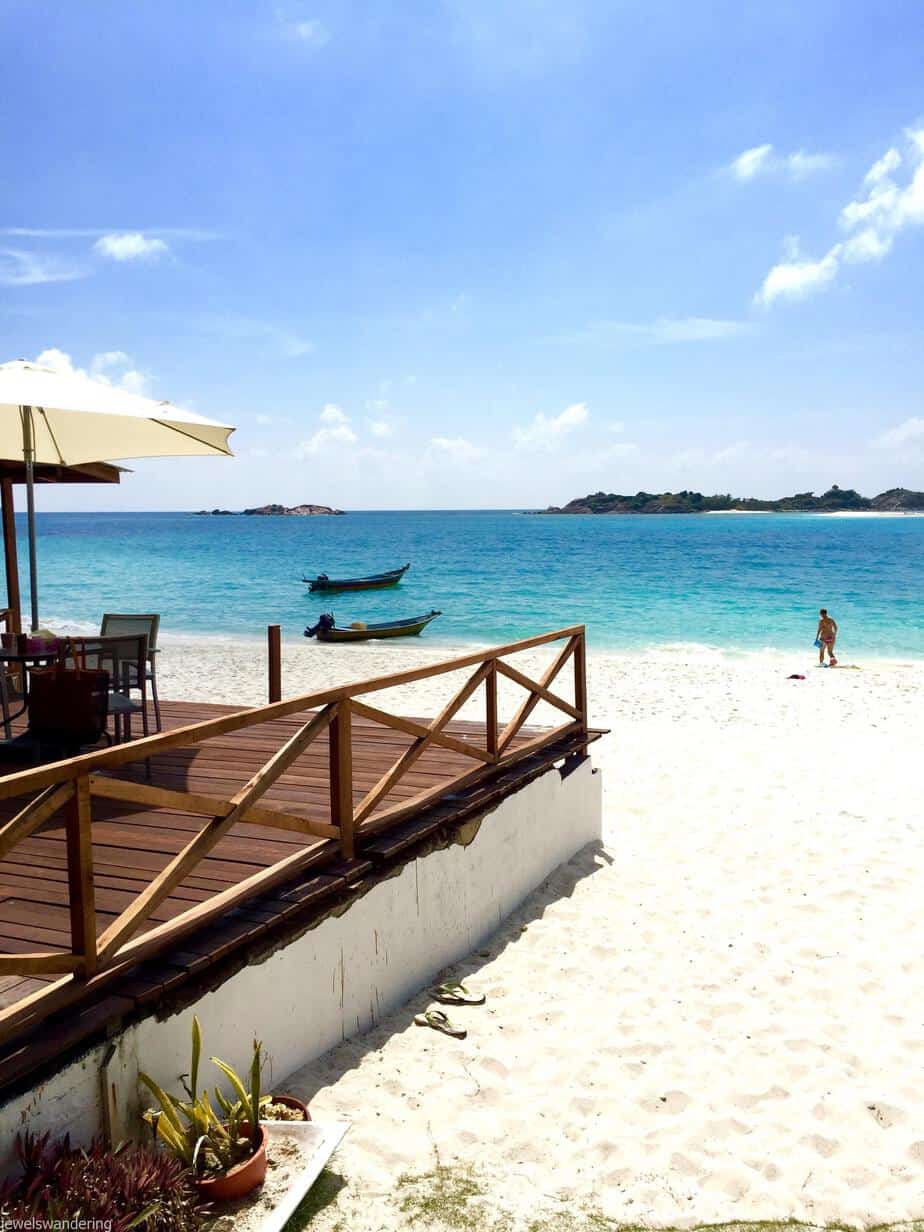 Upon arriving, we waited for them to hand out our room keys.  But at this point, I was so enthralled with the view.  I think we all were! We kind of scattered apart, taking it all in and preserving our memories with hundreds of photos.
Once we were handed our room keys, we all went to our rooms.  It was cute, but like I said, very basic.  It definitely was vastly different from my room in Phuket! But nevertheless, it had what you needed – beds and a bathroom! For some reason, I failed to take a picture of the room but I'm sure you can picture two queen size beds in a room – there was a chest of drawers and a wardrobe, but it was otherwise sparsely furnished! Or if you really want to see the rooms, click here. I did get a picture of the bathroom though! HA
We quickly all congregated outside and in that water.  I mean, I can't get over that water!
The main point of coming to Redang is to relax.  There is nothing to do here other than swim, swim and swim some more.  I should say there is FANTASTIC diving in Redang, so if you're a diver, then don't miss out!  I definitely fell in love with diving again after this trip!
Or if you're smart enough to have brought some cards or board games, then that's allowed too! They do have a little library with books in random languages left from travelers over the years, or bring your own! They do have a little TV area if you fancy some telly in the evening.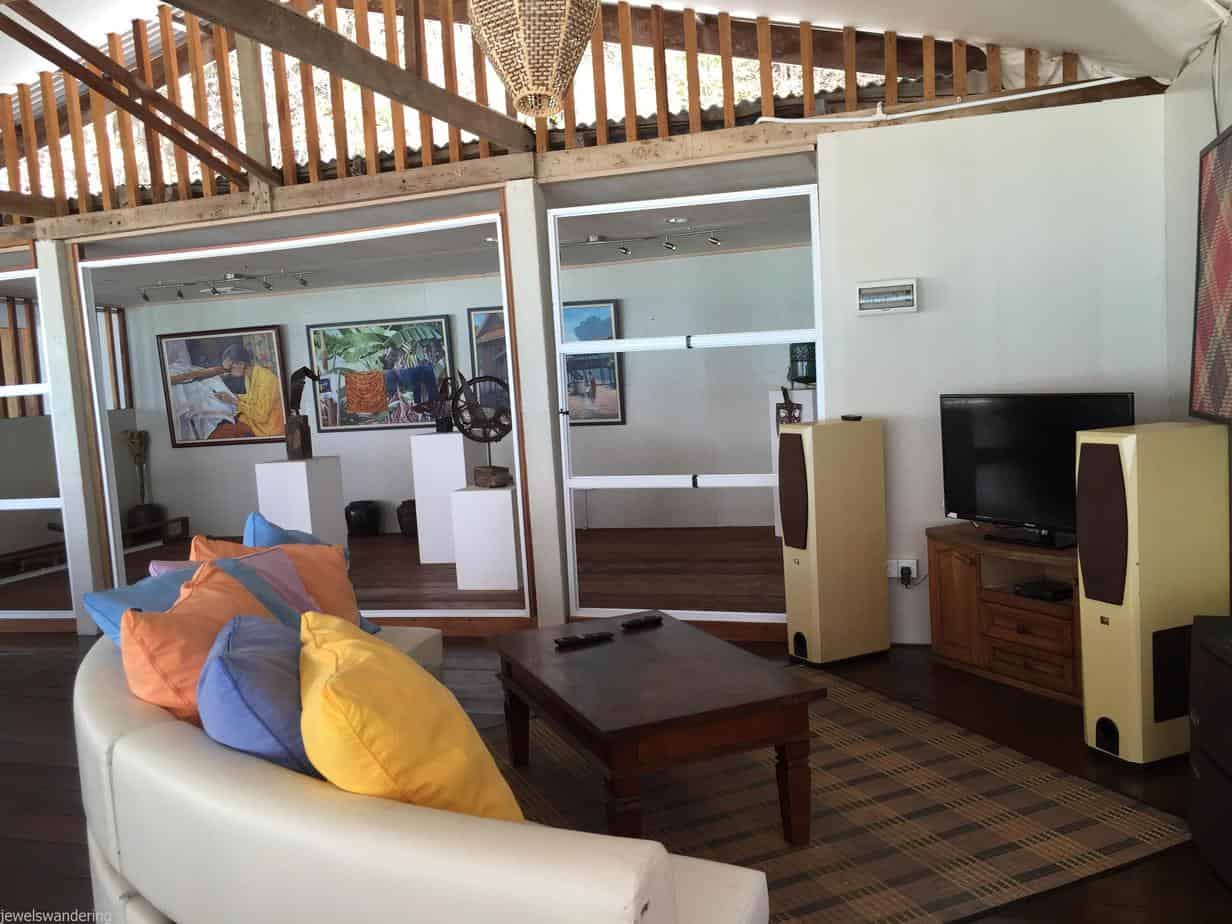 Or you can chill on the beanbags, away from the heat of the sun. I definitely spent some time on the beanbags curled up with a book.  Although admittedly, I didn't get far.  They even have a chess board and a jenga-type game available if you so wish.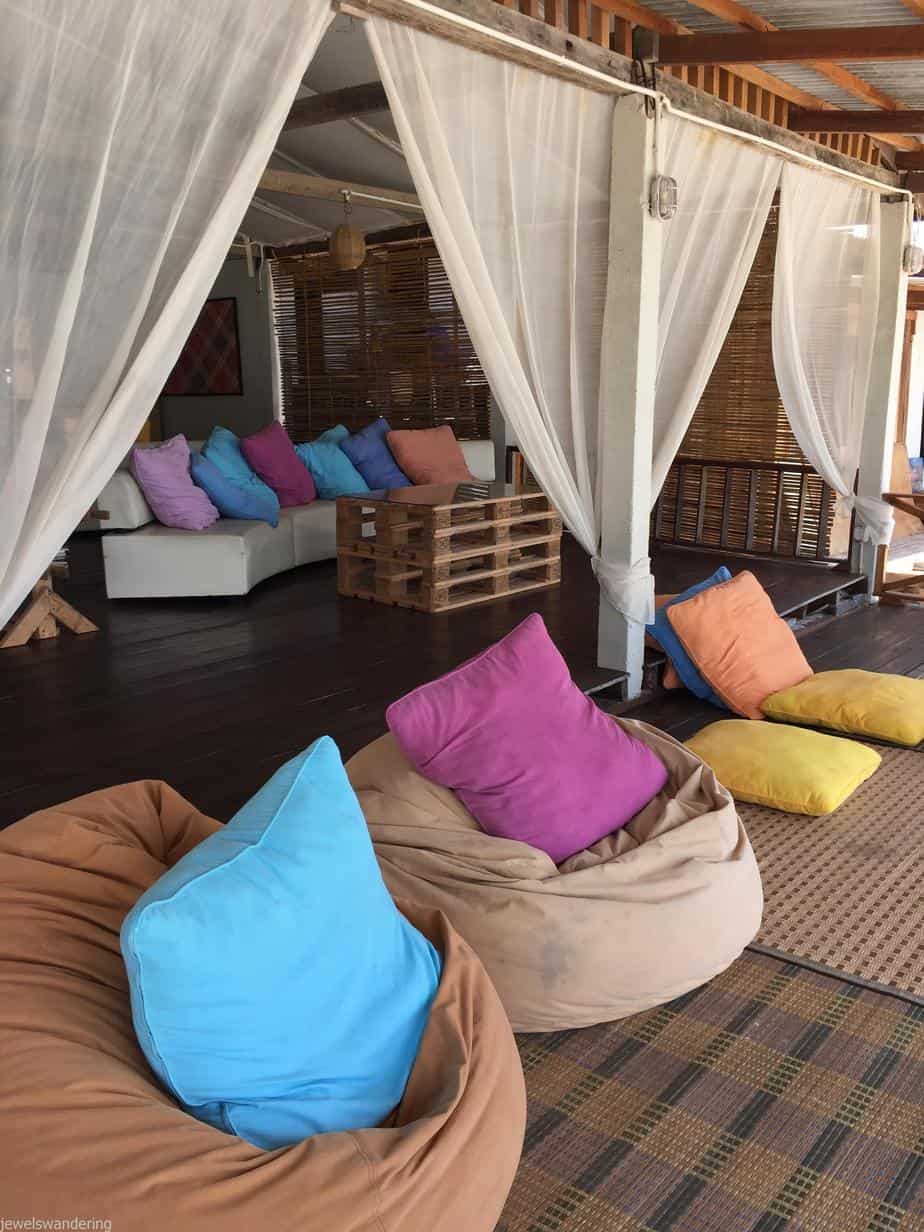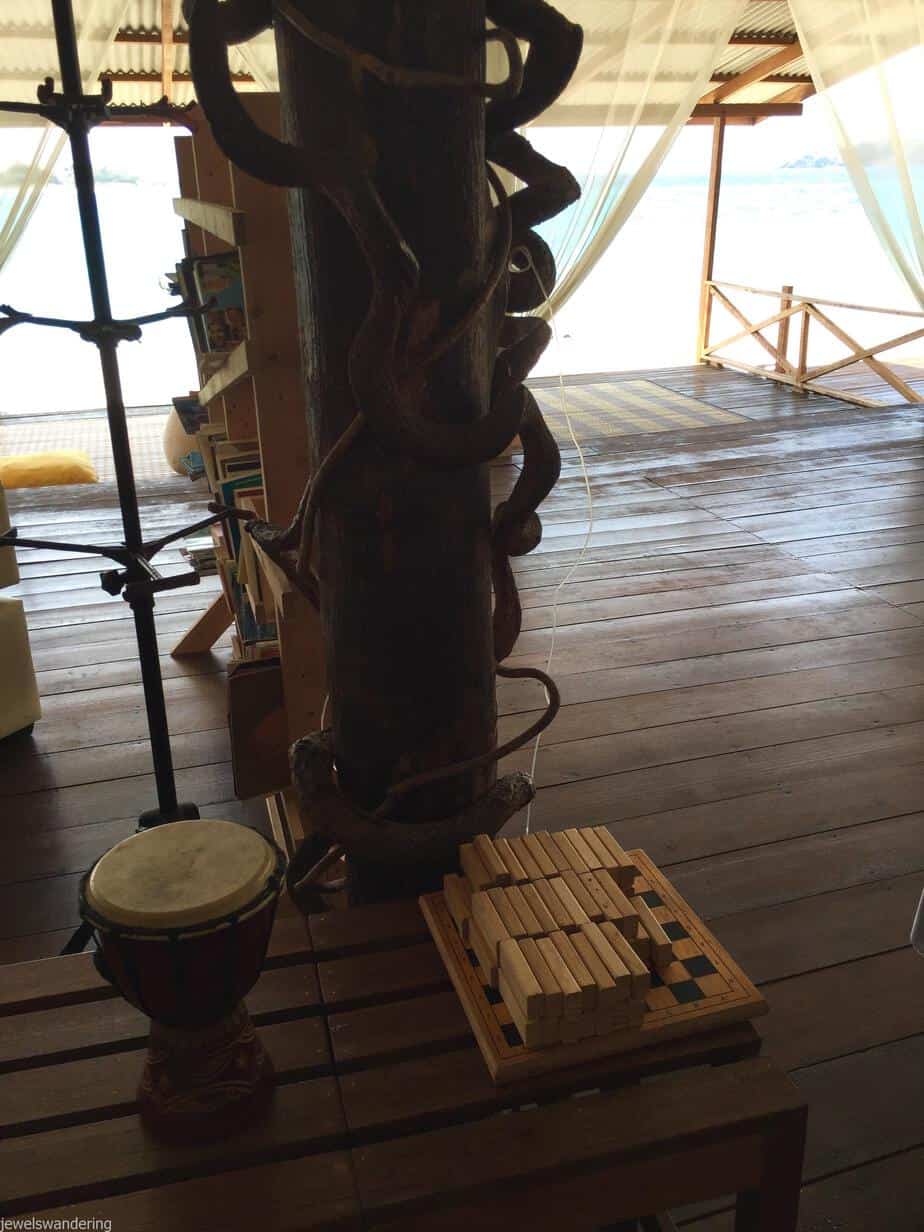 As there is no restaurants to go to, the hotel is all inclusive.  So breakfast, lunch, snacks and dinner are all provided served buffet style.  And it all comes with the most gorgeous view. You'll barely notice the carb heavy menu! They did have chicken, meat, etc which was yummy, but the menu was definitely heavy on the carbs.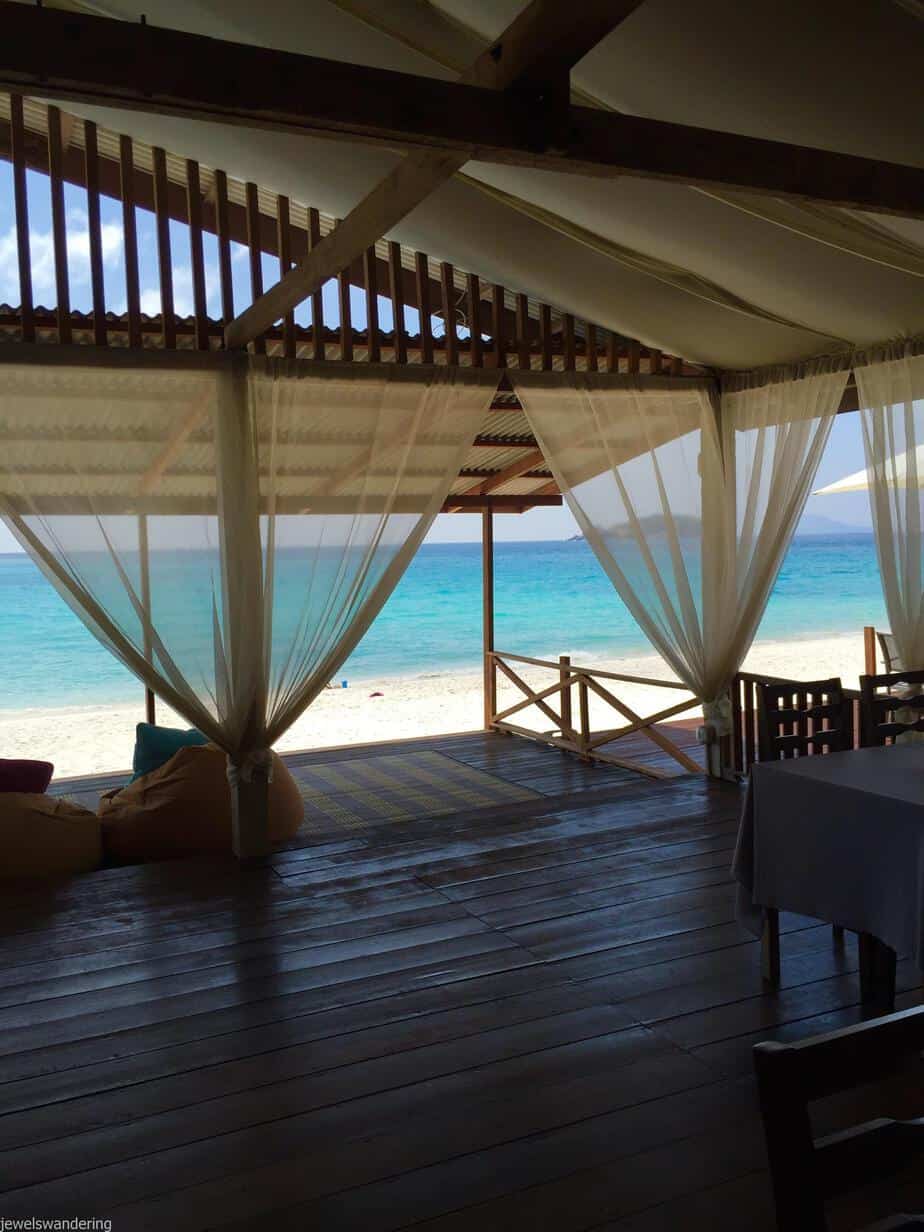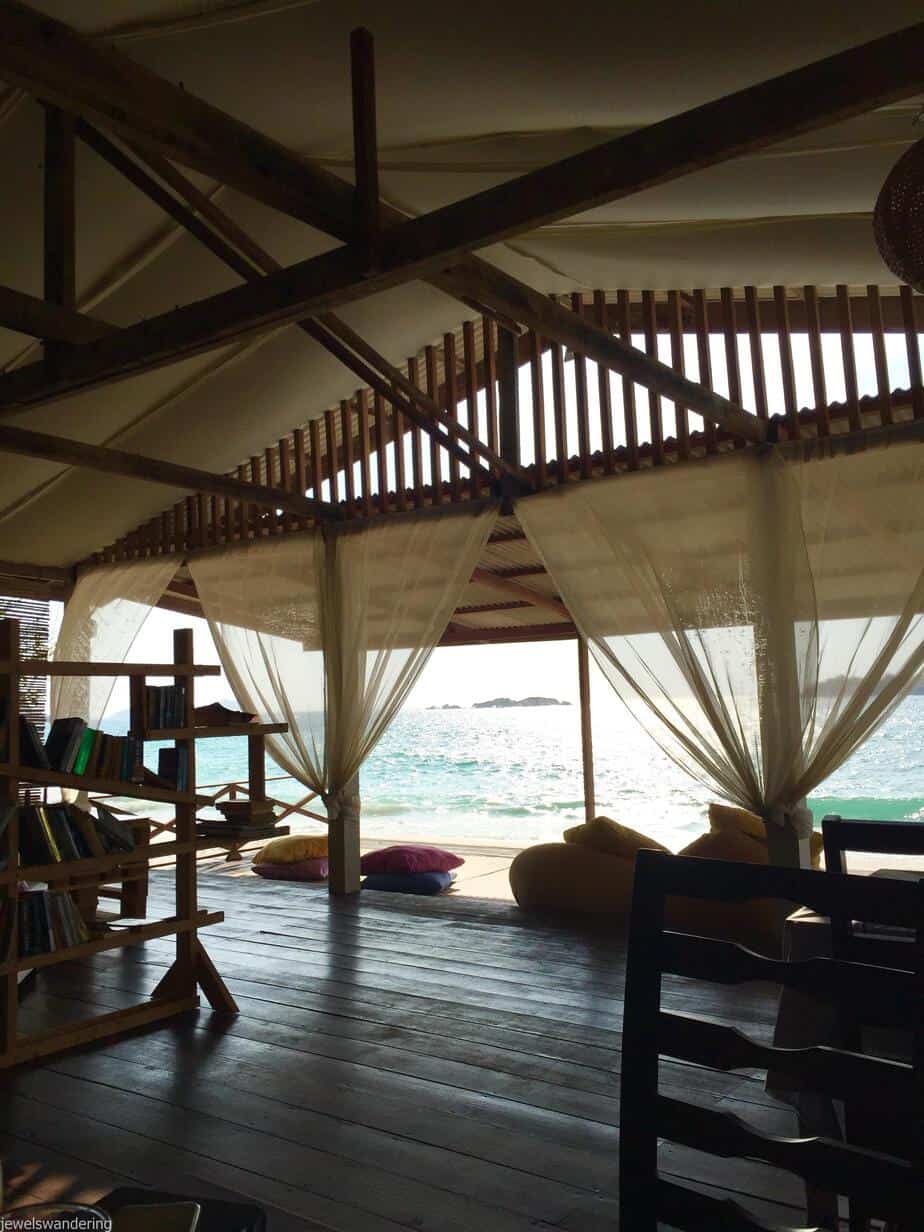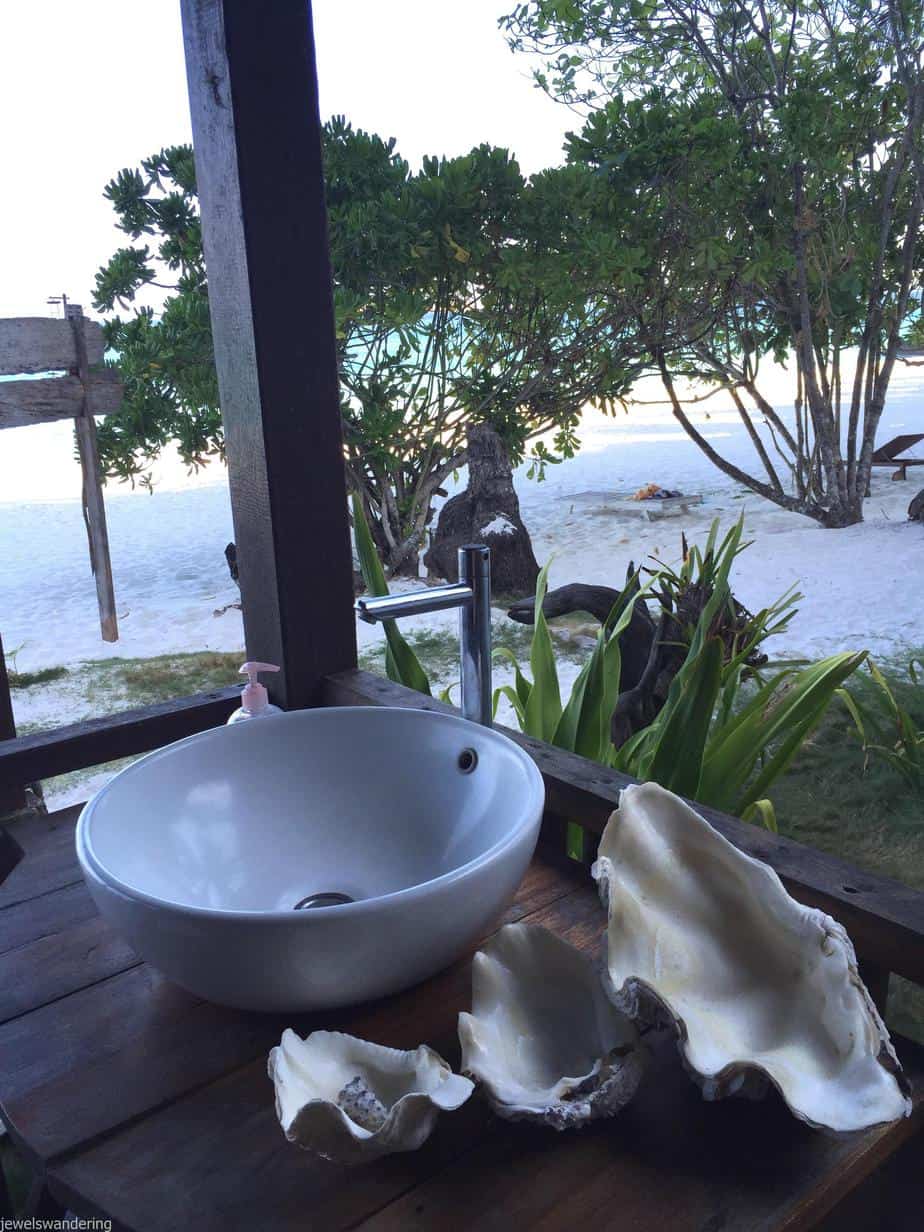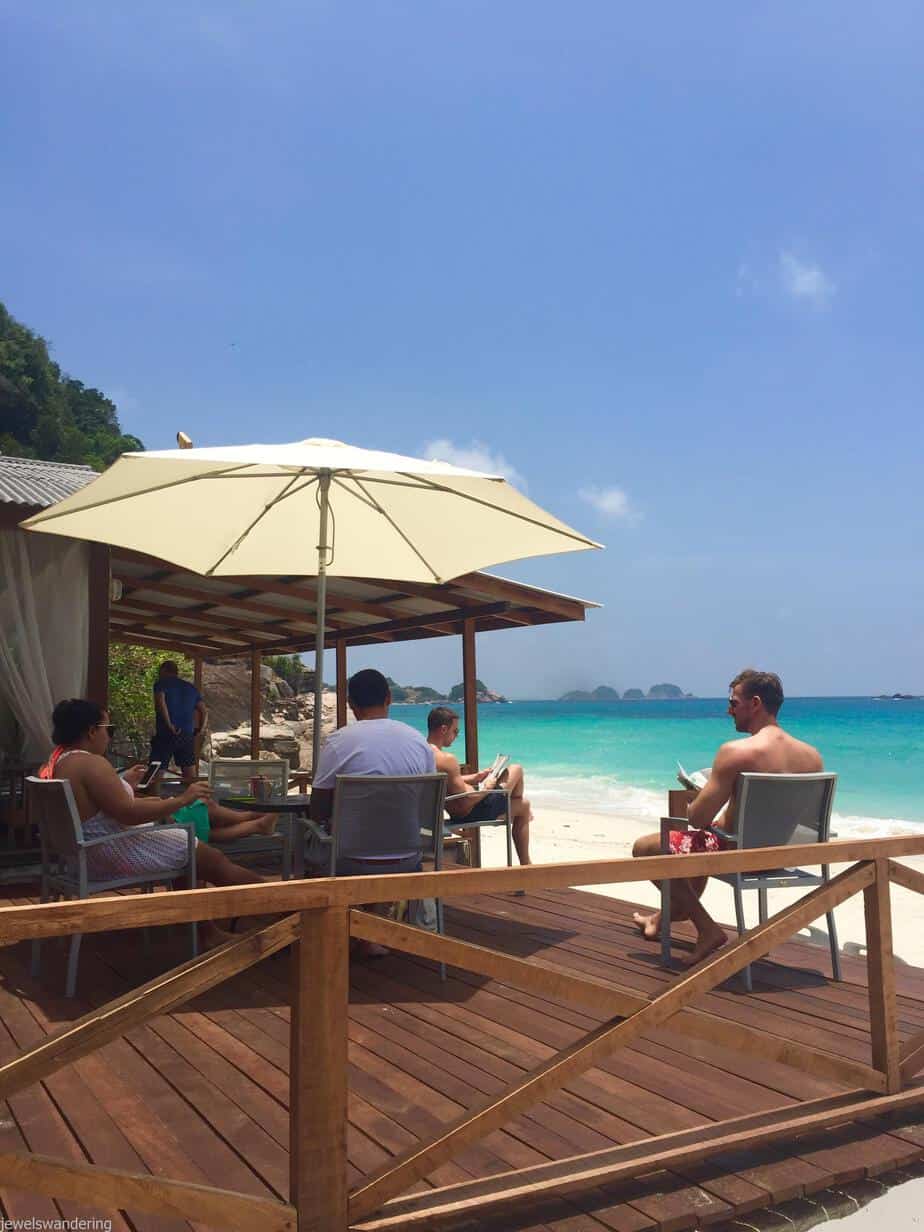 As we were a big group, we did request a beach seafood BBQ (for an extra charge) on the Saturday night we were there.  They really went all out for us for our dinner.  Have you ever had stingray? It was absolutely delicious! Much better then the time I tried it in Penang last year.  It was a super chilled evening with good food among good friends.  And oh, I should note that as we were in Malaysia and Malaysia is a Muslim country, the hotel does not have alcohol.  Before we arrived, we did ask if we could BYOB and they kindly agreed, so we did have wine and spirits to go with our meal.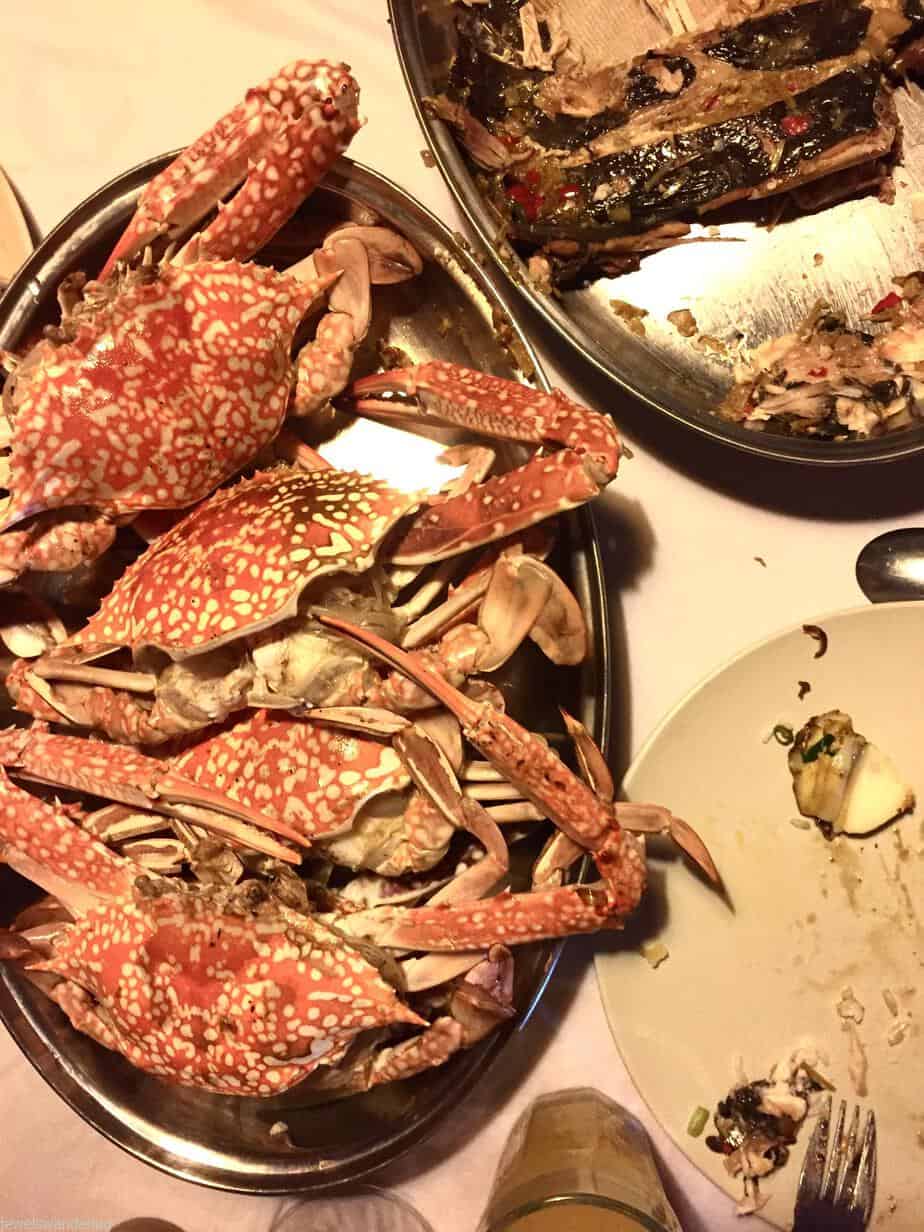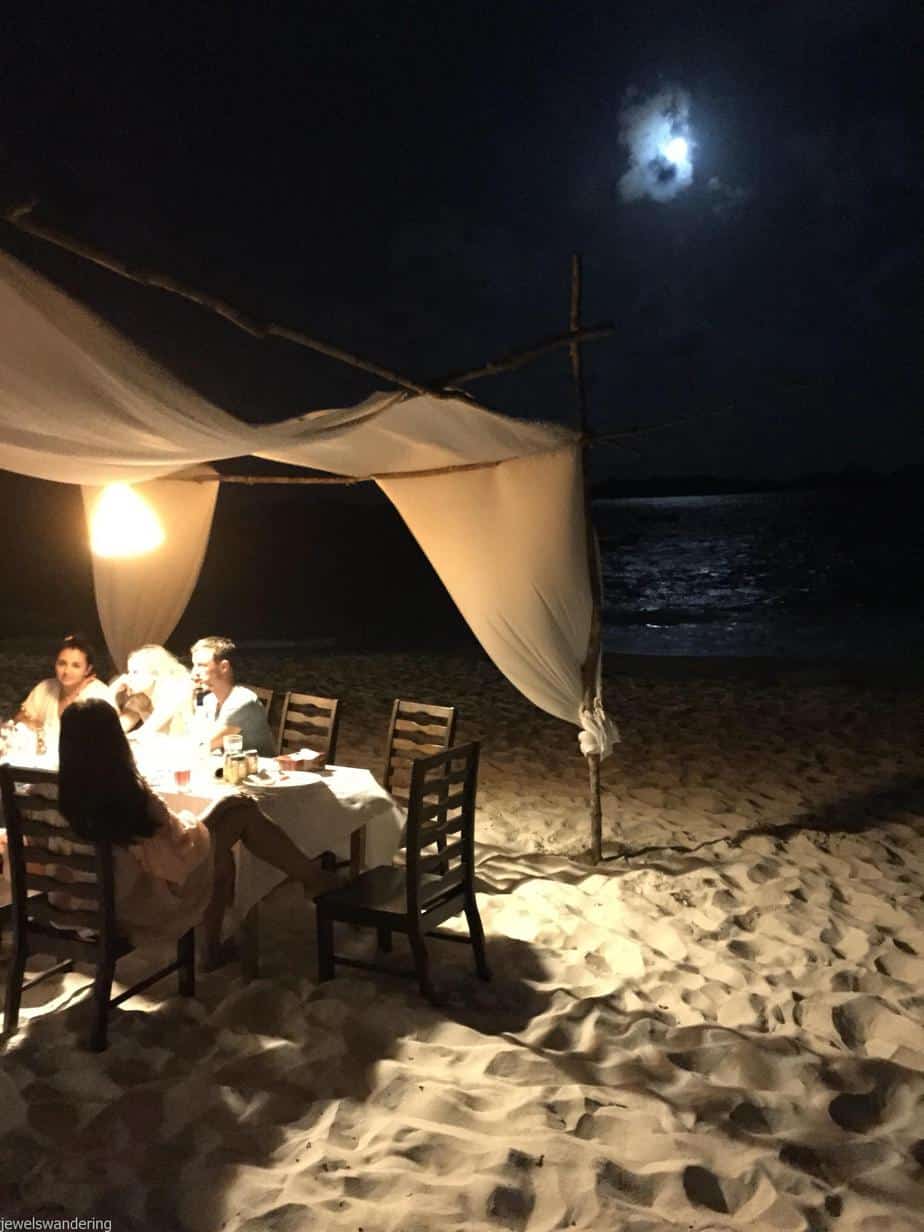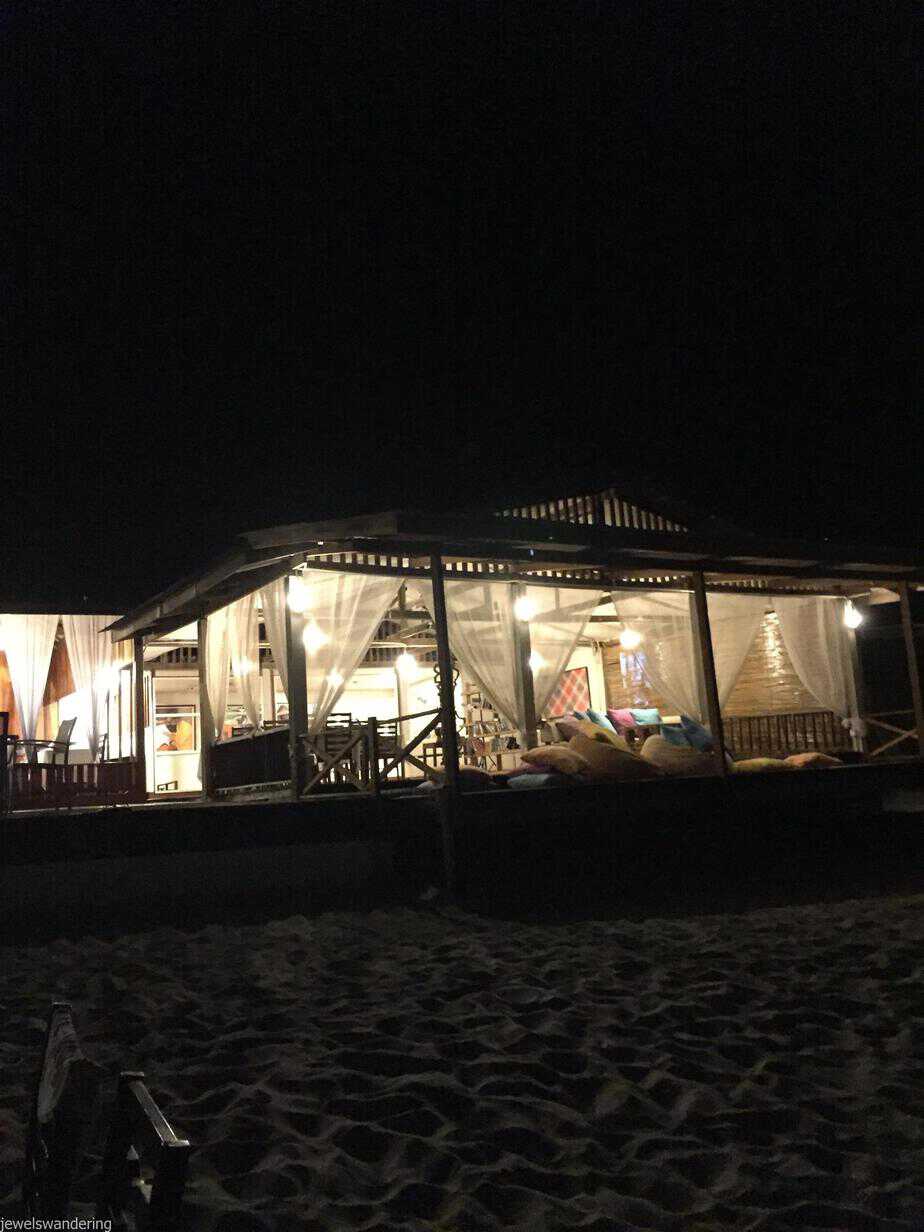 Now, I'm going to get properly scolded by Thomas for telling you about this place.  So shhhh! Don't let the word out about Wisana Village!  
I honestly hope I can make it back to this gem of a place as soon as possible!