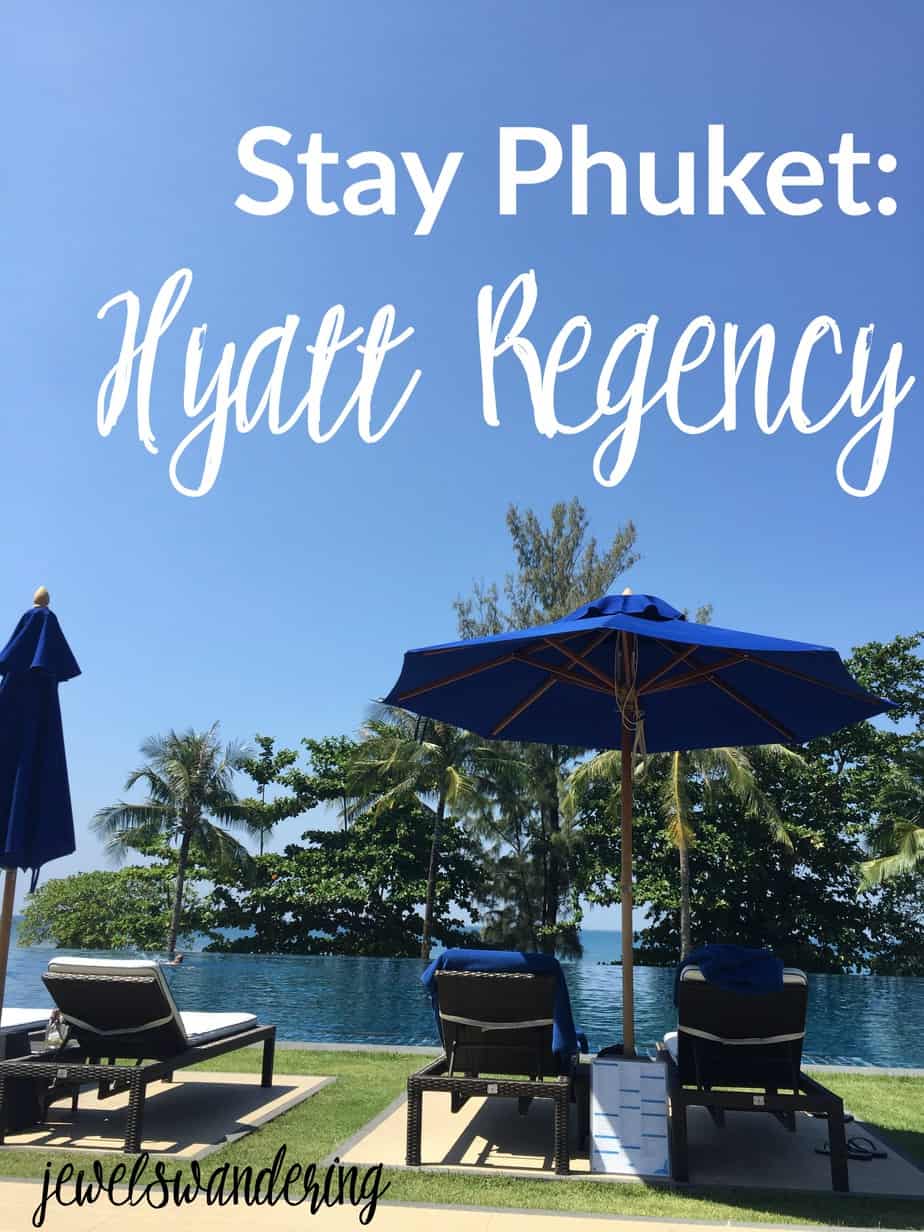 Hello, my lovelies!  I can't believe it's been a week and half since my last post – it was unintentional but man, work has been busy, busy, busy and shhh! I use work hours to blog…! On top of being super busy, I was and still am under the weather, so I would pretty much go straight to sleep once I got home.
I was trying to post this on Monday, but I'm having technical issues with the WordPress app.  I can upload my photos on the app, but then when I go to the actual site, the pictures aren't there so that has been frustrating.  Anywho, I'm pretty sure you don't care about that!
Moving on!!
This past weekend, the Phuket trip finally happened.  There was so much drama around this trip, at one point, I honestly thought I would just go on my own because I had already booked tickets.  In the end, we all had an ah-mazing time! Initially we were looking to rent a villa for the group but turns out, the villas we had our eyes on had a minimum stay of 3 nights. Boohoo.  We were one night short and I most definitely cannot take any days off, in fact, I feel like I'm accumulating leave for sport.  Sigh.  But that's another story.  Anyway, we decided to stay at the Hyatt Regency on Kamala Beach after our first choice, the Renaissance Marriott was unavailable (I am not a huge fan of big chains like these, but I've heard nothing but good stuff about the Renaissance).  And the Hyatt Regency didn't look too shabby.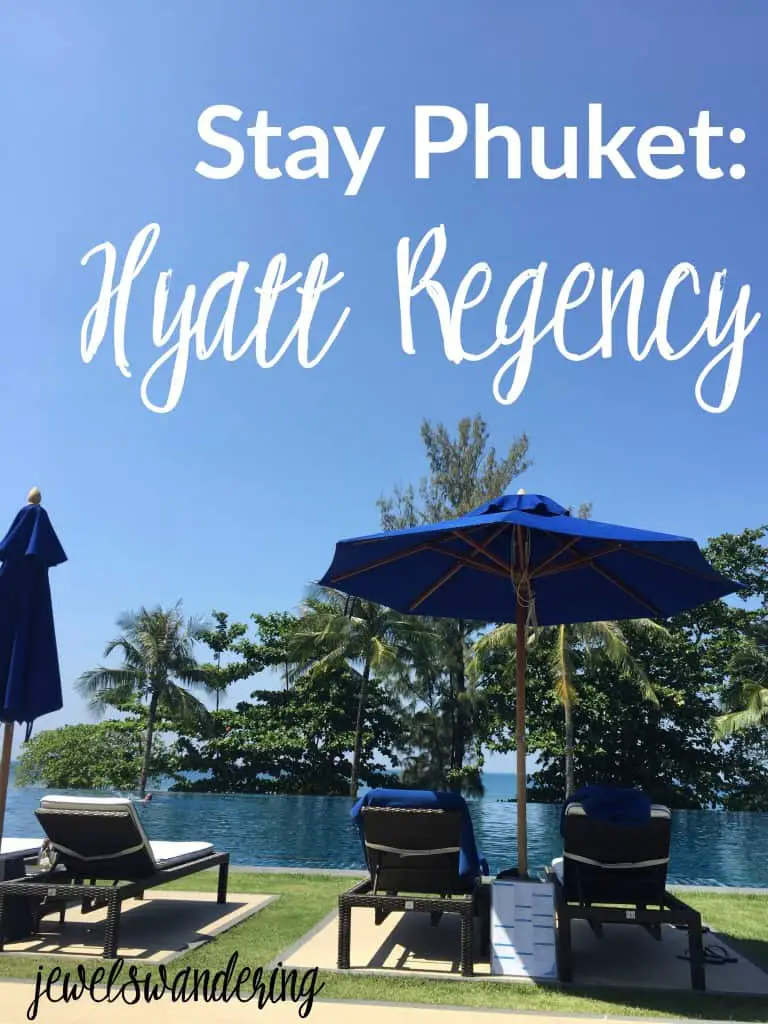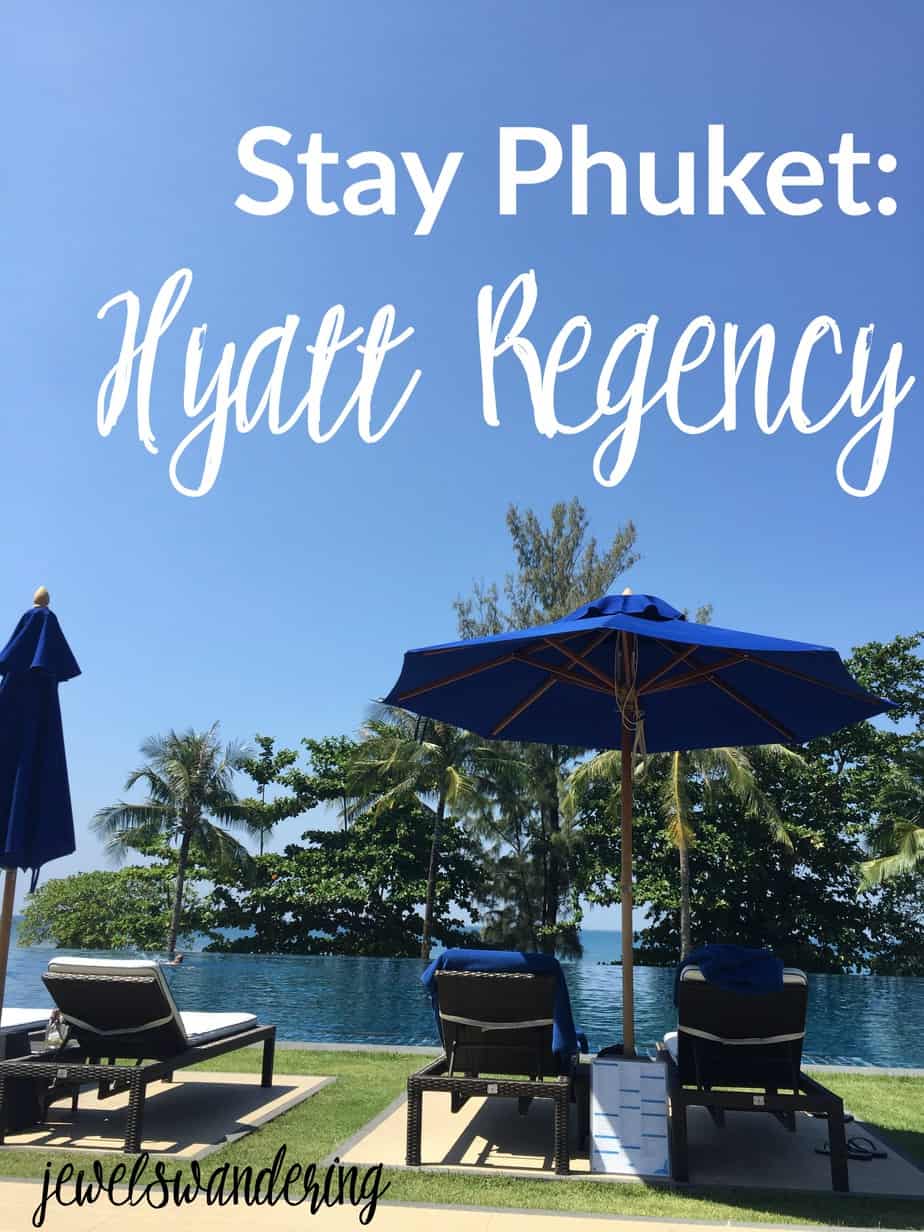 Ana and I were sharing a room, so we decided to splurge a bit and we went for the Club Ocean View Twin Room.  Yeah, I am not sure why we went the Club Room route, but hey! Why not?! The Club rooms give you access to the Regency Club so that means your own separate breakfast area away from the hoi polloi. HA. And you can hang out in the private infinity pool; nibble away at the snacks on offer and drink some standard non-alcoholic bevvies.  Although they do have a cocktail hour from 5-7pm where drinks are served.  Sadly, I missed out on the free booze.  Next time!
I didn't arrive until close to 9pm local time, so all I saw was darkness.  Well, I saw the grounds lit up and the rooms up in the hills.  It looked pretty lush, ladies! Until I realized, our room is up there.  Up on a hill! Eesssh! But not to worry, the hotel provides you with buggy transport up to your room, but that means if you forget something, it's a pain in the ass.
In all seriousness, we knew we splurged a bit on our room, but we were not expecting the room that we got.  We totally got an upgrade! Ah-mazing!!! Instead of a single room with two twin beds, we essentially got a two room suite.  You should have seen us running from one room to the next and screaming like banshees. Yeah, we are those girls. #sorrynotsorry Right, you ready for the photo dump headed your way? 
I was pretty enthralled with our walk in closet as well. Shame we were only staying for two nights! 
And of course you can't be in Phuket without a balcony and our sea view! We even got a dining area to have our meals. Maybe next time I'll throw a dinner party! 
The view in the morning was hues of blues for miles.  It was pure paradise! 
And the Regency Club area where we had breakfast the first morning was nice and quiet.  Our friend, Rose, was not too impressed with the breakfast service down by the main pool area.  The breakfast in the Regency Club was pretty standard hotel breakfast fare – baked good, yogurt, cereals, eggs any style, etc.  It was good, but nothing really to write home about. I loved the infinity pool with the seats in the pool.  I would have liked to have hung out there.  
And the main pool area was nice.  It was not too crowded, but not that empty where you're in a ghost town.  I spent most of my Sunday there, recovering from Saturday's bacchanalia.  
The Hyatt Regency was nice.  But in all honesty, it wasn't anything special.  Or maybe I'm just too jaded.  The grounds were nice, but you kind of expect that from a Hyatt.  It was tastefully laid out but it was all pretty simple and I could have been at any Hyatt resort around the world.  Or maybe their attempt to bring some Thai-ness was the lotus flower ponds randomly scattered around the grounds? I don't know.  But even the rooms, although they were nice and simple, they were just a bit meh to me.  I'm not saying go and have some crazy, wild decor, but it just seemed a bit boring. 
Aside from the decor, I have to say I was disappointed with the service.  Thailand is known for having exceptional service and unfortunately it was just not what I expected here.  It was average at best because I think they were understaffed. Hanging out at the pool, you kind of expect them to make the rounds and make sure you're okay and not in want of anything.  Here, you pretty much had to go to the bar to order any drinks/food and well… Call me spoiled, but I expect to be a little pampered here! Especially at a 5-star hotel!!
The Hyatt Regency is well located – it's close enough to Patong if you fancy getting wild and dirty or not too far from Surin Beach.  Phuket Town isn't too far away either provided there's no traffic! All in all though, my stay at the Hyatt Regency wasn't bad.  It was far from horrible, it was nice enough!!  But would I recommend you to stay there?  Hmm, I'd probably steer you towards other hotels in that price range that I know have impeccable service.  Just saying… Cheers!
Stay tuned, I've got a couple more Phuket posts headed your way!