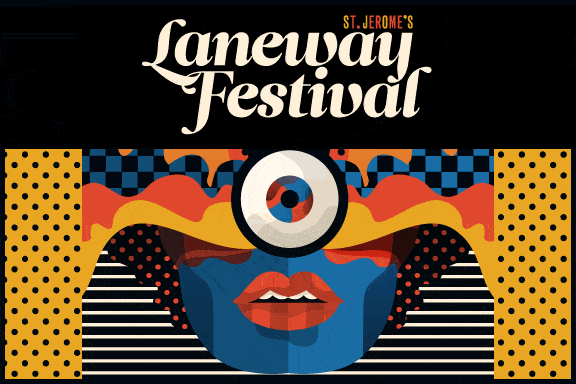 When was the last time you went to a music festival…? Or do you have plans to go to any this year?  Well, the last time I had gone to one was back in London for the Hyde Park Music Festival back in 2009? Or was it 2010?  Honestly, can't even remember, my old brain just doesn't retain memories the way it used to – my mom used to think I had a photographic memory, nowadays, not so much! So I figured I'd hit up St. Jerome's Laneway Festival with my friends a couple of weekends ago.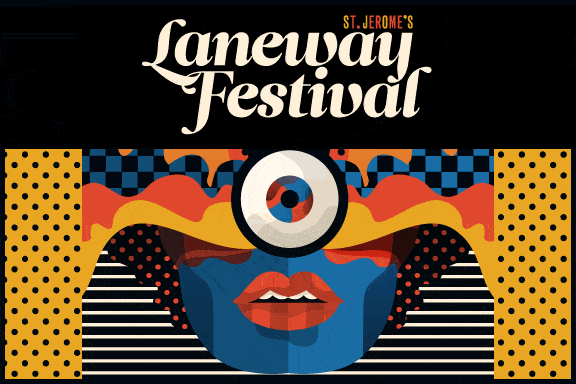 St. Jerome's Laneway is simply known as "Laneways" and originally started in Melbourne before making it here.  I had missed out on the previous years, so this year I decided I would go just to go.  And if anything, it would be a fun, chilled day with good music and friends.  I looked at the line-up and realized I had no clue who these bands were.  The only bands I did recognize was Chvrches and Grimes.  
The Garden Stage and the Bay Stage were the two main stages and were literally right next to each other.  And actually, I didn't even make it to the Cloud Stage or the White Room.  Oh well.  We found spots on the grass by the Garden Stage and just parked ourselves there for the majority of the day.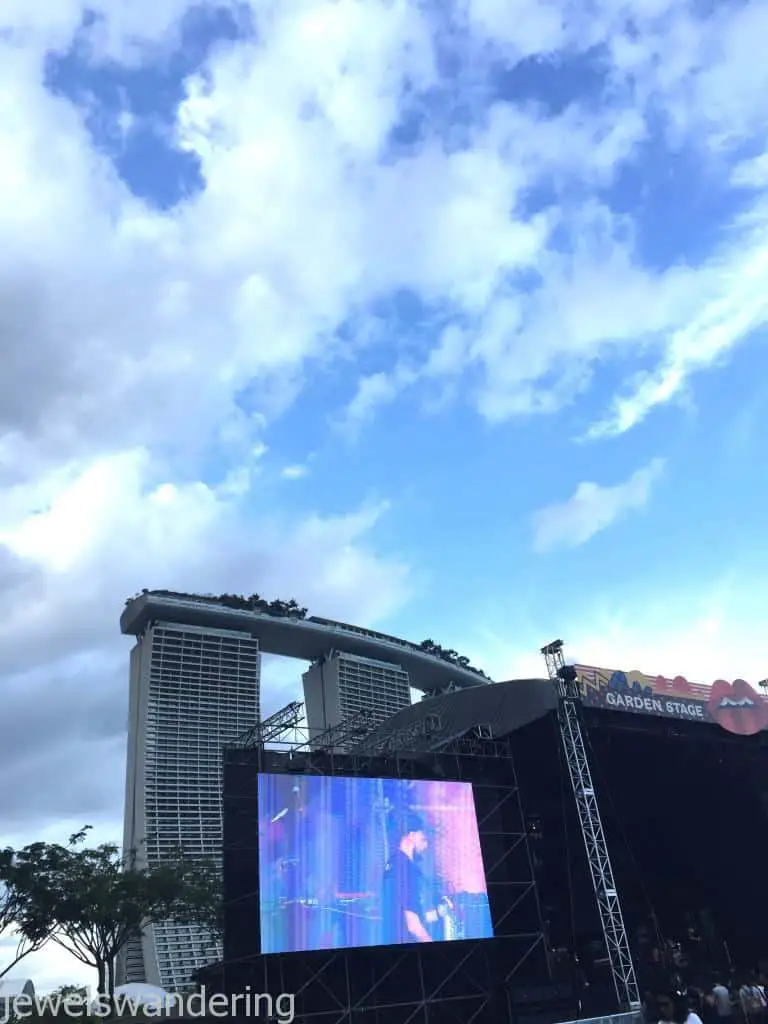 We were near the "Food Village" and it was good to see a variety of the local restaurants set up shop there, so you had an interesting choice for food, although it did seem heavily skewed towards tacos.  And the pizza slice I had, meh.  Not that great and the name of the joint has truly escaped me already.  Which is a bad thing because I may end up there for dinner one night and realize how not great that pizza was. HA. Serves me right for having a sh*tty memory!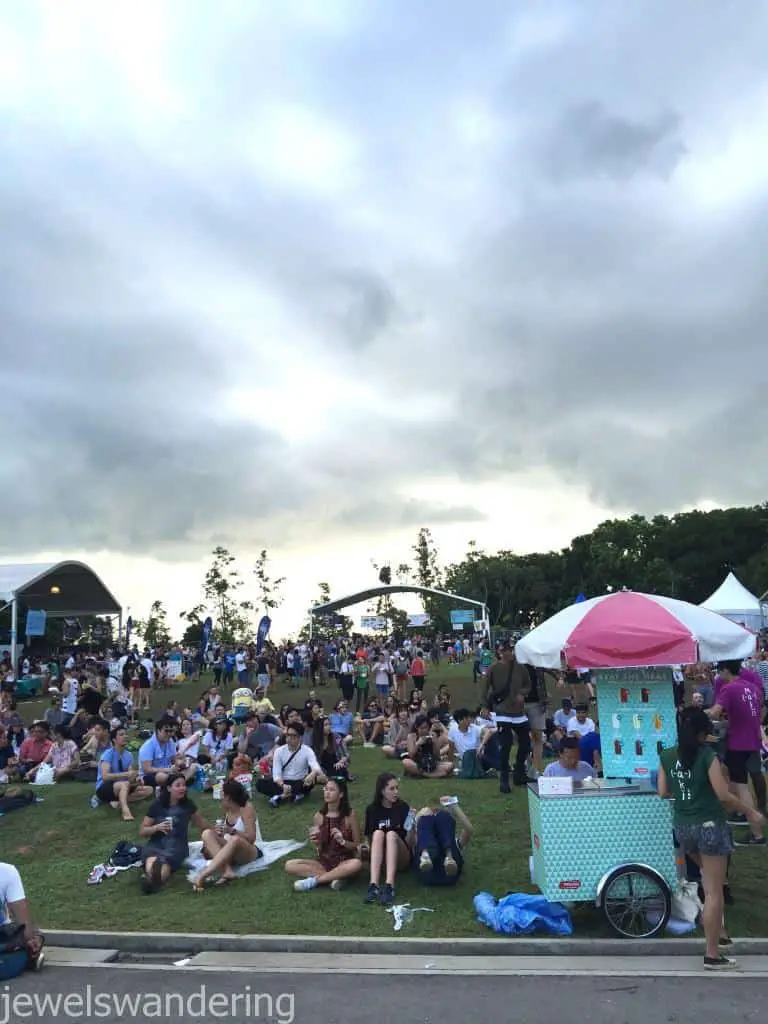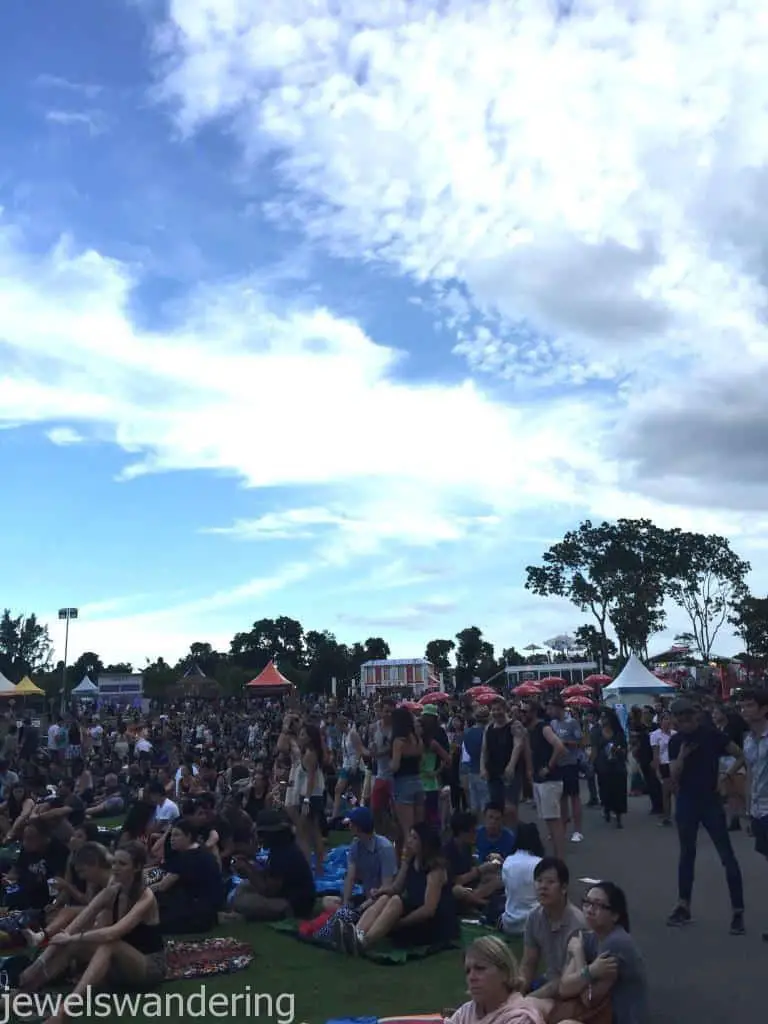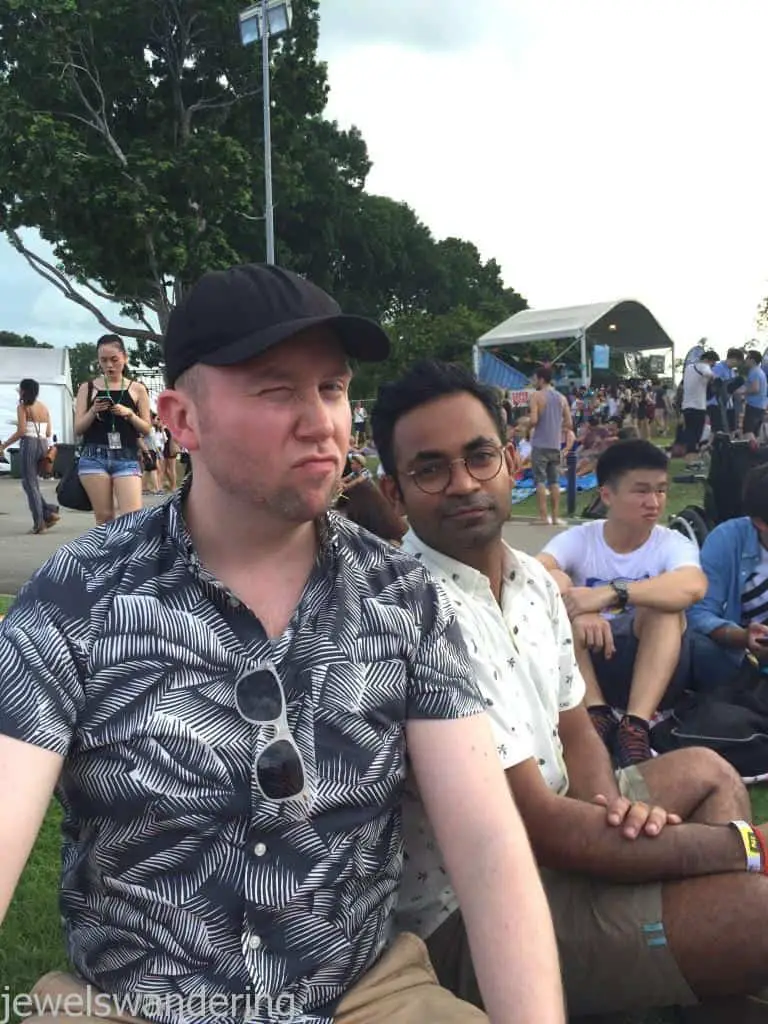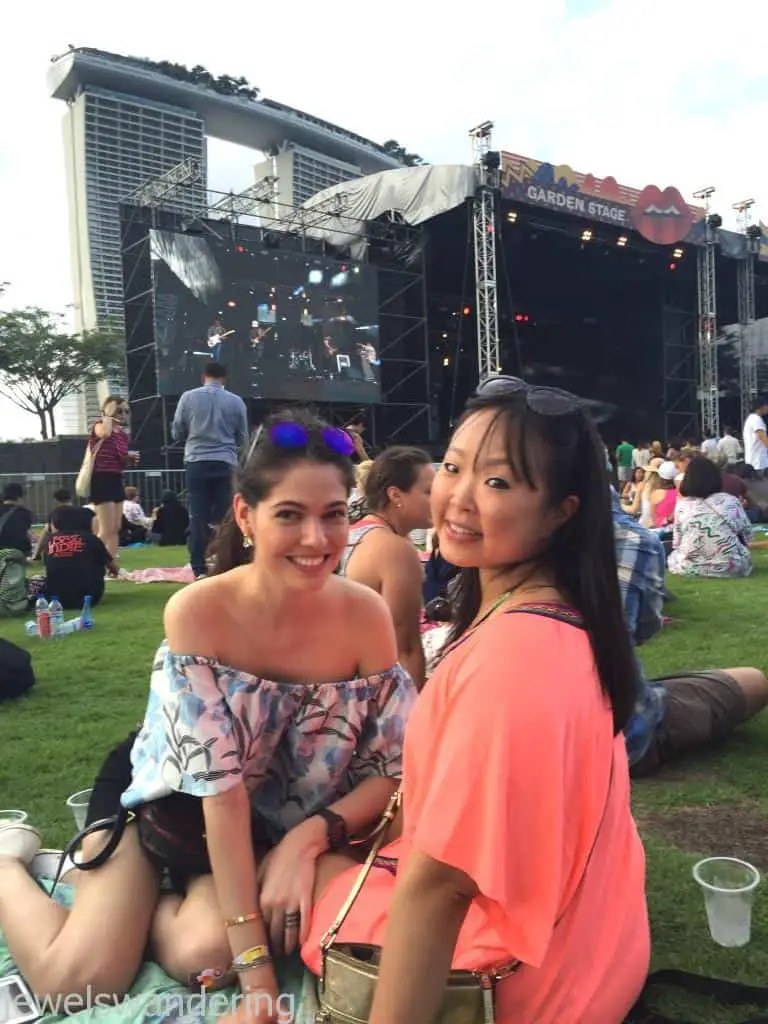 I was actually surprised that the drinks queue moved fairly quickly, so drinks were fairly quick to get.  But that didn't stop us from always getting two drinks each in one go.  I mean, it was just more efficient that way, am I right? So at that point, we were just chilling and drinking, I can't say I was really paying attention to the bands that were playing.  Well, I would listen for a bit and realize it was not my type of music at all, so we just resorted to talking amongst ourselves. I was praying the rain wouldn't come, I wasn't really in the mood to be a muddy mess.  I think at my old age, I am just finicky. What can I say? But luckily, even though the skies threatened rain, the rain never materialized.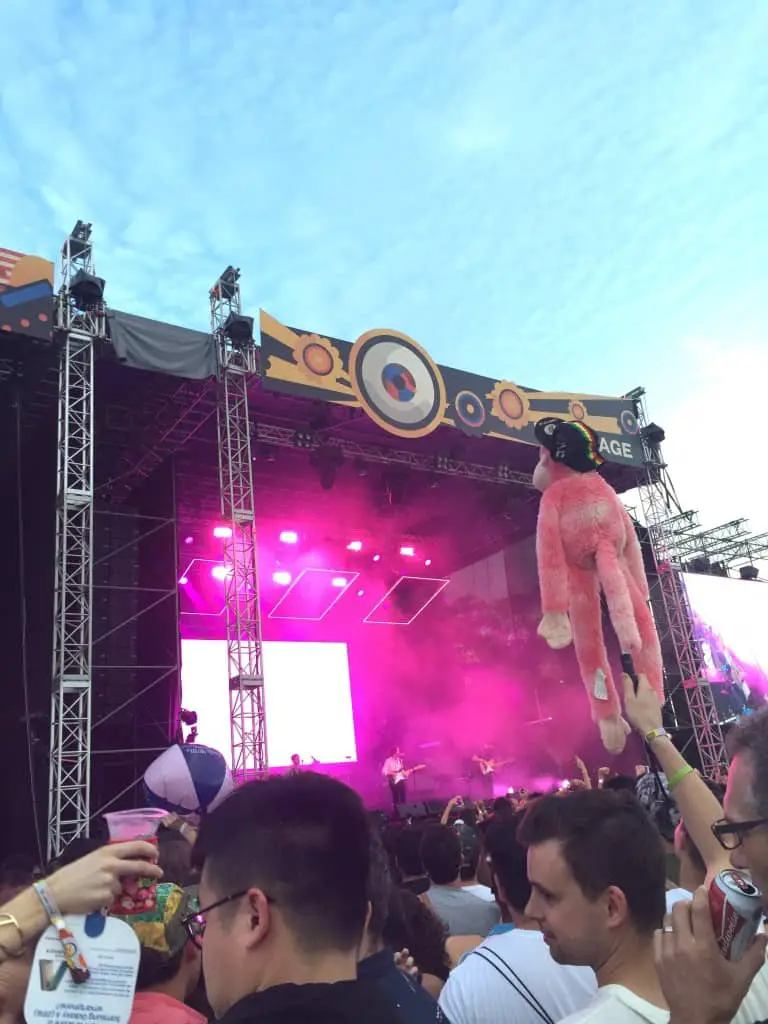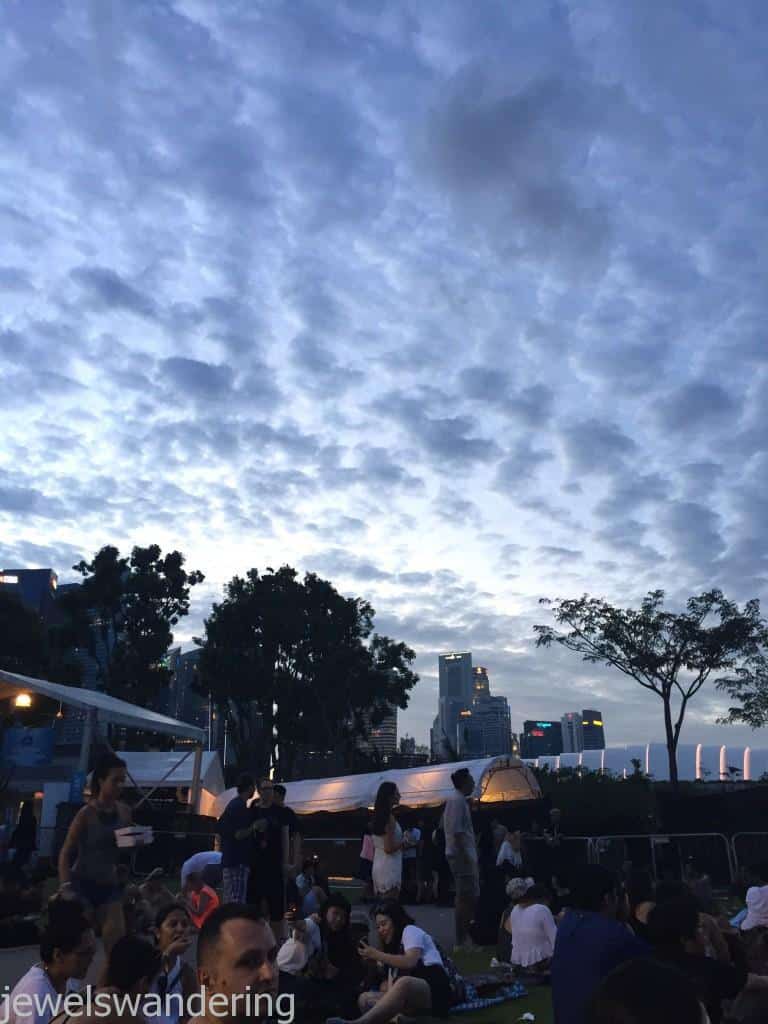 We didn't get to the venue till about 4pm, so the skies start to get dark around 7pm.  Once night fell, we decided we'd try and go closer to the stage, just because.  It wasn't too bad in there, I've definitely been to much more crowded festivals.  As for which band was playing, beats me.  Oh, there was one band from Brooklyn, Battles, who obviously did not get the memo that the rest of the world is on a different voltage system, so… They had issues.  And the poor drummer was left to "entertain" us; he was dripping in sweat after 5 minutes and his face was red as beets.  We are in the tropics, darling.  It was a shame though, once they actually managed to get going, they sounded pretty good but unfortunately they had already lost their captive audience.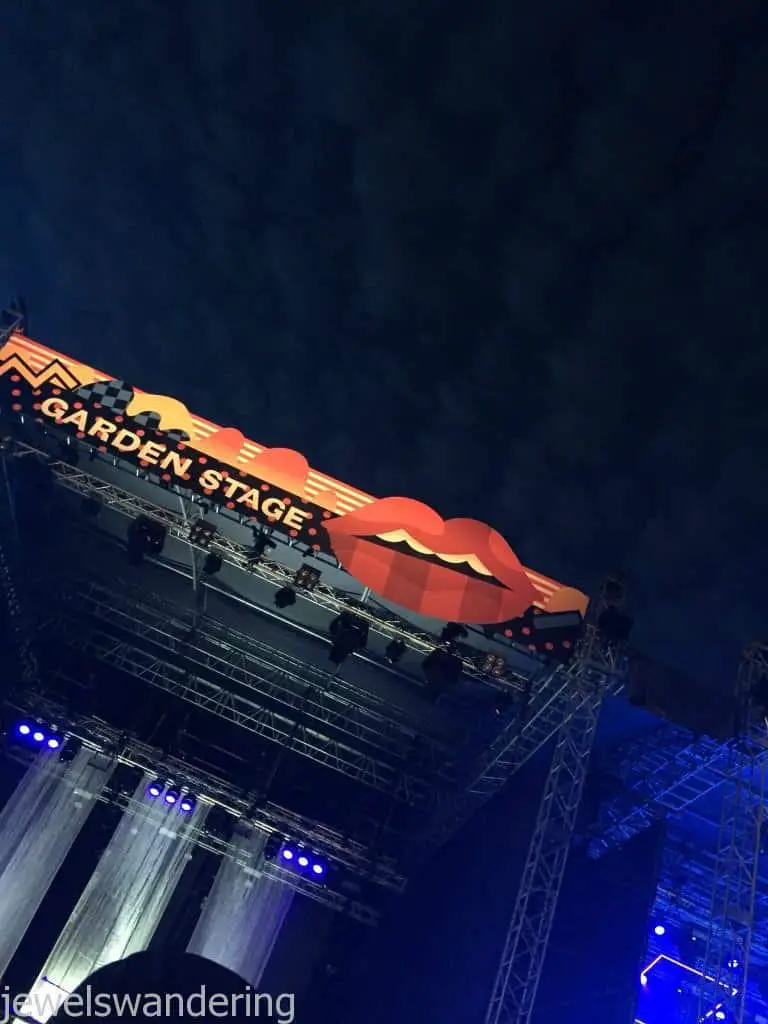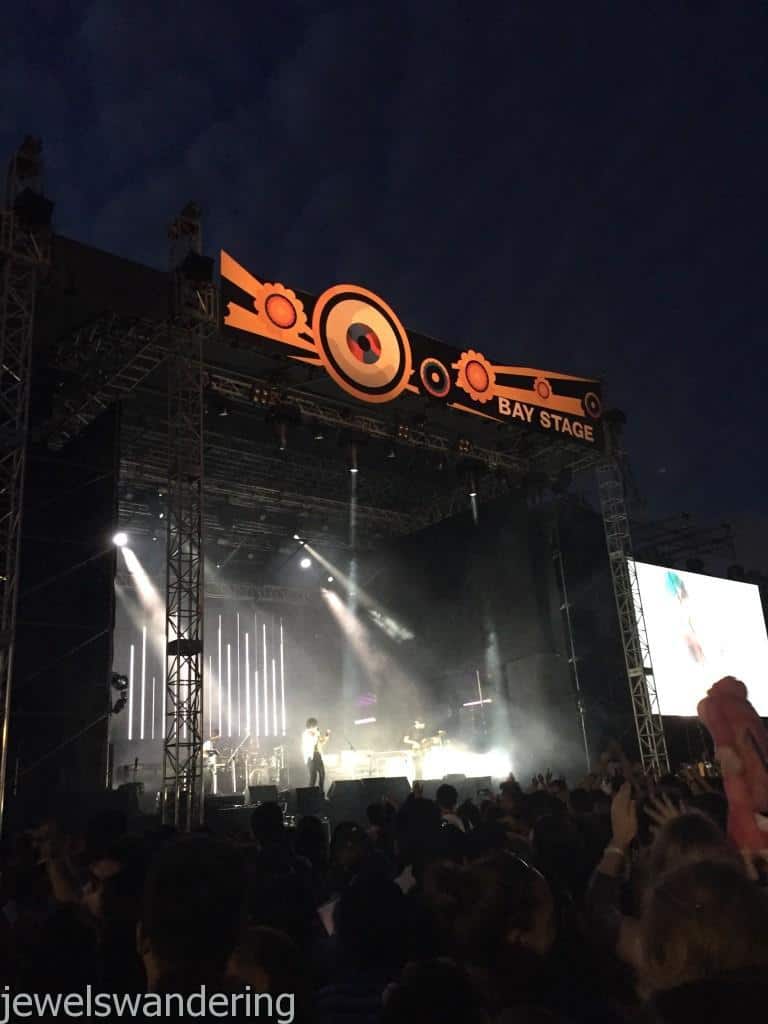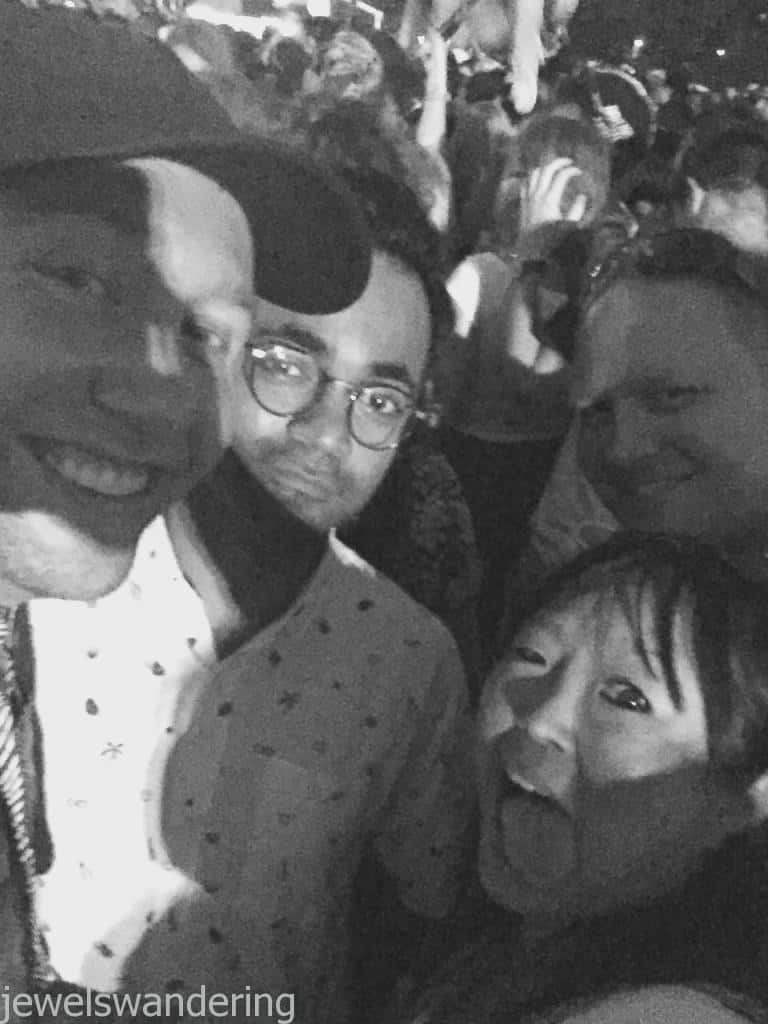 Do you know the band, The 1975? Yeah, that was them up on the stage above.  They were ok, some alt rock band from Manchester. To be honest, I'm not really sure what my type of music is anymore.  I used to be all about Detroit techno, trance and jungle, but now I'm more into hip hop and will always have love for some good reggae and calypso.  I like rock and indie rock, too. Anywho, we then decided we were going to stay in the pits and wait for Grimes to come on.  The band before them was so depressing, it honestly sounded like music you'd kill yourself too.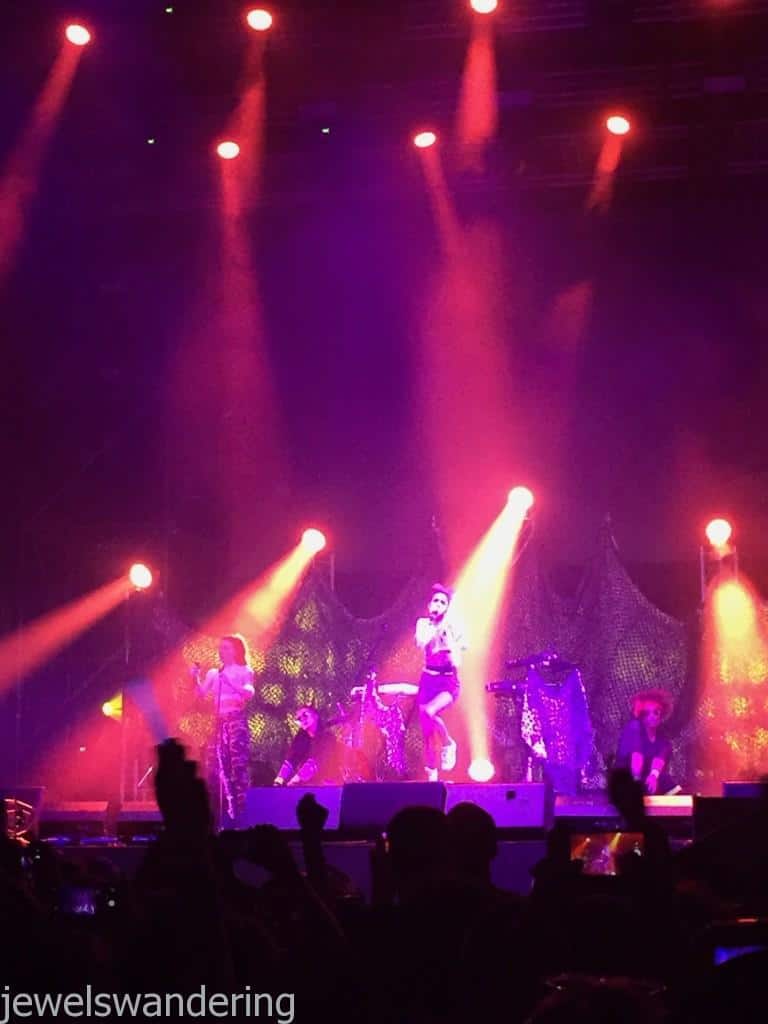 So I had heard of Grimes but I can't say I was too familiar with their music.  And well, I can't say I'm going to go and buy their album.  It was cute music, music that I would like if I were in my teens.   And I'm so out of my teens, it's not even funny. So after 10 minutes of her music, I decided to leave the boys and would go and brave the portaloos. HA.  I had a slightly traumatic experience in there, but I'll leave it as that! I found Ana at the Super Loco stand and danced to Chvrches with the Brazilian models. I felt like a dwarf next to these girls. #shortgirlproblems But Chvrches rocked it! They were definitely the best band there that night. 
After Chvrches finished up, I was quite ready to head out, but not before a nightcap at Gordon Ramsey's Bread Street Kitchen over at Marina Bay.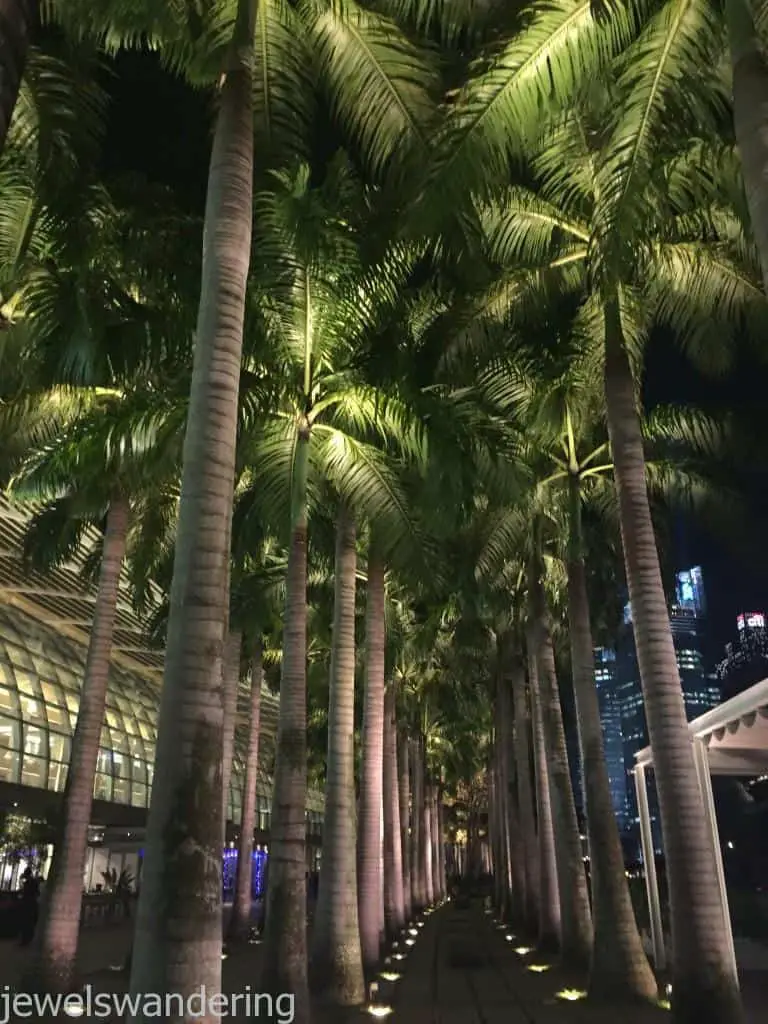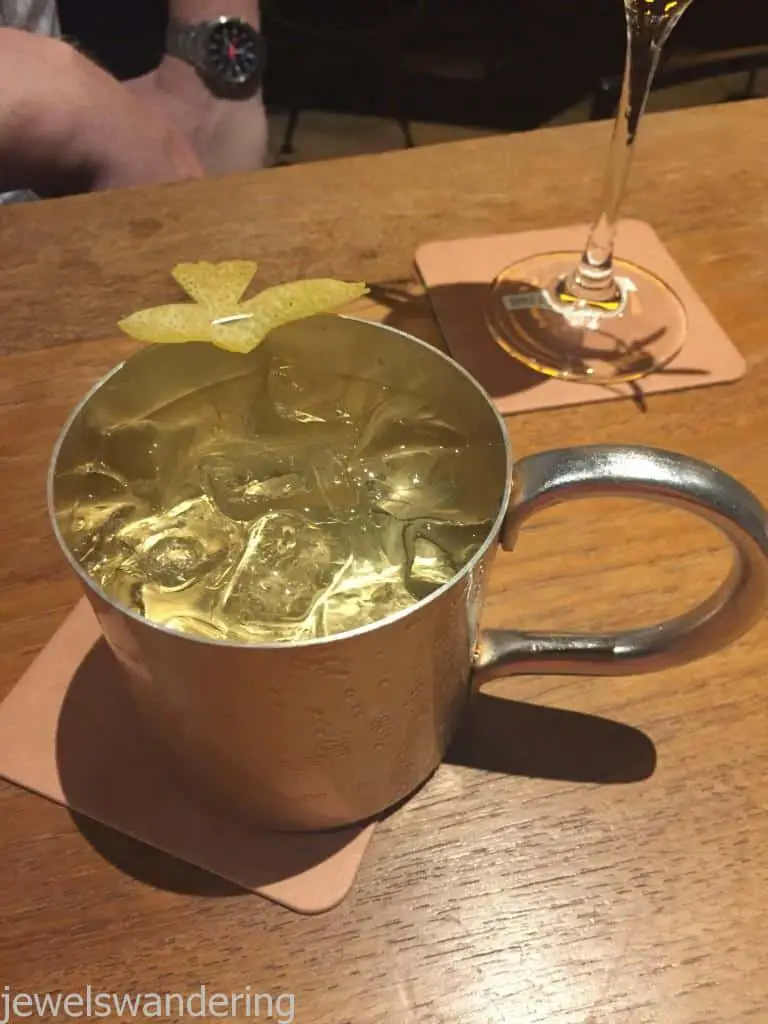 I really liked their copper mugs.  I asked if they would sell them to me, but nope.  I then thought I would stealthily take one home, but… No judgments! I know I'm not the only one who's had those thoughts!
So, would I go to Laneways again next year?  Nope! At $175 a ticket, I will definitely give it a miss.  Although I had fun hanging out with friends in the sun listening to depressing music, I think next year I'll do something a bit more upbeat at a cheaper price.  And not feel so damn old next to the teeny boppers!